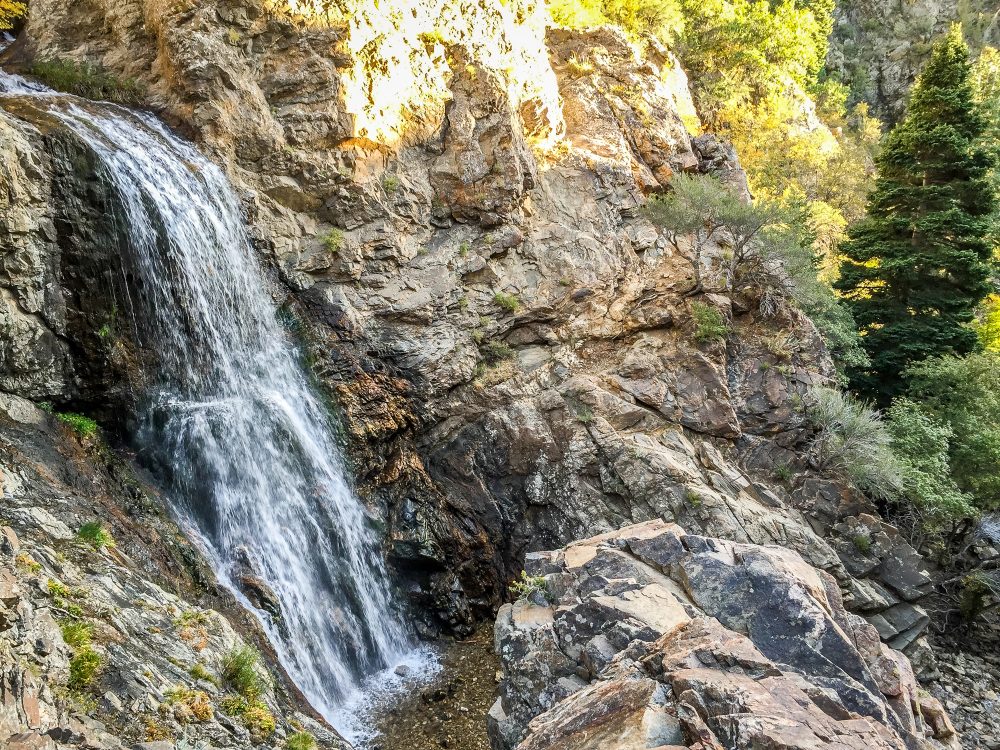 Here is the map for The Trek Planner's top 10 Trails in Davis County Utah.

To see every Trek Planner adventure in Utah click here!
Looking for a great place to take the family in our great county? (Hey that rhymes!).  Look no further because we have your list of ten amazing Davis County trails right here.
1. Adams Canyon
Layton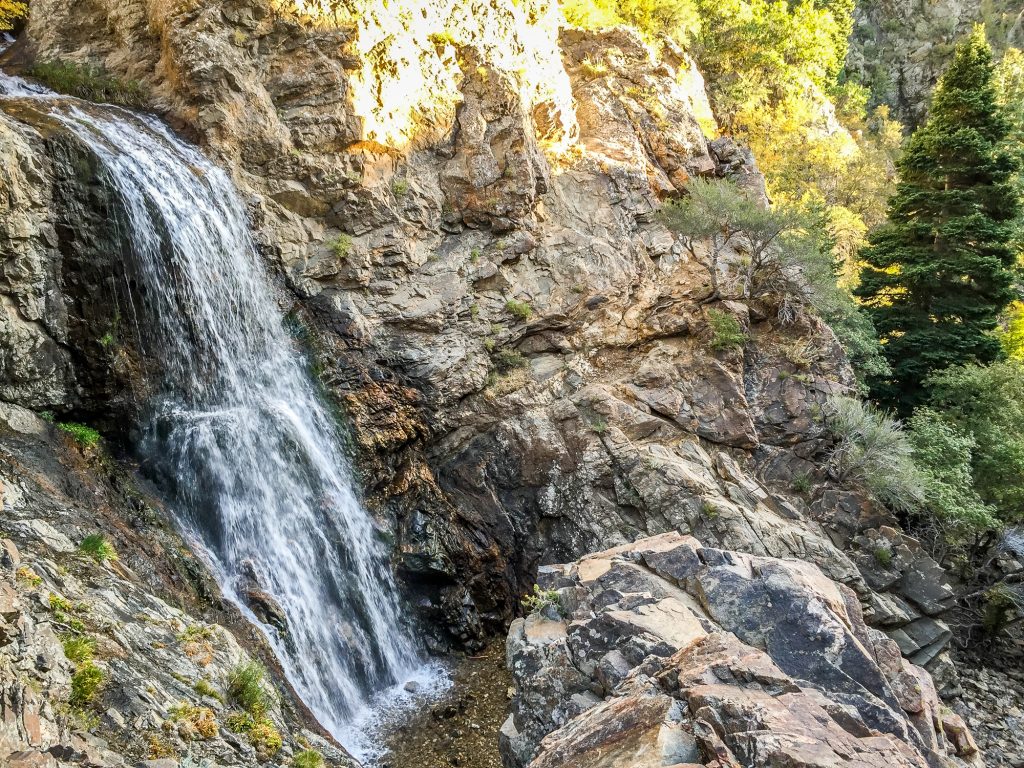 Adams Canyon was an obvious choice for this list.  It is one of the more popular trails in Davis County and ends at a 40 foot waterfall.  The trail is 3.5 miles round trip which features some steep areas but overall this is a great hike for all ages.  This trail crosses over the Bonneville Shoreline Trail which offers even more opportunities for hiking and mountain biking.
Bonus: If you have extra time, be sure you check out the Lower Waterfalls. Link to the Adams Canyon Trek
2. Frary Peak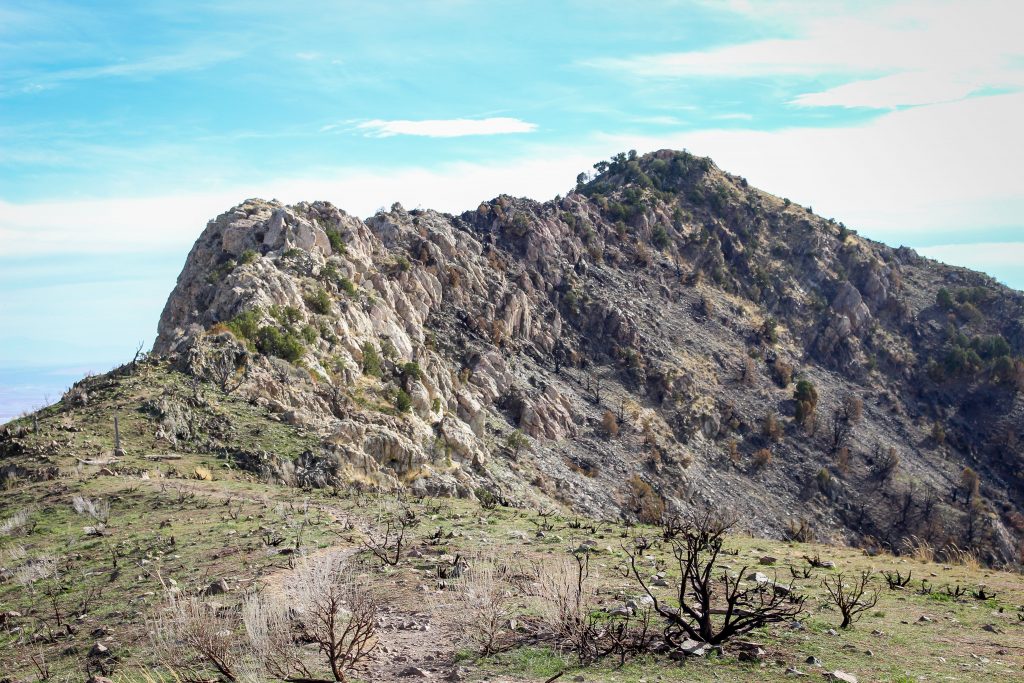 Antelope Island State Park
Antelope Island State Park is an incredible place that deserves more credit for being awesome.  It features many great trails for hikers such as Frary Peak.  Frary Peak is at the highest point of the island and offers incredible views of the Great Salt Lake and all of Davis and parts of the adjoining Weber and Salt Lake Counties.  You will see vast landscapes and wildlife such as waterfowl, bison, antelope and more. It is 6.5 mile roundtrip to the very top.  The hike up is steep but the views make this trail worth it.     Many people turn around at the false summit where there is a small communications tower and some solar panels.  If you want to avoid the many flies, try hiking in cooler months.
Bonus: There is a seasonal spring that you can get to on your way up to the top. Link to the Frary Peak Trek
 3. Deuel Creek
Centerville
This hike in Centerville is also very popular.  It features many different pools for hikers to splash in.  You will follow Deuel Creek all the way up as you pass tons of snake grass, campsites and even a waterfall and waterslide.  The trail isn't too steep and it crosses over the creek many times – don't worry, there are lots of bridges to help you out.
Bonus: There is a fun rope swing about a mile up from the parking lot. Link to the Deuel Creek Trek
4. Elephant Rock
Mueller Park – Bountiful
Elephant Rock located in Mueller Park is a very fun hike through tall pines and oak trees.  It is even more beautiful in the fall when all the leaves are changing.  It is roughly 6.8 miles to Elephant Rock and back but the trail isn't too steep.   Mueller Park is also a great place for families and groups to have a picnic or a fire (when permitted).
Bonus: If you hike about 6 miles up Mueller Park you will eventually come to the infamous Burro Mine. Link to the Elephant Rock Trek.
5. Patsy's Mine
Farmington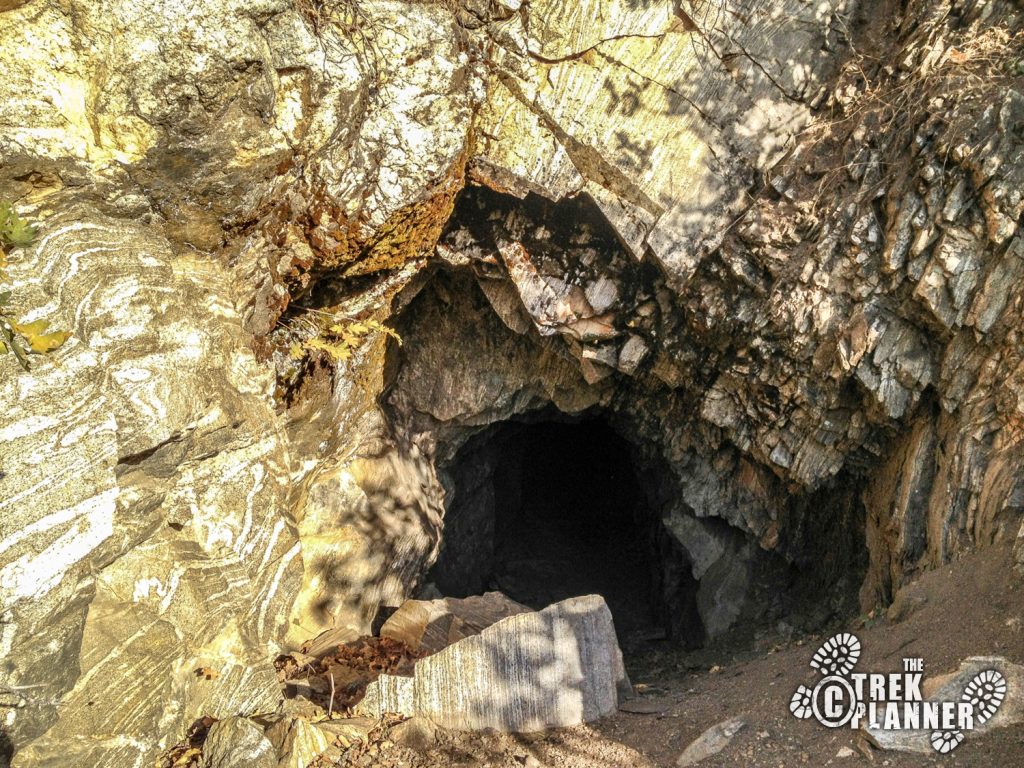 If you love Davis County history you will love hiking to Patsy's Mine located in Farmington.  The mine was worked by a man named Patsy Morley a little more than a hundred years ago.  The reason why this mine is so fascinating is that this entire mine was worked by Patsy himself (he seldom had any help but it was mostly tunneled by him).  Eventually, he quit working the mine (it wasn't bringing him any money) so he packed up and left Farmington for good.  The hike is about 1.4 miles round trip from the firebreak road. The mine has several hundred feet of workings and is a great escape from the heat in warmer months.  Make sure you pack a flashlight if you plan to go inside – and more importantly, be careful!
Bonus: You can also hike to Flag Rock or discover more mining history at the Rhymney Mine.  If you enjoy rock climbing then you should check out Farmington Crag which is just around the corner. Link to the Patsy's Mine Trek
6. Great Salt Lake Shorelands Preserve
Layton and Syracuse border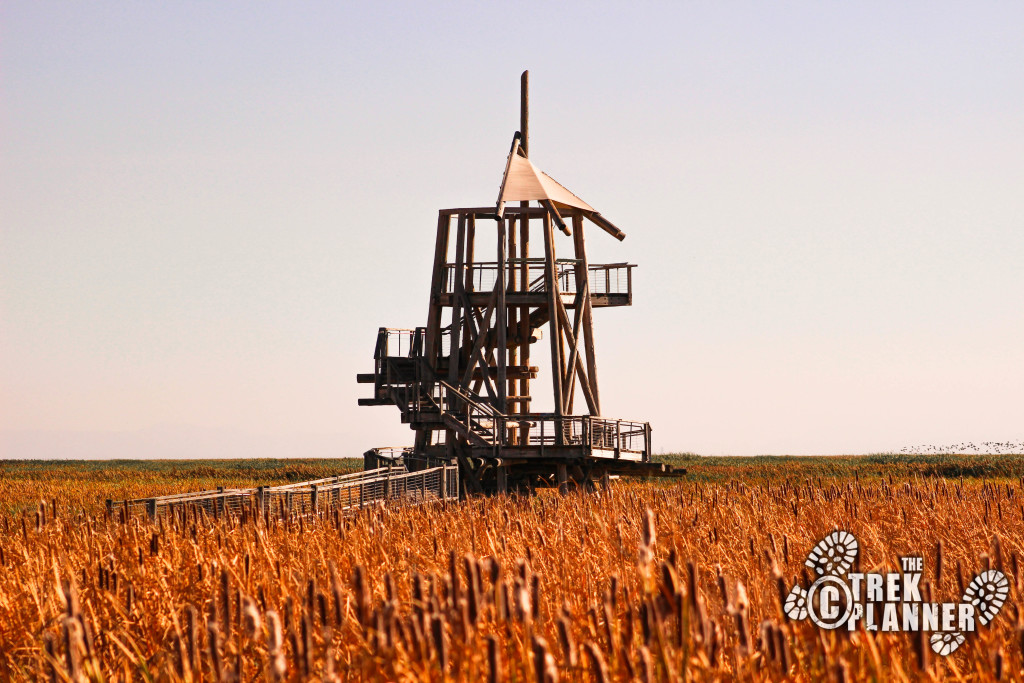 The Shorelands Preserve located in Layton is an incredible place to explore and great for children and families.  There is a mile long boardwalk that winds around the marshy areas where you will find many different types of birds. I've seen hawks and even owls flying around here.  For an even better experience, come out close to sunset and you will be amazed how peaceful it can be – just be sure to park outside of the gate as the gate is usually closed around 5pm in the winter and 8pm in the summer. This is a very easy trail that loops around in a giant circle that features many different exhibits and information kiosks.  Be sure to climb to the top of the tower to get even better views of the marshes and ponds.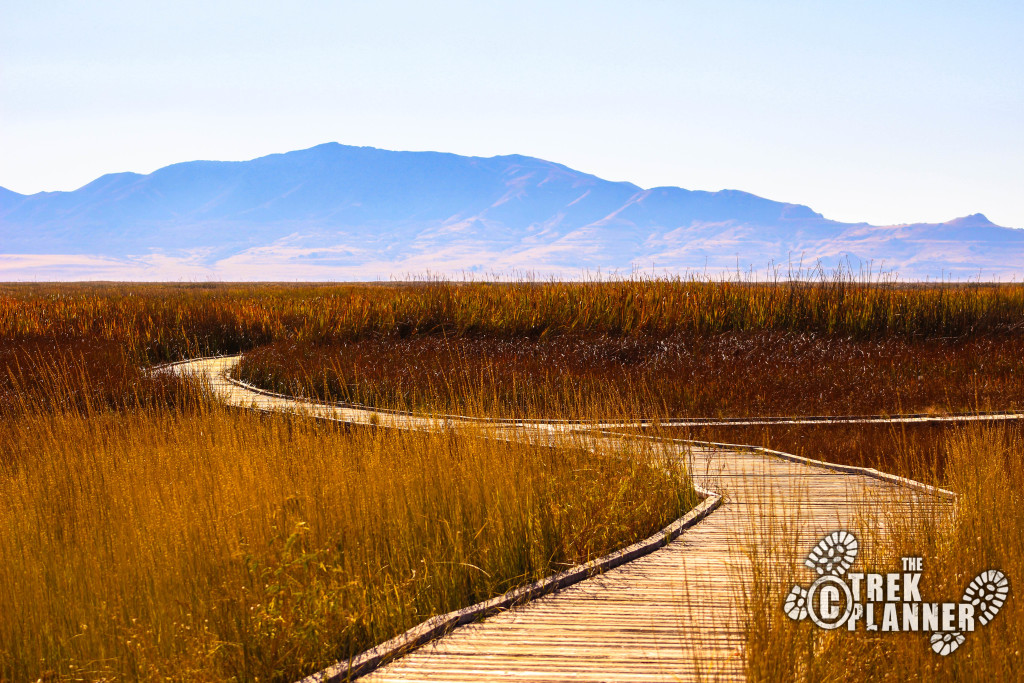 Link to the Great Salt Lake Shorelands Preserve Trek
7. Parrish Creek Pictographs
Centerville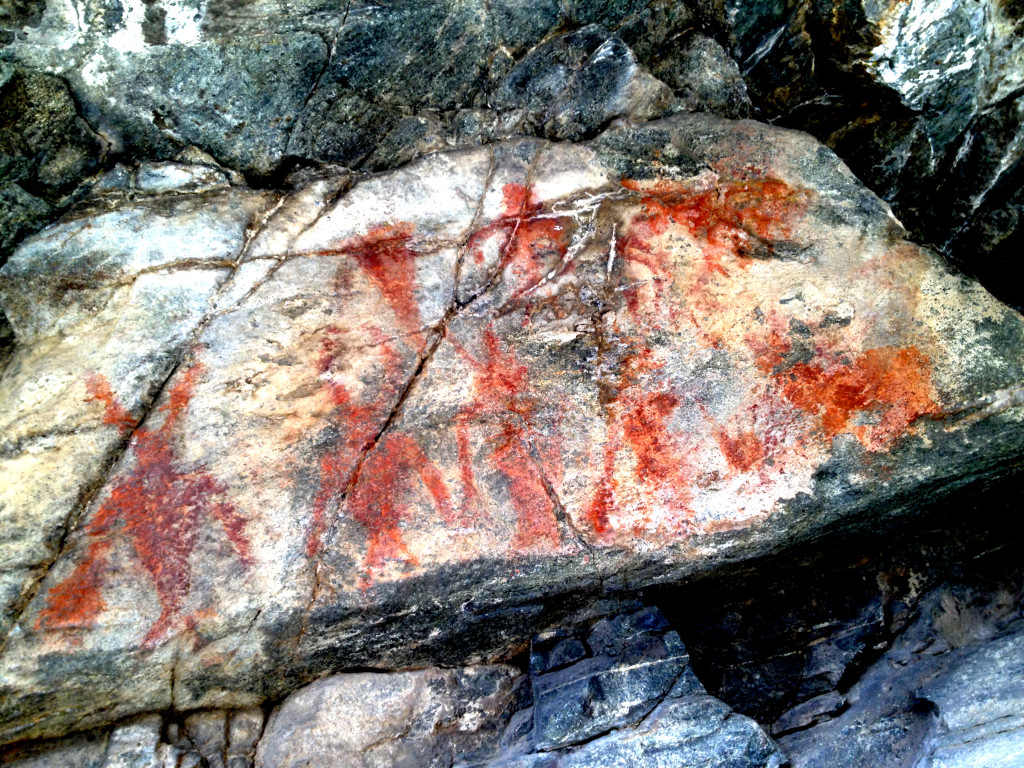 Many people in Davis County do not realize that we have several locations where you can see native american pictographs.  One of the better known places is located in Parrish Creek in Centerville.  It is a very easy hike that follows Parrish Creek up a few hundred yards until you come to these fantastic drawings.  They have since faded a little and clueless people have even scratched over a few of these but they are still neat to see. Link to the Parrish Creek Pictographs
8. Francis Peak
Davis County
There are several ways you can get up to Francis Peak. You can hike up to the top from Bair Canyon (or other canyons) or you can drive up to the top through Farmington Canyon or drive from Bountiful via Skyline Drive. At 9,560 feet, you have a commanding view of the surrounding counties. It is roughly a 24 mile round trip from the Farmington Canyon way as you slowly go up the canyon and onto the mountain ledges.  Farmington Canyon is a great place to ride your ATV or motorcycle up to Francis Peak – it is a gravel road and there are no railings on the steep cliffs so you will need to be careful as you drive up.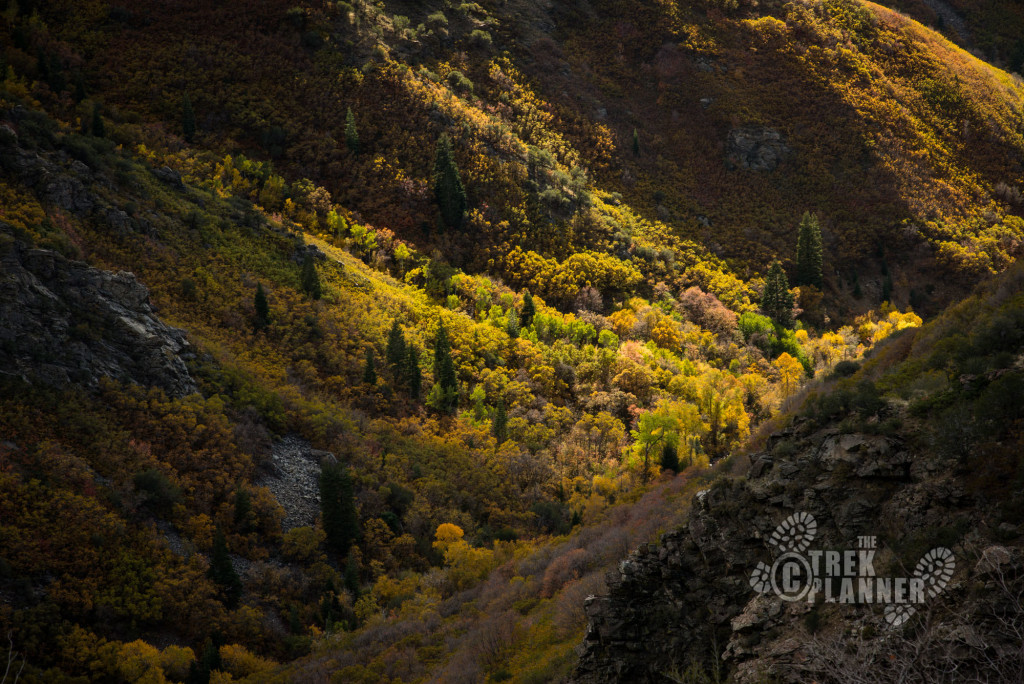 9. Bridger Bay Beach
Antelope Island State Park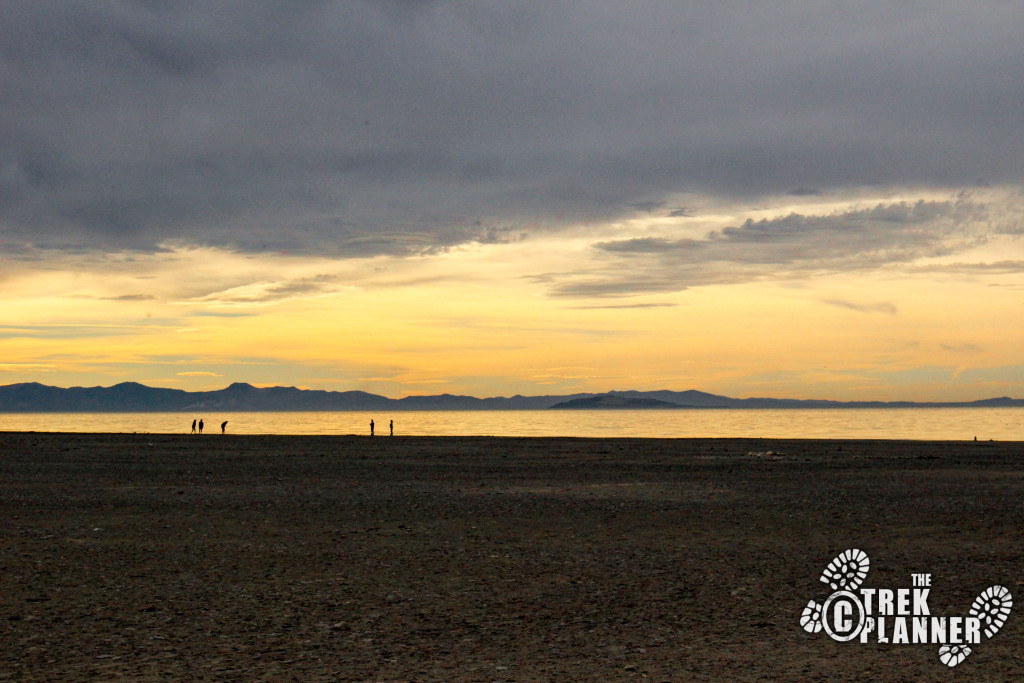 Yes, this isn't really a trail but Bridger Bay Beach is a great place to bring families and enjoy the sun.   There are sand beaches and places to have picnics and even a restaurant located in the parking lot area.  I've been here when there are hundreds of people having family reunions and playing volleyball or Frisbee on the sand.  I would come in cooler months so the insects don't bother you too much.
Bonus: You could also do the very mild Buffalo Point Hike too. Link to the Bridger Bay Beach Trek
10. Davis Creek
Farmington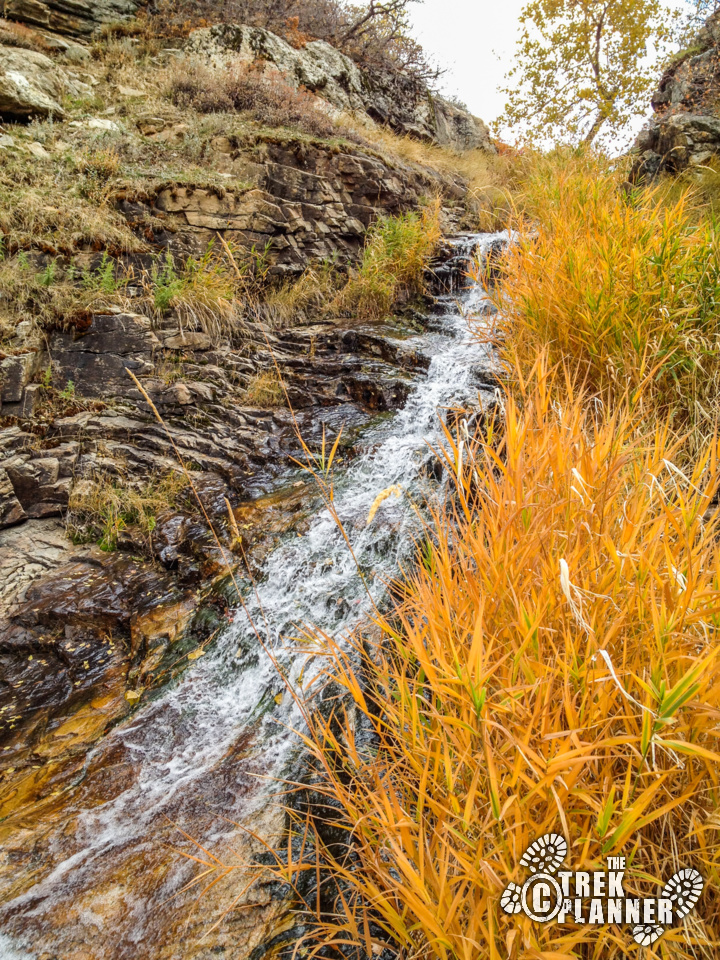 The trail to the Davis Creek waterfall quickly rises in elevation but if you keep a steady pace you will make it there before you know it.  I first discovered this trail when I was looking over a Farmington City trail guide and thought it would be fun to go to a place I have never been before.  There are several benches for you to rest and take in the creek and waterfall.  There is moss and lush grass all over which makes for a great picture!  It is about .90 miles round trip from the trailhead.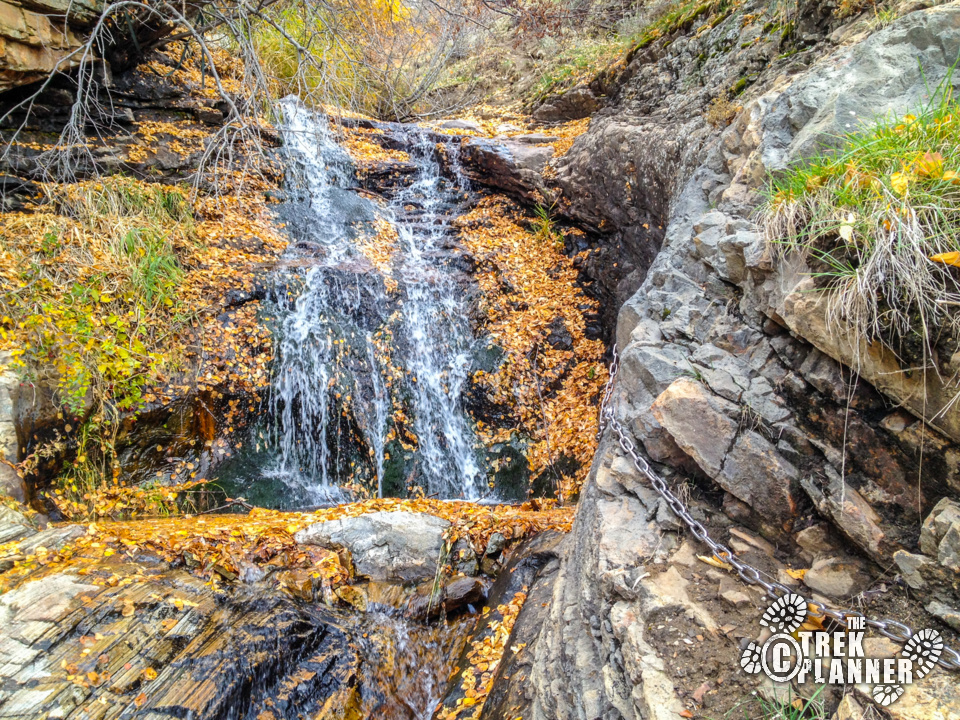 Bonus: Just below the waterfall you should check out the Indian Bath Tubs where you can sit and relax in the creek on a hot summer day. Link to the Davis Creek Waterfall Trek
BONUS: Legacy Parkway Trail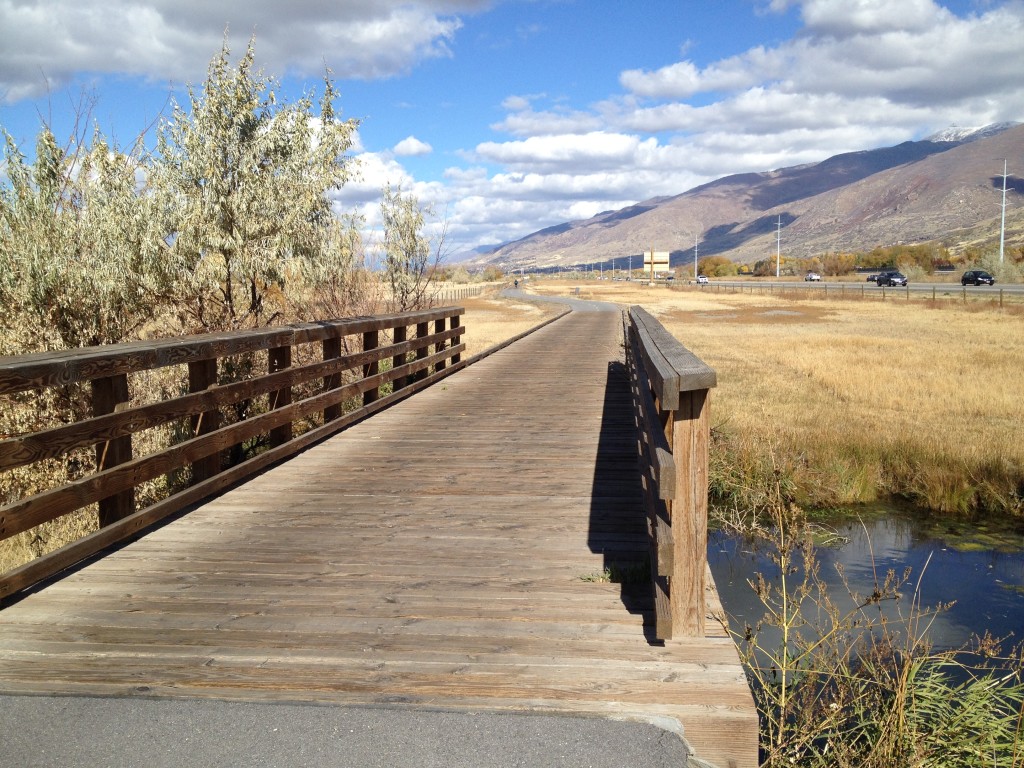 It's only fitting to have one of the longest trail in the county be on this list!  The Legacy Parkway Trail goes all the way from Farmington to North Salt lake and beyond.  This is a very flat paved trail that is perfect for runners, bikers and even people who just want to walk.  From Farmington to North Salt Lake it is a little more than 12.6 miles one direction and there is plenty to see along the way.  If you have some extra time, make sure you stop and check out Bountiful Lake.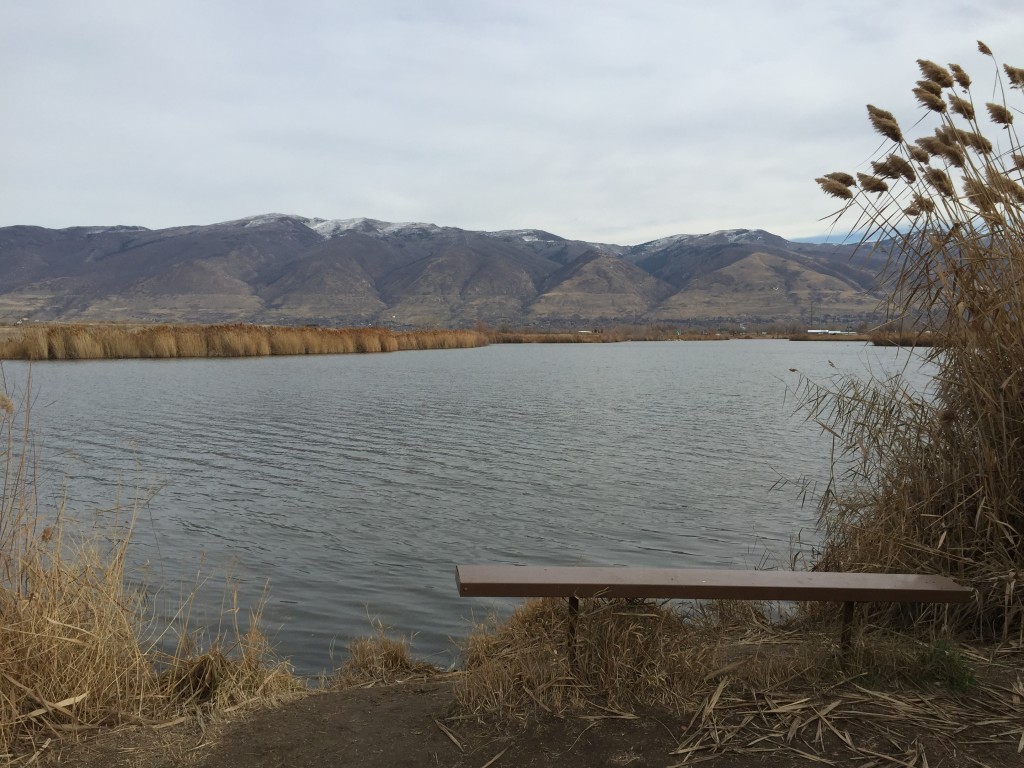 Link to Legacy Parkway Trail
Do you agree or disagree with this list?  What are some of your favorite trails in the Davis County area?