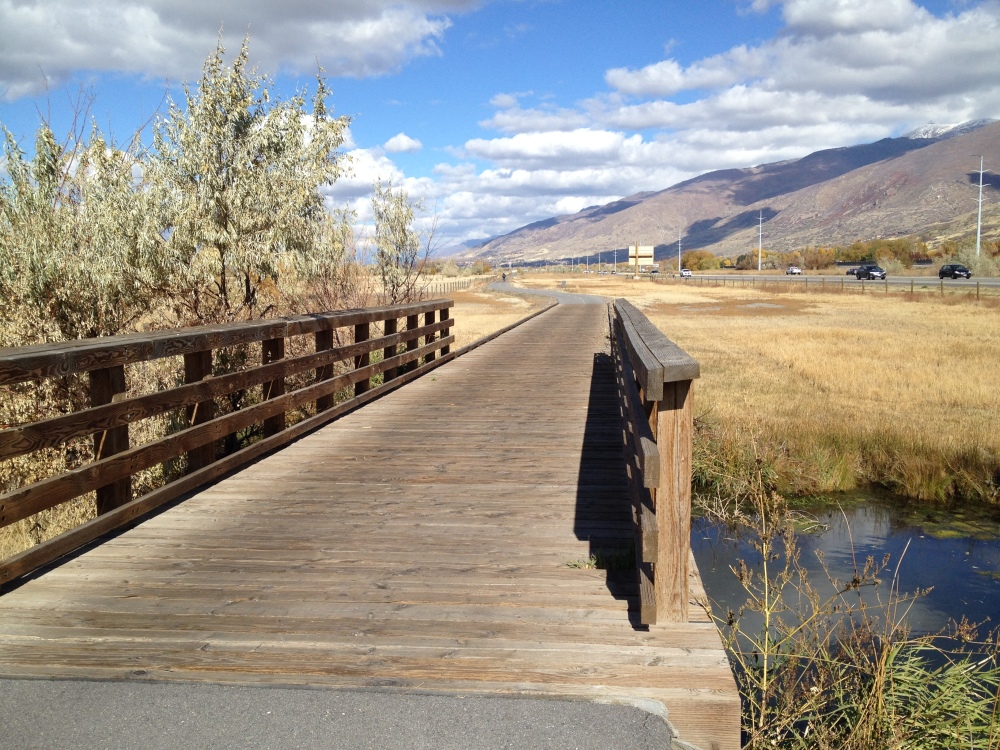 Overview
Farmington, Centerville & North Salt Lake City – Utah
Meadows, Wasatch Mountains views
The trail is about 14 miles from Farmington to North Salt Lake.
1-4+ hours. Depends on if you walk, job, bike or horseback ride
Bring a bottle of water or more depending on your activity. There are numerous streams, creeks, ponds and marshes along the way.
Paved asphalt road the entire length
None, except in Station Park Shopping area. The trail is about 14 miles from Farmington to North Salt Lake.
None. At the parking lot areas along the way you will find information maps about the Legacy Parkway Preserve and Trail.
Brings snacks or meals, again depending on what your activity is.
Bring a small bag for water and food. Biking along this trail is very popular so bring your bike if you want to cruise around.
You will see many cyclists on the trail but there are also plenty of joggers and others who are enjoying the smooth trail too.  This is a very popular pathway.
GPS Coordinates
Farmington Station Trailhead: 40° 59.313'N, 111° 54.379'W
Farmington Trailhead: 40° 58.558'N, 111° 53.869'W
W Bountiful Birnam Woods Trailhead: 40° 55.022'N, 111° 54.131'W
Mill Creek Trailhead: 40° 54.096'N, 111° 55.441'W
Woods Cross 2425 Trailhead: 40° 51.851'N, 111° 56.528'W
N SLC Center Street Trailhead: 40° 50.508'N, 111° 56.489'W
End of Legacy Parkway Trail: 40° 49.895'N, 111° 56.547'W
Trail Map
---
Driving Directions:
---
The Trail:
This trail is one of my favorites to ride my bike on.  I have seen people walking, jogging, rollerblading, skateboarding, cycling and horseback riding on the 14 mile long paved trail.  ATVs are not allowed on this trail.
The trail starts at Station Park in Farmington Utah at the north end parking lot of the Front Runner Station.  Then the trail winds around behind all the shops and follows the Legacy Parkway all the way down to North Salt Lake.
One of my friends who is an avid biker says that this is a fun ride but there really isn't anything to see, meaning, there isn't many trees and it is boring on the eyes.  I guess it just depends on what you are looking for!
---
You will travel next to creeks with fish in them, ponds with geese and other water fowl, swamps with frogs and other interesting places to see.
The weekends are very busy for the Parkway Trail so please always keep in mind that most cyclists are going over 15+ mph and you don't want to get in their way!
Once you get passed Centerville the trail winds around trees and is really fun to ride on.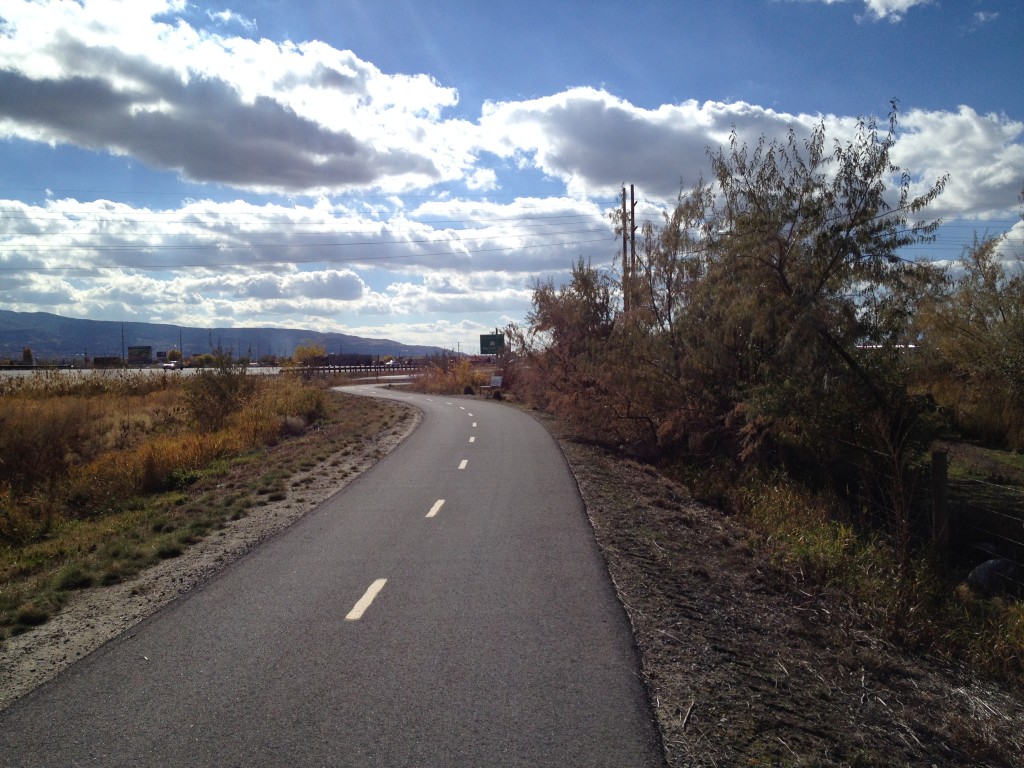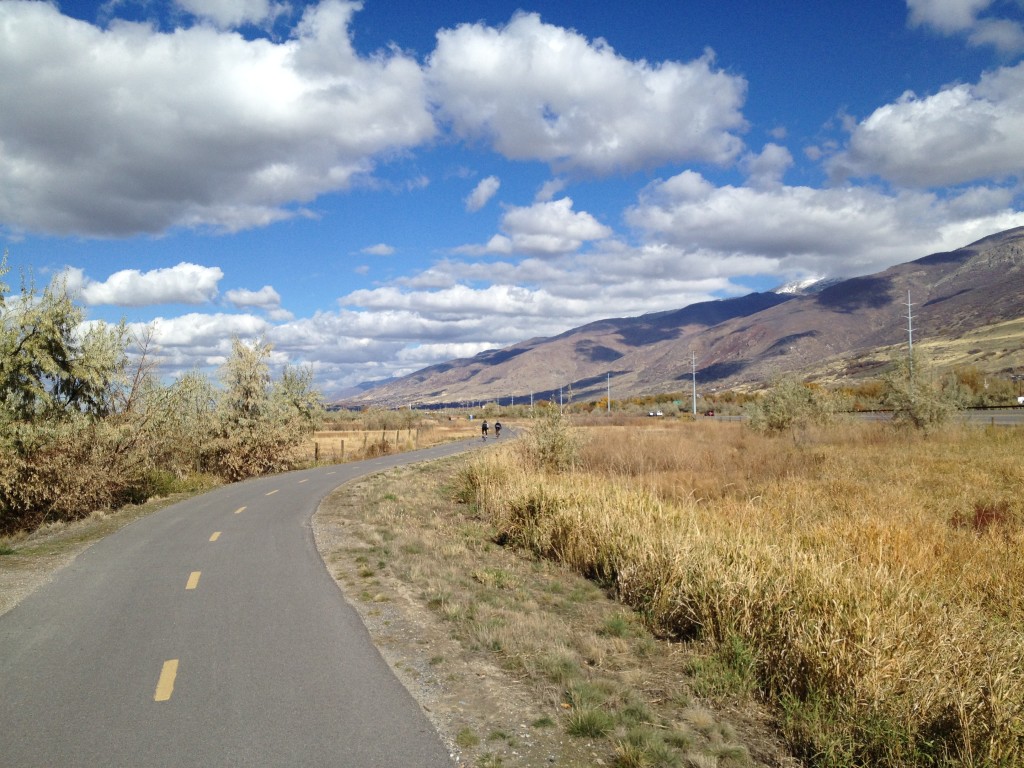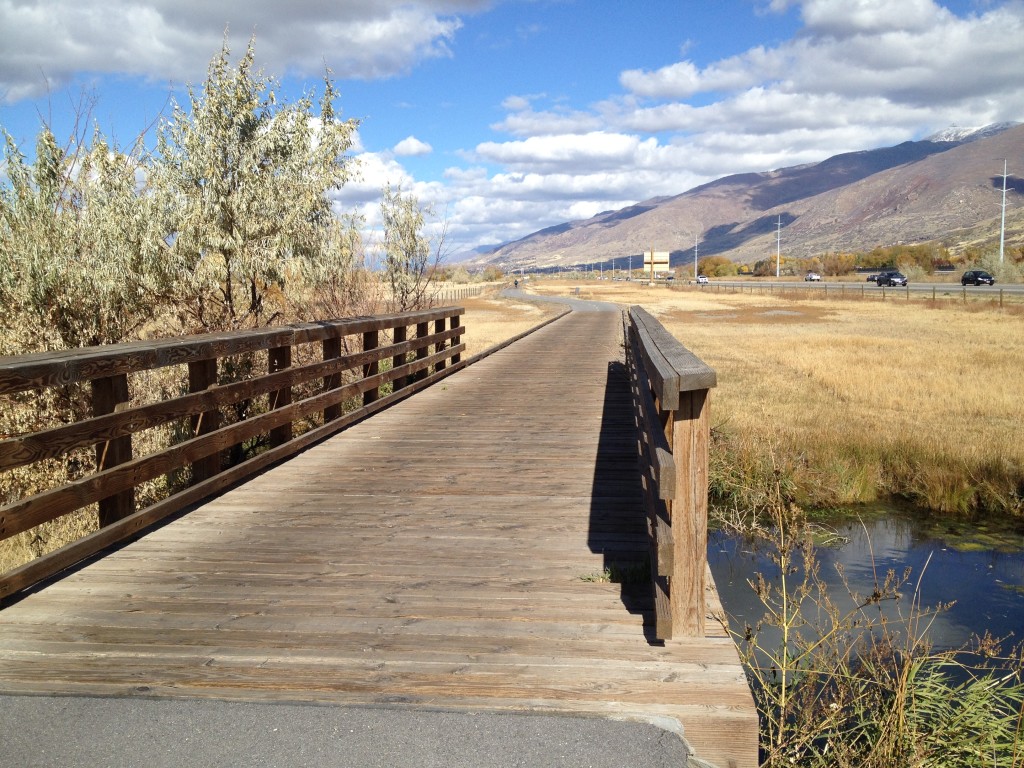 ---
This is a great place for families to come and enjoy the day.
It is a very long trail and I have walked and biked it all the way from Layton to the very end in North Salt Lake.
---
One of the few station areas along the way where you can park your car and start in the middle of the trail. Please see the GPS coordinates above for all parking lot stations.
It is a beautiful trail in some parts, complete with streams, few trees and grassy fields.  Many people who aren't from Davis County (and even some who are from here) don't know that this trail even exists.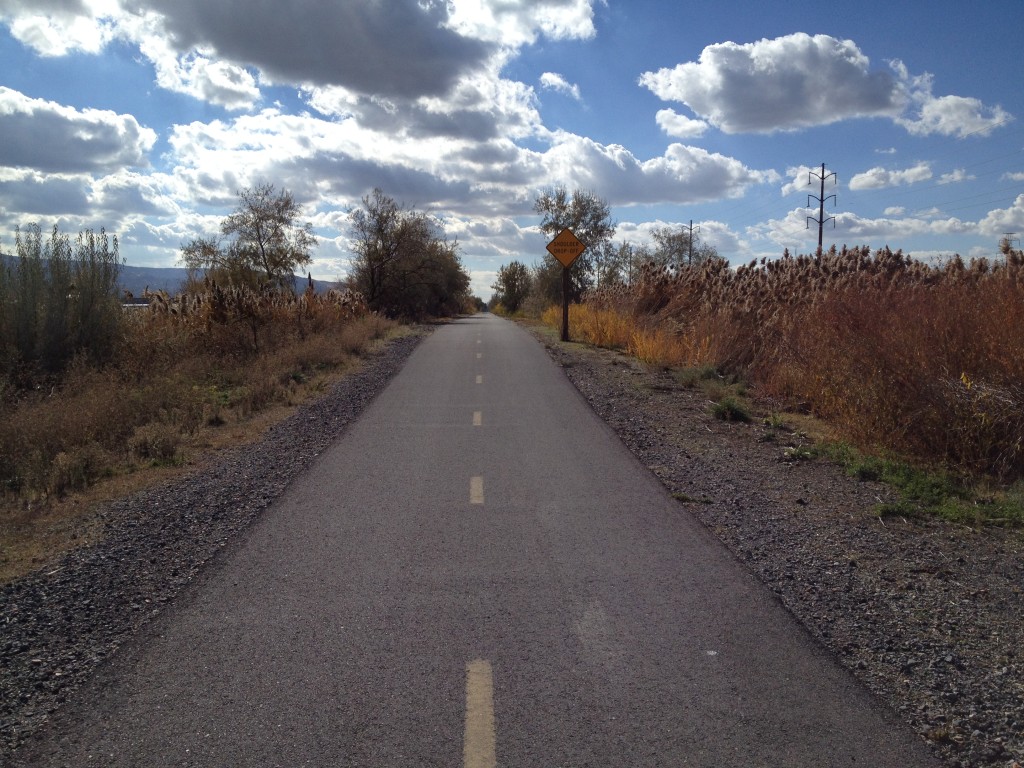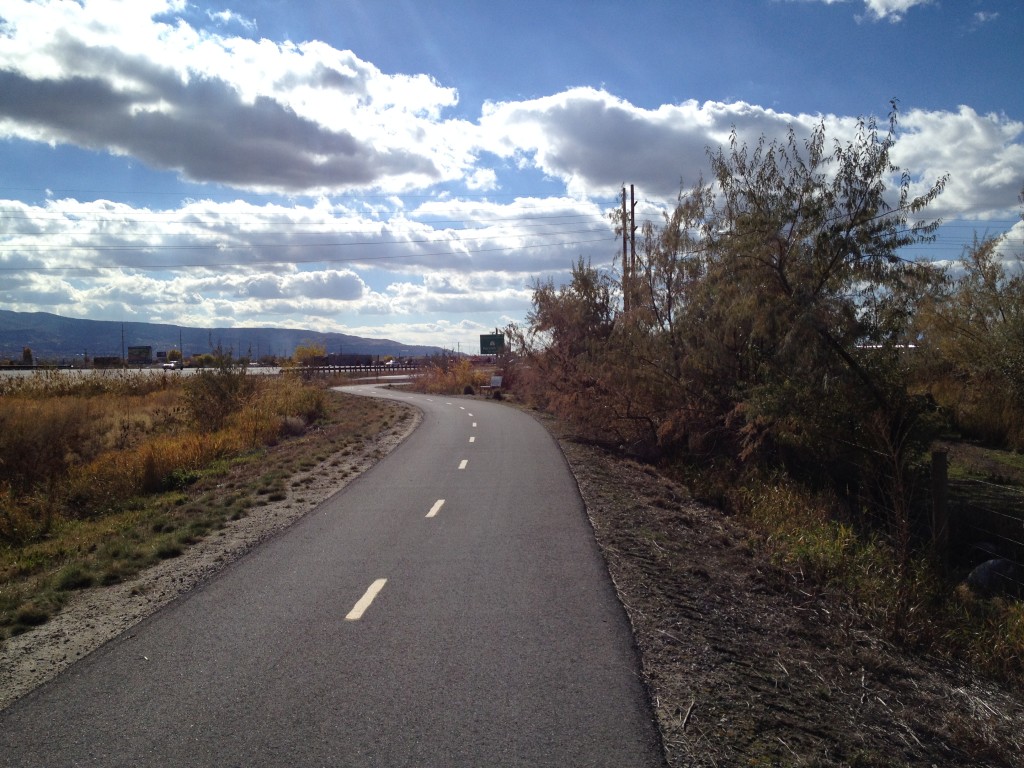 ---
The Return:
Head back towards your car wherever you parked it.
---
Personal Thoughts:
The Legacy Parkway Trail roughly follows the Legacy Parkway (for vehicles).  It was built for the exclusive purpose of providing a trail for joggers, cyclists and horseback riders to enjoy the Legacy Preserve.  Normal folks aren't allowed on the actual preserve which features many different types of waterfowl and wildlife but you will most likely see these same creatures as you make your way along the trail.  This is a great place to visit many times throughout the year.