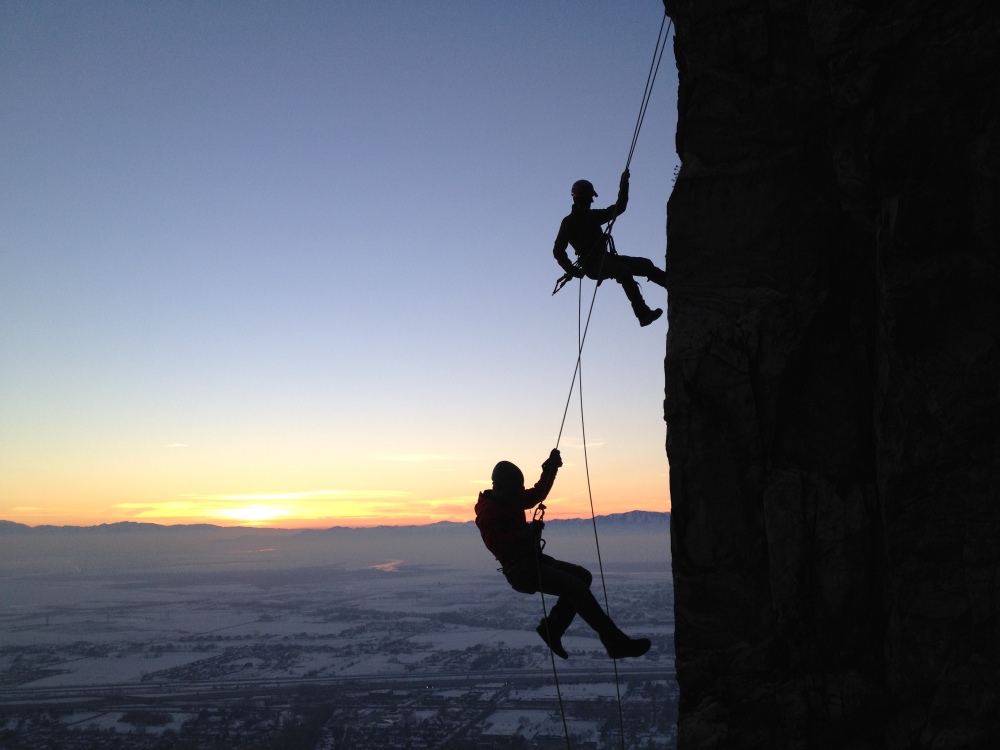 Overview
Farmington Utah – Northern Utah
A very large rock that has about two dozen climbing anchors bolted in all over it.
About 1.70 miles round trip
Bring a bottle of water or more depending on how long you plan to be there.
Trail is not that clear but there is a narrow trail leading to Anchor Rock.
Bring bag for food and water, hat, sunglasses. Depending on what kind of climbing or rappelling you are doing I would bring 100ft or 200 ft rope, harnesses, belay and climbing devices, helmets, good climbing shoes and all other necessary climbing equipment.
I stumbled upon Farmington Crag when I was looking around for the Rhymney Mine.  Farmington Crag is named for several large rock faces that are great for climbing.  Tracy's Tower is the best out of the area to climb.
There are climbing routes that are anywhere from 20 to 70 feet high.  I believe there are 5 locations up on top of Tracy's Tower with anchors for you to put a rope through, but I could be wrong – there could be more.  There are bolts all over the face of the rock too.  It is an exciting place to practice climbing or your rappelling skills.
GPS Coordinates
Trailhead: 40° 58.919'N, 111° 52.589'W
Farmington Crag and Tracy's Tower: 40° 58.832'N, 111° 52.288'W

Trail Map:
Driving Directions:
If you have a high clearance vehicle you can drive all the way to the trailhead.  If you don't, you can park near Farmington Canyon and hike all the way over.

---


The Trail:
NOTE: If you do rock climb or rappel please only do so if you know EXACTLY what you are doing.  Bring all the necessary equipment and training you have so you can have a fun and safe experience.  Climb at your own risk!
The trail is the same trail you take to get up to Patsy's Mine.  The trail is steep and narrow up until the trail junction.  You will wind back and forth through many switchbacks.
---
Once you come to the intersection you will see a Farmington City Trail's sign that will point you left to Patsy's Mine and Flag Rock or to the right to Steed Canyon.
Instead, go straight directly towards the mountainside.  You will see a vague path at first for about 40 feet until you see a cairn of rocks.
---
The cairn of rocks
Here is what the cairn looks like.  Follow the trail to the right and you will be winding around a very narrow trail to Anchor Rock.
---
Once you are on the trail you will wind around for a little ways close to a small gully.  Anchor Rock really isn't that much farther.
---
You can see that Tracy's Tower is a very large rock face.  If you walk around it, just look up on the rock and you will see all the bolts and anchors all over it.  I haven't officially measured but I think the highest climbing route is probably over 75 feet high.
---
There are routes where the rock is straight up and down and there are other parts where the rock is slanted somewhat.
---
To get to the top of Tracy's Tower, simply follow the trail up around the east side of it and there is an easy spot where you can climb on top and survey the area.
---
My brother, a few friends and I went up on a warmer than usual winter day and hiked up to Tracy's Tower to try and see how the rappels were going to be.
We brought a 200 foot rope so we could do tandem rappels.
We wanted to try climbing but when we got finished rappelling we were already pretty tired and by that time the sun was already set and it was cold.  We will have to come back but we all had a good time and enjoyed the easy rappels.
---
The Return:
Head back towards your car the same way you came.
---
Personal Thoughts:
This area in general is really cool.  Patsy's Mine is to the north and Steed and Hornet Canyons are just to the south of here so after you are done climbing you can take a hike over to the mines.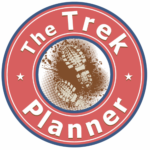 ---
MEDIA
---
Farmington Crag Climbing Area