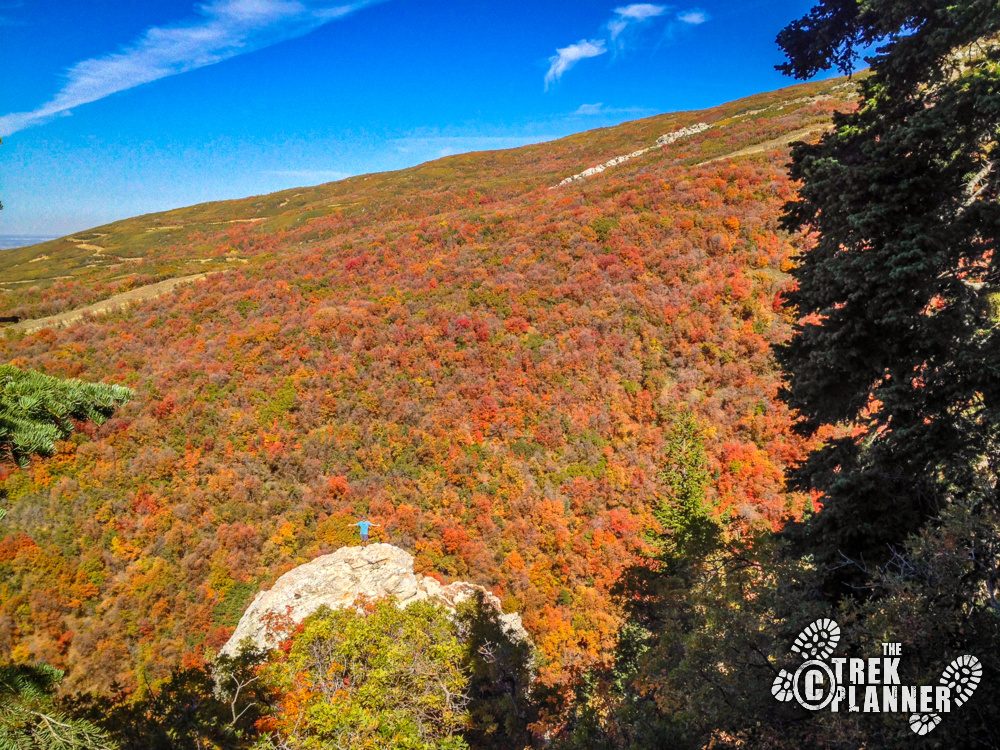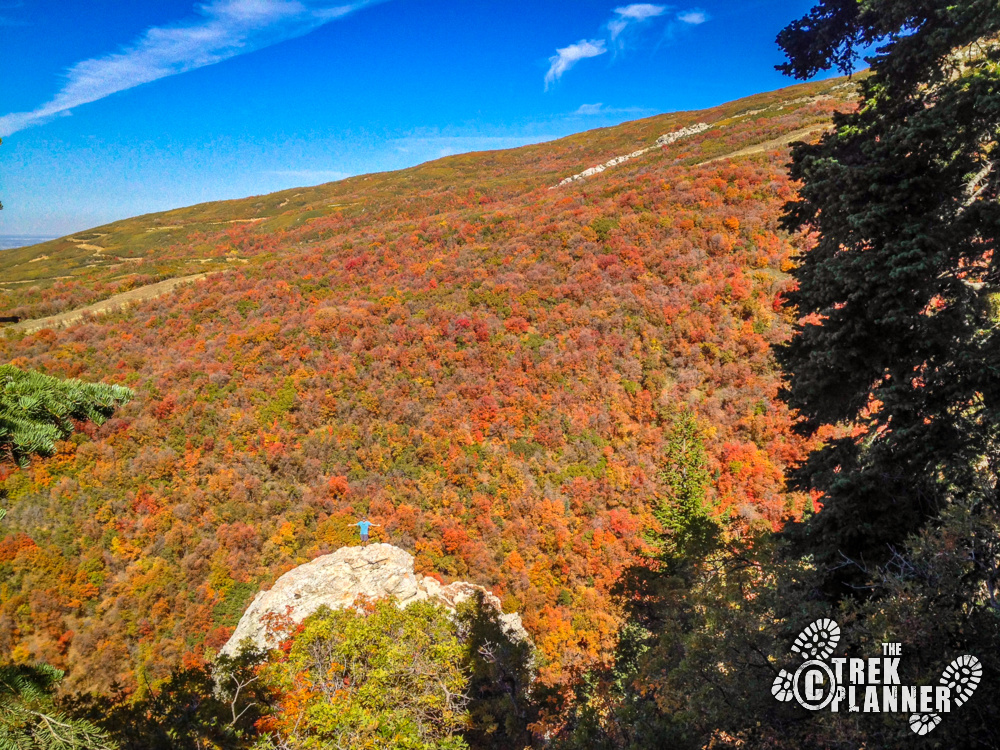 Overview
Mueller Park, Bountiful, Utah
Elephant Rock, Mueller Park
About 6.8 miles round trip
Lots of shade along the trail
Trail is in very good condition. It is very popular
Allowed in designated locations
Bring snacks and a meal as needed
Good hiking shoes, backpack for food and water, sunglasses, hat (mountain bike, if you want to ride to the top).
Elephant Rock is a giant outcropping of white rock that offers incredible views of Mueller Park, Bountiful and even Antelope Island.  It is a popular trail for hikers and bikers alike.
GPS Coordinates:
Trailhead: 40.863912°, -111.836704°
Elephant Rock:  40.854844°, -111.816940°
Trail Map
Driving Directions
The Trail:
Mueller Park is a fun place to enjoy a picnic or hike.  There are several great hikes that begin here and one of them is the Elephant Rock trail.
The trailhead begins right before the entrance guard station into Mueller Park which you can see in the picture below.  If you park inside Mueller Park then you will need to pay an entrance fee. If you park before the guard station then there are no fees to pay.
You will see a small bridge which crosses Mill Creek.  Cross over it and then immediately turn left and follow the trail.
The actual name of the trail you will be on is called the Mueller Park Trail.  It goes very far up the mountain beyond Elephant Rock.  I have yet to traverse all the way to the top but the hike to Elephant Rock is beautiful enough.
If you hike in the warmer months, you will most likely encounter tons of people, their pets and even bikers.   This trail is VERY popular.
The first mile or so you will be hiking on long switch backs until you come to the pipeline area where an underground gas pipe is buried.   This is a great location to check out the entire valley and you can even see Elephant Rock in the distance.  You still have a ways to go to the rock but the trail is more level from here on out except for a few locations.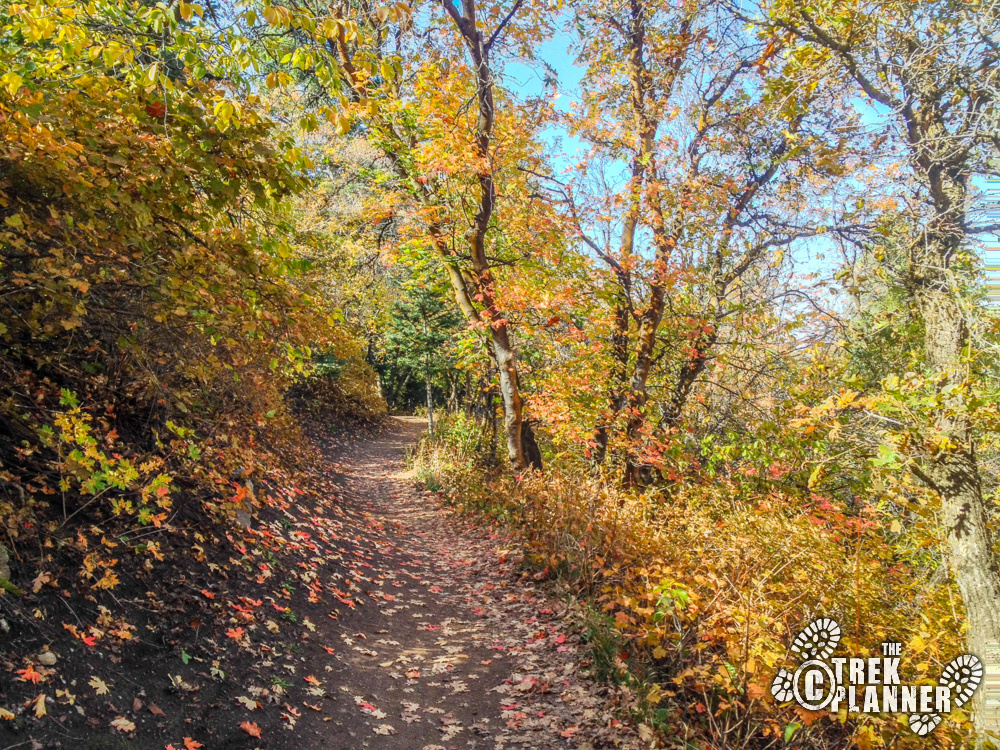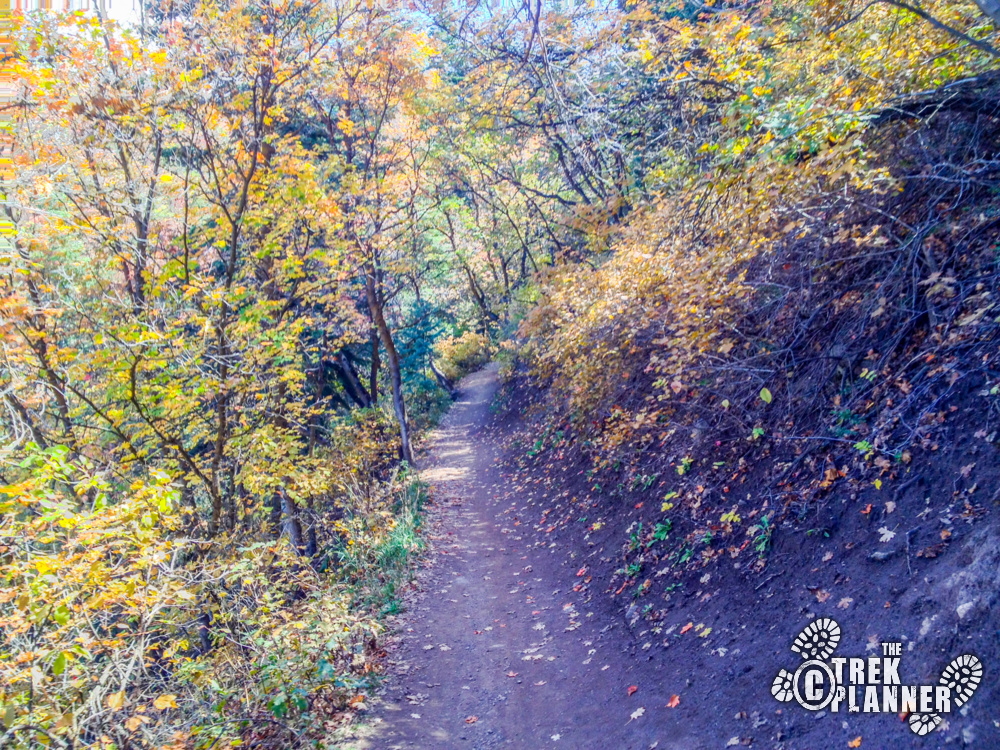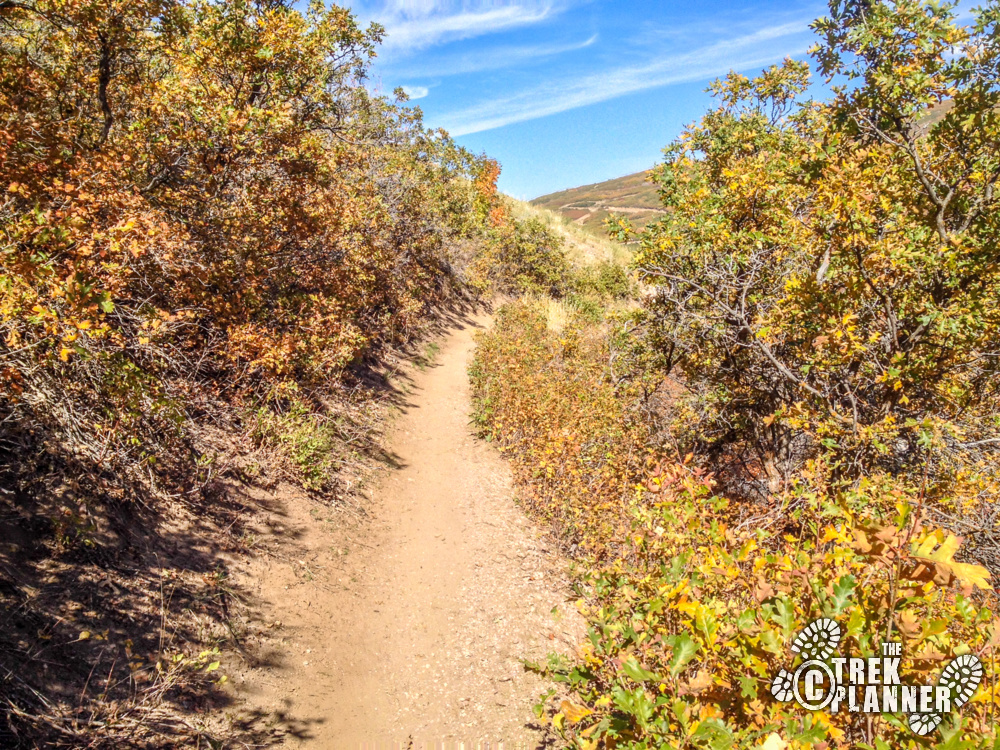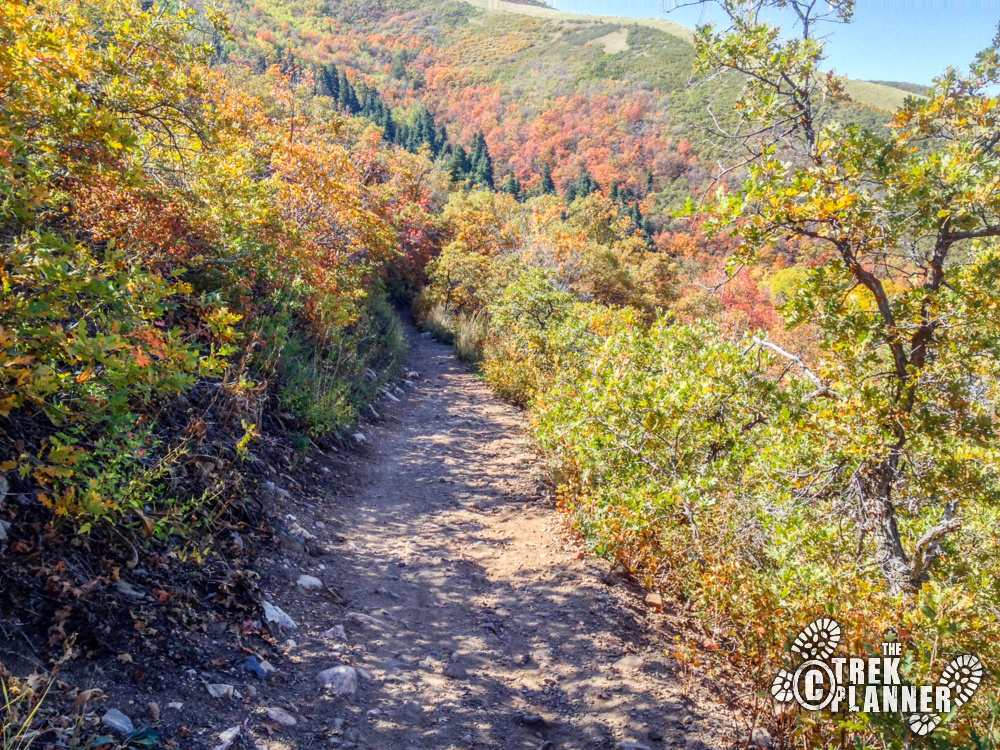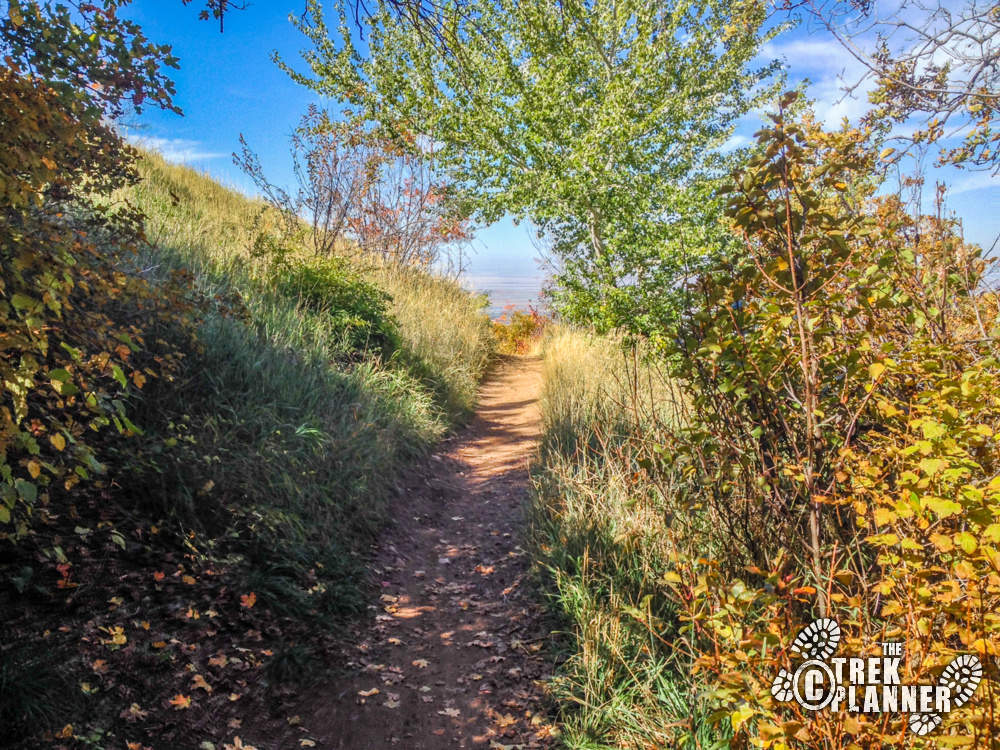 I think fall is the perfect time to do this trek.  The leaves are absolutely incredible and the temperatures are much cooler.
The trail slowly winds up the mountain until you come to a fork in the trail which points you up to Rudy's Flat or Elephant Rock.  Take Elephant Rock then it is only a short decline until you come to a bench where you can relax and see the overlook to Elephant Rock or you can take the steeper trail and hike on the rock itself.
If you do choose to climb on Elephant Rock, please be even more cautious with children and pets.  The rock is very steep and the edges drop about a hundred feet to the ground below.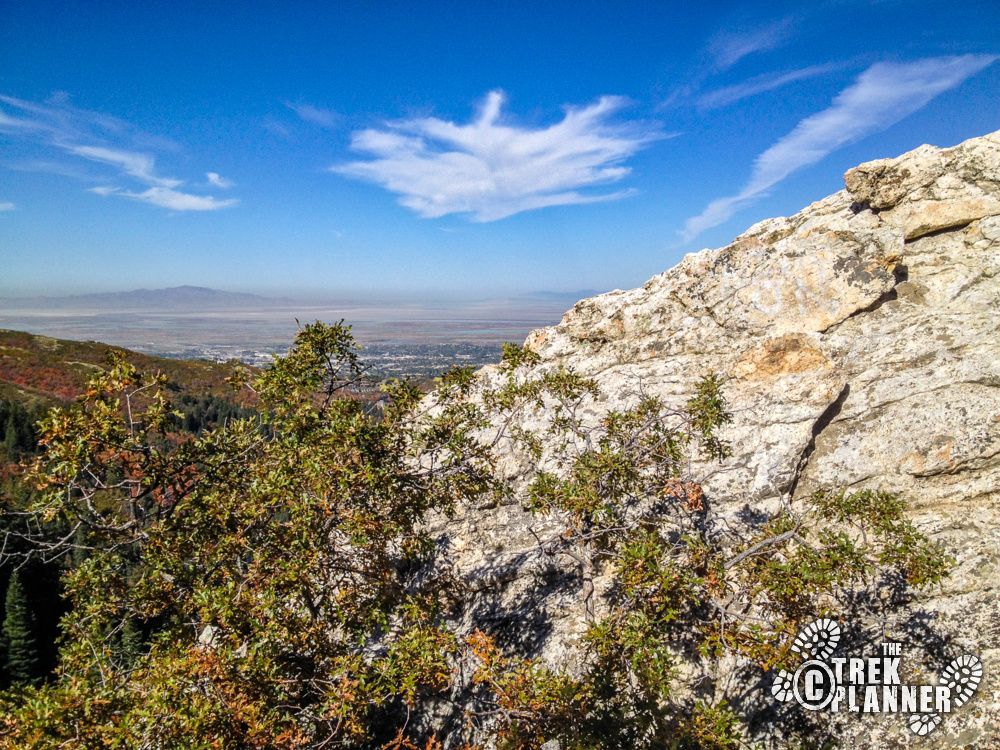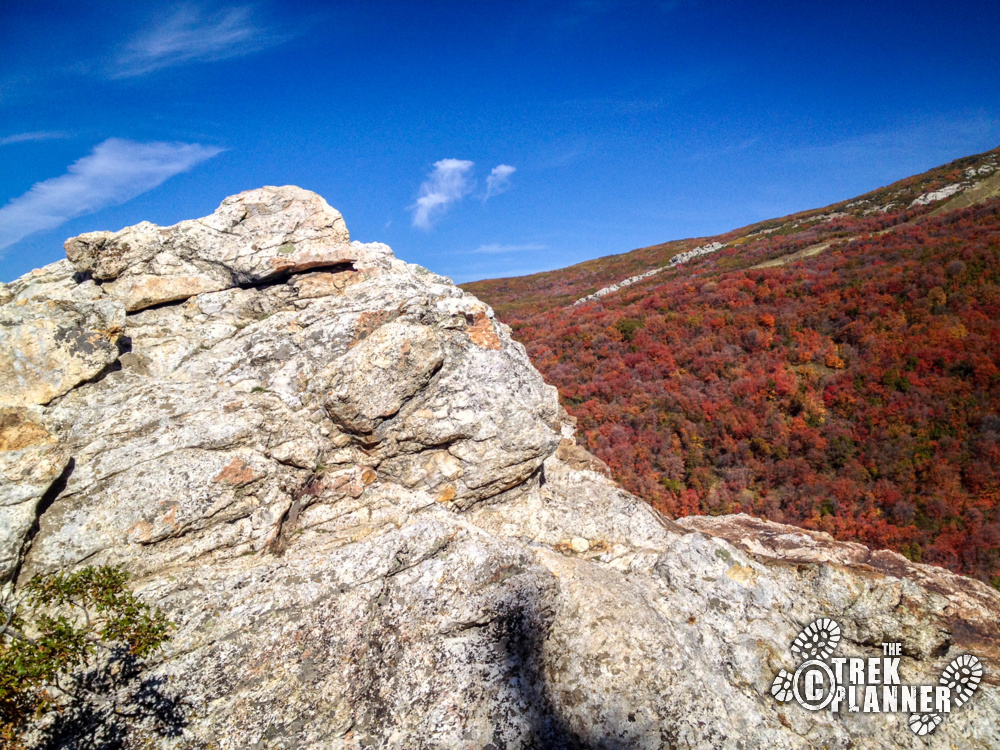 The Return:
Head back the same way you came up.

Personal Thoughts:
The Mueller Park Trail is really a fun hike.  If I lived closer to this trail I would hike it regularly, especially in the fall time when all the leaves begin to change.