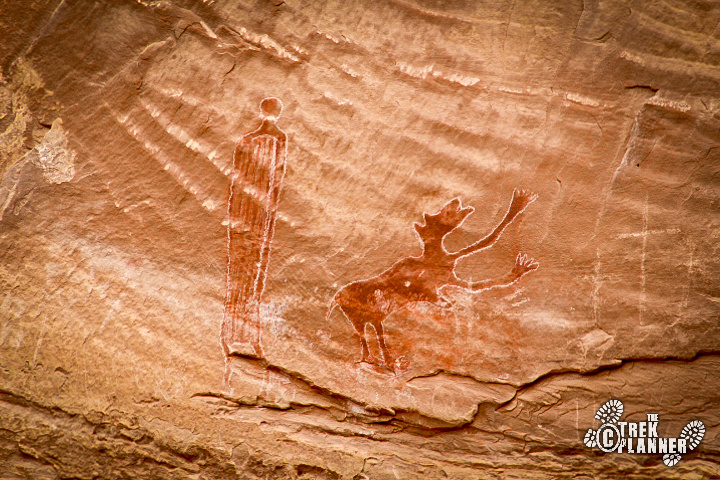 Overview
San Rafael Swell, Utah
Located on BLM land
Black Dragon Canyon, pictographs and petroglpyhs
About 2.5 miles roundtrip from the trailhead
Dirt and rocky off-road trail with very little obstacles to go over. If you have a truck, Jeep, ATV or high clearance vehicle, you will have no problems getting to the pictographs.
Bring your own food if needed
GPS Coordinates:
Trailhead: 38.93693, -110.41835
Black Dragon Panel Area: 38.94686, -110.43243
Trail Map
Driving Directions
Once you get to the location on the map below, use the map above to find the trailhead or use the GPS to navigate there.


The Trail: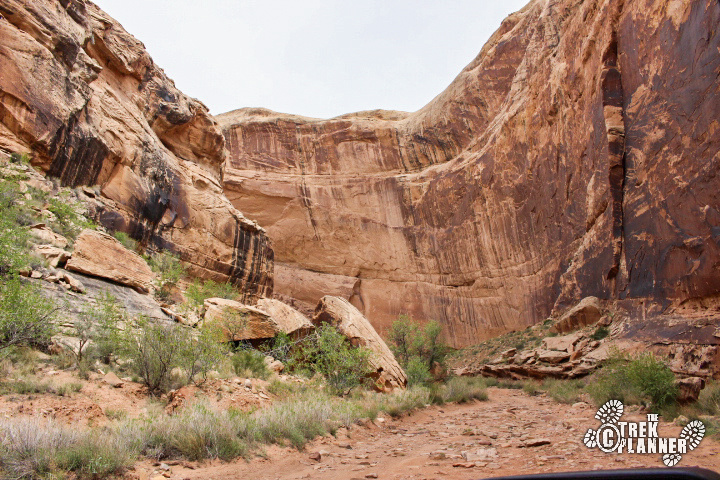 Before heading back home on a recent trip, we made a quick visit to Black Dragon Canyon on the east side of the San Rafael Swell.  This canyon is very picturesque and has some very fun Jeep or off-road trails to explore.  You could of course hike up the canyon to the pictographs but it's more fun to use the off-road trails!
The dirt road to the pictographs is about 1.24 miles.  We didn't encounter too many obstacles, in fact, it was a pretty tame road  We just enjoyed being surrounded on all sides by 400 ft cliffs and seeing all the interesting red and orange rocks.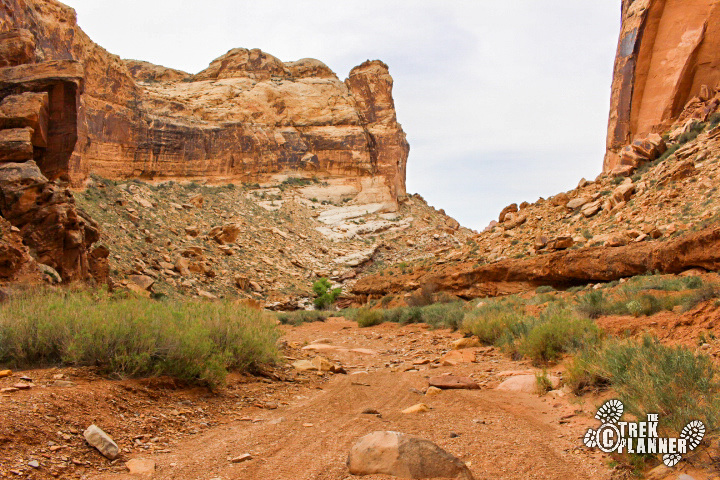 Once you get to the pictographs you will see a wooden fence with some signs.  Please be respectful and don't go up and touch the pictographs and petroglyphs.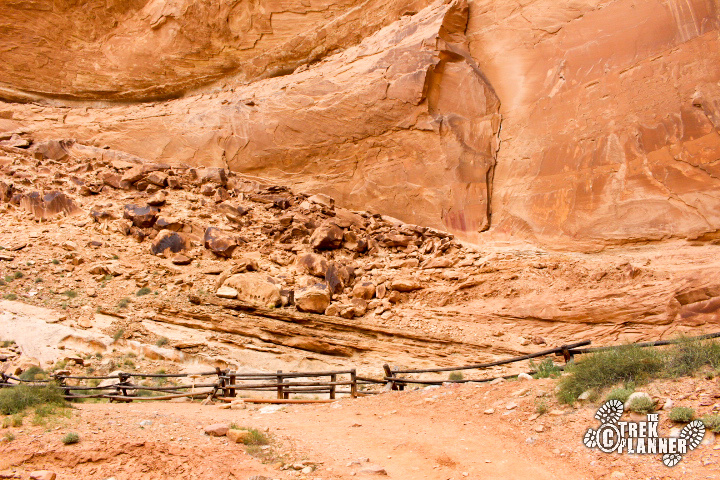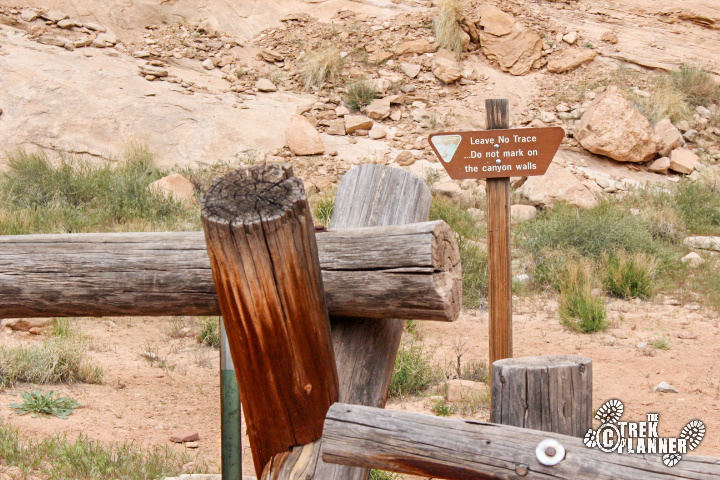 This canyon is home to one of my favorite pictographs – the red wolf!  At least I think it's a wolf, or dog, or coyote or something…
Either way this canyon has some very strange pictographs.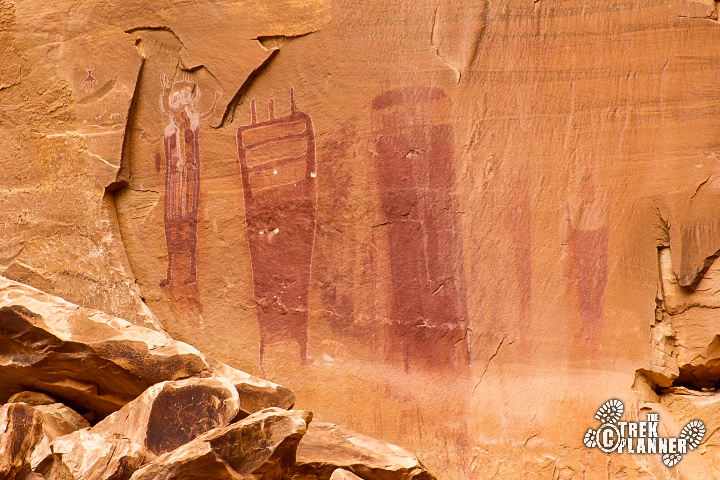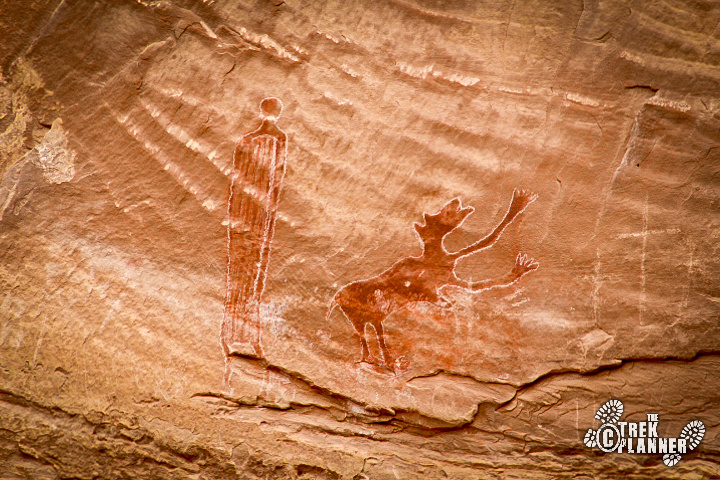 There is a pictograph of some type of bird, pterodactyl or dragon??  This is where the canyon gets its name: Black Dragon.  I think it looks more like a goose with its wings extended.
These pictographs were higher up on the canyon wall so you will need a good zoom lens to get some good photos.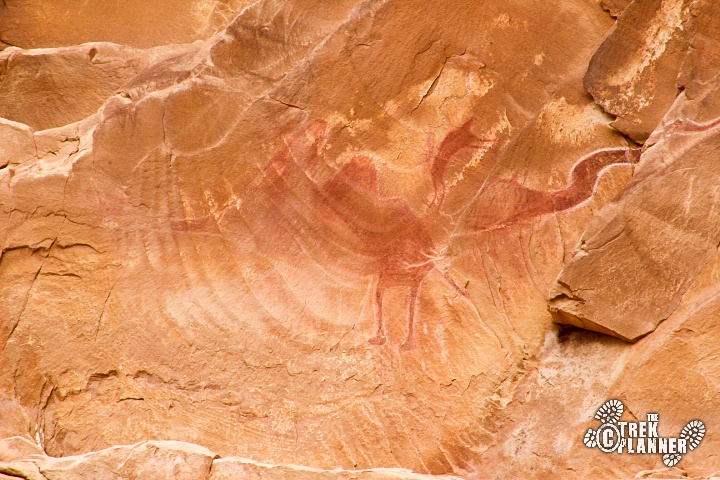 If you follow the cliff wall to the right you will find more rock art such as hand prints, tally-marks and perhaps some headdresses.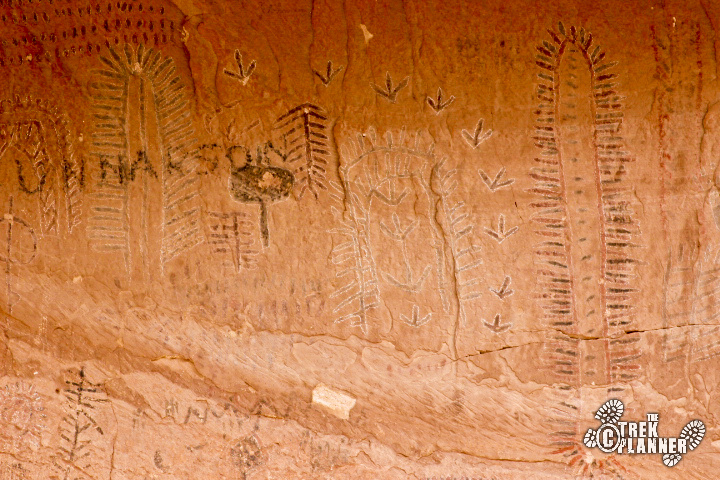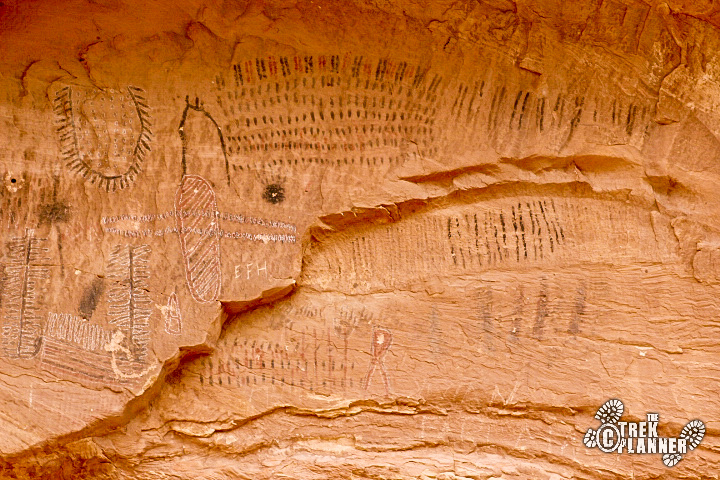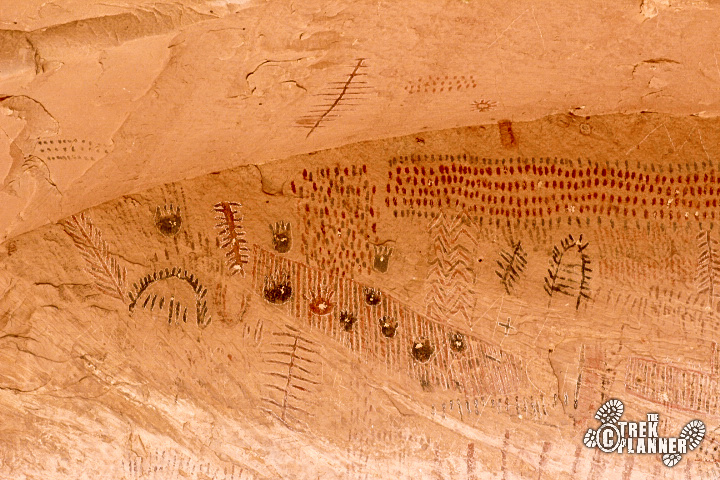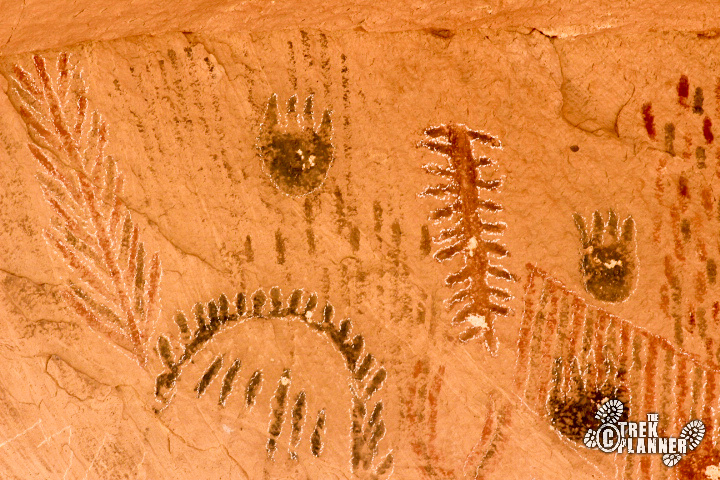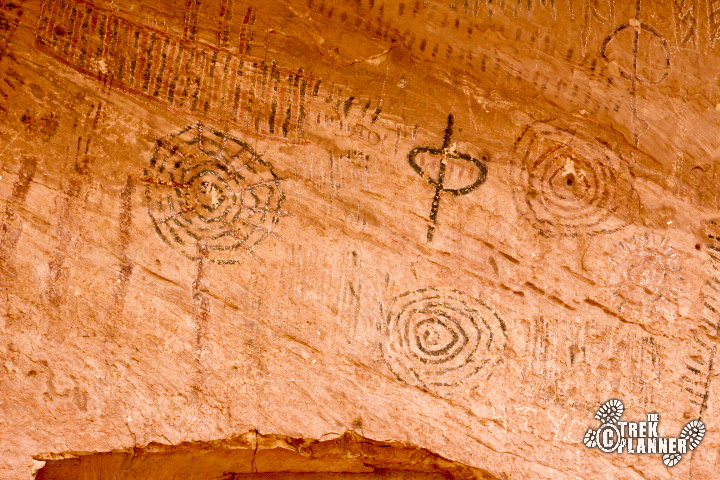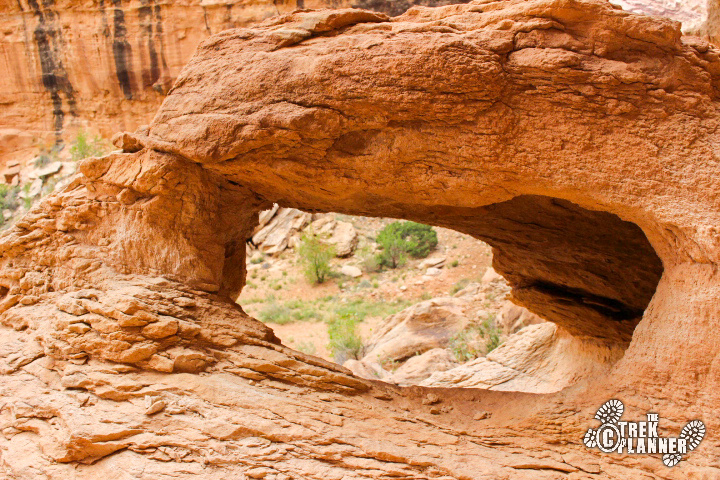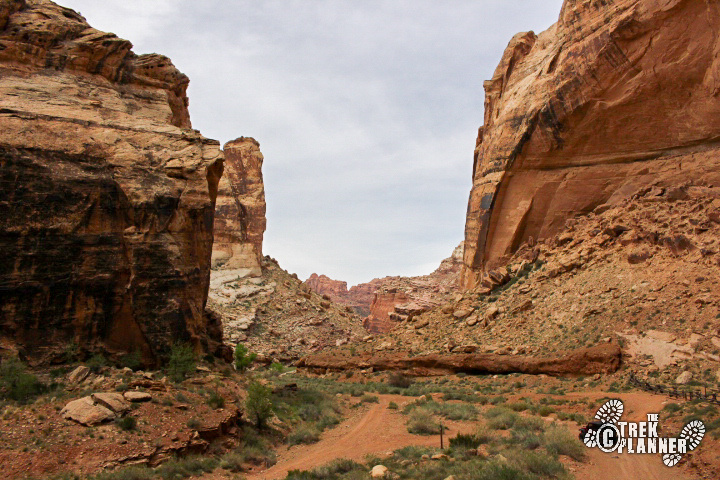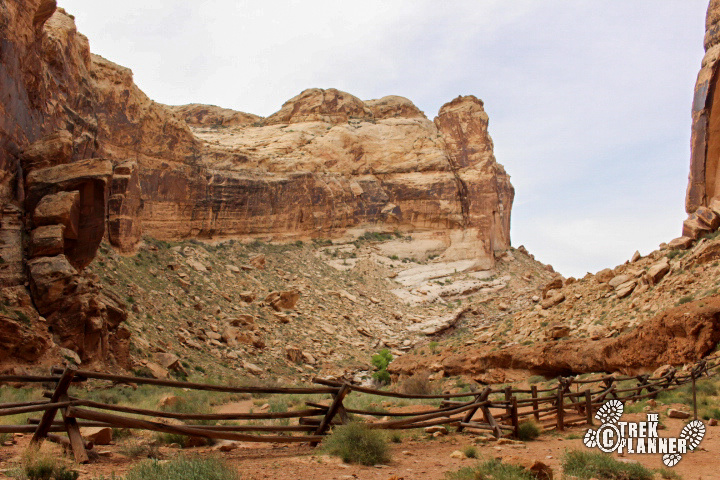 We had a blast exploring around the Swell.  But unfortunately for me, my vacation time was over and it was time to head back to Alaska to work.
The Return:
Head back down the same way you came up.
Personal Thoughts:
We tried to go down the canyon some more but the trail got too narrow for my Jeep to go through so we had to turn around.  I would love to come back and explore more here!