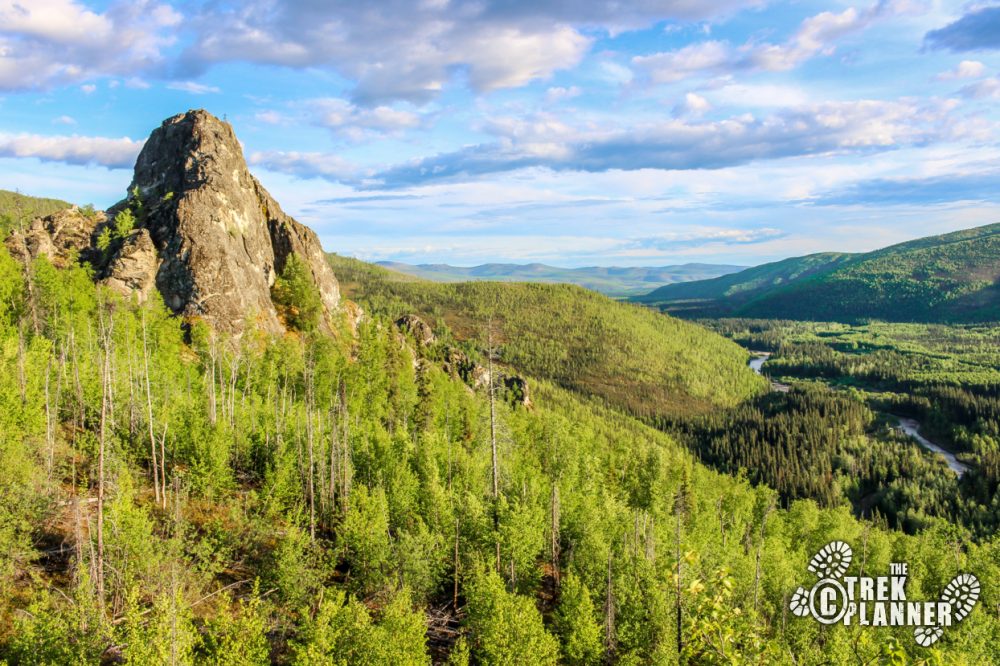 Overview
Mile post 48.9 on Chena Hot Springs Road, Fairbanks, Alaska
Angel Rocks, wildlife, Chena River
Bring 2 liters of water.
You will pass by the Chena River at the beginning.
There is a drinking fountain on site but it isn't treated.
Lots of shade on this hike.
This trail is a very popular dirt and gravel mix trail.
Out-house style, located at the trailhead.
No. But there are information kiosks at the trailhead.
There is camping nearby in other campsites.
Backpack for food and water
Hat
Sunglasses
Sturdy hiking shoes
Yes. There are some steep areas with switchbacks. You should be careful around the top of the "angels" because there are some cliffs too.
GPS Coordinates:
Trailhead: 65.01172, -146.21501
Fork in the Trail: 65.02148, -146.2069
Water Source: 65.02268, -146.19809
Trail to Chena Hot Springs: 65.02624, -146.19117
Trail Map
Driving Directions
The Trail: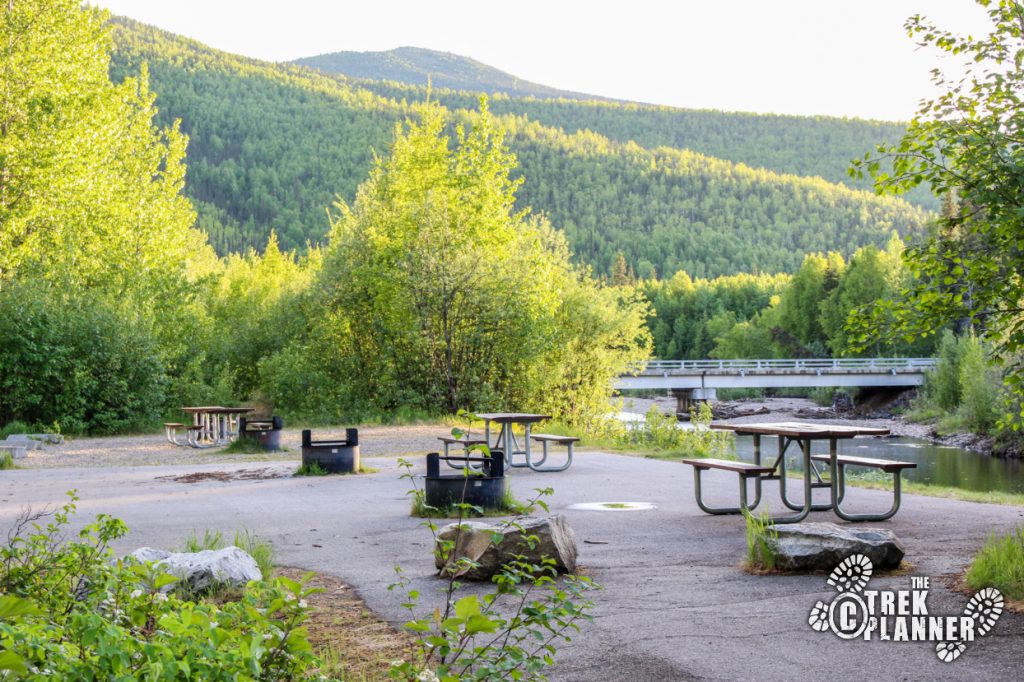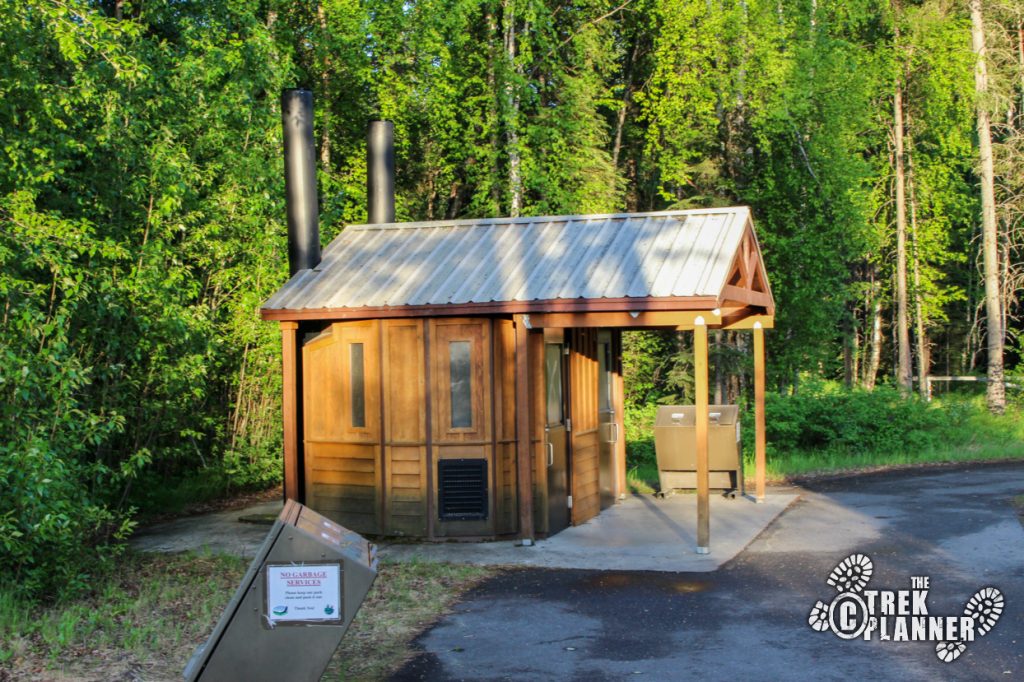 When I accepted my first seasonal job in Alaska in 2009 I lived in Fairbanks.  Fairbanks is full of trails, hills, mountains and rivers to explore including Angel Rocks.  I was introduced to Angel Rocks by locals who suggested we get a group together and hike it.  Back in 2009, and being new to the Alaskan wilderness, I naively thought bears and moose were just waiting for unsuspecting hikers to come by so they could attack them.  Fast forward to 2017…Oh how I have grown out of my younger ways!  The trail was exactly how I remember it – easy at first and then steep towards the actual Angel Rocks.
The Angel Rocks are large granite spires and outcroppings scattered on the hillside.  The shapes these rocks make almost look like angels standing above the trees.
This is a popular trail and has the parking to accommodate large crowds.  There are restrooms (outhouse style), picnic tables, and a drinking fountain at the trailhead.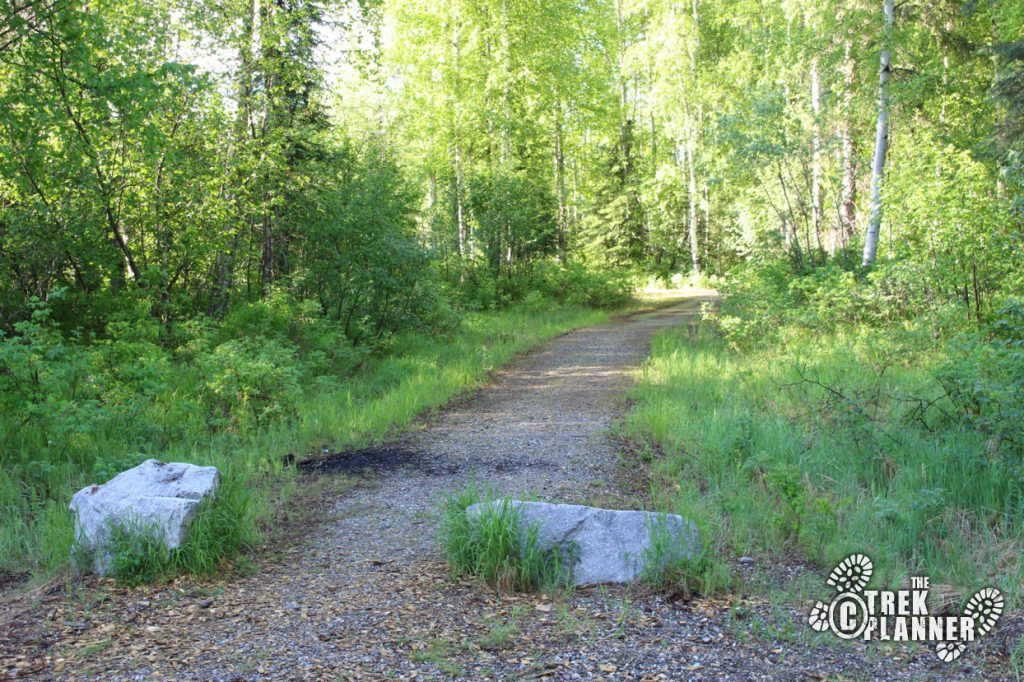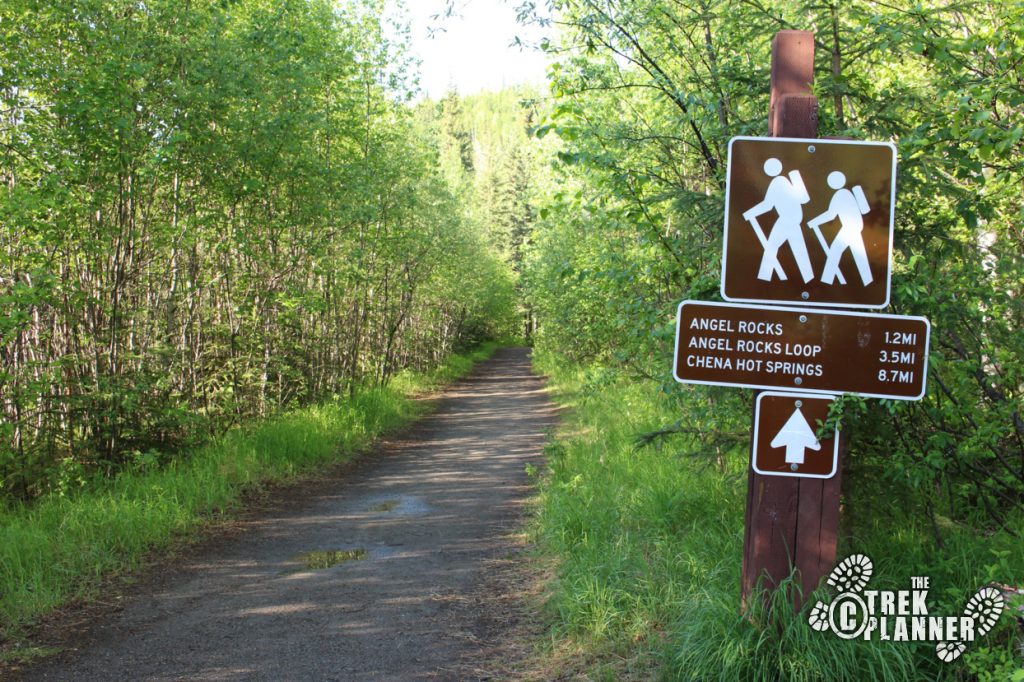 The trail is very used and easy to follow.  You will follow the Chena River for a little ways on the left hand side until you get to the wooden boardwalk.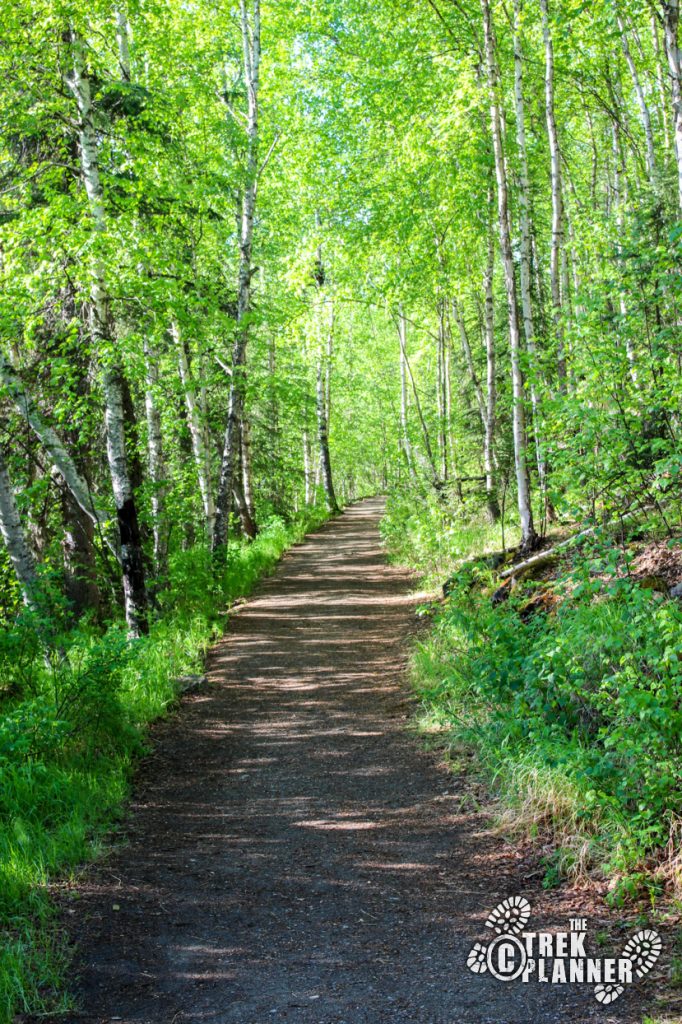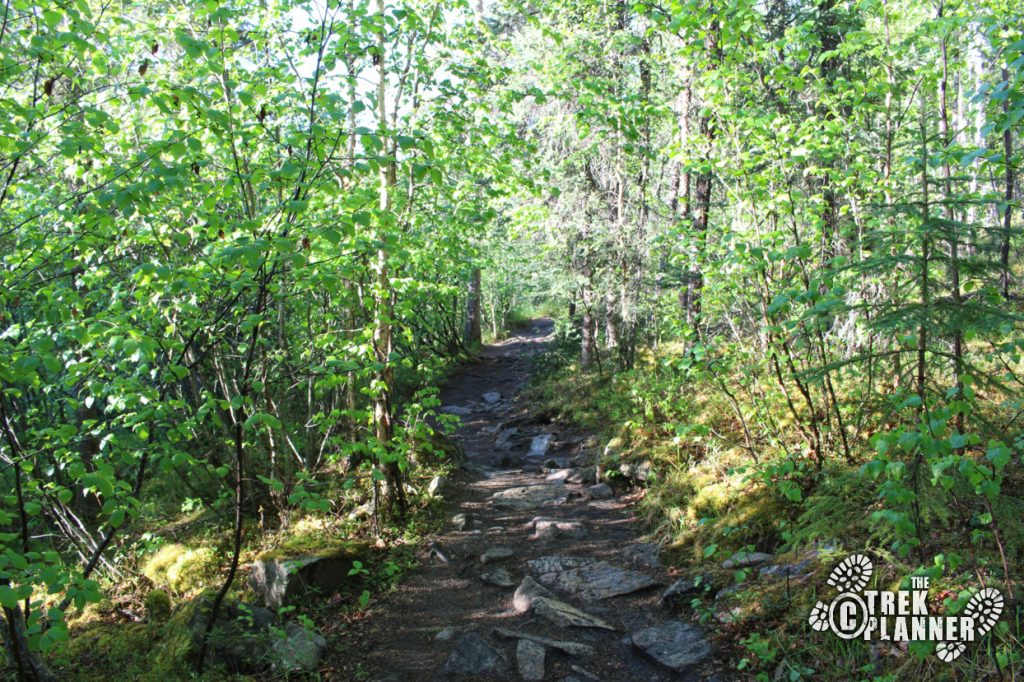 The wooden boardwalk provides your first view of the Angel Rocks in the distance.  You will begin your elevation gain at this point.  It isn't too bad.  I found plenty of spots to take pictures of the valley and beautiful landscape.
At the beginning of the boardwalk you will see a fork in the path where the trail will go left or right.  This is where the loop begins – I would recommend going right first!
A little ways up from the boardwalk you will see another sign.  This sign is for a water source.  I would purify your water here or maybe even ignore it all together.  I found used toilet paper right near the creek.  Who would use the bathroom right next to a creek is beyond me.  It just shows there are some stupid people hiking around these parts.
You NEVER want to use the restroom or even camp near creeks or water sources.  If you have to relieve yourself while hiking or camping make sure you are at least 200 ft away from the trail or source of water.  I would dare to even say that you should just walk back to the trailhead to use the outhouse if you have to go that bad.
The side trail to the water source is about 40 feet.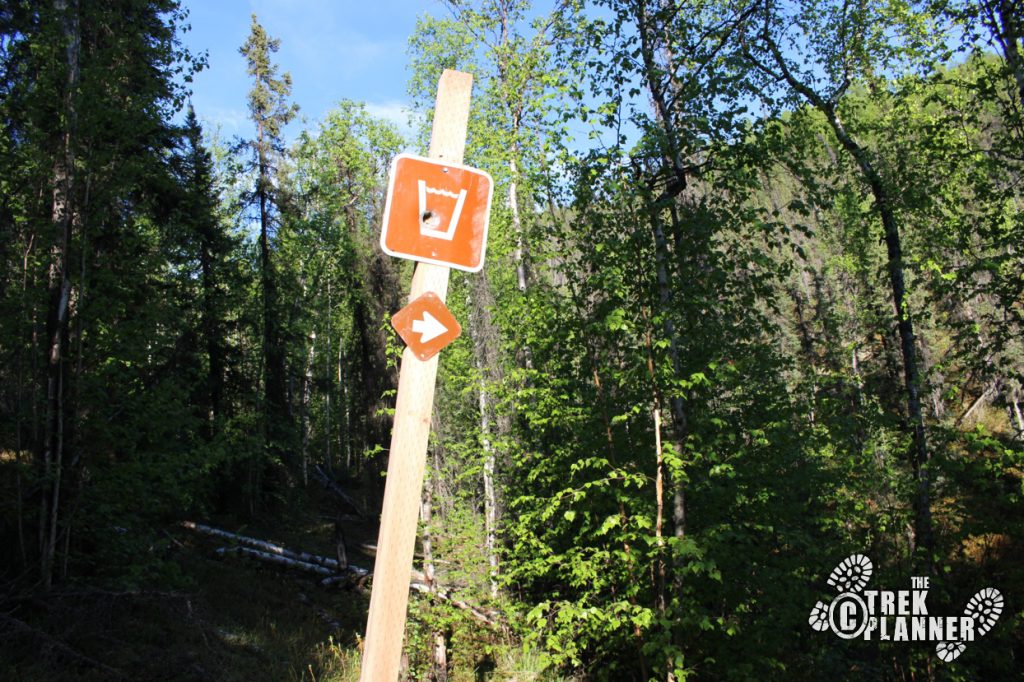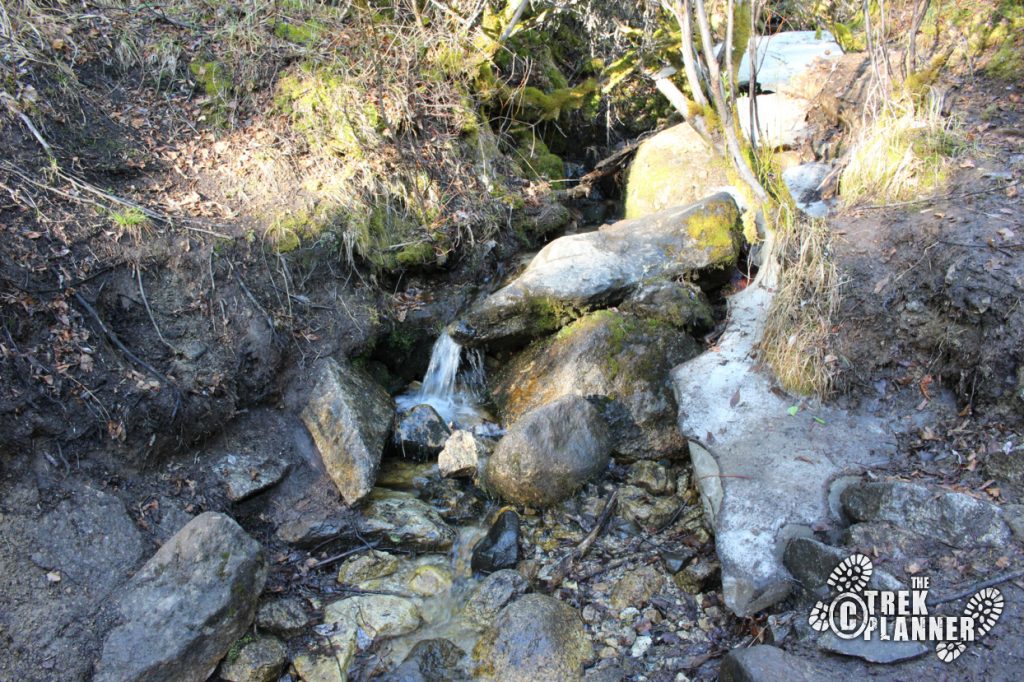 From this water source head back to the main trail and this is where it gets steep but you will be rewarded fast with your first major overlook of the valley and Angel Rocks.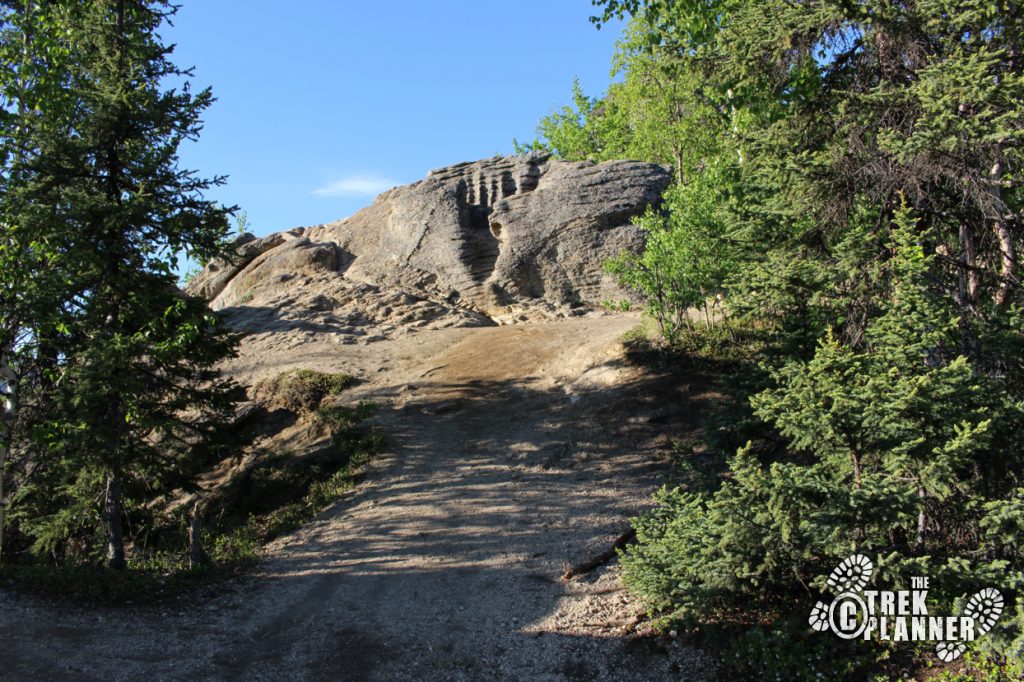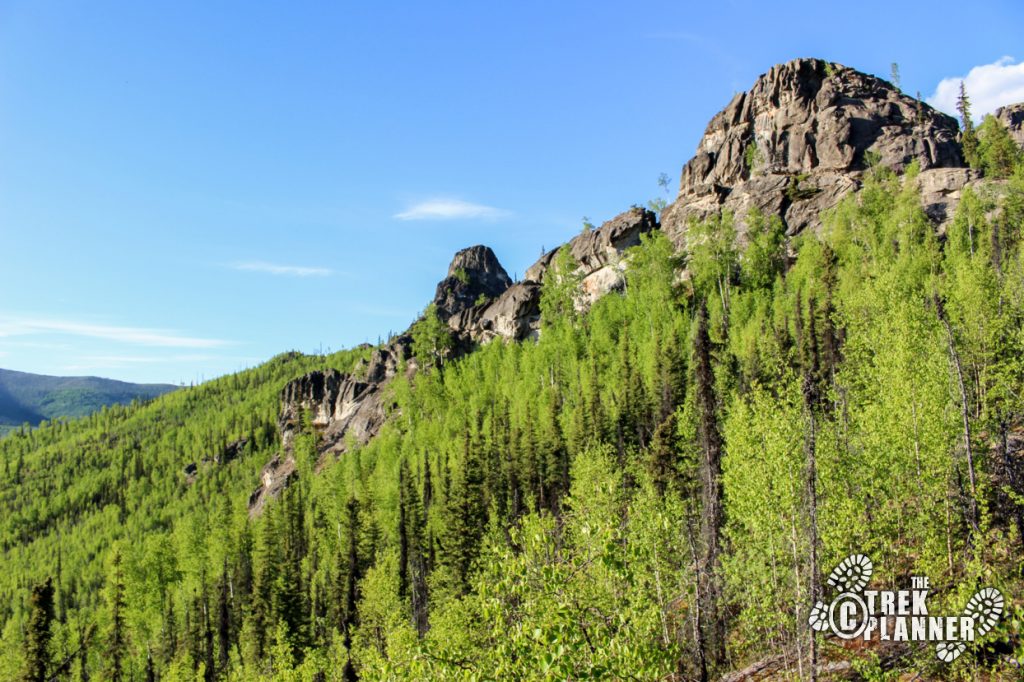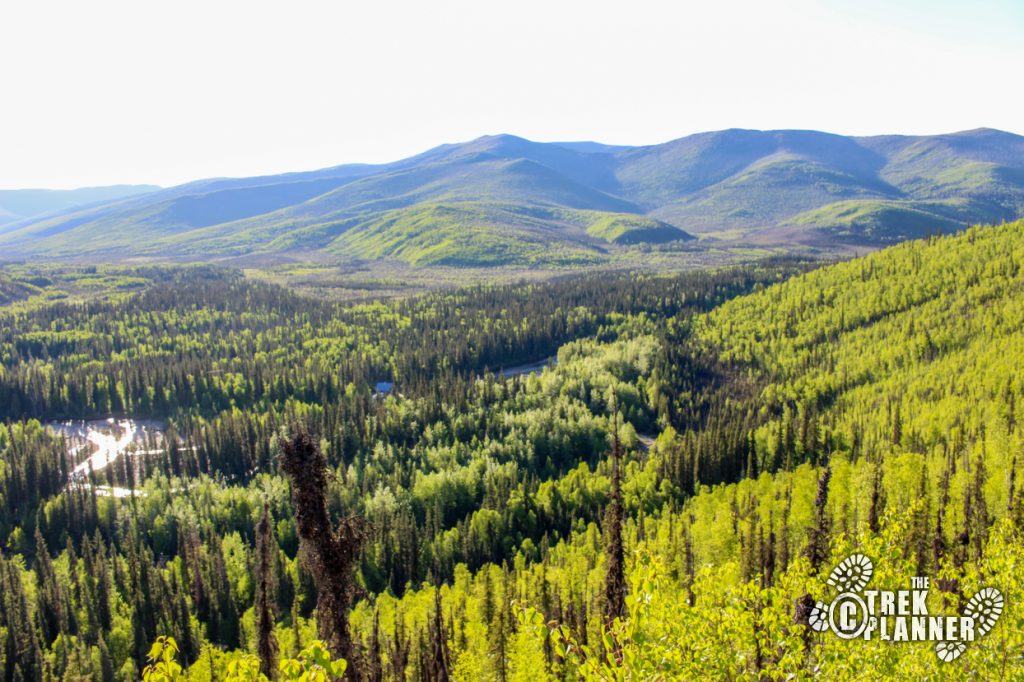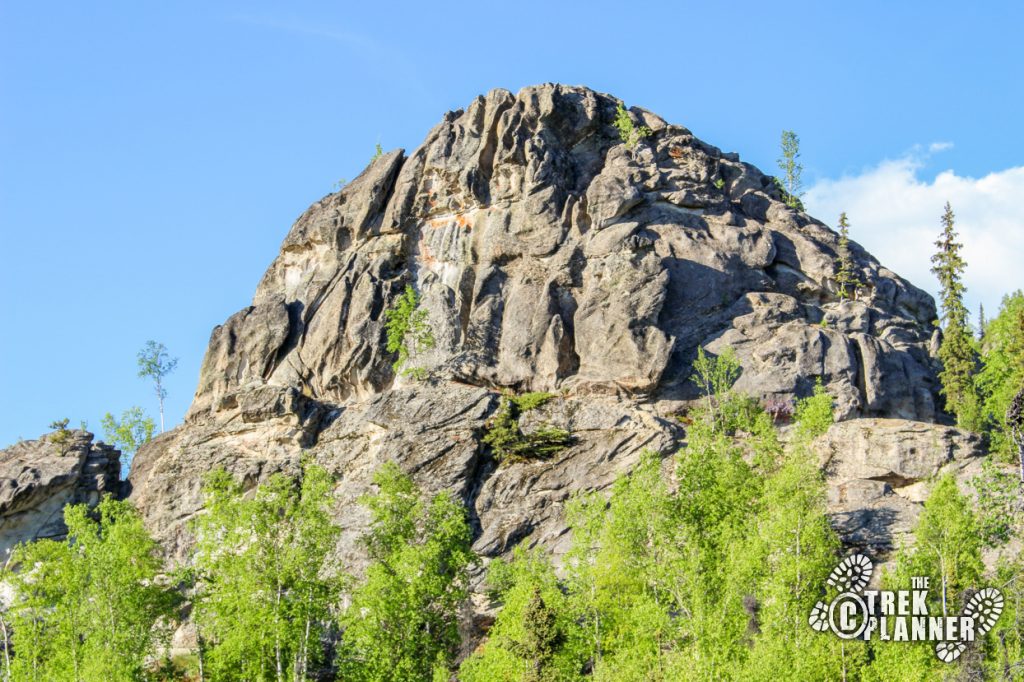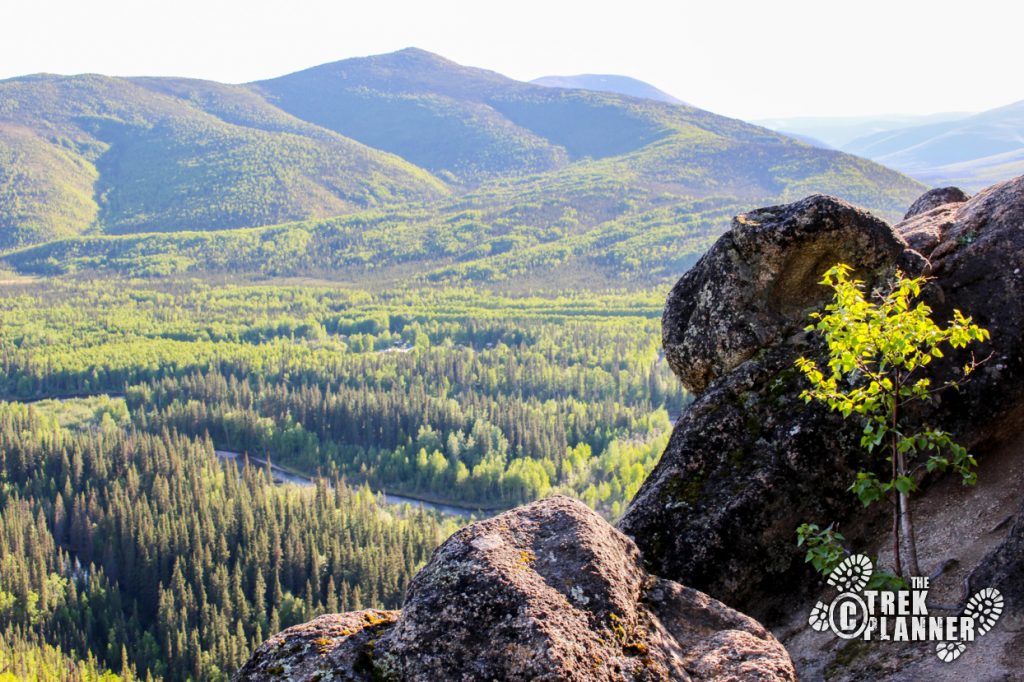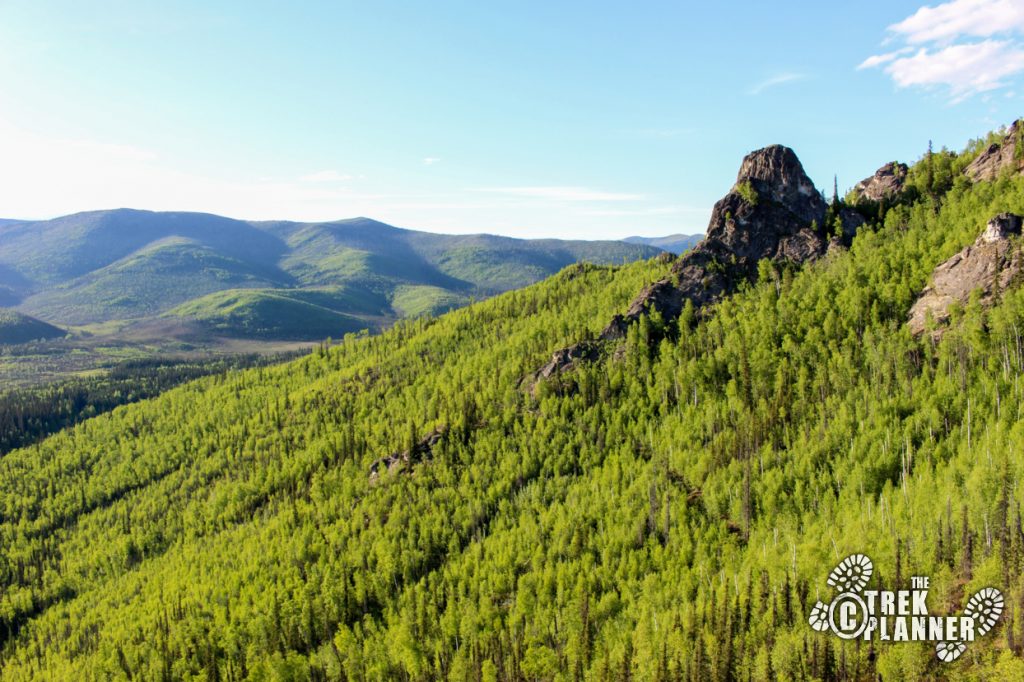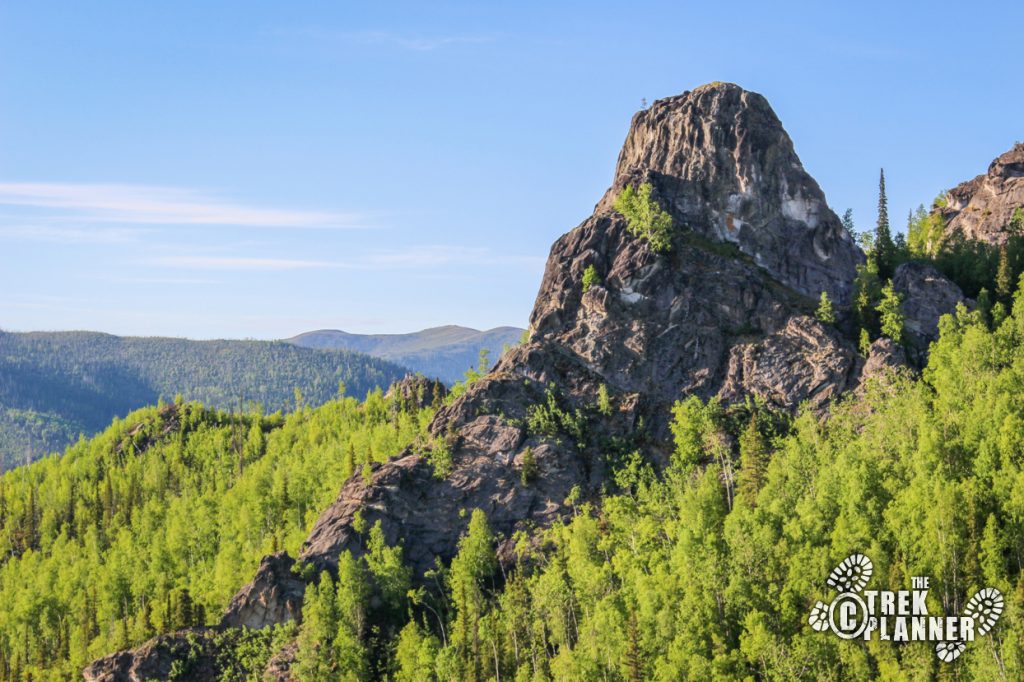 From this point the trail winds around up on top of the Angel Rocks and then meets up at another fork in the trail that leads to Chena Hot Springs or back to the Angel Rocks trailhead.  Turn left here.
The trail to Chena Hot Springs is 6.5 miles from this sign post.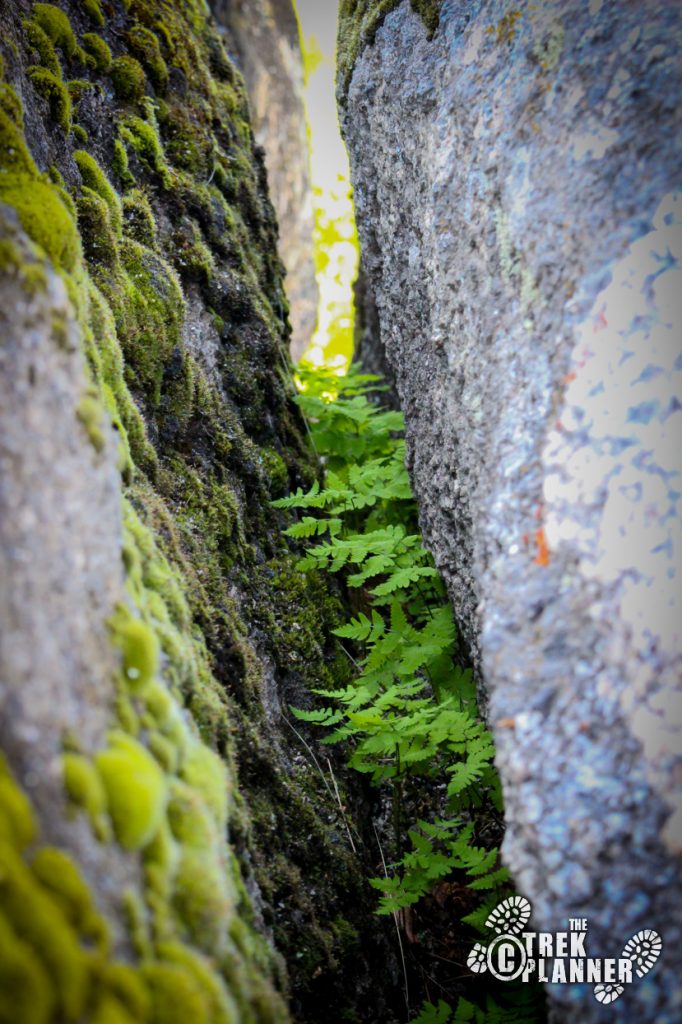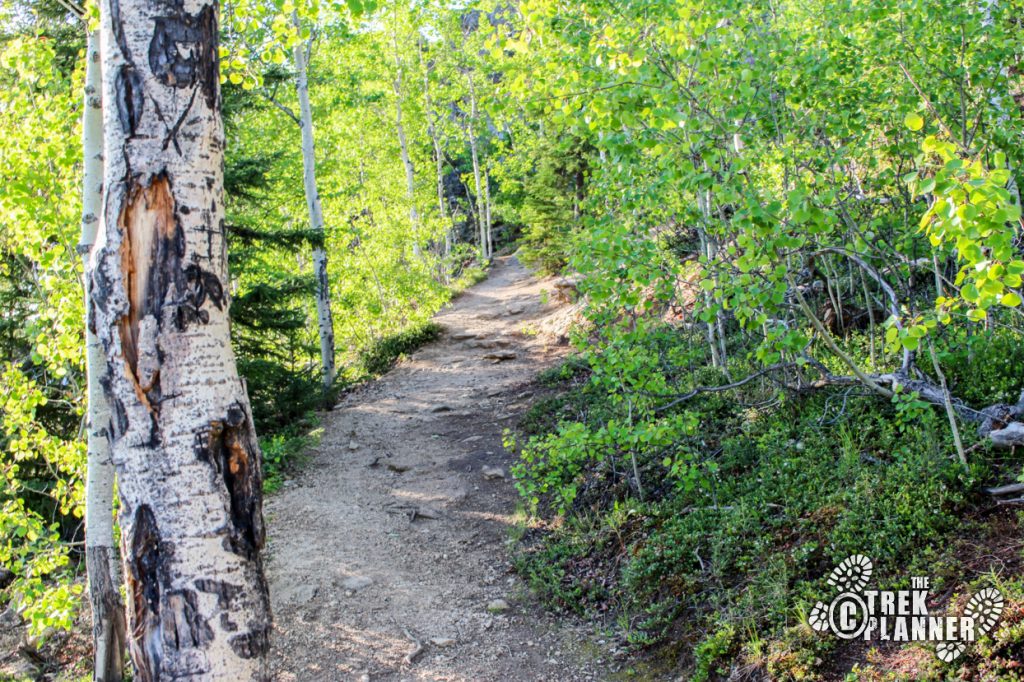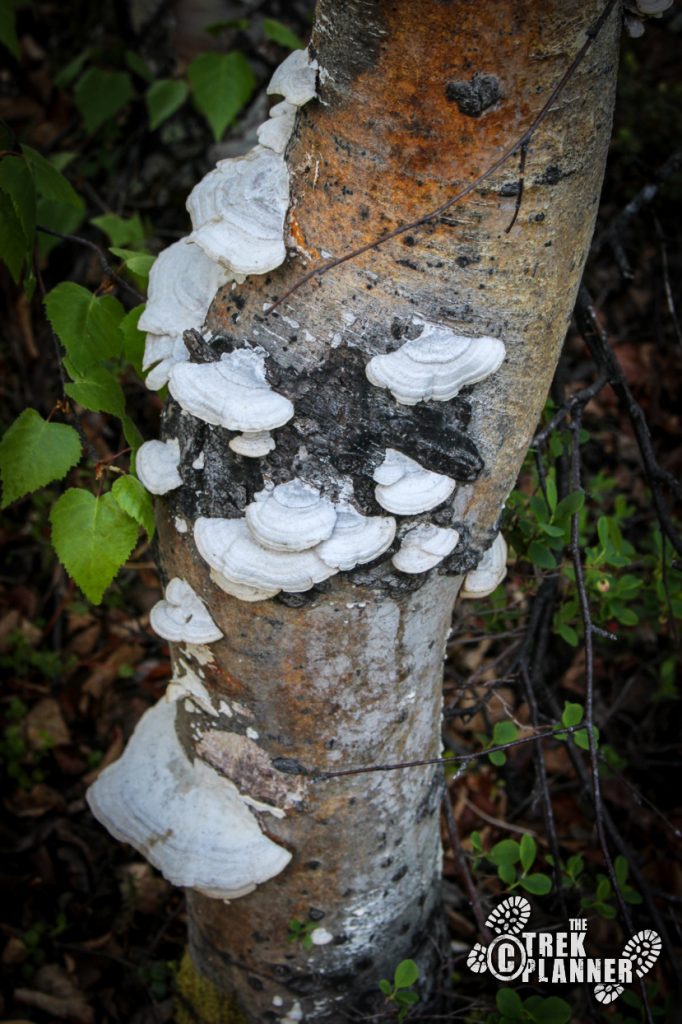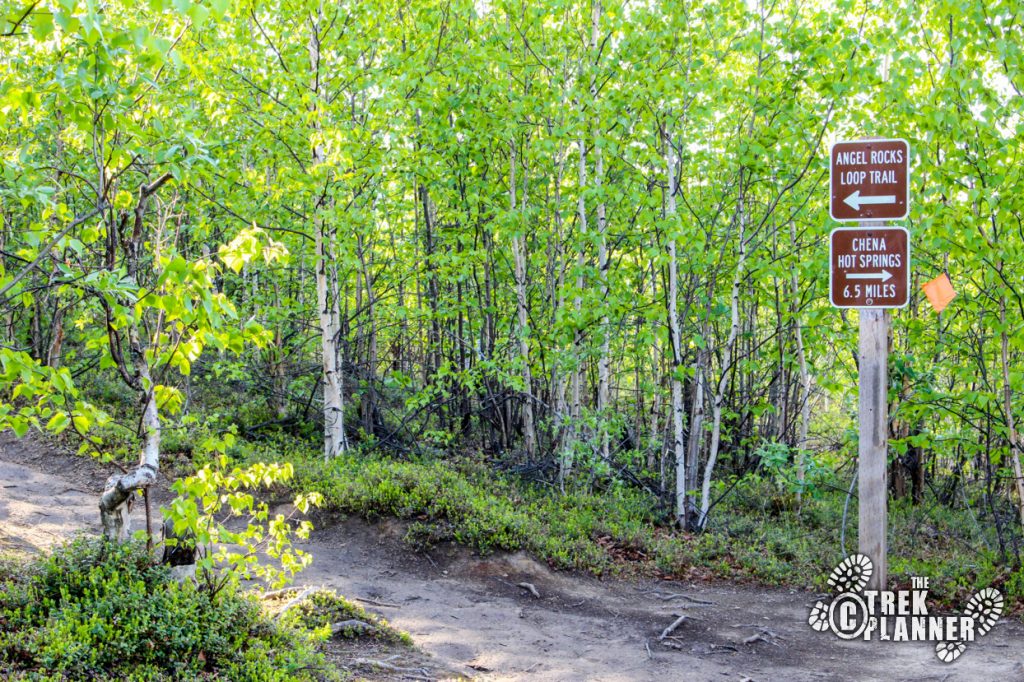 Turn left to complete the loop trail. There are all sorts of fun little caves and alcoves among the "angels".  It was fun just to climb around and explore a little off the trail.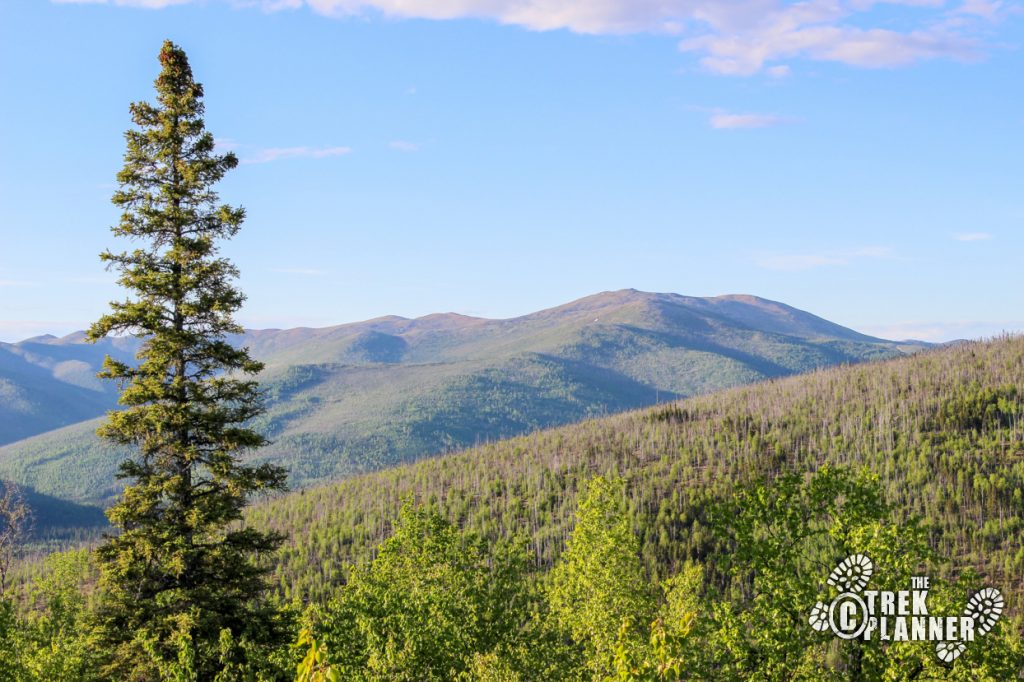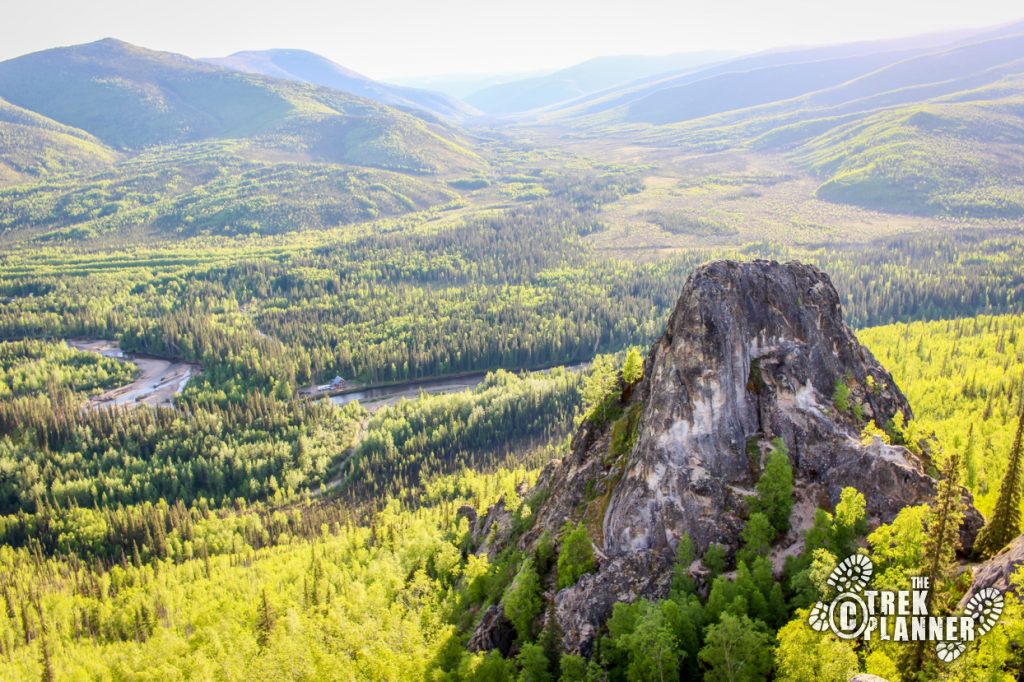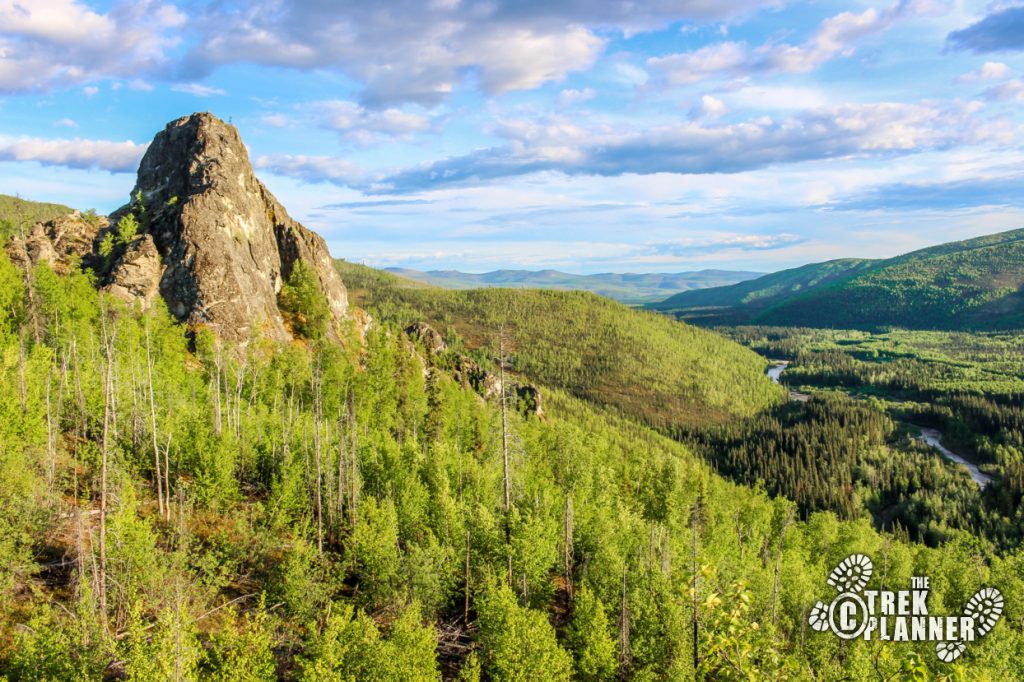 Even though there are signs showing you where to go there are a few tricky areas where you could easily go off the trail.  Just pay attention and you will be fine.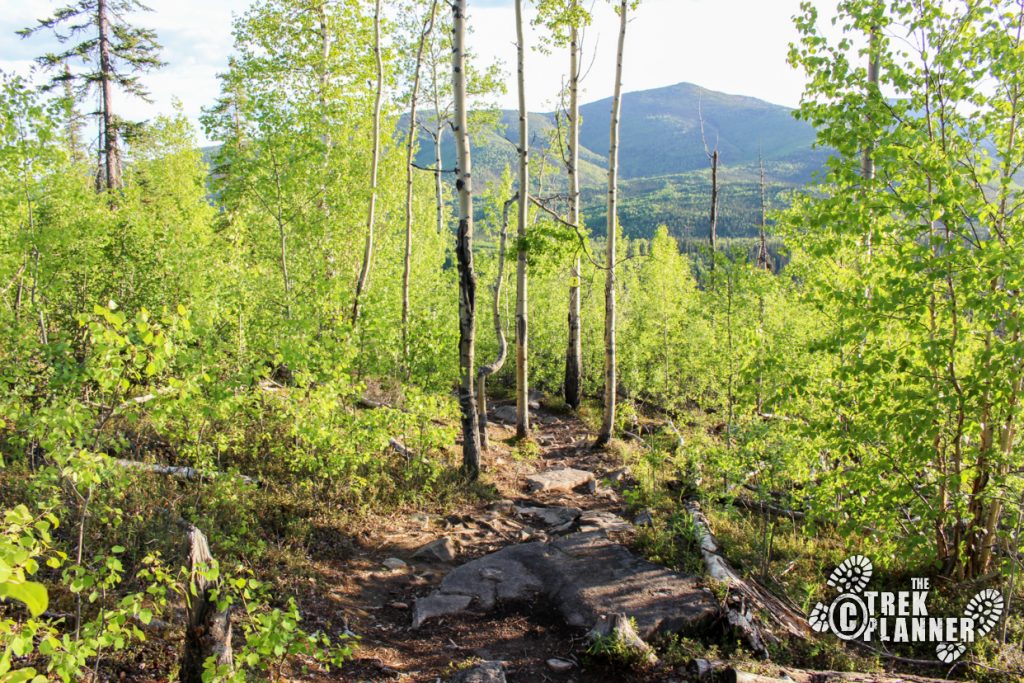 The trail then comes below the Angel Rocks and goes through a dense forest.  This part freaked me out a little because I was hiking alone and it was dead quiet.  I didn't hear any birds or squirrels – just silence.  My mind kept thinking a bear would be charging me at any second but I quickly dismissed such ideas and continued on to where the original fork in the trail was.  It was here that I saw a beaver swimming in a mosquito infested pond!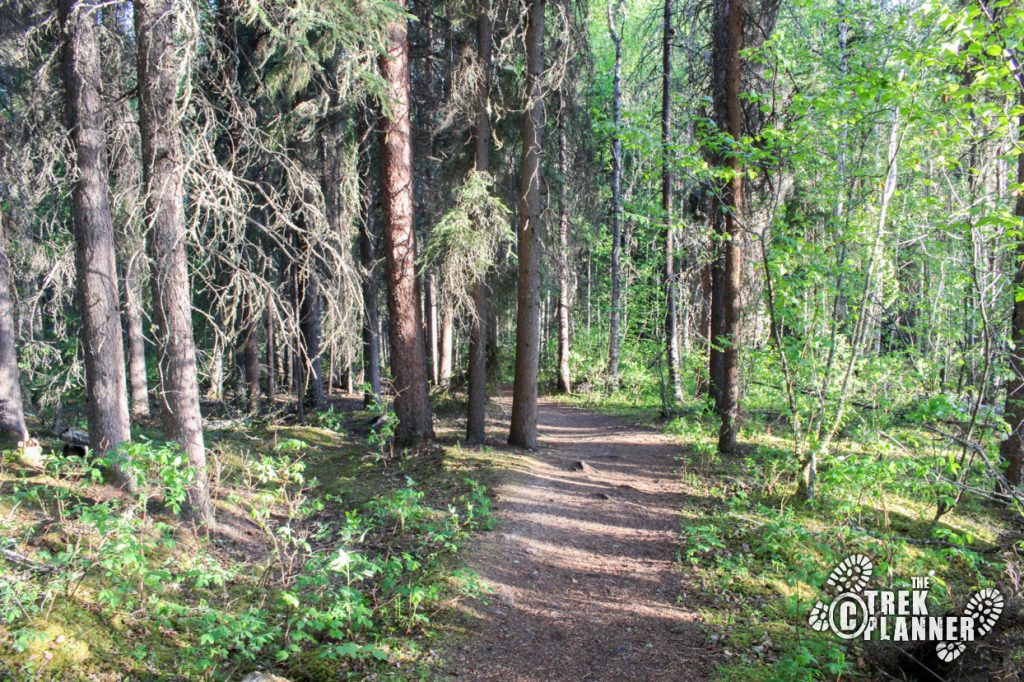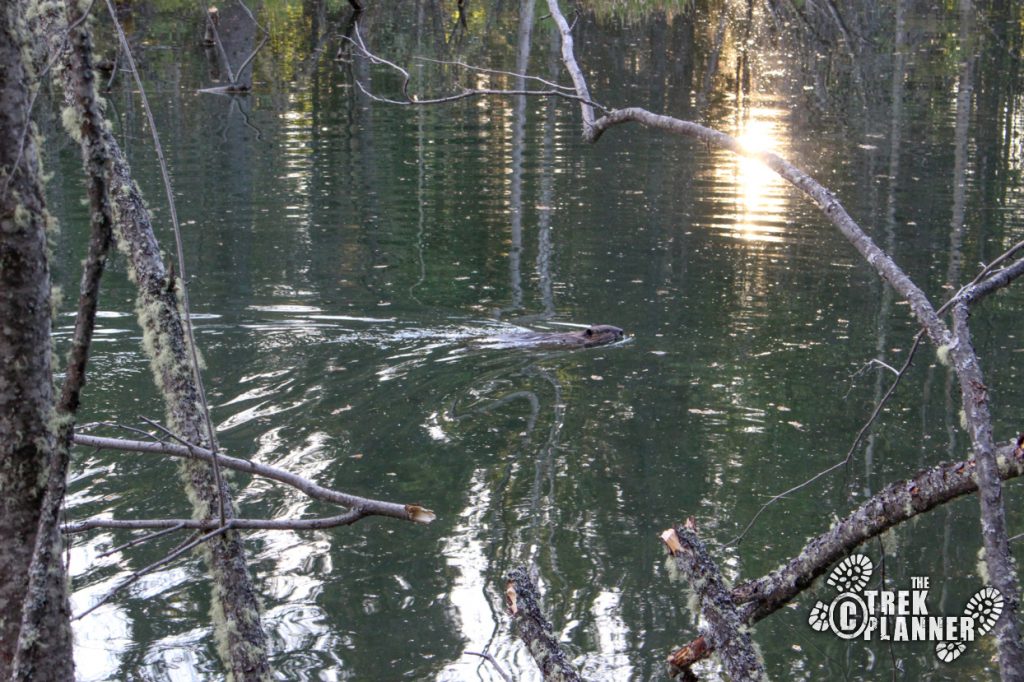 Personal Thoughts:
Angel Rocks is a fun trail that I plan on doing again!  It isn't too long and there are lots of cool things to see along the way.  I would highly recommend this trail to anyone coming to the Fairbanks area and has a few hours to kill.
After your hike, drive to the end of Chena Hot Springs road to Chena Hot Springs resort where you can soak and relax!