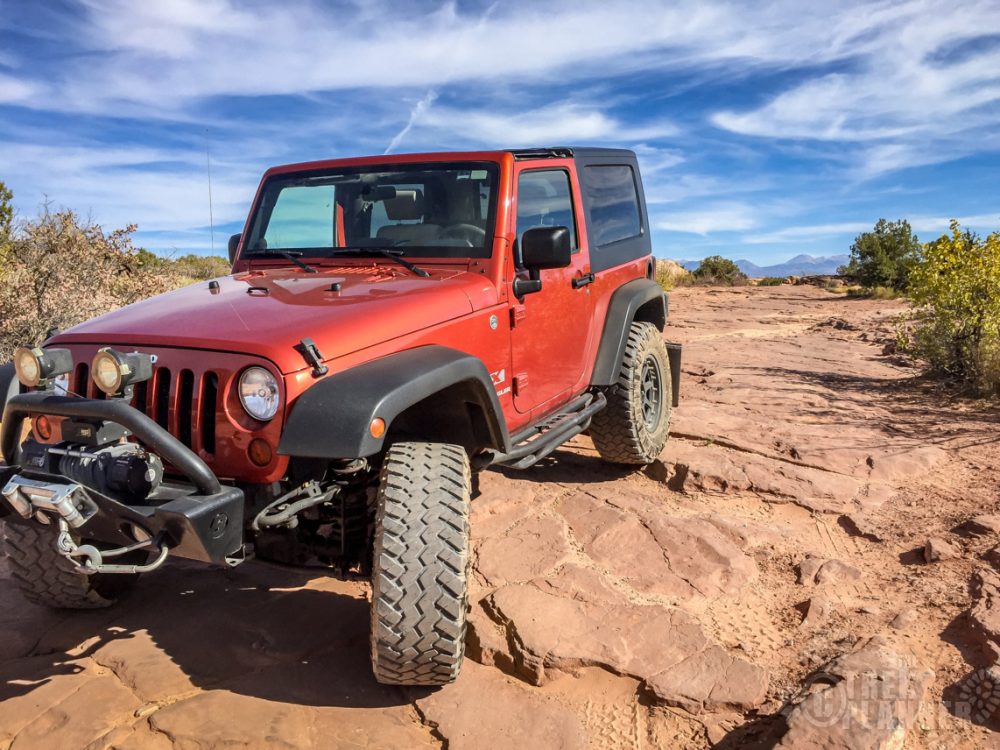 Overview
Arches National Park, Moab, Utah
Willow Springs road, dinosaur tracks
5045 ft at trail start near Balanced Rock
4427 ft at trail end near Highway 191
None. This way into the park doesn't require fees.
The trail is wide enough for trucks, Jeeps and other similar vehicles. The trail is a mix of soft sand and sandstone.
Yes. There are outhouses at the start of this trail and at the campground near Willow Springs.
Yes. At the entrance to the park
Yes. There is camping in the park in designated areas and also at Willow Springs (free).
Yes. It would be fun to have the family experience the desert while having fun off-roading.
GPS Coordinates:
Start: 38.70185, -109.56695
End: 38.69673, -109.69859
The Dinosaur Tracks are located here:

The content you are trying to access is only for Trek Planner Insiders. Signup
Trail Map
The Trail:
Arches National Park has a west entrance that isn't guarded but it requires four wheel drive and a high clearance vehicle to make it.  I remember seeing the signs to Willow Springs when I was younger and now that I have a vehicle that could traverse the sandstone road I decided to leave the national park this way.
The drive was slow going for most of it even though you are going about 7.9 miles but it was overall easy and lots of fun!  I would highly recommend driving this route in a vehicle with four wheel drive even though I didn't use it, you just never know when you would need to use it!   A high clearance vehicle is a must as you travel up and down the sandstone road.
You start off by the Balanced Rock parking lot.  There is a picnic table and even some outhouses when you get off the asphalt and go down the Willow Springs road.  The first portion is smooth until you come to a fork which leads to right to Eye of the Whale Arch or straight to to Highway 191 by way of Willow Springs.  Head straight and continue down the trail.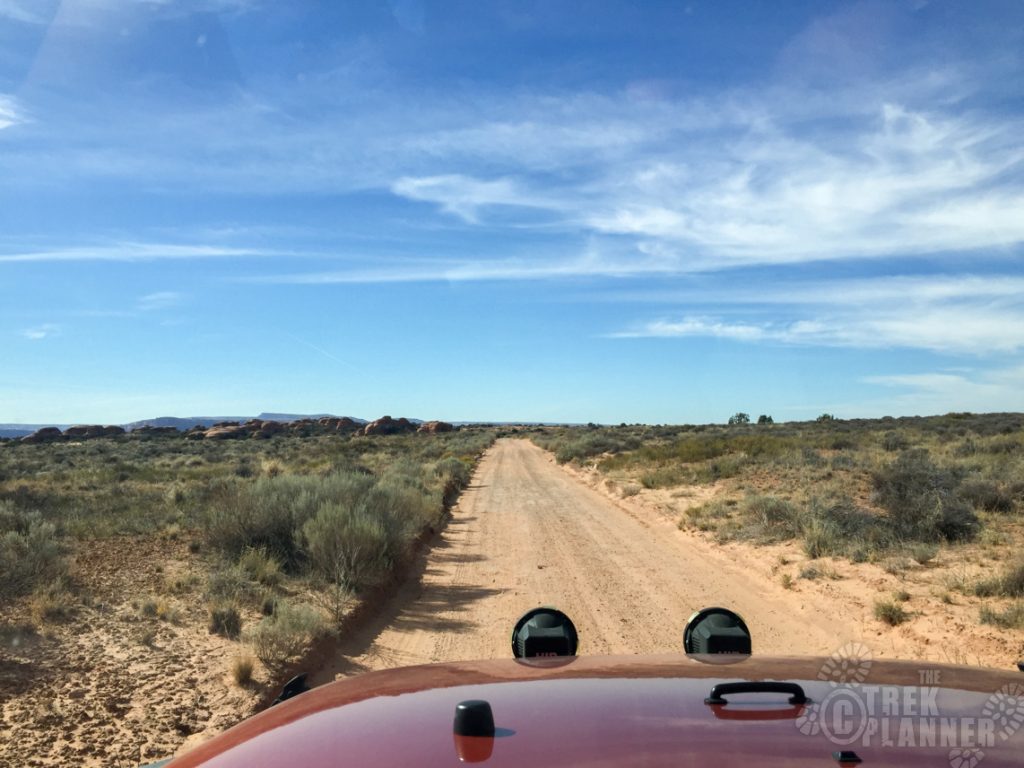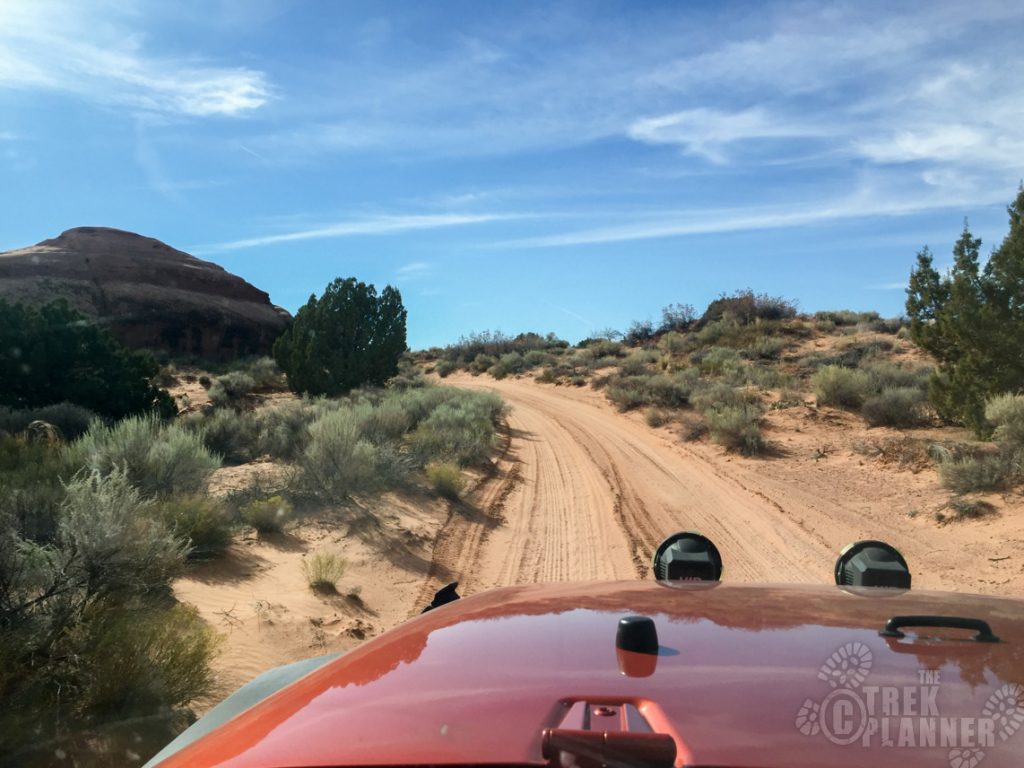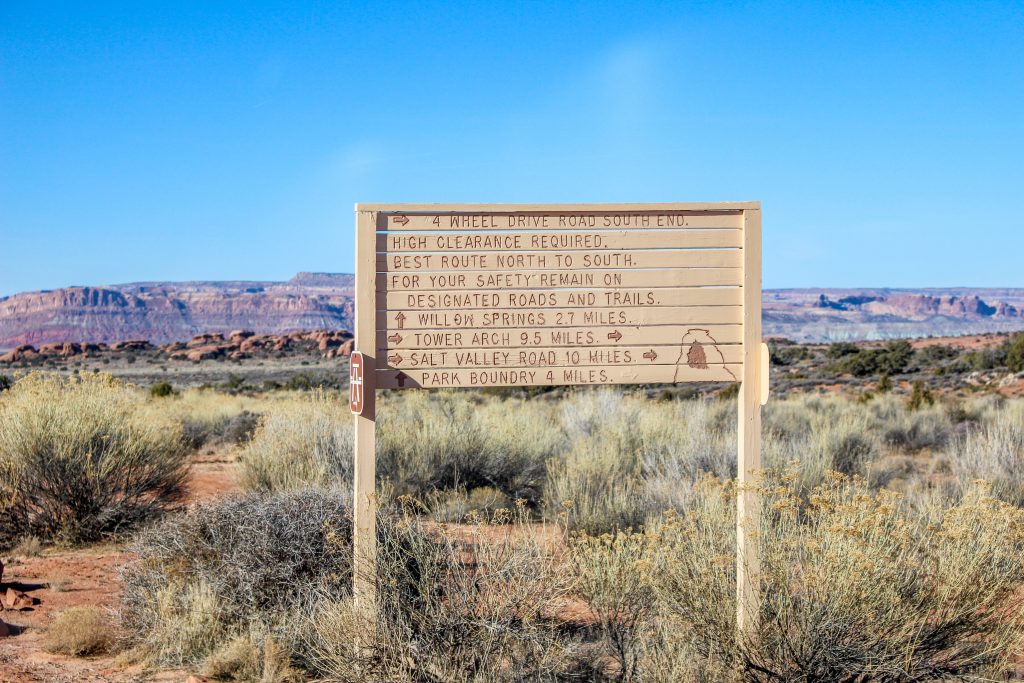 From here you will leave the soft road and begin your journey on sandstone.  Let the fun begin!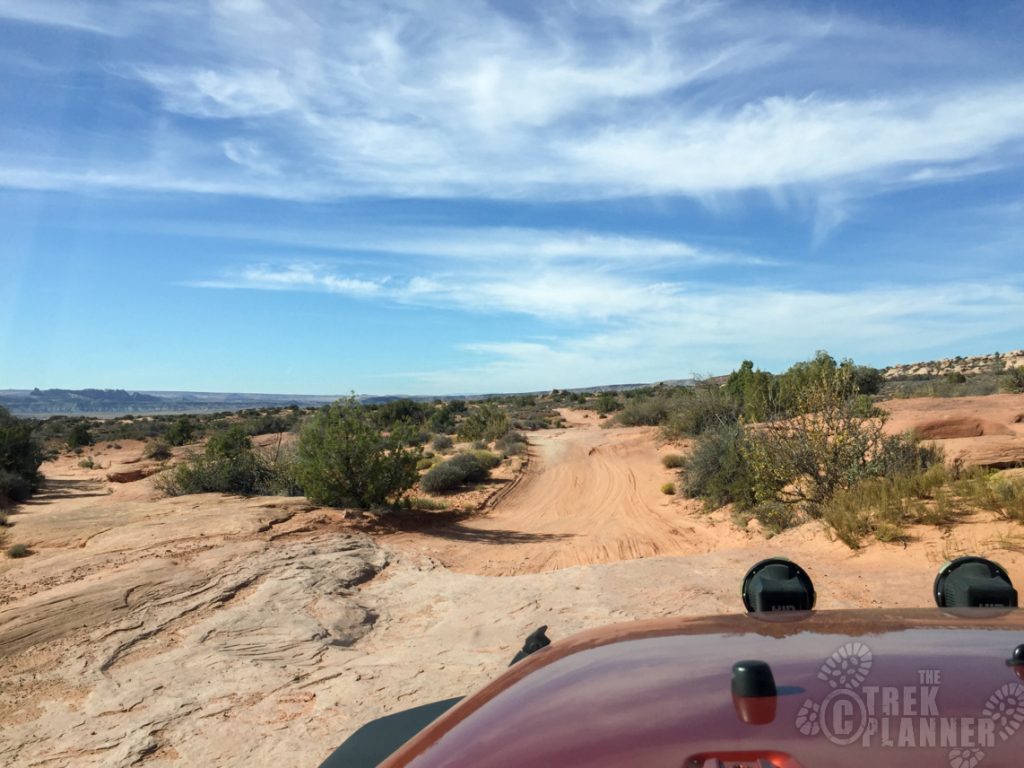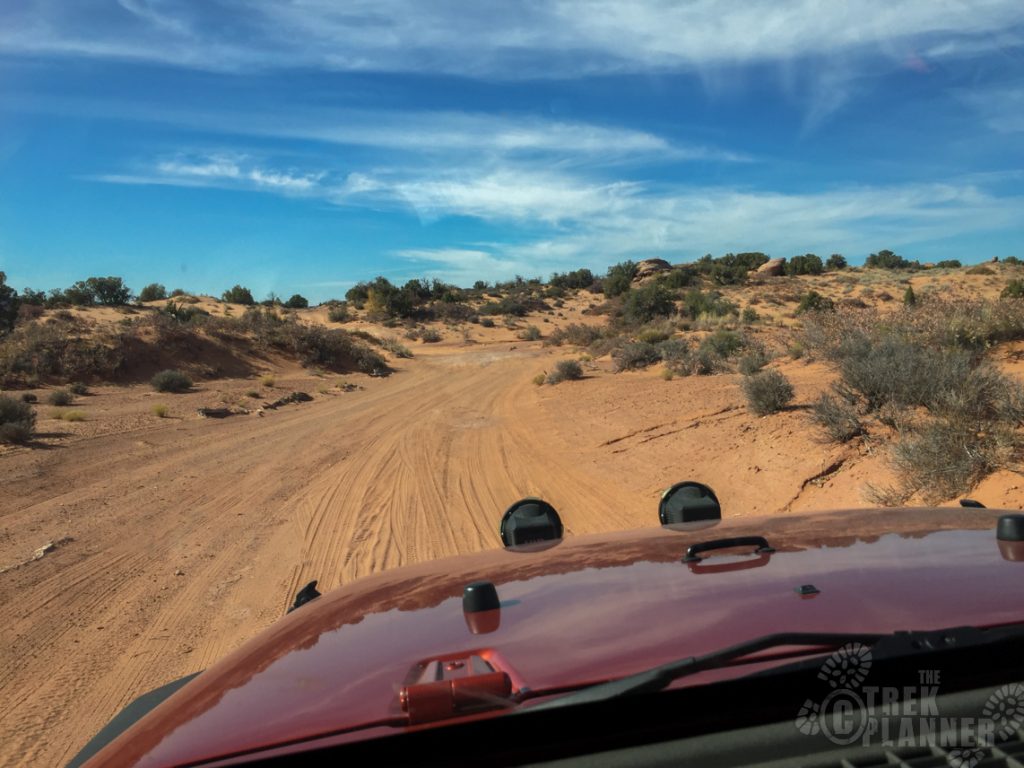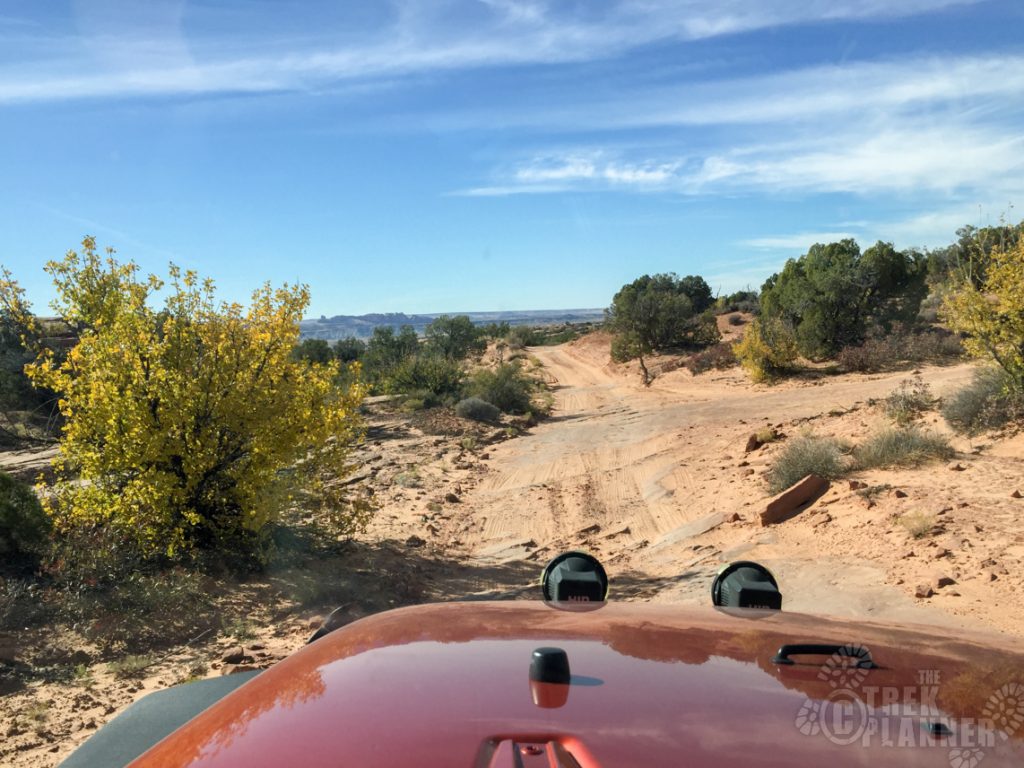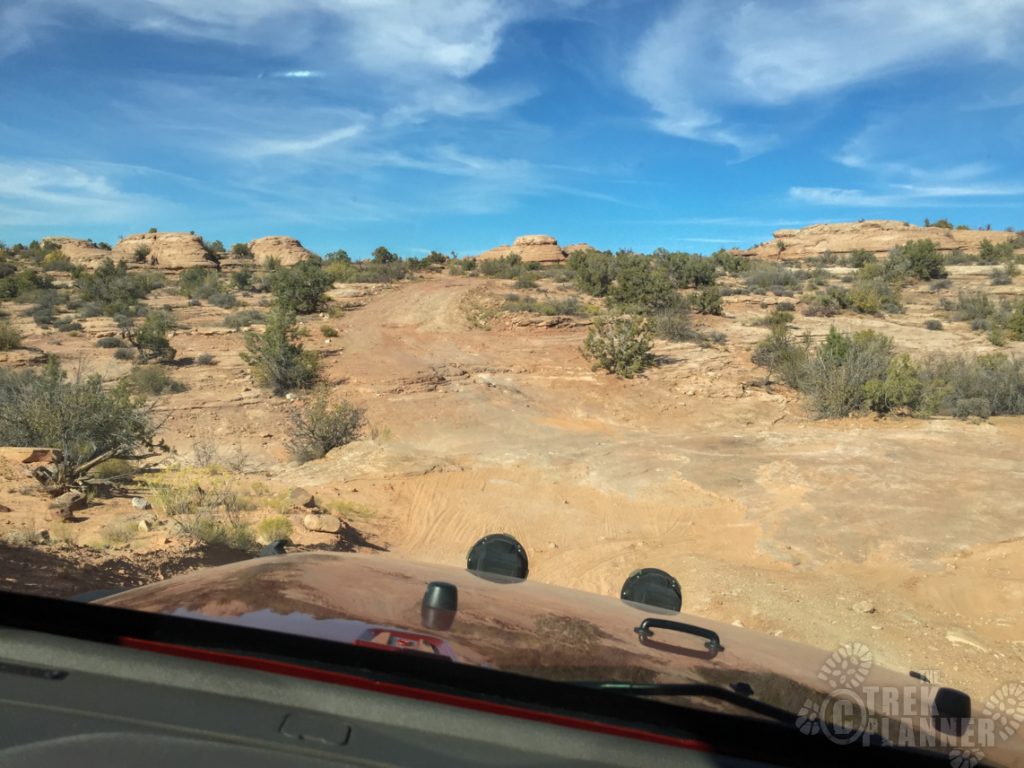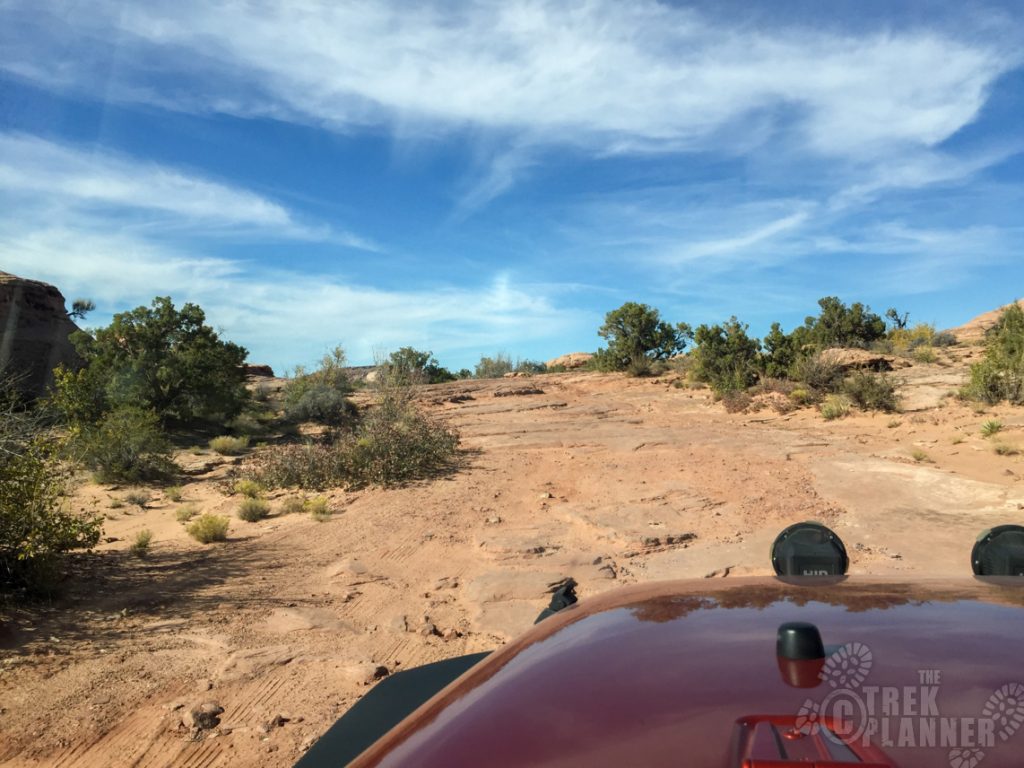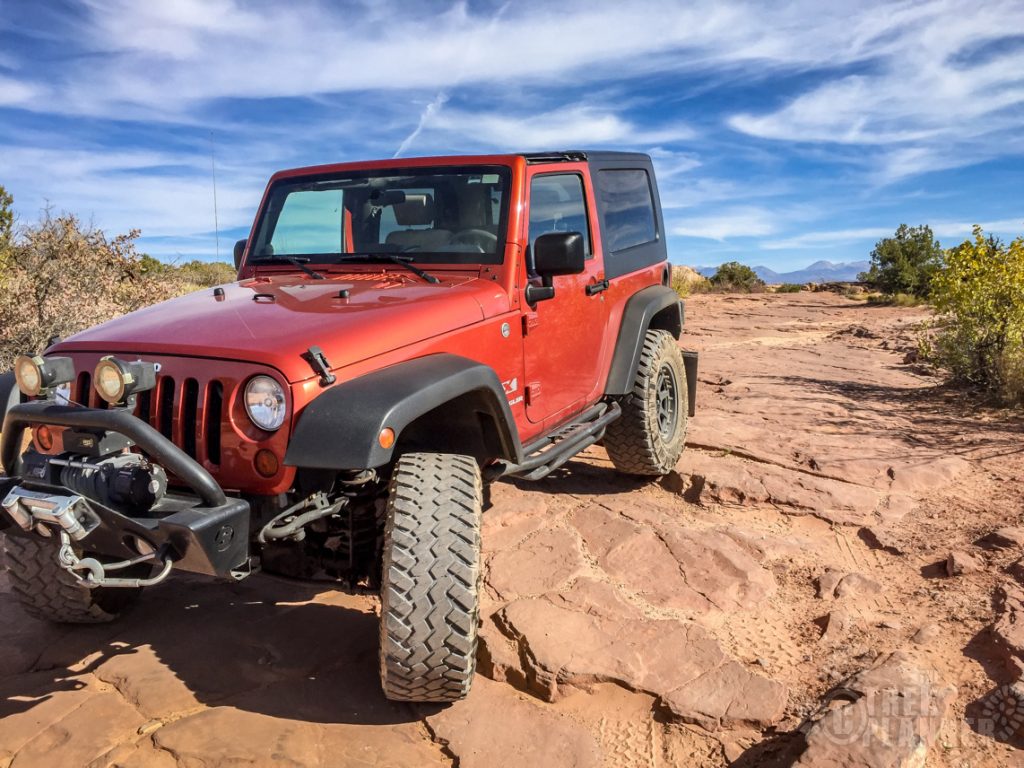 Like I mentioned above, this trail was easy to traverse.  There aren't any big tricky areas and I got out several times to admire the amazing views of the desert!   As far as wildlife is concerned, I saw a few jackrabbits, a scorpion and a hawk, so keep your eyes open!
I loved how quiet it was too.  I only saw two motorcyclists and another truck and that was it.  However, during the peak visiting months of the summer I bet there is much more traffic here.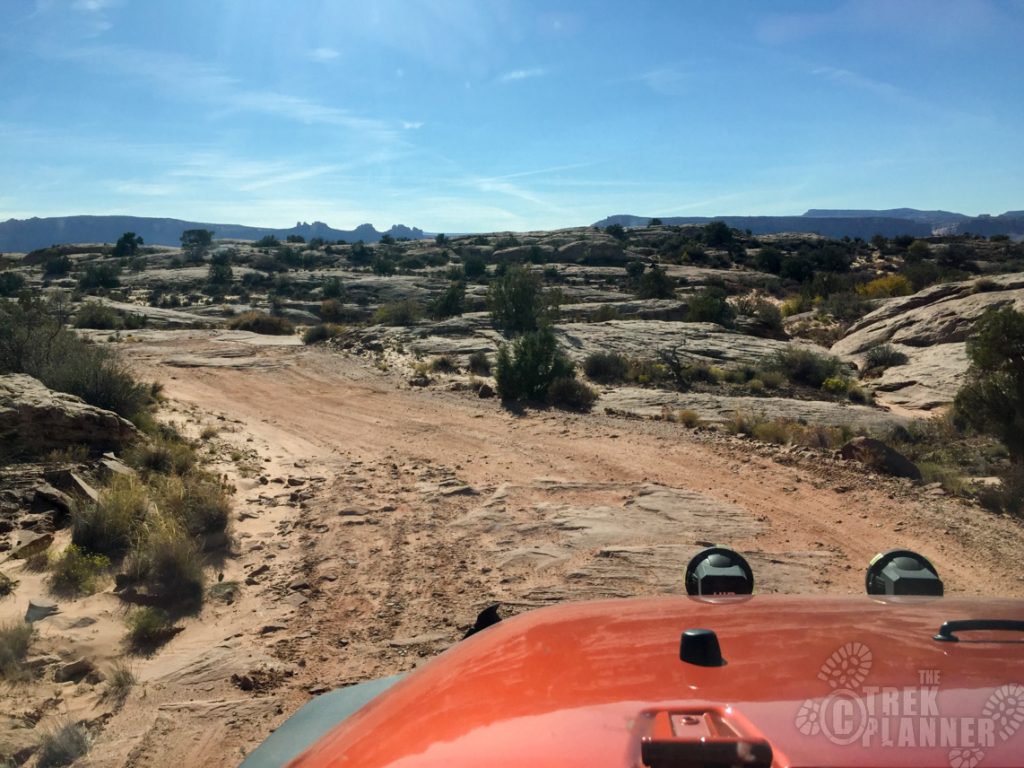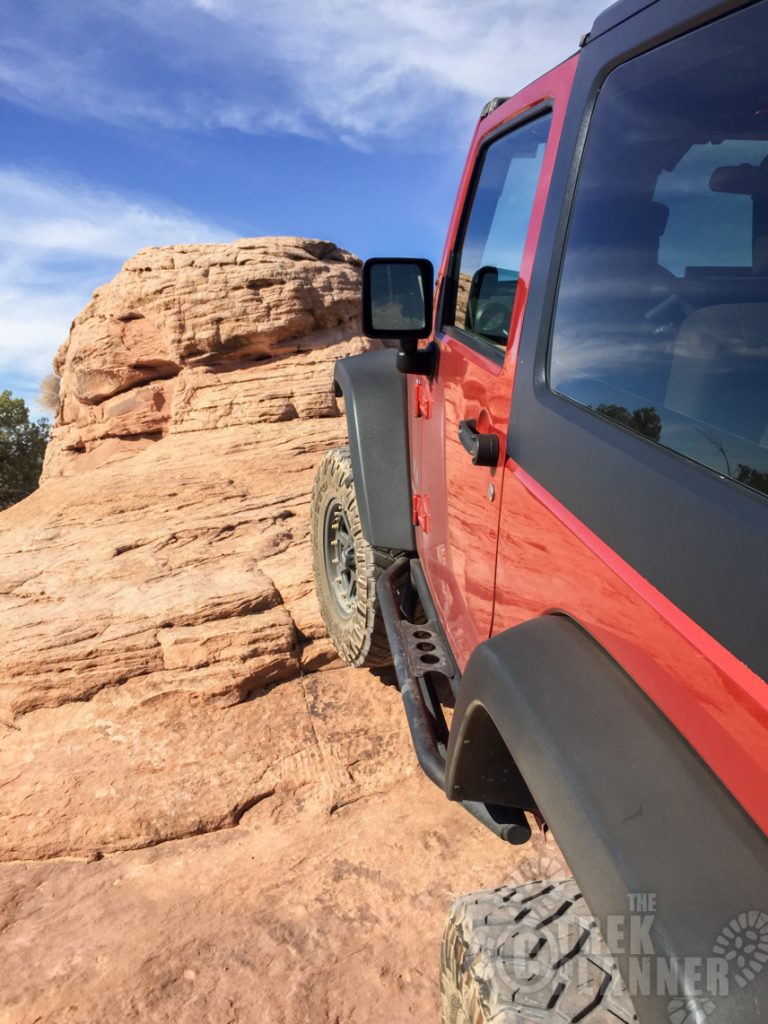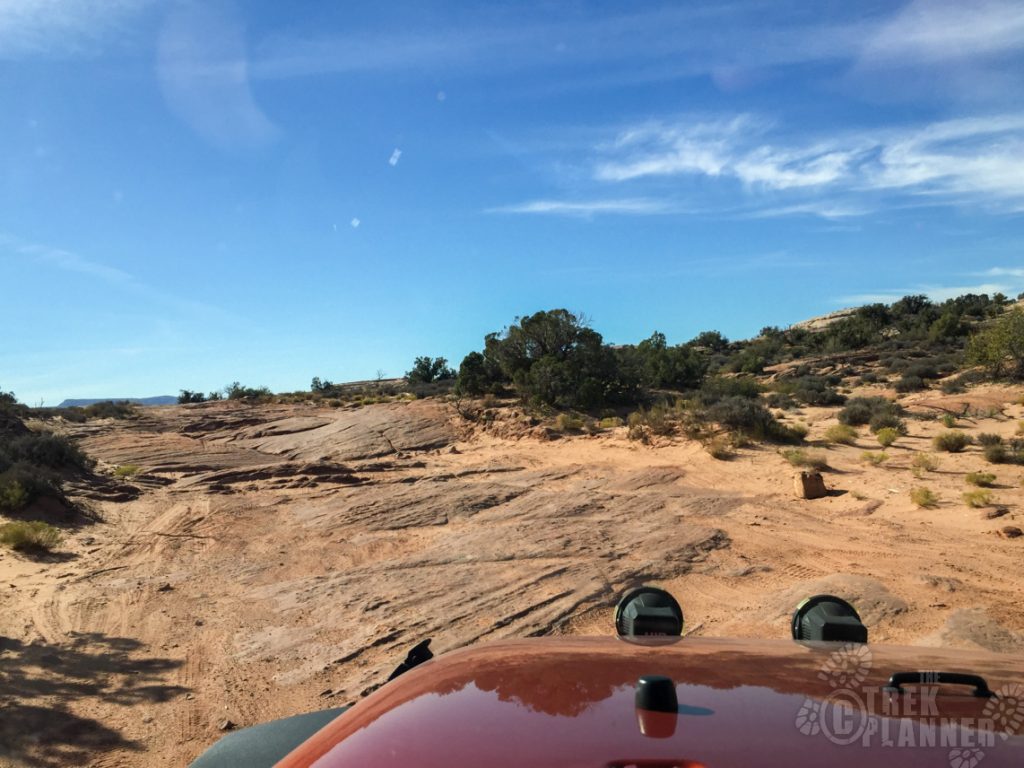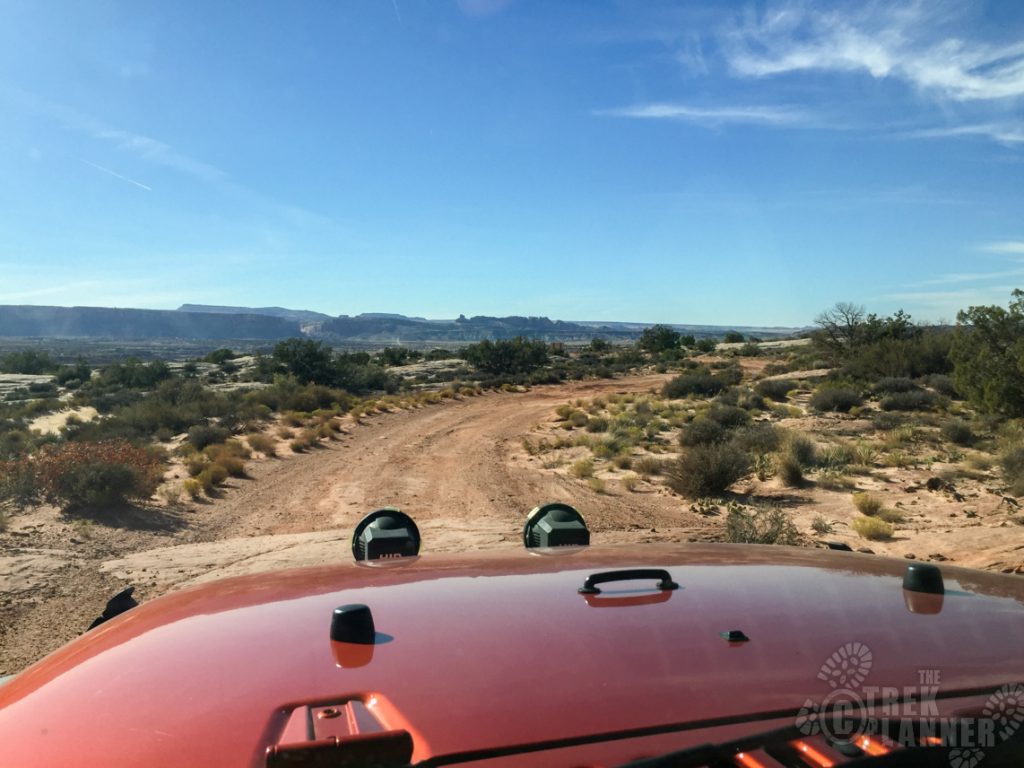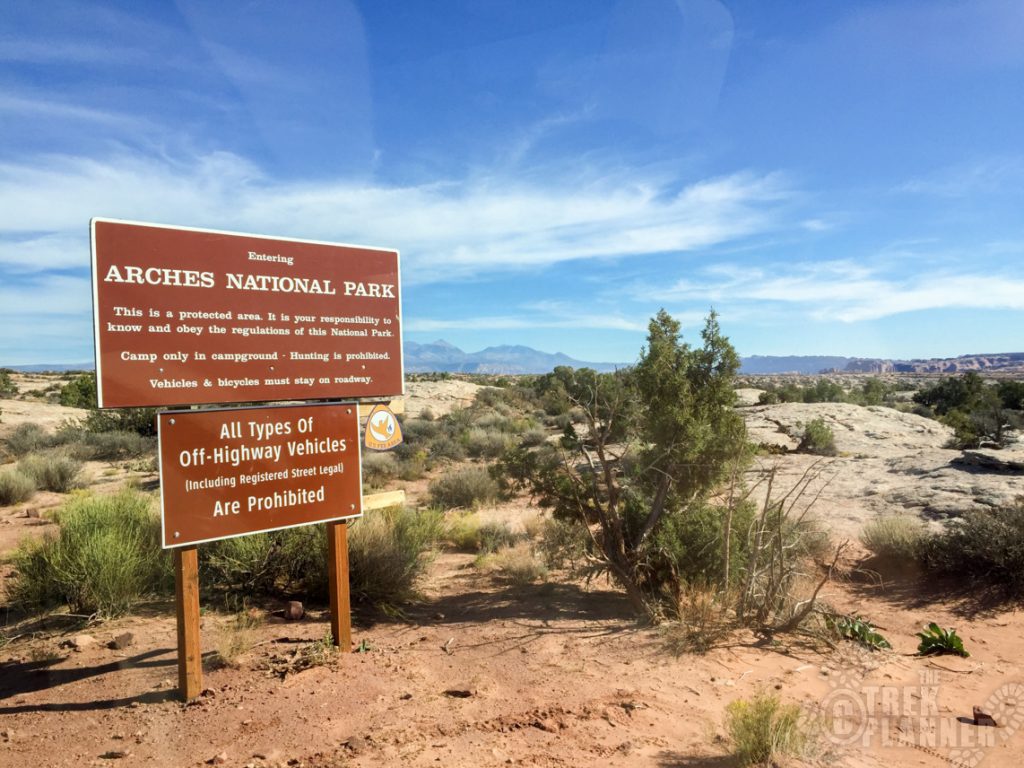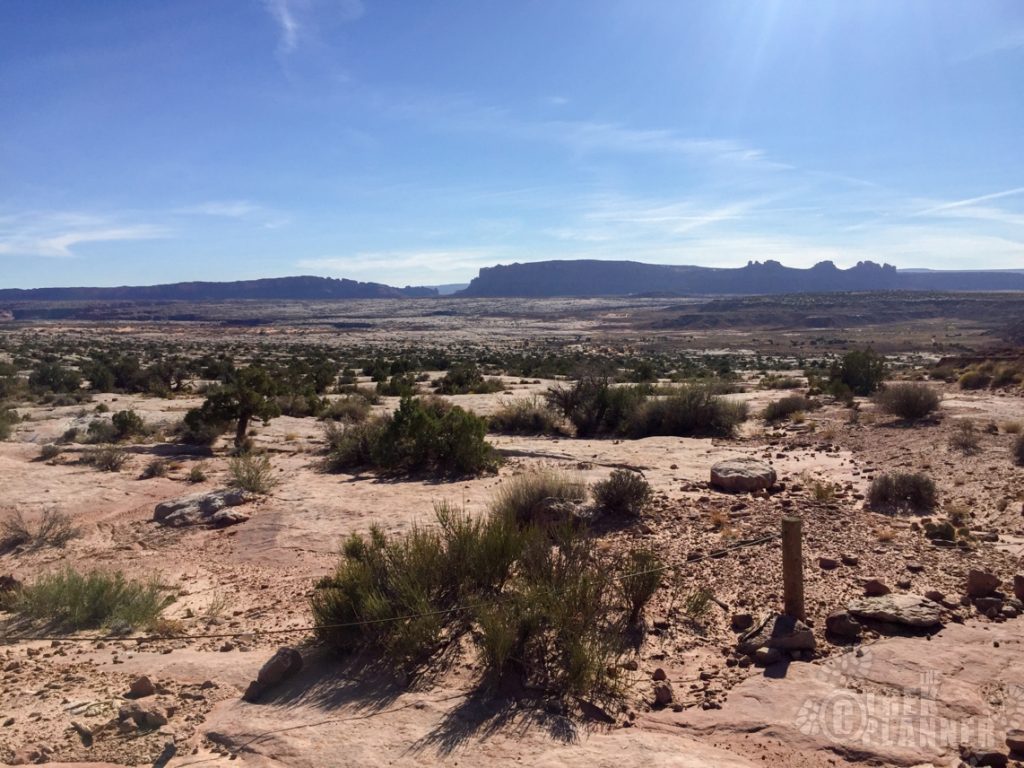 Dinosaur Tracks
The Dinosaur Tracks are located here:

The content you are trying to access is only for Trek Planner Insiders. Signup
I was surprised to turn a corner and find some dinosaur tracks on a flat sandstone clearing.  You will see a sign giving additional information about the tracks.  I thought the tracks were so cool!  I love finding unexpected things while hiking or driving somewhere!
There are maybe a dozen or so tracks in the immediate area but if you read the sign you will find out that there are thousands nearby!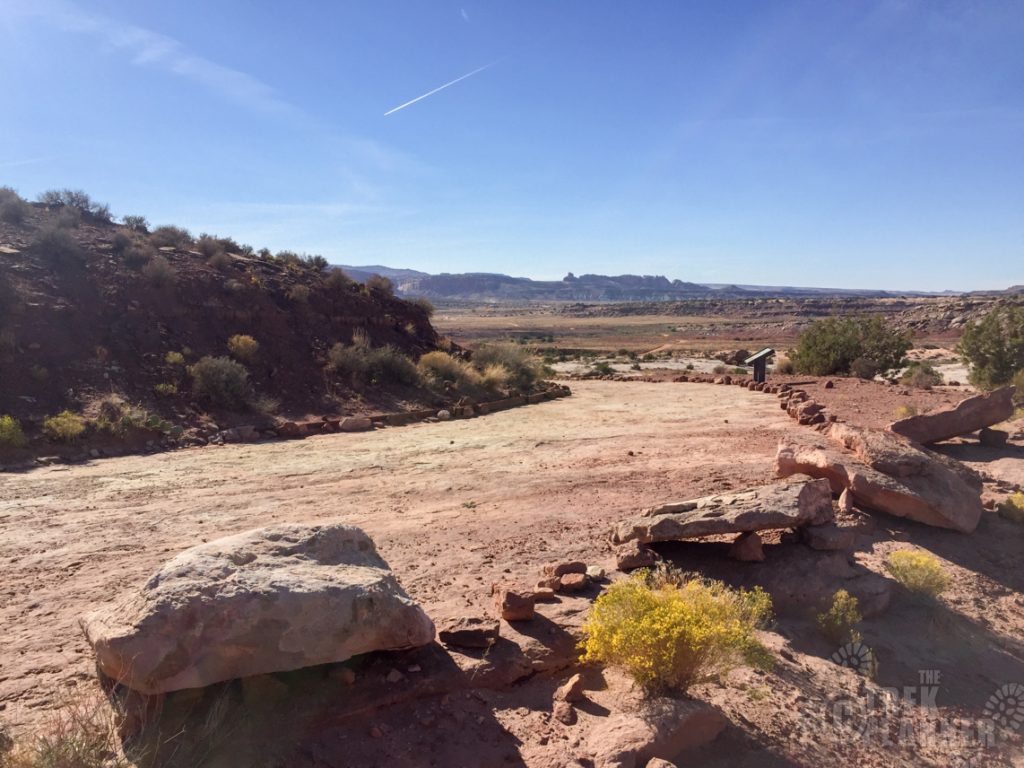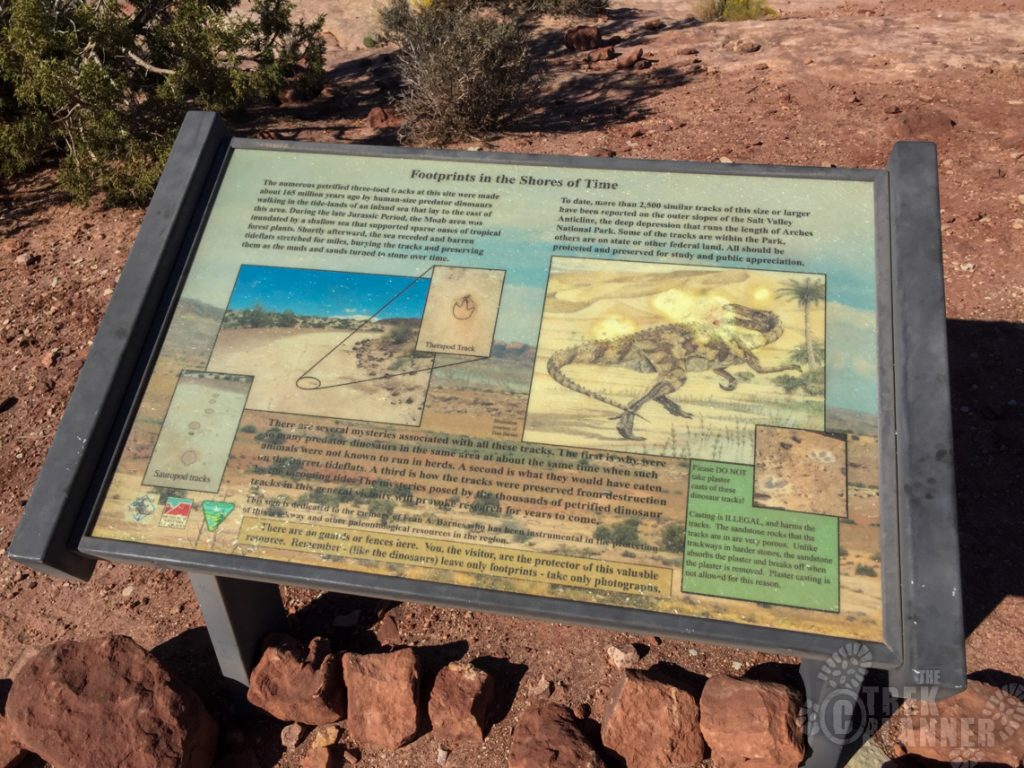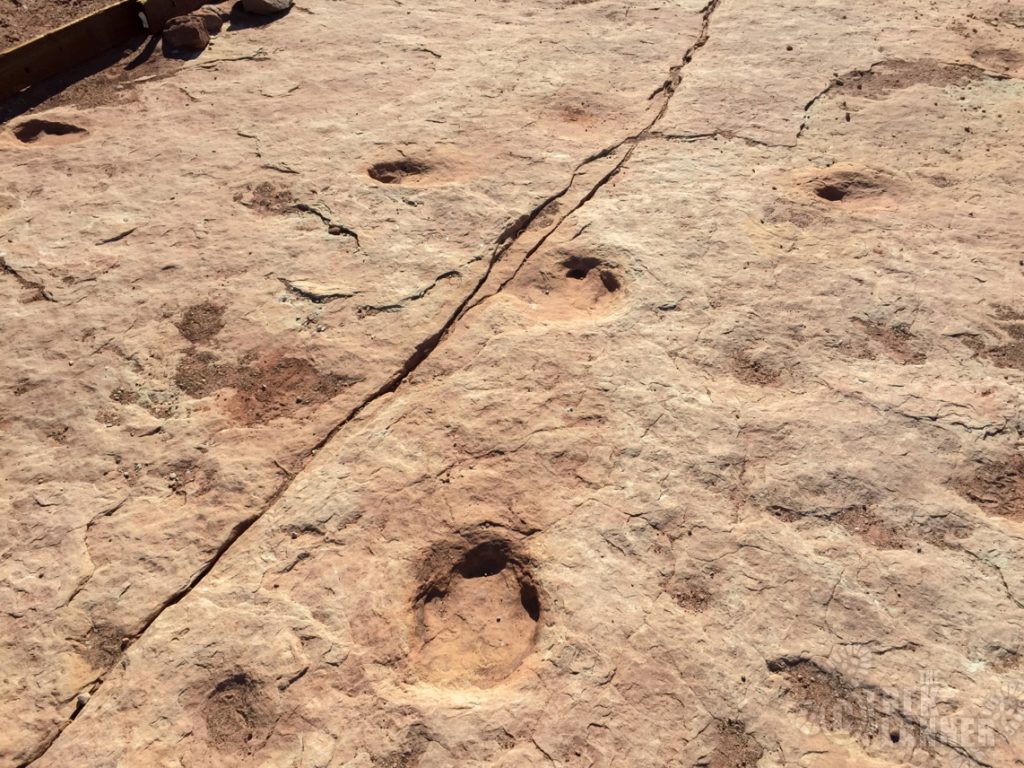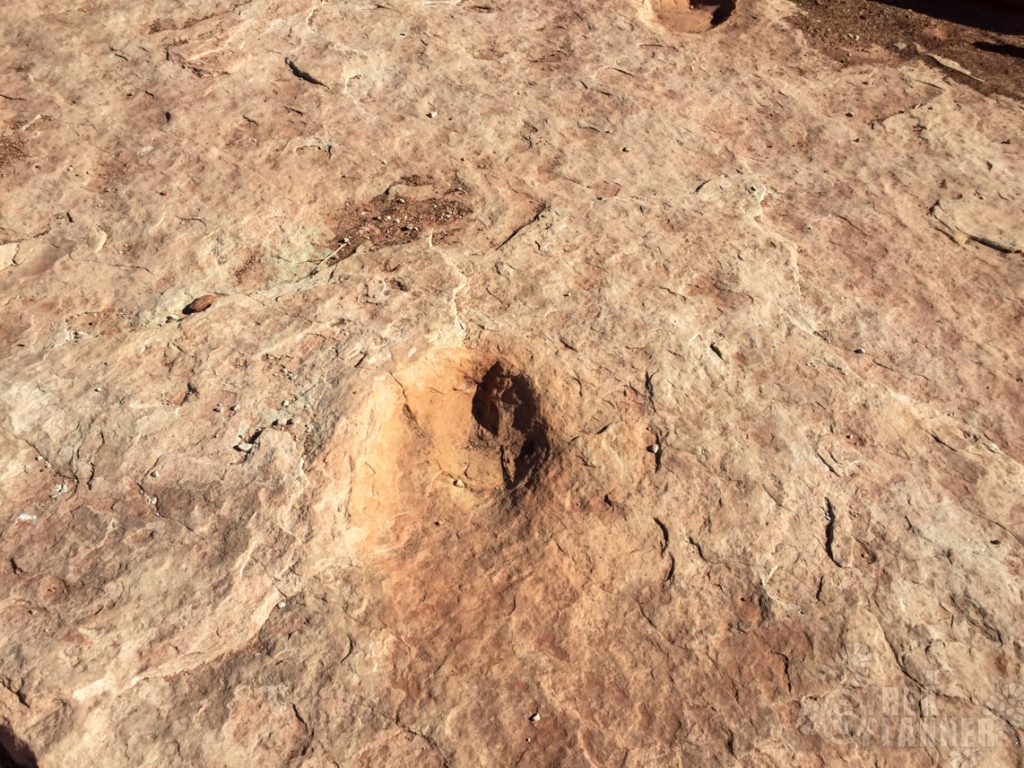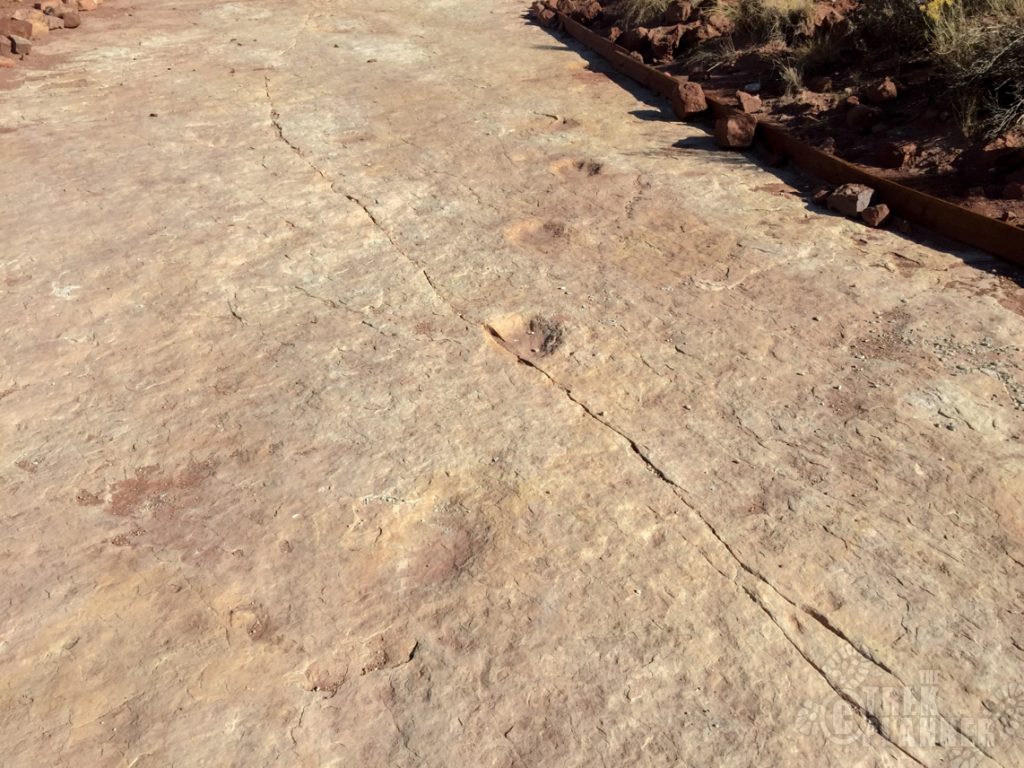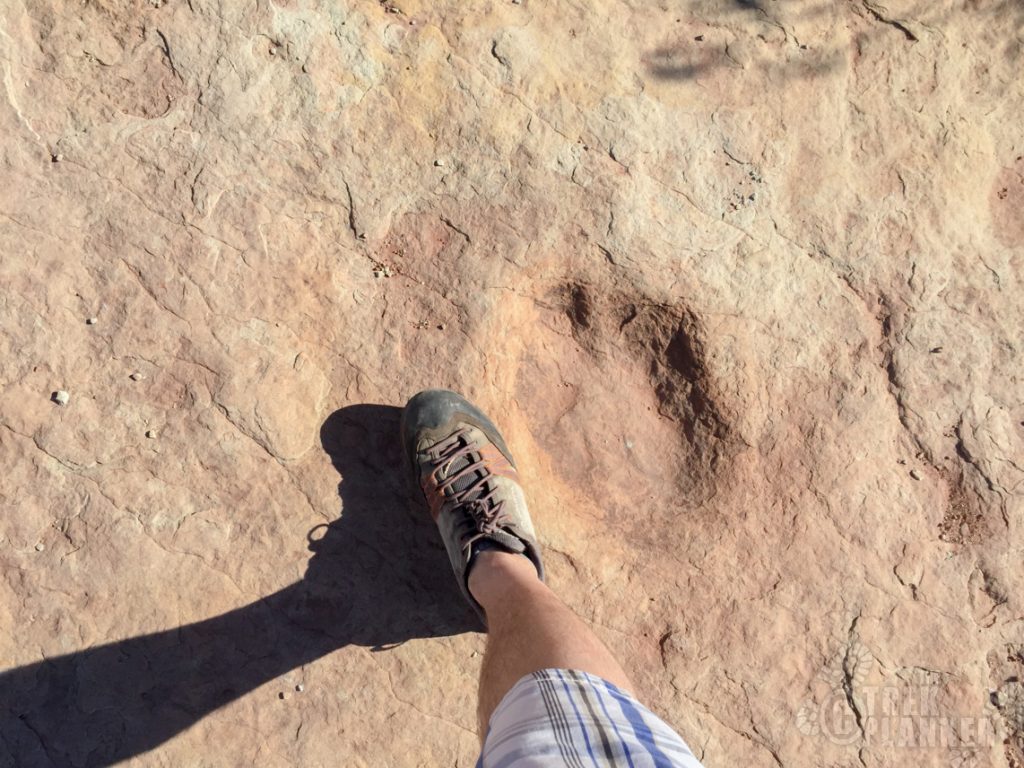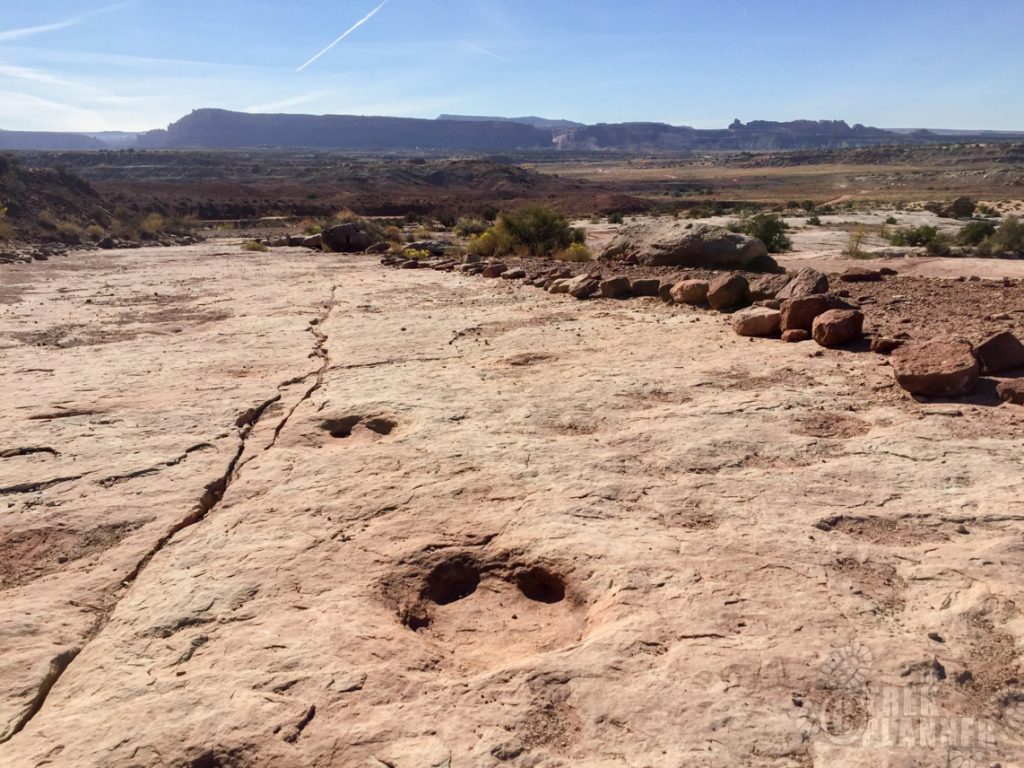 The road goes down the hill and you will begin to find more bike paths.  These would be fun to ride a bike on.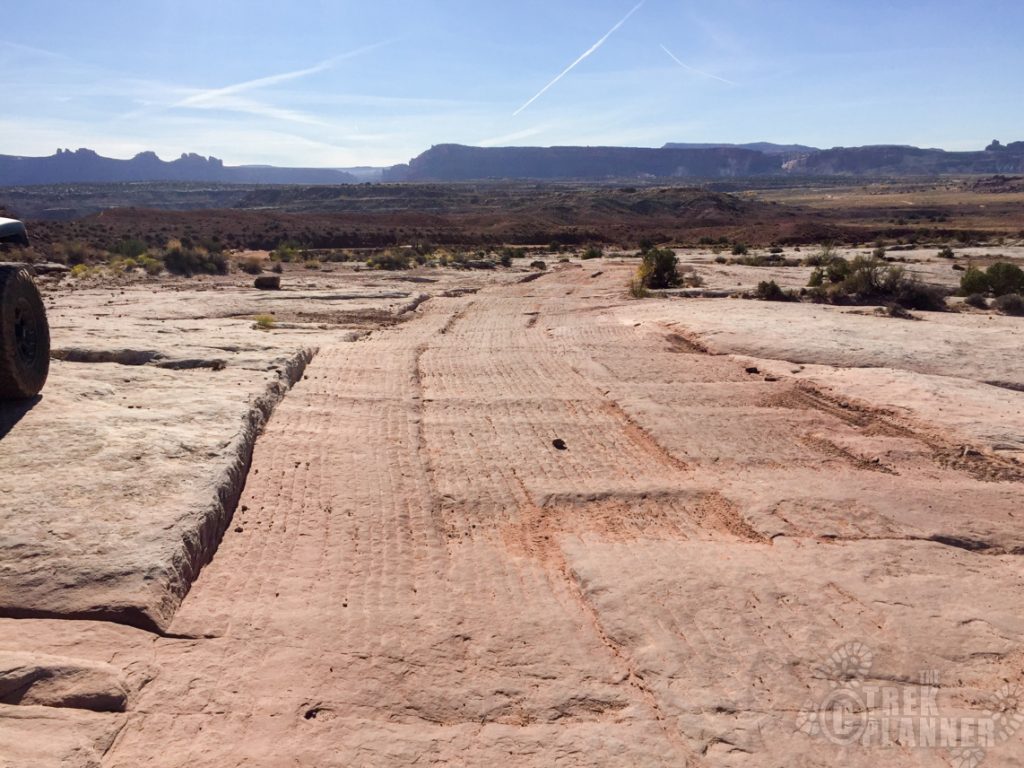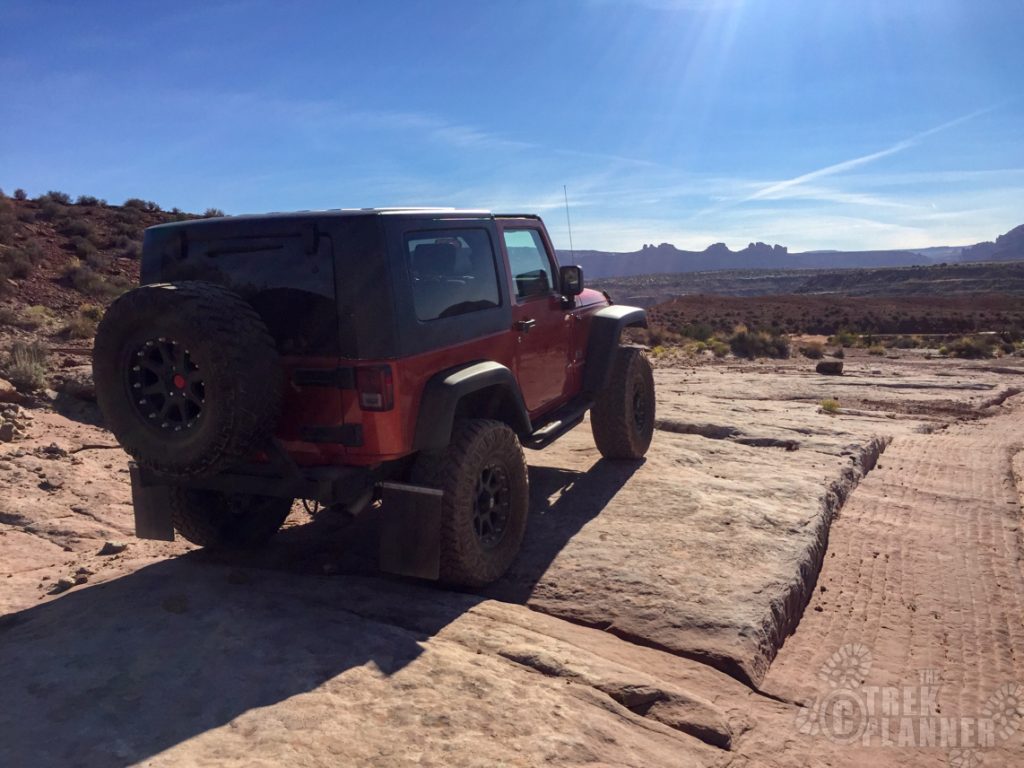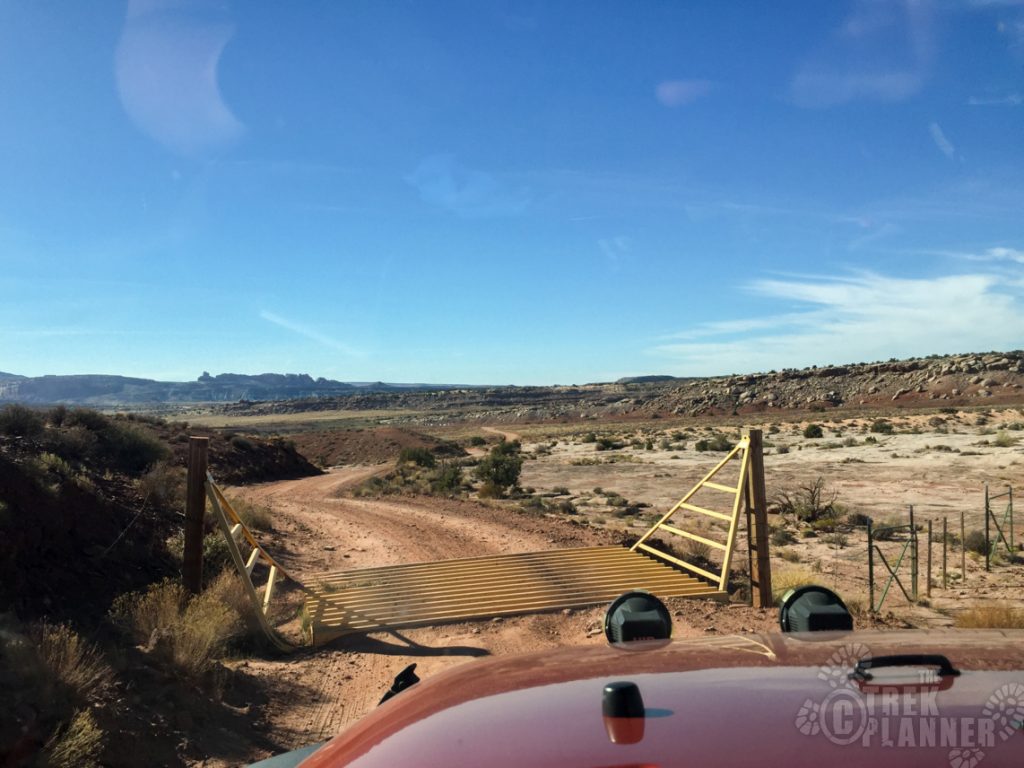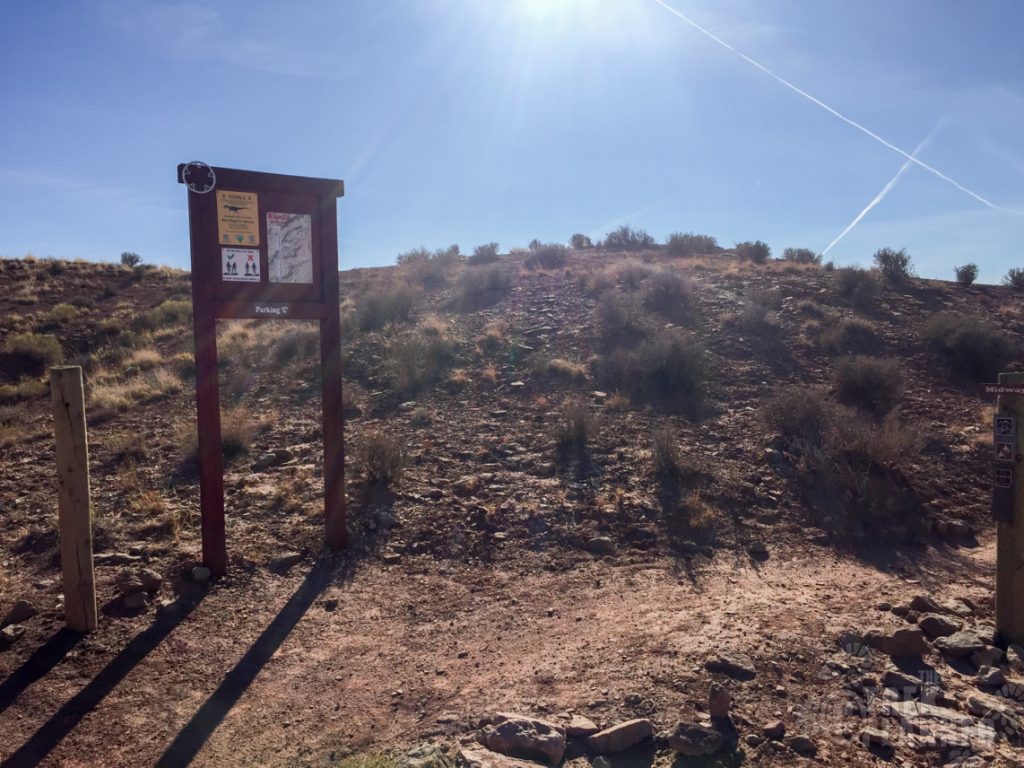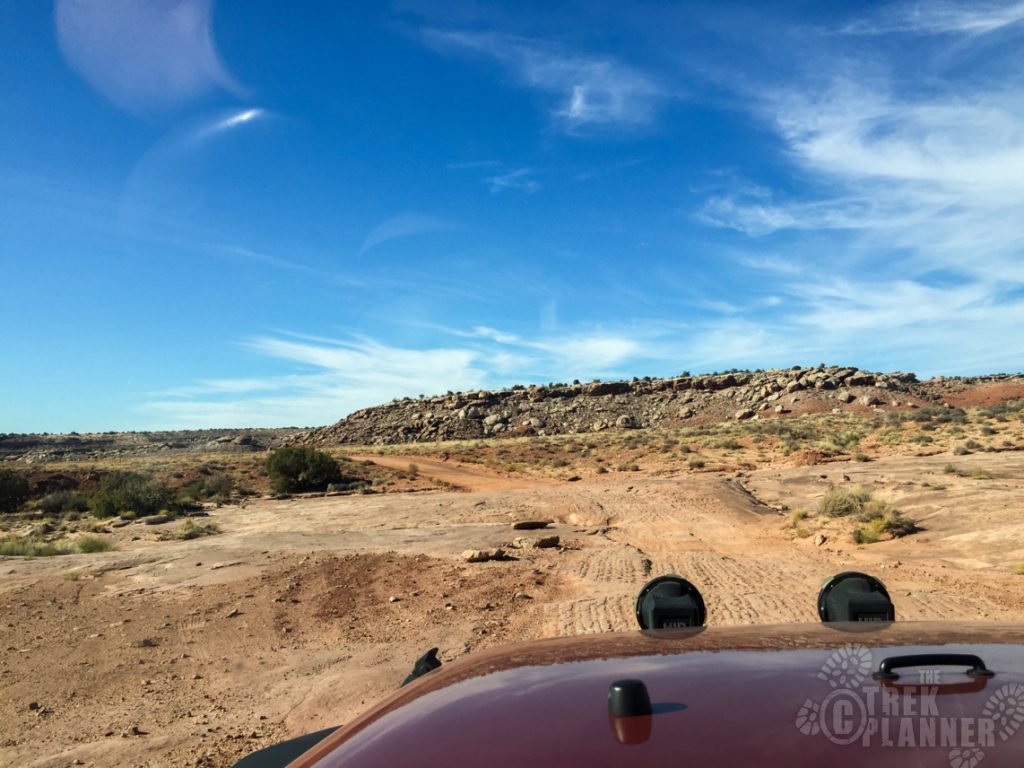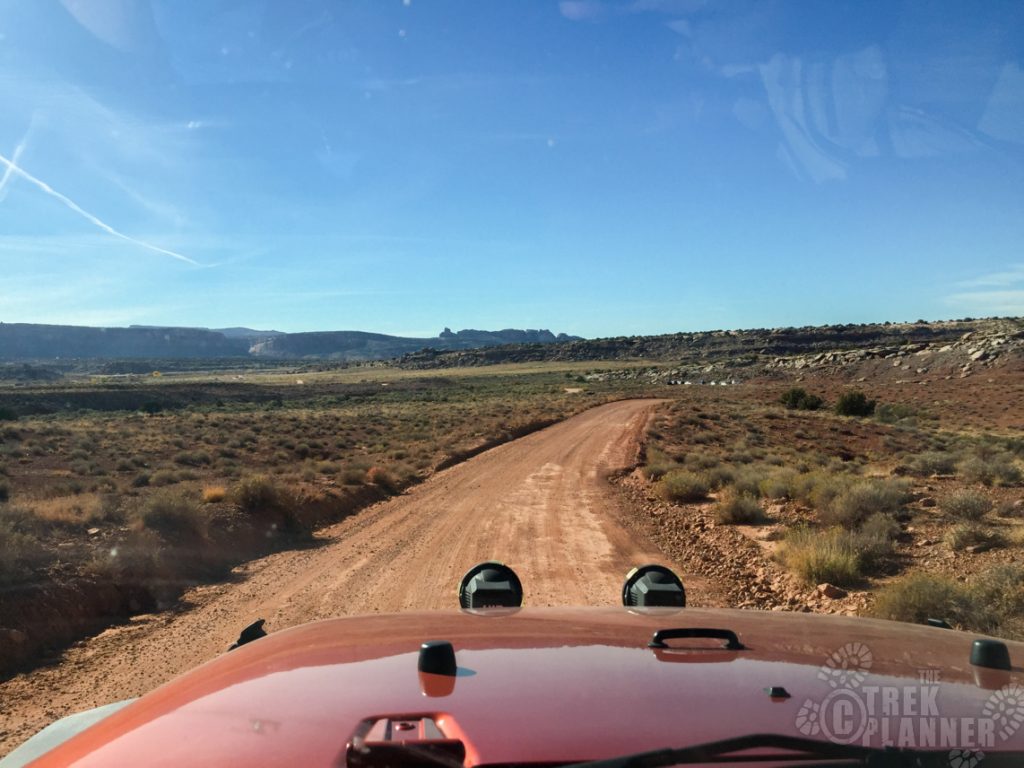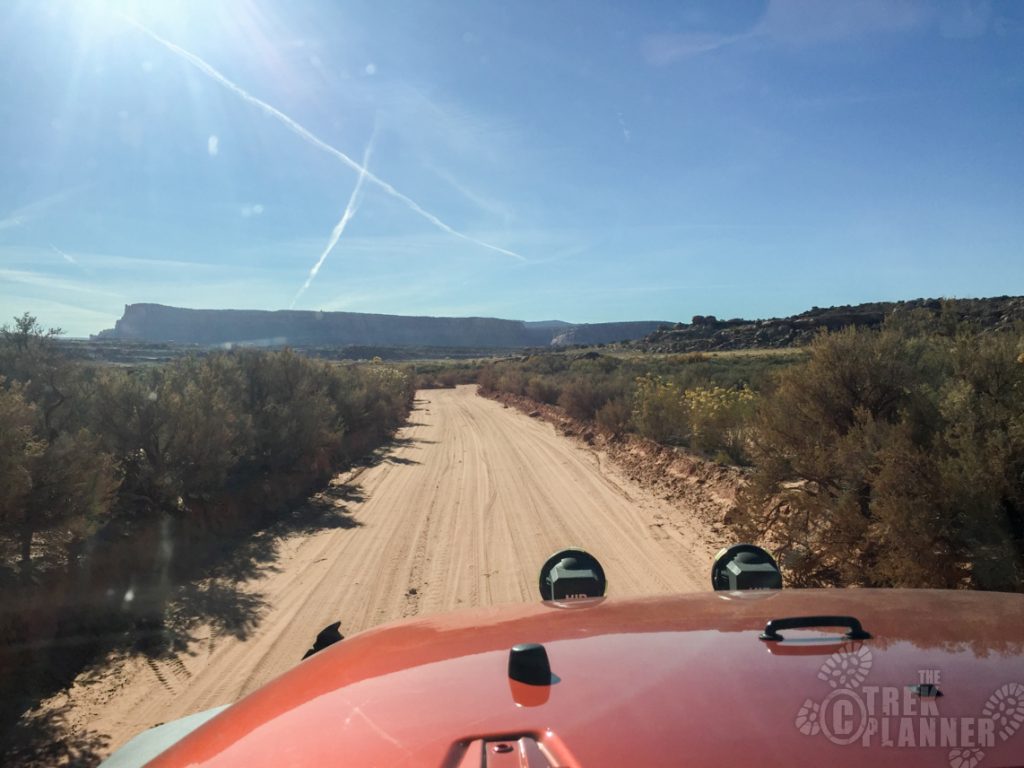 Eventually you will come to a sign which has information about the lands you were just travelling on.  This area in front of you is also a free camping location.  You are required to clean up and use the outhouses.   From here, follow the signs back out to the highway and you will have finished this fun road!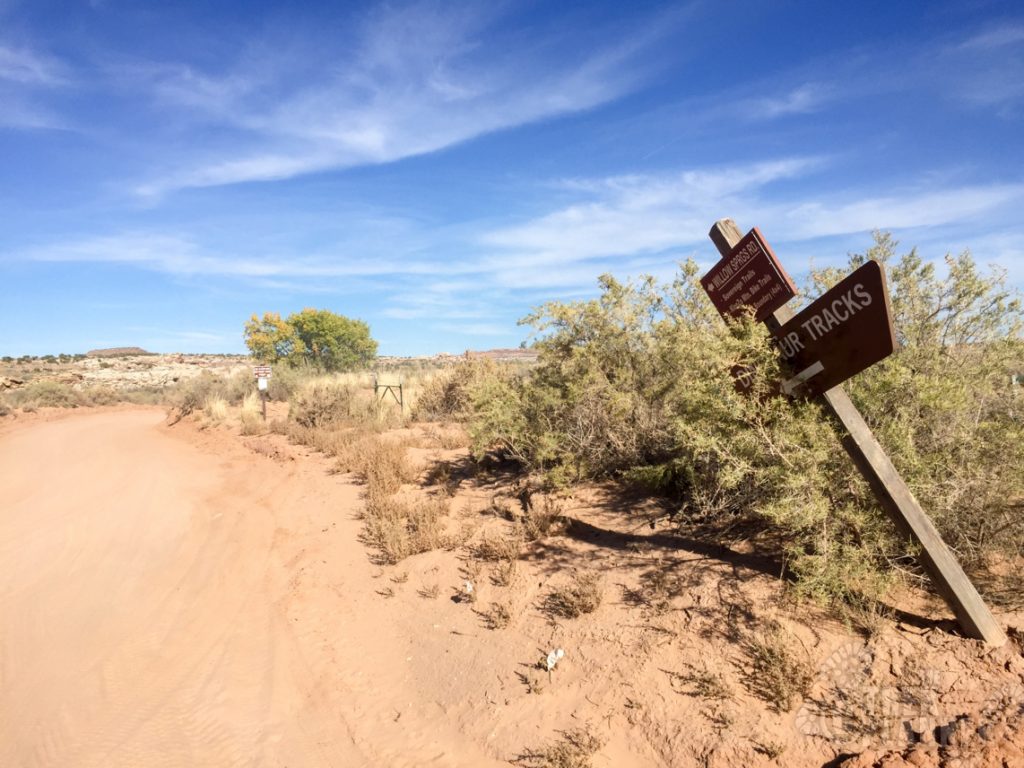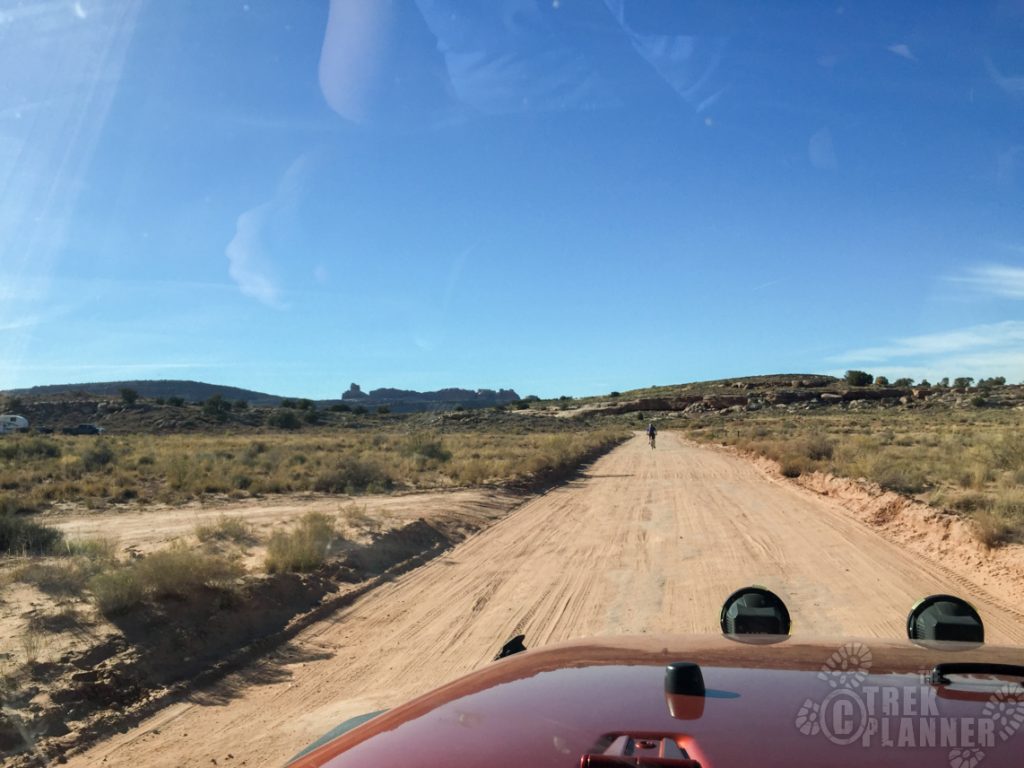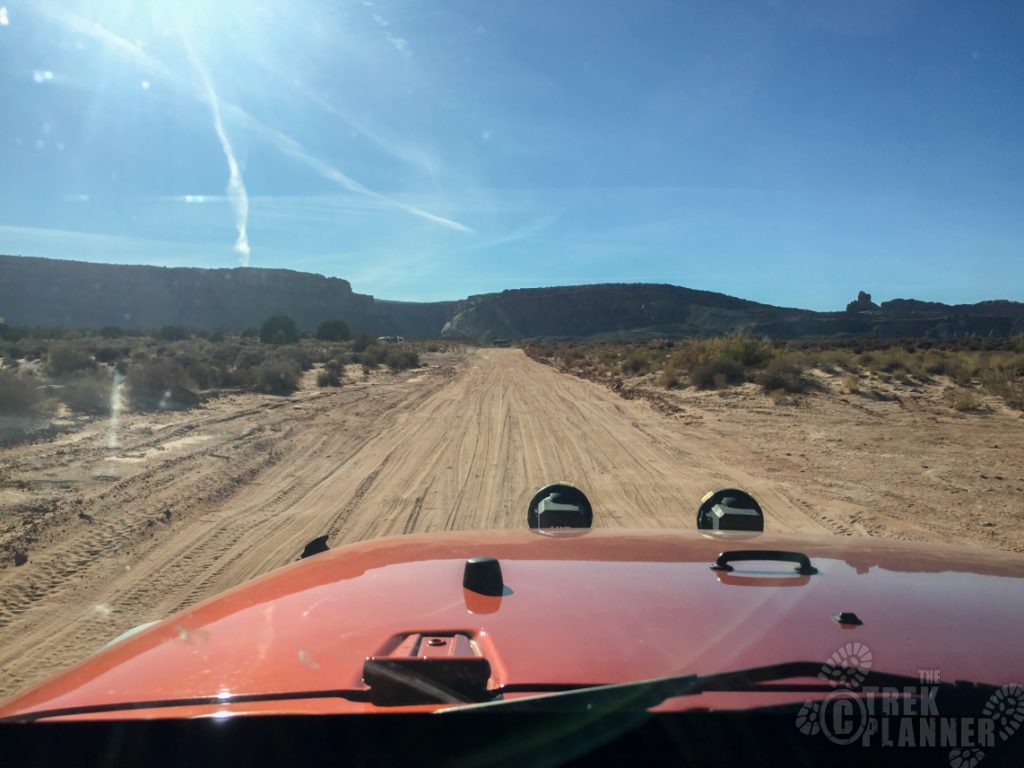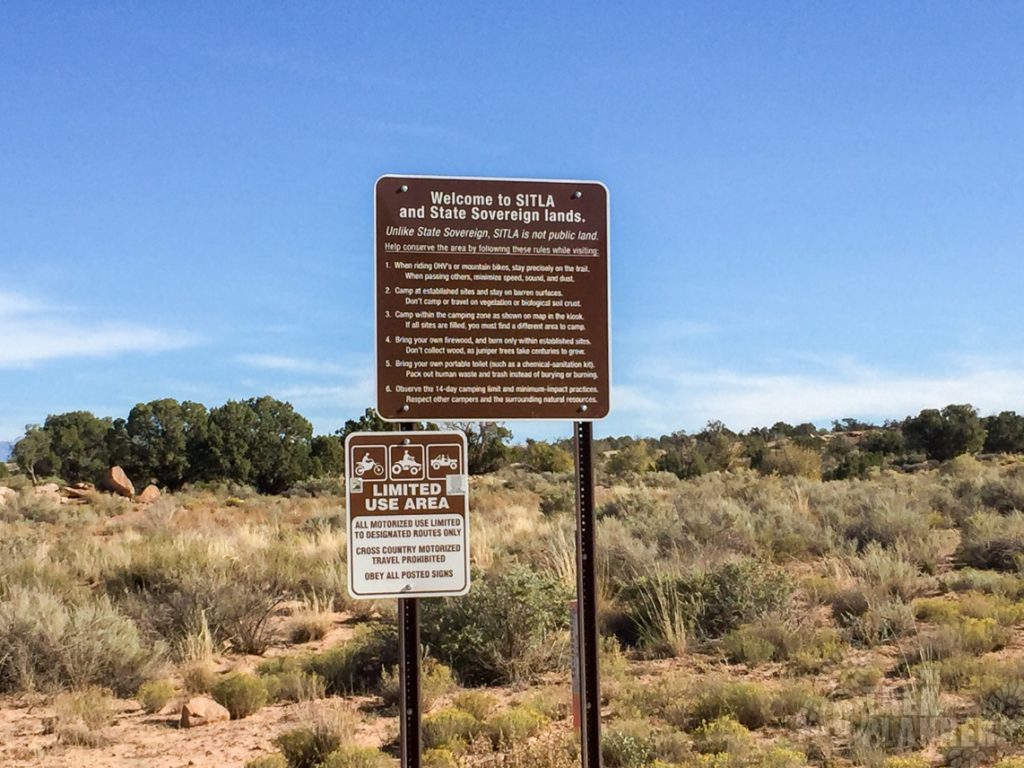 Back on Highway 191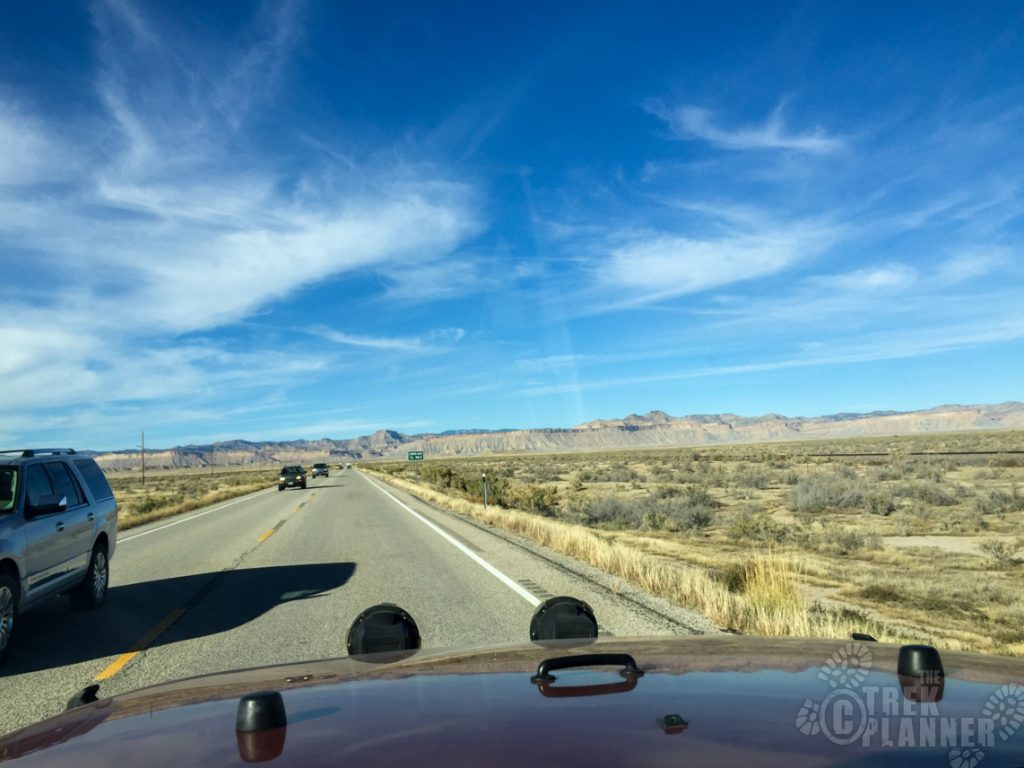 Personal Thoughts:
 This was a total blast to do and unexpected adventure!  I probably wouldn't do this road every time I visit Arches National Park but it is a fun and unique way into the park.