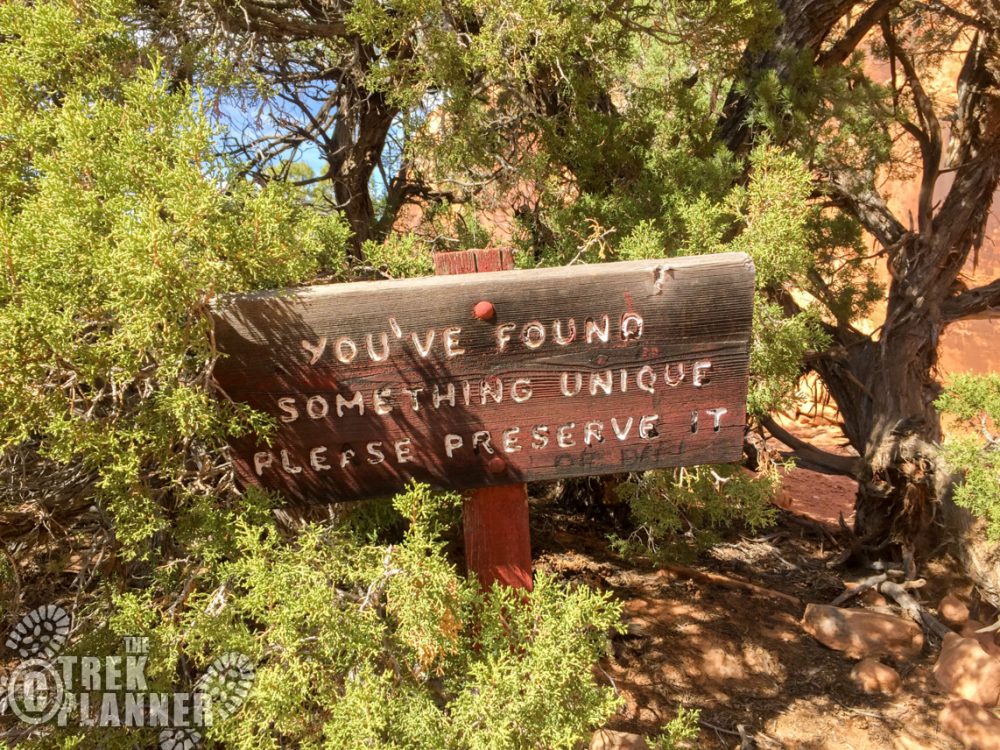 Overview
At the end of Devils Garden trail, Arches National Park, Moab, Utah
Petroglpyhs, pictographs, Dark Angel and of course, all the arches in the Devils Garden trail
About 2.6 miles to the petroglyphs from the trailhead
There are entrance fees to get inside Arches National Park
Bring 2-3 liters of water especially in hotter months
Maintained dirt trail until Dark Angel. You will need to go off trail a little ways to discover the rock art
Yes. At the entrance to the park
Yes. Only in designated areas at the nearby Devils Garden Campground
Bring meals and snacks as needed
Yes. Children would love the Devils Garden trail and then finding the rock art. It would be a hard hike for younger kids.
GPS Coordinates:
The content you are trying to access is only for Trek Planner Insiders. Signup
Trail Map
You will need to hike to the end of Devils Garden before you come to the petroglpyhs.  Please see our trek on Devils Garden.
The content you are trying to access is only for Trek Planner Insiders. Signup
Driving Directions
The Trail:

I have been trying to find these for the last few visits to Arches National Park and I finally found them.  The petroglpyhs are near the giant monolith known as Dark Angel at the end of the Devil's Garden trail.  They aren't the easiest to find and there is a reason the park wants to keep them hidden – some people love to deface and vandalize rock art for some reason.
For the full guide on how to get to Dark Angel, please visit our Devils Garden trek.
There isn't a set trail to the petroglpyhs from Dark Angel so you will need to hike off trail a little bit.  I had no idea where I was going except I had a few tips from my brother.  After I had gotten to Dark Angel I went a different direction than from my previous visits and found them on a flat sandstone wall.
If you are lucky and find the petroglyphs, you may find this interesting sign below.  Many hikers don't realize there is rock art out here – I sure didn't!  I remember many years ago getting back from an Arches trip and telling my brother that I had hiked Devils Garden.  He asked if I hiked out to the petroglpyhs and I said I didn't know there were any.  So this of course made me even more interested in trying to find them!
The petroglyphs were created by the Archaic, Fremont, and Anasazi cultures some 700 to 6,000 years ago!  Isn't that crazy to think about.  Ancient peoples carved and pecked at the rock here, leaving their delicate record, and many petroglpyhs have lasted all this time for thousands of years.  It makes me wonder how many things you or I have made that will last thousands of years?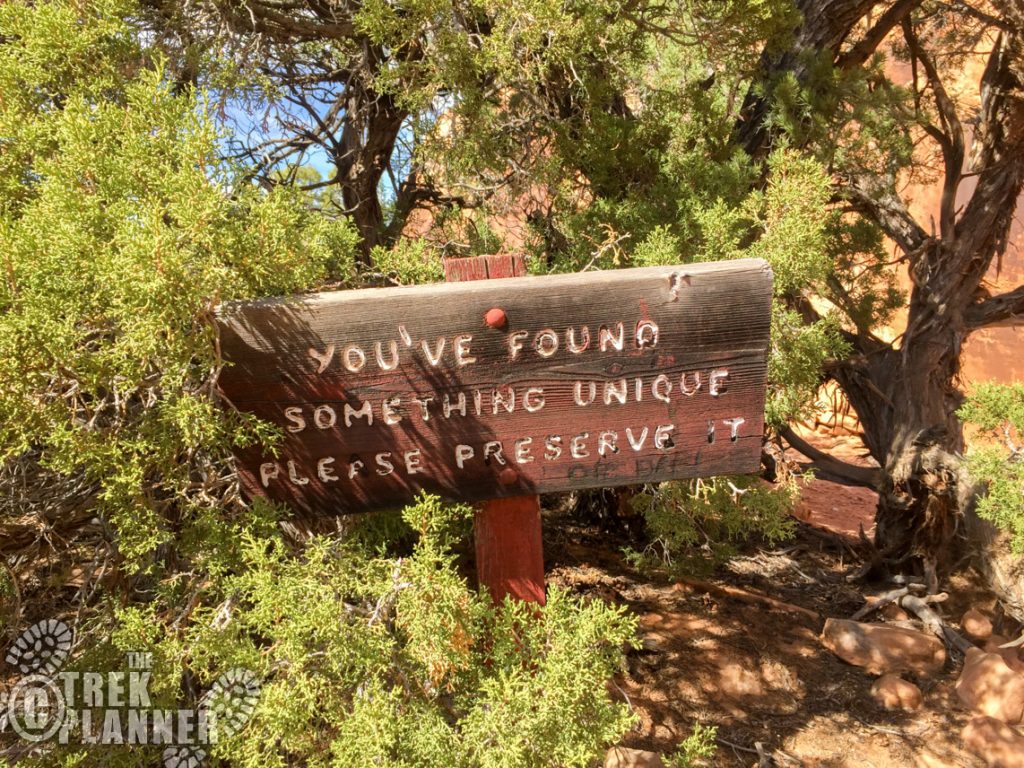 There are hundreds of petroglyphs and even some pictographs.  You can find all of them spread out of a distance of about a hundred yards.  There are petroglpyhs of what I think are sheep, mule deer, coyotes or wolves, humans, spiritual figures, hunting scenes, spirals, lines, and more.  I'll just post the rest of the pictures below so you can get a good idea of what is out there.
Petroglyphs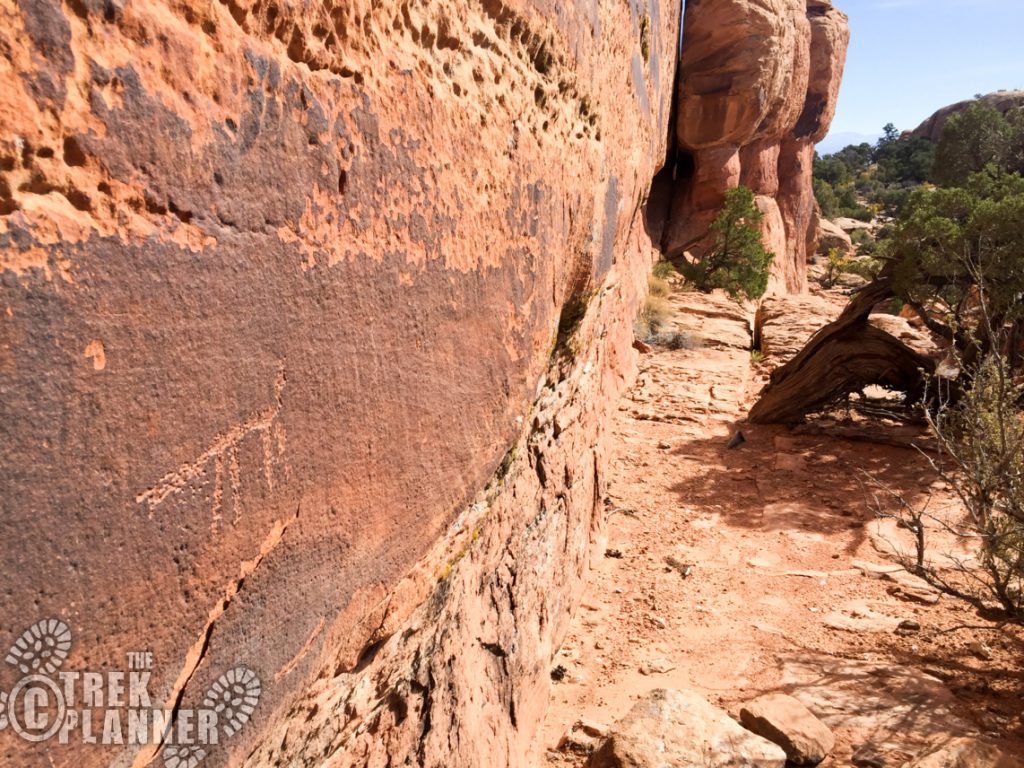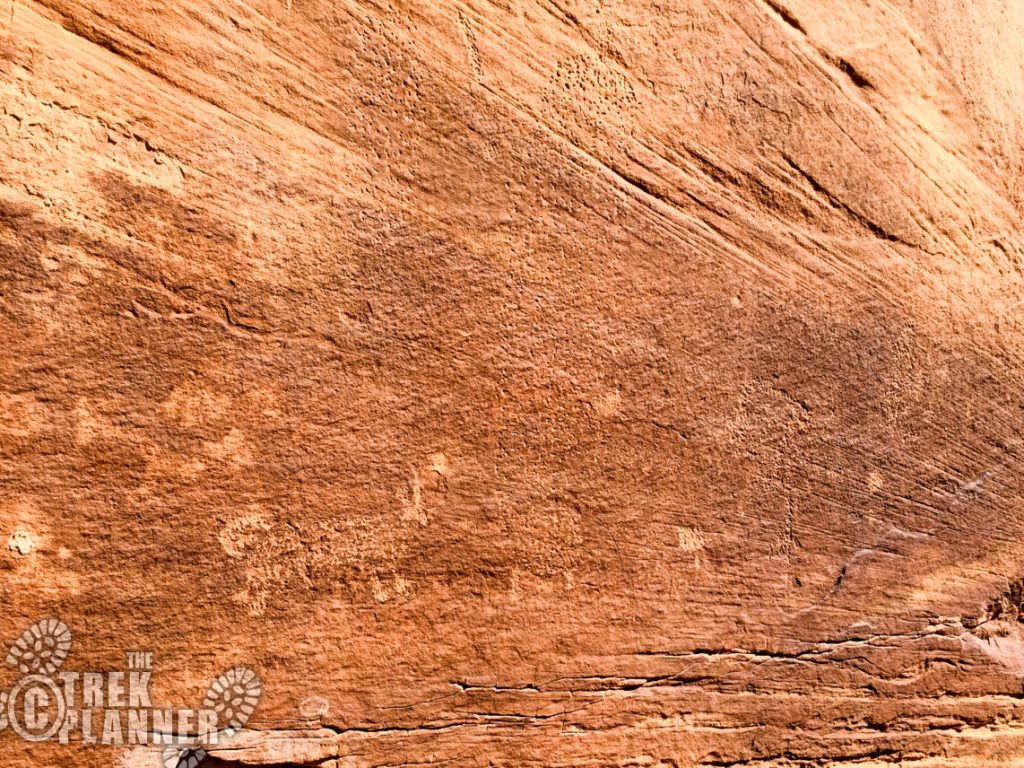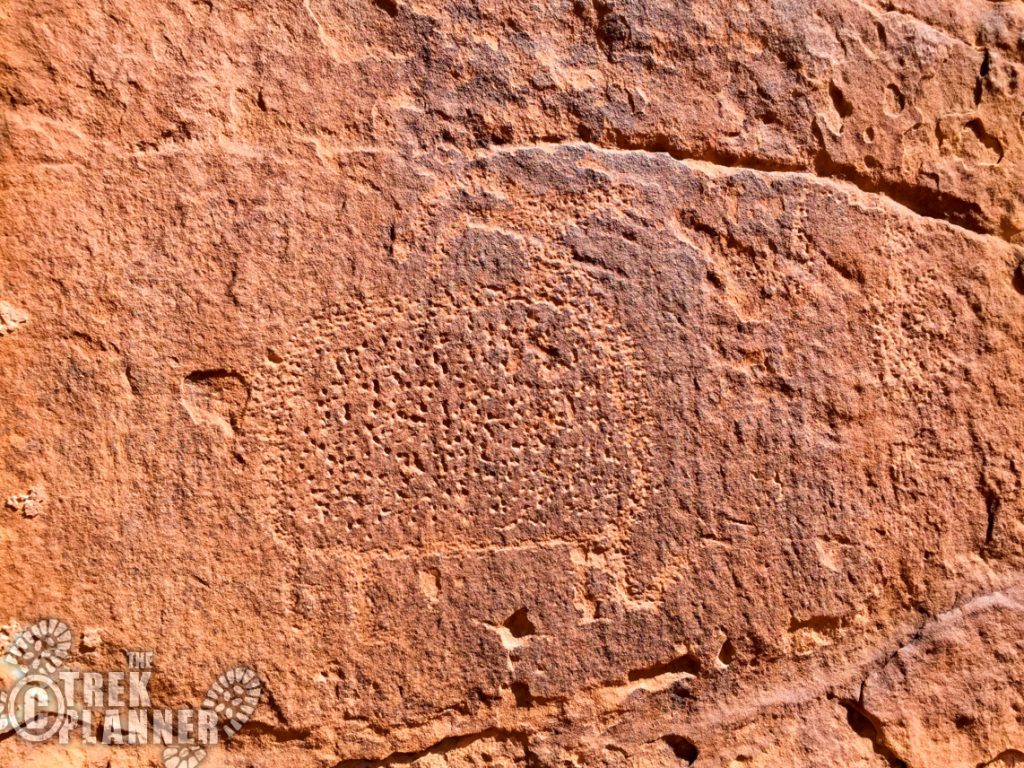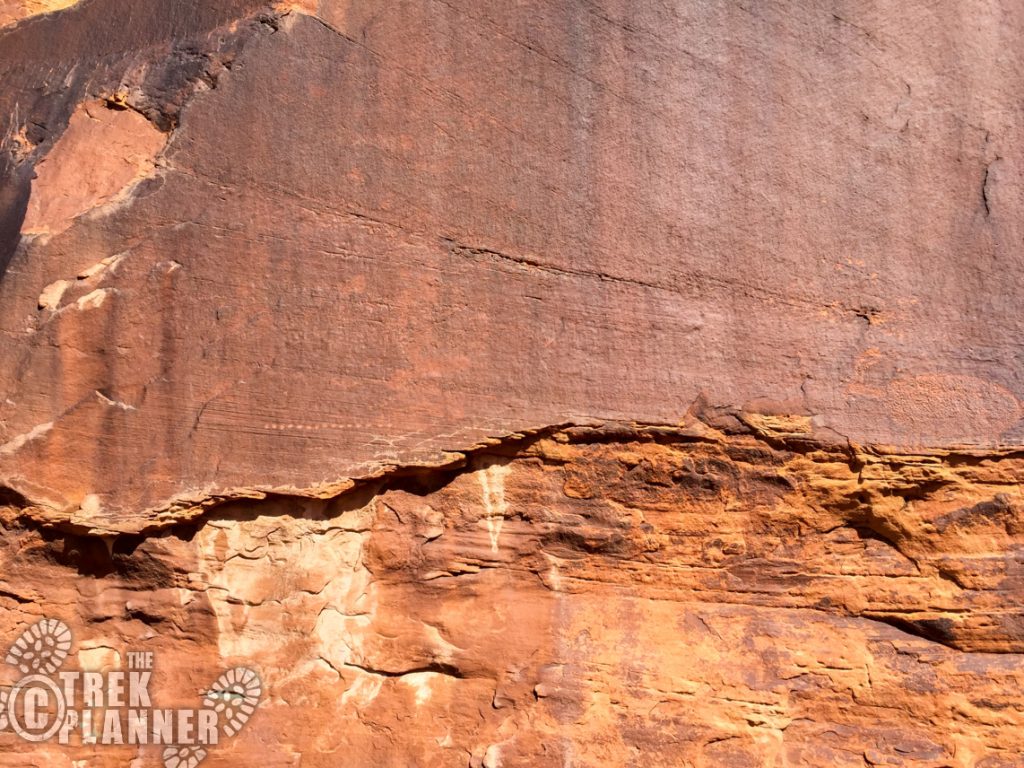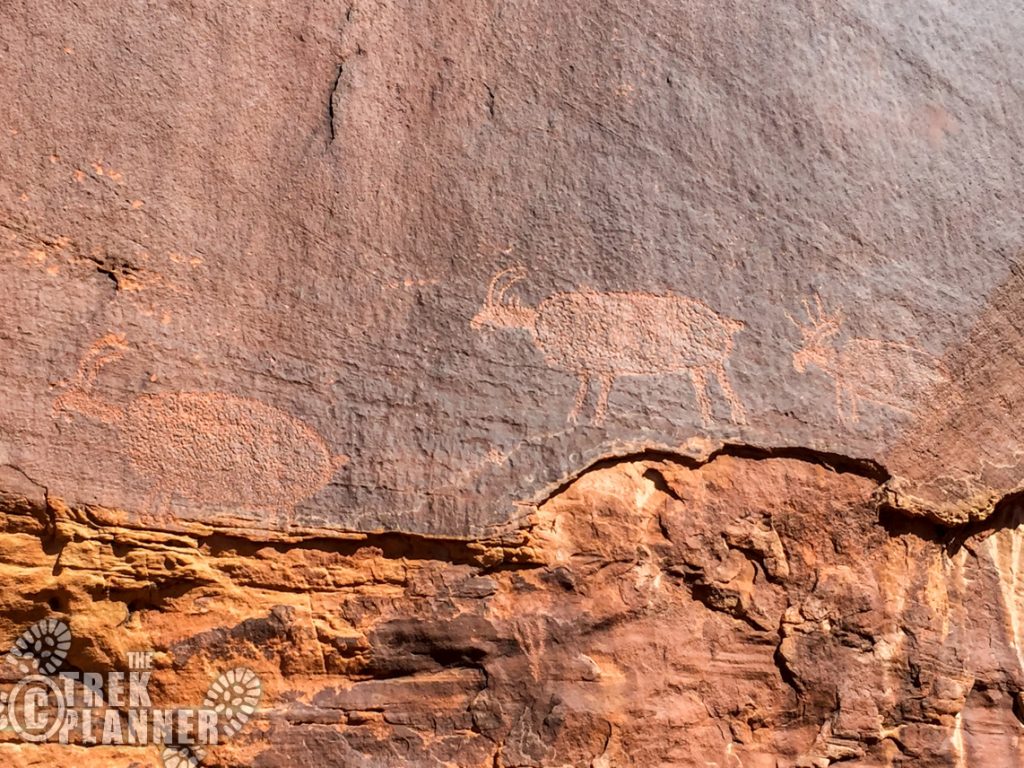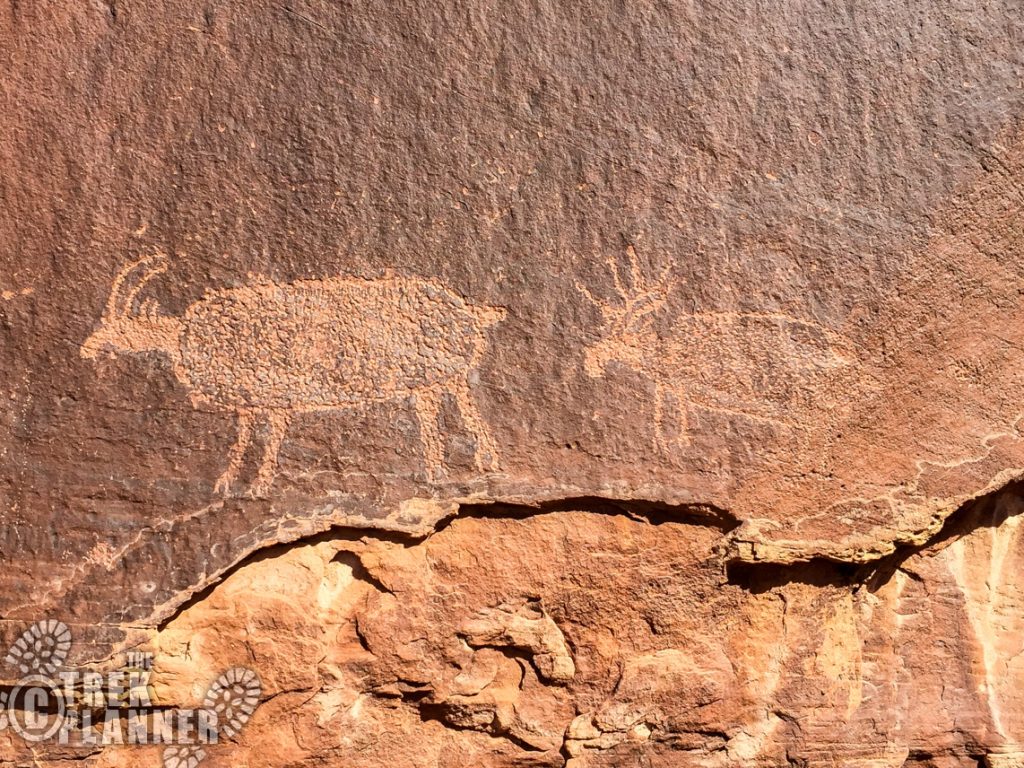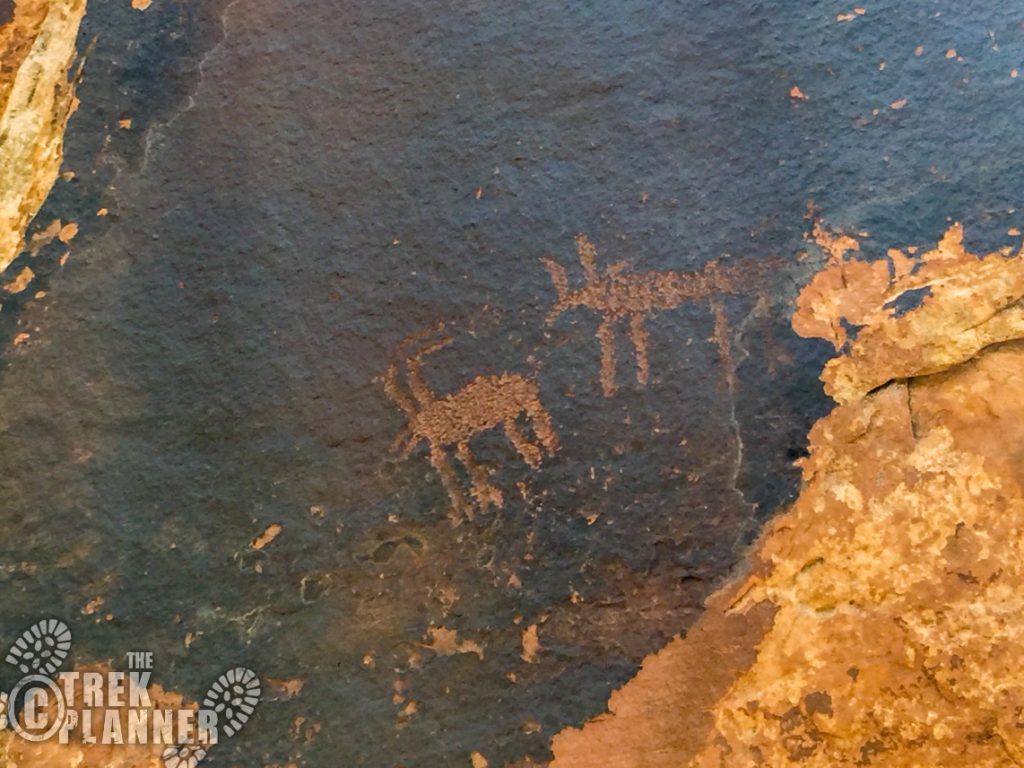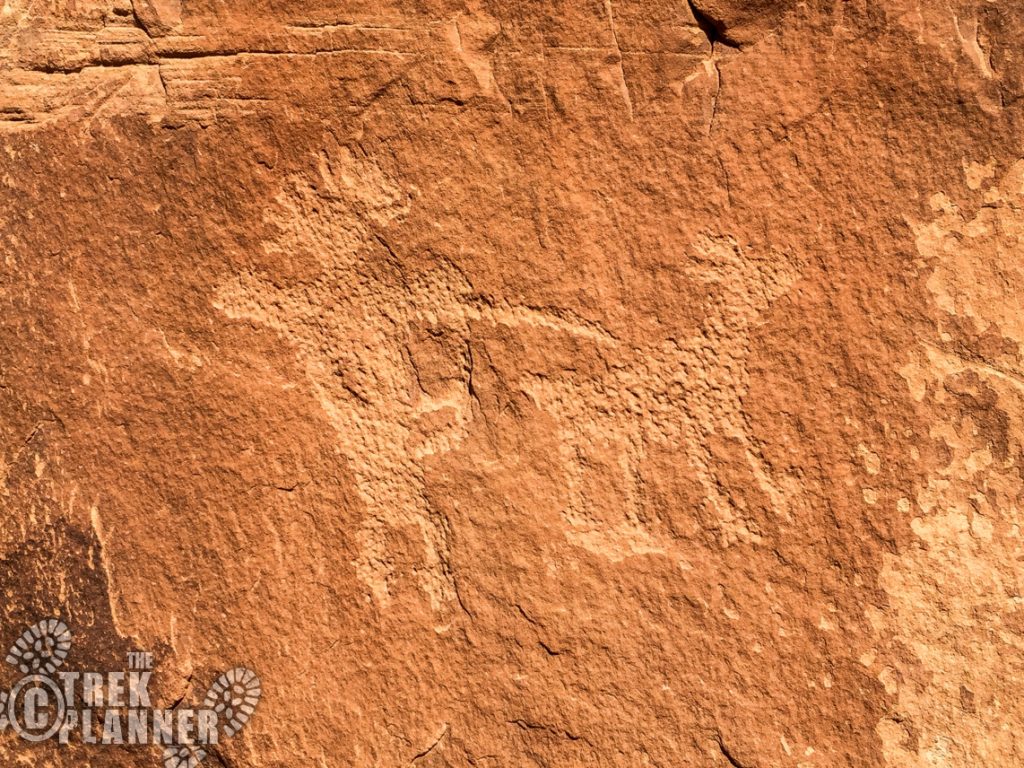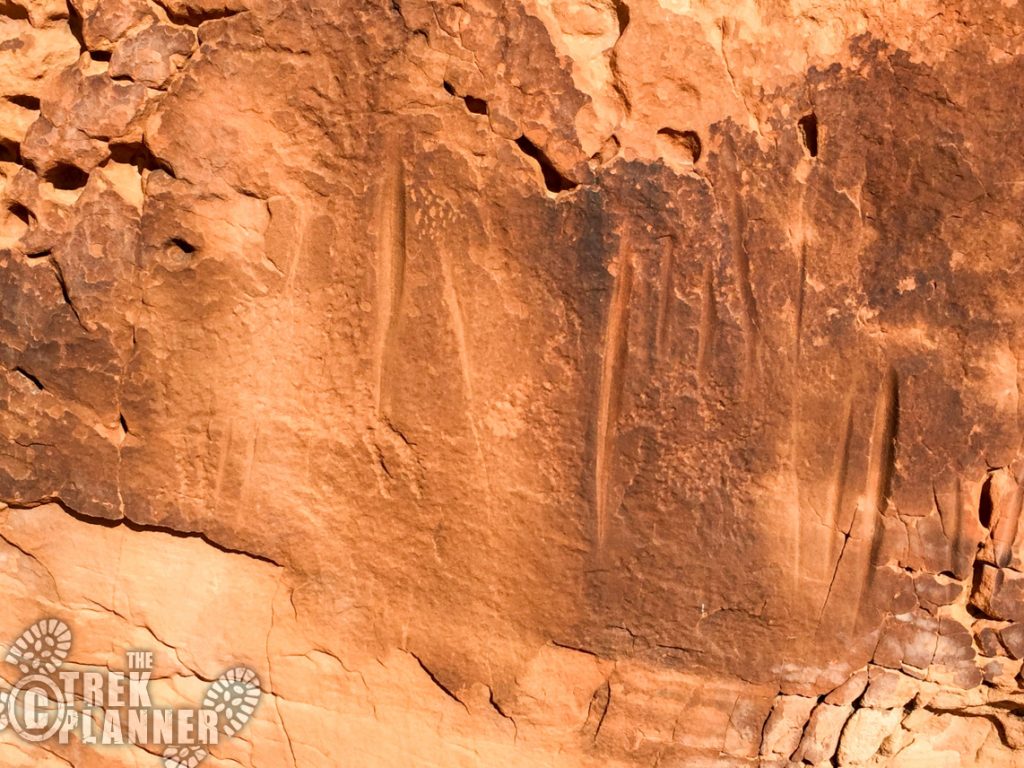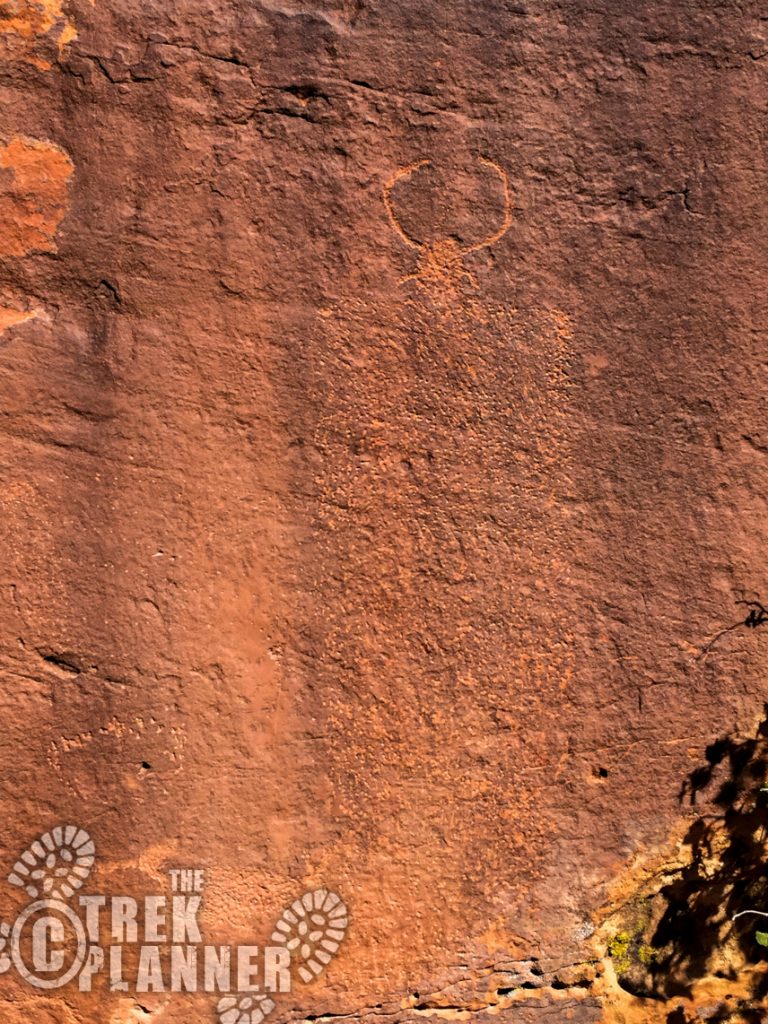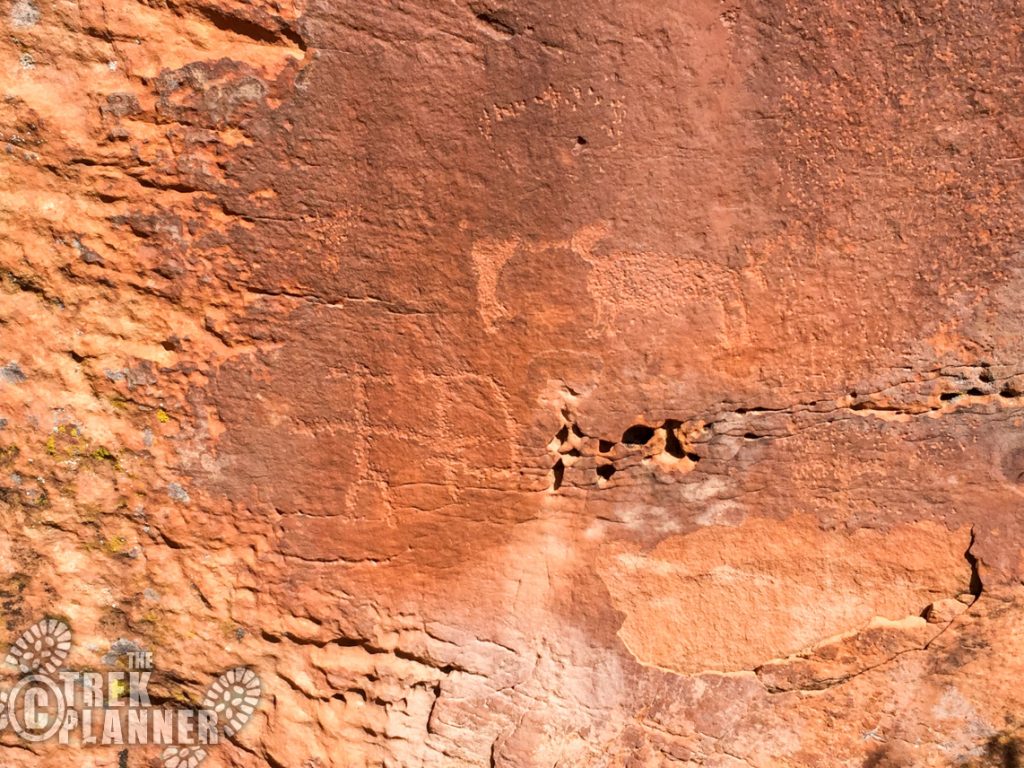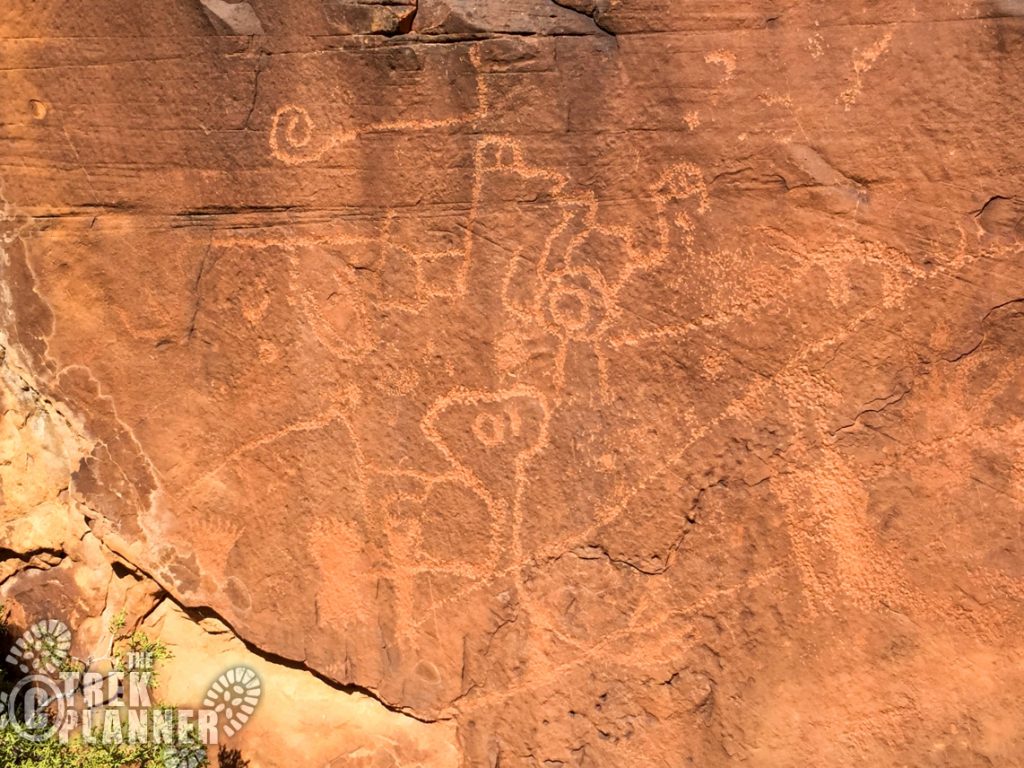 Inside this kiosk you will find a note that has more information about the rock art.  This is what it says:
"The rock art found in this area was created by the Archaic, Fremont, and Anasazi (Ancestral Puebloans) cultures 700 to over 6,000 years ago.  Rock art is just one of the many special resources found in Arches National Park.  Rock art is a fragile art form.  It is easily damaged or destroyed.  Touching rock art loosens sand grains and pigment which speeds the erosion process.  The oil in our skin and the lotions on our hands damage the pigments in pictographs (painted figures).
Look and enjoy, but PLEASE DO NOT TOUCH!  Help us protect this valuable human record by not damaging it in any way.  Please help us by leaving your comments here and not on the rock art. Thank  you"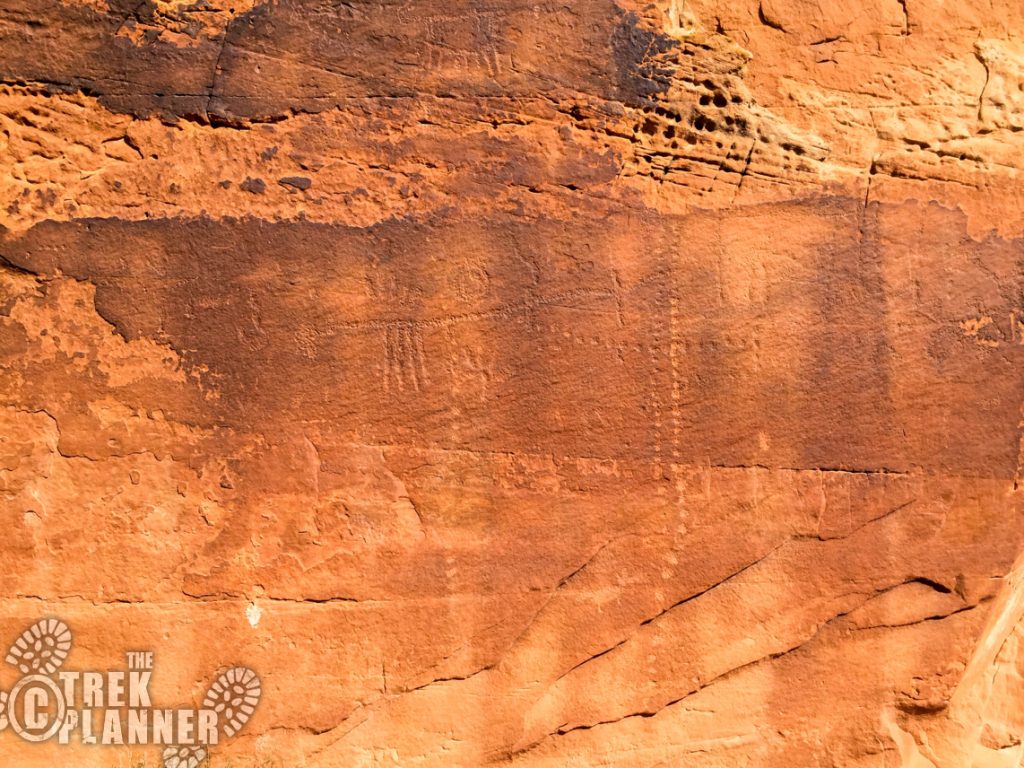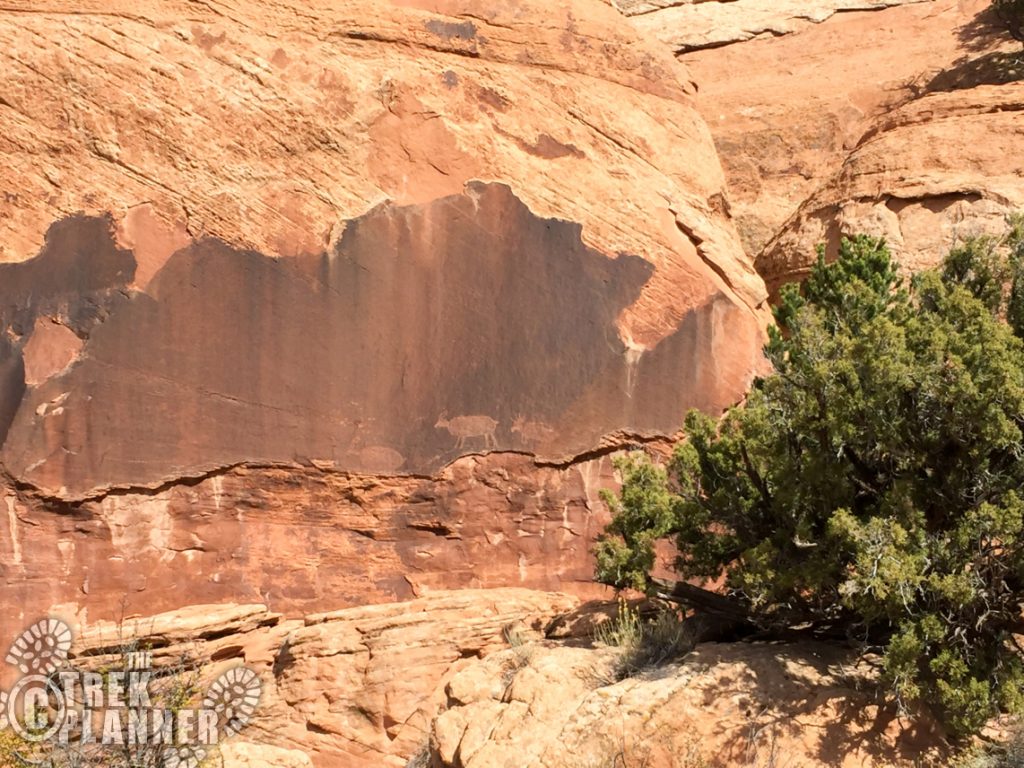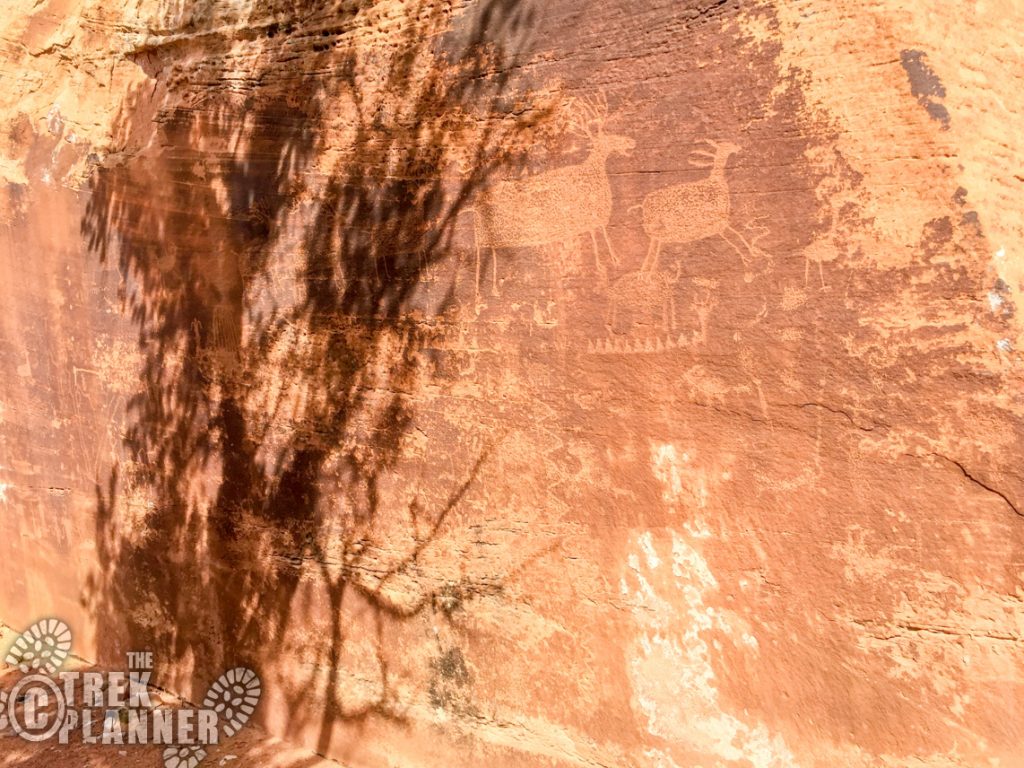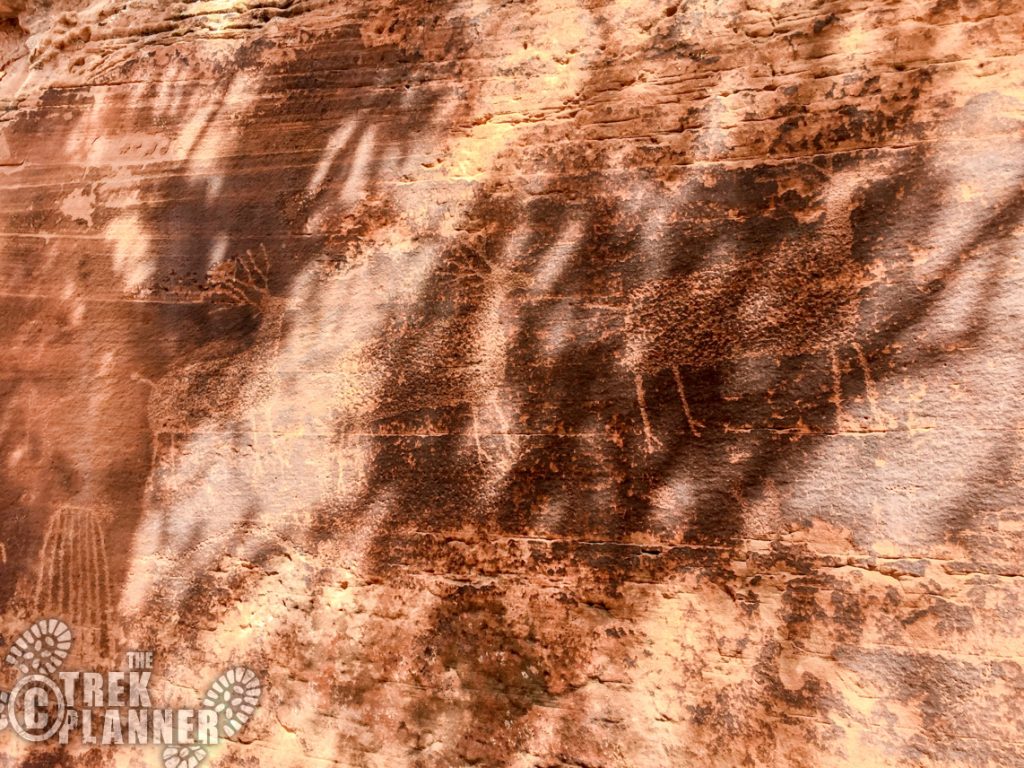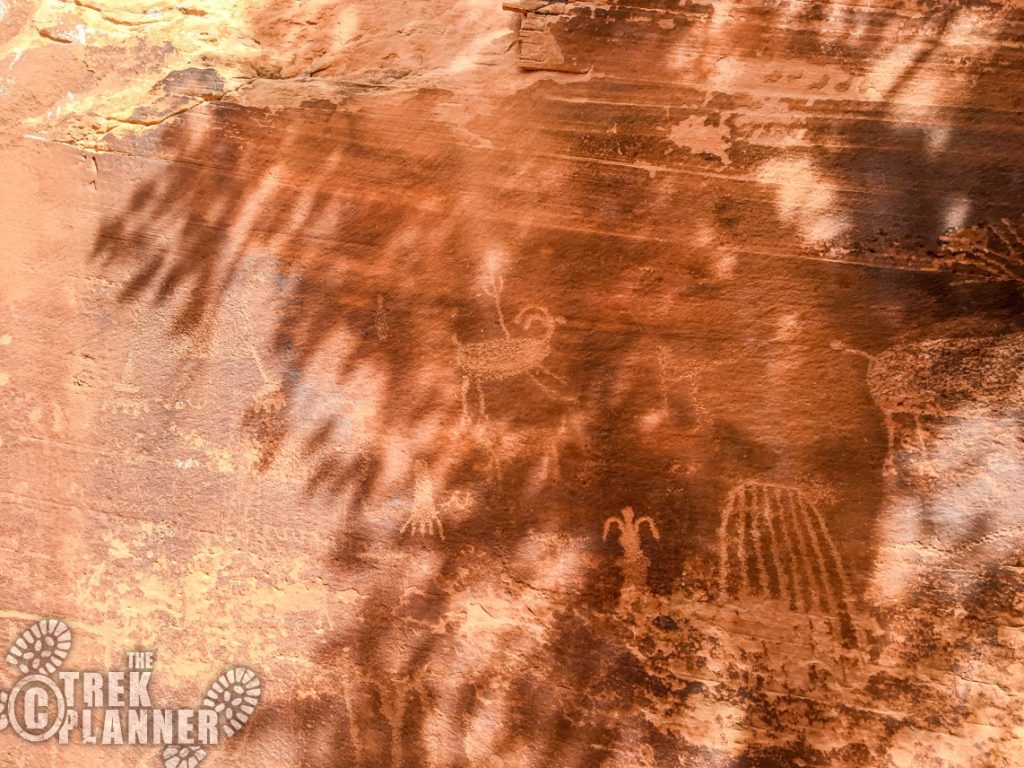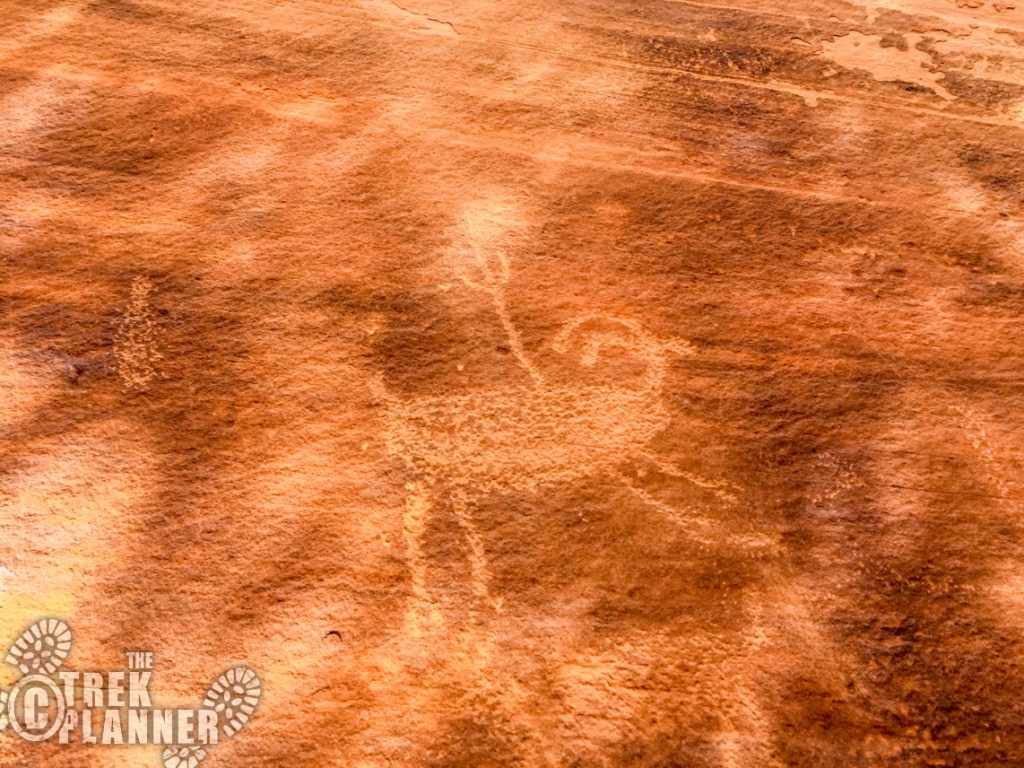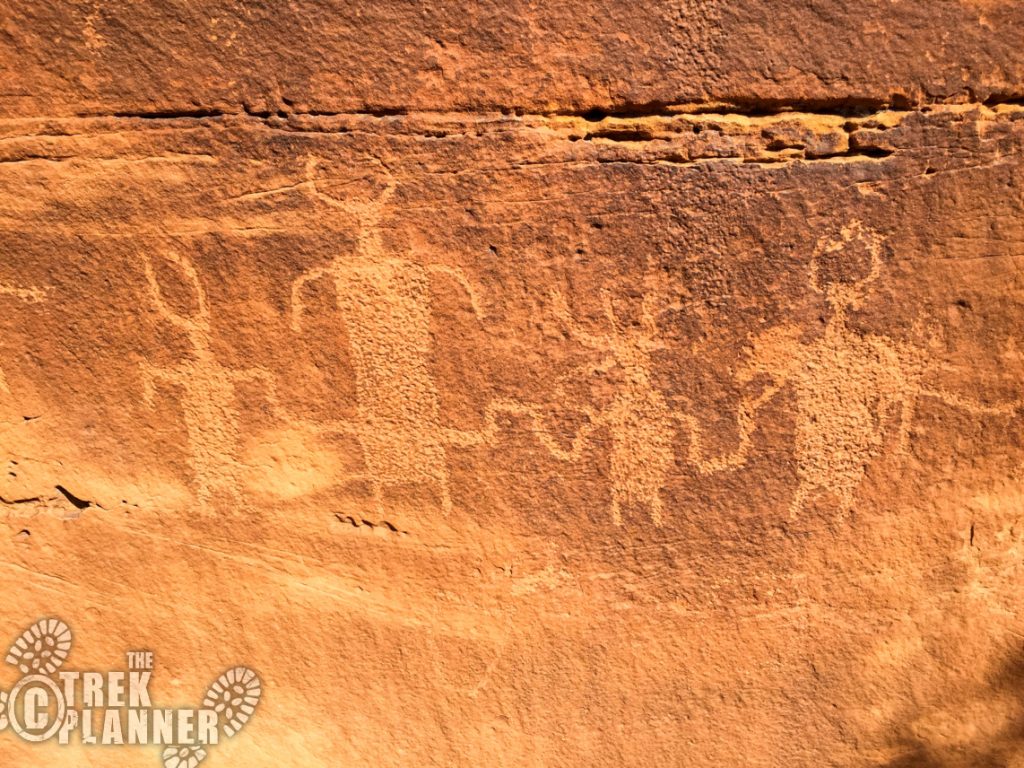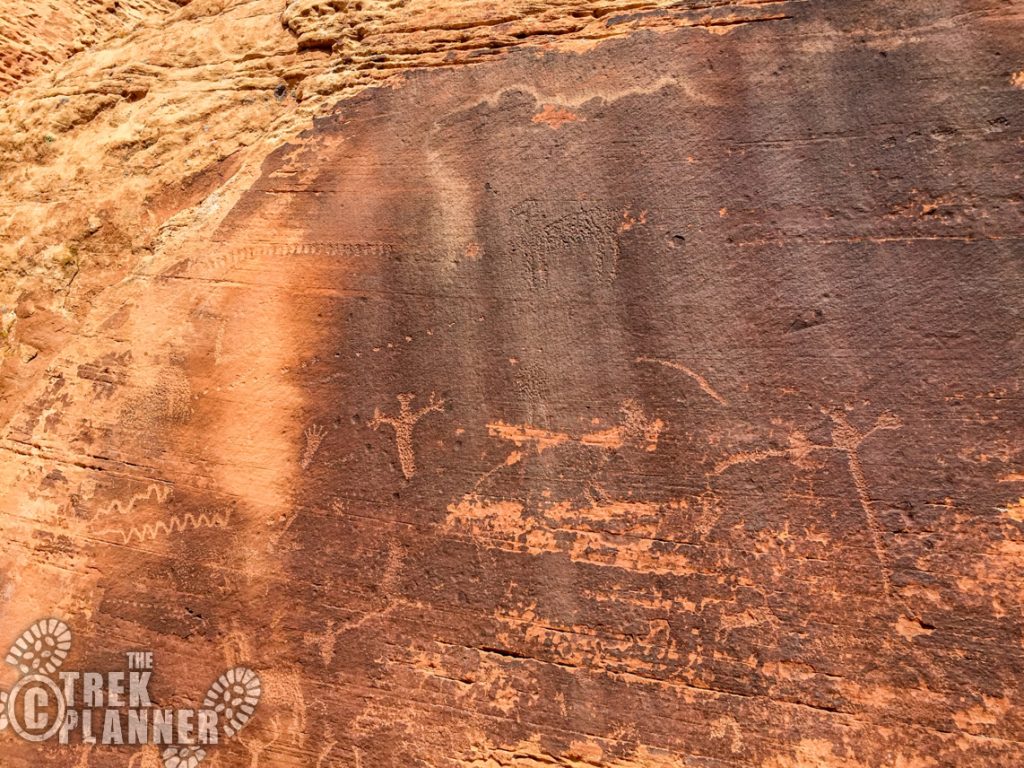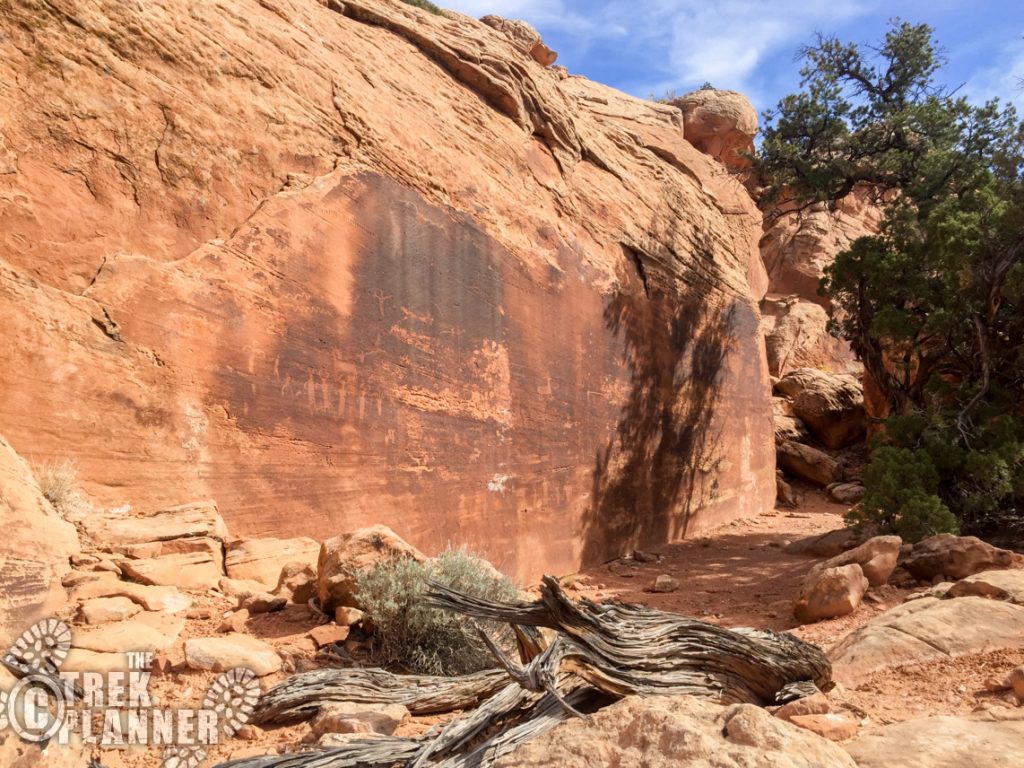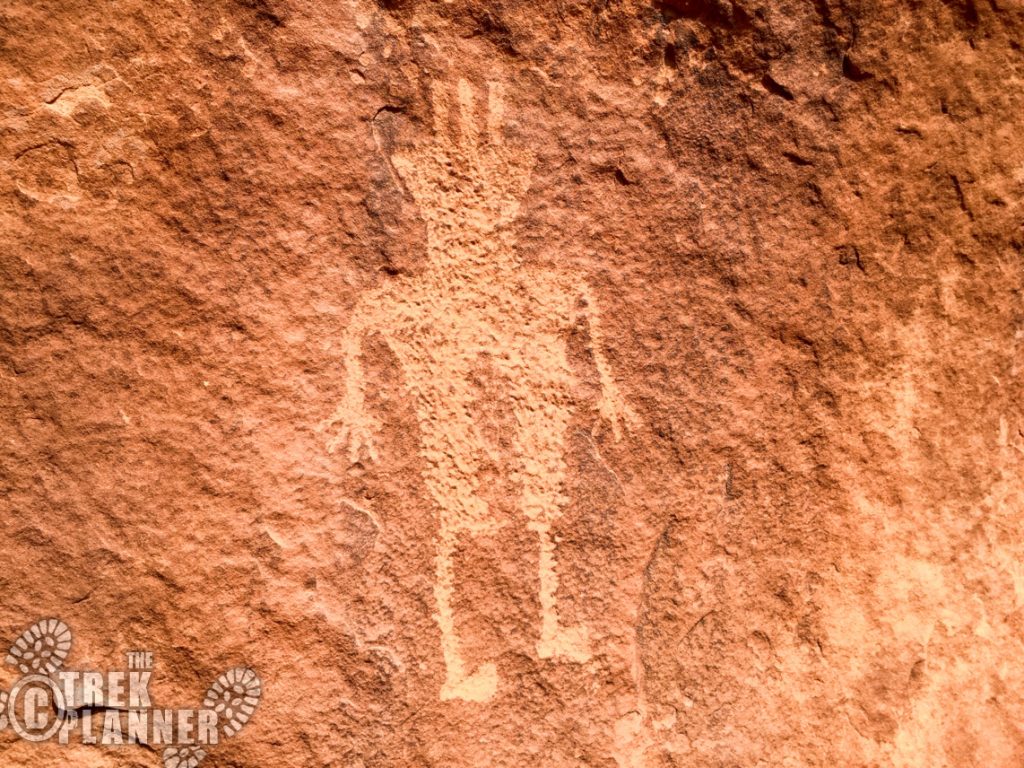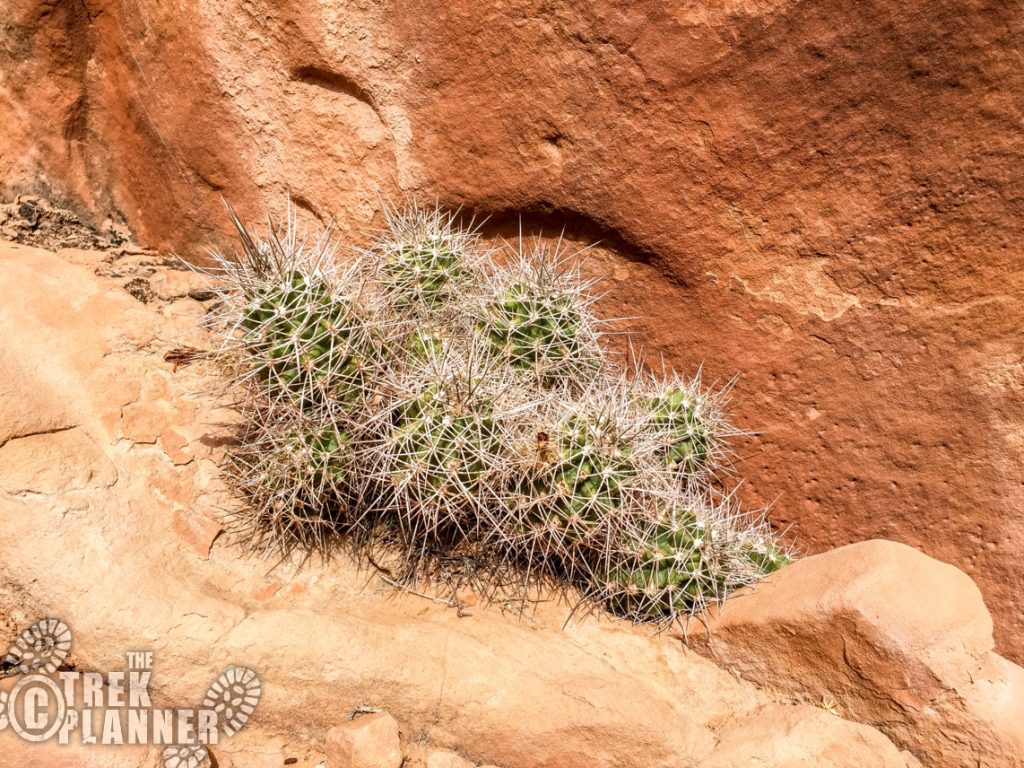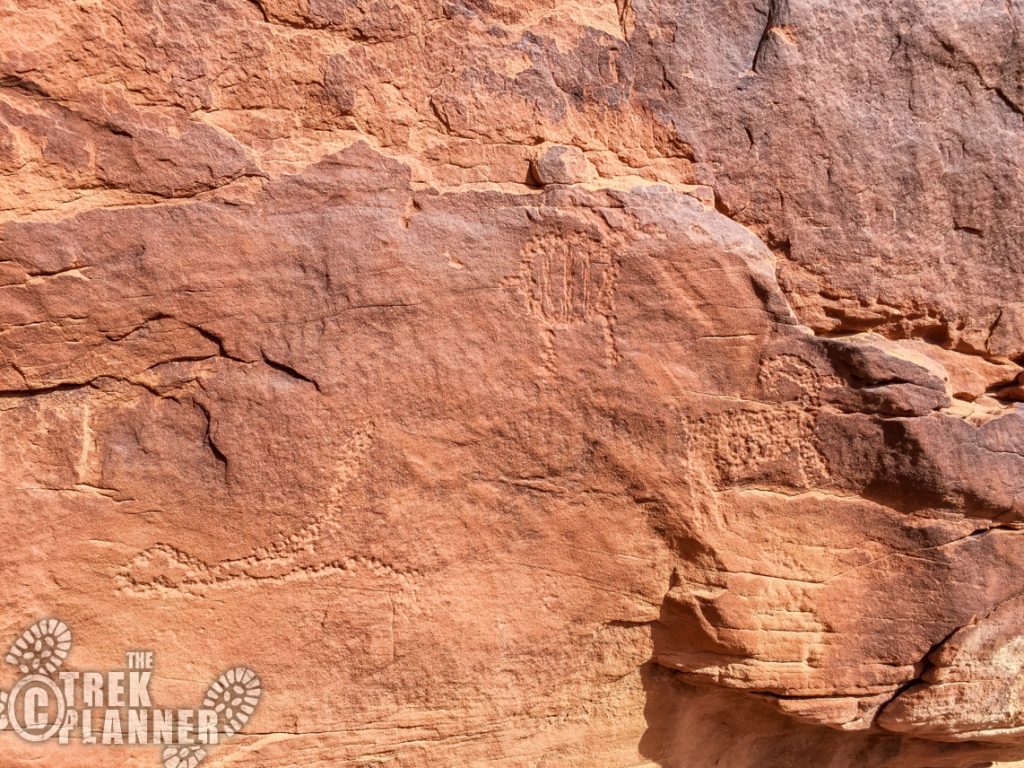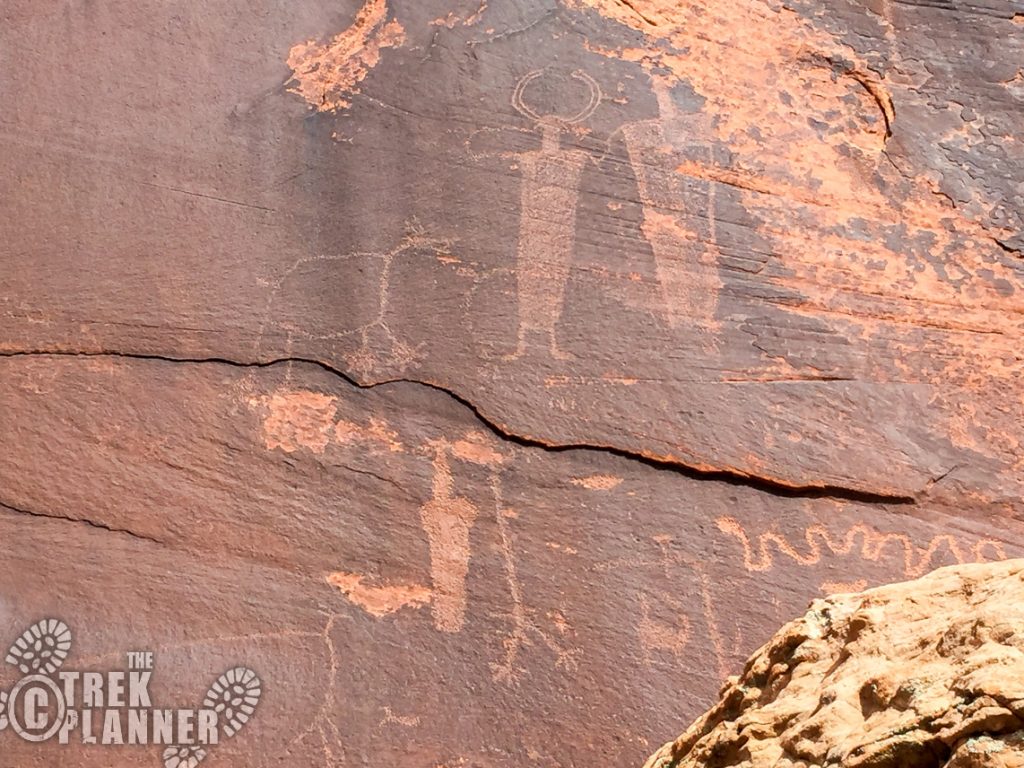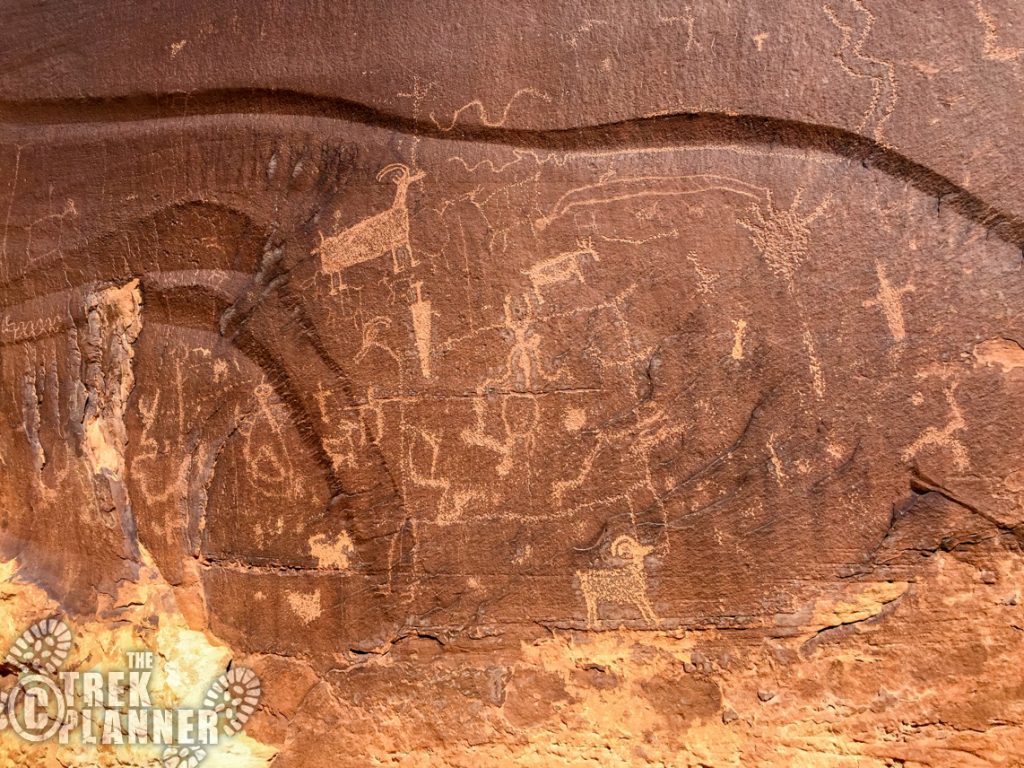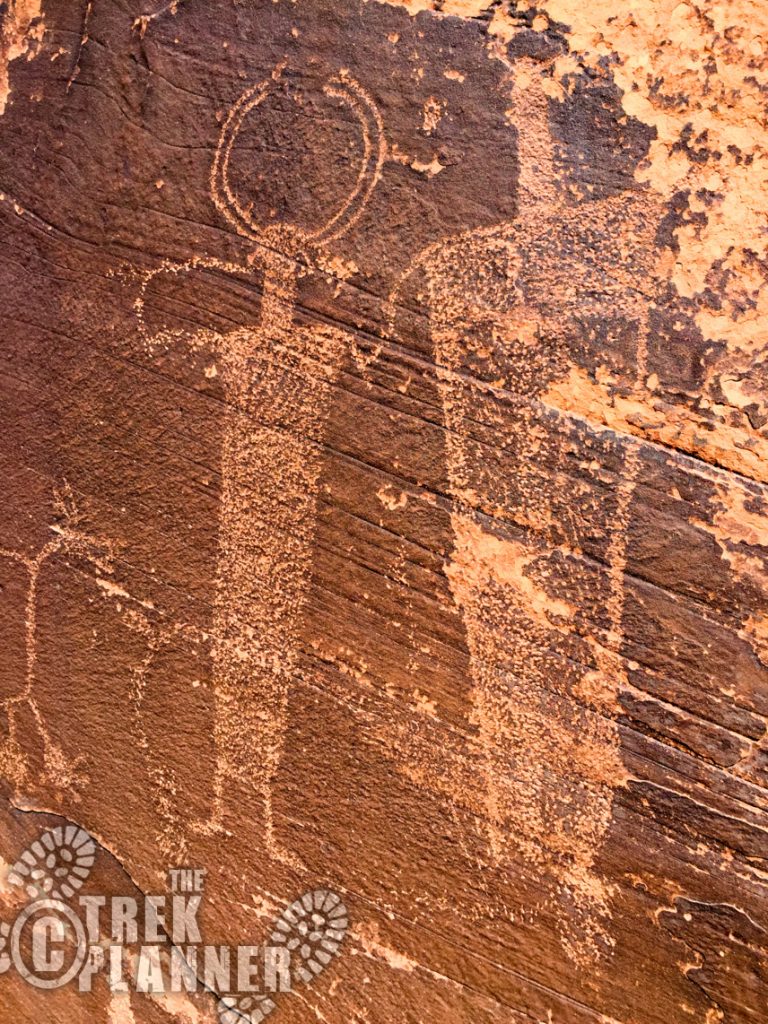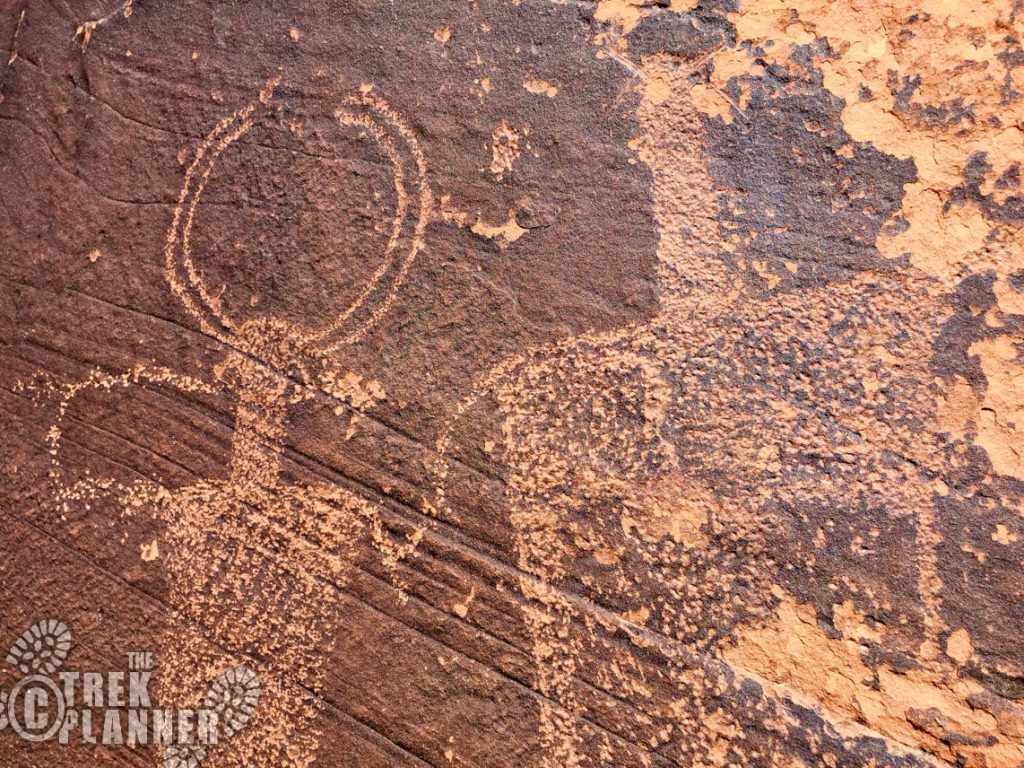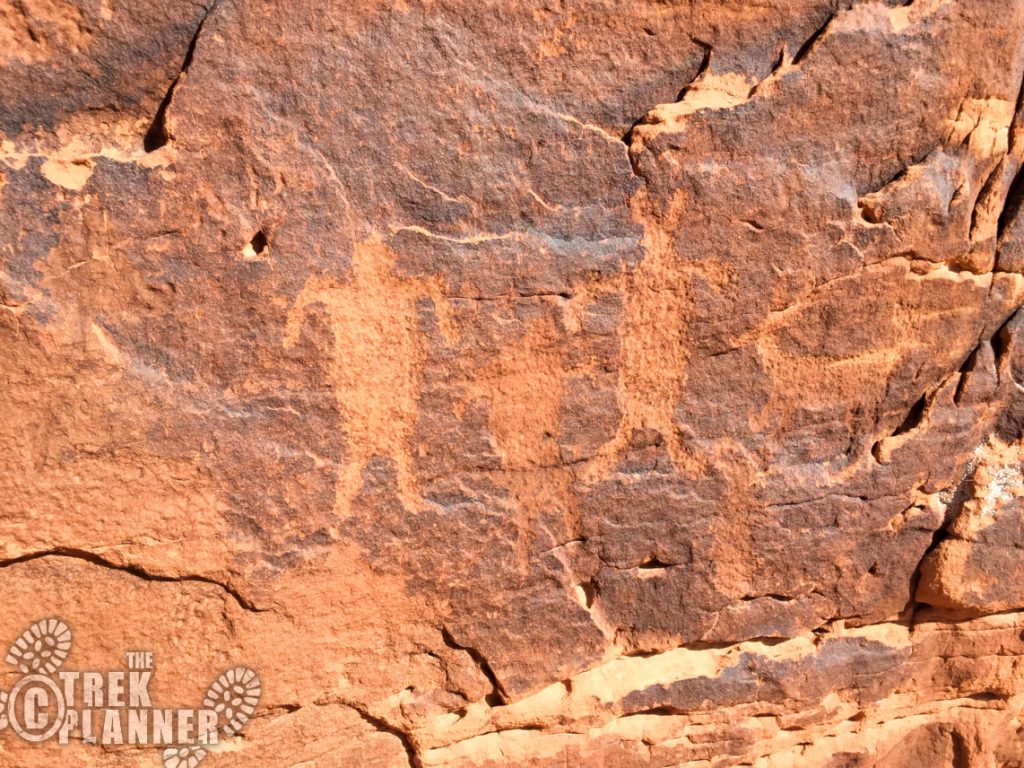 Pictographs
You can see a few pictographs here too.  Follow the GPS coordinates to the pictograph panel.
Potbelly Slot Canyon
Check the GPS coordinates above to find a really short but really cool box shaped slot canyon.  The canyon narrows as you keep going down it too.
I don't know if this even has a name but I named it Potbelly Canyon because if you have a potbelly, you might have some trouble getting out at the end.   You could always just walk back the same way you came though.
The Return:
Head back to Dark Angel to get back to the trail.
Personal Thoughts:
I really enjoyed finding rock art.  Next time I visit Dark Angel I will come back and see what else there is waiting to be discovered!