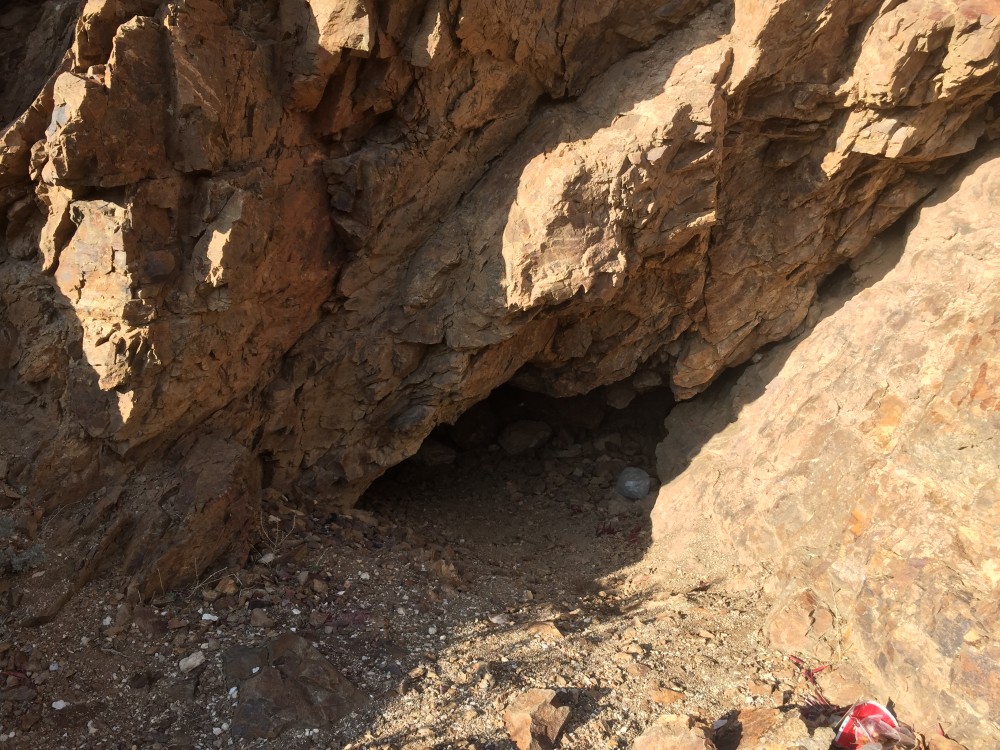 Overview
Isinglass mine, lots of mica.
About 600 feet round trip
Bring a bottle of water if needed
Flashlight, clothes you can get a little dirty.
The Isinglass Mine is located in Bountiful Utah and is rumored to have intersected Holbrook and Ward Canyons.  There is little evidence to support this rumor but it is still interesting to check out.

GPS Coordinates:
The content you are trying to access is only for Trek Planner Insiders. Signup
Driving Directions
The Trail:
I heard about this mine from a lady I recently met who lives in Bountiful.  She said her husband grew up in the Bountiful area and he explored a mine that went from one side of the canyon to the other (that's over 5000+ feet!).  There is little to no evidence to support this theory.
The name "Isinglass" comes from the mica that was supposedly mined to create glass viewing windows in old fashioned stoves, furnaces and even lanterns.  Even though most people don't care about mica, it is an interesting mineral nonetheless and is used in electronics, drilling and even optical filters.
Enter the mine at your own risk!
The trailhead begins at the Holbrook Canyon parking lot which is located just a little south and east of the Bountiful LDS Temple.  This is a very short hike and it can take less than 20 minutes to complete.
Park in Holbrook Canyon parking lot and hike up the trail to the north.  Do not hike along the main access dirt road because you will pass right by the mine.  You will need to take one of the small side trails to the mine and you will soon be hiking on the tailings pile.  After about 50 yards of hiking you will see the opening to the Isinglass Mine.  It is still open but you will need to belly crawl to get inside of it.
Once inside, the mine opens up to the right so you are able to stand completely up.  You will see all the mica all over the walls and a few other cool formations and that is basically all there is to see.  Someone must have collapsed the mine because you can clearly see that it went in farther.
The Return:
Head back towards your car.

Personal Thoughts:
The Isinglass Mine is one of those mines that has a lot of hearsay but not a lot of facts.  I have done some research in this mine to find out if it did indeed intersect Holbrook and Ward Canyons but I have found no evidence to support this claim.  Most likely, if it did go through the mountain, it ended in the canyon between Holbrook and Ward, but that is just my theory.