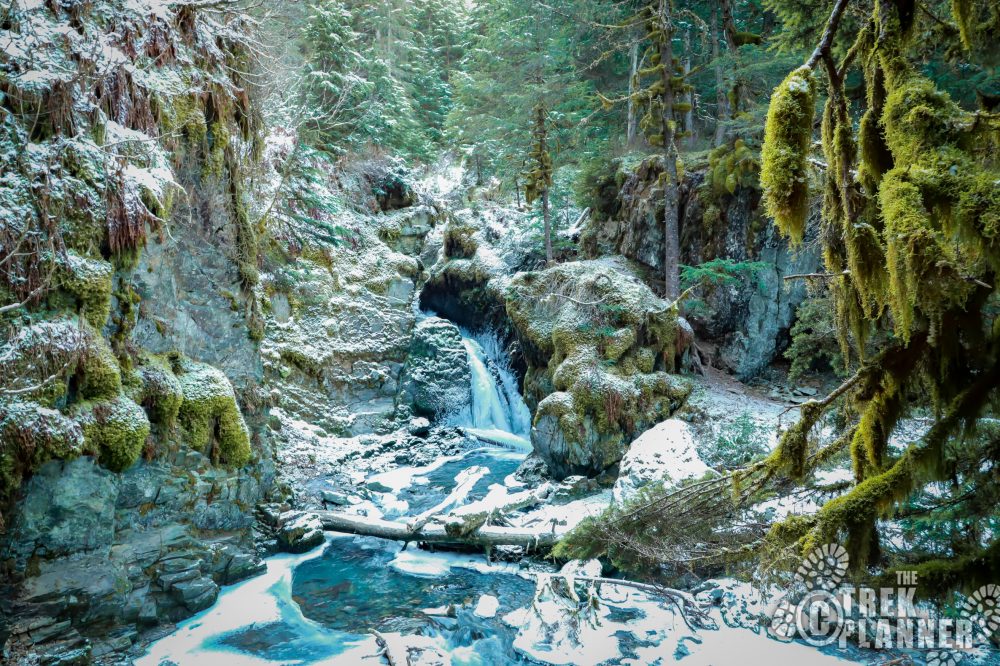 Overview
Virgin Creek Falls, Girdwood
It was about 400 feet to the falls. The trail keeps going up the creek but I only explored around the main waterfalls
Less than 15 minutes round trip
You will be hiking under lots of tall spruce trees
GPS Coordinates:
Trailhead: 60.94833, -149.12525
Virgin Creek Falls: 60.94764, -149.12327
Trail Map
Driving Directions
The Trail: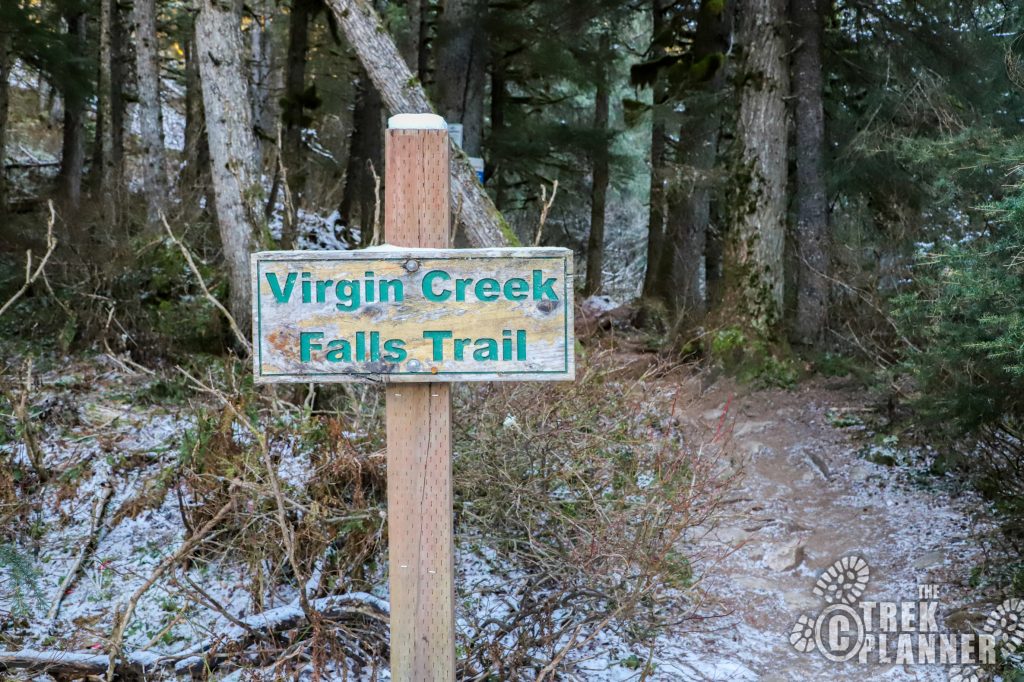 Not knowing anything beforehand about this hike besides its location, I packed a full backpack and drove to the trailhead.  After about five minutes of hiking I arrived at the waterfall.  You can hardly call this trail a hike but it is still worth a visit!  The trail, of course, continues on above the waterfall and follows Virgin Creek.
The trailhead is at the end of a residential road; just park on the side of the street and you will see the trailhead sign on the east side.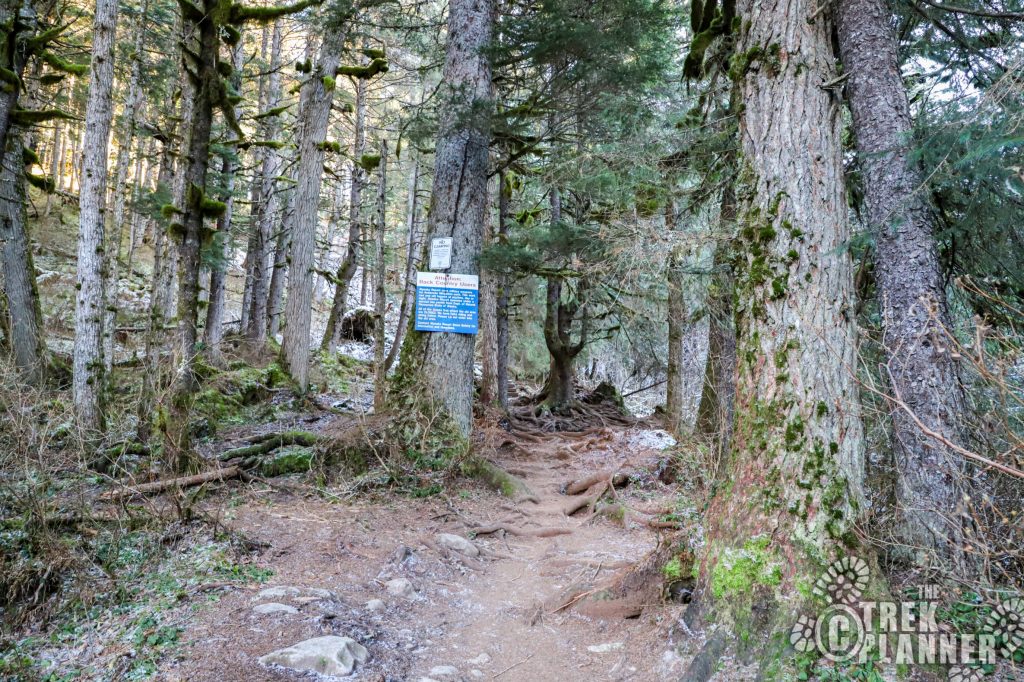 This trail is easy and doable by all skill levels.  I think you will gain less than a hundred feet if you are just going to see the falls.  I didn't go much more from the waterfall but I would love to come back in the summer and hike farther.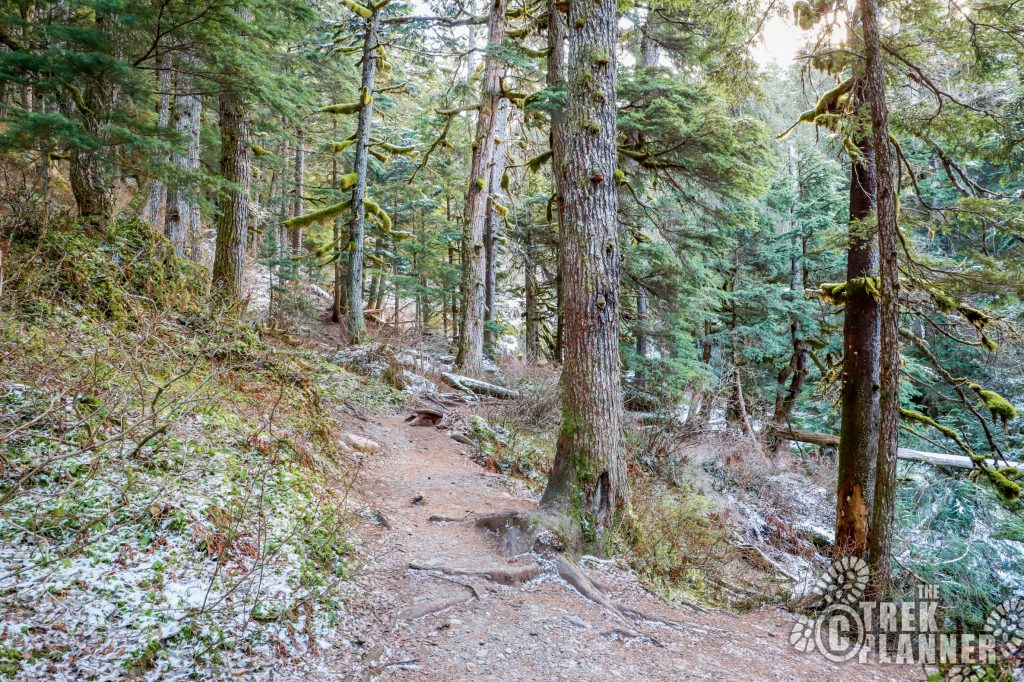 The falls are situated in a beautiful narrow gorge.  Even if you are hiking in early winter you will be surprised by how much green there is!
The "main" waterfall isn't large but it is still impressive to see.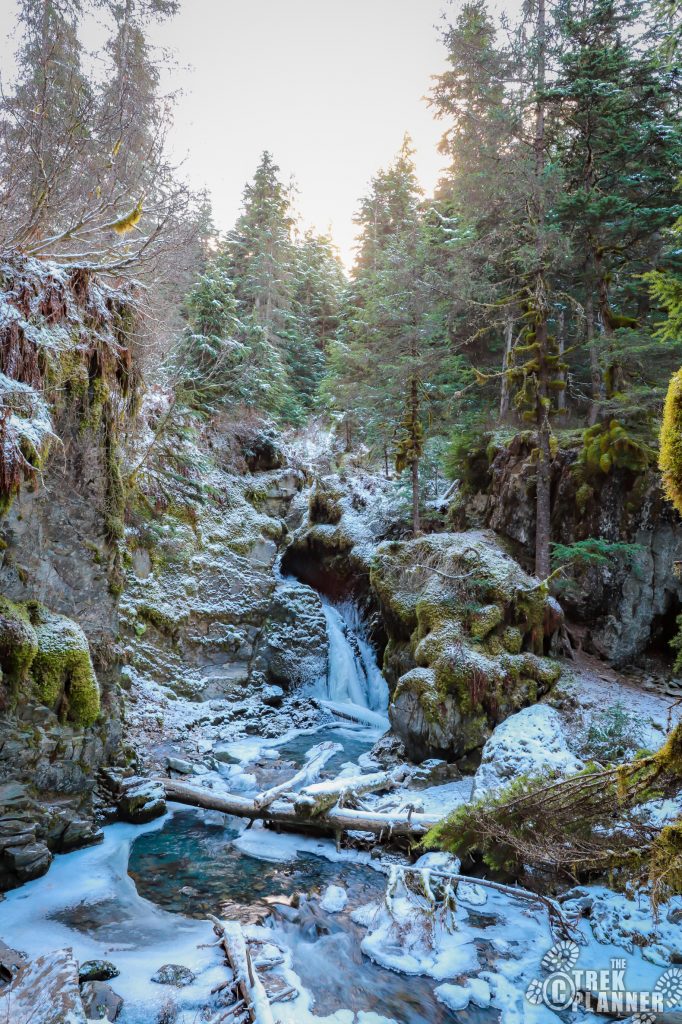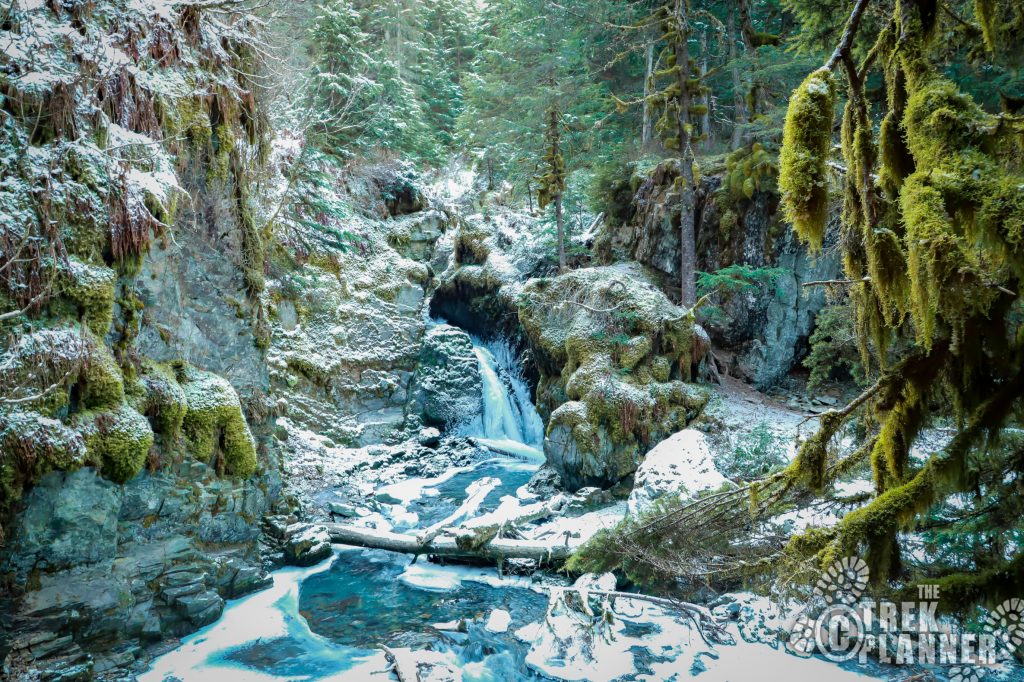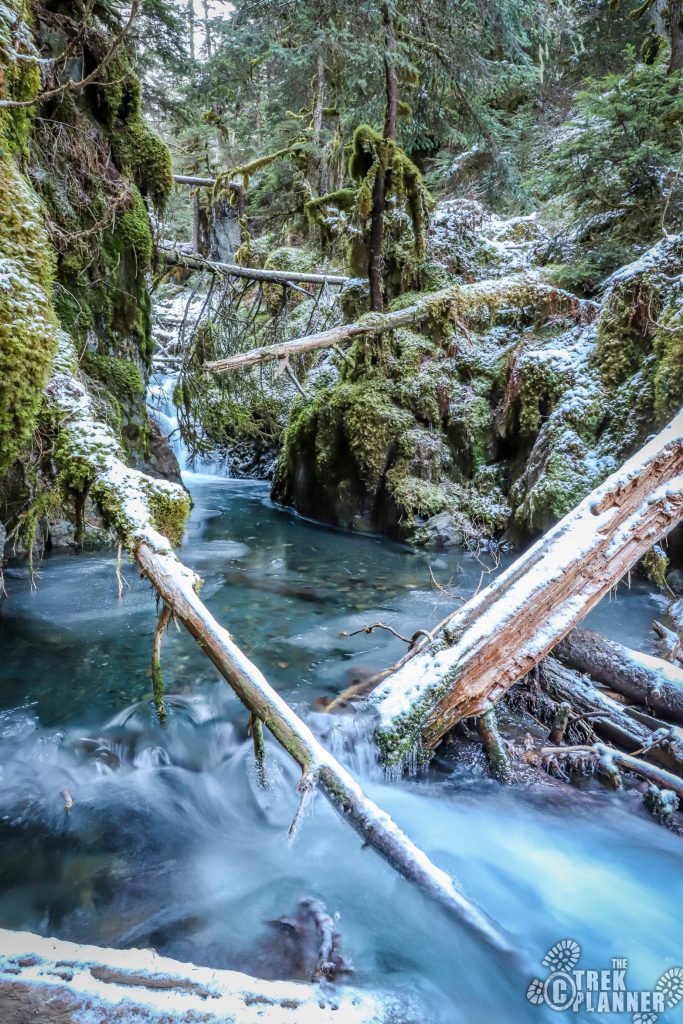 Hike above the waterfall to see even more.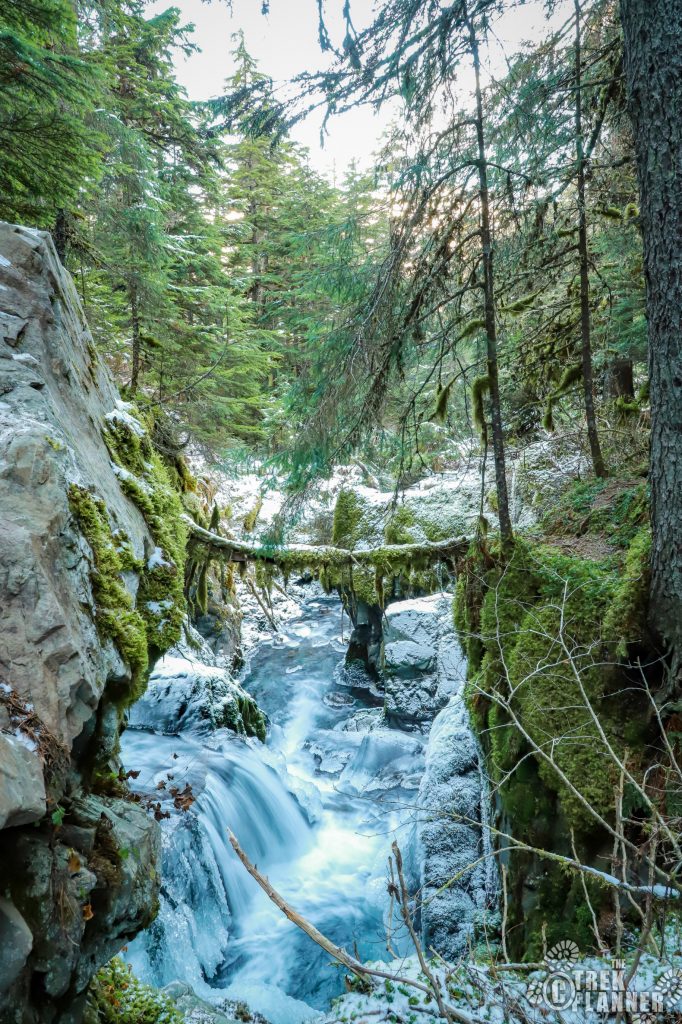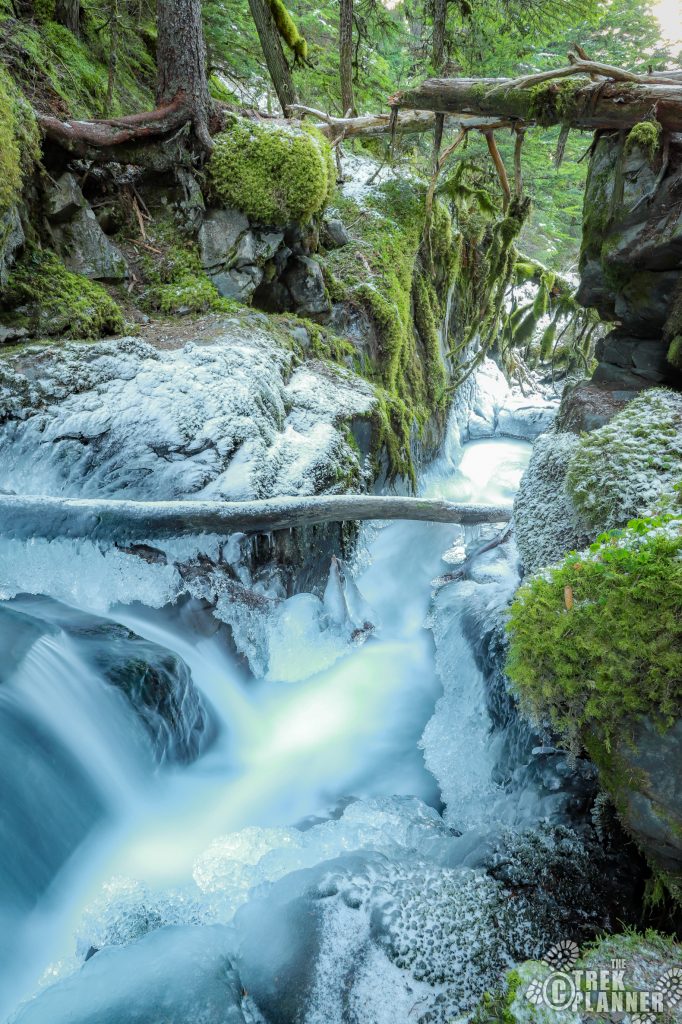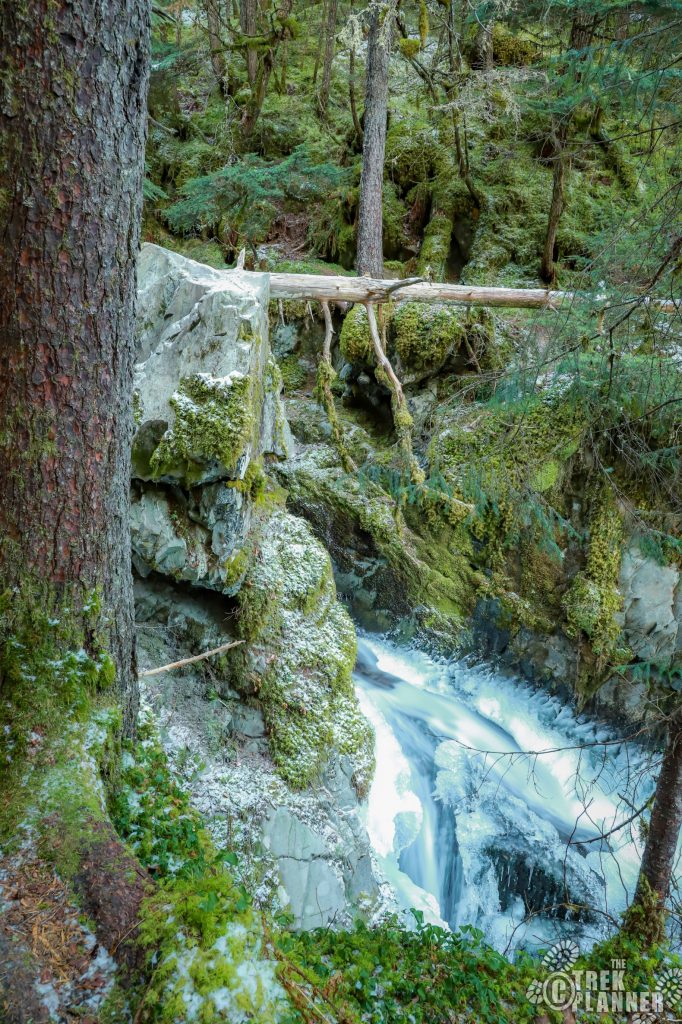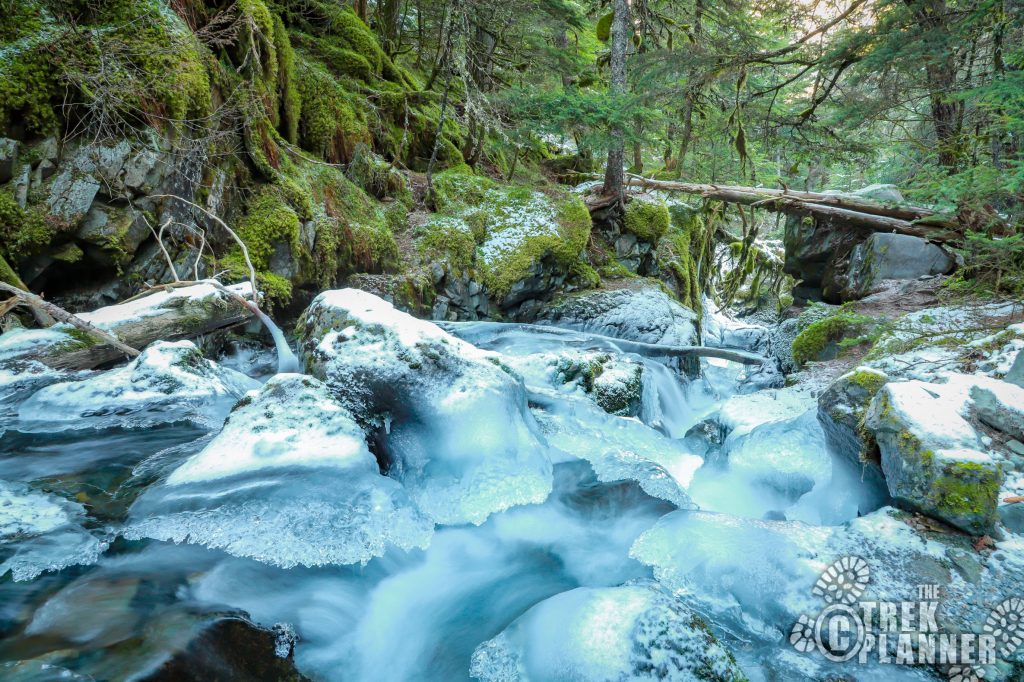 I hiked to the north of the waterfall up the side of the mountain for a good ways and got some better views of the amazing forest.  I took the photos below in January 2018 and it looks more like spring than winter!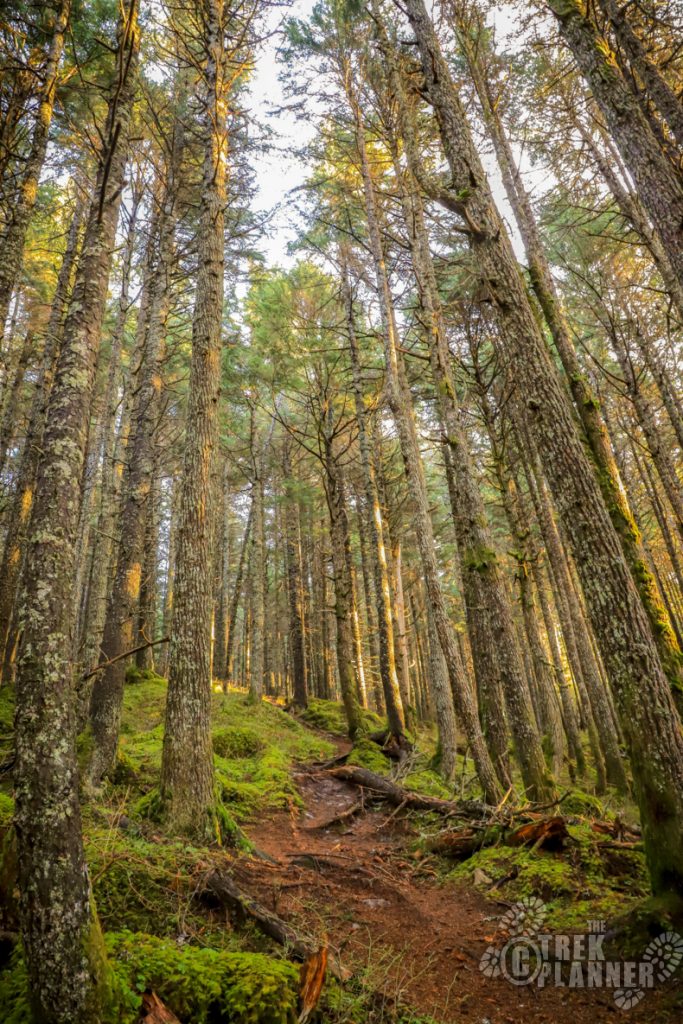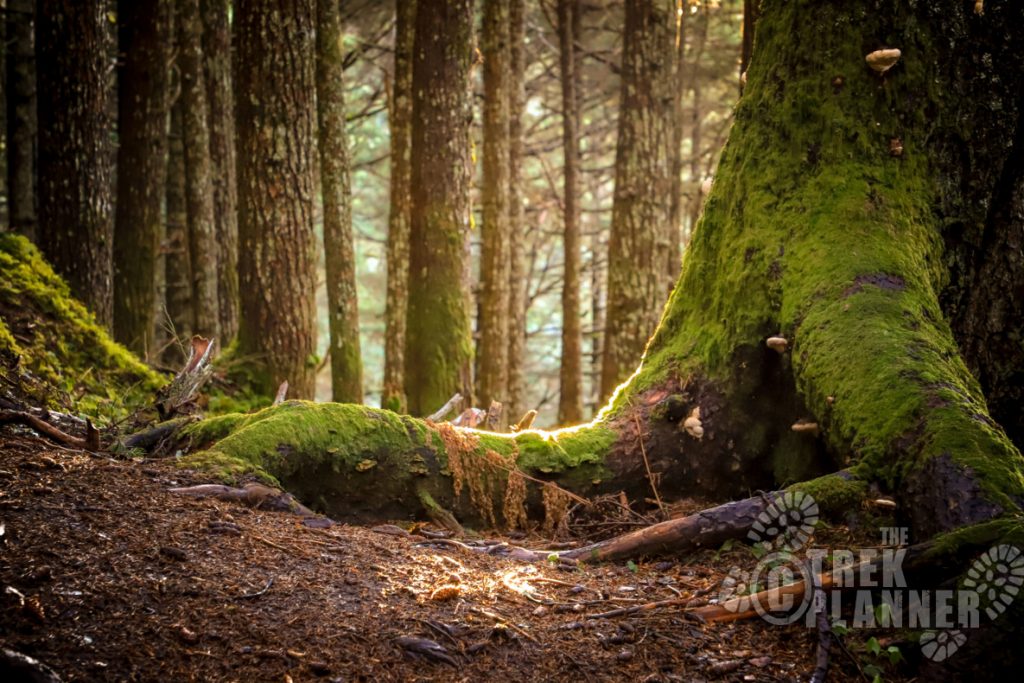 Winter Hiking
Keep in mind that you are near the Alyeska Ski Resort and they do use canons to try and manage avalanches.  So if you plan to hike up the creek in winter be careful.
Also in the colder months the area can be extremely slippery.  I about broke my back as I slipped and fell hard while hiking just from the parking lot.

The Return:
Head back the same way.
Personal Thoughts:
After living almost 10 years in Alaska I have only recently heard about this hike.  I asked a few Anchorage locals if they have heard about the Virgin Creek Falls and they said they didn't know about it either.
On the way up I saw several people and on the way down from the falls I saw a large group of people and a photographer setting up a family photo or something.  I can see that it could get even more  crowded in the warmer months.
Driving the 1/2 hour it takes to get here from Anchorage is worth it!