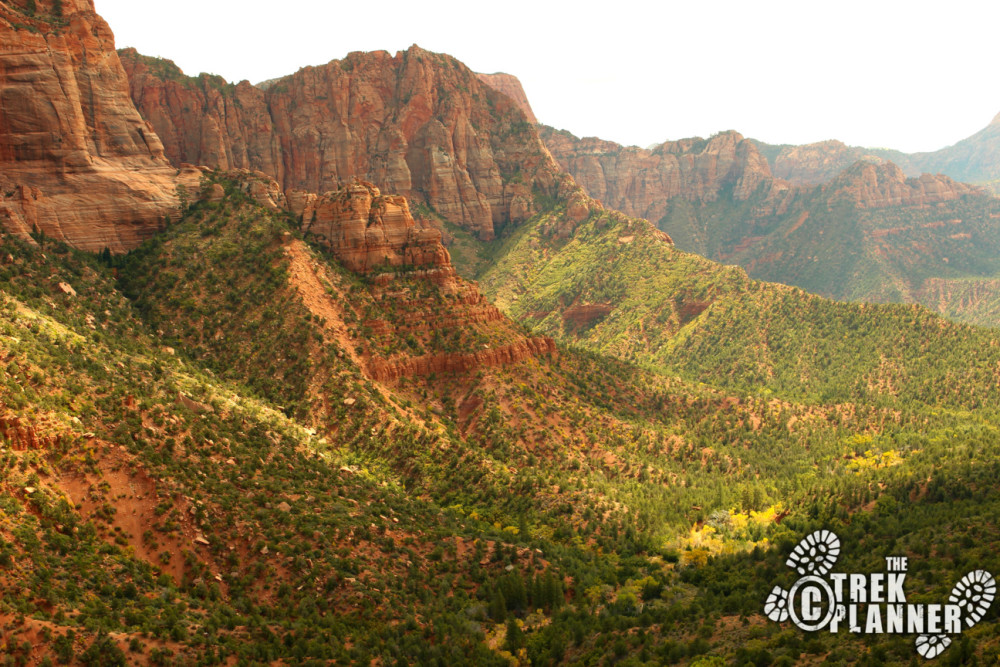 Overview
Kolob Canyons - Zion National Park Utah
Kolob Canyons, Timber Creek
There are entrance fees to get into Zion National Park
Yes. Pit style. Located at parking lot
Yes. At entrance to Kolob Canyons
By permit only in designated areas.
Hiking shoes, sunglasses.
GPS Coordinates:
Timber Creek Overlook: 37.42808, -113.20397
Trail Map
Driving Directions
The Trail: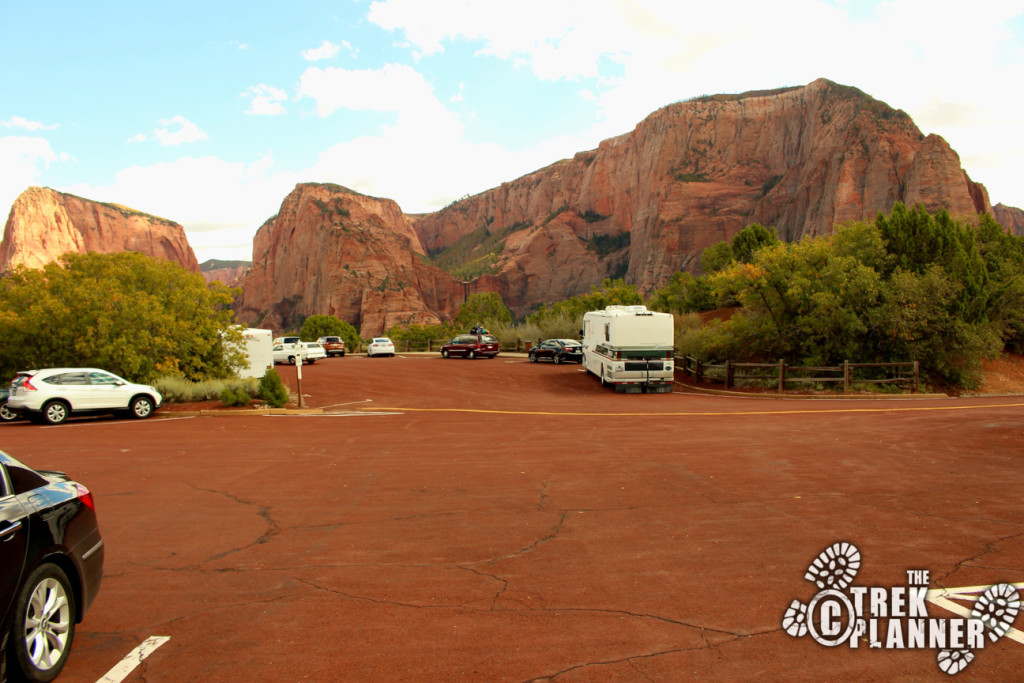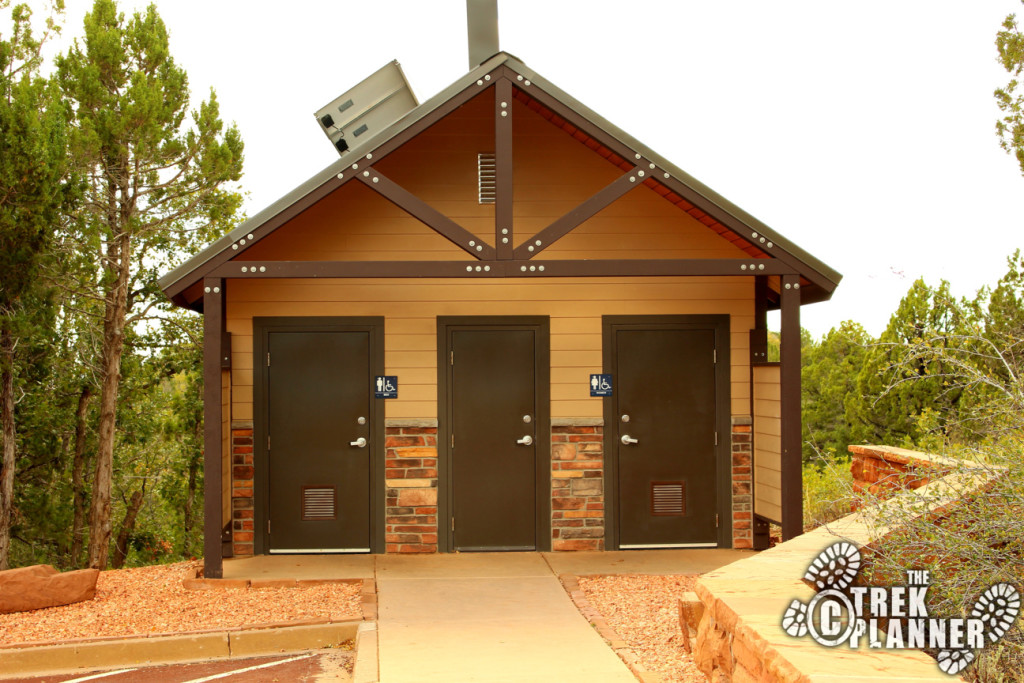 The hike to the Timber Creek Overlook is 1/2 mile making this entire hike only 1 mile roundtrip.  It was really easy and didn't gain too much in elevation while it goes in a south direction for the entire hike.
The trail begins at a large parking lot where are there plenty of parking slots for your RV, car or truck.  There are also pit style toilets and a few picnic tables here too.
Even just from the parking lot you already have great views of the giant sandstone mountains on the other side of the canyon.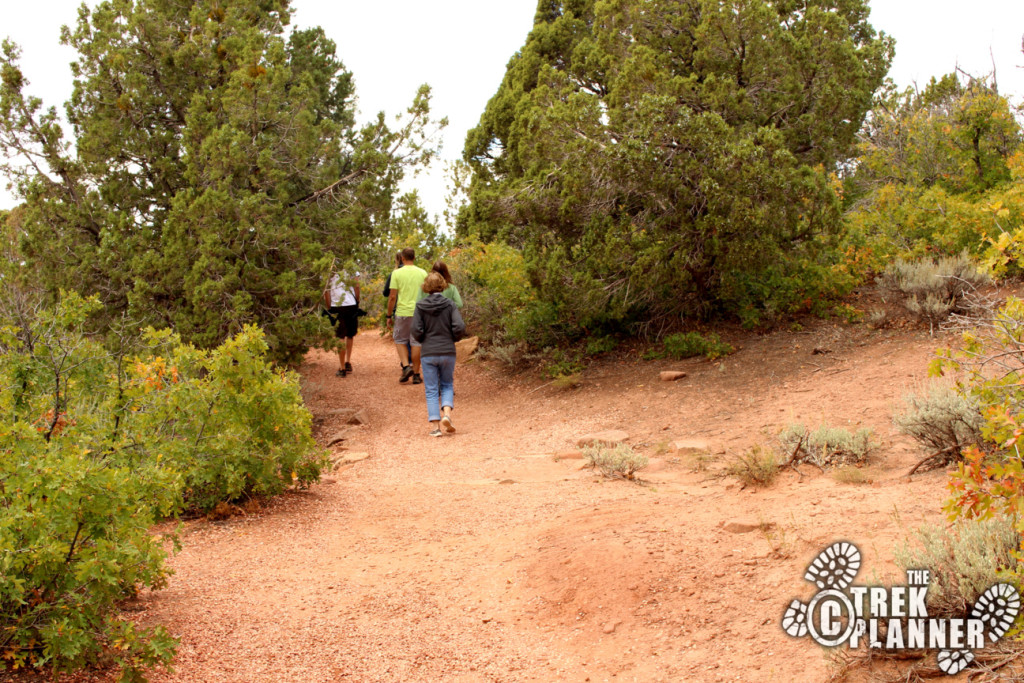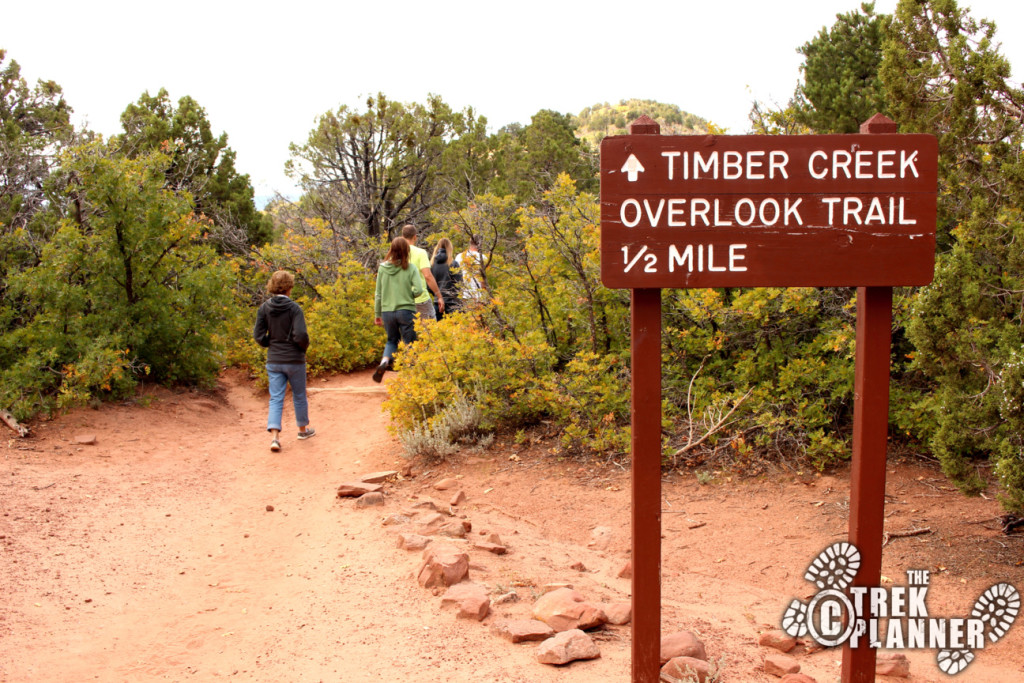 The trail winds around juniper and scrub oak trees as you make your way to the overlook.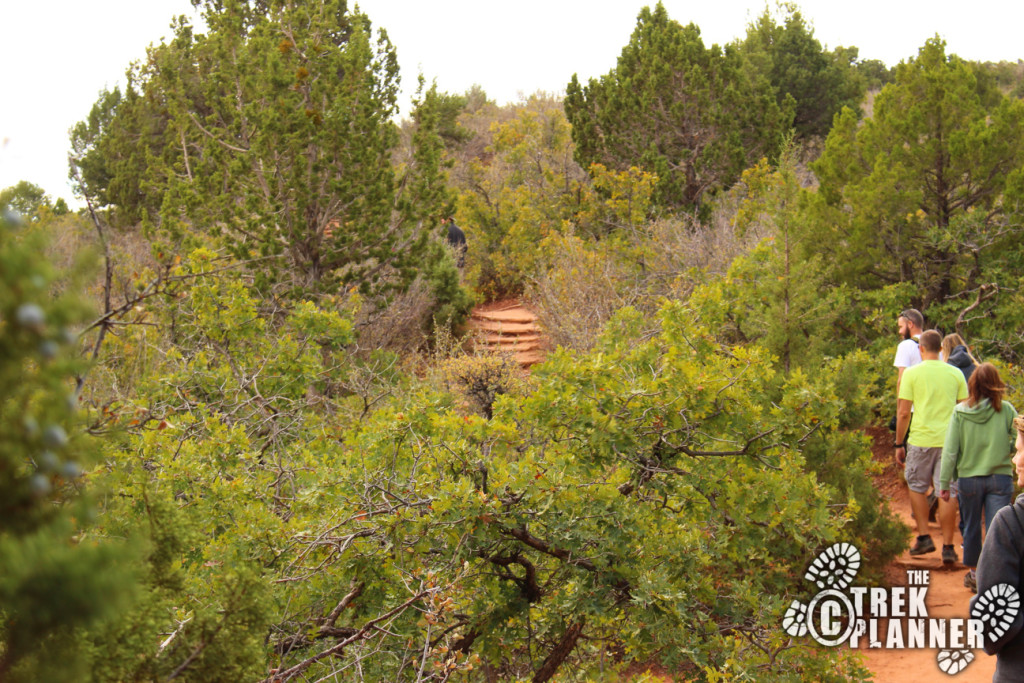 The views this hike offers are worth the short trek.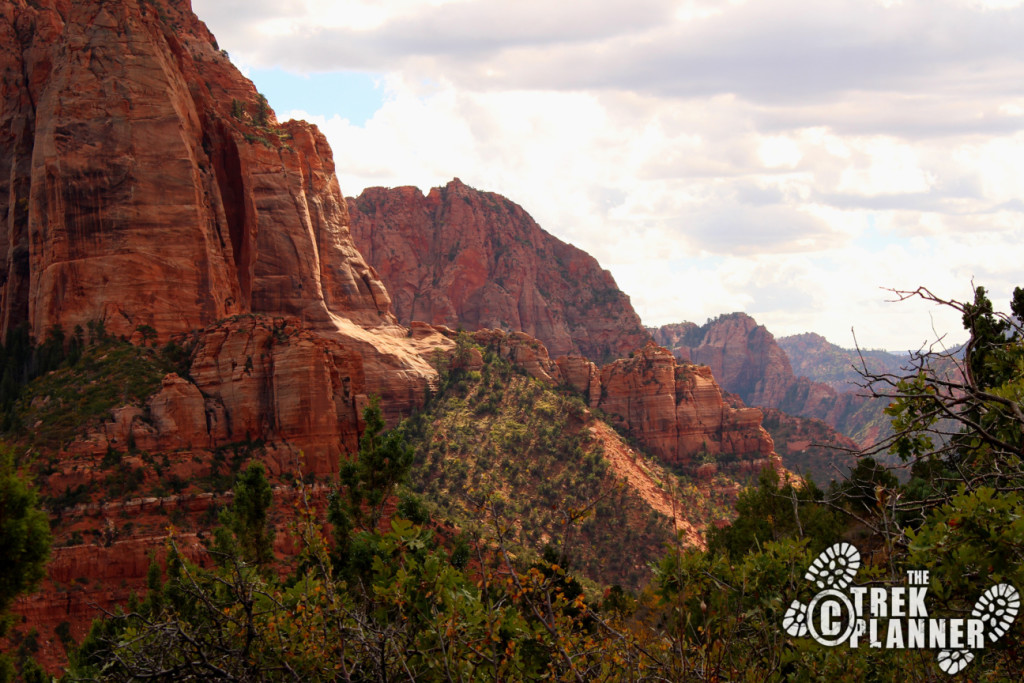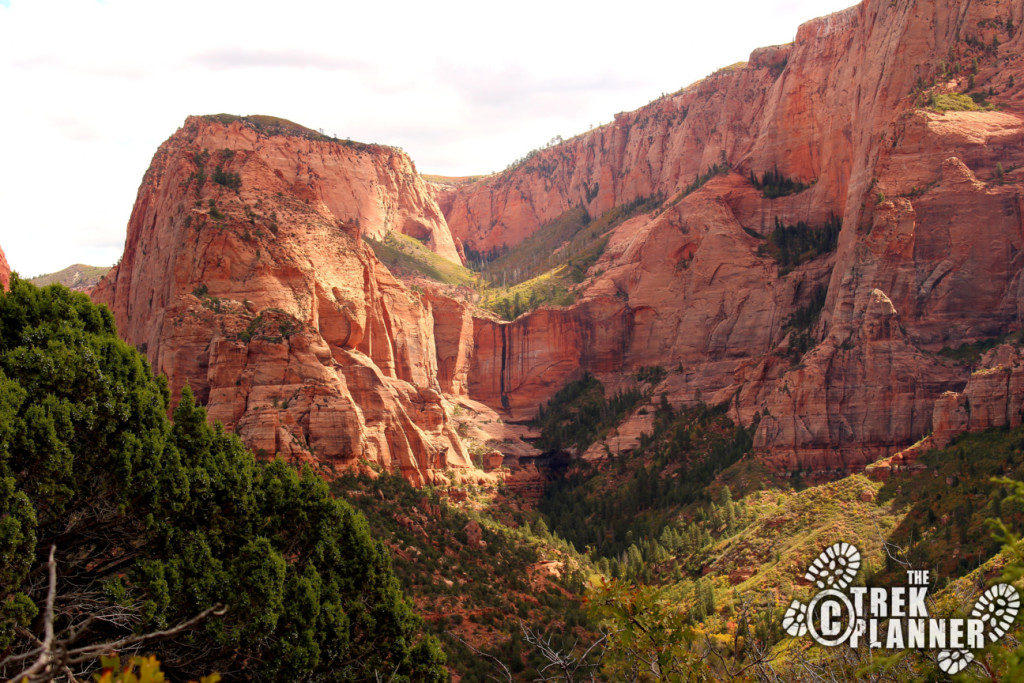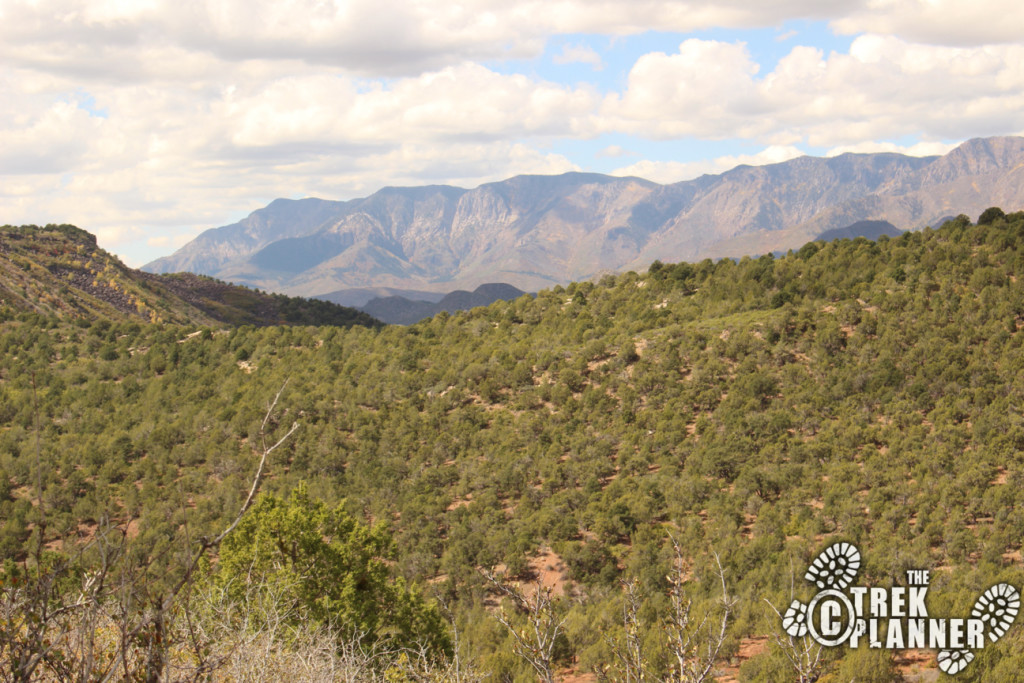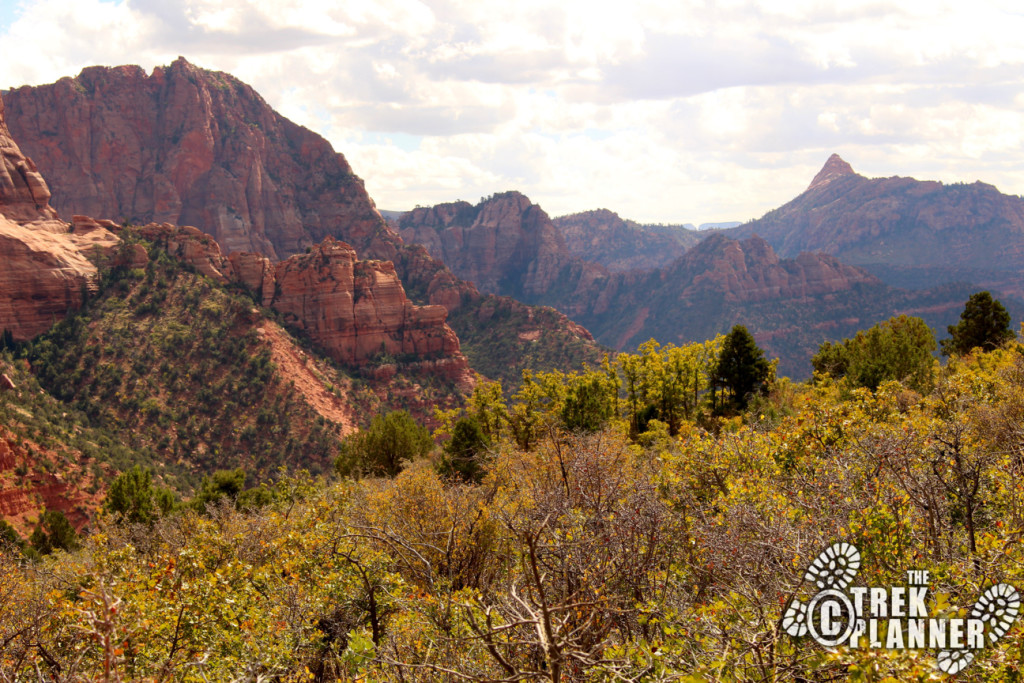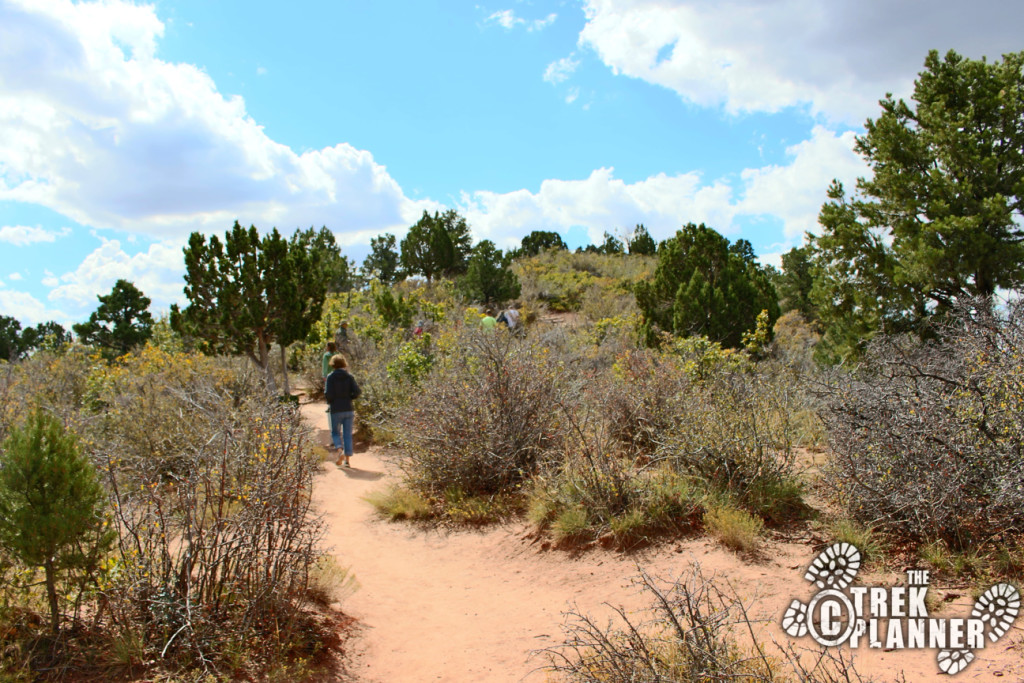 Along the way we found this tarantula spider in the middle of our path.   We stopped to take a few pictures.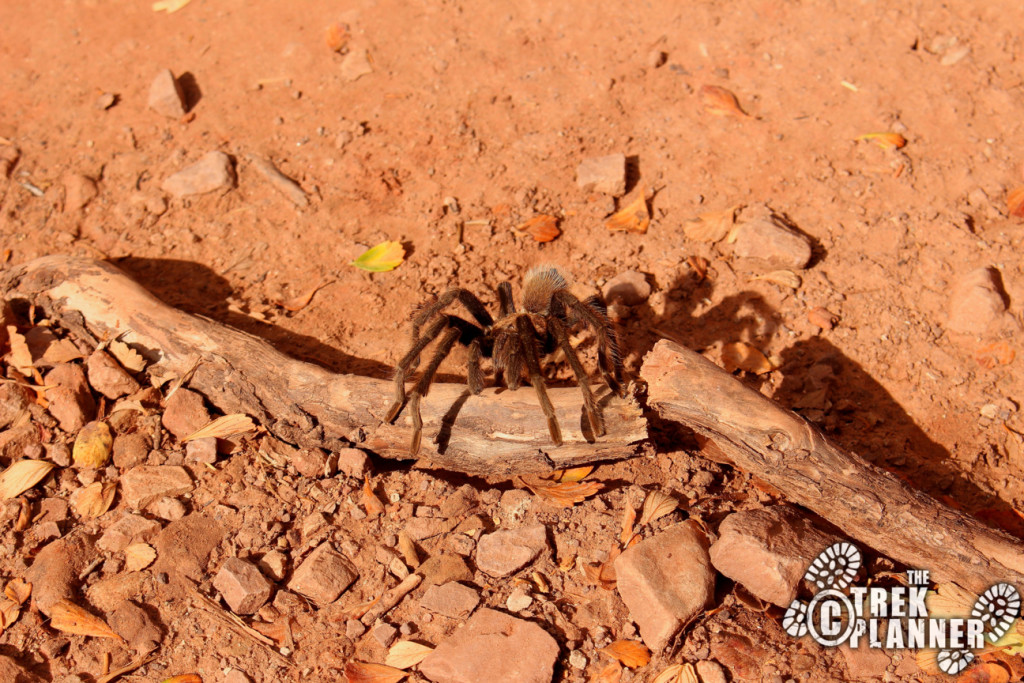 Keep going and you will come to the overlook which isn't too much farther.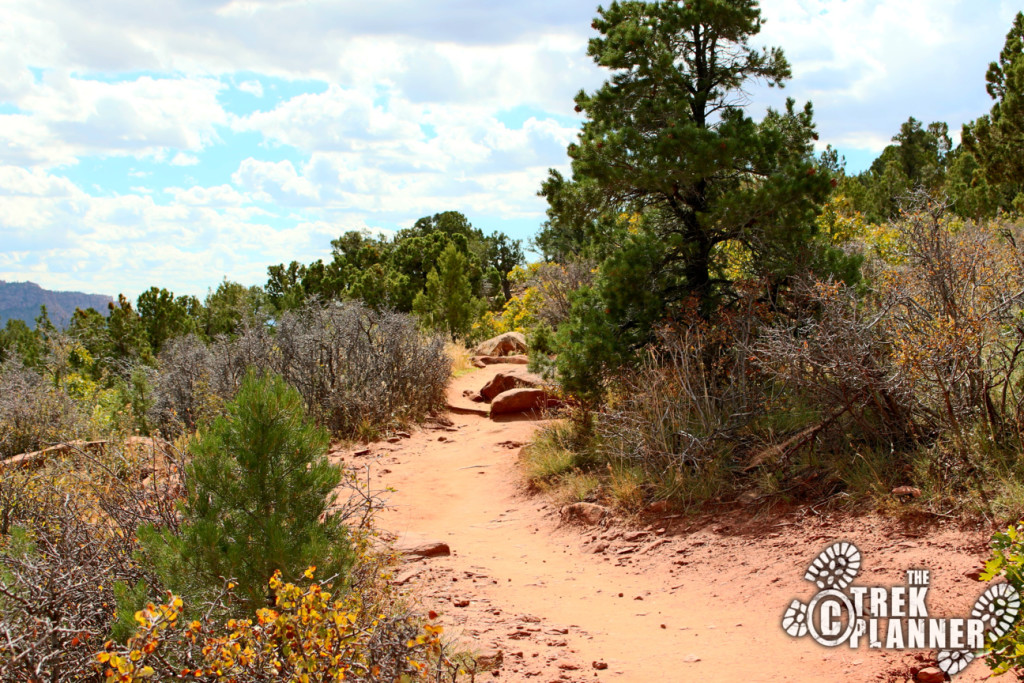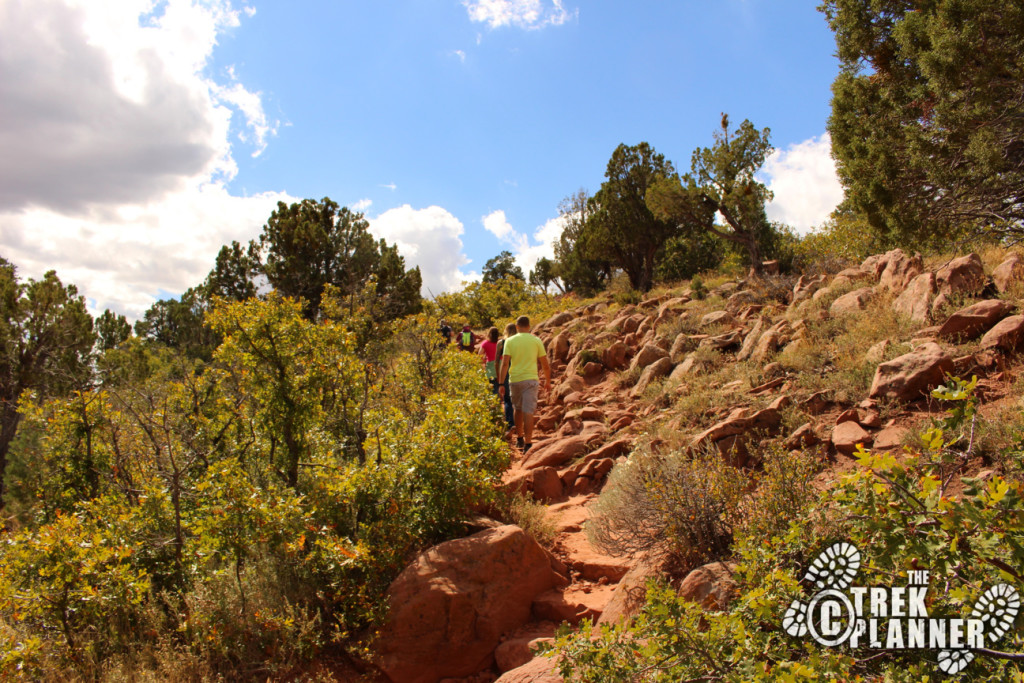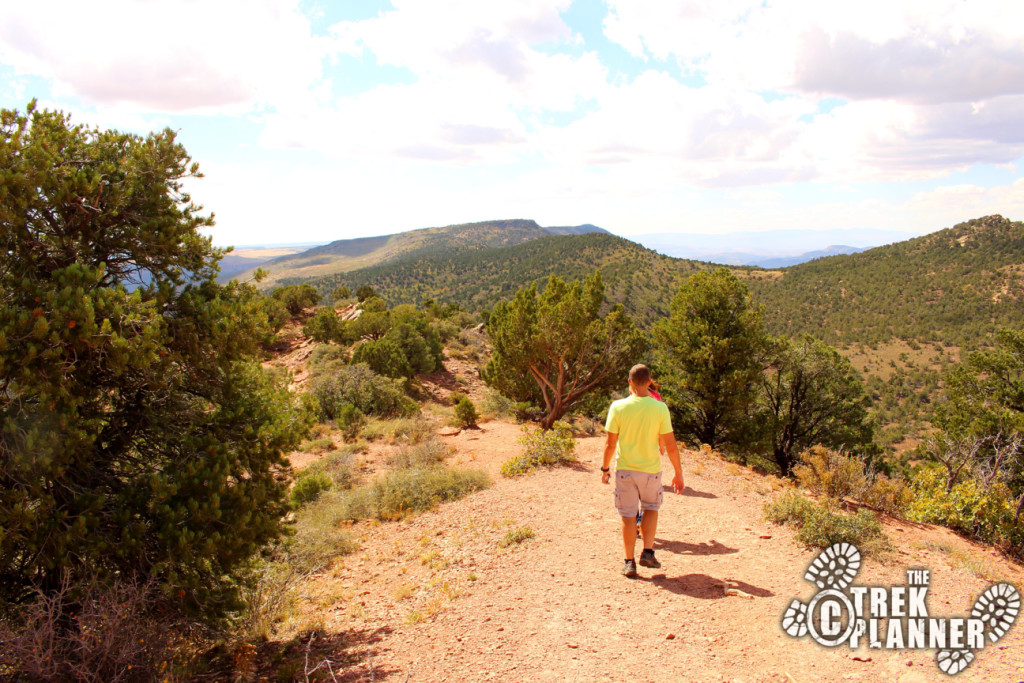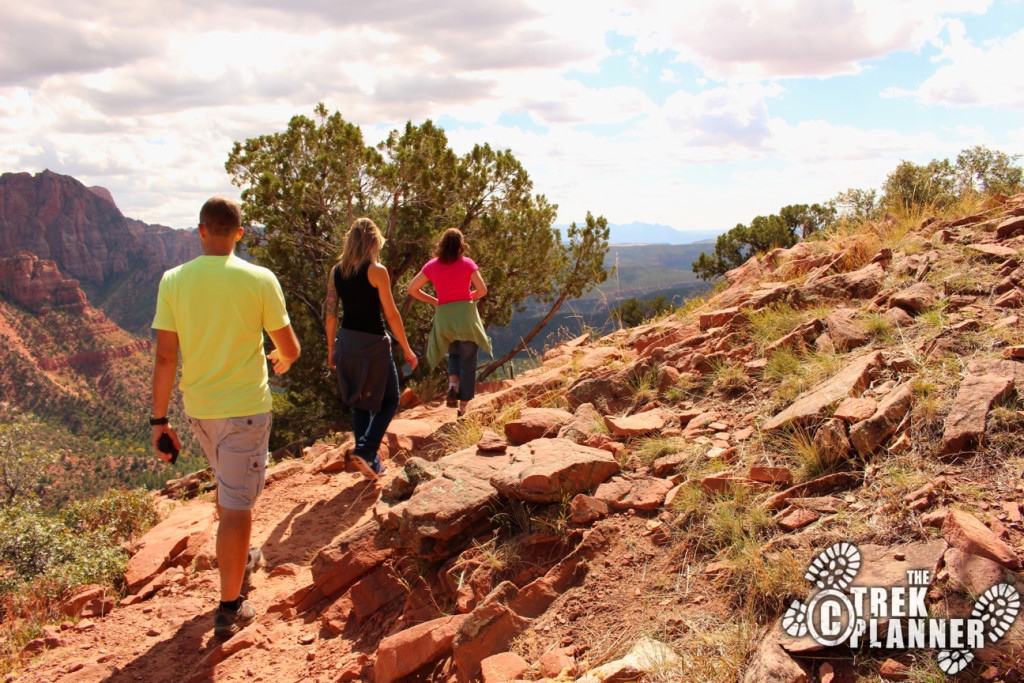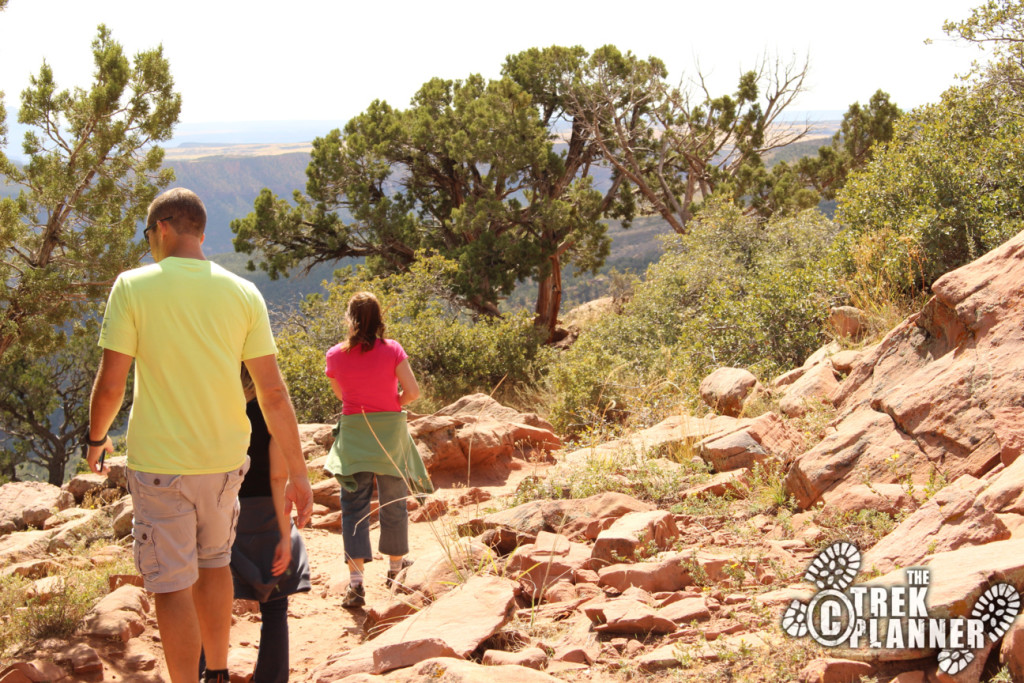 The overlook looks over Timber Creek and the entire valley below you.  If you look closely near the valley floor you can see the trail which leads to Kolob Arch which is one of the longest arches in the world.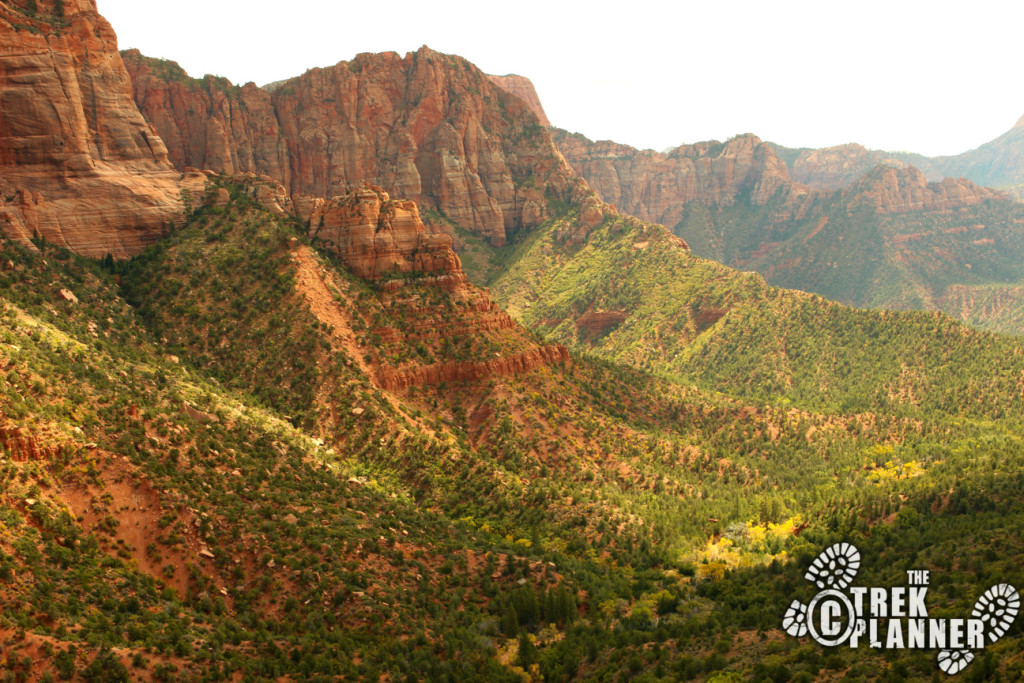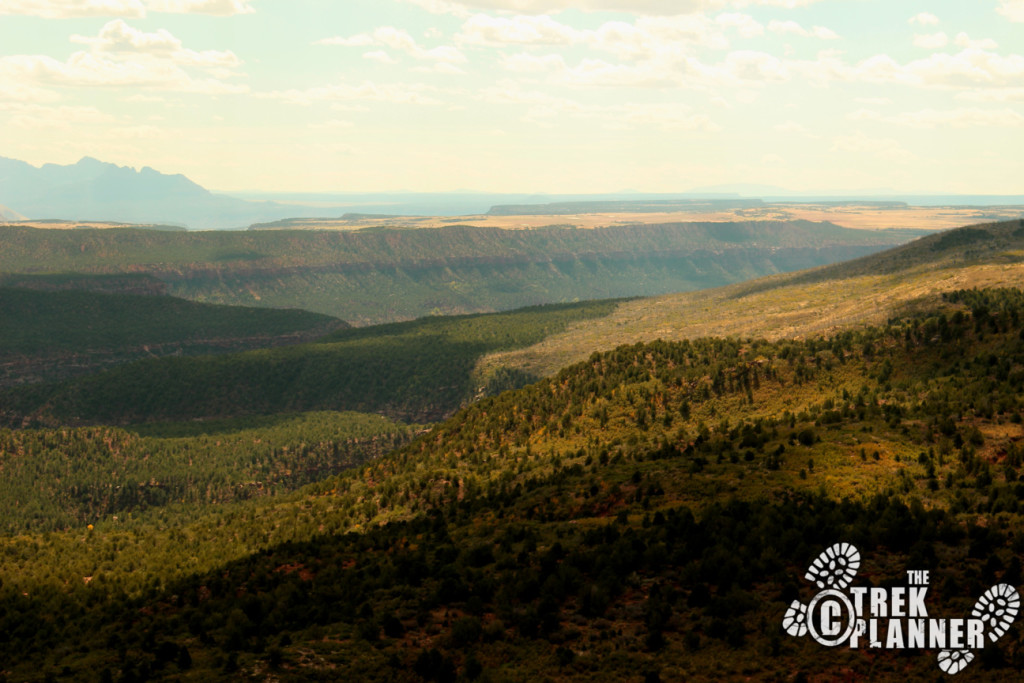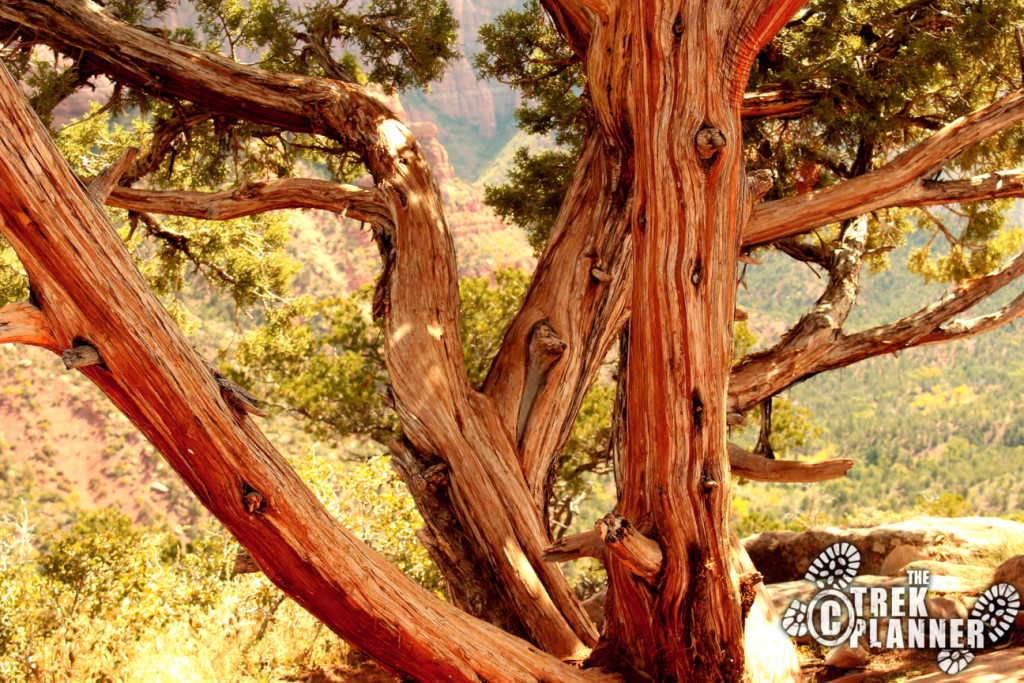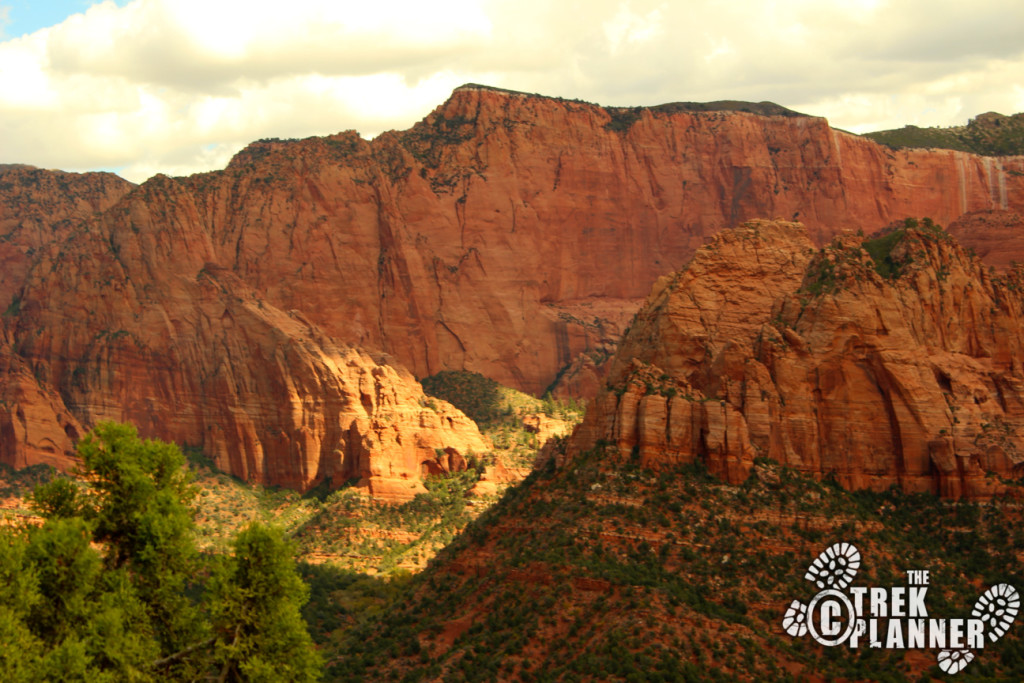 The Return:
Head back the same way you came.
Personal Thoughts:
While driving home one Sunday afternoon, we took a detour to Kolob Canyons.  Since this was my first time to visit Kolob Canyons I wanted to at least do one short hike to get a better feel for the area.  The Timber Creek Overlook Trail was a great short trail that would be great for people of all ages and you could do it in less than an hour.