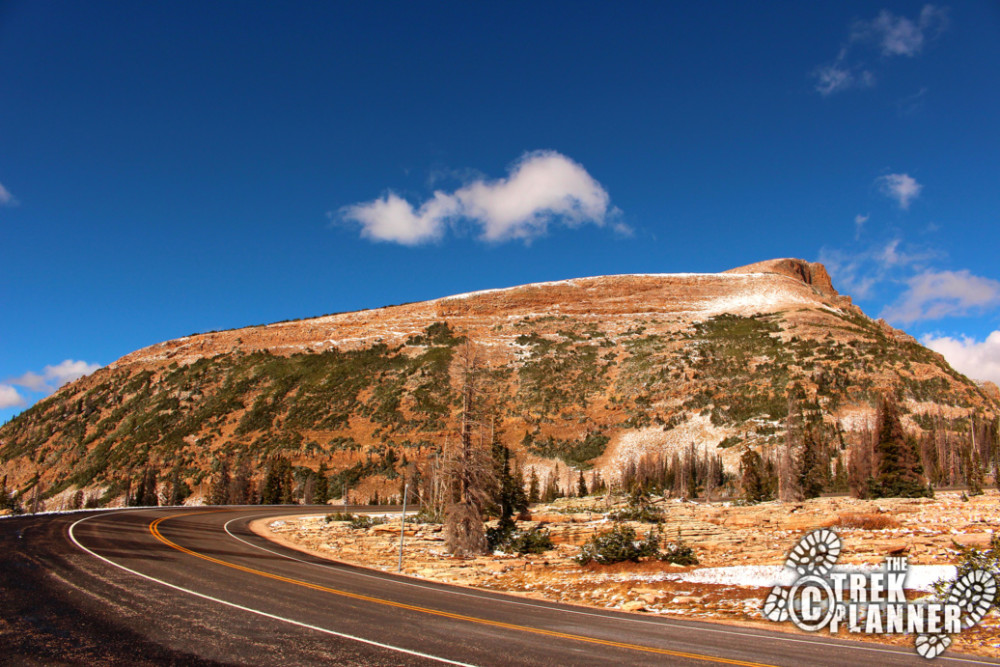 Overview
Bald Mountain, Murdock Mountain, Reids Peak, many lakes and ponds
About 2.65 miles round trip
Dogs are allowed on trail
Recreation Pass is required if you are parking in the parking lot here
Open all day in the summer months
Pit style at the parking lot
Allowed in designated camping areas nearby
Bring meals and snacks as needed.
Hat, sunglasses, bag for food and water, walking poles
GPS Coordinates:
Trailhead: 40.68889, -110.90365
Bald Mountain: 40.69885, -110.90327
Trail Map
Driving Directions
The Trail:
The second I stepped outside of my car I immediately had the thought "I should have done this a month ago!".  There was snow all over and it only got deeper the higher I went.  That being said, I still quite enjoyed this moderately difficult hike to the summit of Bald Mountain.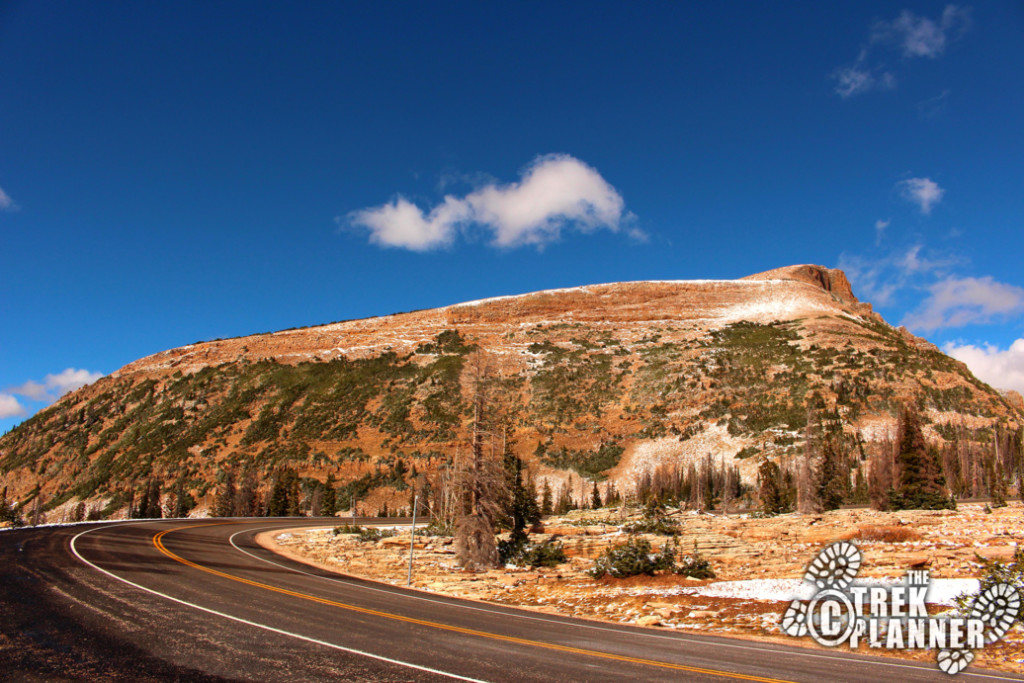 I have heard about Bald Mountain for many years now and I know it is a popular trail to hike in the warmer months.  It is easy to access and you practically drive right up to the base of the mountain to begin your hike.  It is little more than 2.6 miles round trip so it won't take you more than a few hours to hike to the nearly 12,000 ft summit.
The trail begins from a very large parking lot where there is room for probably 40-50 vehicles.   There are several picnic tables and pit style toilets at the parking lot too.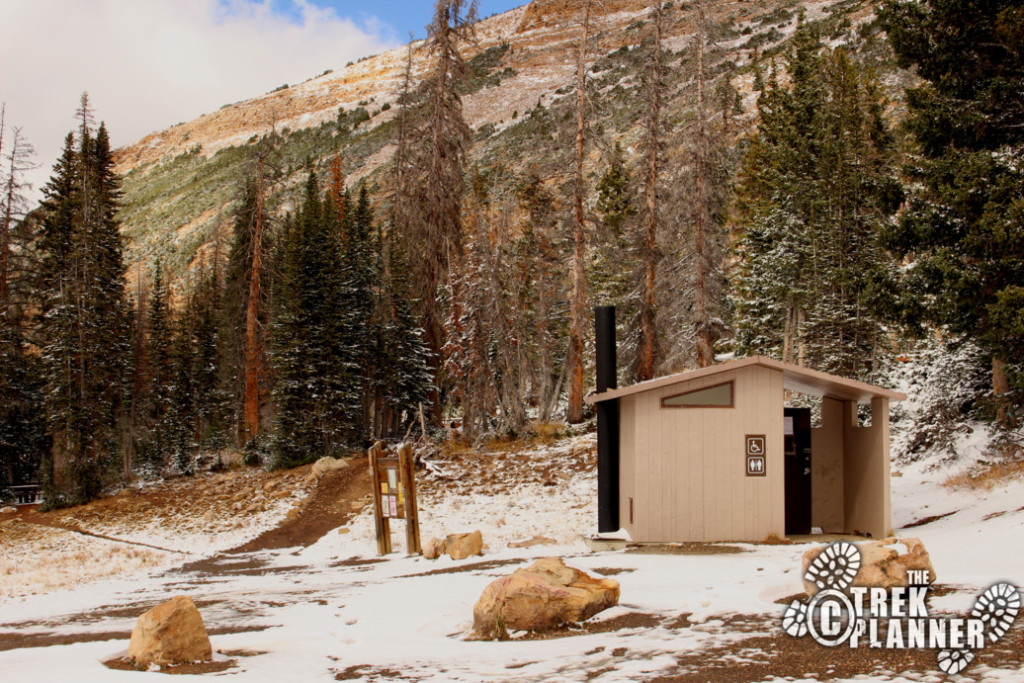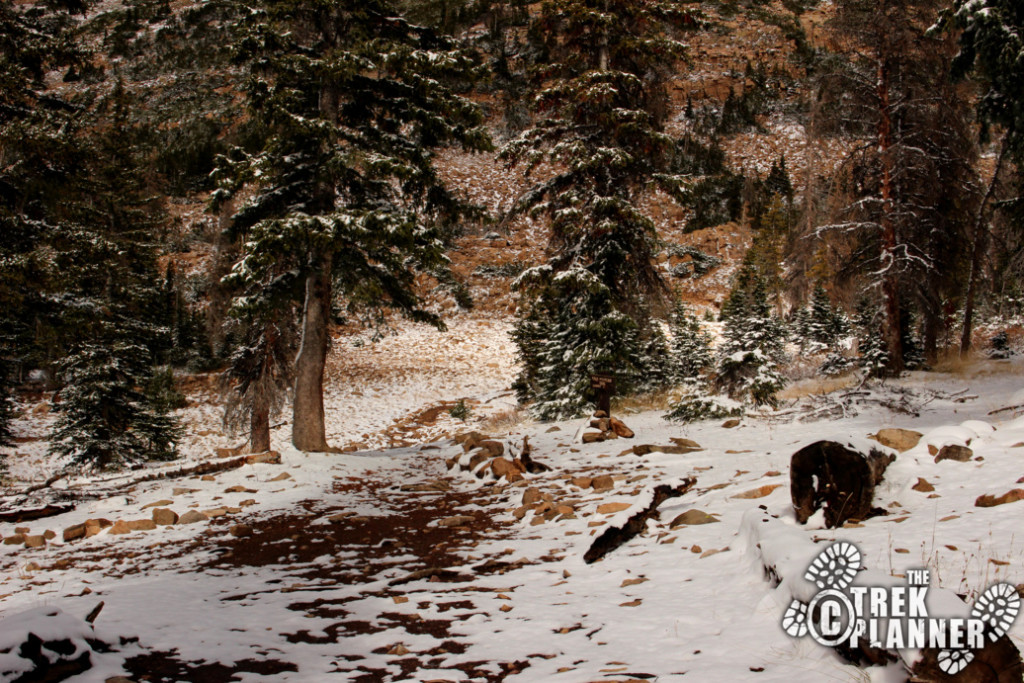 From the trailhead you will hike between the only tall trees you will encounter on this entire trail.  The rest of the trees are short and eventually nonexistent once you hike above the timberline – which isn't too far up the trail.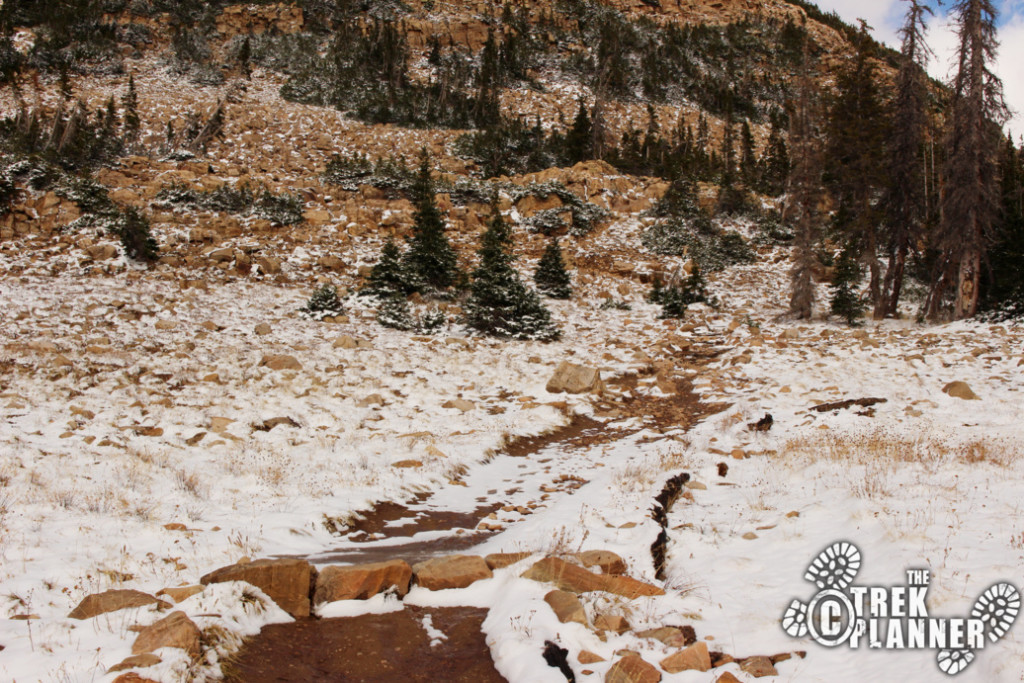 The trail will quickly rise in elevation before it hits the first tier where it will level off a little bit before rising up to the next tier.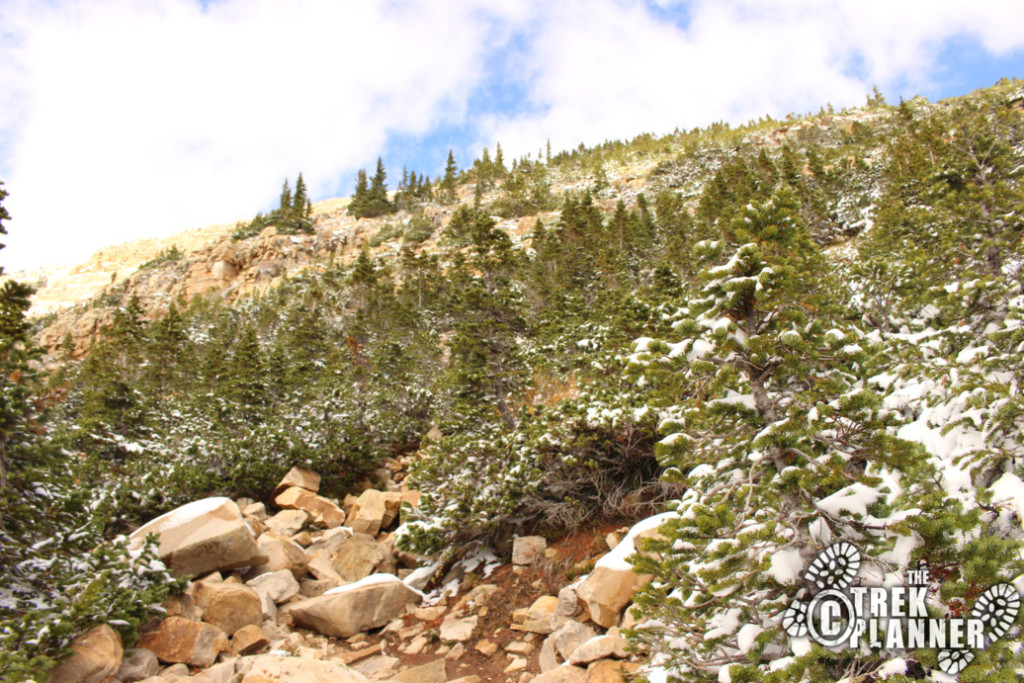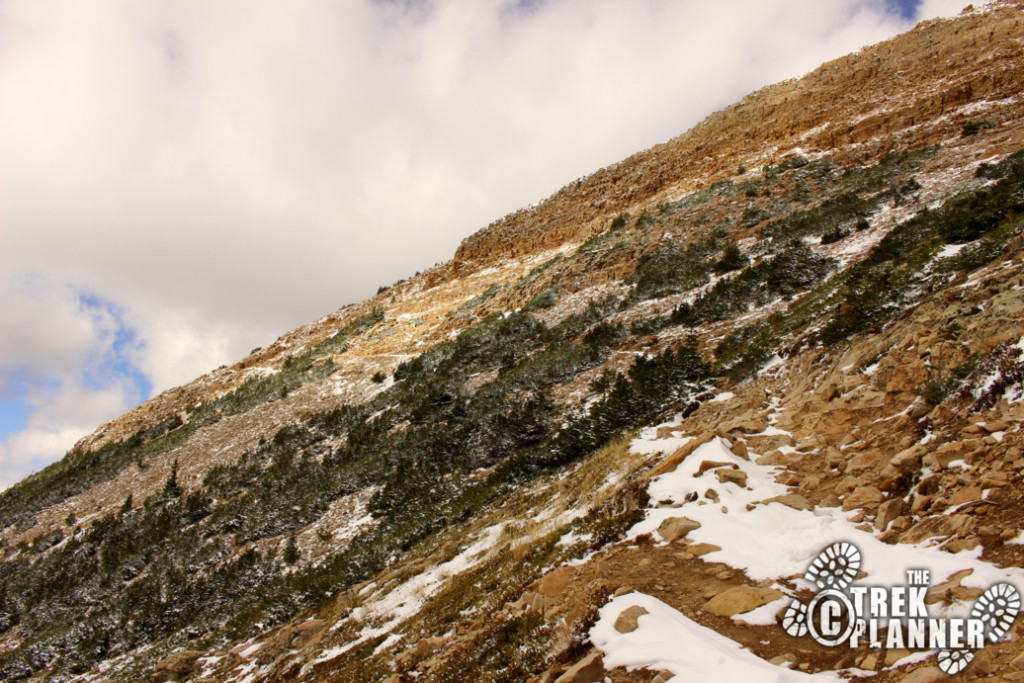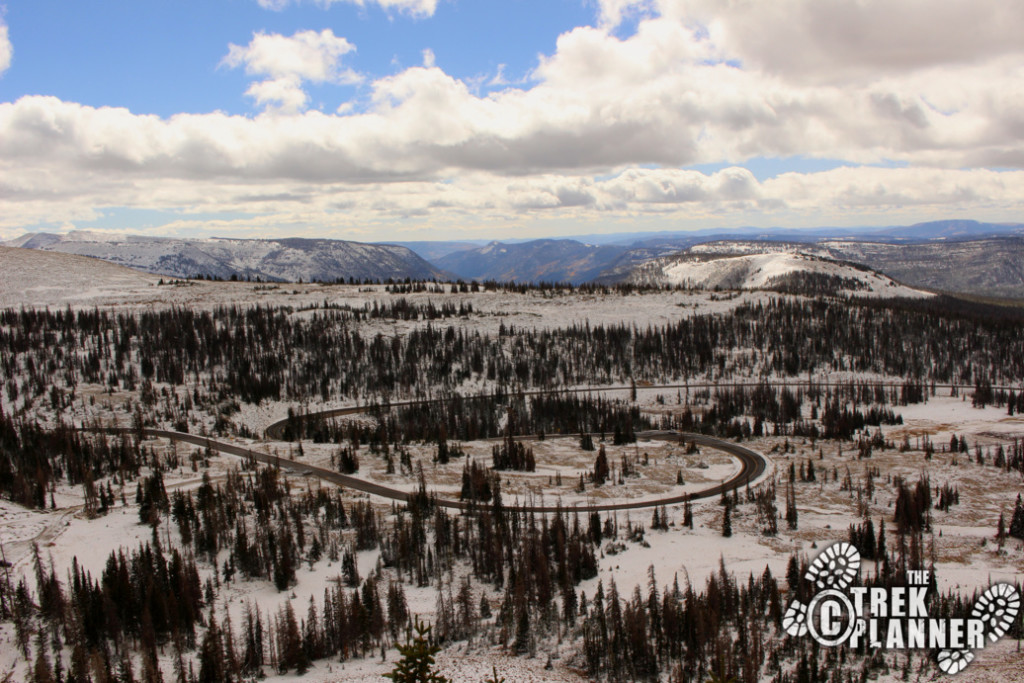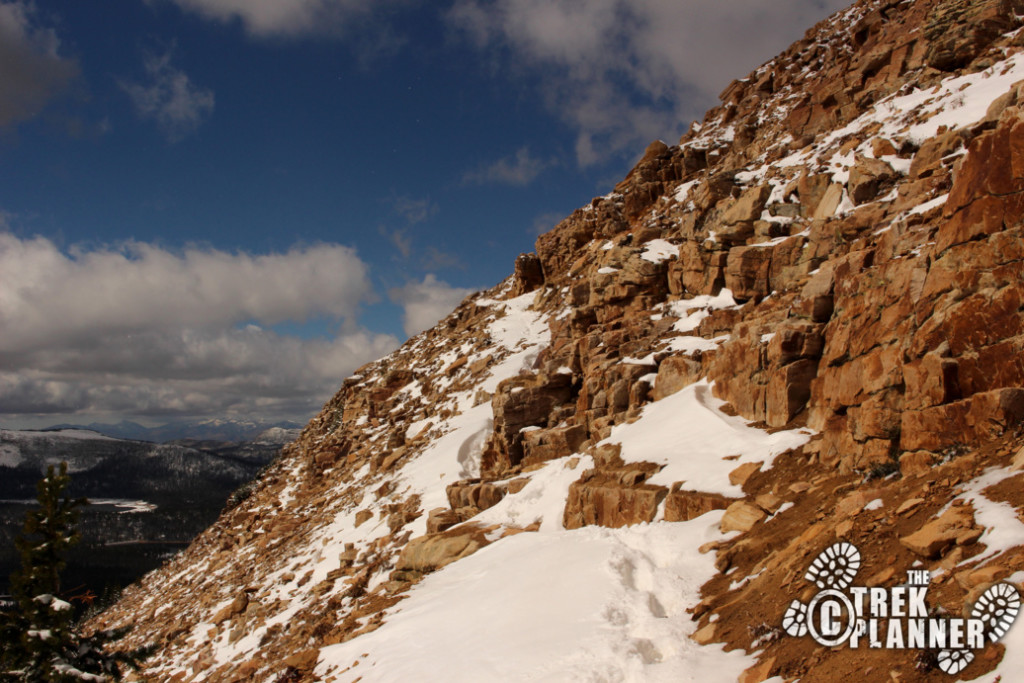 The trail may seem like it is very exposed in my pictures but actually it isn't bad at all.  There is one area near the summit that is sort of iffy but overall it isn't bad.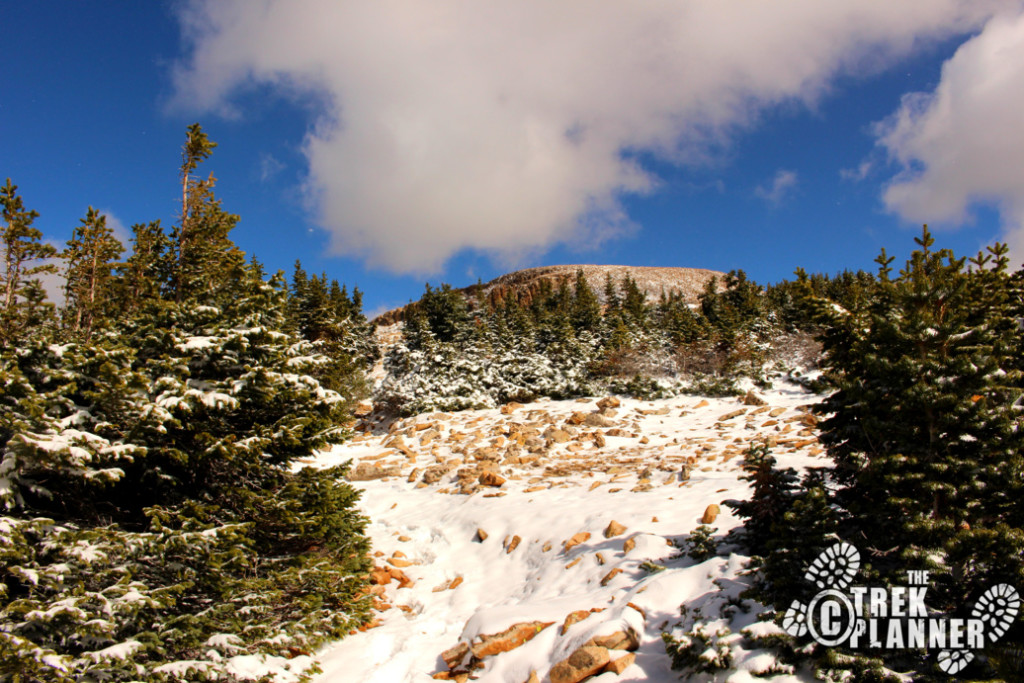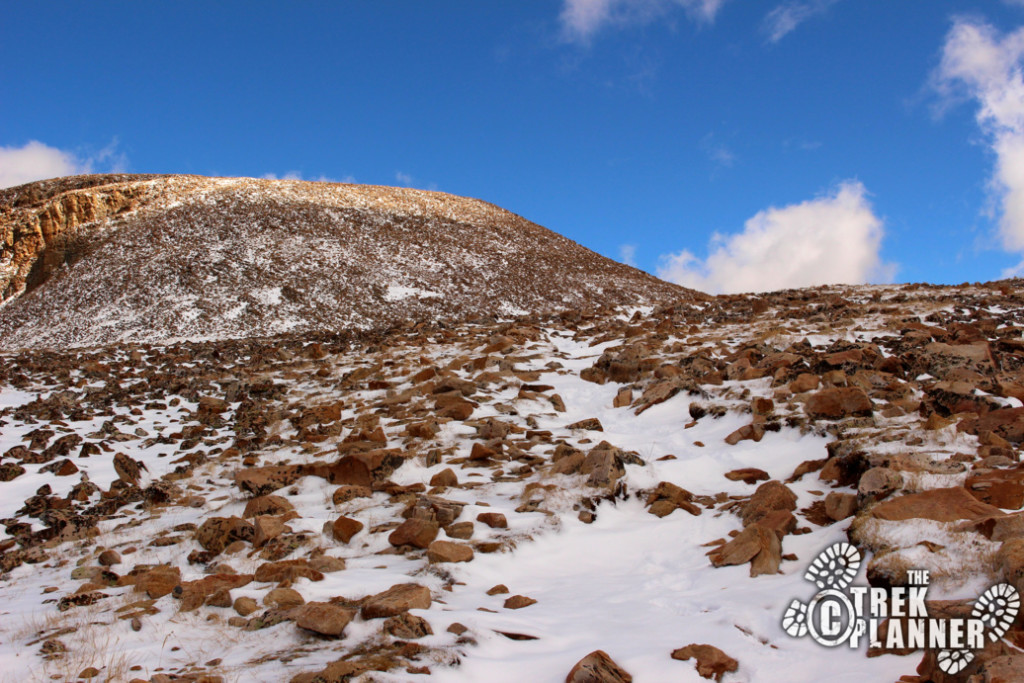 From this point the trail will slightly gain in elevation until the next tier again.  You can easily see that Bald Mountain is actually, bald!  It looks like someone came by and dumped a whole bunch of small rocks and boulders all over the place and ripped out all the vegetation.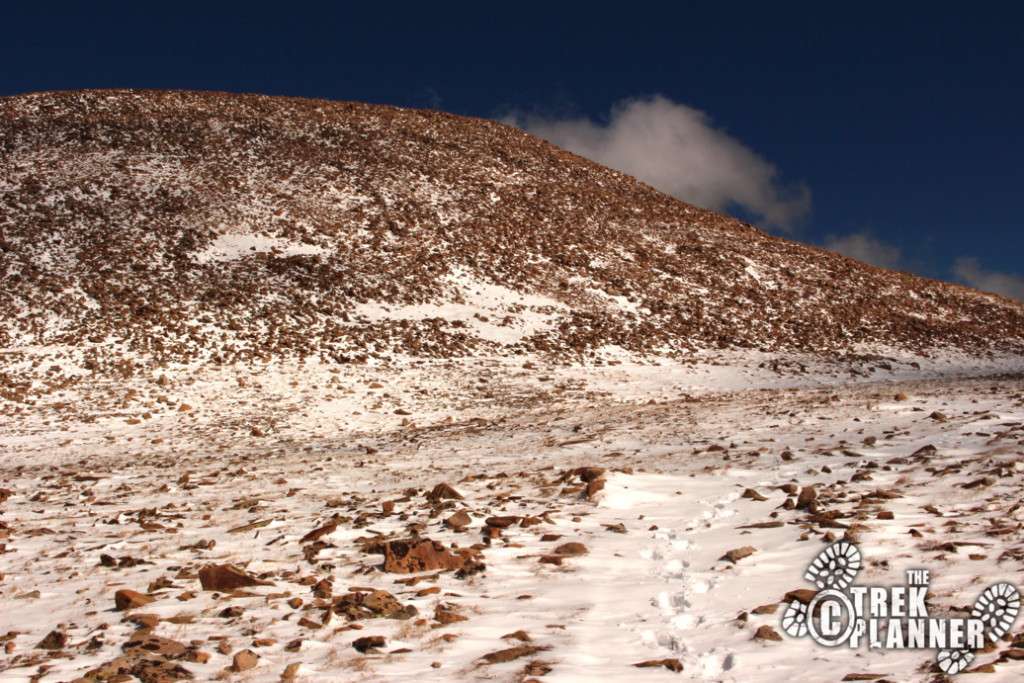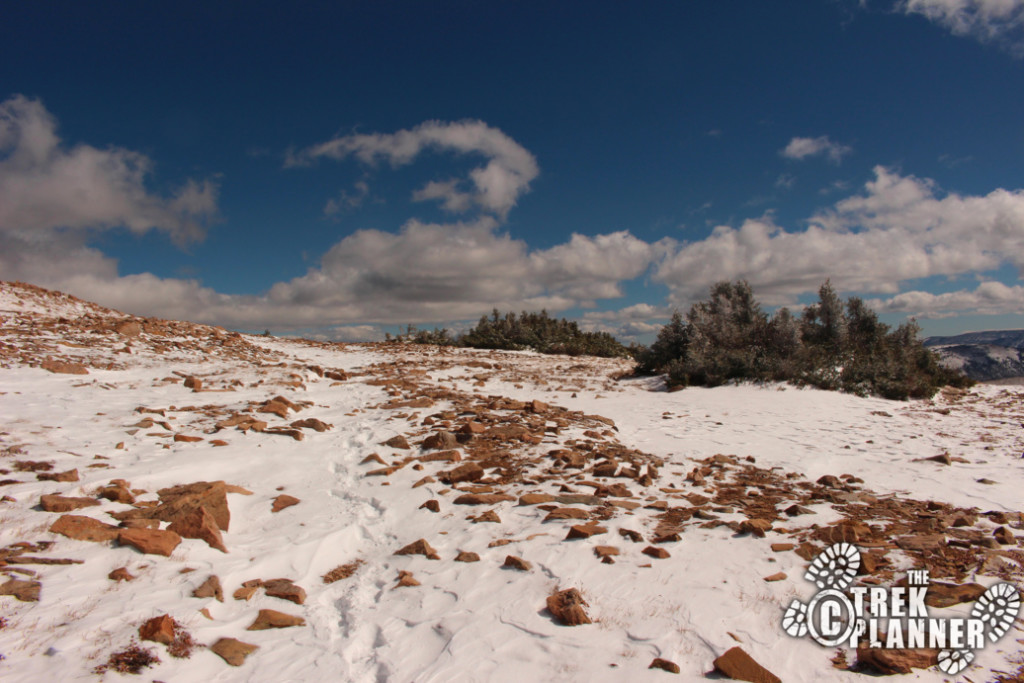 Pretty soon you will curve around to the south side of the mountain and gain more in elevation until the top.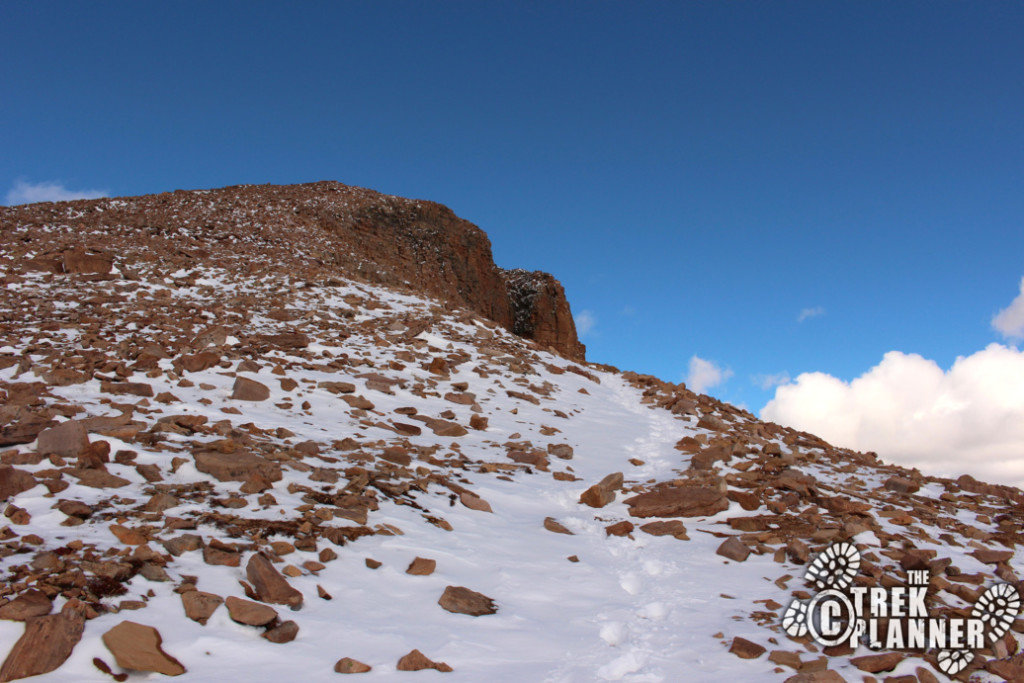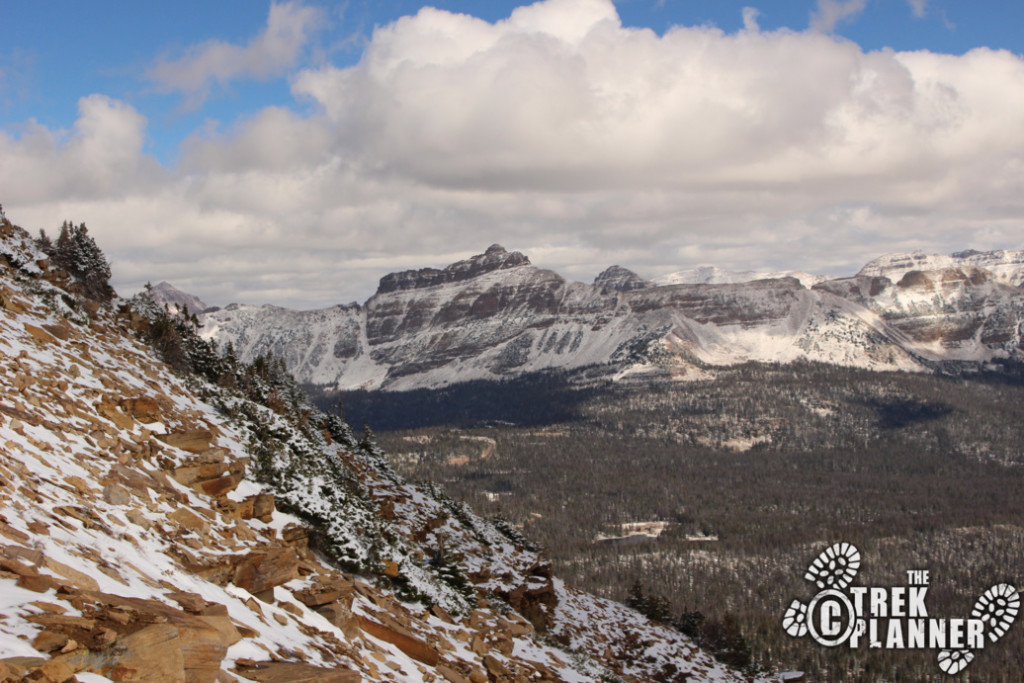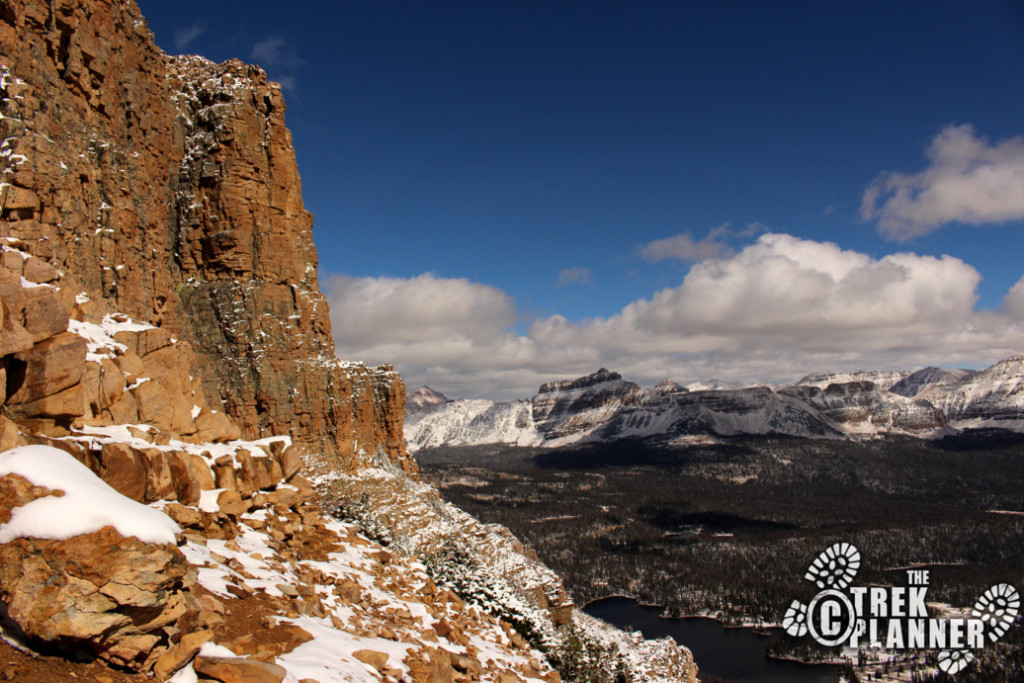 If you look to the south you can see Murdock Mountain (in the picture below) which is the dome style mountain literally across the street from Bald Mountain.
The trail keeps going up!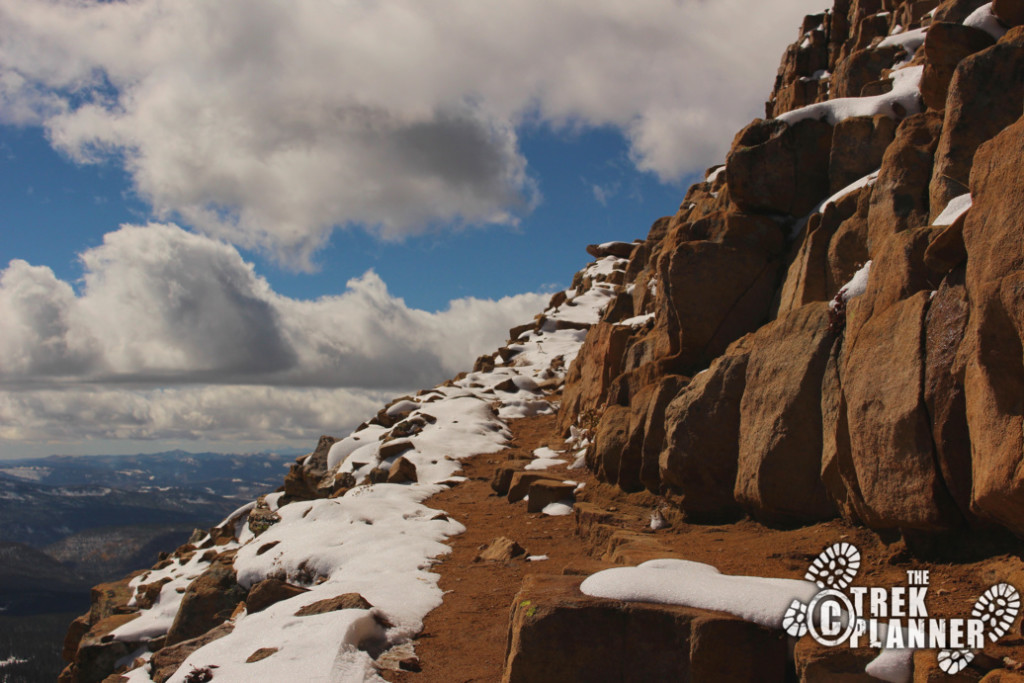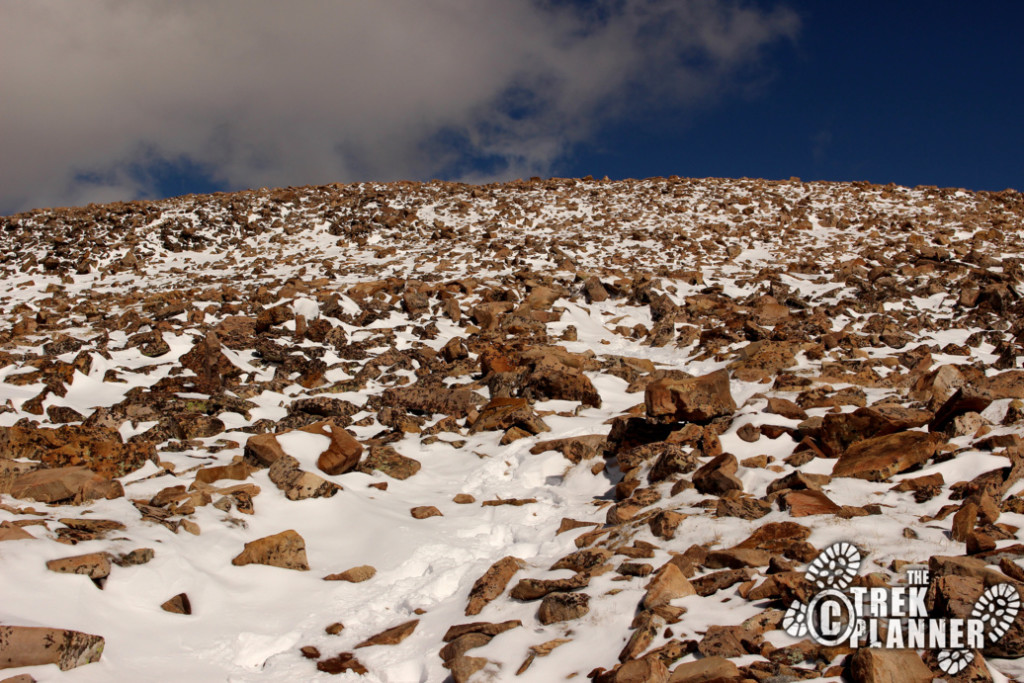 Even hiking with all this snow I found about a dozen people on the trail.  I stopped and spoke with a few who also said this was their first time hiking Bald Mountain.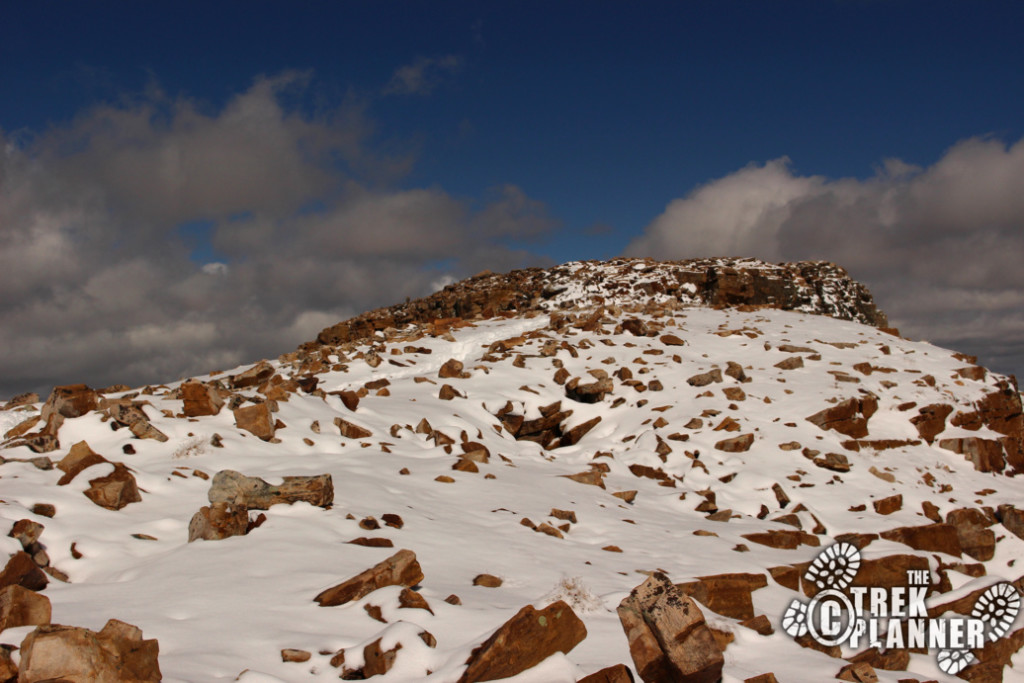 You can't really see but in the picture below is where the sort of iffy area is located.  It is potentially a scary area because you can see straight to the ground from trail.  So if you are afraid of heights or exposed areas then you may need to use more caution.  It really isn't that bad.  But A lady I spoke with near the trailhead said she turned around at this point.   I personally didn't feel any danger at all but I just have to put this warning in just so you know.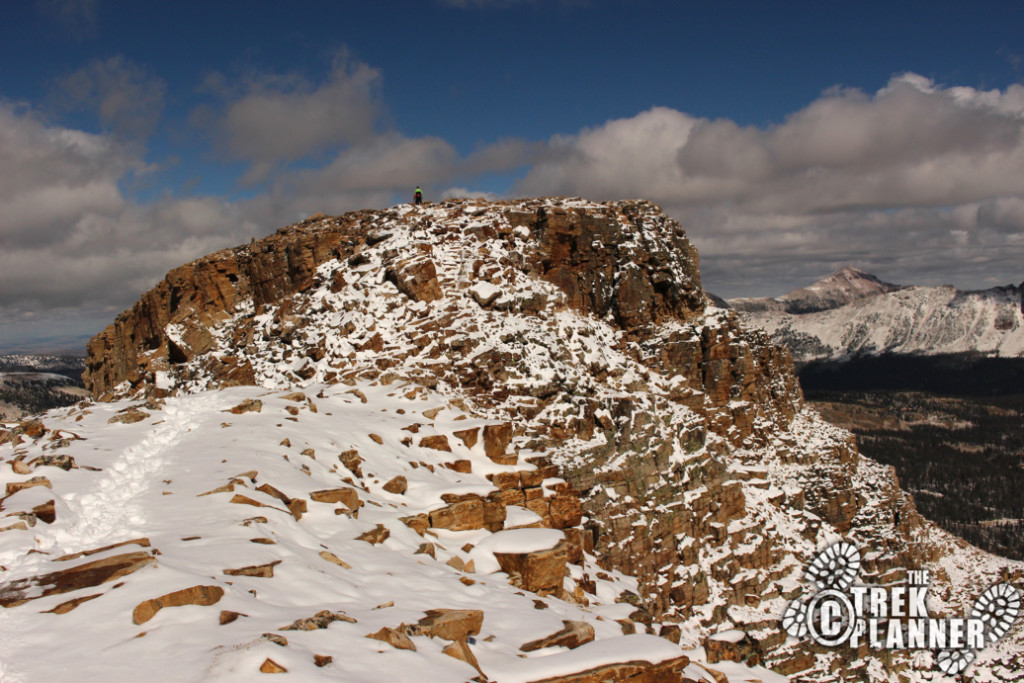 If you look north you can see Reids Peak.
You will finally arrive at the summit!  The views are incredible!  During my visit it wasn't windy at all.  It was really quiet and peaceful.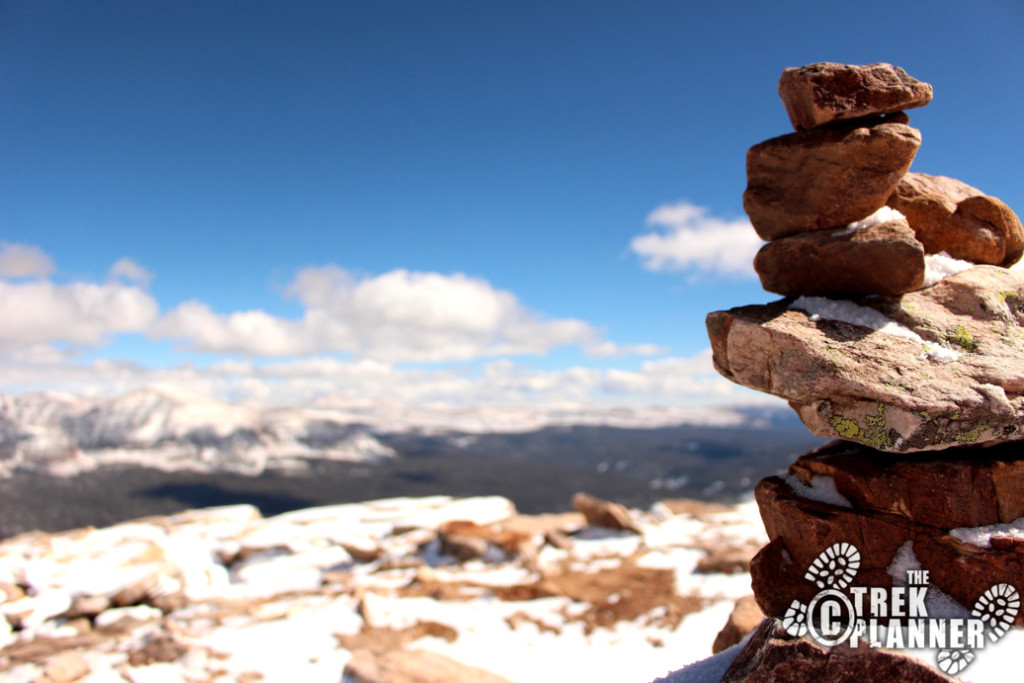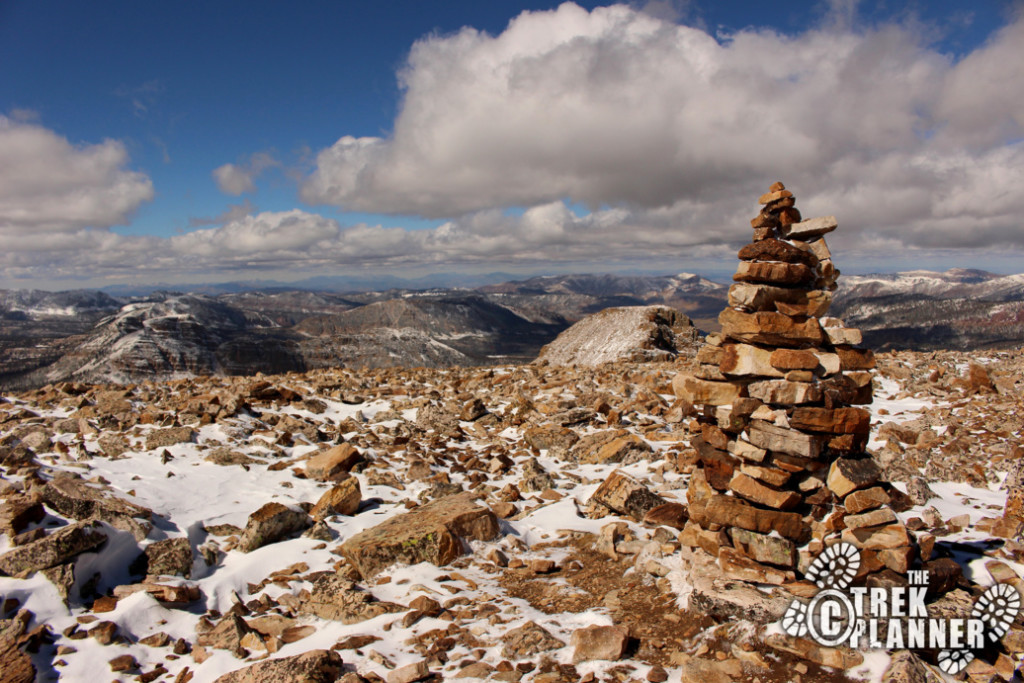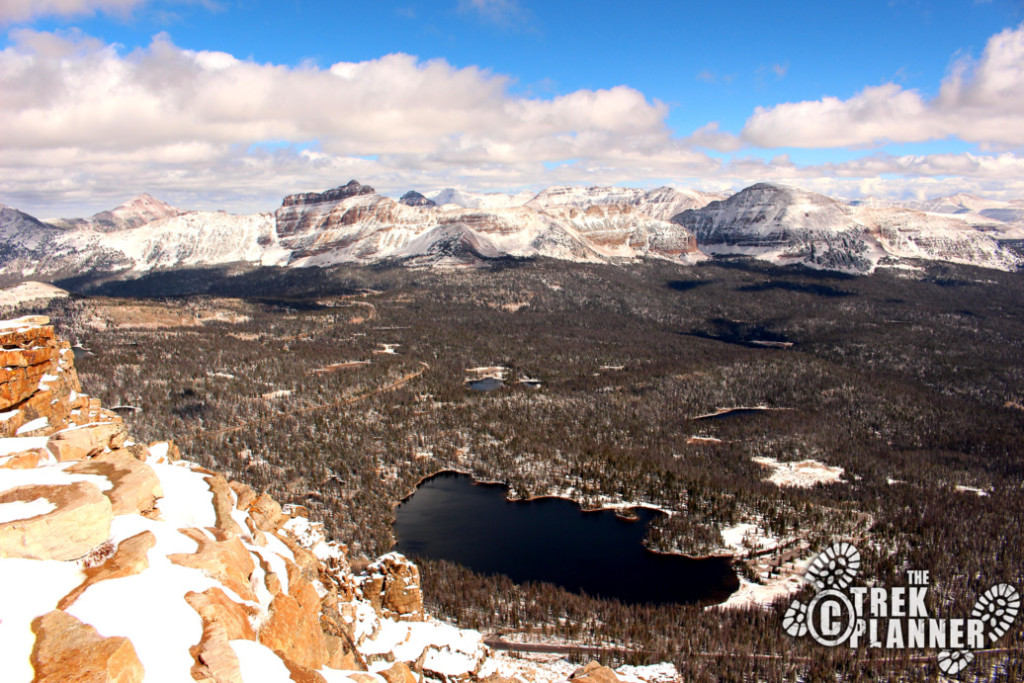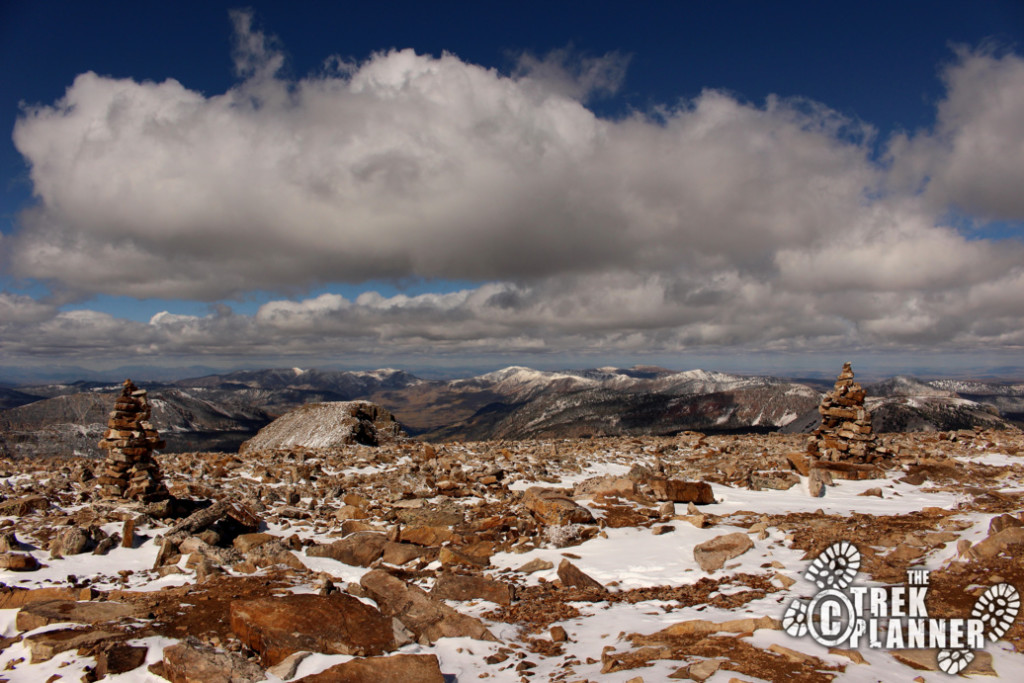 You can see the parking lot from here too.
The Return:
Hike back down the same trail that you came up.
On the way down I got a big whiff of pine needles.  I didn't notice the smell coming up but coming down it was very strong but smelt fresh!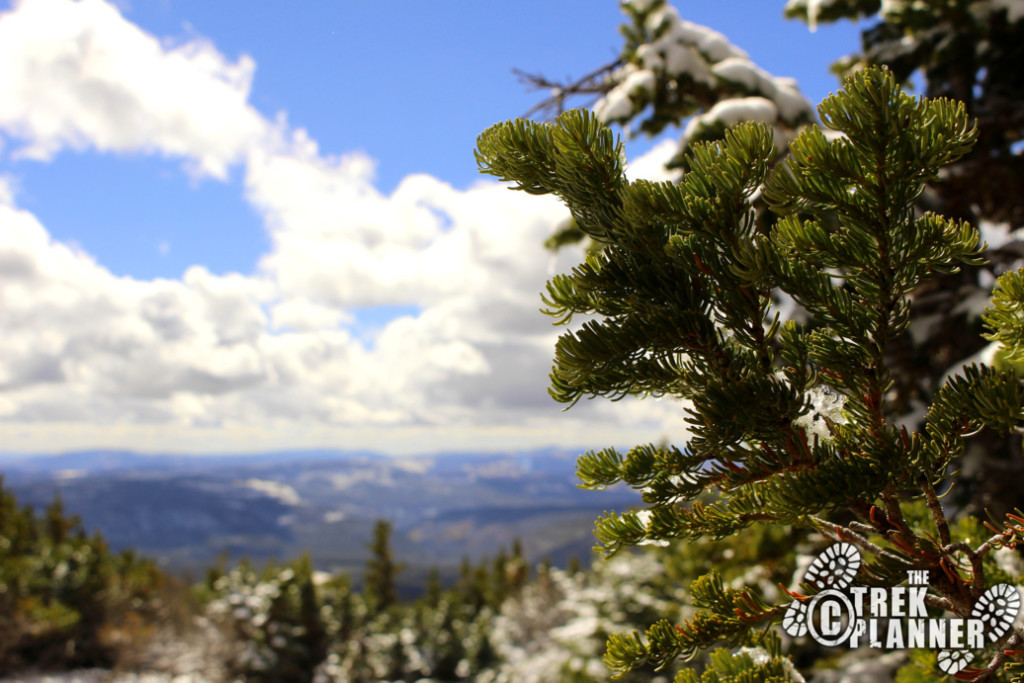 Personal Thoughts:
While I should have known there would be a good amount of snow on Bald Mountain in early Octover I still had a great time exploring here.  To be quite honest, the trail itself really isn't that remarkable.  It is basically just a rocky trail and if it weren't for the great views of the Uinta Mountains I would have rated this trail lower.