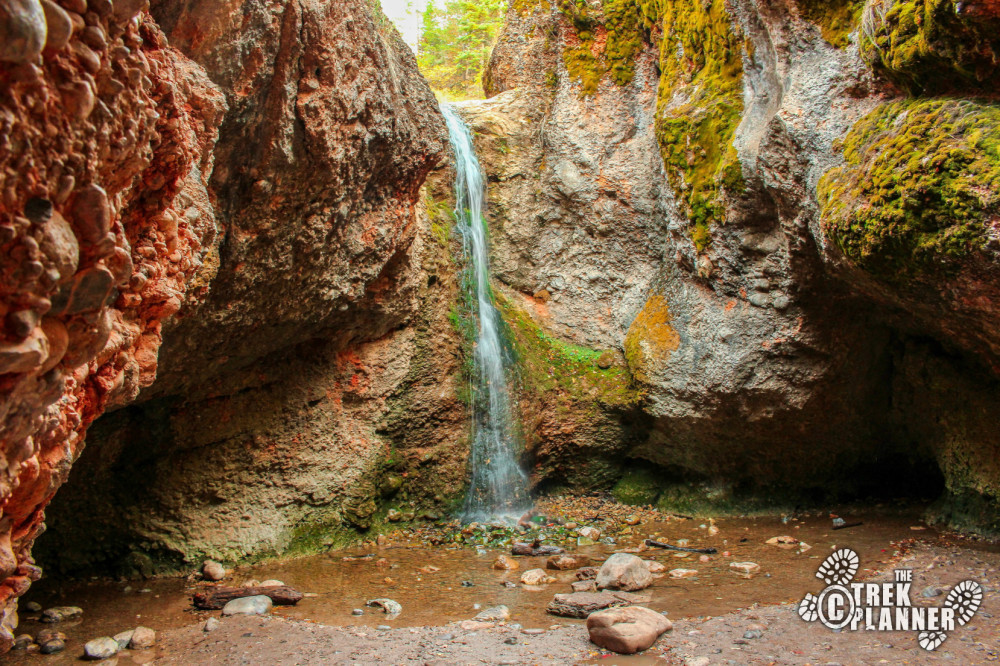 Overview
Grotto Trail, the grotto waterfall
About .6 miles round trip
Bring a bottle of water.
Follows Peteetneet creek to the waterfall
GPS Coordinates:
Trailhead: 39.95152, -111.67583
Grotto Waterfall: 39.94849, -111.67764
Trail Map
Driving Directions
The Trail: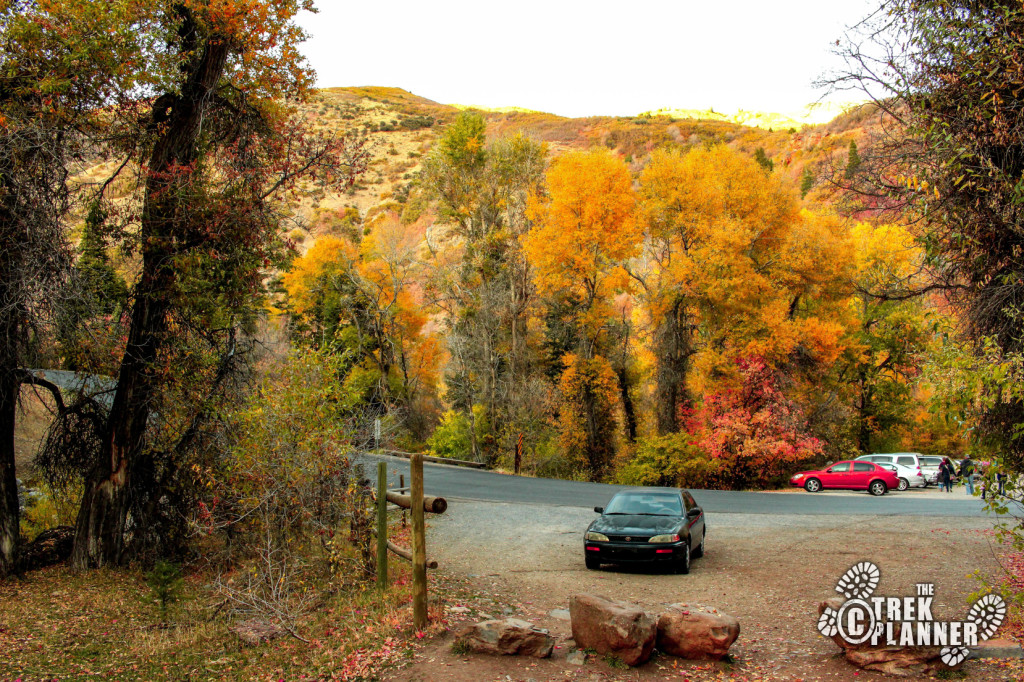 I have had my eye on the Grotto Falls Trail for a few months now.  I wanted to go when I knew the fall colors were going to be out in full force and I sure wasn't disappointed!
This family friendly hike is definitely for all ages and skill levels.  It is only about .3 miles to the grotto waterfall and there are plenty of wood and log bridges for your kids to enjoy as you cross over the shallow Peteetneet creek multiple times.  As I was coming back from the waterfall I stopped to speak with someone who I found out lived in the Payson area.  She told me that this is a local favorite hike and a "hidden gem" for Utah County.  I believe her!  This hike was really cool even though it was short and easy.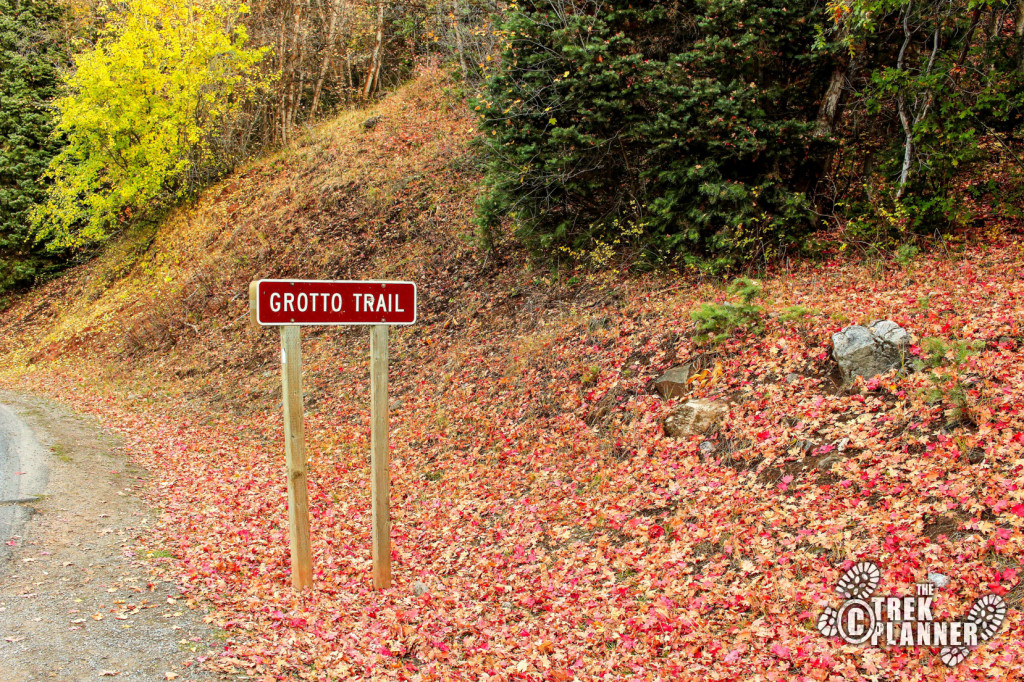 The trail begins at a sharp bend in the road where there is plenty of parking.  You will see a sign that says "Grotto Trail" and this is where you will begin.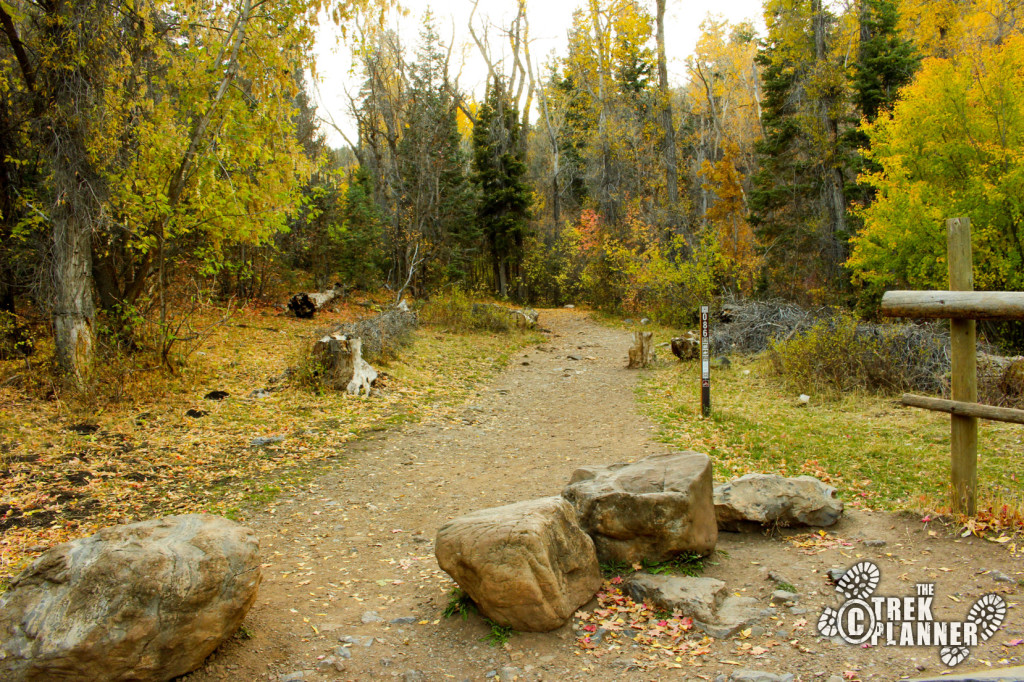 The trail follows shallow Peteetneet creek (at least it was shallow when I hiked this in early Fall) for the entire .3 miles to the waterfall.  The dirt trail was easy to see and follow and I didn't encounter any problems.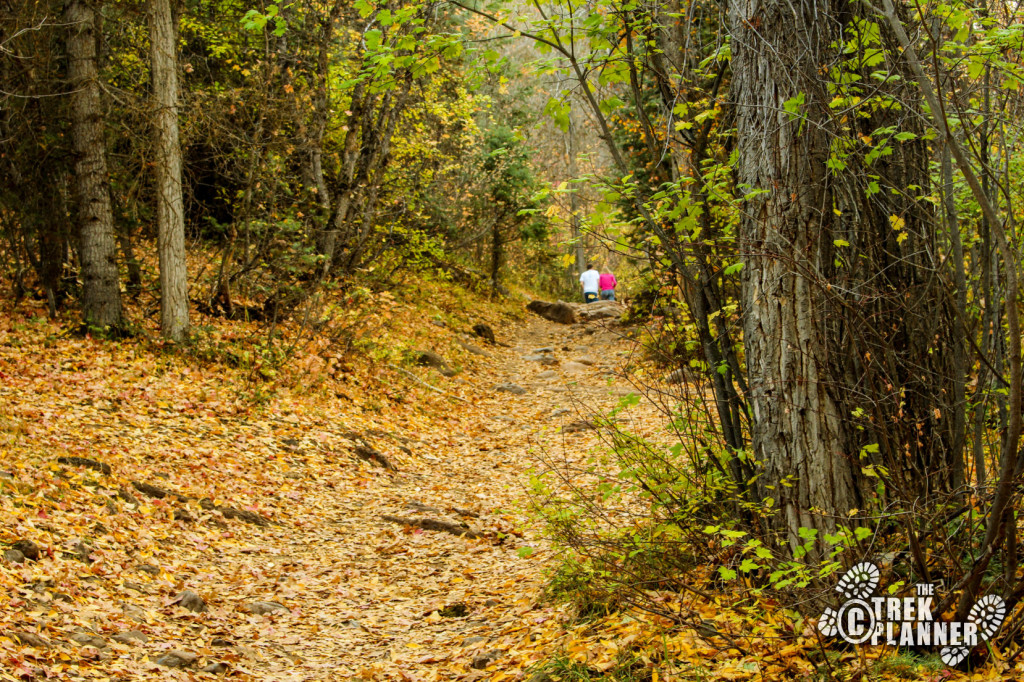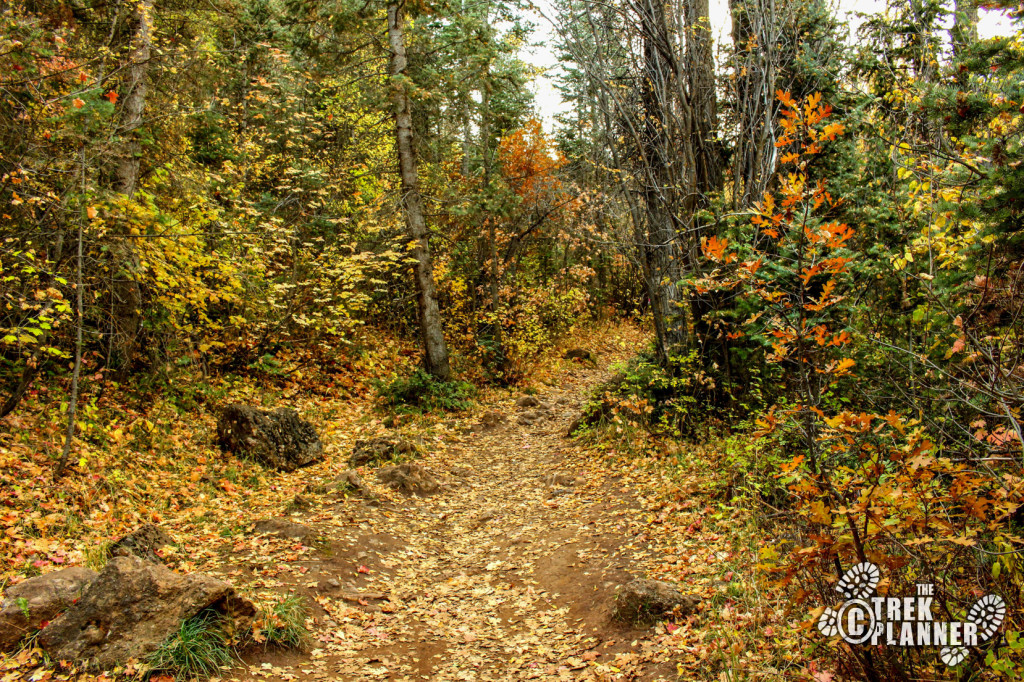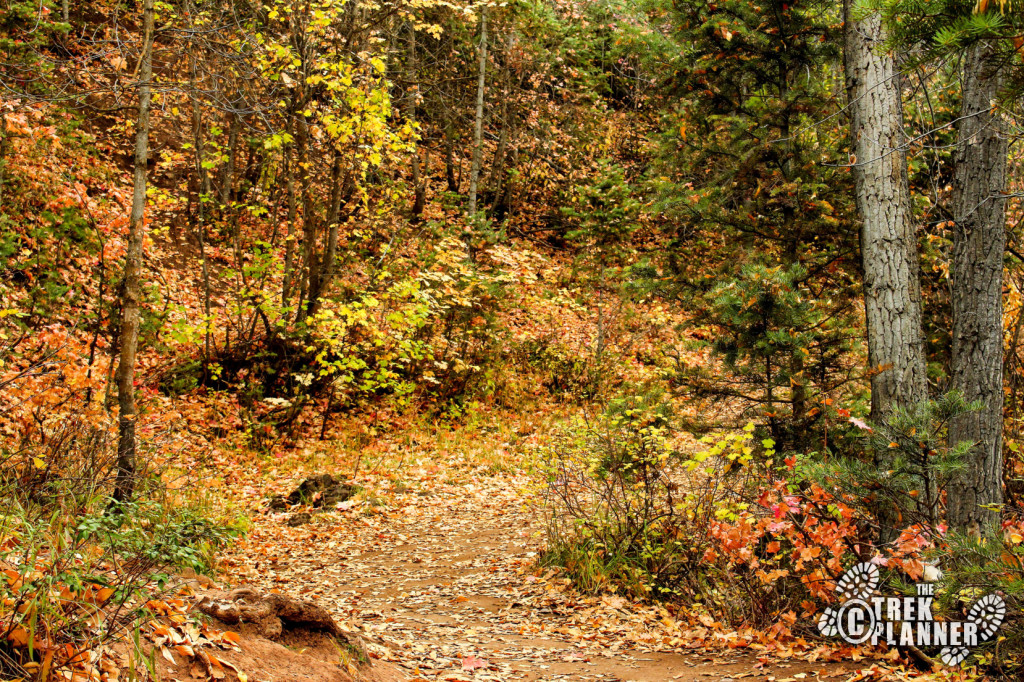 There are only a few stairs along the way.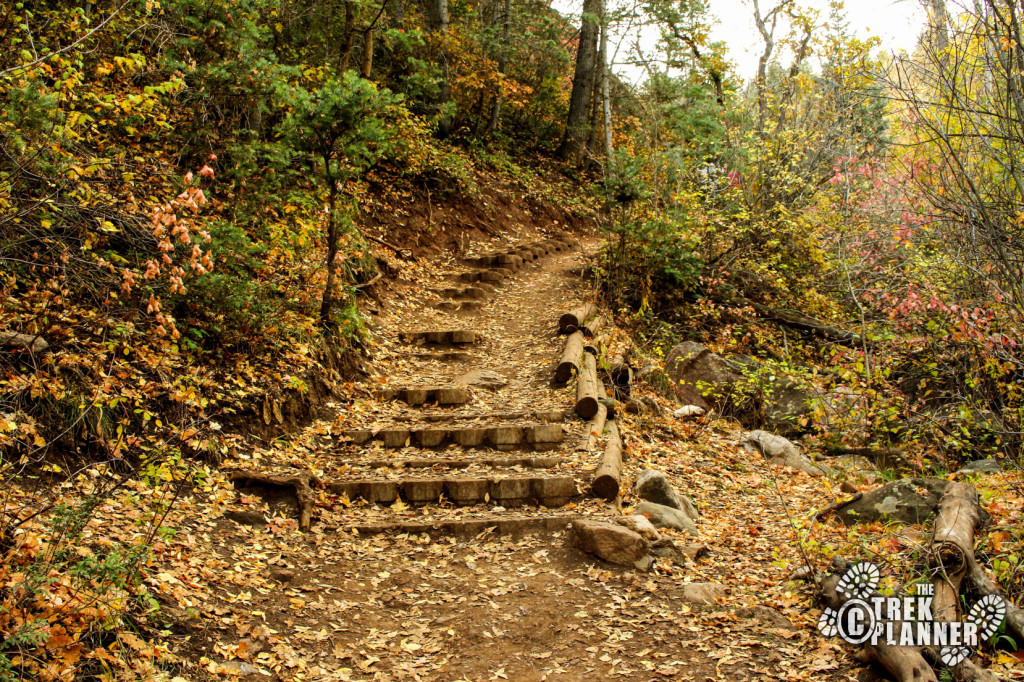 You will soon come to the first wood/log bridges.  While I was coming up the trail there was a big family coming down.  Their kids were really enjoying crossing over on the logs and creek.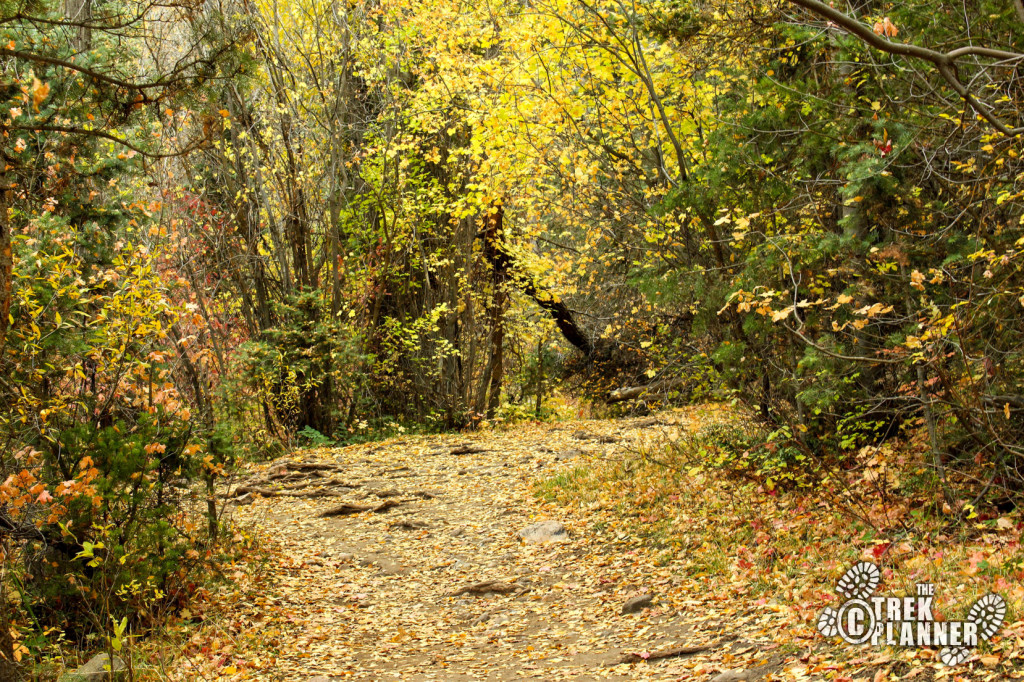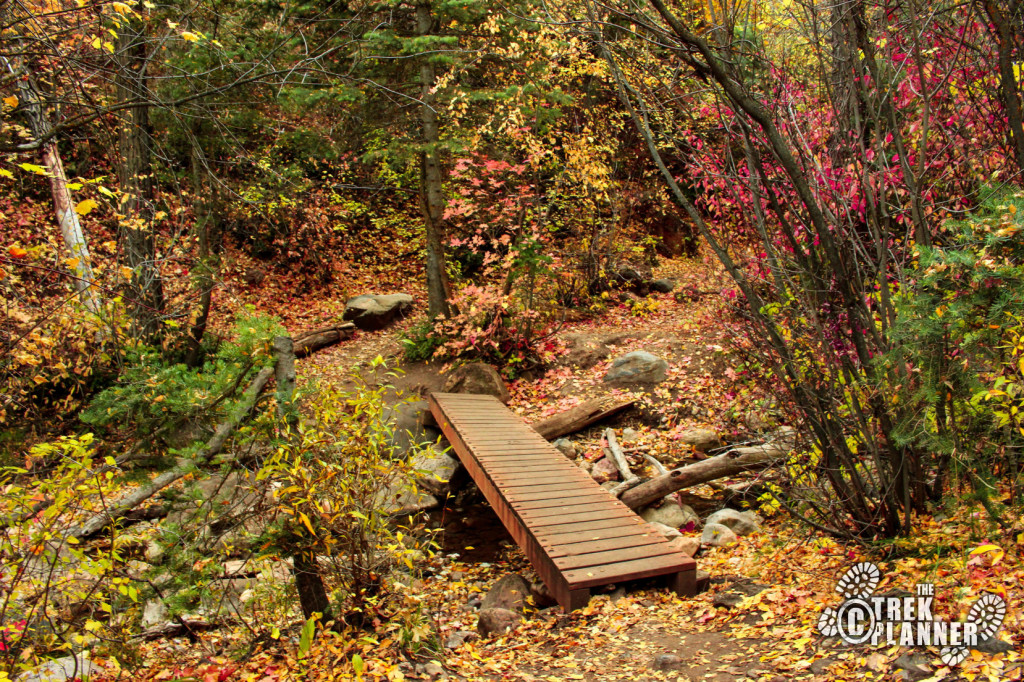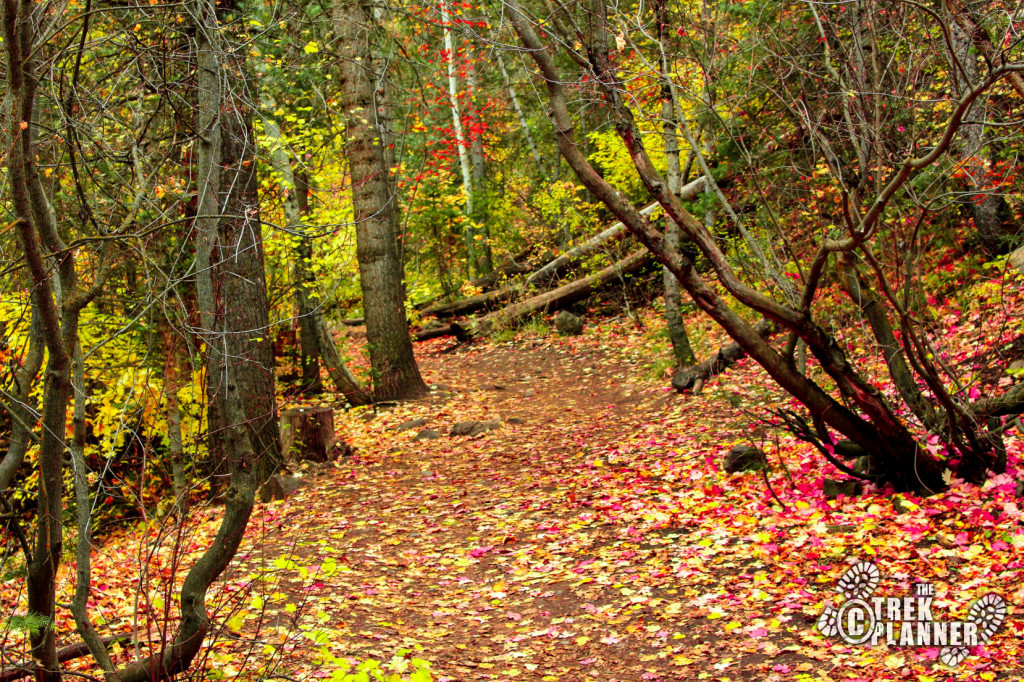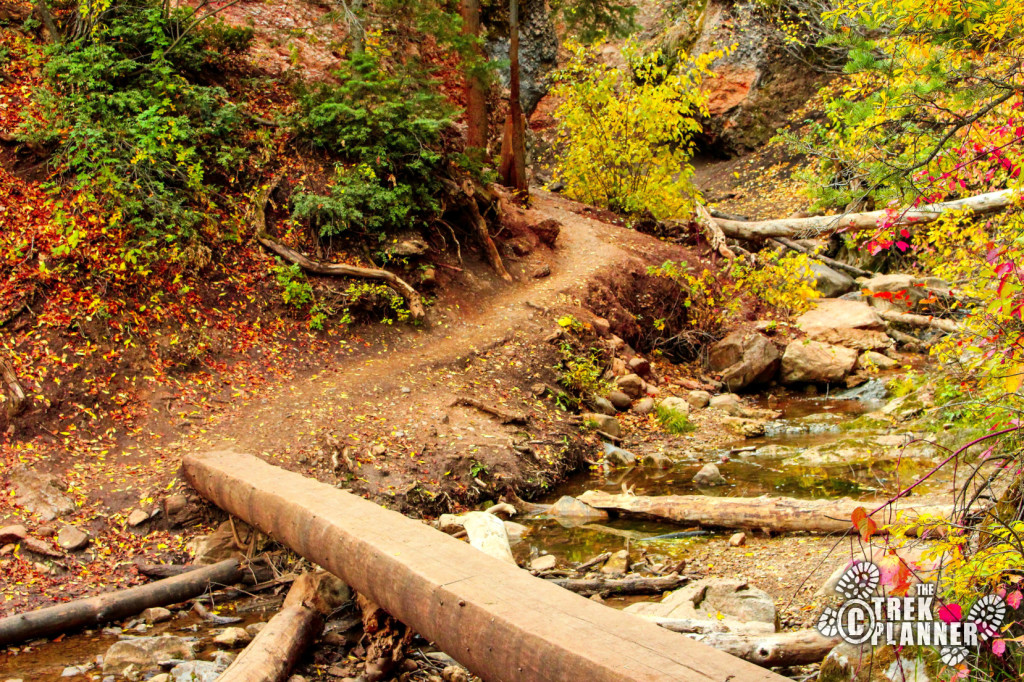 I was hiking kind of slow taking pictures of the fall colors when I looked at my GPS and it said I only hiked about 10 minutes – this hike is short!
Just before you know it, you will turn a corner to find the Grotto and the waterfall.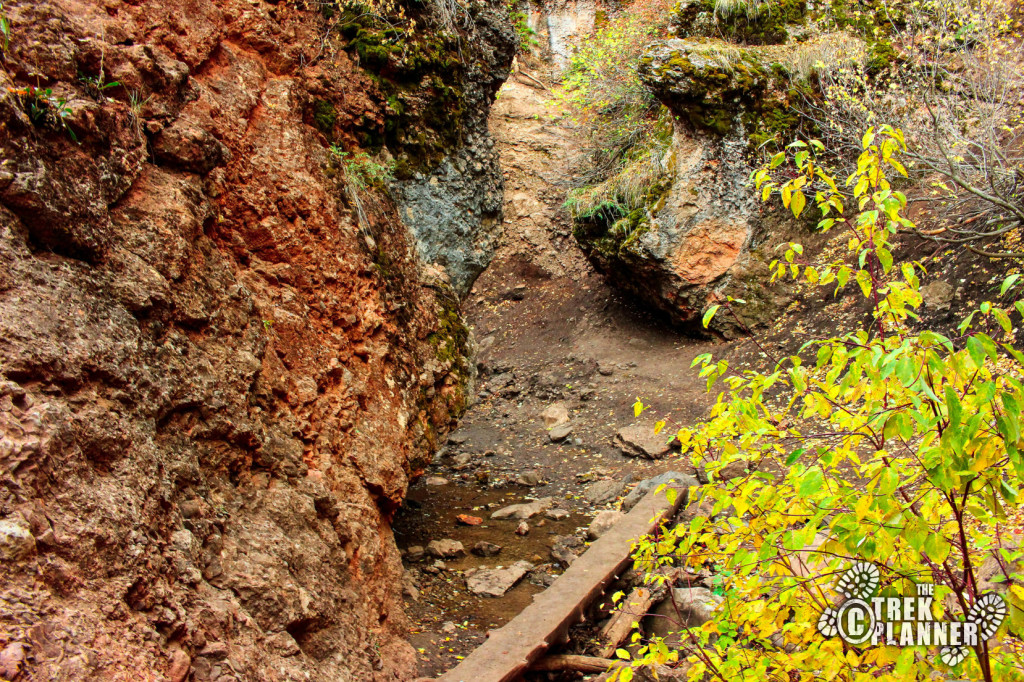 The waterfall is probably less than 15 feet tall but it was really peaceful to be surrounded by this rock grotto and hearing the water splash down.  You can see in my pictures that the creek isn't deep too.  I can imagine in the summer it would feel really nice to be here when it is hot.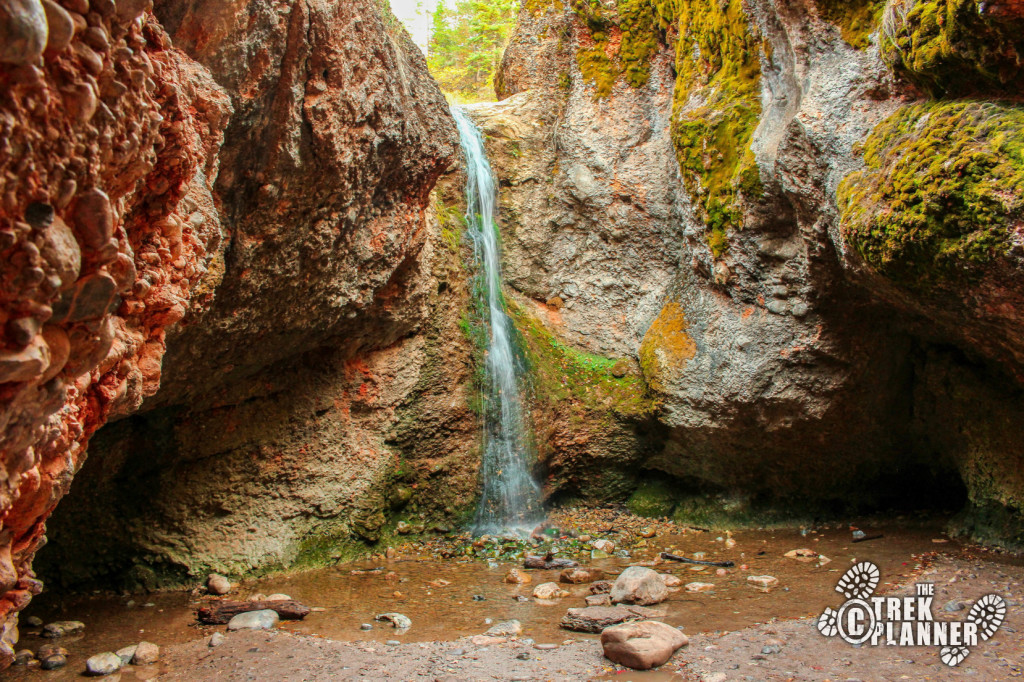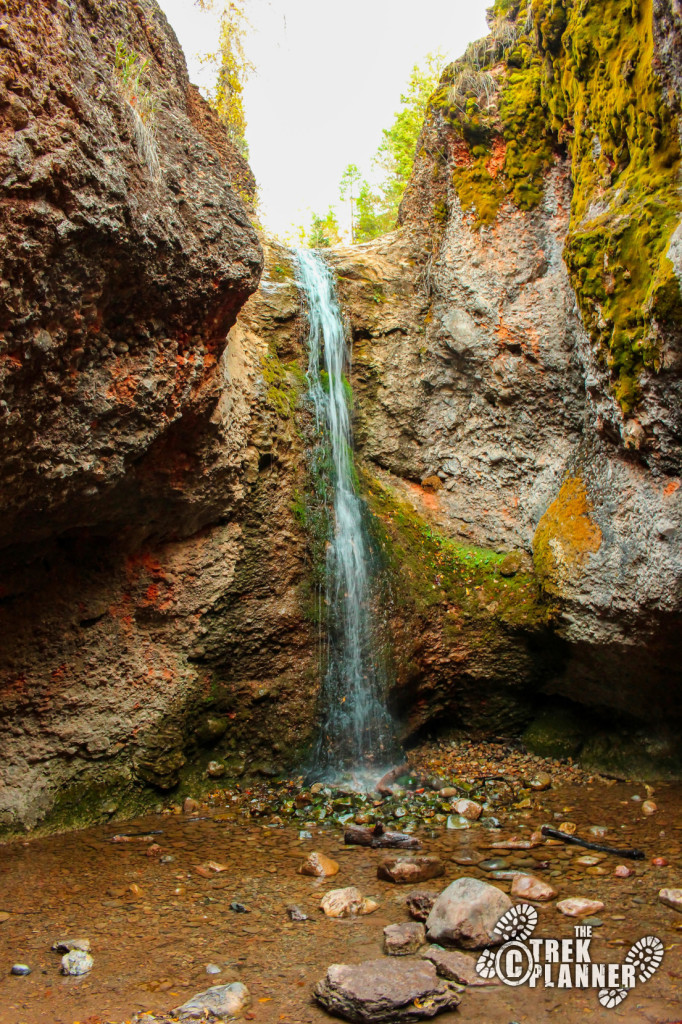 You can also take a short trail just before the grotto that will give you a view above the falls. There is loose footing so be careful and probably don't let your kids take the climb. I loved the different perspective!
On the way back the sun was beginning to set and I got some great photos of the fall colors.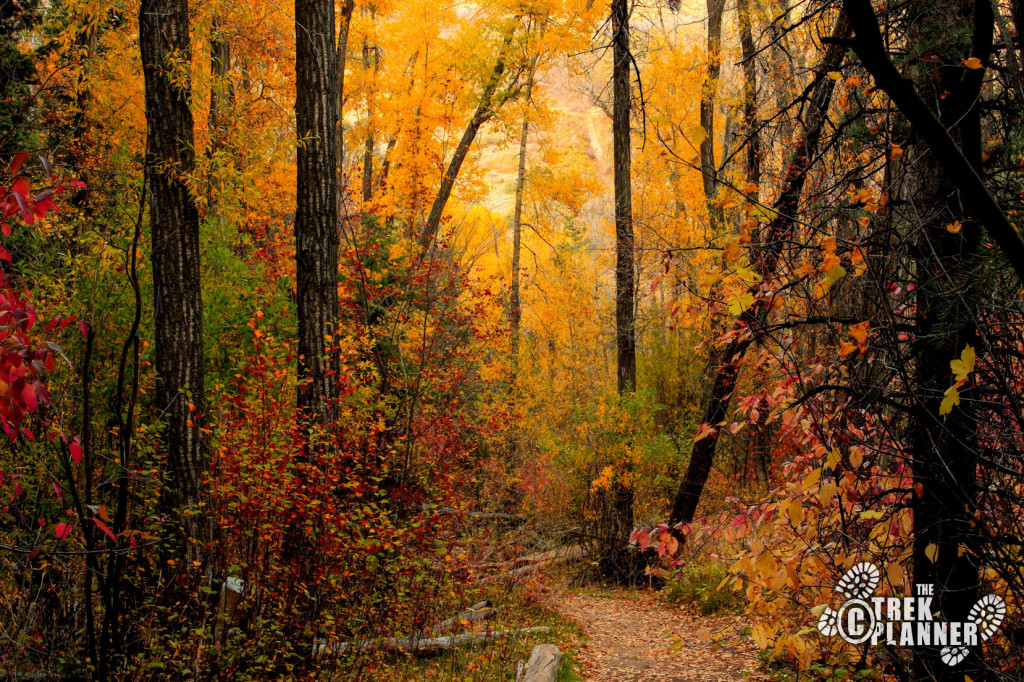 Personal Thoughts:
The Grotto Trail is a trail I would recommend you doing even if you plan on just passing through Payson on your way down/up I-15.  It was worth the short stop and it was beautiful to see all the vibrant colors of leaves.  Bring your kids!