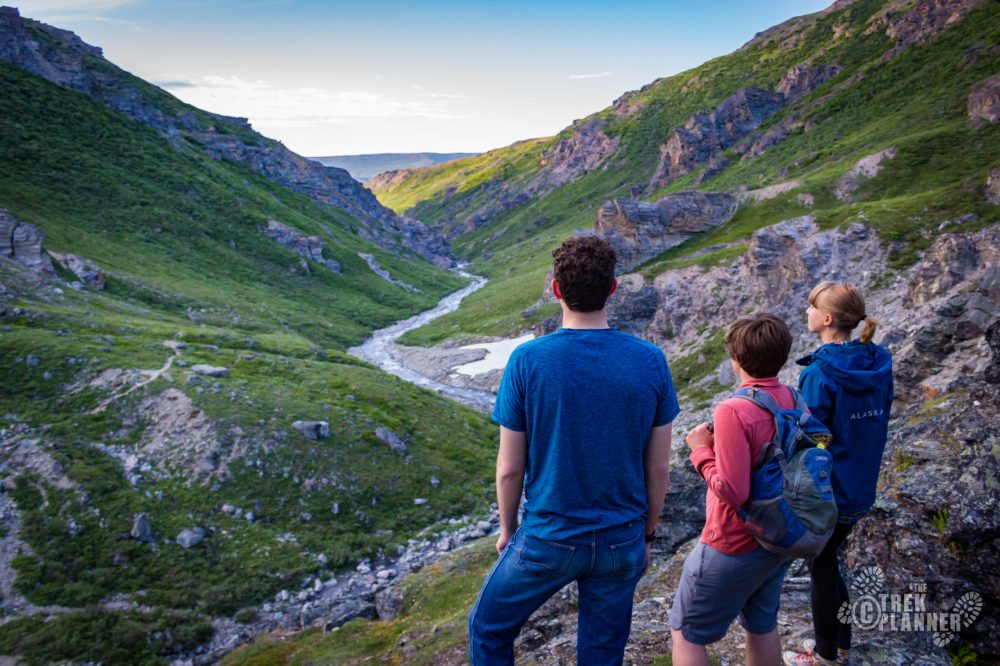 Overview
Denali National Park – Denali, Alaska
Wildlife, Savage River, beautiful scenery
It is about 1.70 miles round trip.
Bring a bottle of water. You will be hiking right next to Savage River.
Open year round and all times of day and night.
Not too many tall trees along this trail
Trail is mostly gravel and dirt path that is wide, clear, and flat.
Yes, located at both parking lots.
Savage Campground at mile 13. There are camping fees.
Bring snacks – there are picnic benches in parking lots.
GPS Coordinates
Parking Lot East:  63° 44.384'N, 149° 17.495'W
Parking Lot West: 63° 44.400'N, 149° 17.646'W
Savage River Bridge: 63° 45.084'N, 149° 17.489'W
Side Trek – Savage Rock: 63° 44.409'N, 149° 17.321'W

Trail Map
Driving Directions:
The Trail:
Savage River is at the end of the "public access road" in Denali National Park.  This means that the public can drive their own cars up to this point but any farther they would have to take one of the buses.  Savage River has a loop trail and is a beautiful hike that is quite popular.
The Savage River Trail is accessed at about the 15 mile marker in Denali National Park.  There are parking lots on either side of the river and even though there is a ranger station blocking access to the other side if you stop and ask if you can park at the west parking lot they will let you.
Both parking lots (east and west) have bathrooms (pit style) and picnic benches.  I usually start hiking on the east side and then just circle around back to where I parked but it really doesn't matter.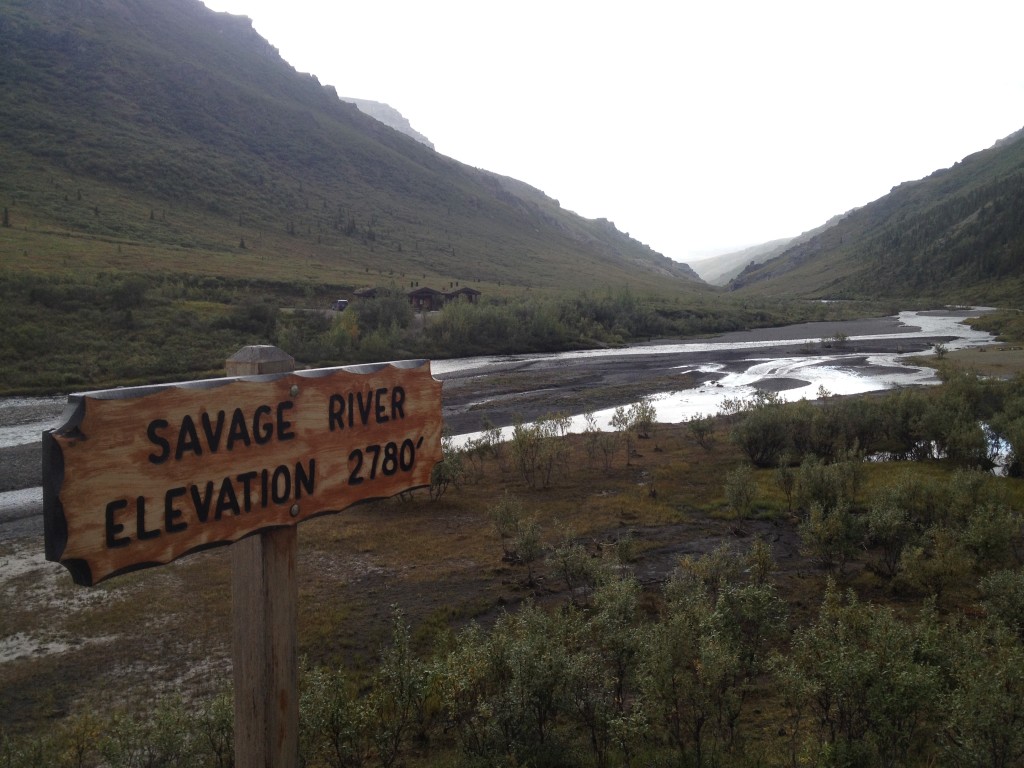 The trail is easy to see and follow.  It is dirt and gravel and you will have no trouble seeing where you are going.
You will be hiking right next to Savage River for the entire time.  The trail makes a loop with a wooden bridge at the halfway point.
The many times that I have hiked this trail I usually see wildlife. I have seen ptarmigan, hoary marmots, moose, caribou and even bears.   Just keep your distance from these animals and they won't bother with you as you enjoy the beautiful surroundings.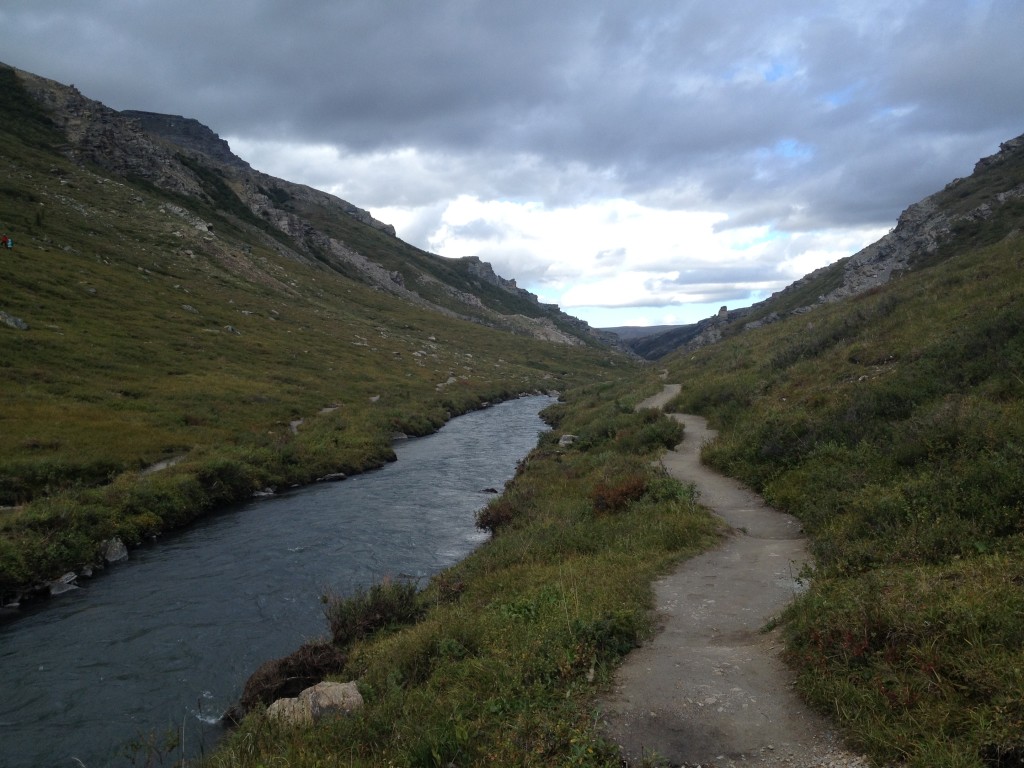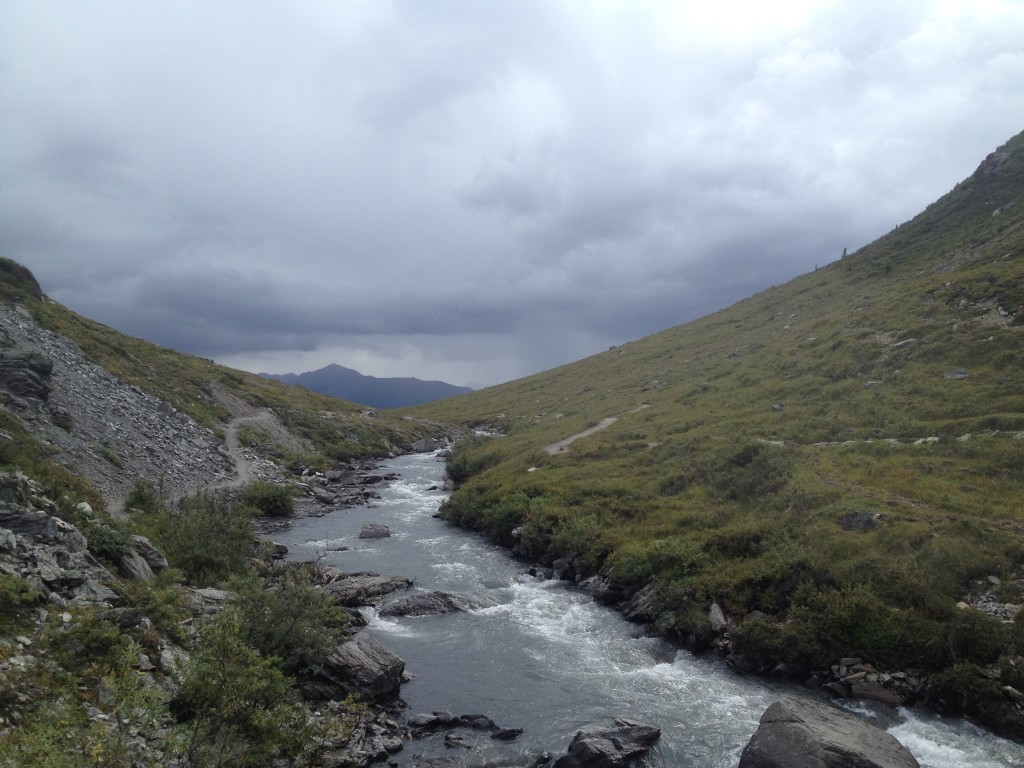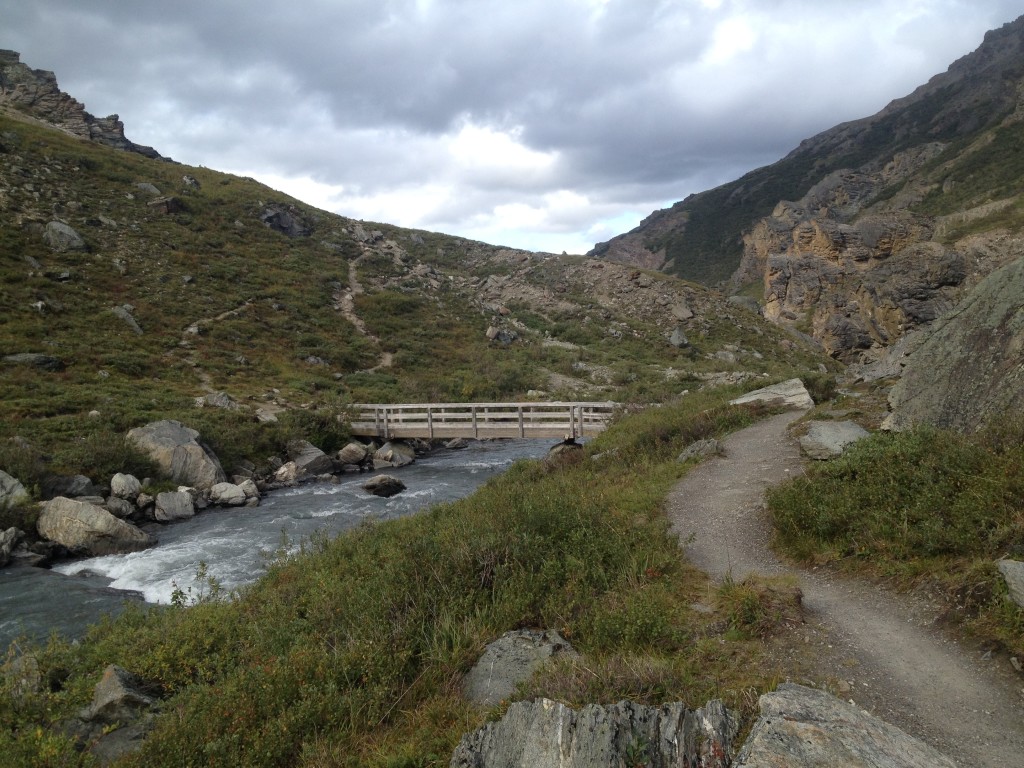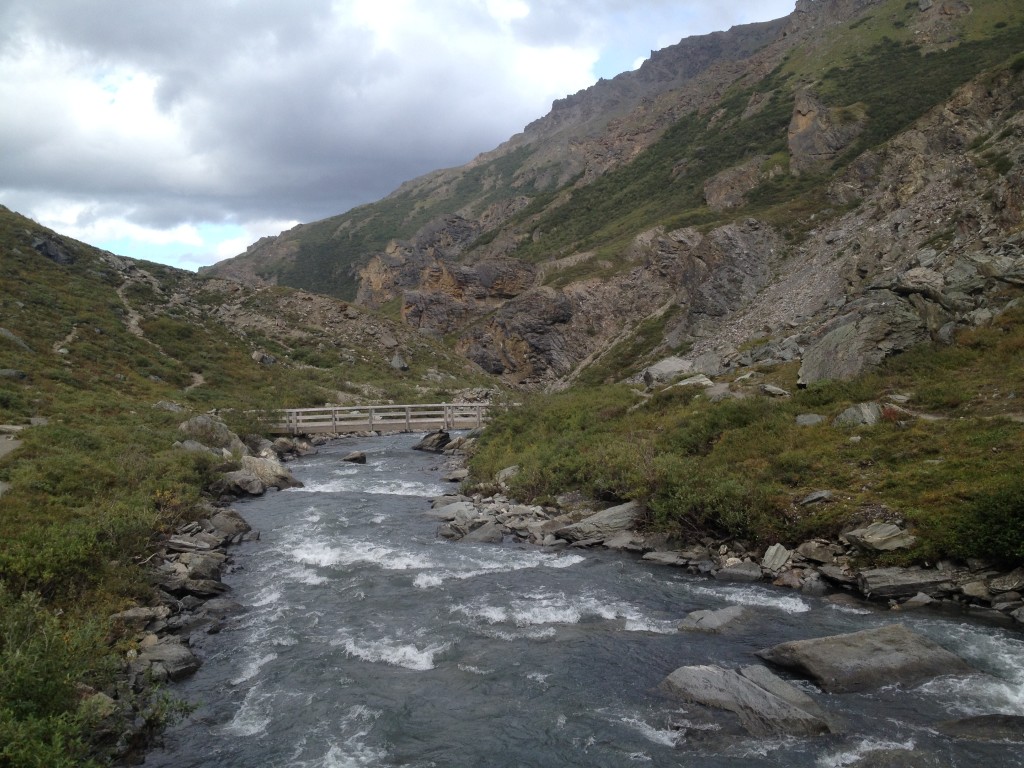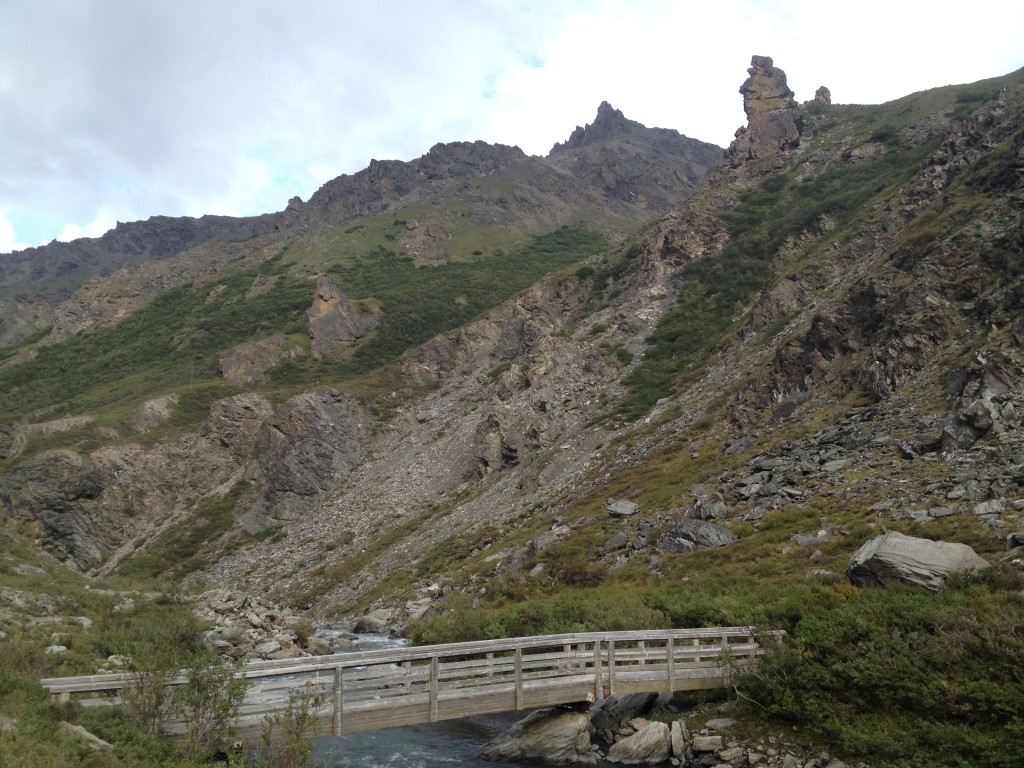 The bridge is basically the half way point between the trail.  Here is where you can cross over or turn back the same way you came.  There are other trails near the bridge that lead to various spots but for the most part, they don't go anywhere.
I enjoy hiking on this trail in autumn.  The leaves are changing and the tundra is changing colors too.  It is during this time that I tend to see more animals.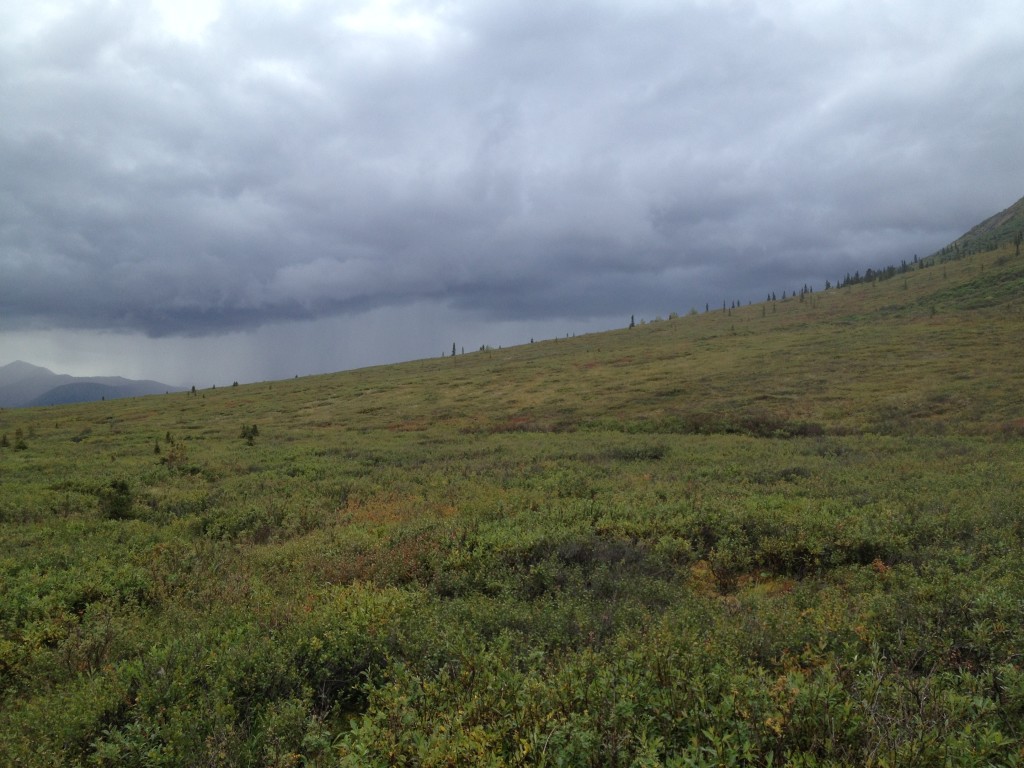 ---
Here is a close up picture of the tundra in the Savage River area.  It is quite incredible to see all the little plants and insects that keep the tundra alive and active.
The trail winds around back the west side and comes back to the parking lot.  The trail on the west side is a little bit easier to hike because the east side trail tends to wind up and down more.  Either way you start you will enjoy your hike on this trail.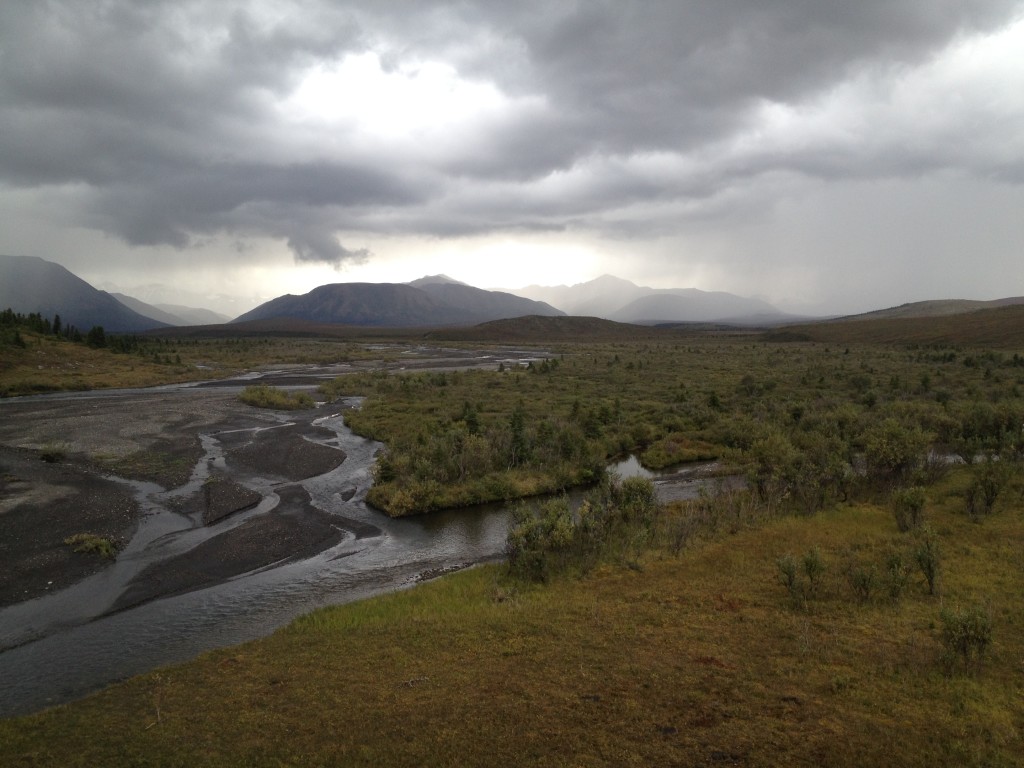 The Return:
Head back to your car where ever you left it.
Personal Thoughts:
Ever since I started my summer job in Alaska back in 2009 I have always enjoyed coming to Savage River to hike around.  It is a beautiful place and fun hike if you have some extra time.  I have heard stories about people seeing bears and moose get in fights in this area.  I have yet to see anything so dramatic but I enjoy this area because it is easy to get to and I always have a great time when I am there.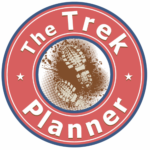 ---
OPTIONAL SIDE TREK
Savage Rock is accessed on the east side parking lot.  The trail head is right next to the restrooms and it goes straight up to the massive rocks just above the parking lot.  It offers a great overlook of the valley.
This Side Trek takes an additional 1/2+ hour to complete.
Savage Rock:  63° 44.409'N, 149° 17.321'W