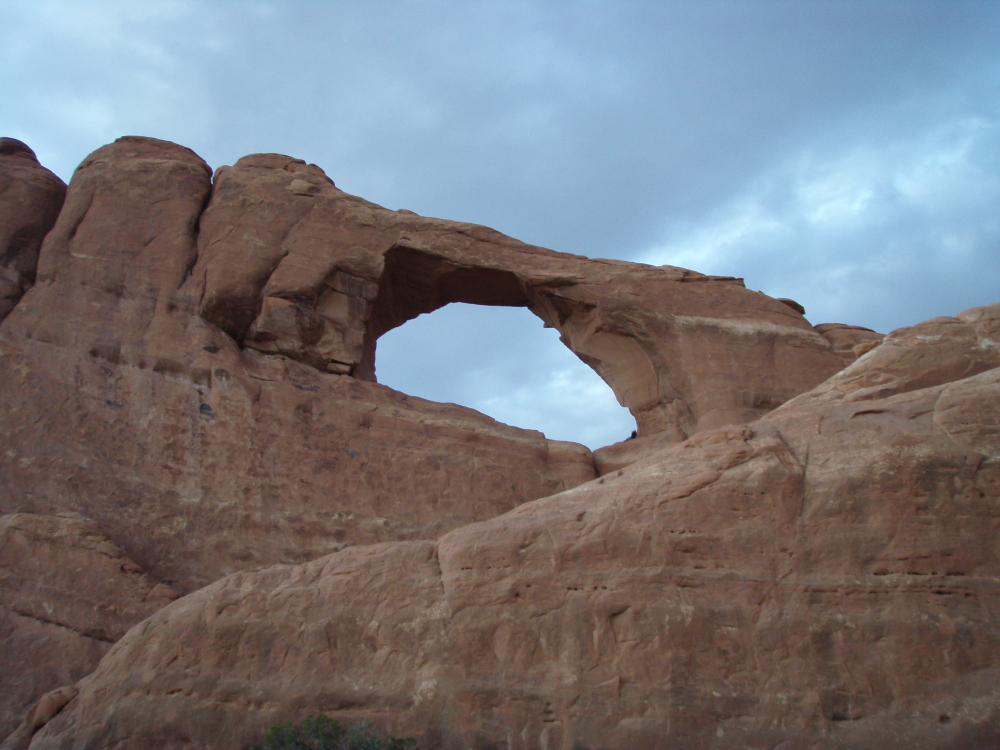 Overview
Arches National Park – near Moab, Utah
It is about 1/2 mile round trip hike
Yes, there are entrance fees into Arches National Park
Bring a bottle of water if needed
Trail is visible. Dirt path.
At Devils Garden trailhead
Yes, near entrance of national park
Yes, at Devils Garden. There are camping fees
This is an easy hike for every one.  It is flat and you can get great views of Skyline Arch.
GPS Coordinates
Trailhead: 38° 46.320'N, 109° 35.455'W
Skyline Arch: 38° 46.473'N, 109° 35.419'W
Trail Map
section label="Driving Directions"]
Driving Directions:
---
The Trail:
Skyline Arch can be seen from the road which is why many hikers skip over this one and go do Devils Garden or Delicate Arch trails instead.  I still think this is great to see up close.  Or if you are short on time and you should do this hike.
There are really no signs or directions.  The dirt path leads directly underneath Skyline Arch but you won't be able to hike up to it unless you come from behind it.
---
The trail is easy and it is about .22 miles to the arch itself.  I have seen people hike up from the Devils Garden campground which is located just behind the arch.  Sometimes you can see people walking under the arch.  If you want to do this, go around to the campground and hike up from there.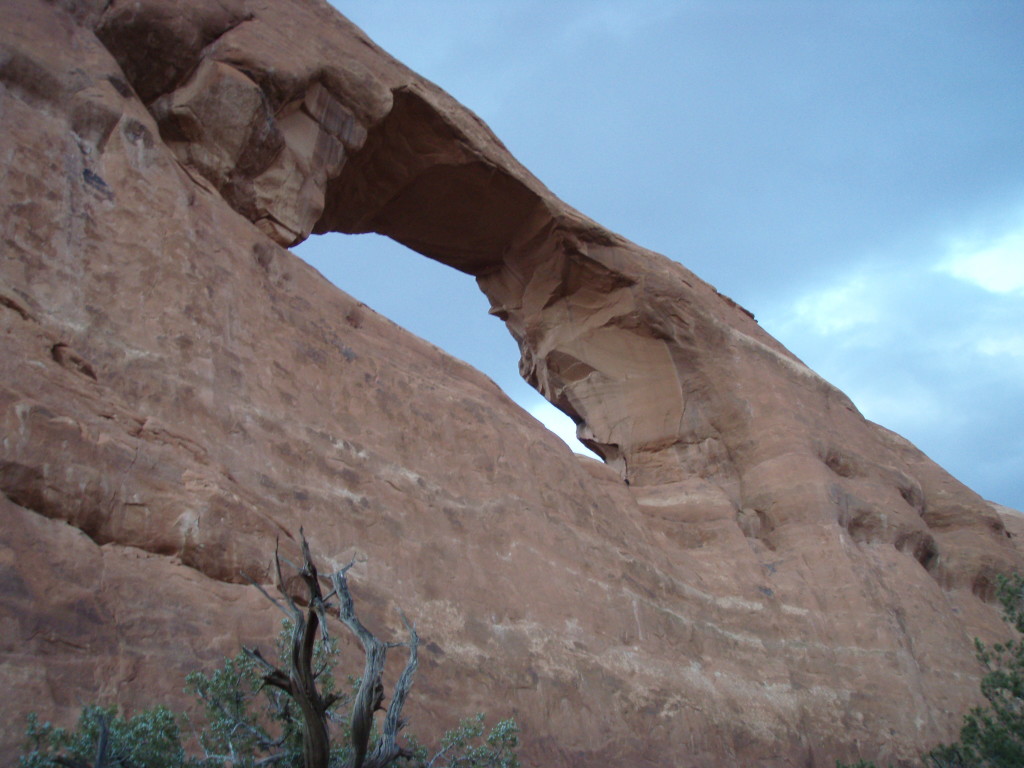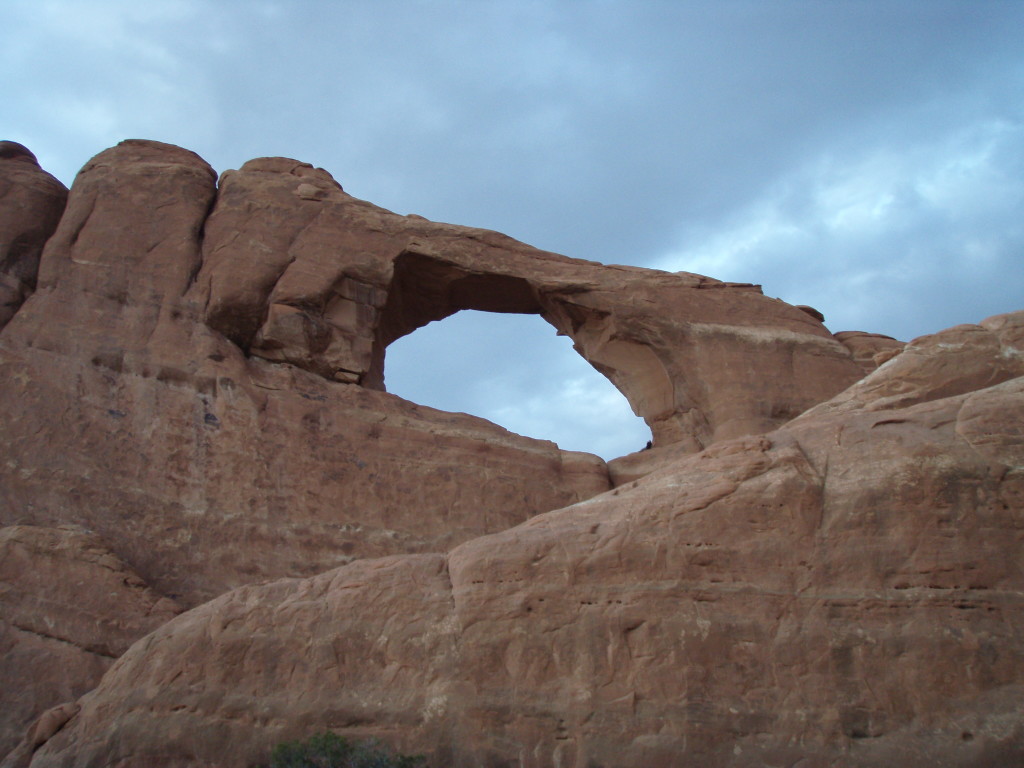 ---
The Return:
Head back towards your car the same way you came up.
---
Personal Thoughts:
This is a fun easy hike that anyone would enjoy.  It doesn't take much time so if you haven't already seen it I would recommend you stop then next time you are in Arches National Park.