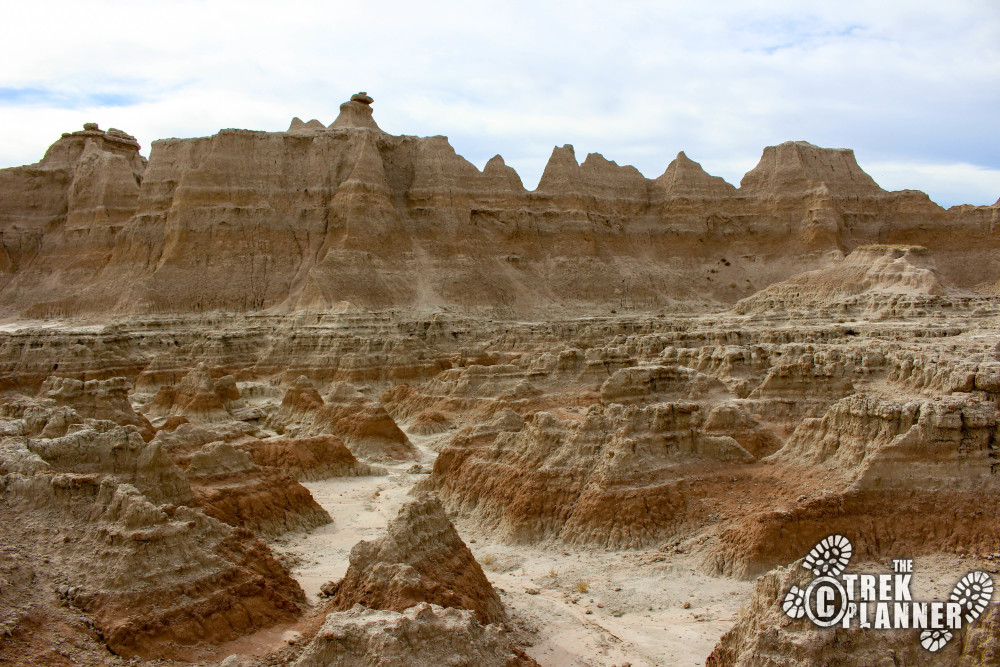 Overview
Badlands National Park, South Dakota
Badlands overlook, the "door"
Not allowed on hiking trails in the park
There are entrance fees to the park
Wooden boardwalk for a few hundred yards then dirt and rocky trail
Yes. Pit-style. Near trailhead
Yes. The Ben Reifel Visitor center is located a few miles south
Good sturdy shoes, hat and sunglasses if the weather is hotter, camera
GPS Coordinates:
Trailhead: 43.76355, -101.92669
Trail End: 43.76192, -101.92159
Trail Map
Driving Directions
The Trail: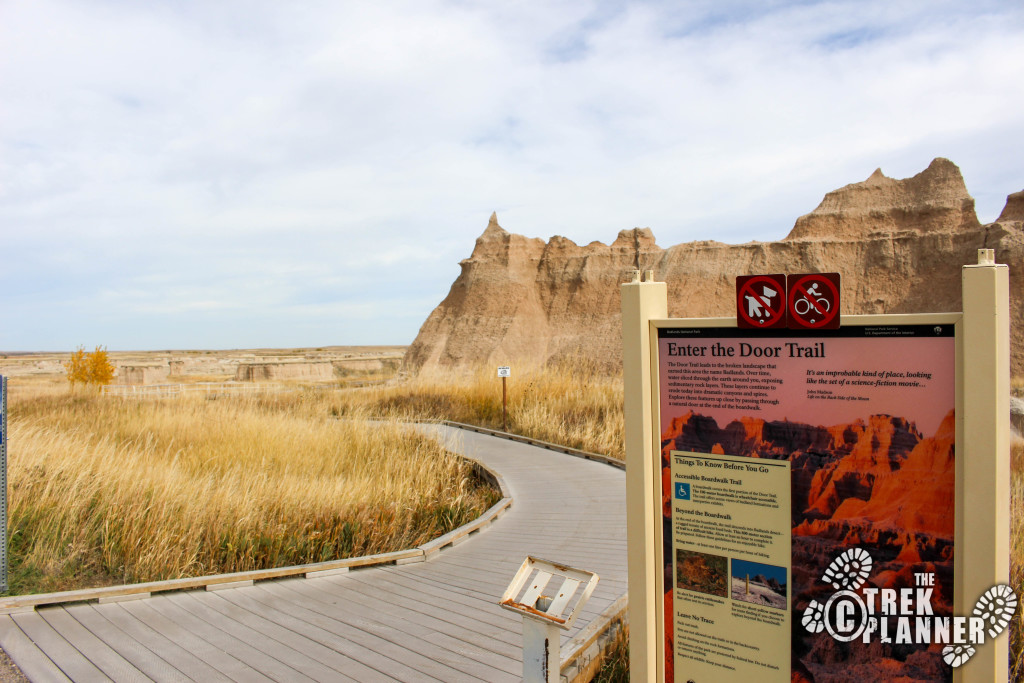 This short trail is part wooden boardwalk and part dirt/rock trail.  It is very easy and it never really gained in elevation over the entire length of the trail.  You could easily just hike on the wooden boardwalk, through the "door" and then go to the overlook and turn back around.  Or if you wanted to add a little more adventure you could follow the yellow poles all the way out to the better badlands overlook – this is what I did.  You are free to hike around this area where you want but please be careful as there are steep drop offs and sharp rocks.
I saw lots of families with little kids running around.  I could hear them yelling and shouting with delight as they climbed up and over all the rock formations exploring on their own.  If I had kids and I lived near Badlands, I would bring them here often so they can use all their energy!
Back to the Trek…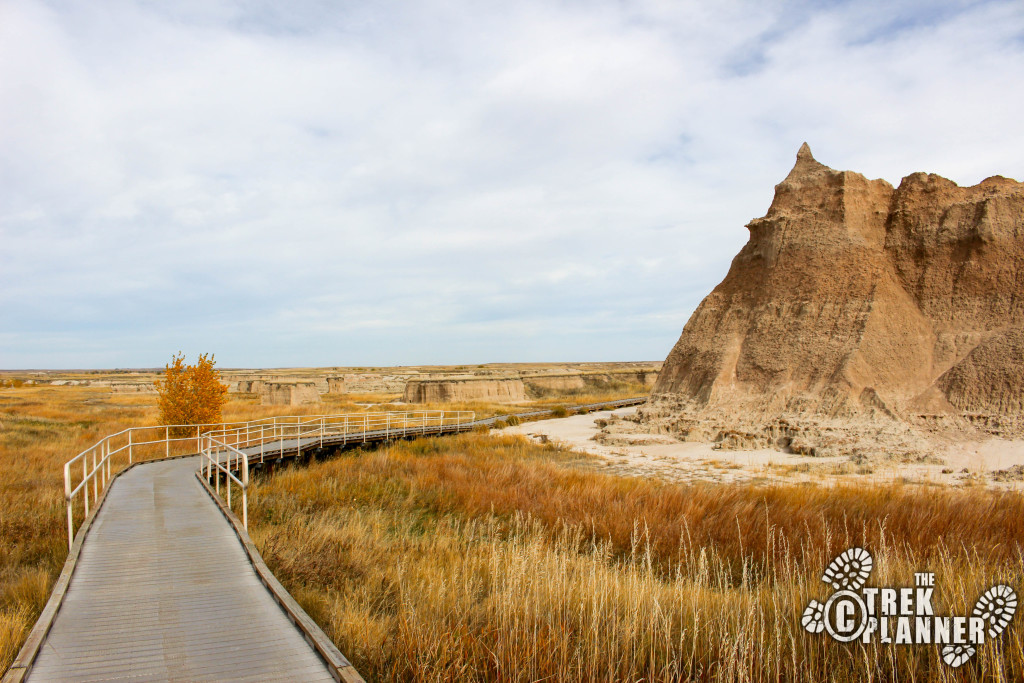 The trail begins on the wooden boardwalk and goes for a few hundred yards until you come to the "door" which you can see in the picture below.  It is basically just a wide cut in the dirt and rock that opens up to a greater overlook of some very interesting formations down below.
From the Door, the boardwalk turns left and ends at some benches.  You could easily just come here and take in all the rock formations and go back to your car.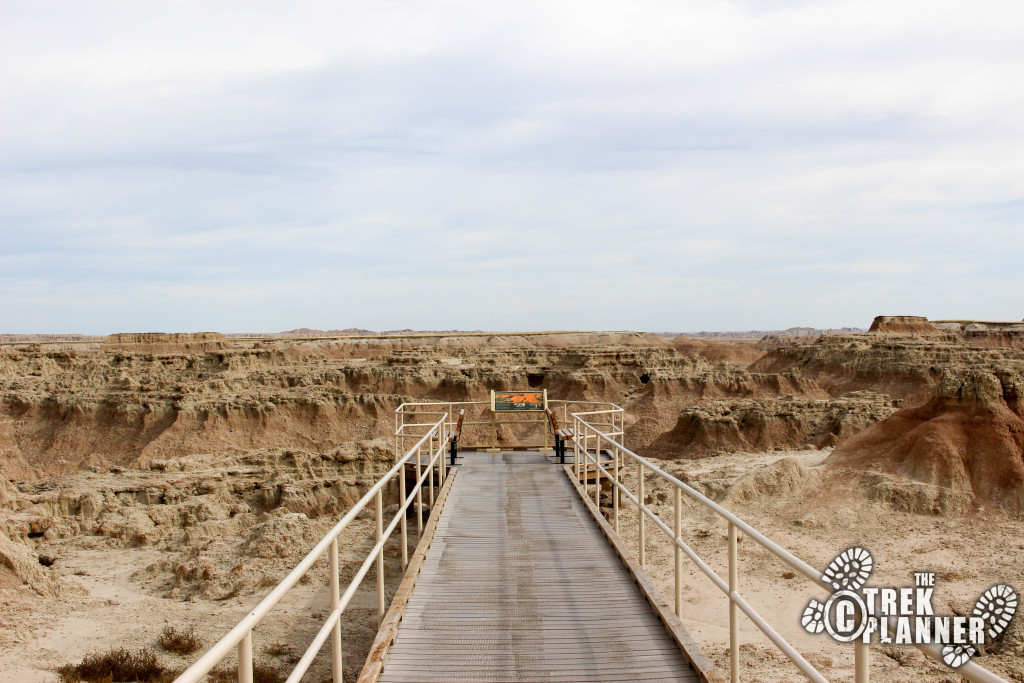 Or you could go off the boardwalk and follow the yellow numbered poles all the way out to an even better overlook!
If you go back from the benches you will see a numbered yellow pole which as been hammered into the ground.  Follow all of these until you see one which says "End of Trail".  This is where a really cool overlook is located and it gives you a great idea for why this area is so neat.  Plus this is where you can go off trail and go wherever you please! Who wouldn't want to do that??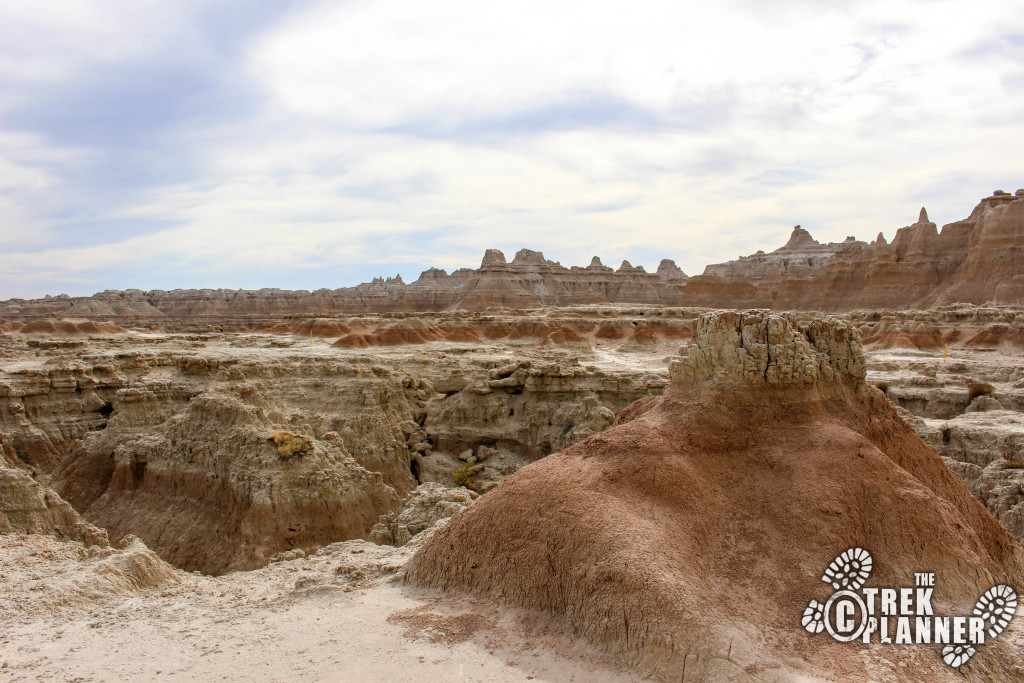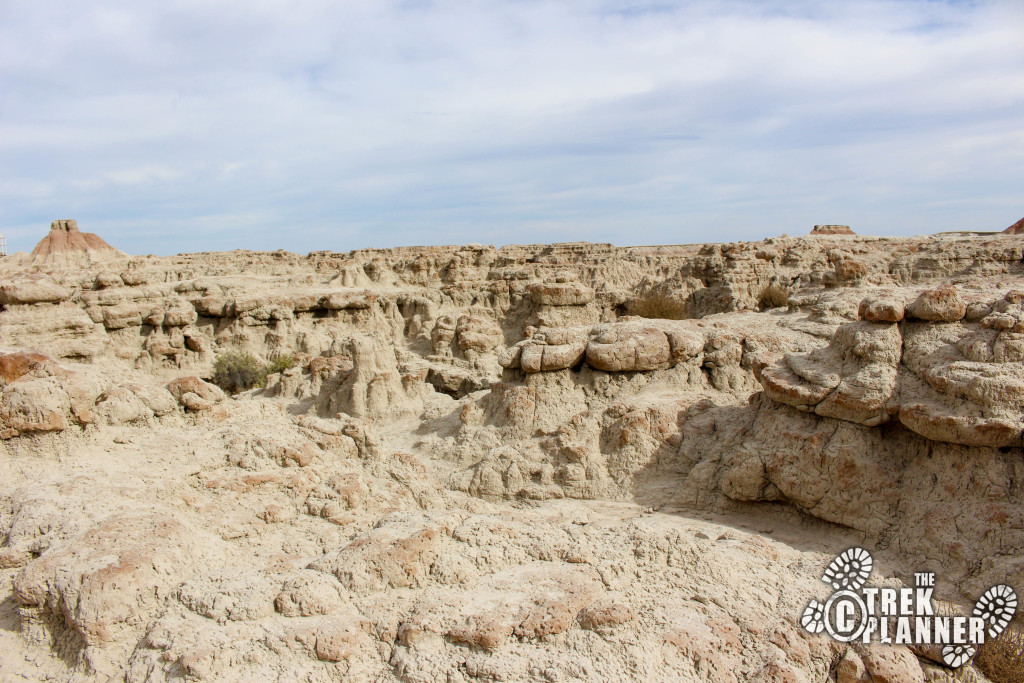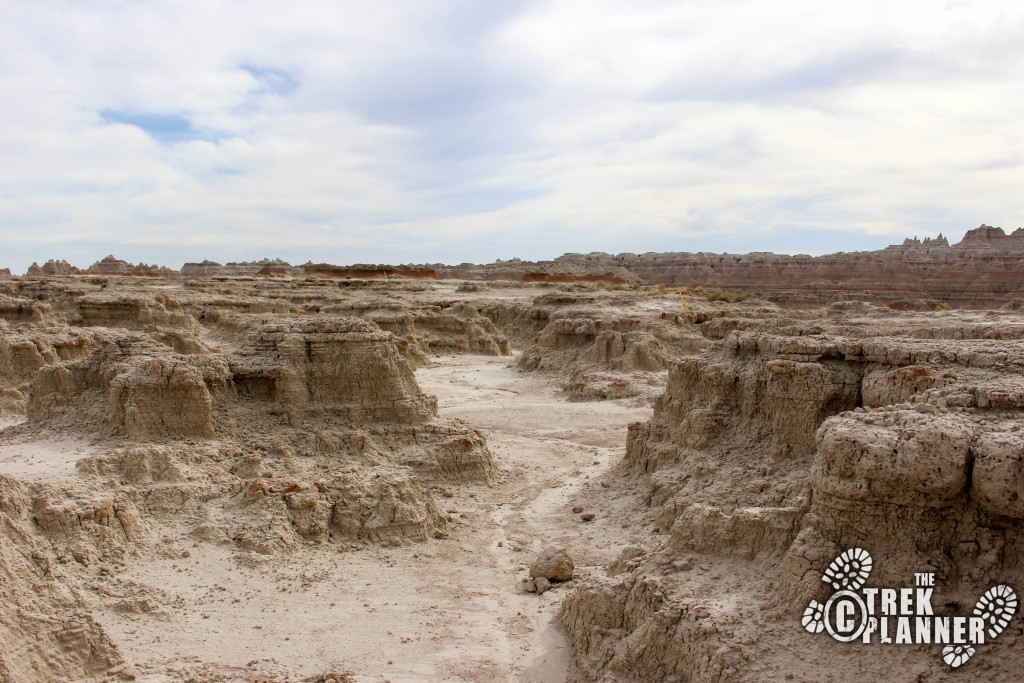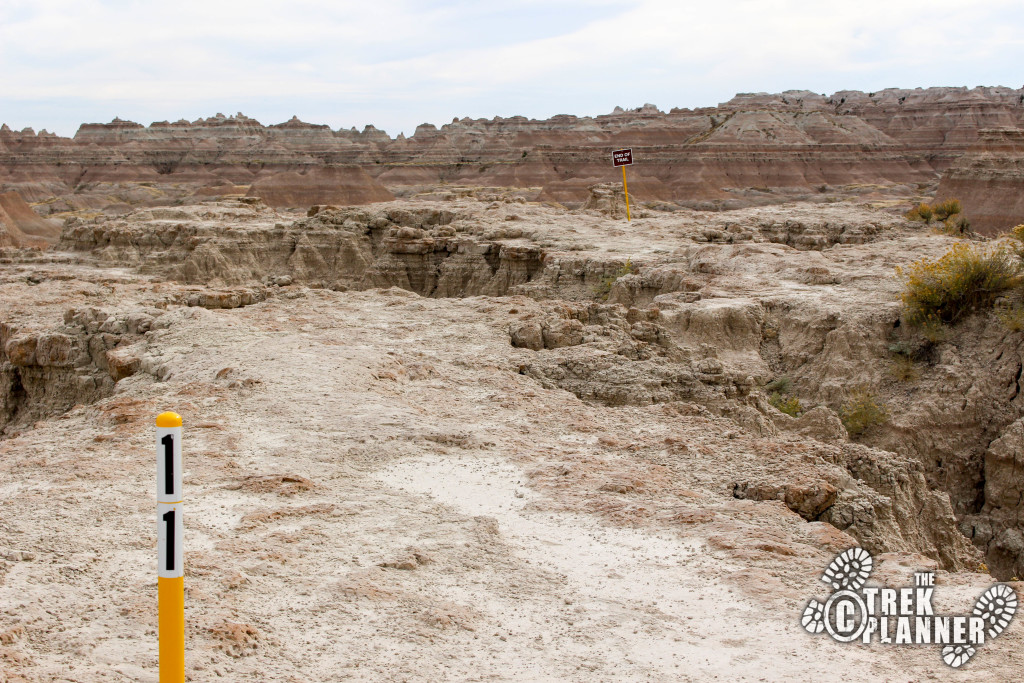 Once you are at the end of the short yellow pole trail you will see that your trek out here was worth it!  I spoke with a ranger at the Visitor Center and she said that this trail is the first trail she recommends visitors do because it gives you a good sense for what Badlands National Park is all about and I can see why!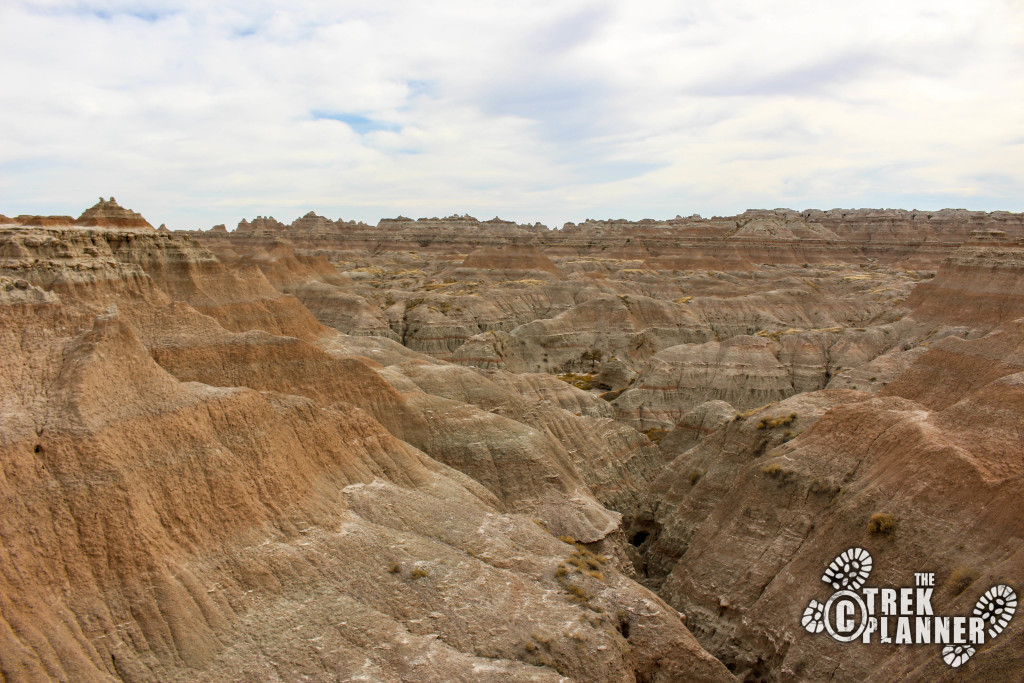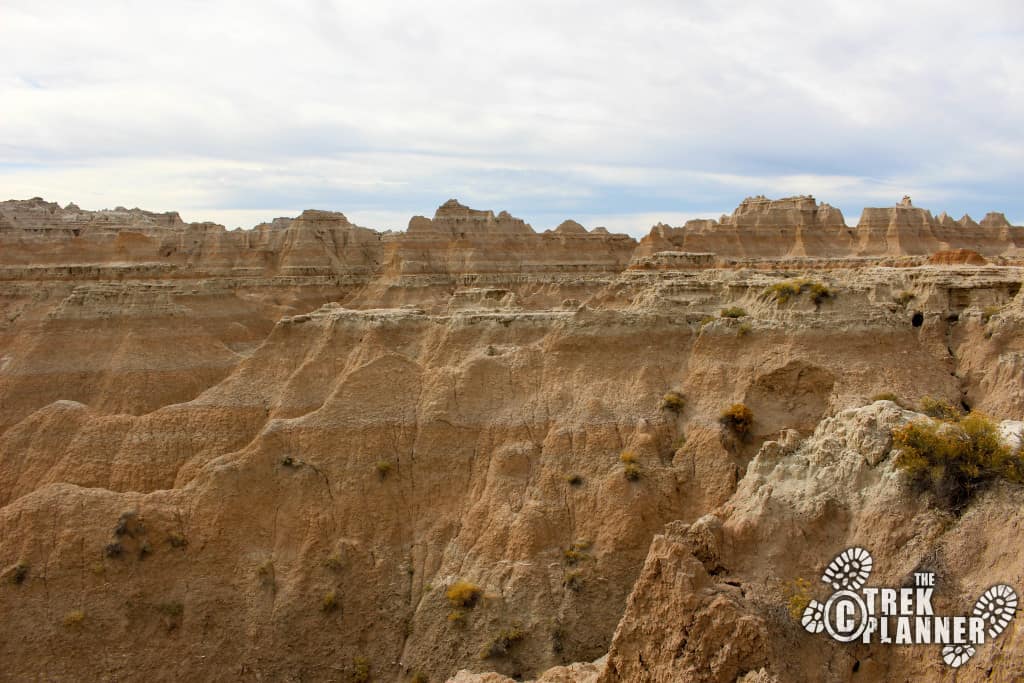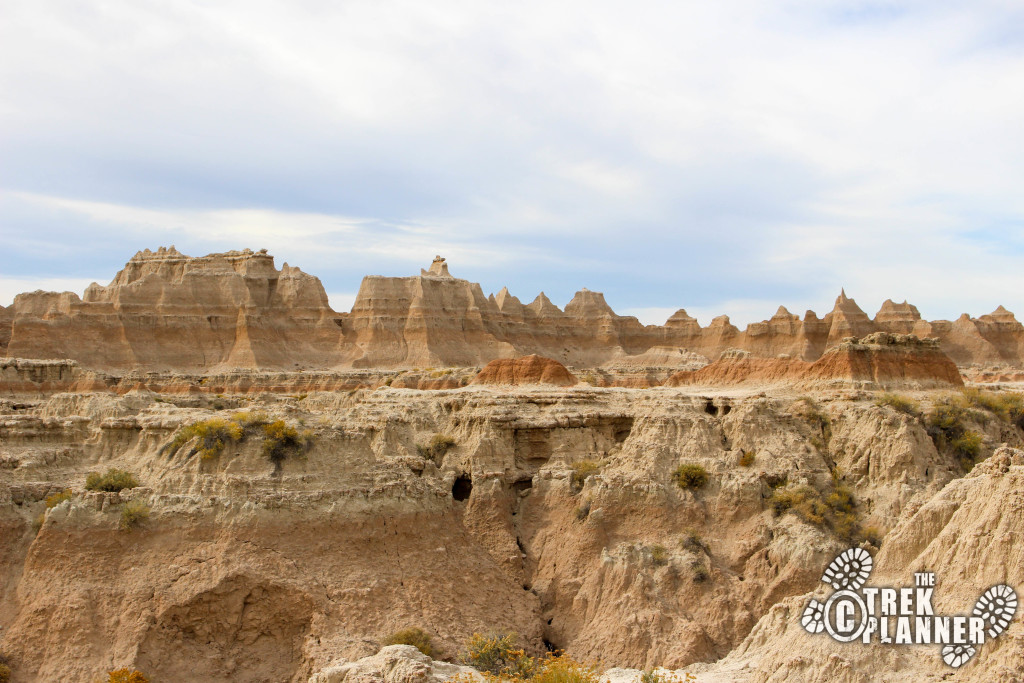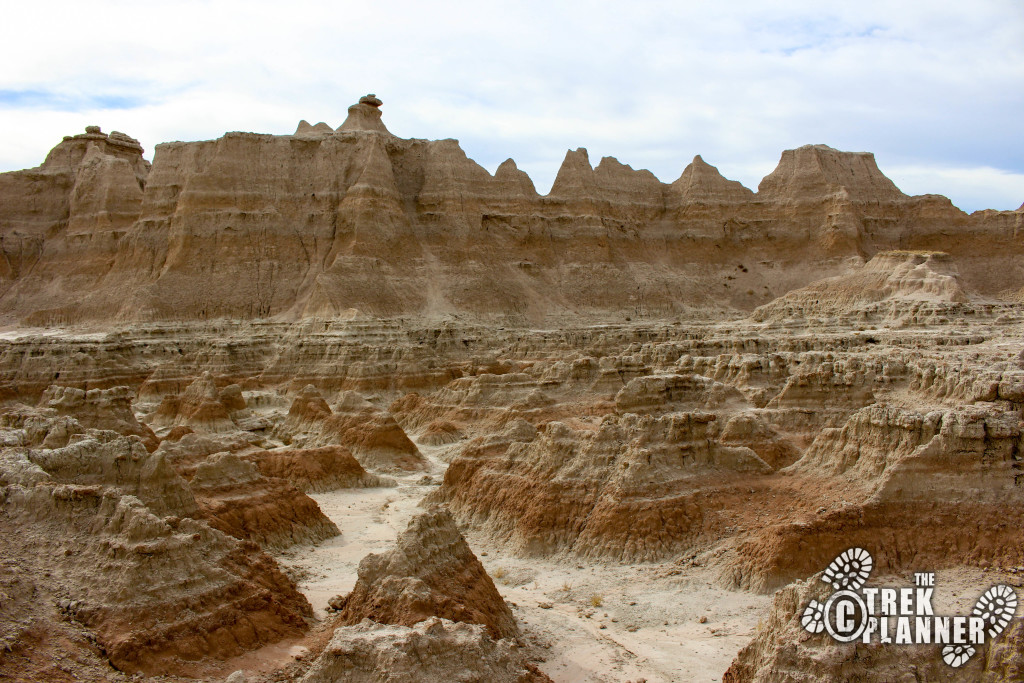 The Return:
Follow the yellow poles back to the boardwalk.
Personal Thoughts:
The Door trail was my very first hike in Badlands National Park.  Even though it was very short I enjoyed getting off the wooden boardwalk and exploring on my own for a little bit.  I could see why all the little kids around loved this area because I was having a great time too!