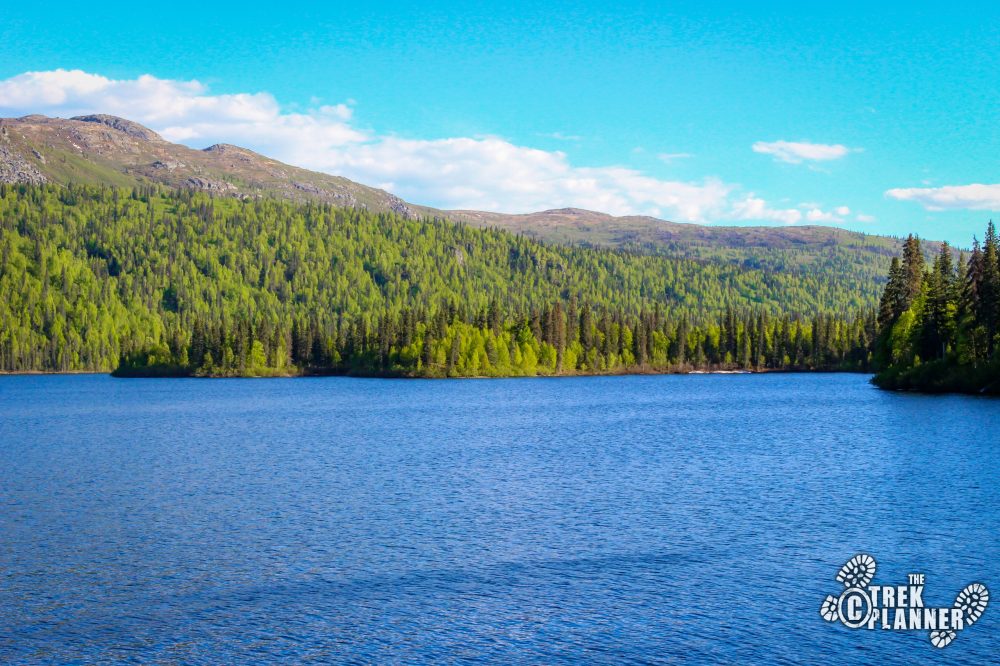 Overview
147 miles north of Anchorage
Byers Lake, Denali, wildlife
$5 entrance fee
$15 per campsite
$10 dump station
Byers lake is about 1 1/2 mile in length and about 1/2 mile wide
There are some well trodden trails
73 campsites
$15 per night
Bring meals and food as needed
Camping gear, backpacks, food, water, hat, sunglasses, canoe or small boat, fishing gear
GPS Coordinates:
Byers Lake:62.73955, -150.11838
Beeman's Cabin:62.74502, -150.11292
Trail Map
Driving Directions
The Trail:
Please be careful of bears and moose in the area.
I have driven by Byers Lake many times over the past 8 summers working in Alaska but I have never stopped for more than a few minutes on a break until now.  The lake is about one mile in length and provides many opportunities for camping, canoeing, hiking and fishing.  The lake is very tranquil and to keep with that, the Alaska DNR does not permit boats with gasoline powered motors or even aircraft on this lake.
It cost us $5 to park and explore the area and it was a self-serve type fee station.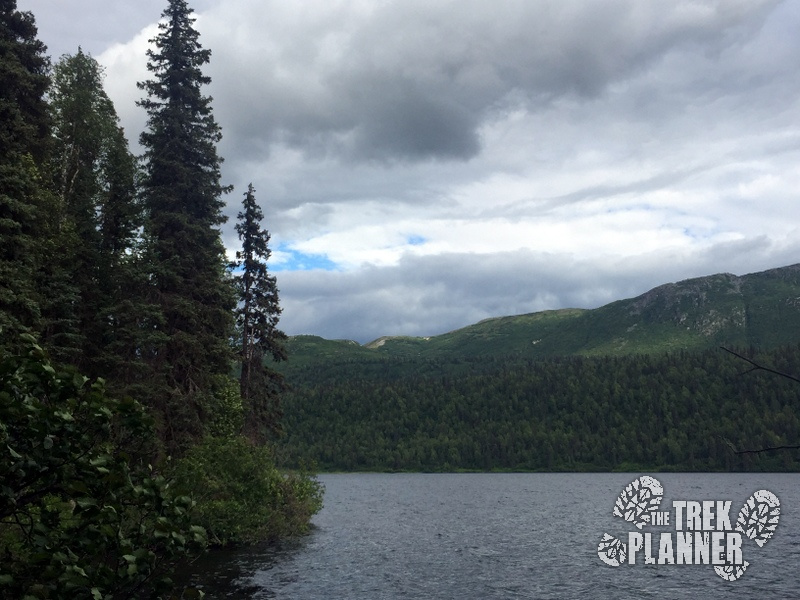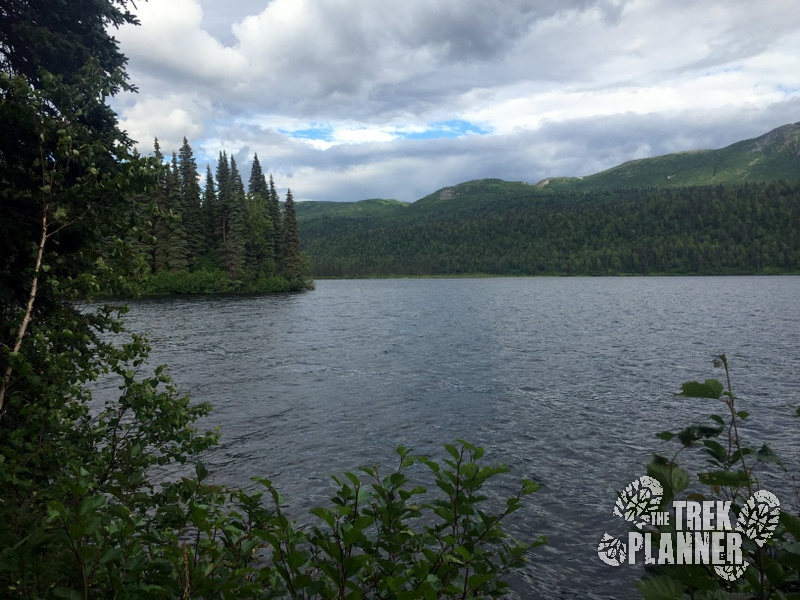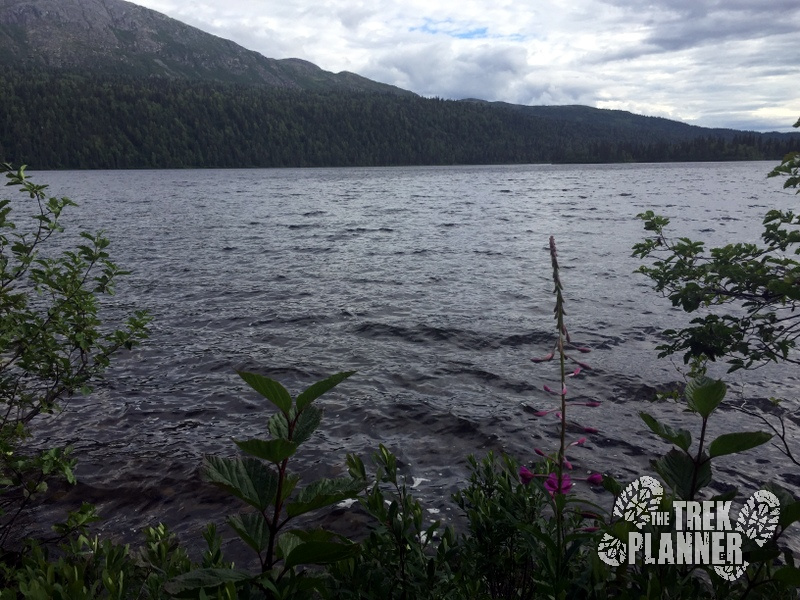 Fishing on Byers Lake
Byers Lake offers fishing for Burbot, Lake Trout and Rainbow Trout.  I've talked to people who have fished here and even caught (then released) Salmon – you aren't allowed to fish for Salmon though.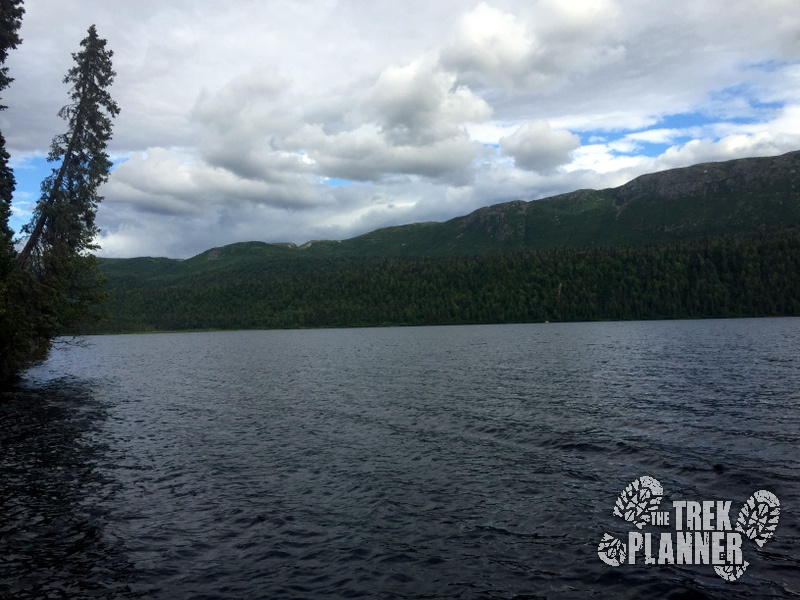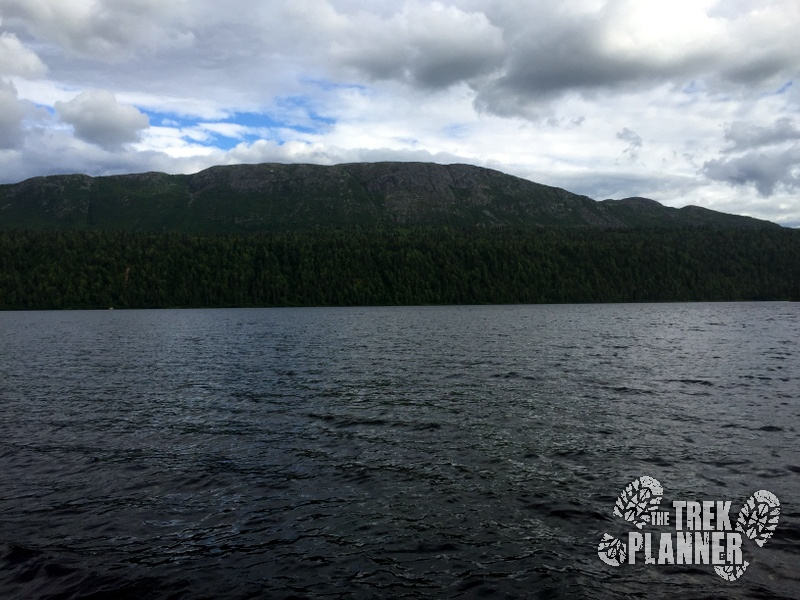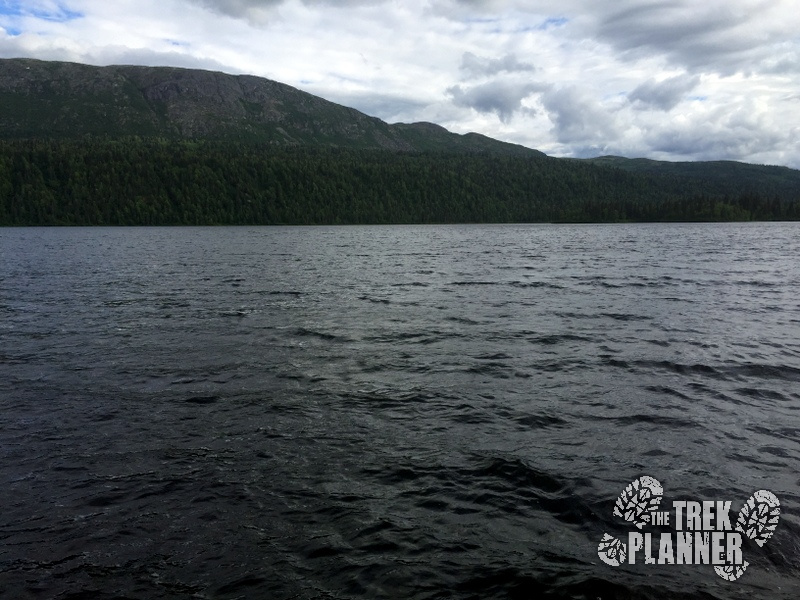 Byers Lake has an incredible vantage point of Denali and other giant mountains near it.  To see Denali from the lake you will of course need be present on a clear day.  On the day I visited, it was just about completely overcast and we didn't get a chance to see Denali.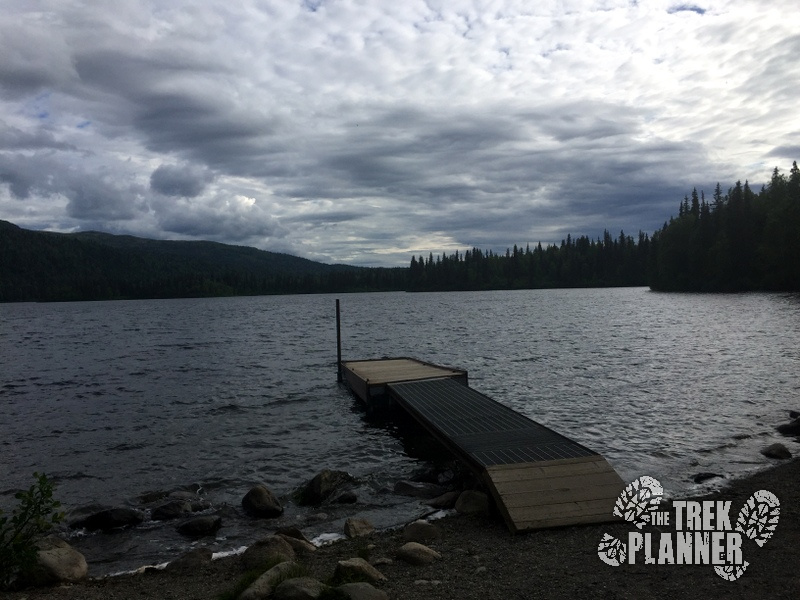 There is a small boat dock and ramp where you can bring your boat down.  There is a company nearby that operates seasonally and provides boats for you to rent.  If you forget your life jacket the DNR provided a few that you should use for you and your family.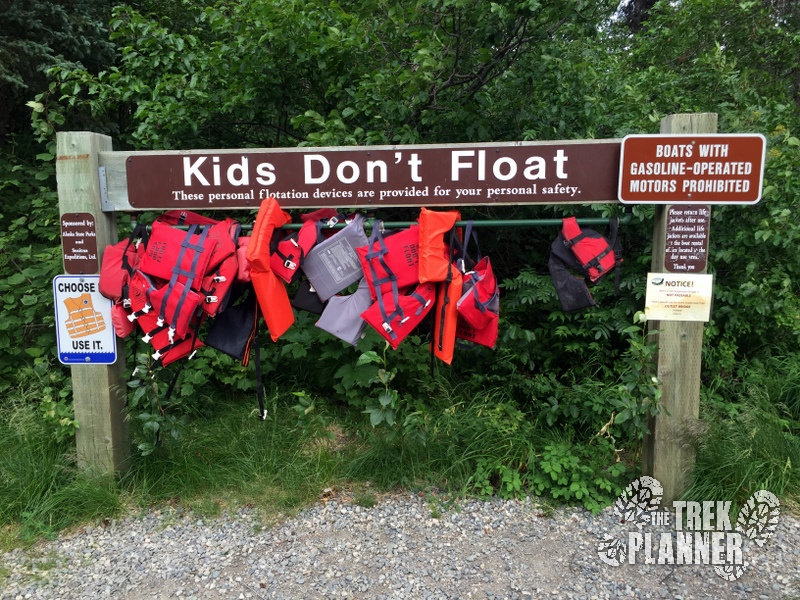 Byers Lake Trails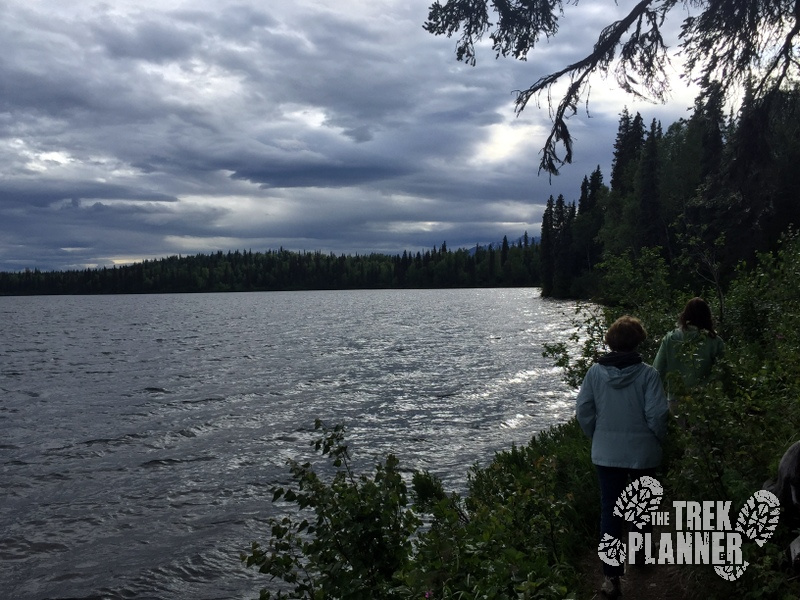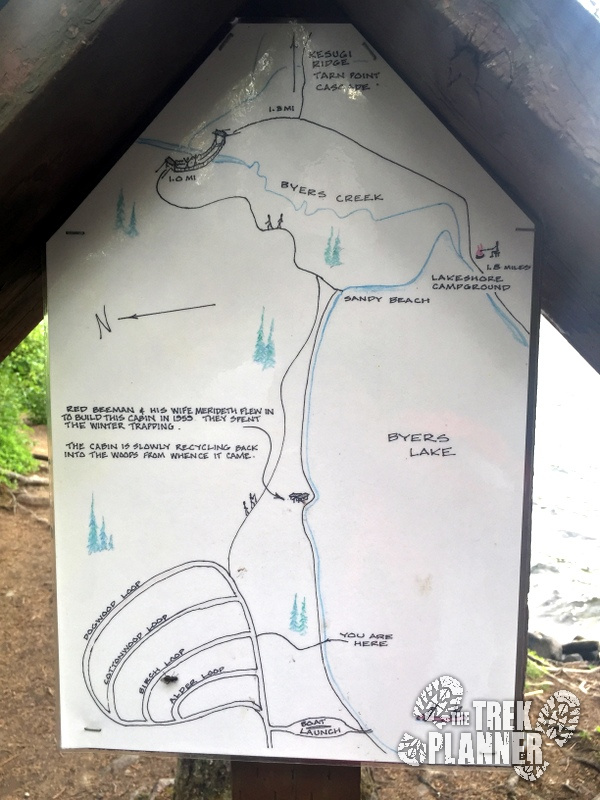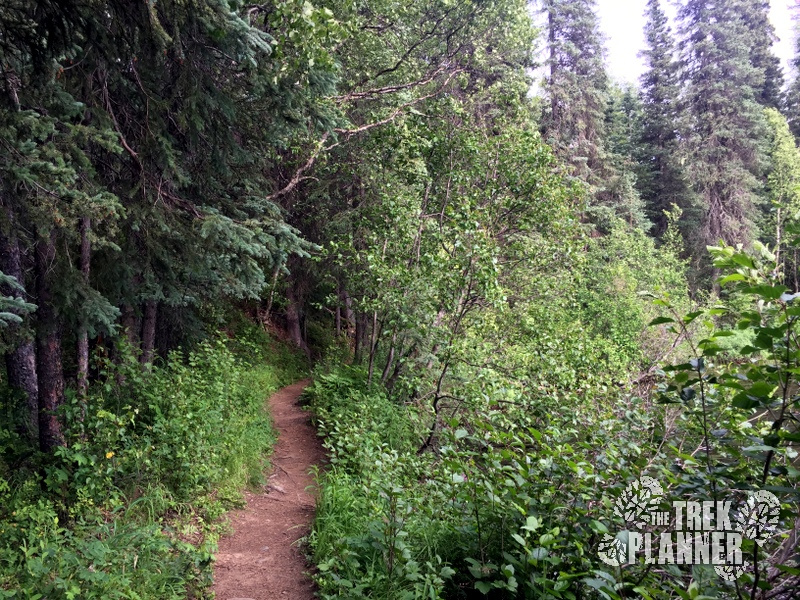 There are several trails in the area, one of which circles the lake.  I didn't have too much time to hike around the whole lake or to try the other long trails but I got a sense that this area was popular for hiking as we saw several cars pull up full of hikers getting ready for a long trek.  I would love to come back and try some of the longer trails one day.
I did however have time to hike to an old trapper's cabin called Beeman's Cabin.  I'll post more about this below.
Ermine Hill Trail:
K'esugi Ridge Trail:
Cascade Trail:
Byers Lake Trail: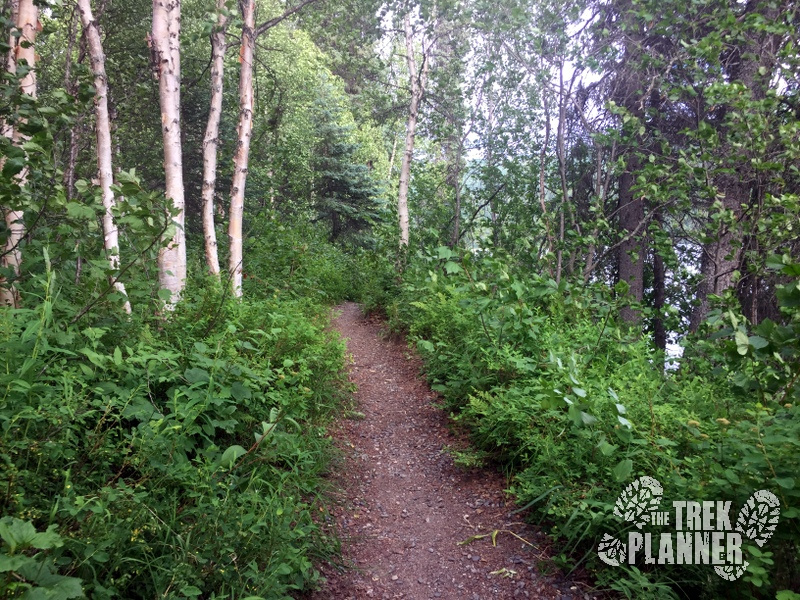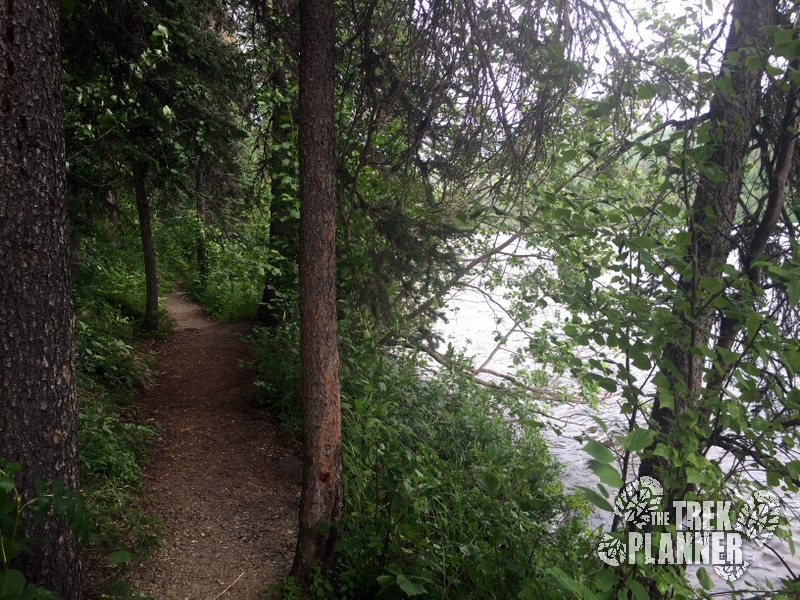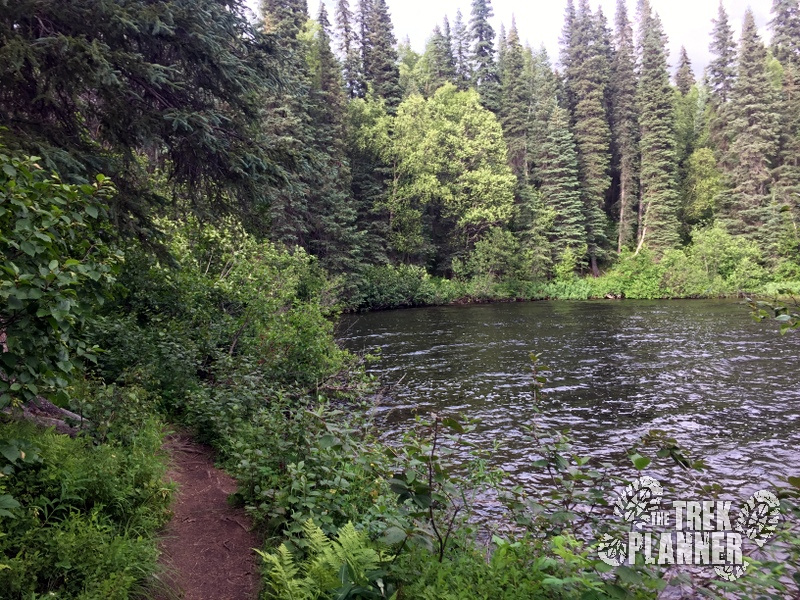 Beeman's Cabin
This cabin was built back in 1959 and it sits on top of a very small hill near the boat ramp.  It was built by Edward Beeman and he and his wife lived here for some time.  For many years after the cabin was built the only way to access this cabin was to hike 9 miles from the railroad or by a plane.
The cabin is not in use any more but you can clearly see it is has long been forgotten.  It almost appears that it has sunken in to the ground, slowly disappearing into the forest.
The cabin is really cool to see.  Most of the windows have been removed so you can still see inside and imagine living on this lake more than 50+ years ago.  The cabin is in severe disrepair and there is a sign stating to not enter it – great advice since you never know when this thing will collapse!  But you can glimpse inside and still see tables, bunk beds and other artifacts.  Please be respectful and not not enter or take anything from the cabin.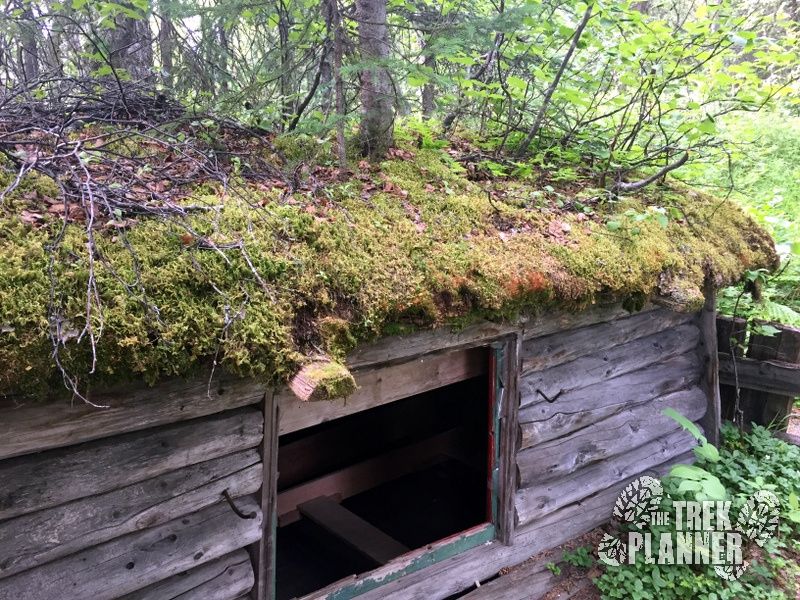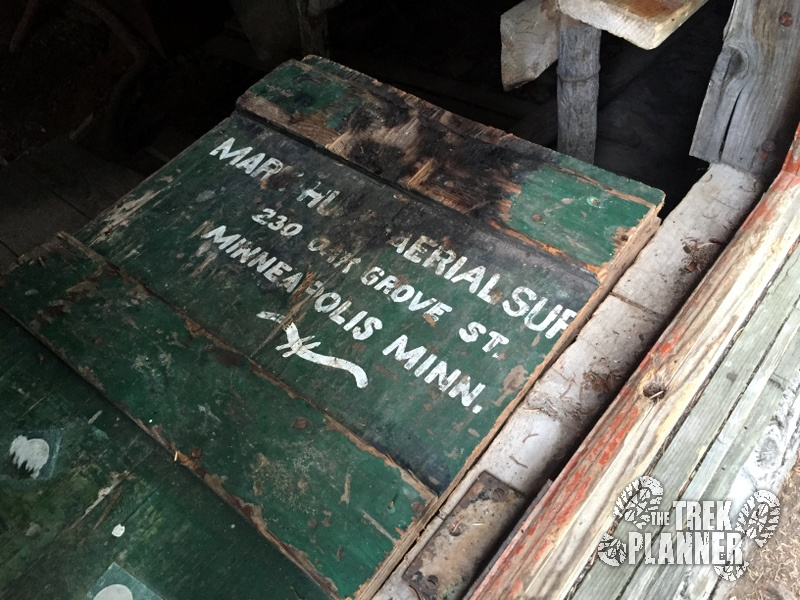 Camping at Byers Lake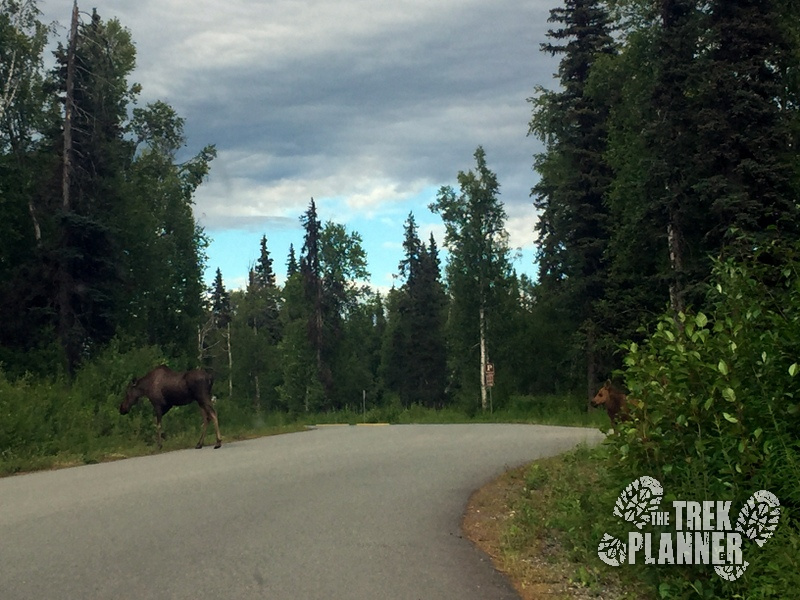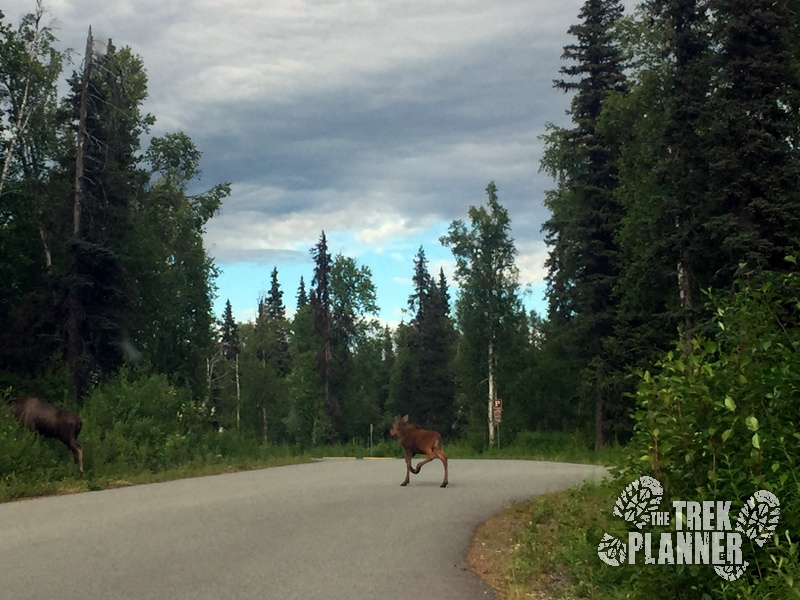 There are 73 campsites and the current price is $15 per site per night with a 15 day camping limit as of July 2016.  There are ADA facilities and even toilets, water and a dump site too which costs $10.  You could park your RV in the campsites but there is a size limit of 35′ or smaller.  The campsites looked pretty comfortable with lots of trees and bushes and a fire ring – fires outside of the ring are not permitted.
We found a mama moose and her new calf wandering around and there was a recent bear sighting in the camping area too so always be careful of your surroundings.
The DNR has built three cabins for $70 per night which you can reserve online.  I didn't have time to check out the cabins but they look comfy and last time I checked were booked solid, except for a few sporadic days, for 3 months.
For current prices please click here.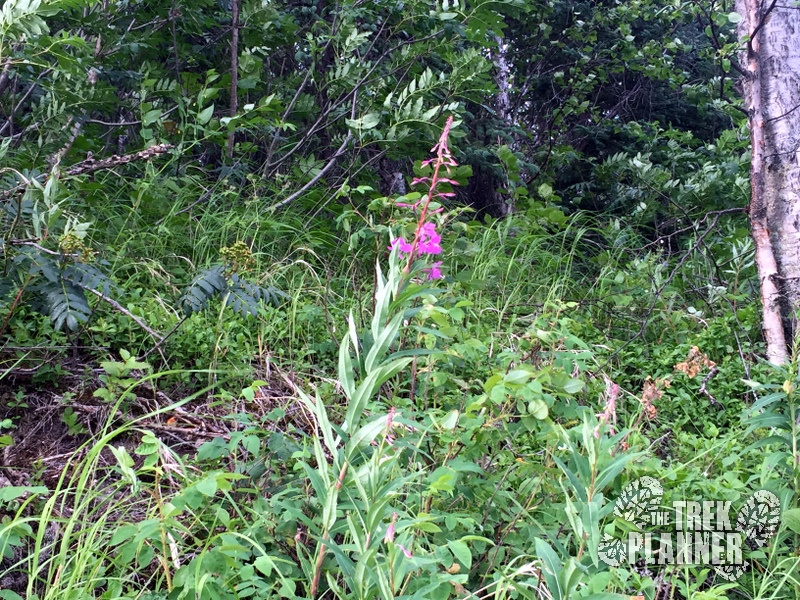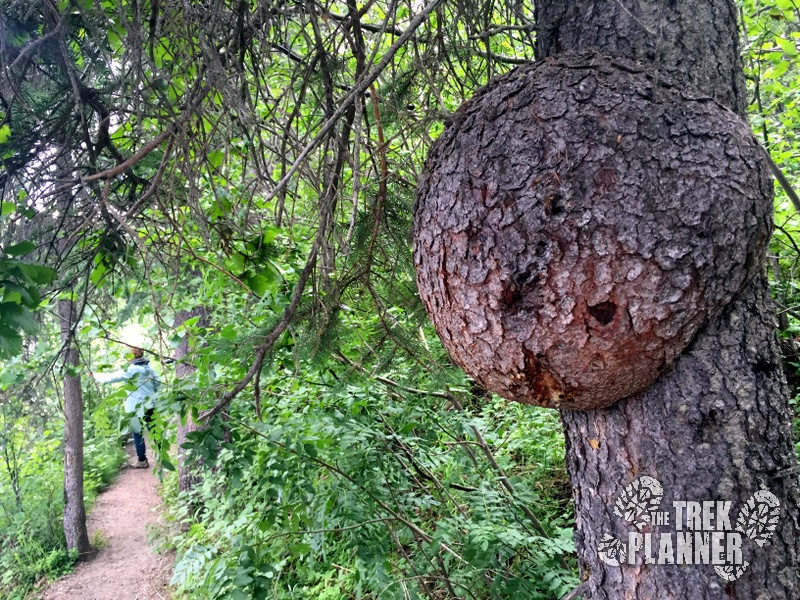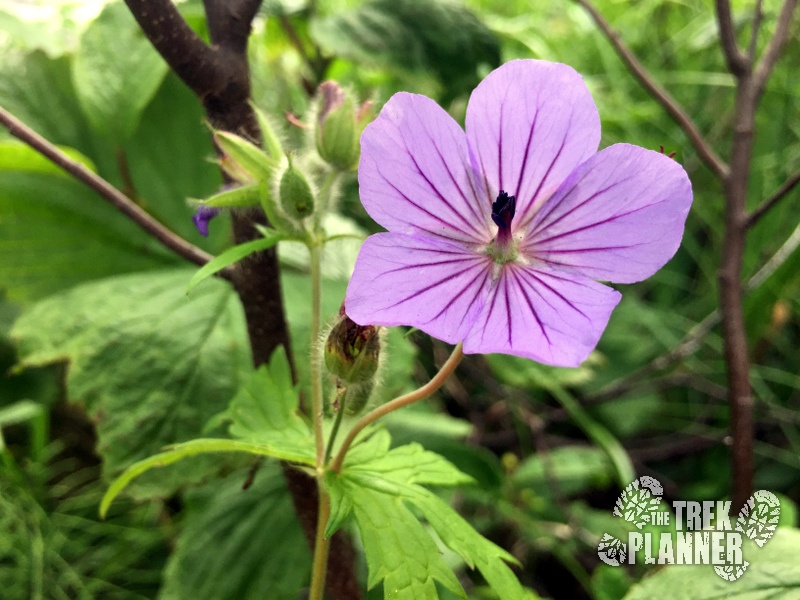 Personal Thoughts:
Byers Lake was a beautiful place to see.  It was very peaceful and my family and I really enjoyed hiking along the lake's shoreline for the limited time we had there.  I really want to come back and hike the longer trails.