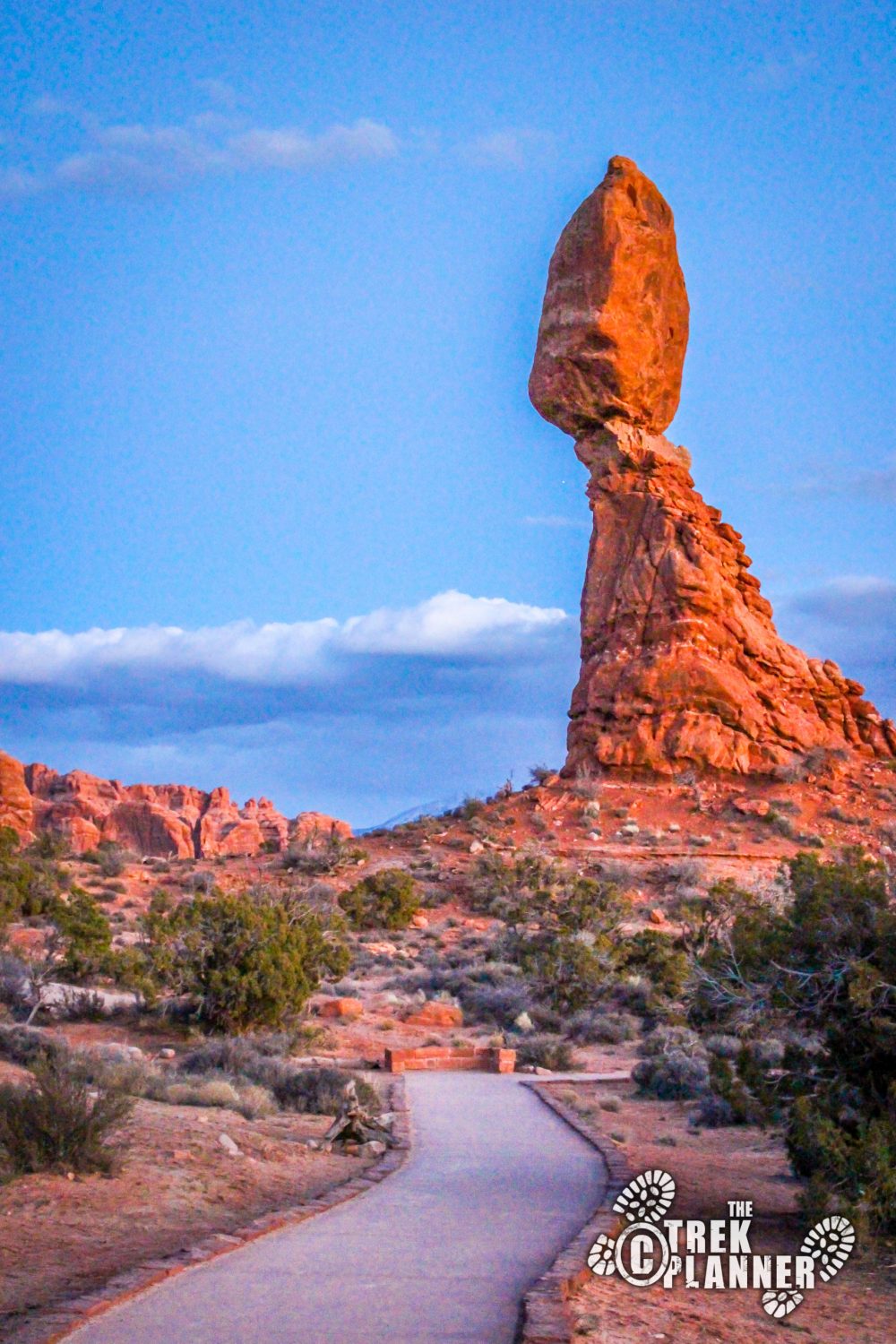 Overview
Arches National Park – Southern Utah near Moab
Little more than 1/4 mile roundtrip
Yes. There is an entrance fee to Arches National Park
Water at visitor center. Bring a bottle of water. No water within Balanced Rock vicinity.
All – very hot in summer though.
Trail has wheelchair access up until a certain point then trail is dirt path with some stairs along the way. Very well used and clear trail.
At visitor center at park entrance.
Yes, only in designated camping areas. There are camping fees as well.
GPS Coordinates
Trailhead: 38° 42.102'N, 109° 33.978'W
Balanced Rock:  38° 42.055'N, 109° 33.875'W
Trail Map
---
Driving Directions:
In Arches National Park entrance past the entrance station, travel 9 miles on Arches Scenic Drive.
After 9 miles, and when you come to the first intersection, take the first right into the parking lot of Balanced Rock.
---
The Trail:
The trail starts off on a concrete path that wheelchairs can use with ease.  The concrete path travels to the east of the Balanced Rock formation and ends just behind it.
You will notice to the east a primitive trail exists and offers many other exciting views of Balanced Rock.  The trail is still very easy to manage and is recommended.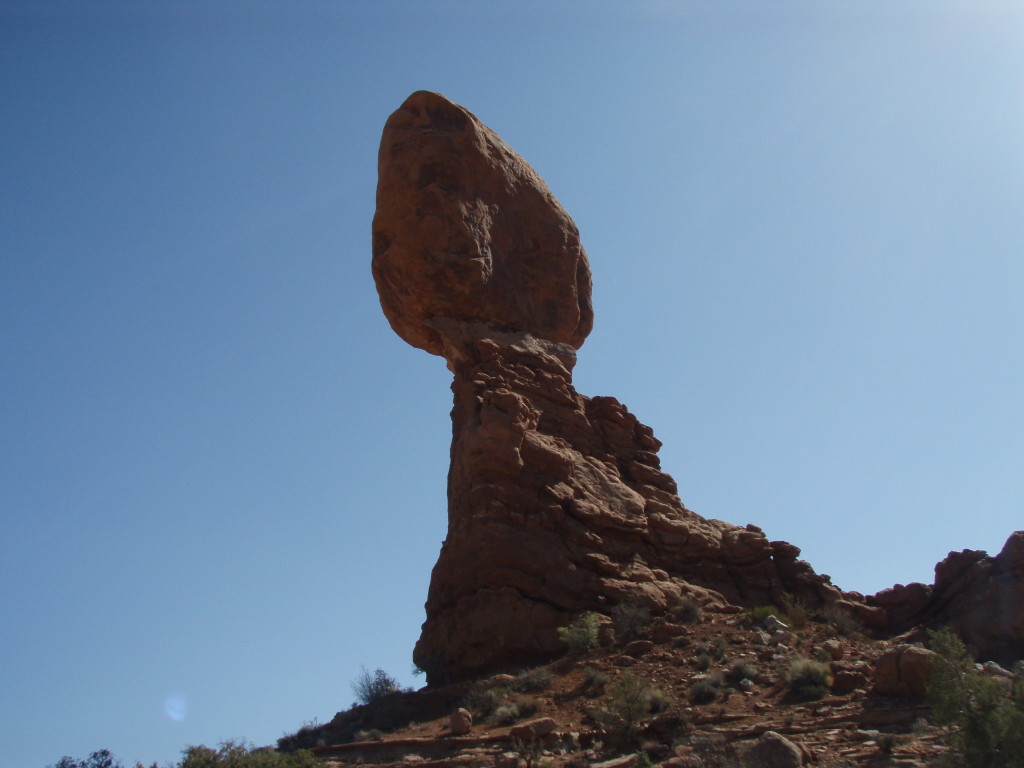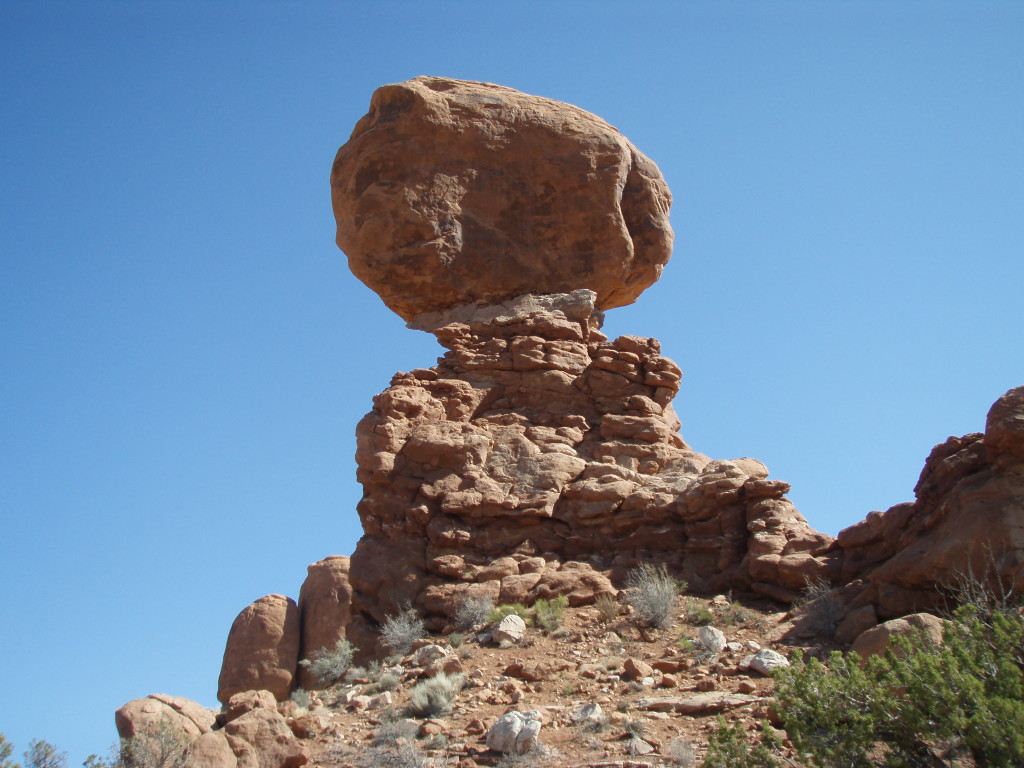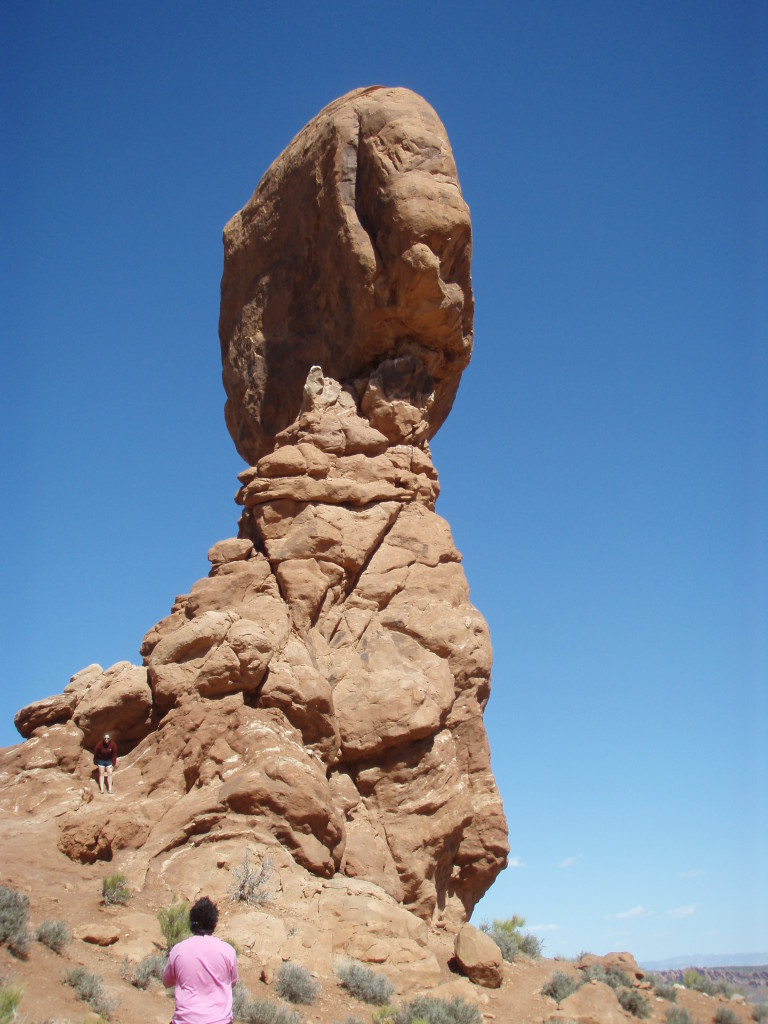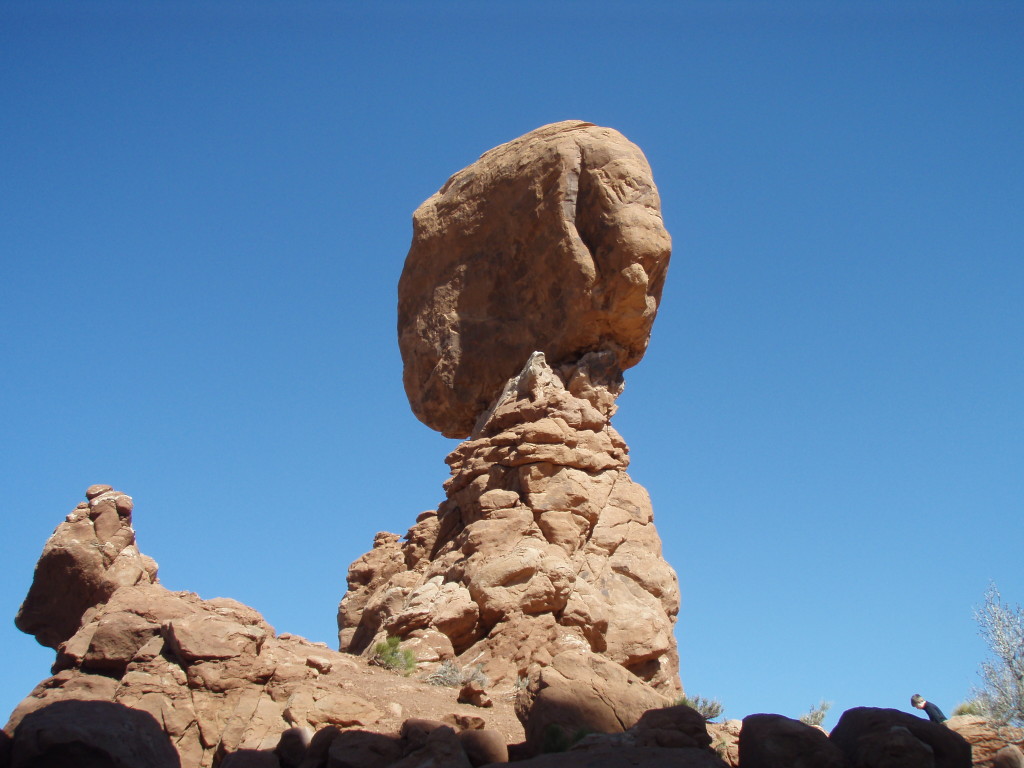 ---
The primitive trail circles around Balanced rock and then ends up back at the start near the parking lot.  You get incredible views of the formation and wonder how it is still holding up after how many years of erosion.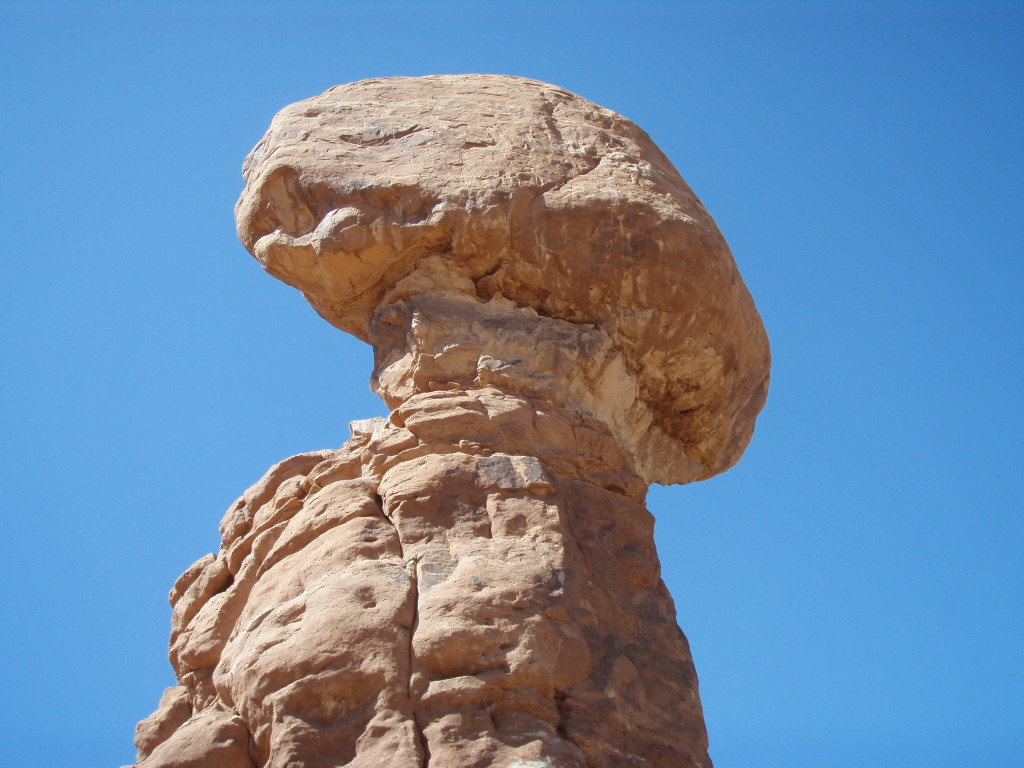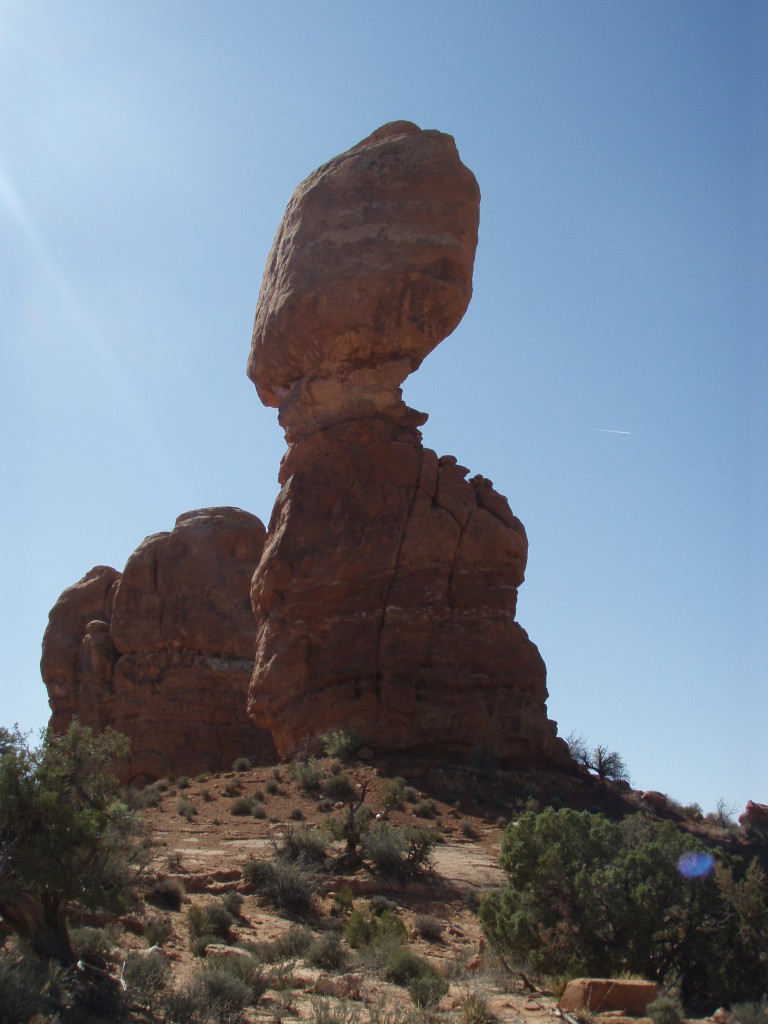 ---
The Return:
Walk back to the parking lot.
---
Personal Thoughts:
This is a great short hike for all to enjoy.  To fully appreciate how precarious Balanced Rock really is, I recommend you take the primitive trail around the rock and see just amazing it is.  You will leave this place wondering how much longer Balanced Rock can stay balanced.
---
Balanced Rock – Arches National Park