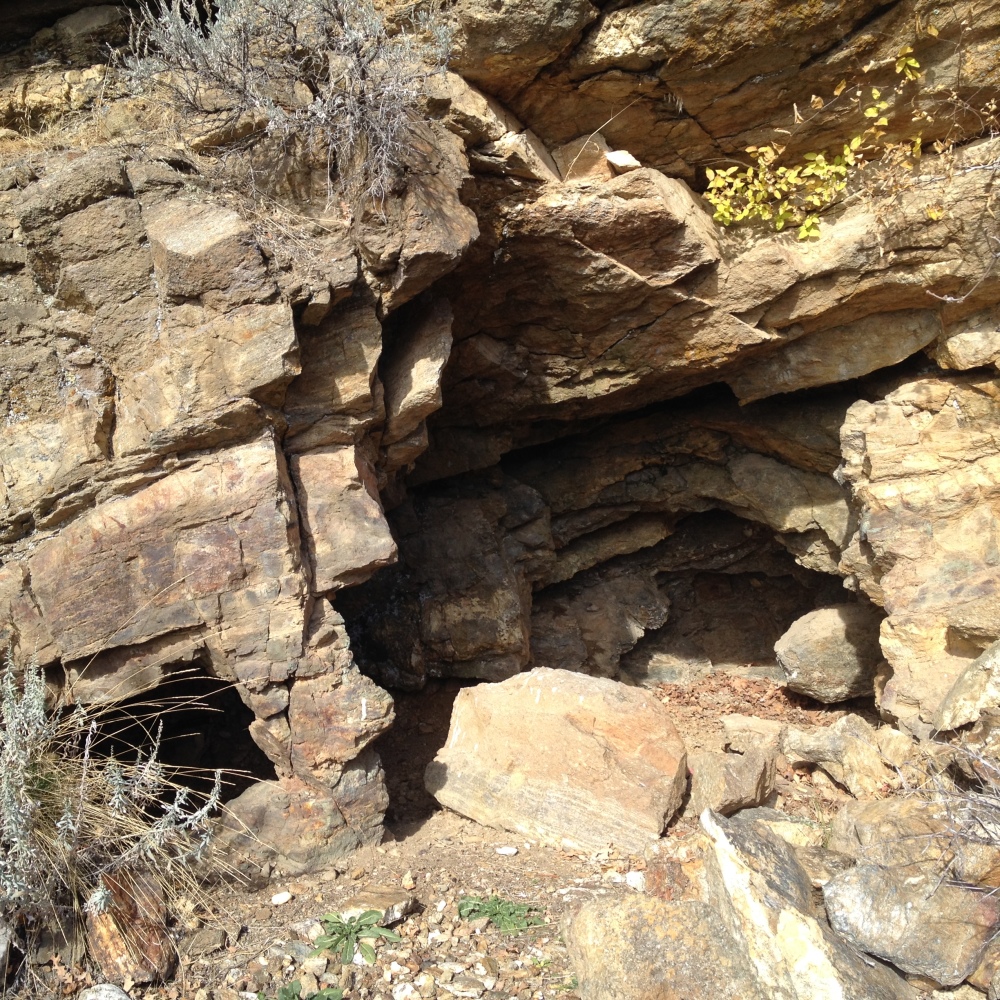 Overview
Farmington, Utah – Northern Utah
Window Mine, Shepard Creek
You will follow Shepard Creek for the short hike
It is a good, clear trail through the brush
Yes, backcountry on NFS land. Avoid private property.
Bring snacks. This is really a short hike. You will most likely not need food or water.
Window Mine is a very small mine adit that goes in about 15 feet.  Yet there are still very colorful copper pieces in and around the mine.
GPS Coordinates:
Trailhead: 41° 0.901'N, 111° 53.632'W
Window Mine:41° 0.946'N, 111° 53.442'W
---
Trail Map:
---
Driving Directions:
Located on the hillside of Farmington Utah.
---
The Trail:
To get to the Window Mine you will need to follow the Shepard Creek trail that heads back towards Baer Canyon.  This trail starts off in a residential area and slowly winds its way back up the south facing hillside.
Travel on this trail until the it makes an immediate turn to the north and heads straight up.  This is where you will need to find another small less visible trail toward the rocky area to your right.
There are several cairns (trail markers) marking the way and just follow them until you come the Window Mine a hundred or so yards from this point.
---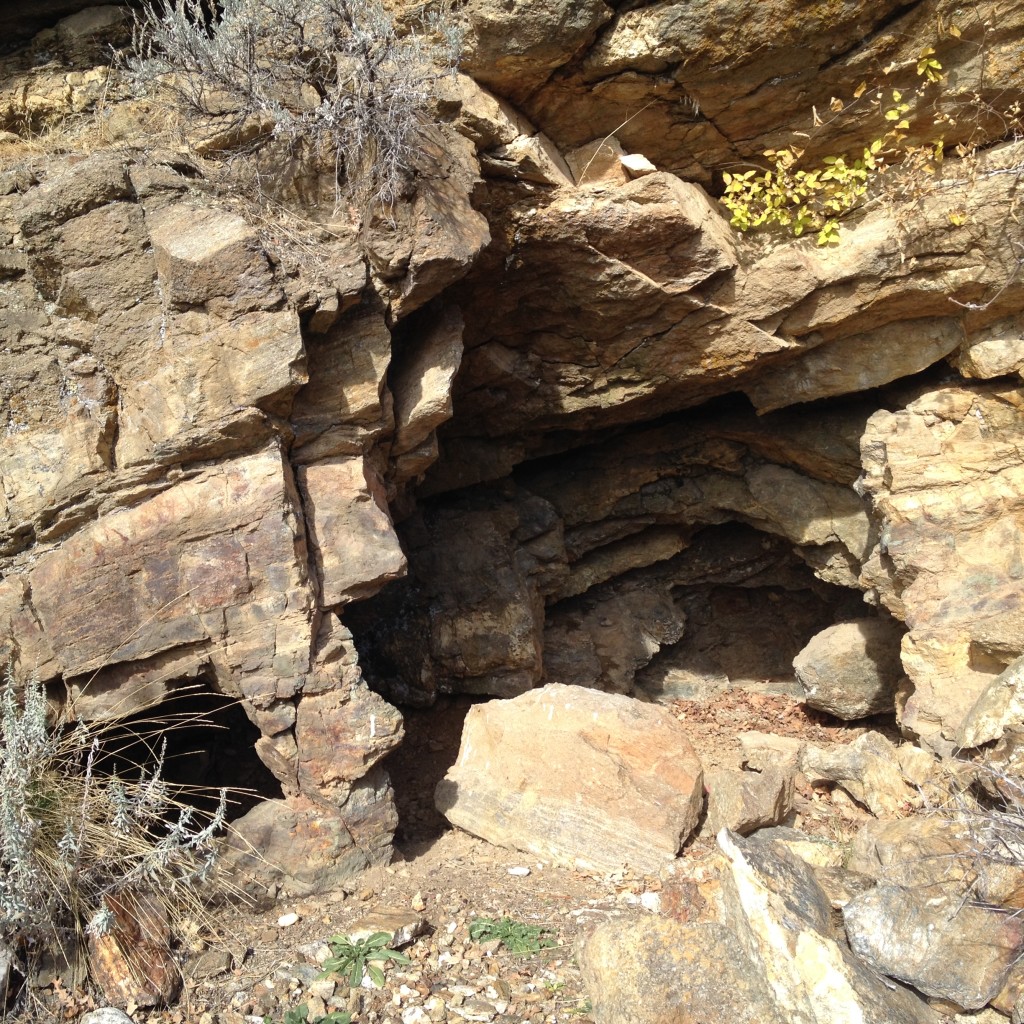 I accidentally found this mine when I was hiking around Shepard Creek and noticed what I thought was a cave.  But when I came up closer it looked like there was mine tailings and sure enough someone had been digging in the rock here.
I named it Window Mine because there is a small window to the left of the entrance. It could be a natural window or the miners chipped away until they made it, who knows!
The mine isn't that interesting other than it has some cool green rocks in the area – oxidized copper perhaps?
It only goes in about 15 feet.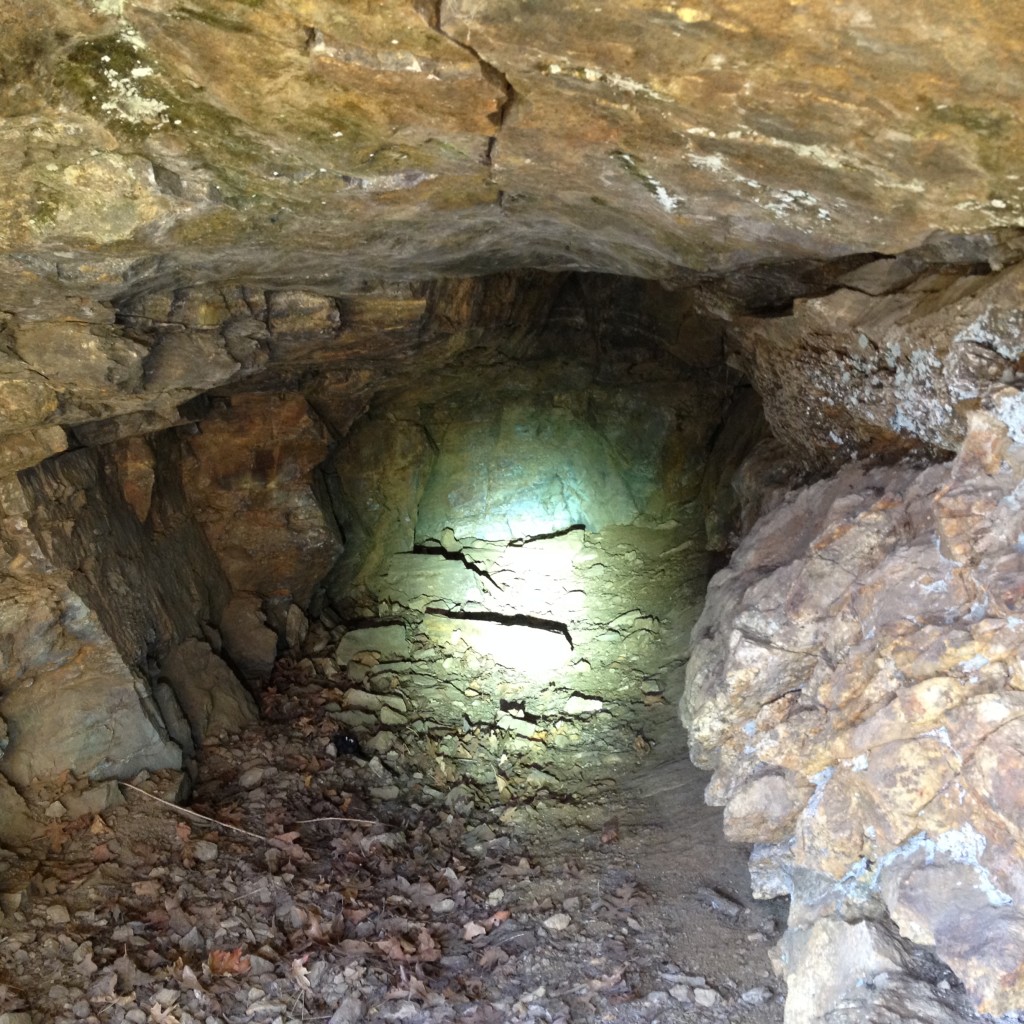 ---
The Return:
Head back towards your car.
---
Personal Thoughts:
There are several mine adits in the Fruit Heights and Farmington hillside areas.  This one is probably one of the shorter and less interesting ones of the bunch.  But it is here on Trek Planner for documentation purposes.