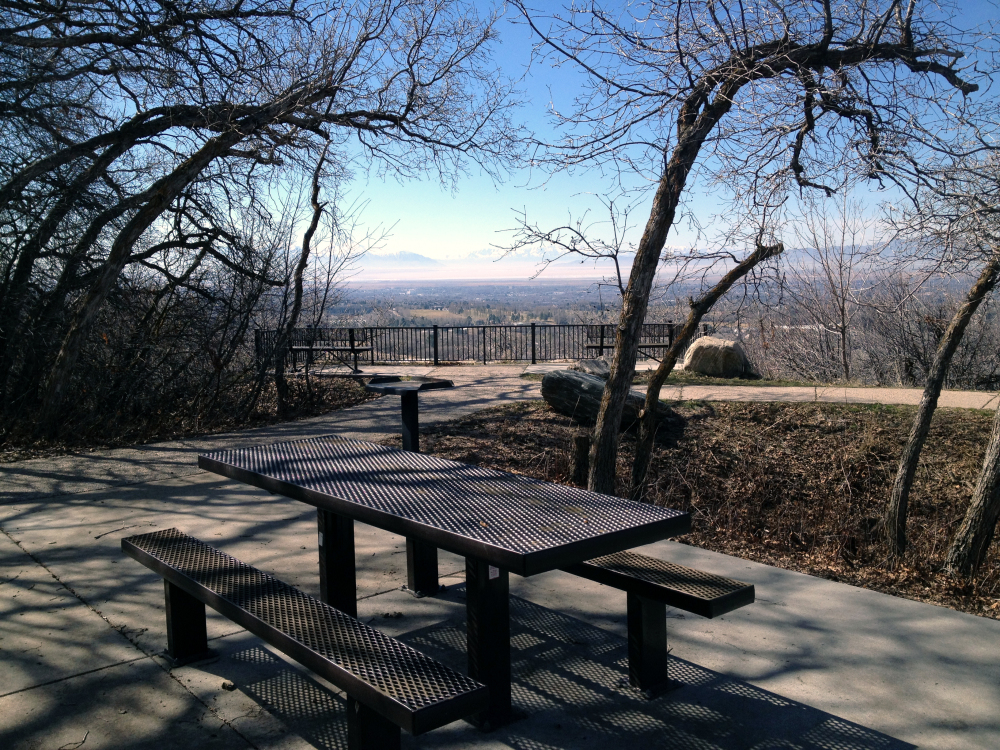 Overview
Layton Utah – Northern Utah
Picnic Area, Bonneville Shoreline Trail, small creek
Less than a hundred yards
1+ hours depending on what you do.
No fees associated with this trek
Drinking fountains in the picnic area. Bring water if you plan to hike the trails. There is a small creek a little ways south of the main parking lot.
Open year round but the gate closes at 10pm
Lots of shade if you stay in the picnic area
Very clear trail. Dirt path
Yes. Open in warmer months
Not allowed in picnic area
Bring picnic, snacks, food, anything you want
Big area for picnics and BBQs, although recent postings prohibit fires in the area.  Horses, bikers and hikers are common in this area.
GPS Coordinates
Trailhead: 41° 5.261'N, 111° 54.108'W
Picnic Area:  41° 5.293'N, 111° 54.185'W
Driving Directions:
From Highway 89 in Layton, Utah.  Turn east on Cherry Ln then take your immediate left on Valley View Dr.
Travel .5 mile on Valley View Dr and then take a right (now heading east) on Fernwood Dr.
Travel another .5 mile on Fernwood Dr until you come to a stop sign. Take the right street which is still Fernwood Dr and travel for a few hundred yards until you come to an open gate (might be closed if you come after 10pm).
Before you go inside the gate you will see a large home to your left, this is known by locals as "the castle" because of its size and resemblance to a castle.
Continue passed the gate and all the way down until the parking lot.
---
The Trail: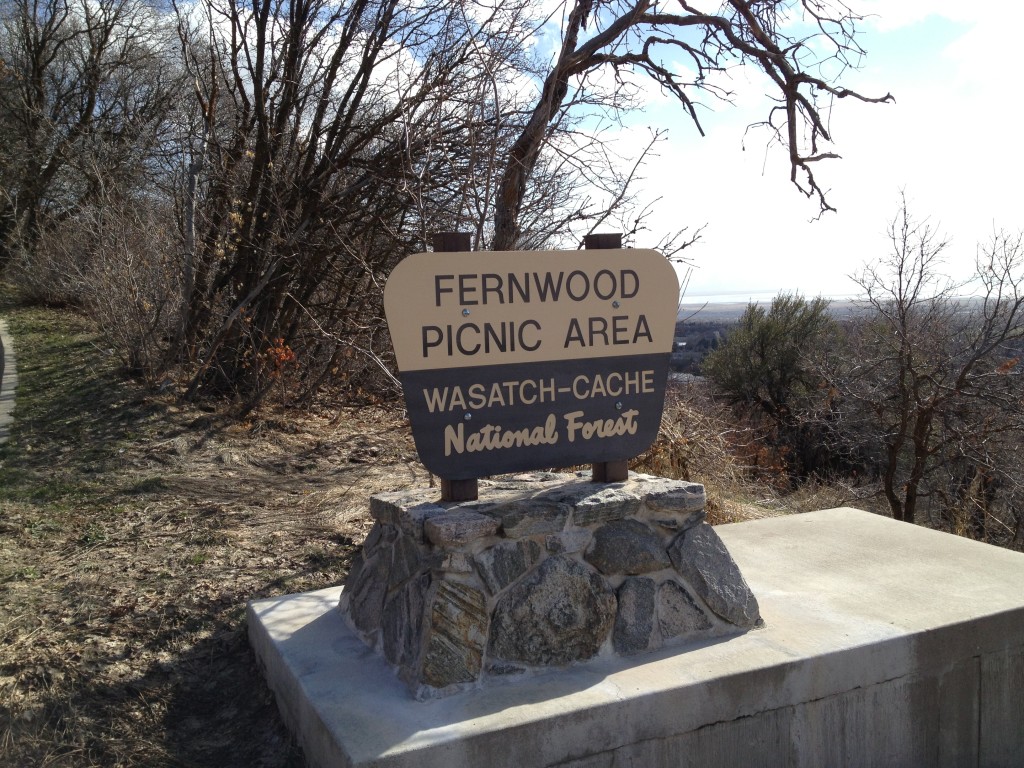 From the gate at the entrance you will travel for another few hundred yards until the main parking lot.  There are more than a dozen vehicle spots, an area for horse trailers and a nice picnic area complete with restrooms.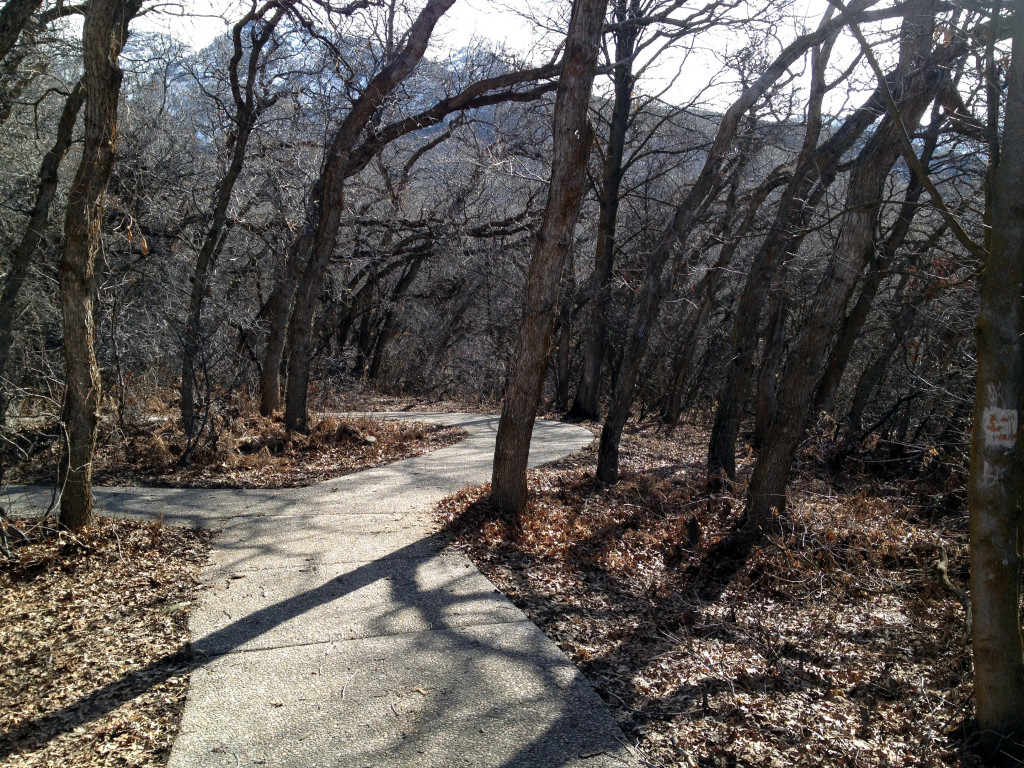 This area is very pleasant in the spring, summer and fall months as the leaves and vegetation change from one month to the next.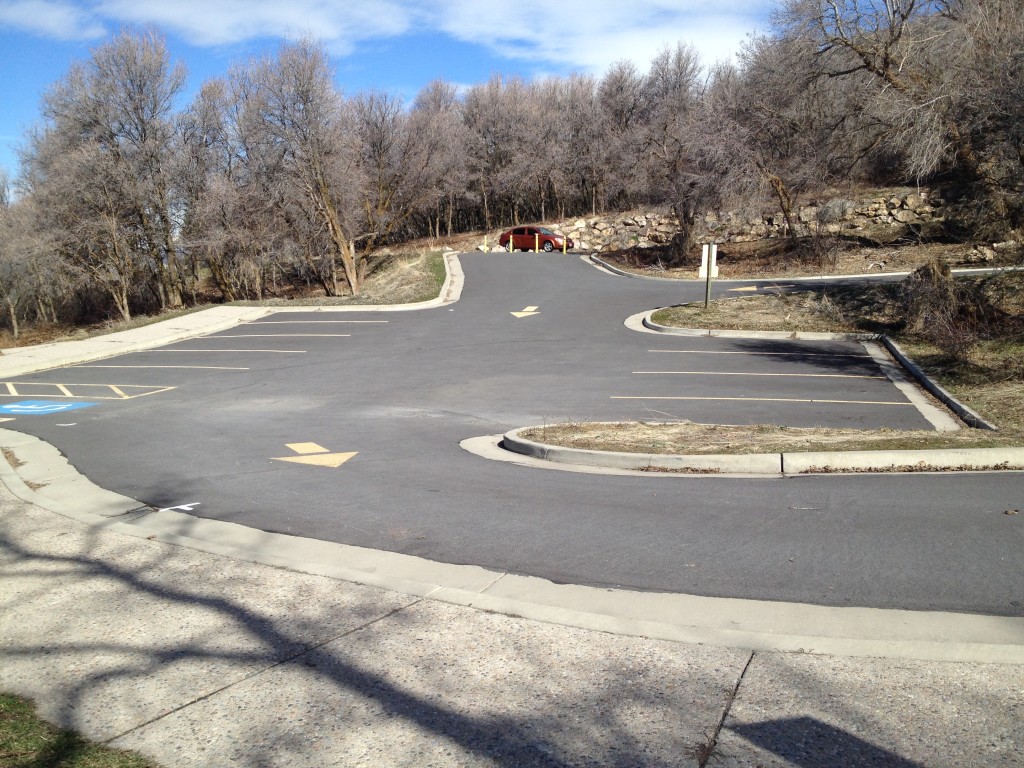 ---
There are multiple trails in this area with the biggest trail hooking up with the Bonneville Shoreline Trail.
From the parking lot if you travel south, immediately to your left you will see a trail that heads up in a northern direction.  This trail is the Bonneville Shoreline Trail which climbs a little in elevation and then comes to a fork.  The left trail is the Bonneville Shoreline Trail and continues north.  The right rail is  very long and eventually leads to the Fernwood Cabin – which is small and not well maintained.
The trail in front of the parking lot which is also the Bonneville Shoreline Trail leads to a small creek which is usually flowing year round.  The trail circles around the hillside and then travels south to Adam's Canyon.
If you take this trail you will pass by gravel pits and some homes.
---
The Return:
Head back to the parking lot.
---
Personal Thoughts:
This is a nice area to sit and relax for a little bit.  Bring some friends and a picnic and you will all surely enjoy the area.