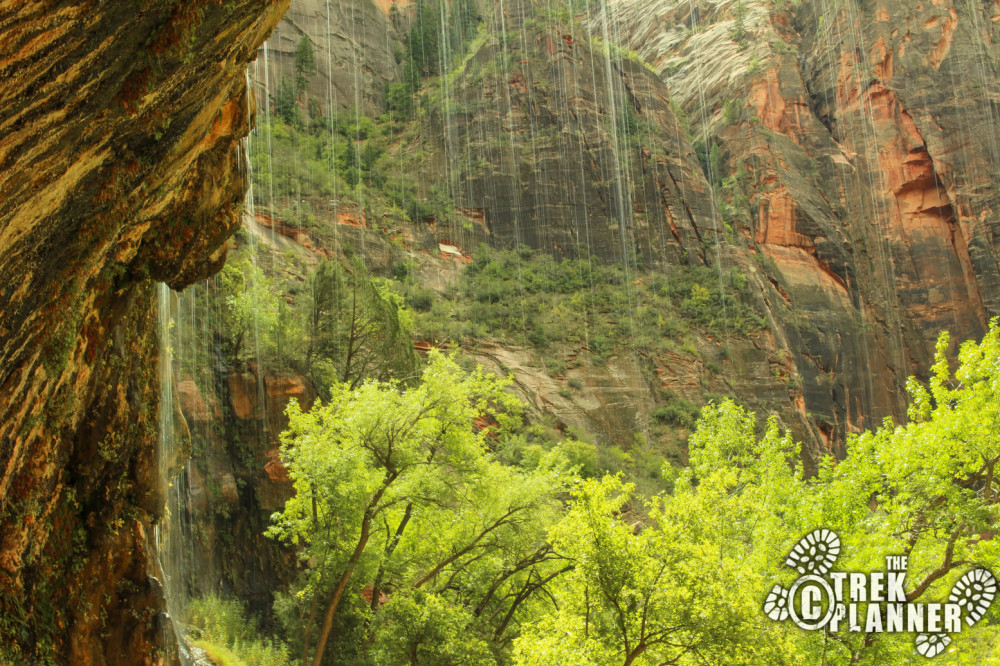 Overview
Weeping Rock, hanging gardens and lush plants
Less than 1/2 mile round trip
Not allowed on this trail
Only the entrance fee to the national park is required
Lots of trees to provide shade
The trail is paved but it is steep in places. Once you are at Weeping Rock, the water can make the trail slippery
Yes. Pit style, at the parking lot near the trailhead
Yes. At the entrance to the park
GPS Coordinates:
Weeping Rock: 37.27158, -112.93678
Trail Map
Driving Directions
You will need to park near the Zion National Park Visitor Center so you can take the shuttle into the park to the Weeping Rock shuttle stop.  There are entrance fees into the park but once you get inside the shuttles are free.
The Trail: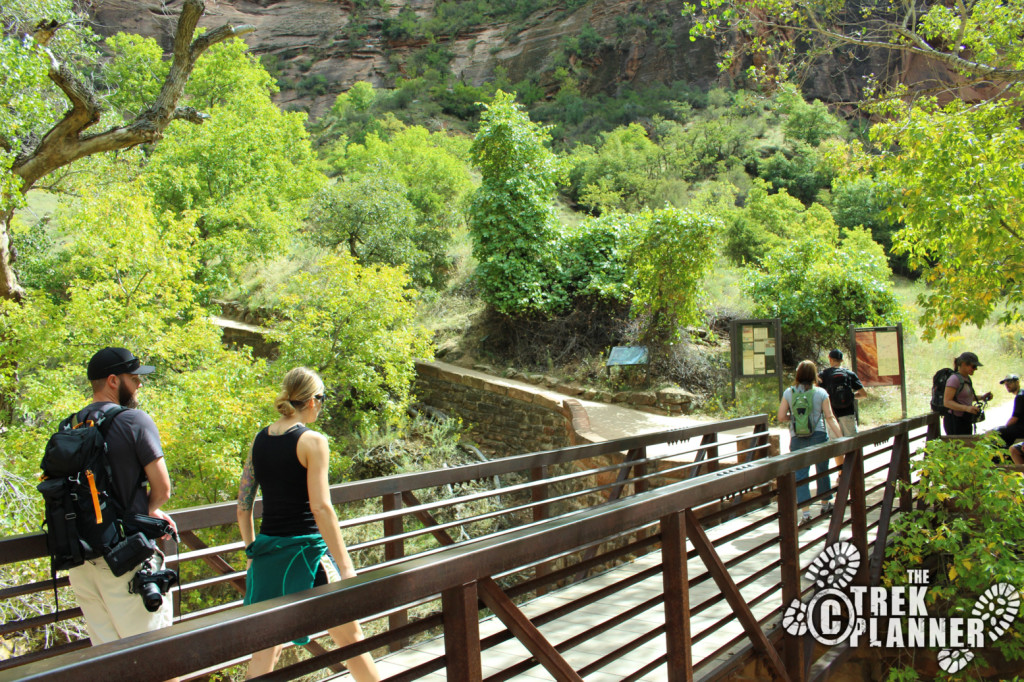 Weeping Rock is a steep yet short trail that ends where a bunch of water is seeping out of the sandstone rock above you.  The trail is on paved cement with handrails on some of the steeper and potentially slippery areas.  Overall this is a great hike and ends with an incredible view of the canyon below you.
To get to the Weeping Rock trailhead you must take the Zion National Park shuttle to this point.  Once you get off the shuttle simply follow the paved trail and signs to Weeping Rock.  You will notice a small parking lot with a pit style restroom but there is a small bridge which crosses over the creek.  Cross over this bridge and turn left up the steep trail.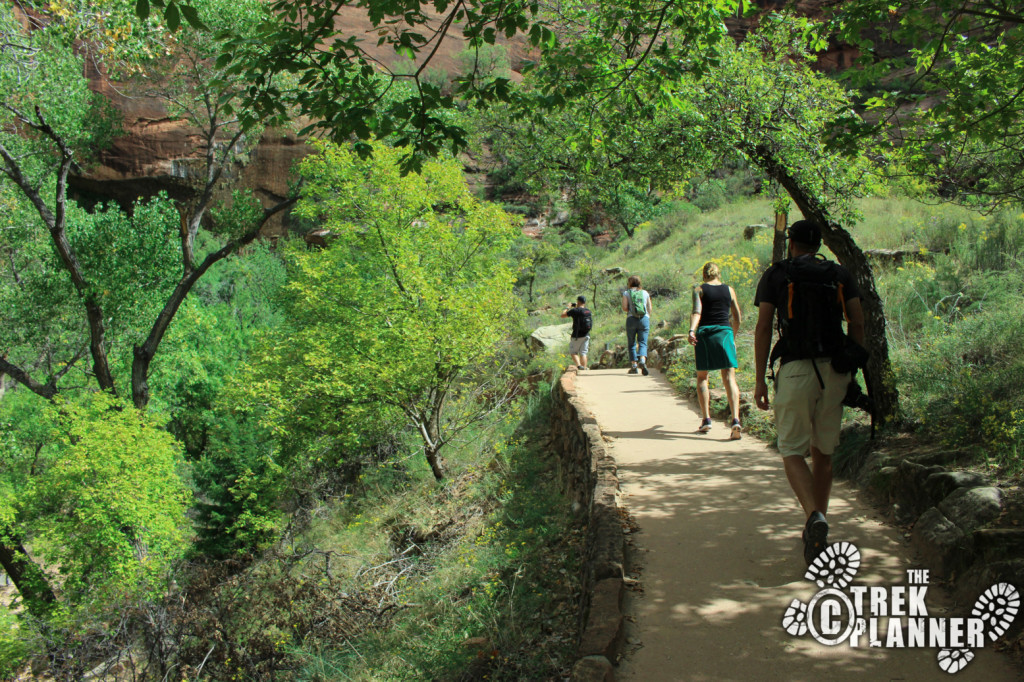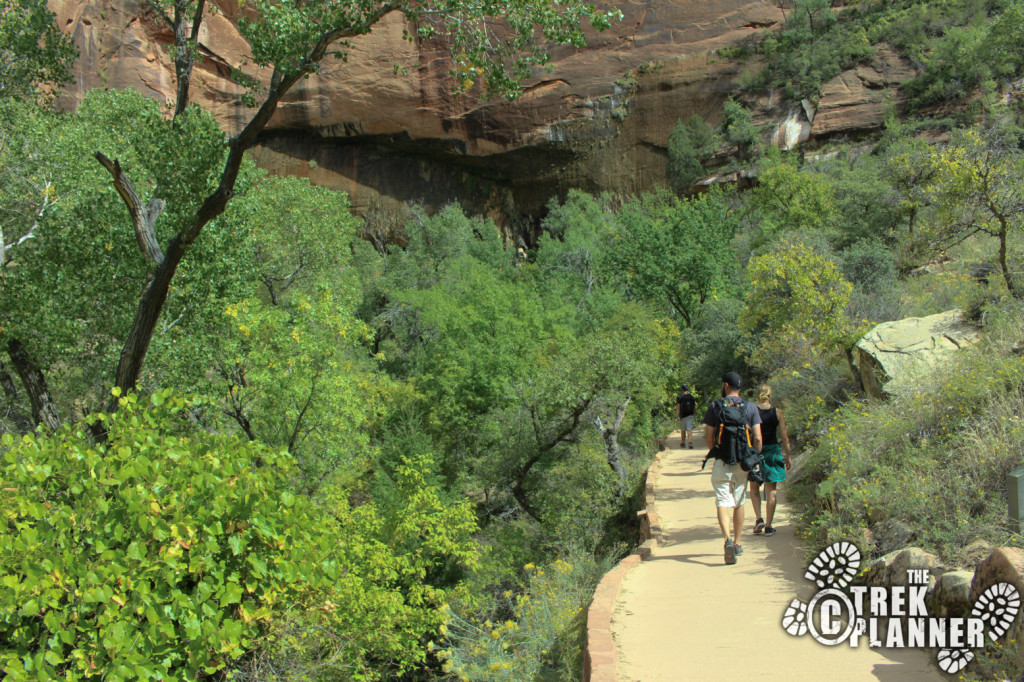 Along the way there are a few information signs which point out the native plants and animals in the area.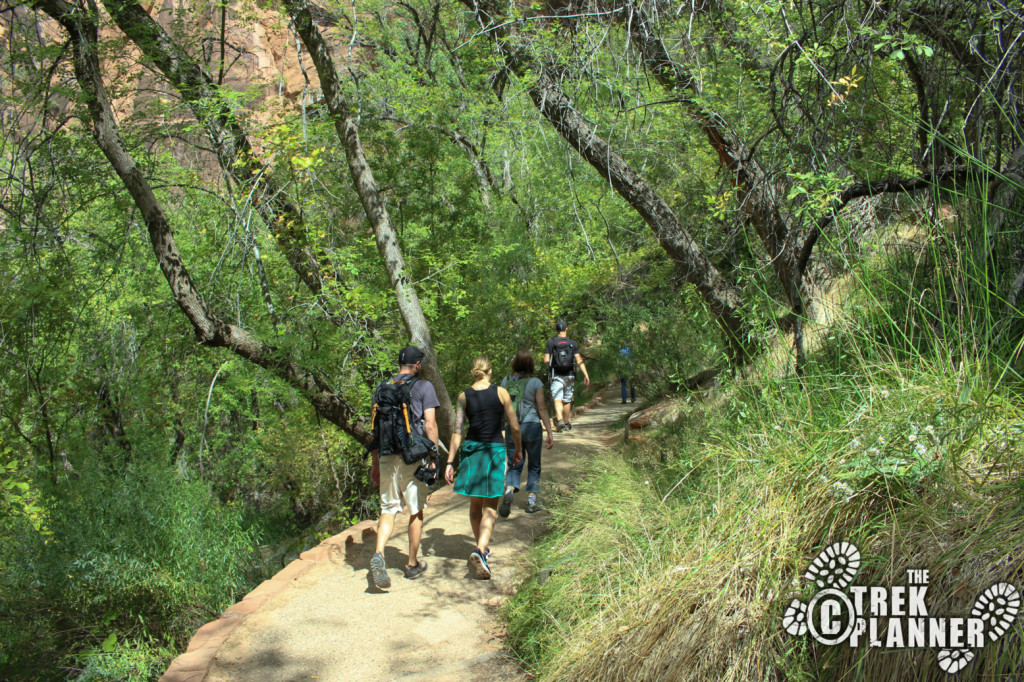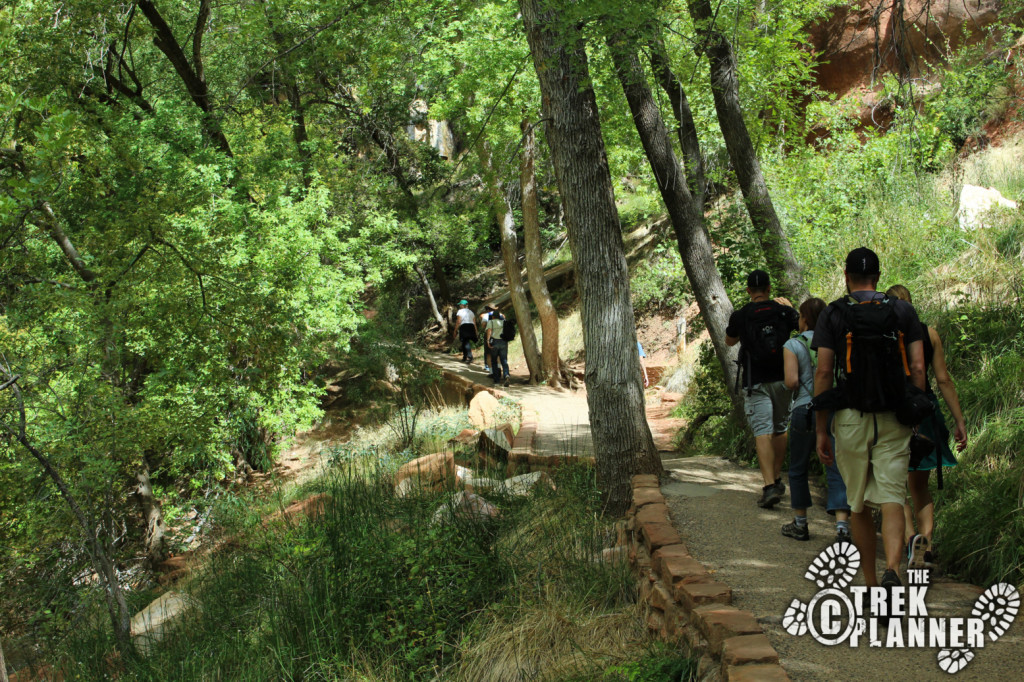 Once you arrive at Weeping Rock you will notice that the water seeps out right above you as you walk under it.  The steps can get slippery so be careful and use the handrails if necessary.  There is a small alcove that you can go in and get an incredible view of the canyon below!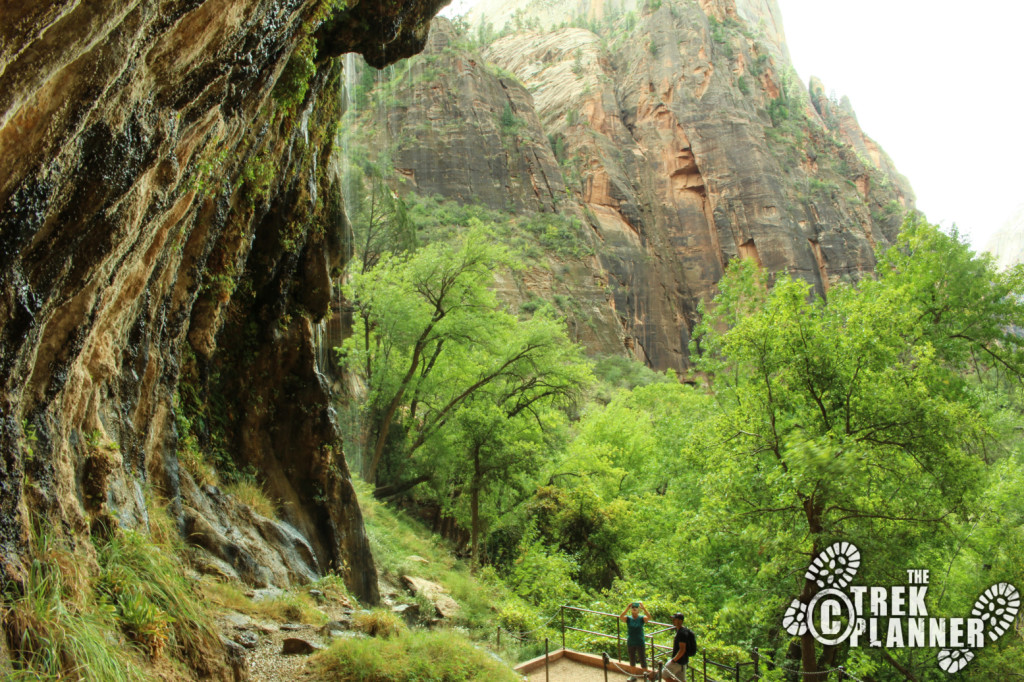 I did this hike in Fall so the temperatures weren't too hot but the cool water dripping on top of us still felt nice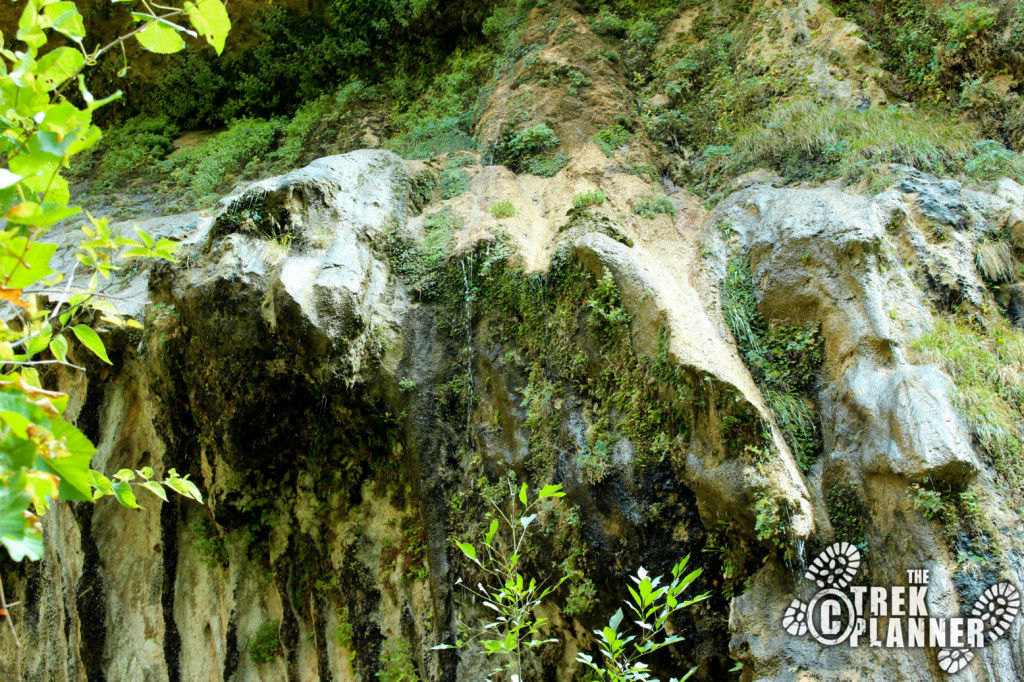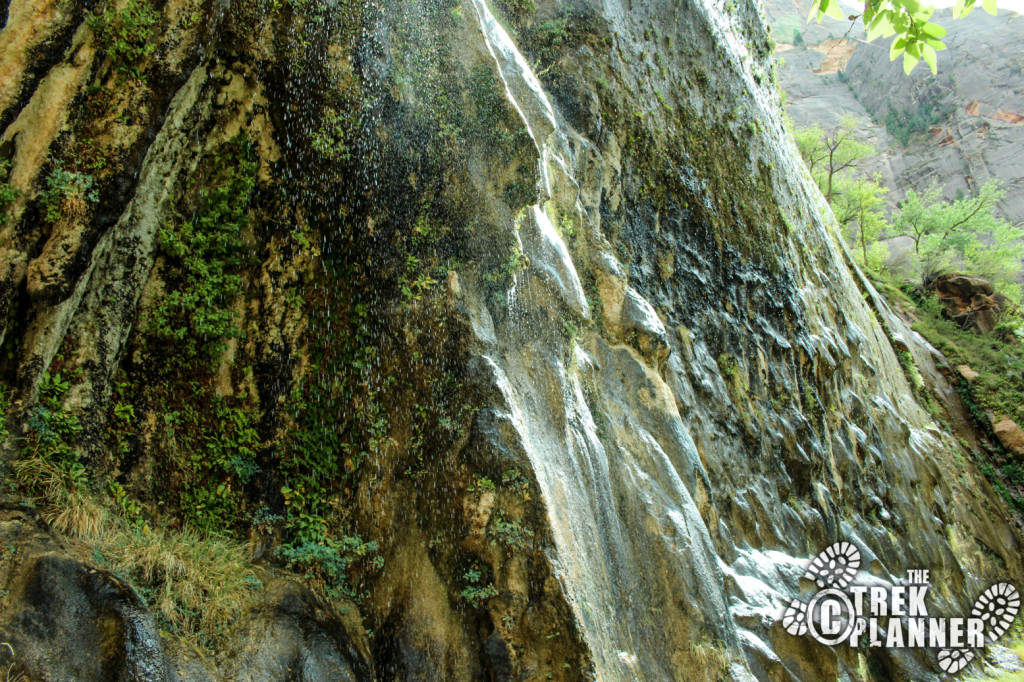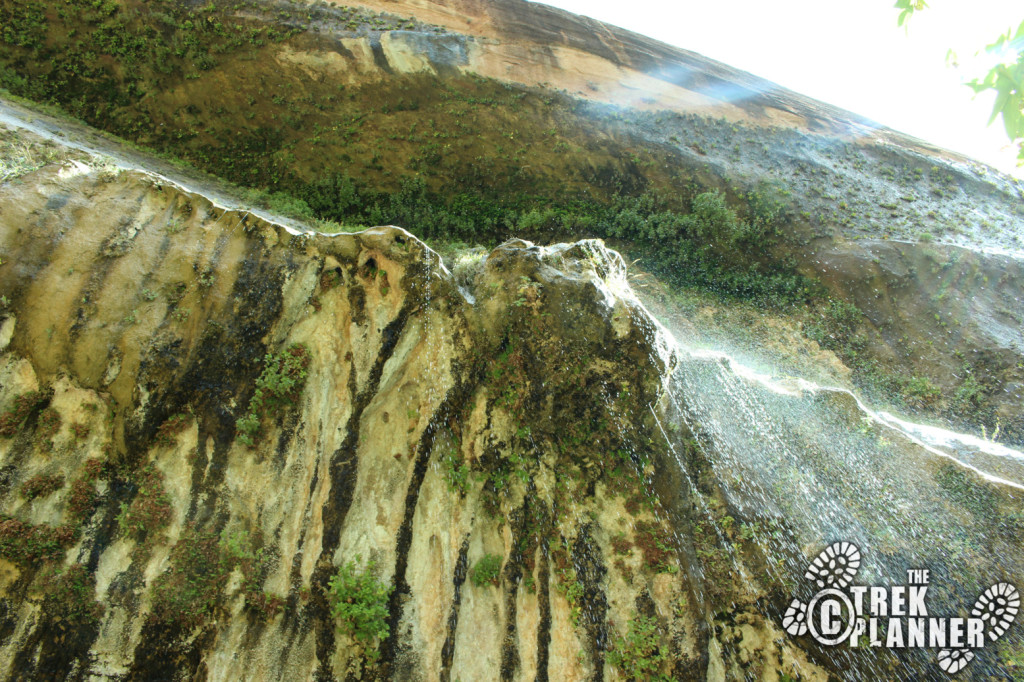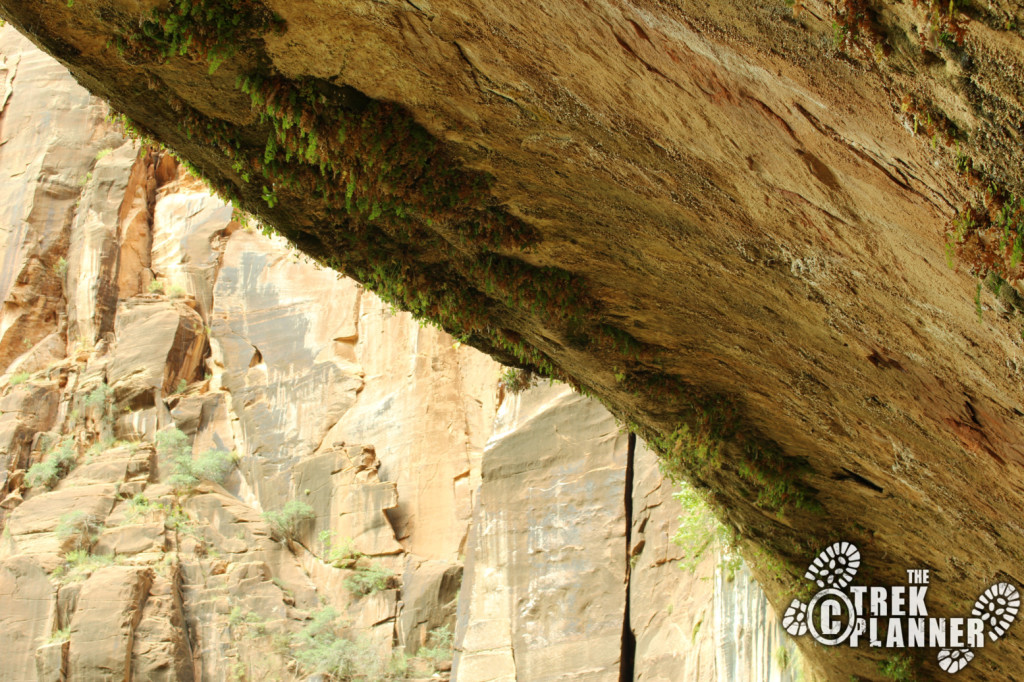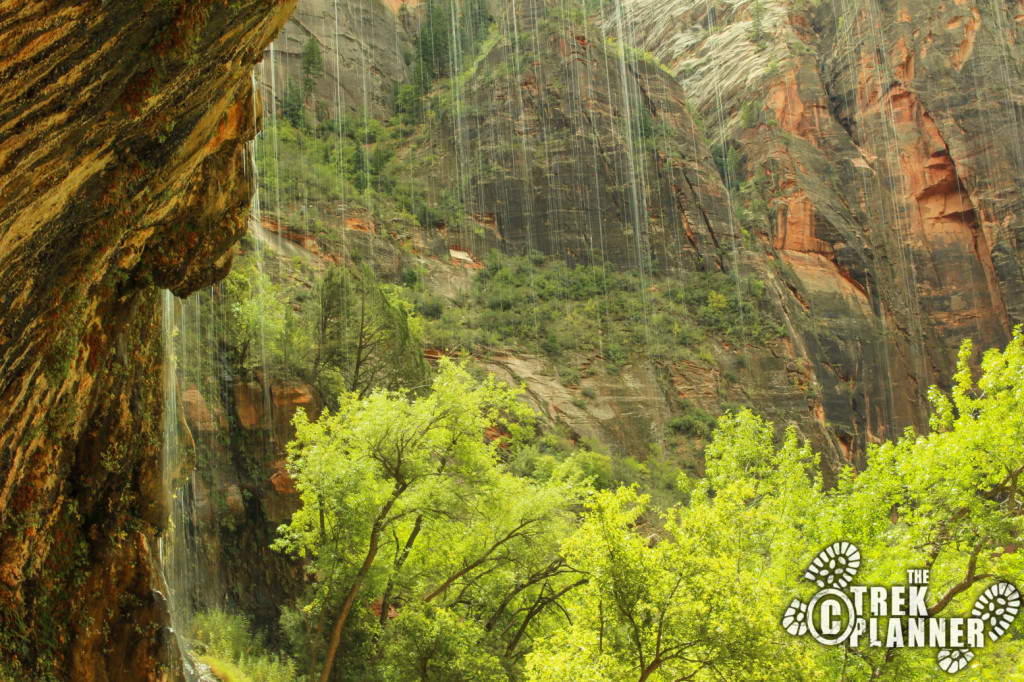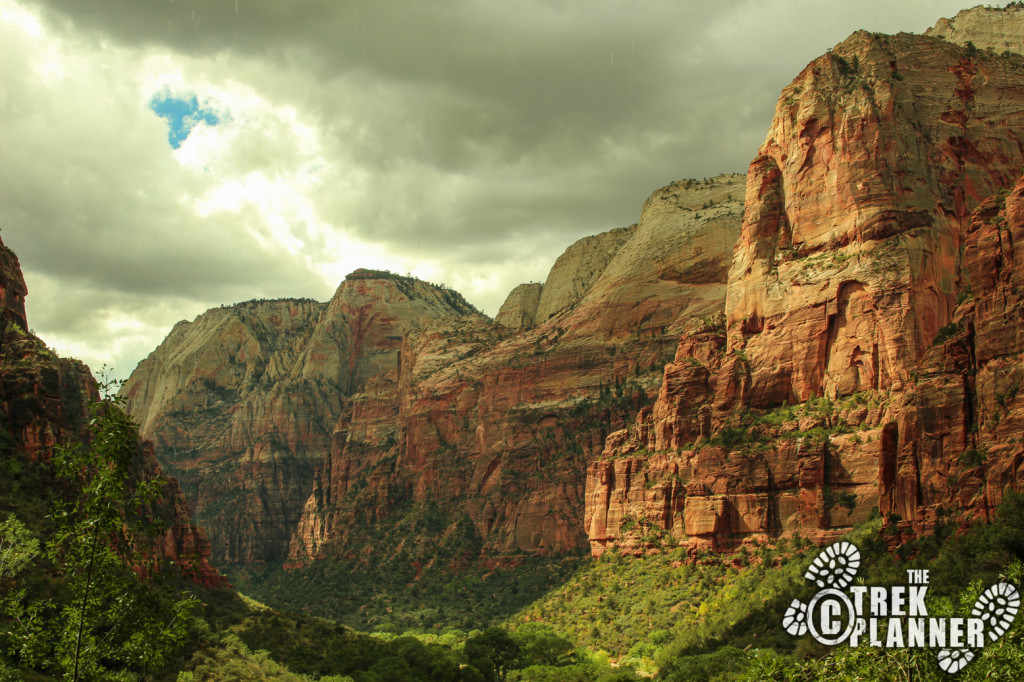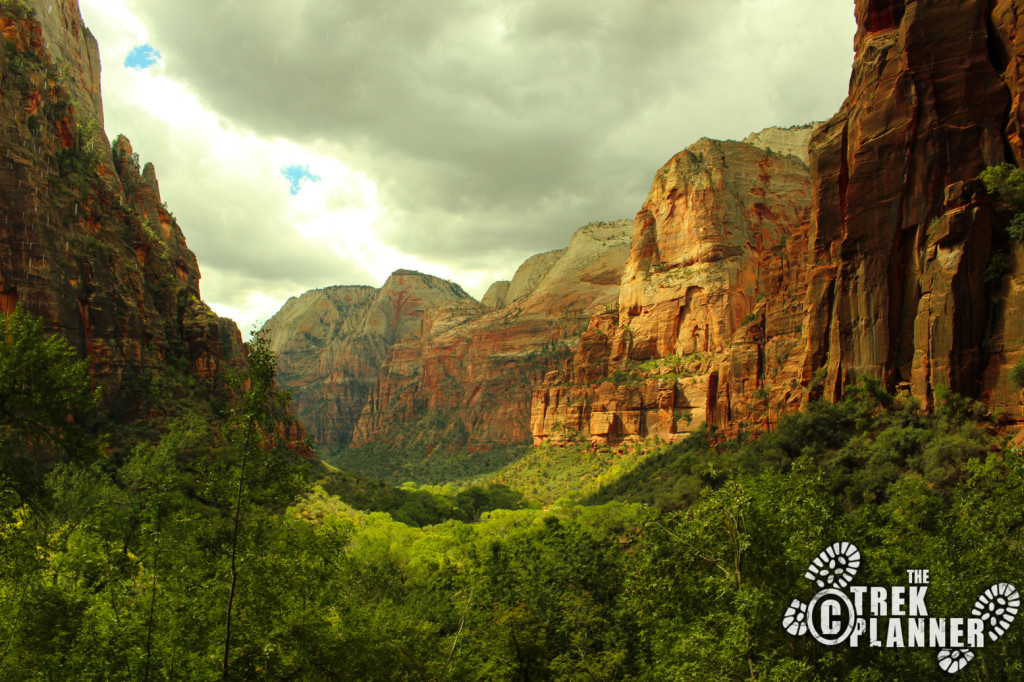 The Return:
Head back down the same way you came up.
Personal Thoughts:
Weeping Rock isn't on the same scale as Angel's Landing or The Narrows but I really enjoyed hiking to this place.  There is something incredible about how the water from the top of the canyon thousands of feet up can seep through all the small cracks until it exits at this point.  All of the hanging gardens and lush plants made this hike even better too!