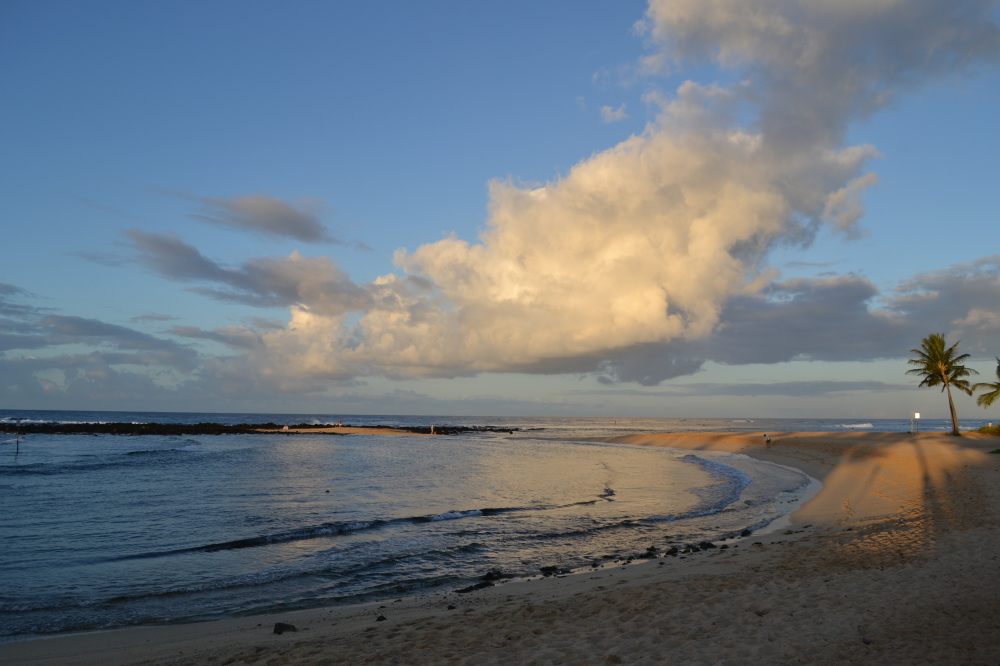 Overview
South Shore, Kauai, Hawaii
Poipu Beach, many different types of fish and even sea turtles
Located right next to many popular roads. The parking areas are about 50 yards away from the actual beach.
Not allowed on sand part of the beach
Bring 1 liter of water or more depending on how long you are there. You will be right next to the ocean.
Bring snacks, picnics or more depending on what you are doing
Bring snorkel gear, towels, sun screen, hat, sunglasses, sandals, camera, reading literature
GPS Coordinates
Poipu Beach: 21° 52.388'N, 159° 27.304'W

Trail Map

---
Driving Directions

---
The Trail:
I have visited Poipu Beach two times in the past two years and I think it is one of the best beaches I have ever been to.  It is clean and there are lots of opportunities to see aquatic life and maybe even sea turtles.  Bring a towel and a good book and enjoy the sand and sun.
---
I would highly recommend you bring or rent snorkel gear because there are many things to see right next to the beach.  There are also opportunities to see monk seals laying on the beach.  If you do see a monk seal, do not approach it because there are fines associated with harassing the seals.
---
One of the reasons why I like this beach so much is because there is a "sand bridge" that connects to tide pools.  The tide pools provide even more opportunities to see tide pool habitats and even monk seals.
This is a great family friendly beach with many shops and restaurants around the area.  There are several large resorts in the immediate beach front area but if you have a car I would recommend you go up to Koloa or even the Kukuiula stores that are north west of the beach about 1.5 miles.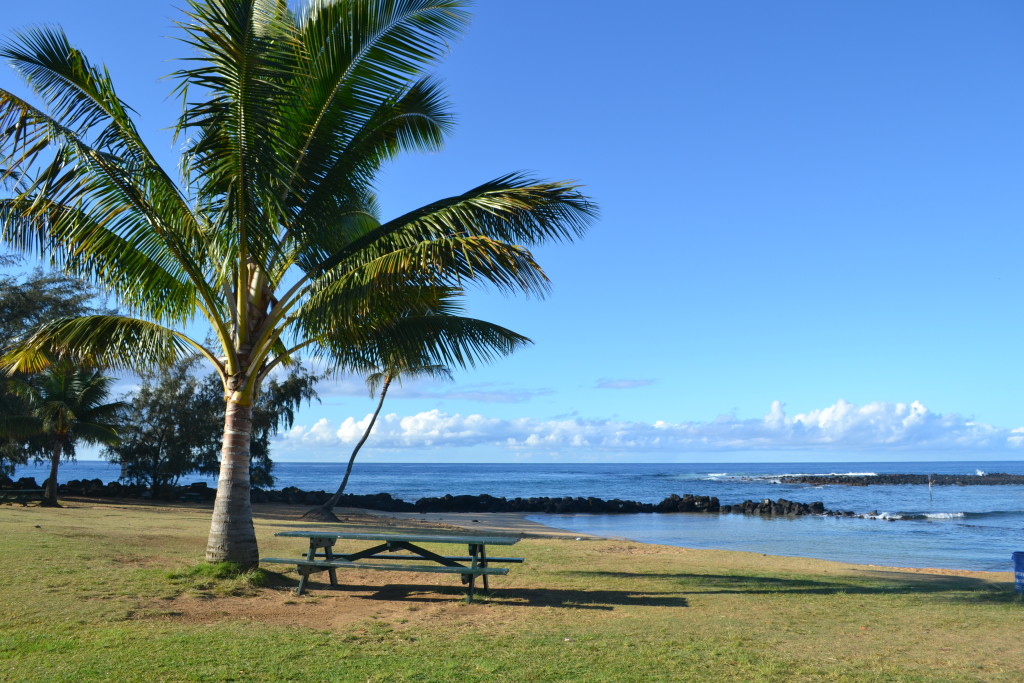 ---
There are picnic tables and even showers to wash the sand and salt off of you.
---
The Return:
Head back towards your car
---
Personal Thoughts:
I enjoy coming to Poipu Beach because it is usually not too crowded and even the crowded days didn't seem like there were too many people.  This is a great beach to relax and hang out with friends and family.