Overview
Zion National Park, Utah – Southern Utah
Slot canyon, several rappels
.70 miles round trip from parking lot
1-3 hours depending on size, skill and experience of your group
Yes. You will also need permits which can be acquired at the Zion Visitor Center or online here. Make sure you get these before you head down to the national park as Keyhole is a popular canyon. Also, check out the weather information at the permit desk to see if there are any weather warnings and additional information.
Bring two liters of water. This canyon has stagnant water and it is always COLD water. I have done this canyon in March when there was ice and snow. Always count on there being water in the canyon. If you come early in spring then the first section will most likely be just ankle and chest deep water. I have also done Keyhole in the summer and found that the first section only has a few potholes full of stagnant water. Later on you will need to swim through several parts after the first rappel. I highly recommend you get wetsuits or even drysuits depending on what is best for you.
All. I have done this canyon in the middle of summer when it is very hot and I have done it in March when there was lots of ice. Usually the summer is the most popular time for this canyon.
You will be in a slot canyon for a good part of the hike. The hike leading to and from the actual canyon doesn't have much shade to offer.
Trail is clear and visible. If you are a Trek Planner Private member you can see the exact route information below in the "Trail Map" section.
Nearest restrooms are at the very small parking lot/trailhead just as you drive out of the upper tunnel back near Pine Creek. Also, the visitor center has restrooms.
Yes, back near the entrance to the park
Bring some snacks for this short canyon.
A 100 foot rope will be more than enough to get you through Keyhole, helmets, watertight bags, harnesses, belay devices, good hiking/canyoneering shoes, gloves, backpack for food and water, drysuits or wetsuits (see water information above).
A quick easy slot canyon that is fun filled.  It is a great way to introduce someone to the sport of Canyoneering and it is also enjoyable for experts.
GPS Coordinates
Parking Lot/Trailhead:  37.224632°, -112.902614°
Jug Handle Arch:  37.236540°, -112.904298°
Start of Actual Keyhole Canyon:   37.226798°, -112.900847°
Trail Map:
Driving Directions:
The Trail:
I have successfully traversed Keyhole Canyon several times now and it is still a great little canyon to explore.  On this particular visit we escaped the cold of northern Utah to head down to the semi-warm of Zion National Park in Southern Utah in the middle of March.  Since we had already known that Keyhole holds very cold water we knew that doing the canyon in March would bring even colder water!  So we rented some drysuits and began the adventure.
From the parking lot head east around the first bend in the road and then immediately cut north up the small canyon.  You will need to gain some 200+ feet in elevation to the ridge line before you drop again to the actual entrance.
From the ridge line just before you drop to enter Keyhole canyon, you can see Jug Handle Arch in the distance directly to the north.
Once you reach the ridge line you will then need to drop down to where the entrance is to the actual canyon.  When we did this canyon in March there was lots of snow melt making the entire canyon running with murky water.  If you come in dryer months then you will most likely only see large potholes full of water and little to no running water.
---
Keyhole Canyon can be very narrow at times and you will need to use both your hands for balance on the sides of the walls to keep you from tripping and falling in.
Every once in a while there will be large rocks that you will need to maneuver or climb around.  Use this time to get familiar with how you are using your feet and hands to get around the canyon.  This was actually one of the first canyons that I have ever done and I took my time and watched the other experienced canyoneers move about.
Even though we came in a large group, most of us were already experienced canyoneers and rock climbers.  Also – please note that many of us are NOT wearing helmets. This is NOT recommended.  You should ALWAYS wear a helmet if you are doing any type of technical hiking or if you simply feel you need to wear one. Do as we say, not as we do! 🙂
Even though we did this in March and the water was freezing cold, the drysuits kept us nice and warm.
---
The first section of Keyhole Canyon doesn't require any rappels.  It is mostly simple down climbing and slot canyon hiking in ankle to waist deep water.  It is still very enjoyable!
---
Here is Middle Keyhole where the water flow from the first section meets in a pool and then funnels down to the first rappel (if there is snow melt or high levels of water flow).
---
First Rappel
The first rappel is probably just over 15 feet in total length.  The bolts are right above the rappel and you will be going down into the black abyss…actually there is a pool below that you will need to swim across.
---
A little bit further and you will come to a short handline section.  We found a rope that was already in place so we just used that.  Or if you want you can use your own rope to get down the tricky area.  Once you get through the down climb you will need to swim through the pool on the other side.
Thank goodness for drysuits!  The drysuits gave us some good buoyancy making the short swim even easier.  Did I also mention that the water was cold??
---
Second Rappel
There is a bolt at the top of this rappel that you can see in the picture above this one.
Here is a photo looking down this rappel. Most of these rappels are great to learn the basics of canyoneering.  They are simple and short rappels so newcomers can understand the basics in a straightforward environment.  Of course, the person(s) teaching newbies should be thoroughly trained themselves as well.
Third Rappel
The last rappel could be done as a down climb.  There is a bolt at top which you could use your rope for or you can shimmy down the side of the short down climb and use your legs and back to carefully lower you down.
After this down climb you can put away your rope because it is swimming time!  Here you are just about out of the canyon and only need to swim a little ways before you are out.
---
Here is the exit of Keyhole Canyon.  It is really close to the road if you parked at the turnoff.

---
The Return:
Head back towards your vehicle.
---
Personal Thoughts:
Keyhole Canyon is a great canyon for people of all skill levels.  If we are hiking around Zion and have an extra 1-2 hours we usually try and get permits for Keyhole.  Keyhole is short and sweet and offers plenty of adventure.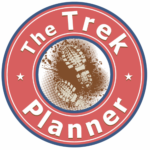 ---