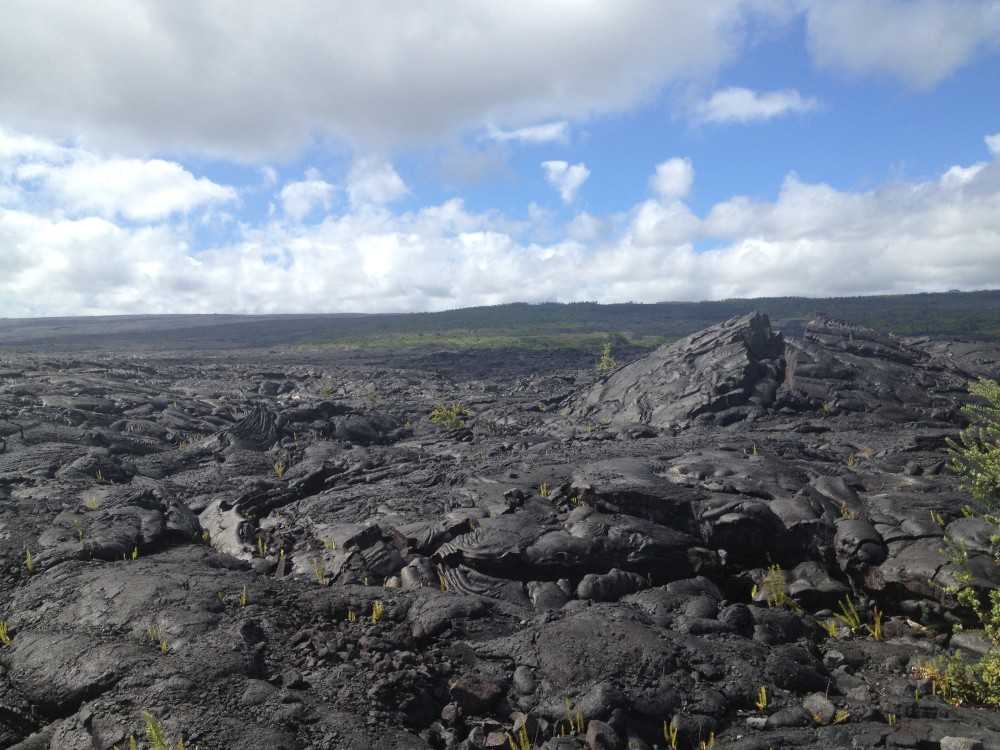 Overview
Kalapana, Hawaii (Big Island)
Black sand beach, Kaimu Beach Park, igneous rock
About .72 mile round trip
At the shops near the parking lot
Bring meals and snacks as needed. There are restaurants nearby.
Bring shoes or sandals, towel, hat, sunglasses, bag for food and water, umbrella
GPS Coordinates:
Parking Lot: 19.360974°, -154.970353°
Black Sand Beach: 19.356668°,-154.968187°
Trail Map
Driving Directions
The Trail:
The trail begins in the parking lot area of the small community of Kalapana on the big island.  There are a few shops and places to eat if you didn't pack a lunch.
You will leave the lush vegetation of Kalapana behind and hike on the hard black igneous rock for the remainder of the trail.  Years ago, lava flow destroyed the area, burning everything in its path including the town of Kaimu.  Now days you can see small sprouts of coconut trees growing that were placed by locals and visitors trying to restore the beach.
There is an easy trail to the black sand beach that really doesn't lose that much elevation.  The igneous trail makes you feel like you are on a different planet though.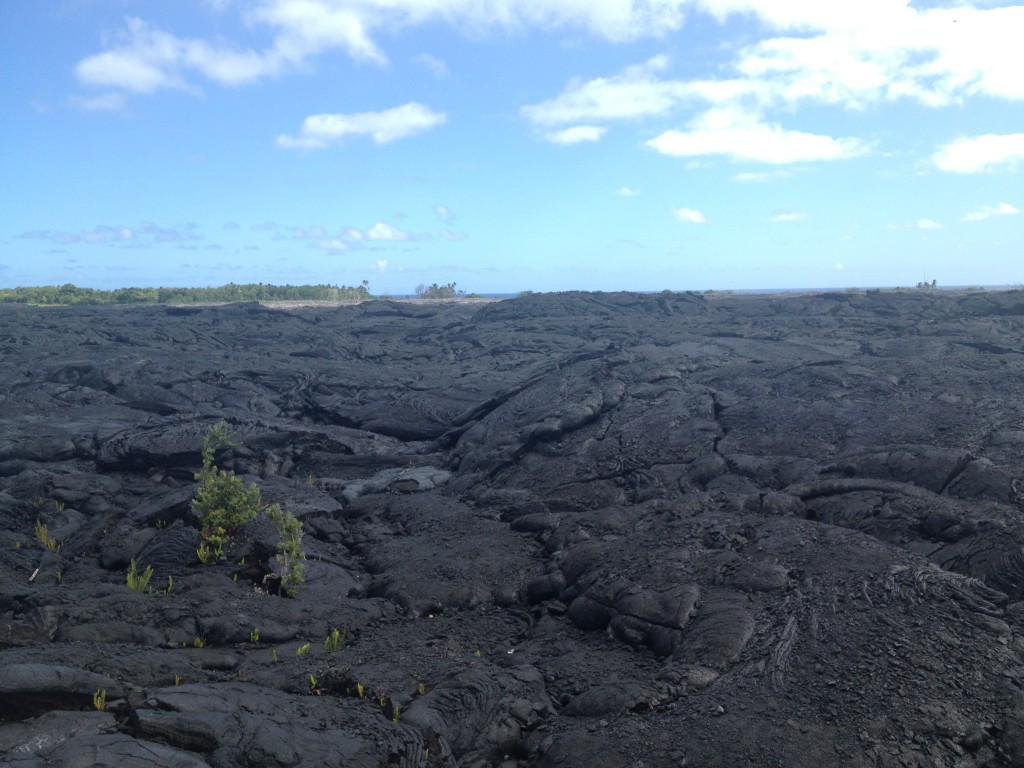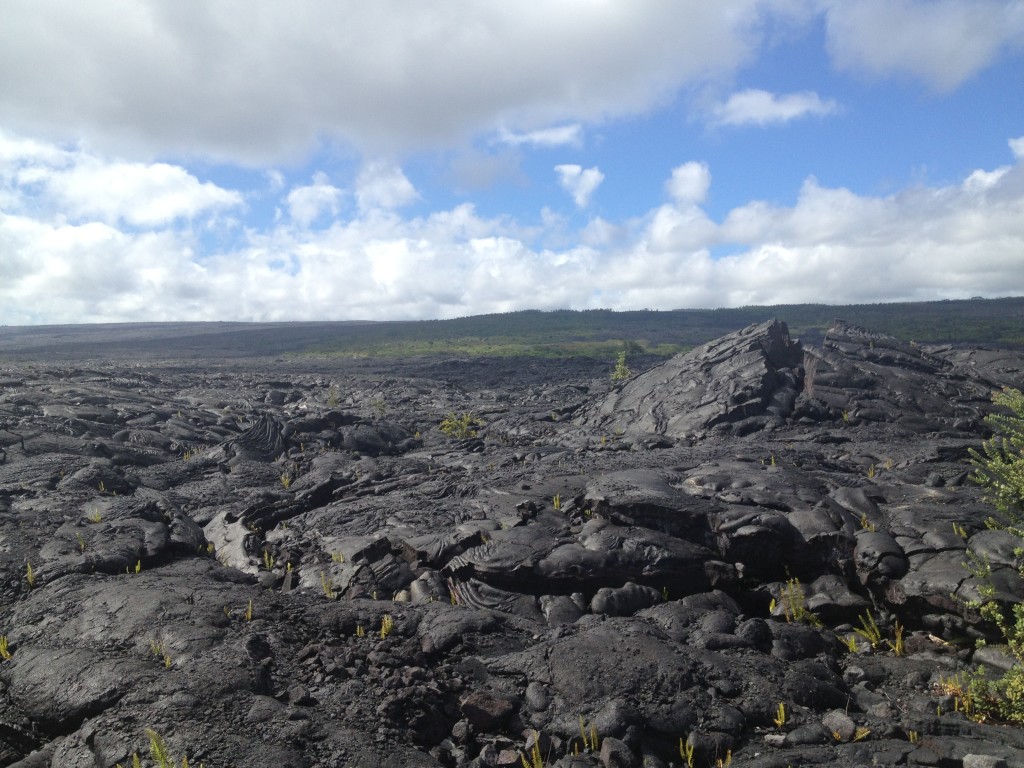 The black sand beach is located about .35 miles away from the parking lot.  I didn't really have time to go swimming or relax by the beach for too long but it was still amazing to see in person.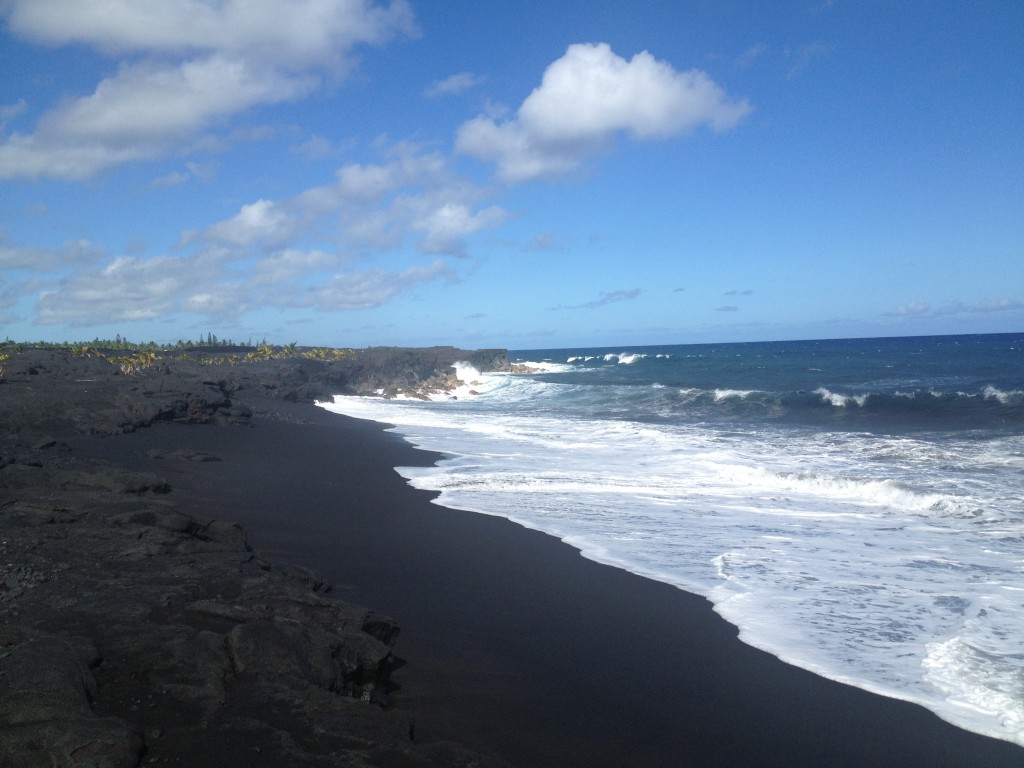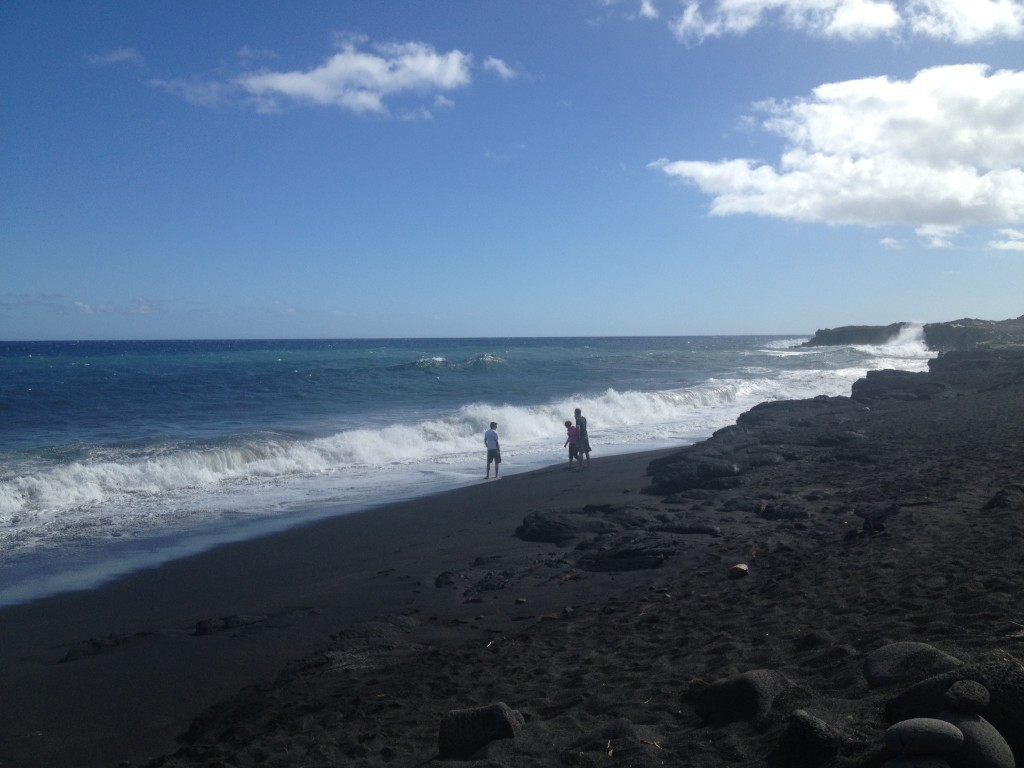 Here is a picture I found of the beach before it was destroyed by lava flow.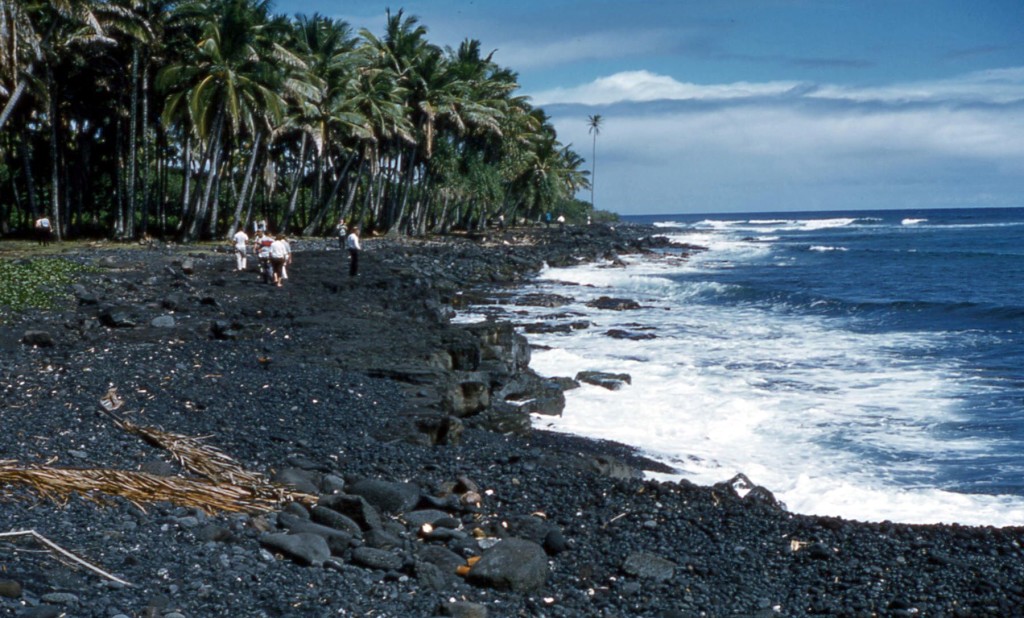 "Black Sand Beach big island Hawaii 1959" by Father of JGKlein, used with permission – Father of JGKlein, used with permission. Licensed under Public Domain via Wikimedia Commons.

The Return:
Head back the same way to your vehicle.

Personal Thoughts:
I would have liked to spend a little more time here walking around on the cool rocks but our time was limited.
I just can't imagine living in a community where volcanoes are a part of daily life.