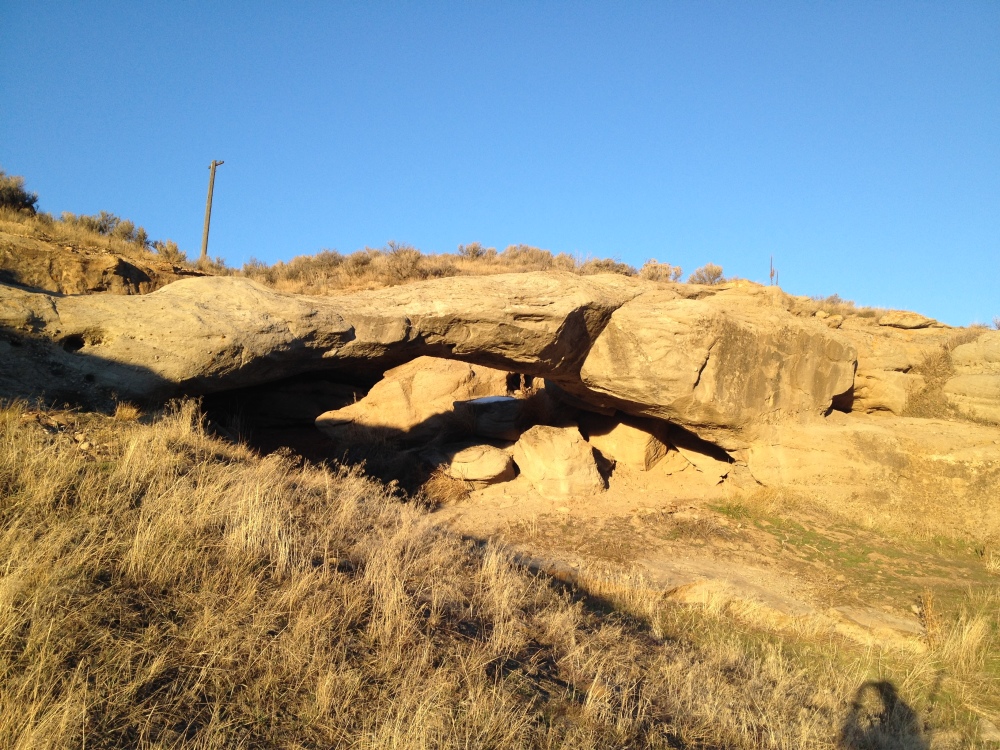 Overview
Near Emory, Utah – Weber Canyon
Located right next to the pull off
Trail is about 15 yards in length
It isn't too exciting but it is a surprise to see as you drive through the canyon.  Hanging Rock Arch is located on private property so please be respectful and not climb over the fence
GPS Coordinates
Hanging Rock Arch:  41° 2.779'N, 111° 18.595'W
Trail Map
---
Driving Directions:
Located close to Emery Utah on Echo Canyon Road.
---
 The Trail:
You can see the arch from the highway but if you want a closer look you will need to go on Echo Canyon Road.
There really isn't a trail for this trek as the Hanging Rock Arch is right next to the road.
It is located on private property so you aren't allowed to go up to it.
This is a unique formation that spans about 25 feet across from end to end and looks sturdy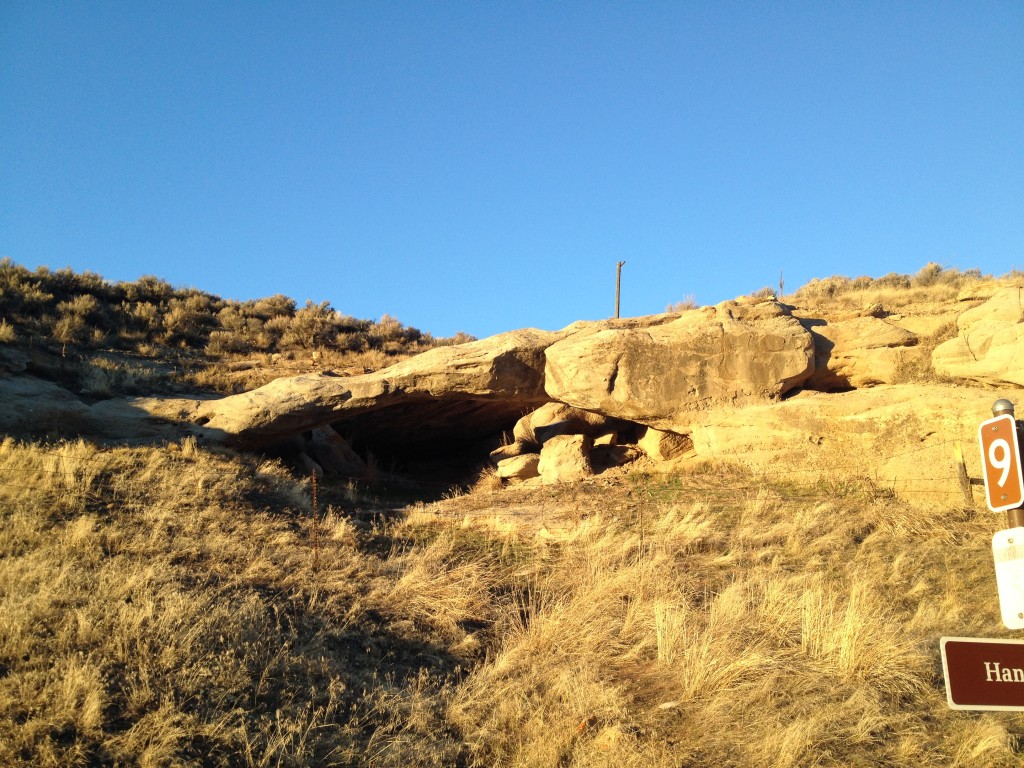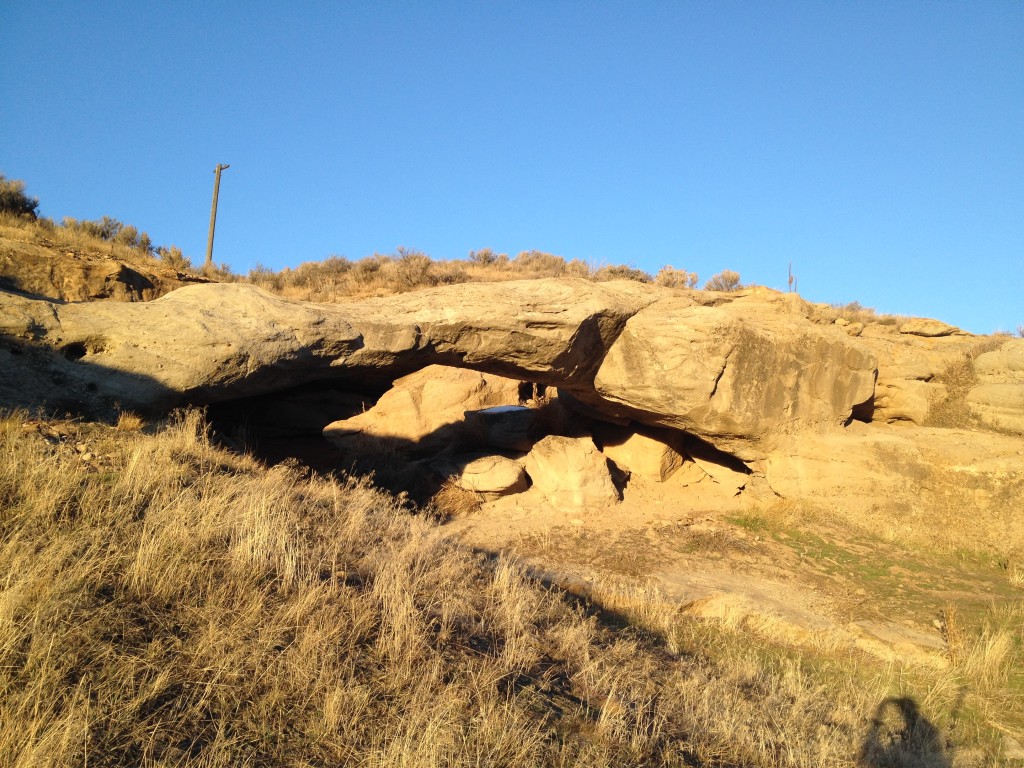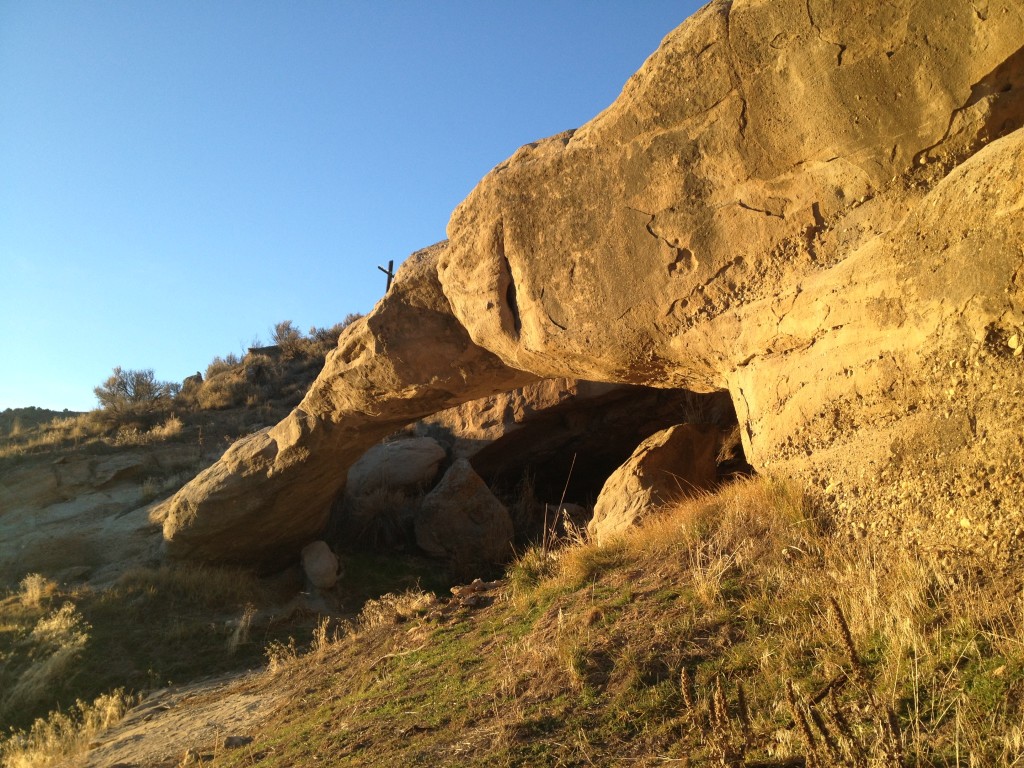 ---
The Return:
Head back to your car
---
Personal Thoughts:
I always love finding arches that are outside of Southern Utah.  It seems Southern Utah has a monopoly on arch, bridge and window formations but I sometimes forget that lots of other places have them as well.  You can see this formation as you are driving by but it may be worth a look if you have extra time to kill.