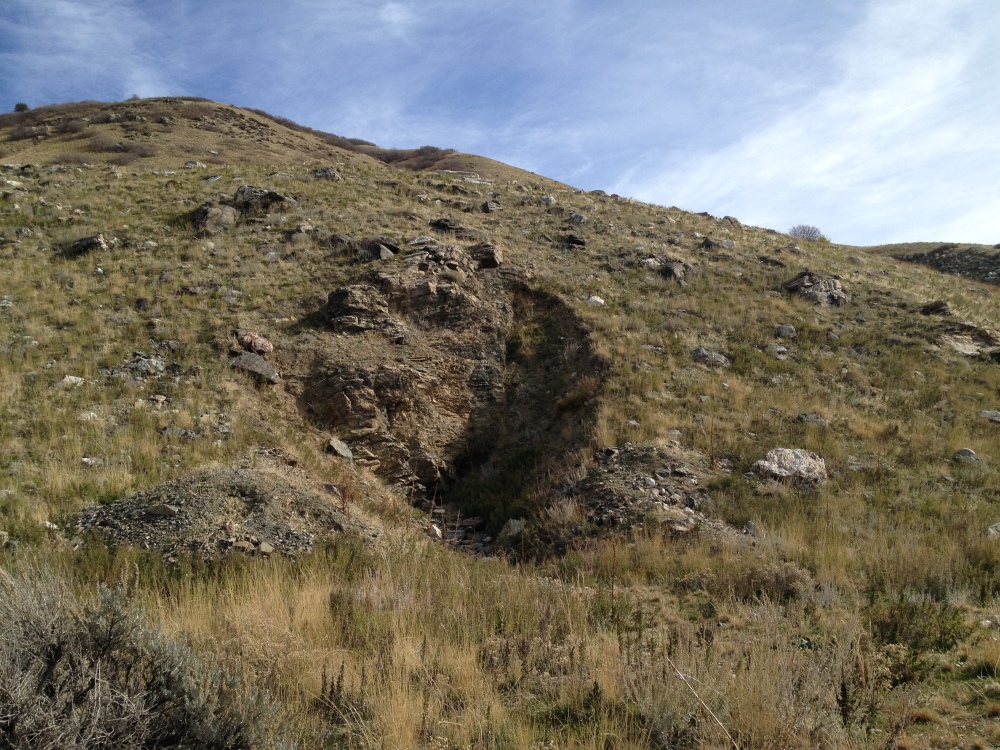 Overview
Centerville hillside – Northern Utah
Parish creek is to the north. There is also water in the mine that is about ankle deep. Bring a bottle of water.
No trail. Need to bushwhack through short grass and shrubs
Flashlight, clothes you can get dirty
GPS Coordinates
The content you are trying to access is only for Trek Planner Insiders. Signup
---
Driving Directions:
---
The Trail:
The trail to the mine starts on the Bonneville Shoreline Trail just above Centerville Utah.  You will need to park on the parking lot or if you have a high clearance vehicle you can drive just right below the mine.
If you do this hike in the warmer months please be careful of rattlesnakes that may be around.
---
Hike along the BST until you come to a small turn off just south of an old concrete structure.
Bushwhacking time!  Just head straight up the hill about 175 yards until you can see the multiple tailings piles.
---
You will see several large tailings piles in the area which leads you to think that this mine may go in several hundred feet or so which is completely false.
There are many wood pieces that were no doubt used for the mine in some way and you can see that someone tried to start a fire using the wood.
---
This mine was closed before but recently reopened by some kids who dug out the entrance making it possible for you to slide in.
The mine itself is pretty boring and probably not worth a visit.  It is basically just one room that is a good size and it just stops.
---
The Return:
Head back down toward your vehicle.
---
Personal Thoughts:
I love all the mining activity that was done in the Davis County area.  Most of the mines are small and not as profitable as some of the other mines around Utah but I still find the mines in this area very interesting.  The more I research and read about the mining industry in Davis County the more I see that many of these mines were dug by a few people (versus actual mining companies) that spent years digging them only to find little to nothing of value.  This just shows you the determination people had to labor all day now for the dream of striking it lucky one day in the future.