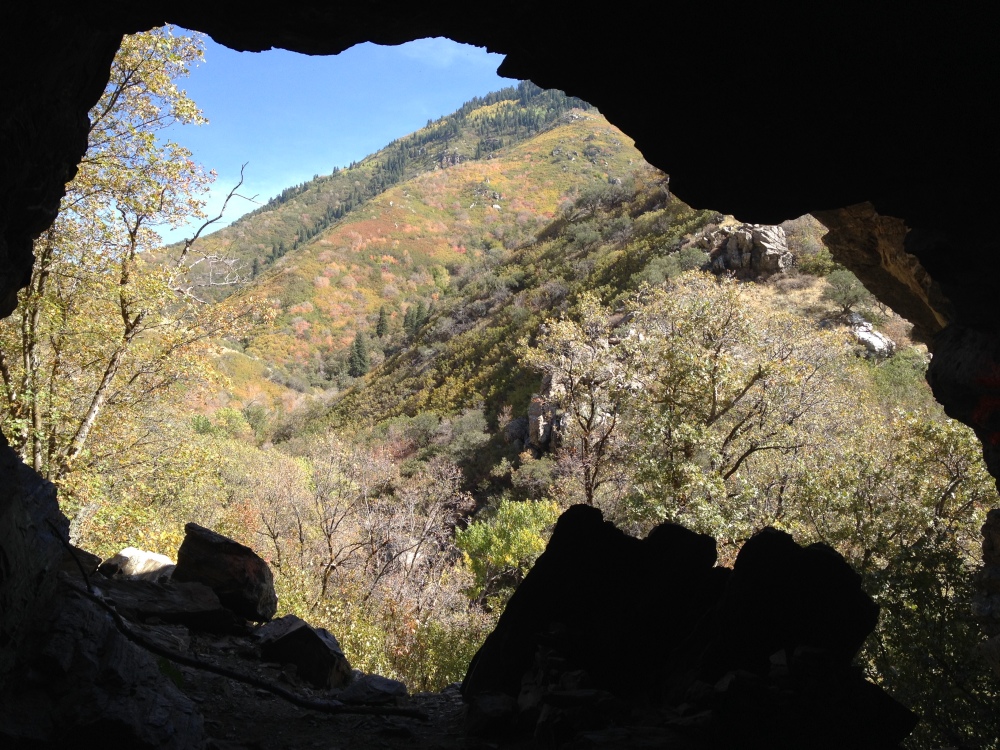 Overview
Farmington Canyon Utah – Northern Utah
Farmington Cave, Farmington Canyon
Less than 1/4 mile round trip
Bring bottle of water. Farmington Creek is down below the trail.
Don't expect a cave at all.  It is just an alcove.
GPS Coordinates
Trailhead: 41° 0.022'N, 111° 51.978'W
Farmington Cave: 41° 0.052'N, 111° 51.928'W

Trail Map
---
Driving Directions:
---
The Trail:
This "cave" is simply just an alcove that goes in about 20 feet or so.   It is easily accessible from the dirt parking lot and the trail leads right up past the cave.
This cave has historical significance with the early Native Americans that were in the Farmington area.
It is nice to sit inside on a hot summer day but other than that this cave is not too exciting.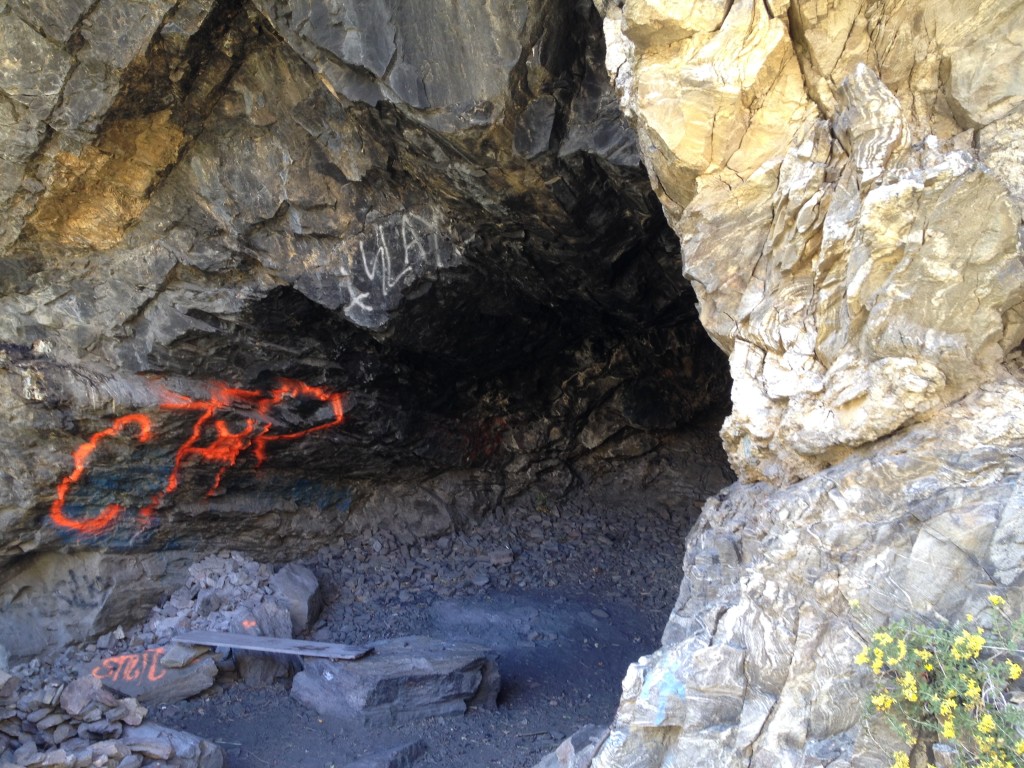 ---
The Return:
Go back the same way you came in.
---
Personal Thoughts:
I was sorely disappointed when I was looking over official Farmington City maps and noticed that "Farmington Cave" was mentioned but it is really only a small alcove – talk about false advertising!  Still, the trail that is next to the "cave" is neat and goes far into the canyon.