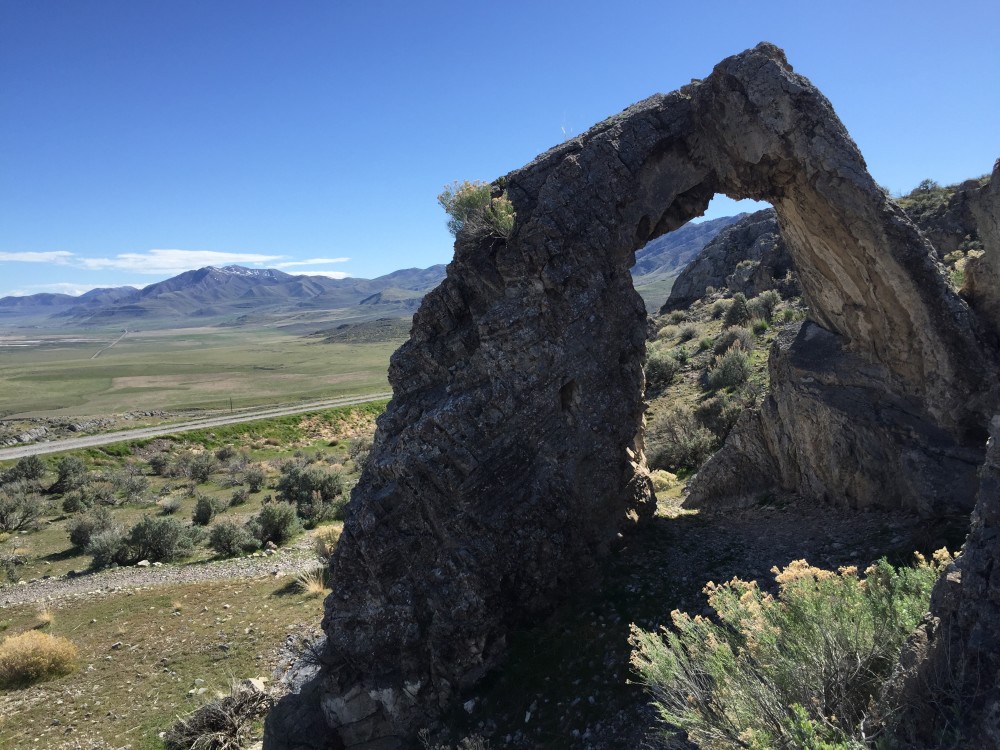 Overview
Chinese Arch, transcontinental railroad path
About 1.8 miles roundtrip
Bring one liter of water if needed
Yes. At Golden Spike National Historic Site
Only allowed in designated spots only
Camera, sunglasses and a hat
GPS Coordinates:
Chinese Arch: 41.62834, -112.49166
Trail Map
Driving Directions
The Trail:
This hike is very easy for everyone of all skill levels.  I parked at the gravel parking lot and hiked the .9 miles to the arch.
Please note that you can also drive to the arch on the Golden Spike East Auto Tour so you do not need to hike at all – I chose to get out and enjoy the nice weather though!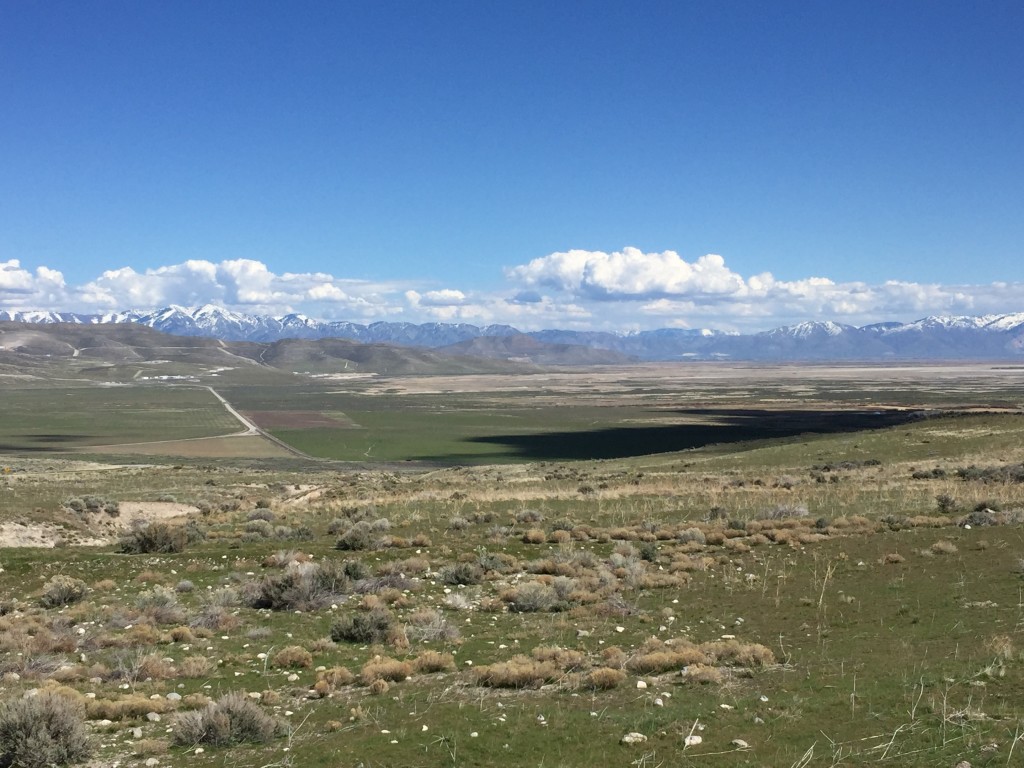 You are walking on the same trail that the transcontinental railroad was once built.  On this day it was really clear and you could see all the way into Willard and Ogden.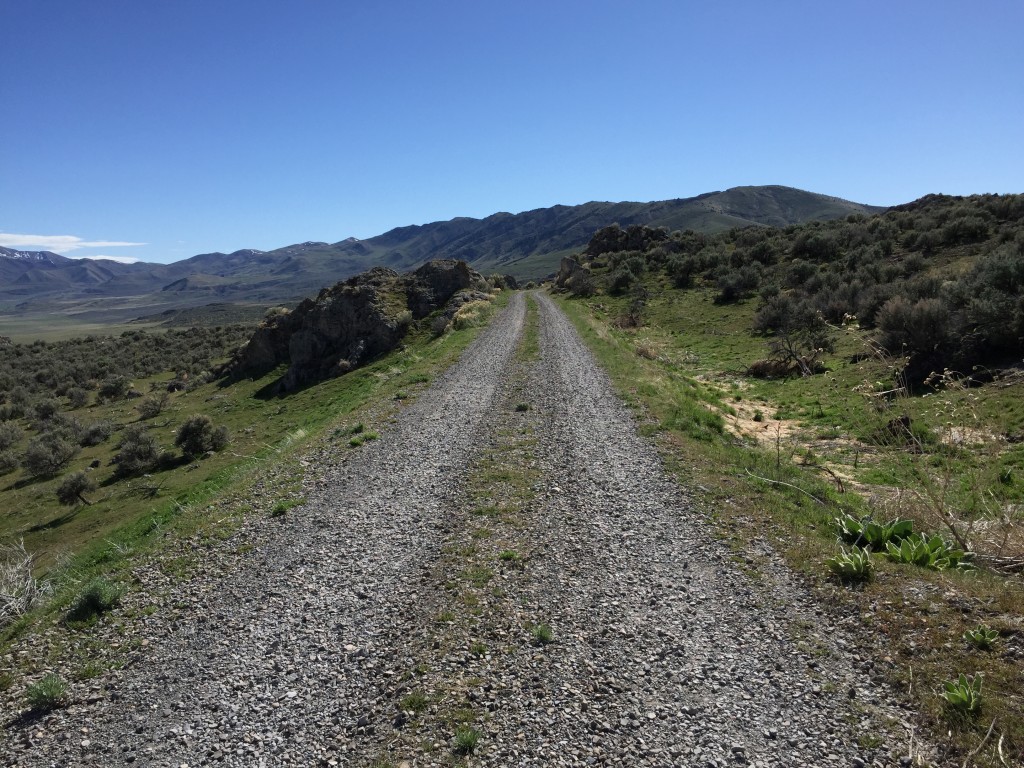 The road gains in a little elevation but it is very gradual and easily hiked (or driven!).  After about .9 miles you will come to this sign which tells you the history and geology behind Chinese Arch.
The arch was named in honor of the thousands of Chinese workers who labored for the railroad.  I learned something interesting from the Golden Spike National Historic Site website: The greenish qaurtzite that makes up the arch is only found here and in another local quarry and in China.  This is a pretty cool coincidence and an even cooler connection of the Chinese immigrants and workers to their native homeland!  Read more from the national park service website here.
As a side note, this arch was originally named China Man Arch but it has since changed to Chinese Arch.  Read this interesting article if you want to know the full reasoning why it was changed.
From this sign it is about 75 ft walk to the actual limestone arch.
The arch is probably 15 feet high from the ground and large enough for anyone to walk through it.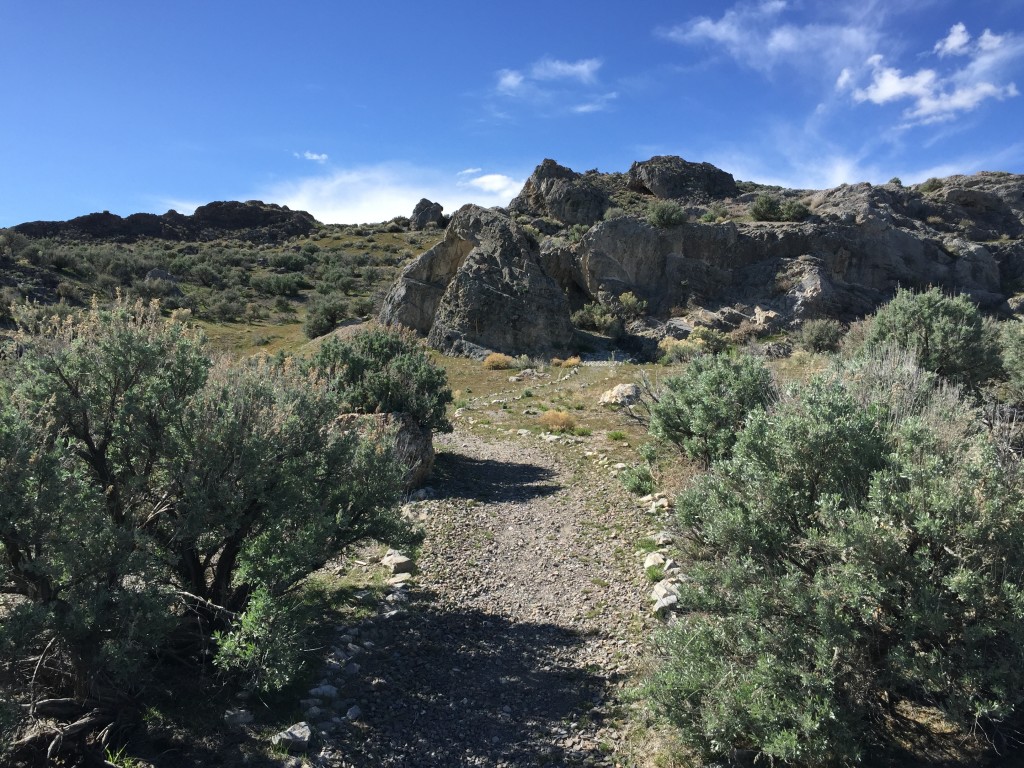 I really like the abrupt angles and dimensions of the arch.  It almost looks like two hands meeting together at the tips of the fingers.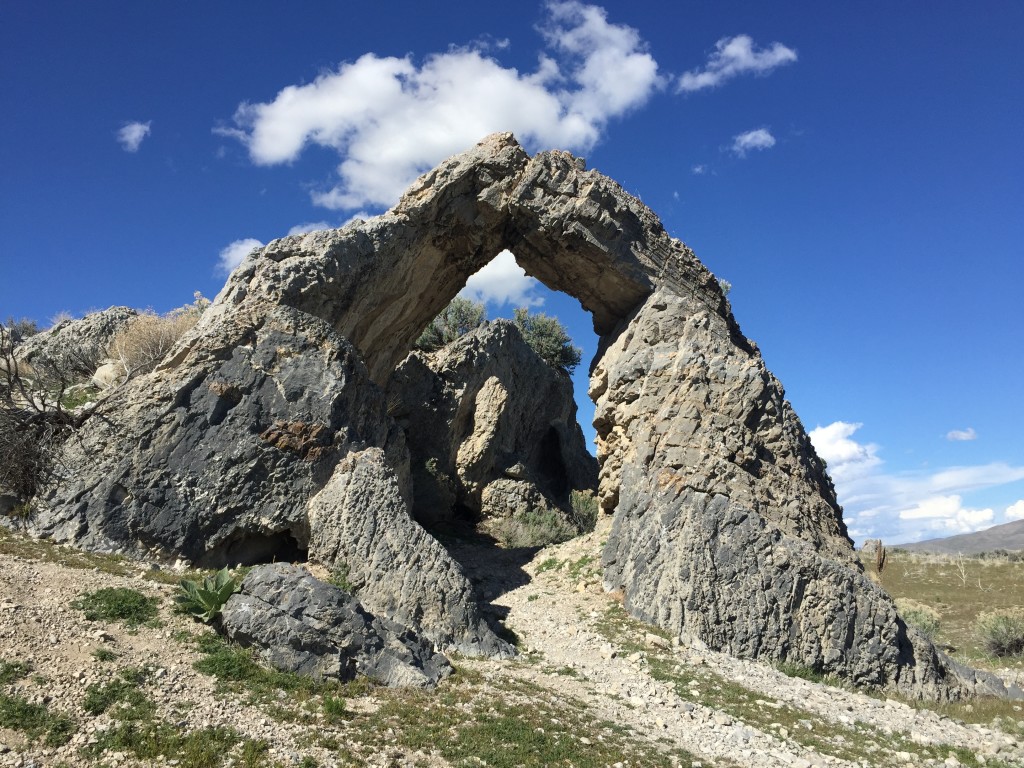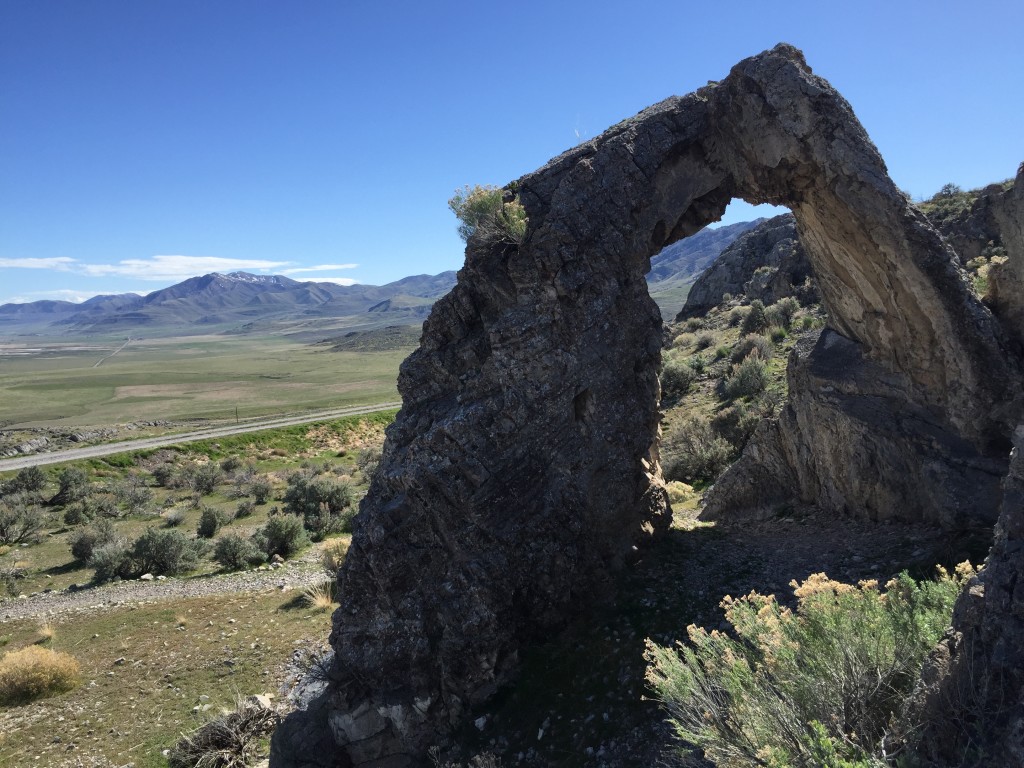 The Return:
You can head back the same way you came or you can do the full loop which adds more than another mile to your hike.  It is still easy hiking and it is kind of neat to walk around on the old railroad.
Personal Thoughts:
This arch isn't anything spectacular but the history behind this makes it a great find.