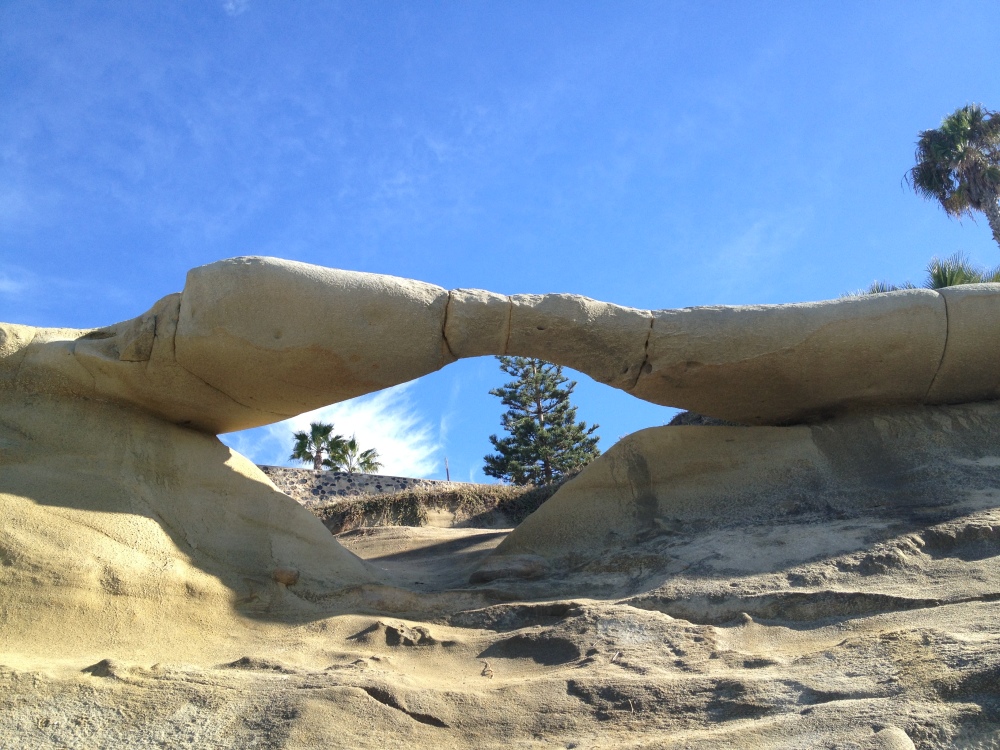 The La Jolla Arch is a very small arch located just down below Cuvier Park.
GPS Coordinates
La Jolla Arch: 32° 50.666'N, 117° 16.743'W
Driving Directions:
This arch is located just below Cuvier Park on the beach.
The Trail:
The trail is really simple.  Since the arch is located just below Cuvier Park just park up top and make your way to the wipe out beach area.  Head down towards the beach and you will see the arch on the south side of the beach just a little bit above sea level.
I discourage anyone from walking on top of this as it does seem incredibly weak.  It is pretty neat to see though.   The surrounding beaches have tide pools and tons of sea lions laying in the sun too.
---
The Return:
Head back up towards your car
---
Personal Thoughts:
This is a nice surprise as you are enjoying the beach.