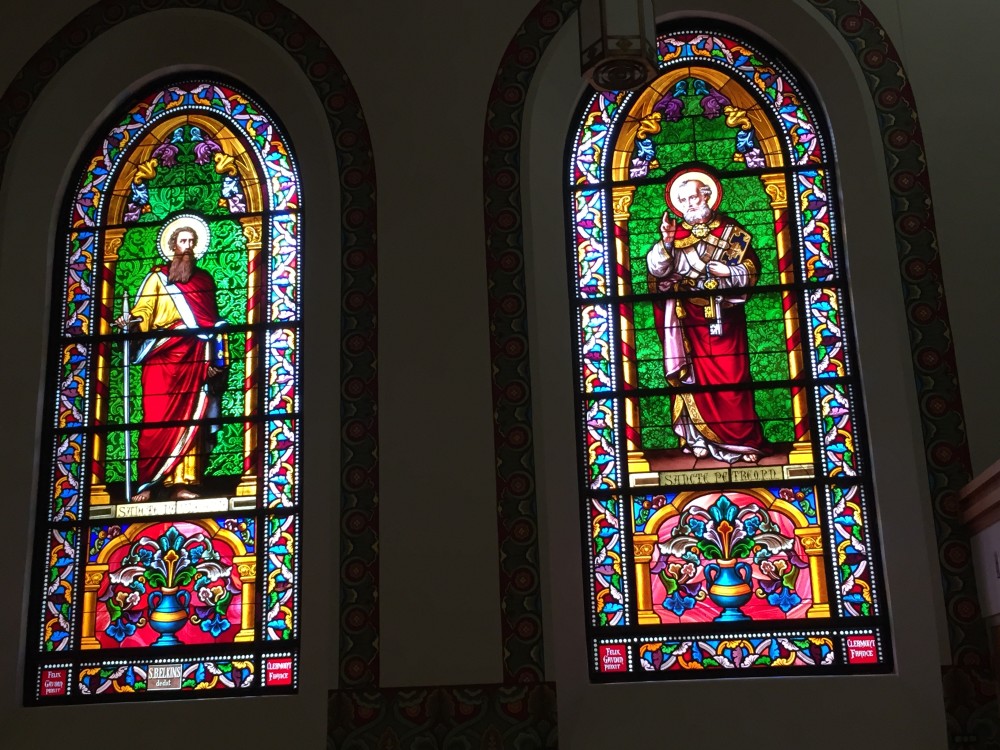 Overview
Basilica, lots of really cool stained glass windows, murals, paintings, relics and more
Usually open from 8:30AM-4:30PM Mon to Thursday. Friday is open from 8:30AM-12:00AM. Closed Saturdays and Sundays. Please check with the basilica for current hours of operations.
GPS Coordinates:
Cathedral Basilica of St. Francis of Assisi: 35.68659, -105.93644
Driving Directions
Located at the downtown of Santa Fe, New Mexico


The Trail: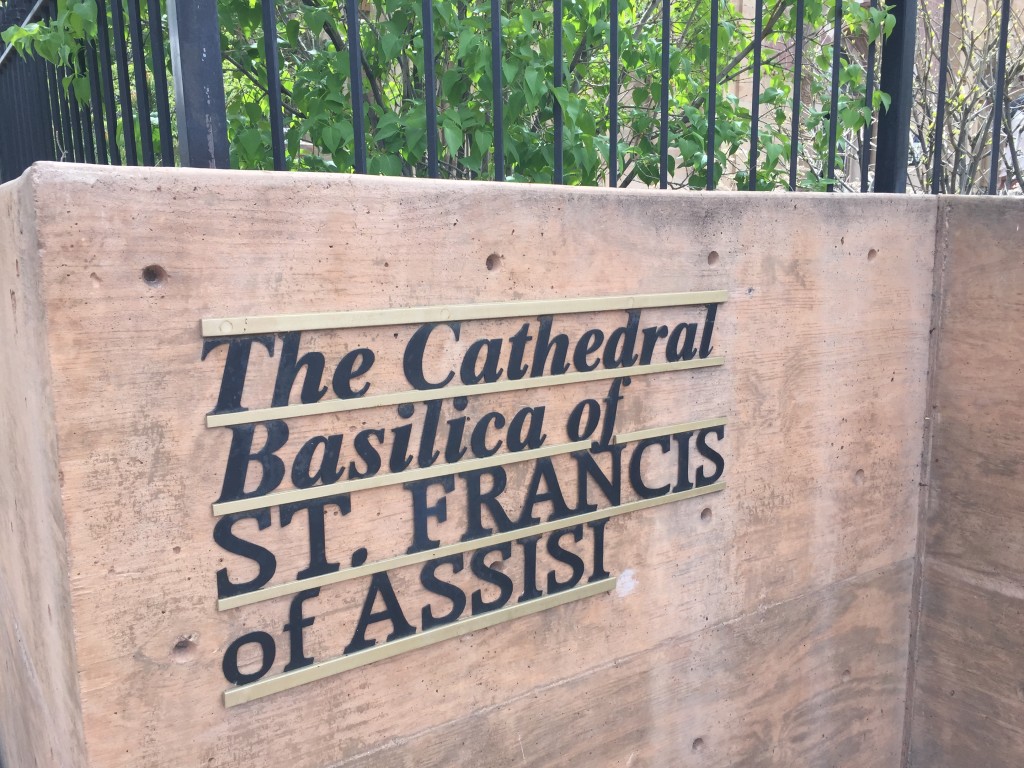 While in New Mexico checking out Carlsbad Caverns and Bandalier National Monument, we eventually made our way to Santa Fe for  a days.  Santa Fe, in and of itself , is a really cool city!  We walked around to all the art studios and had some really good Mexican food. We also visited some of the oldest structures and churches in the United States, including the Cathedral Basilica of St. Francis of Assisi.
The basilica was constructed from 1869 to 1886 and it was built on the same site as an even older church which was built in 1626.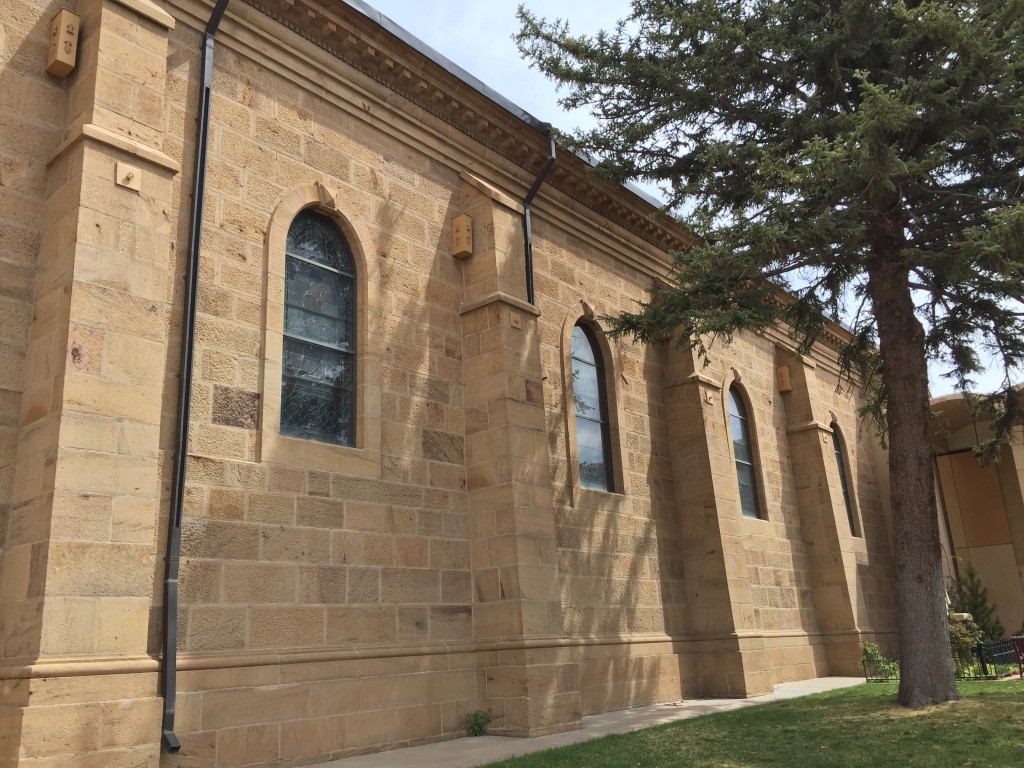 The basilica is a very beautiful building that is located in downtown Santa Fe and was a great reference point for us during our visit.  There are lots of park benches around the outside and the entire basilica grounds are very well kept.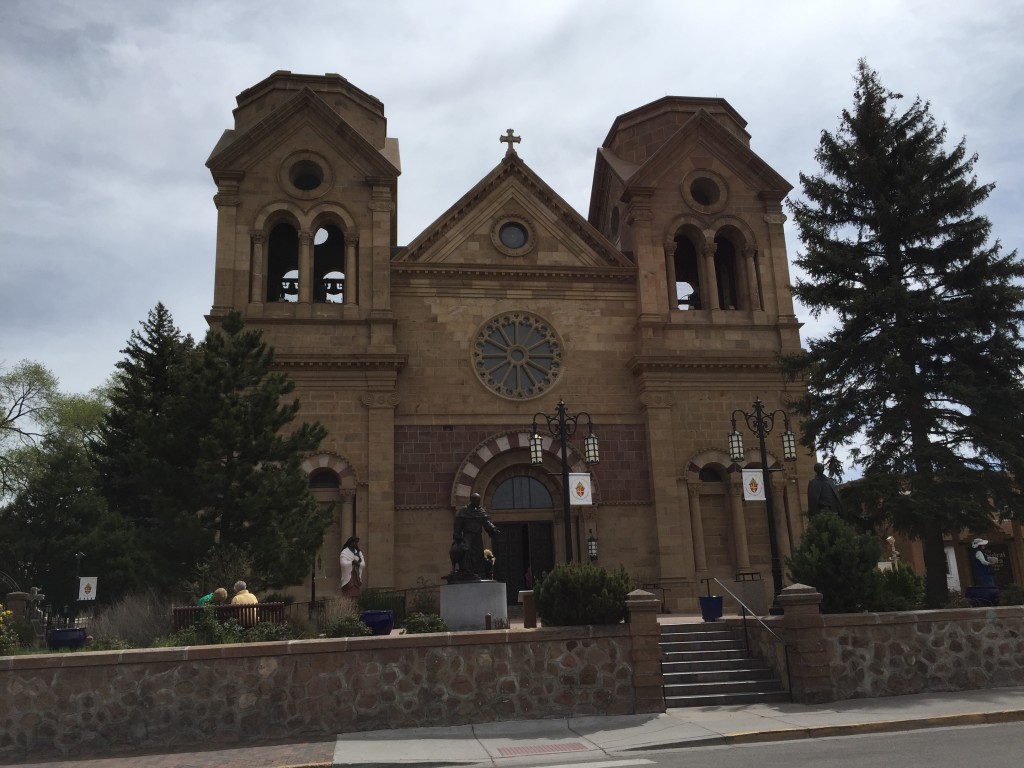 The main entrance is in the front (on the west side) with the large double doors.  Anyone is permitted to enter but they ask that you please be respectful and you remove your hats.  Flash photography is not permitted either.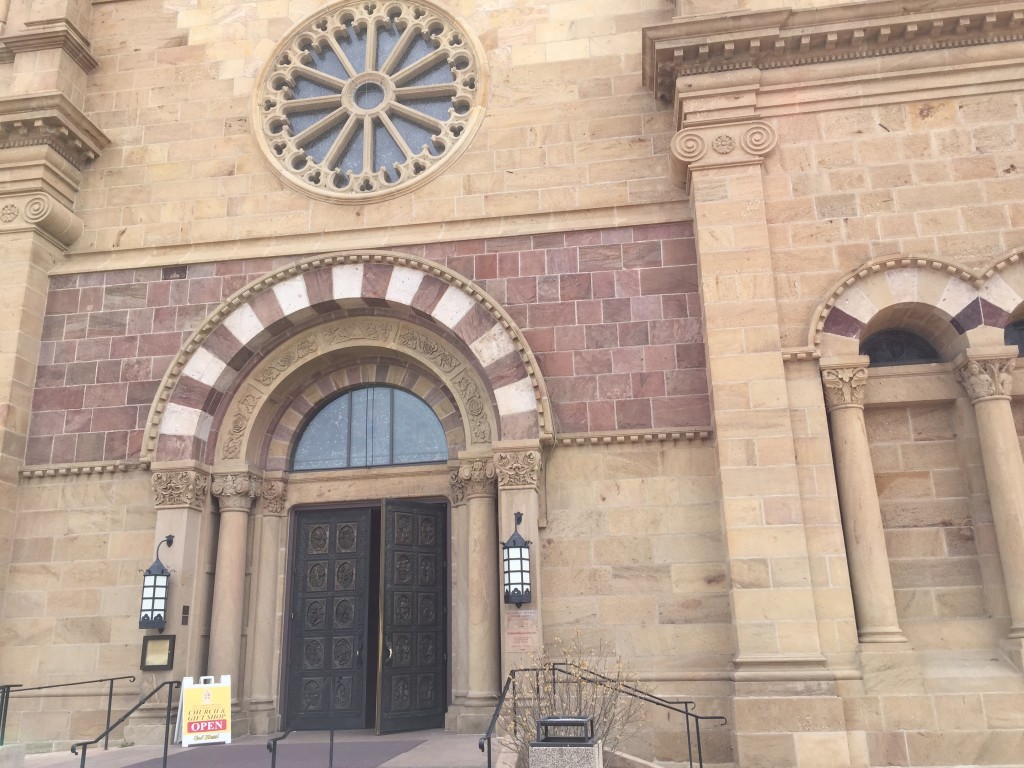 Just inside the double bronze doors you will be inside the small gift shop area which had some interesting things for sale.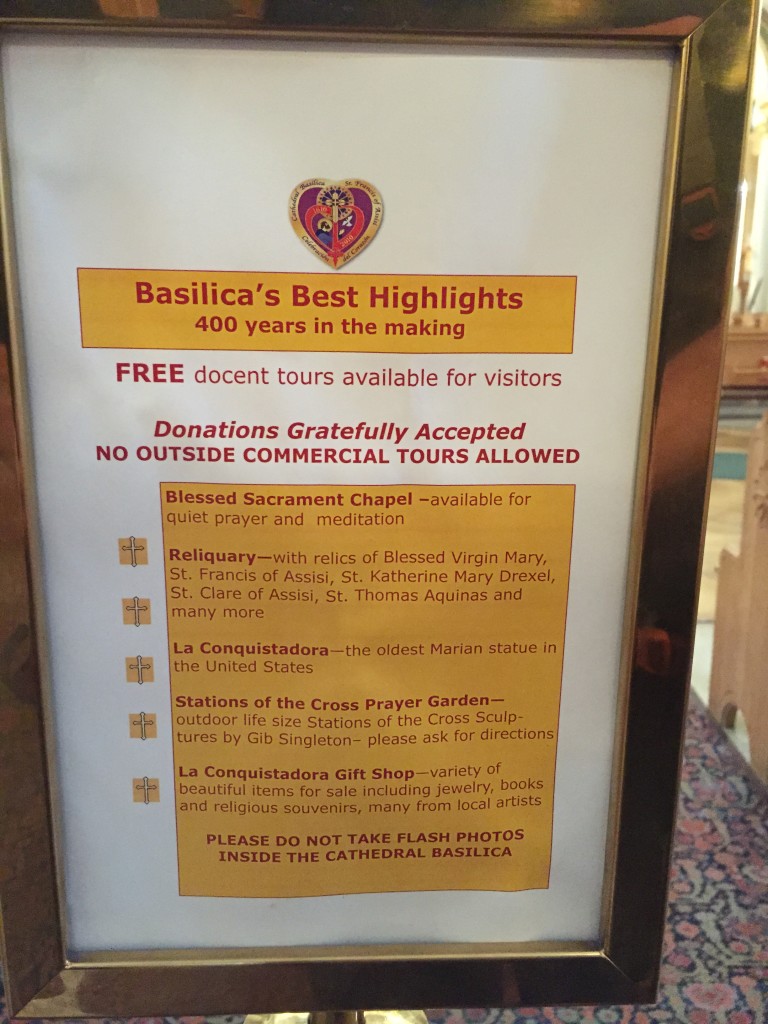 Then you will come to another set of doors which will lead into the chapel.  On this particular visit there were about 50 people sitting or meandering around reading all of the information signs.  We spent around 40 minutes inside checking out the really cool architecture, stained glass and other fascinating relics.
There are special events held here and of course mass. Check with the basilica for current events and times for mass services.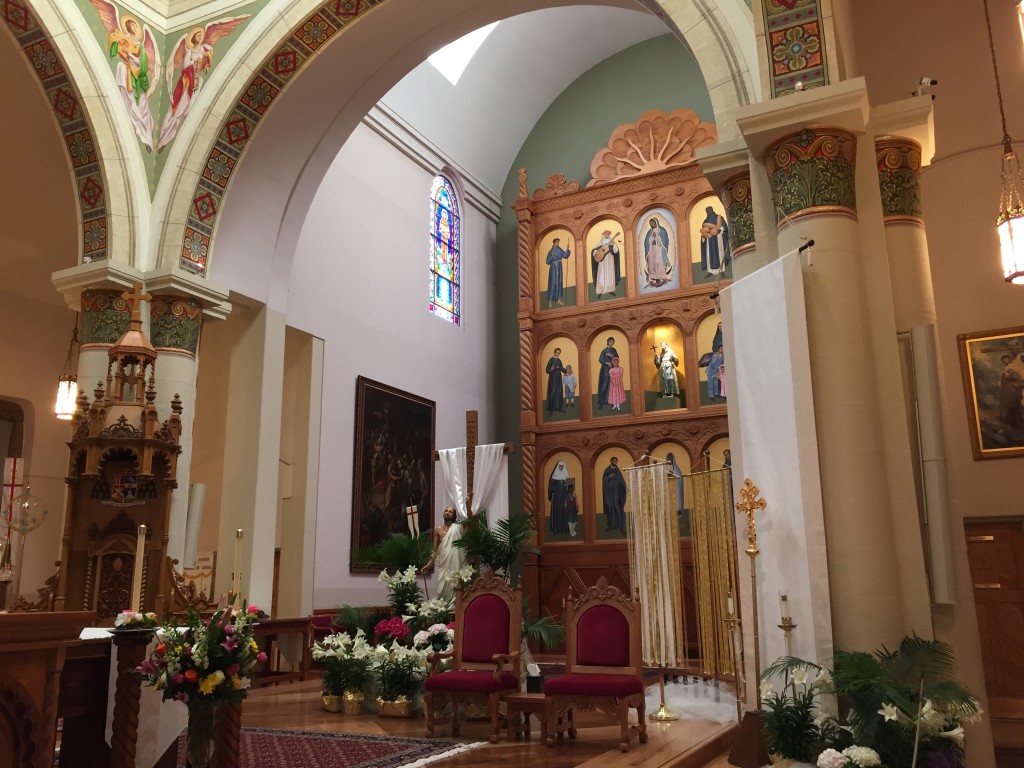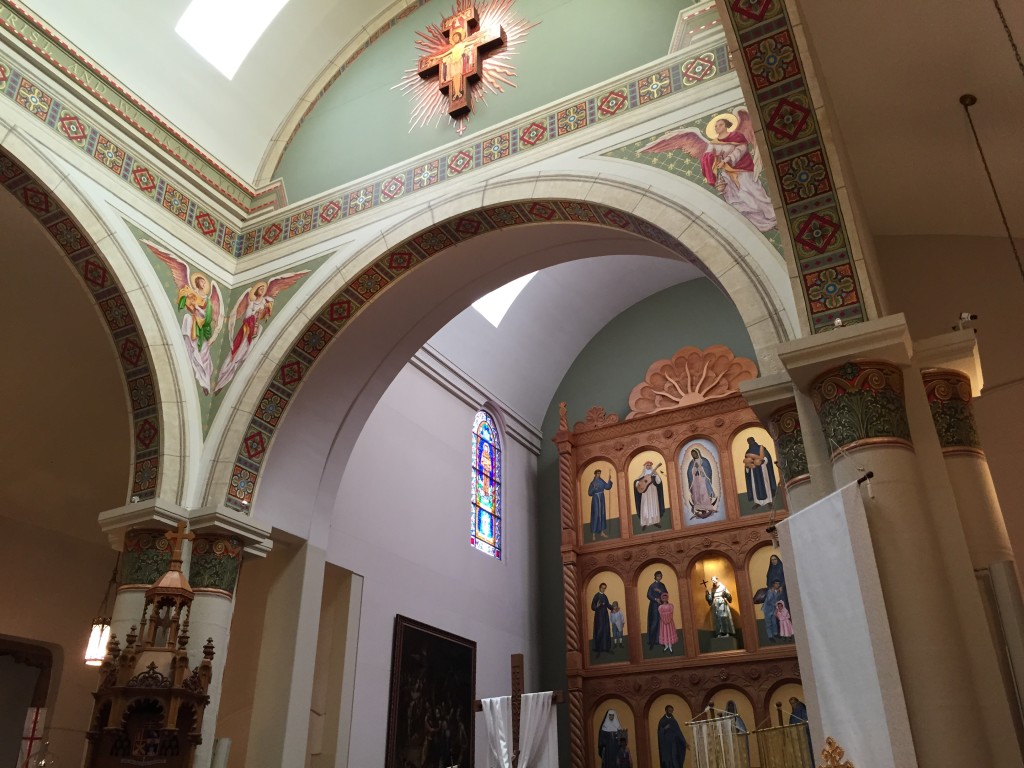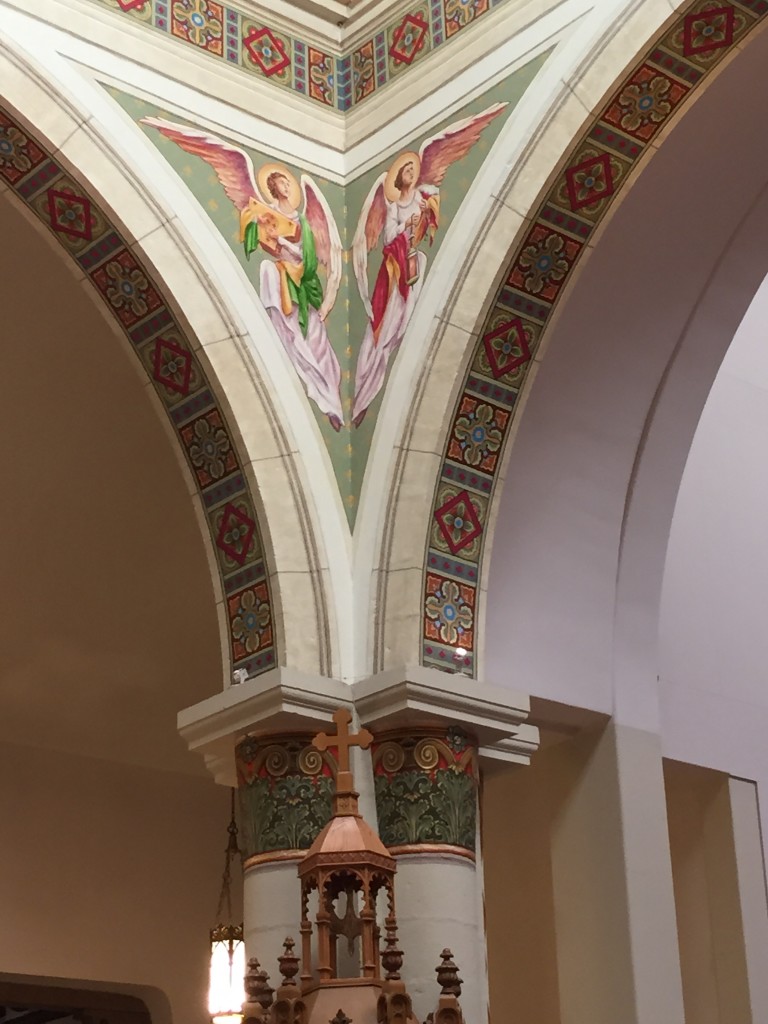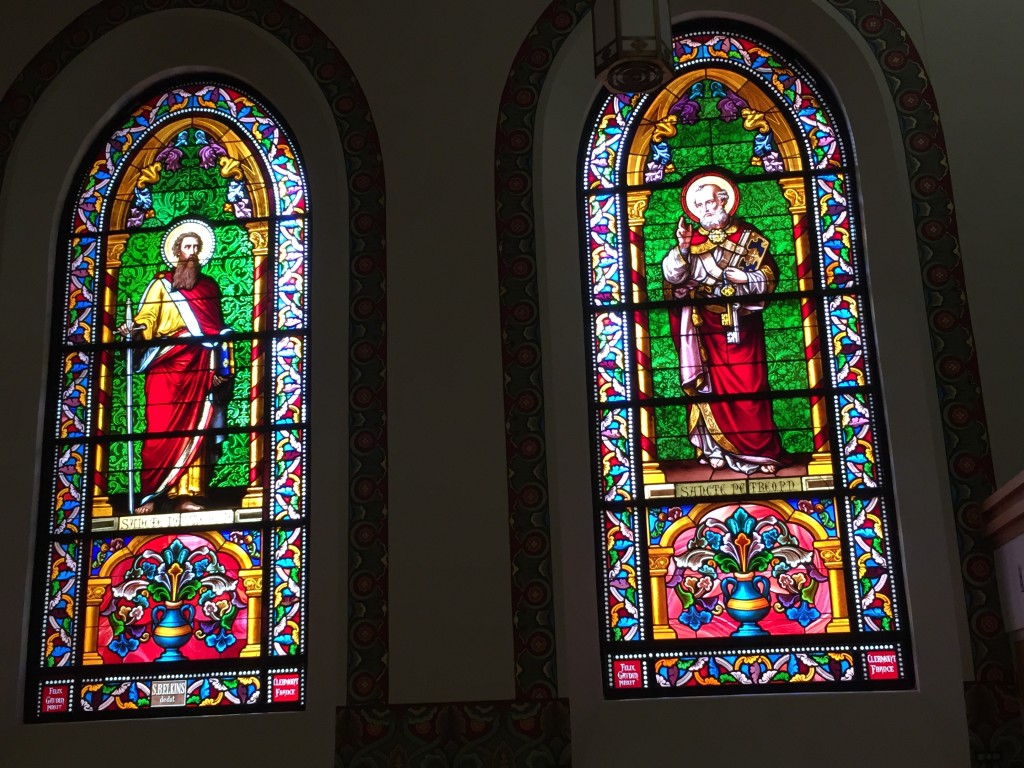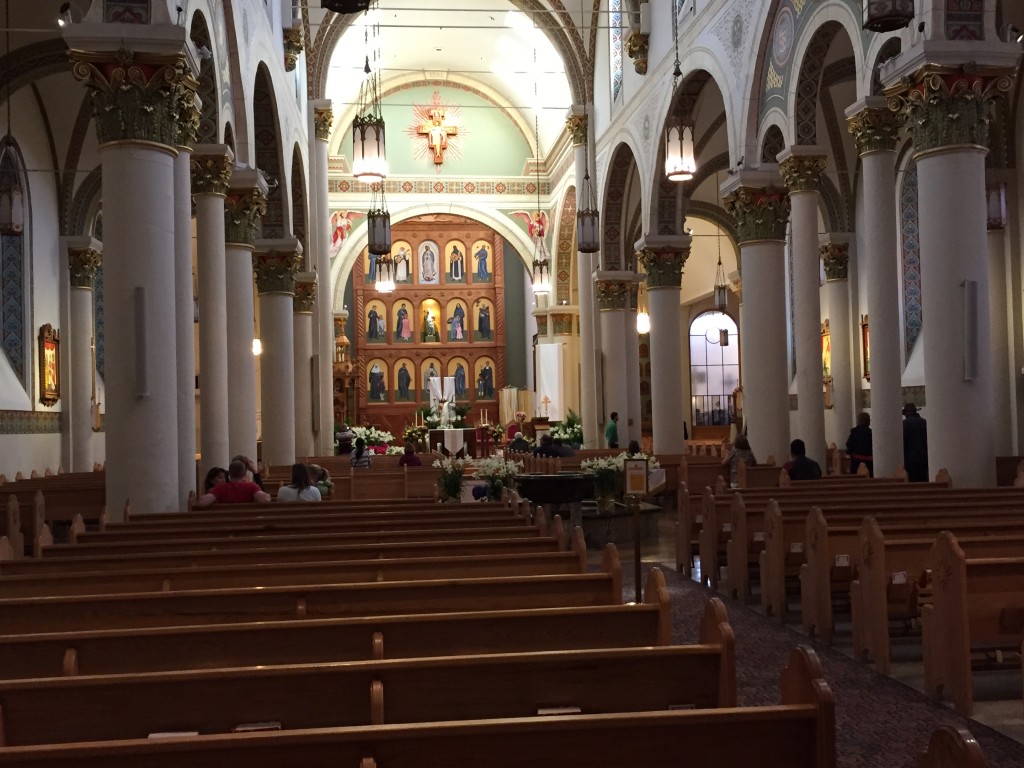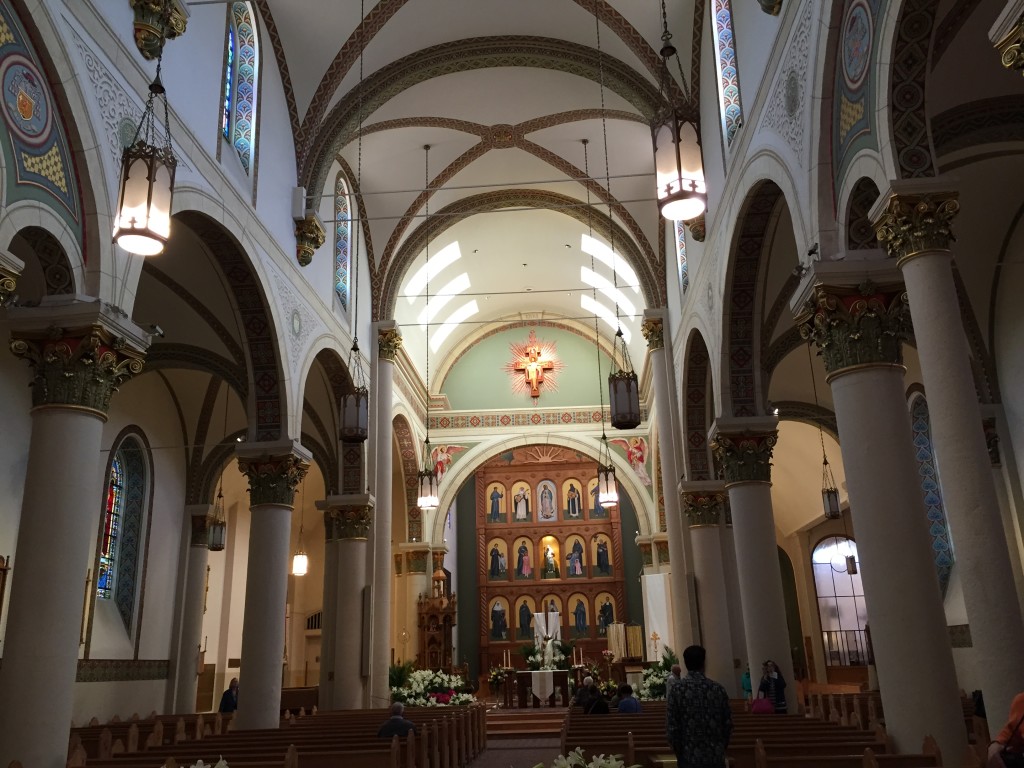 On the left hand side you will find some very old historical items to see. On the right side, in an adjacent hall, we heard a small choir practicing.
Keep a watchful eye as there are lots of little interesting details that go unnoticed if you are only looking at the more obvious things.  It took me about 10 minutes before I realized there is writing on the stained glass windows!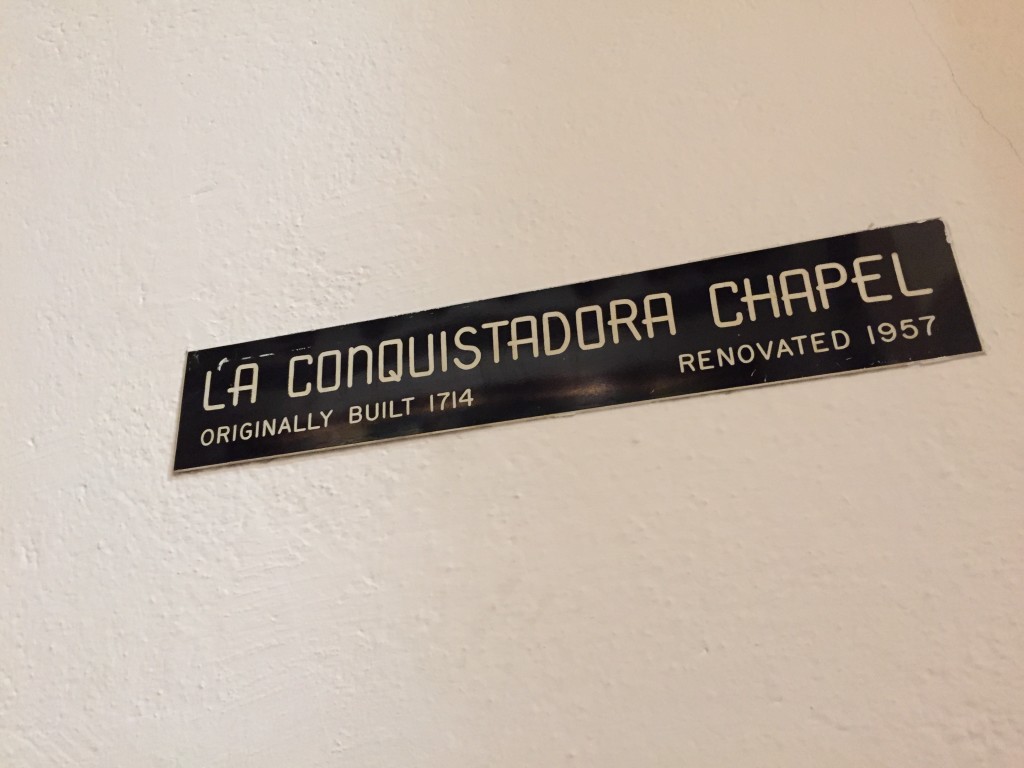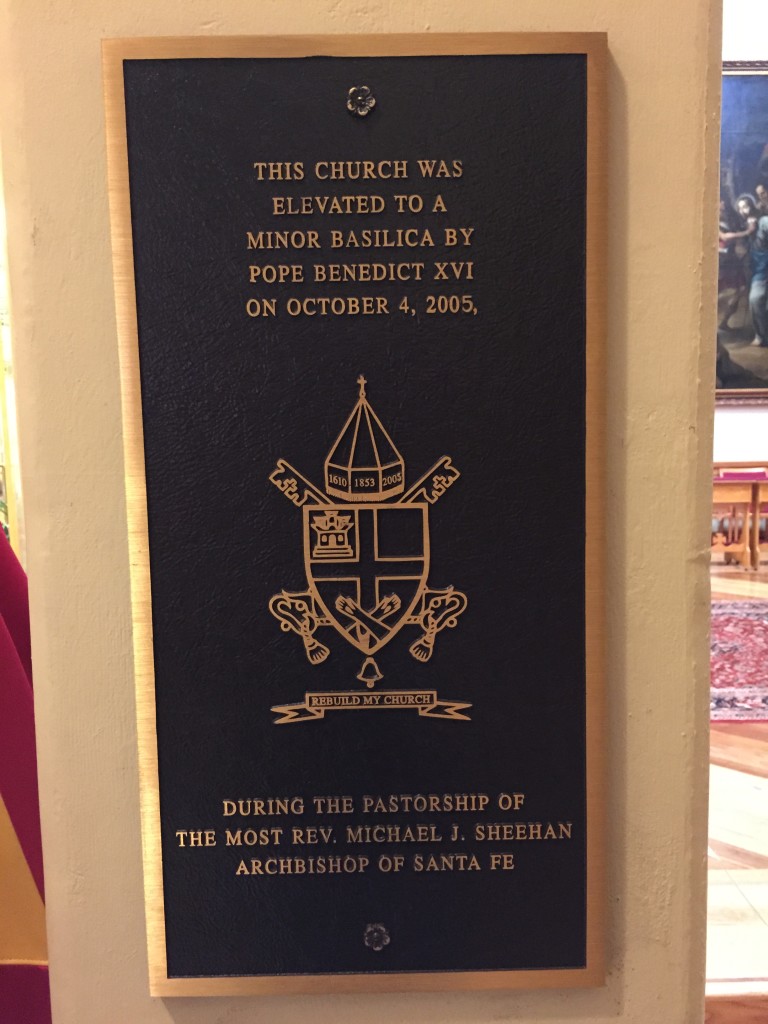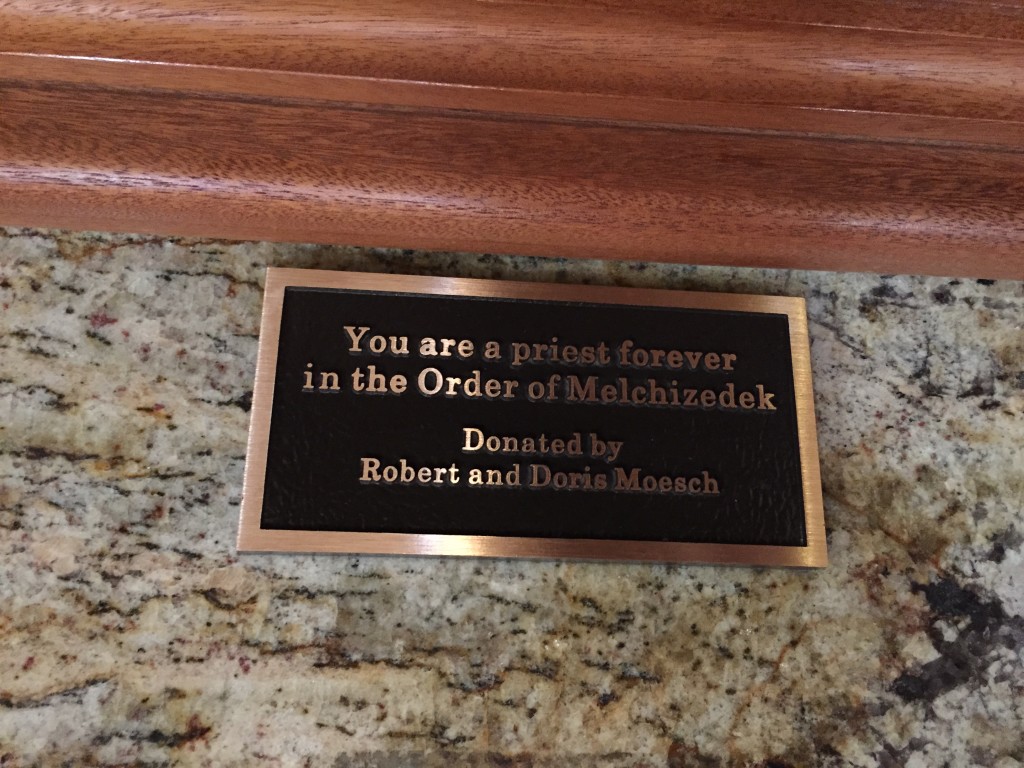 On the way out, my sister and mother pointed out this sign above the doors:
Personal Thoughts:
Visiting a church or a religious building certainly isn't an action packed experience.  I however, still enjoyed the visit and wouldn't mind coming back here again.