Overview
Canyonlands National Park, Maze District - Southern Utah.
Short, tight slot canyons, awesome hoodoos of multi-colored rock, and indian artifacts.
Less than 3 miles round trip.
There is no water in this area. Bring at least a half liter for this hike.
Early spring or late fall
Any. Night it creepy-cool when you are surrounded by the hoodoos of the Dollhouse.
There is a weak but clear trail marked with cairns.
None. Pack out all human waste.
Hans Flat Ranger Station, open daily from 8:30 a.m. to 4:30 p.m.
By permit, in designated locations only.
None (some varieties of edible cactus and grasses. Yum).
Bring a wide brimmed hat to keep the sun off you, and sun glasses.
The Dollhouse Granary is by far the most popular hike in the Maze. It is short, easy, and rewarding with great views and interesting indian ruins. It is easily, and by far most often, reached by raft. Driving takes a little more time and endurance! Which is, or course, the way we got there. See our: Canyonlands Maze Overview.
GPS Coordinates:
Still to Come… We do not seem to have GPS coords saved. Help us out if you do. Contact us!
---
Trail Map:
Still to come… We do not seem to have GPS coords saved. Help us out if you do. Contact us!
---
Driving Directions:
Warning: This area has been called one of the most dangerous and remote parts of the continental United States. Access this far into the Maze is only possible with a 4×4 with very high clearance. You will be rock crawling and driving through soft sand. Bring extra water, extra gas, extra tires, and tools to fix whatever may break on your vehicle. This far in, no one will be coming to help you. Drive time is 8-12 hours.
The Trail:
The road pulls alongside a large rock wall where you can park and be in the shade for part of the day. The trail starts right there and runs across the field and into the rock spires.
You will wind through the spires and hoodoos for a brief period until you come out on the ridge above the Colorado River.
---
The views are spectacular. This hike has a great blend of tight canyons and open vistas.
The Granaries are nestled in an alcove . The Anasazi used this as a cache for grains. I'm sure to the observant there is far more to see here! This area is a maze and there are many slots and crannies to explore. Be respectful of the Cryptobiotic soil, though. Don't walk where others have not. Stick to the rocks when off trail.
---
The Return:
Head back the way you came.
---
Personal Thoughts:
This is a fun and simple hike. It is a great warm up for any of the other, longer hikes in the area. I will voice the one negative about this trail: this, and Spanish Bottom, is the only place while we were in the Maze that we ran into other people. That is because rafters will stop at Spanish Bottom and hike up and see the granaries on their way down the Colorado River. So realize that the pristine solitude of the Maze will be broken at the Dollhouse. It is still worth it for one day, at least.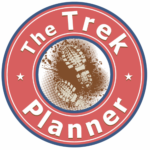 ---
MEDIA