Review
Yeti Roadie 20 cooler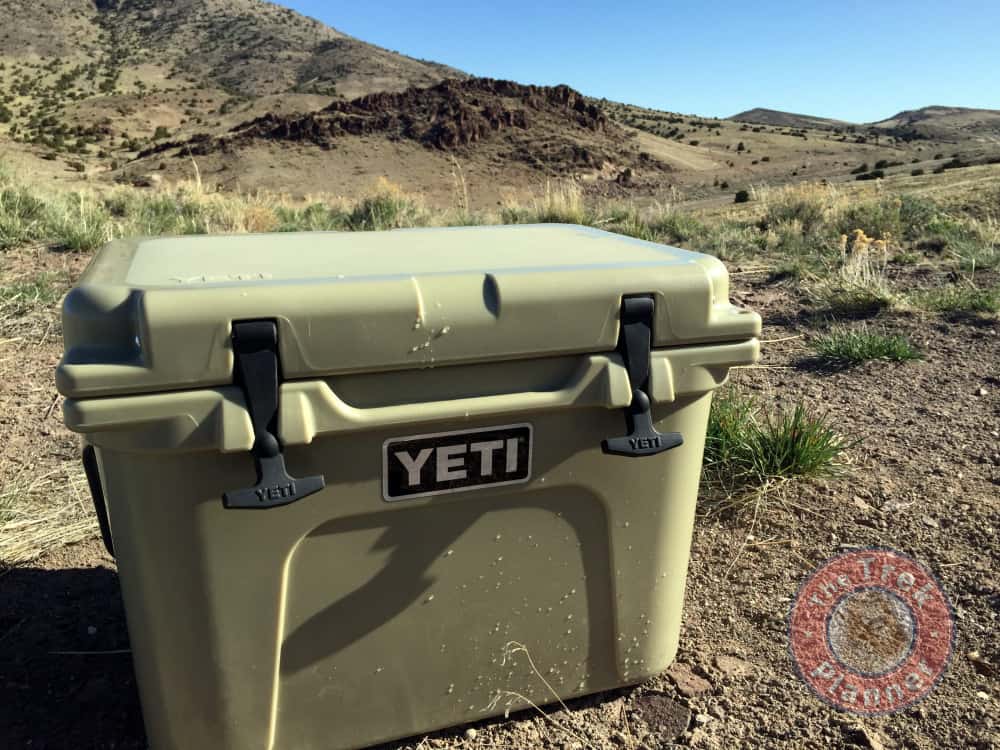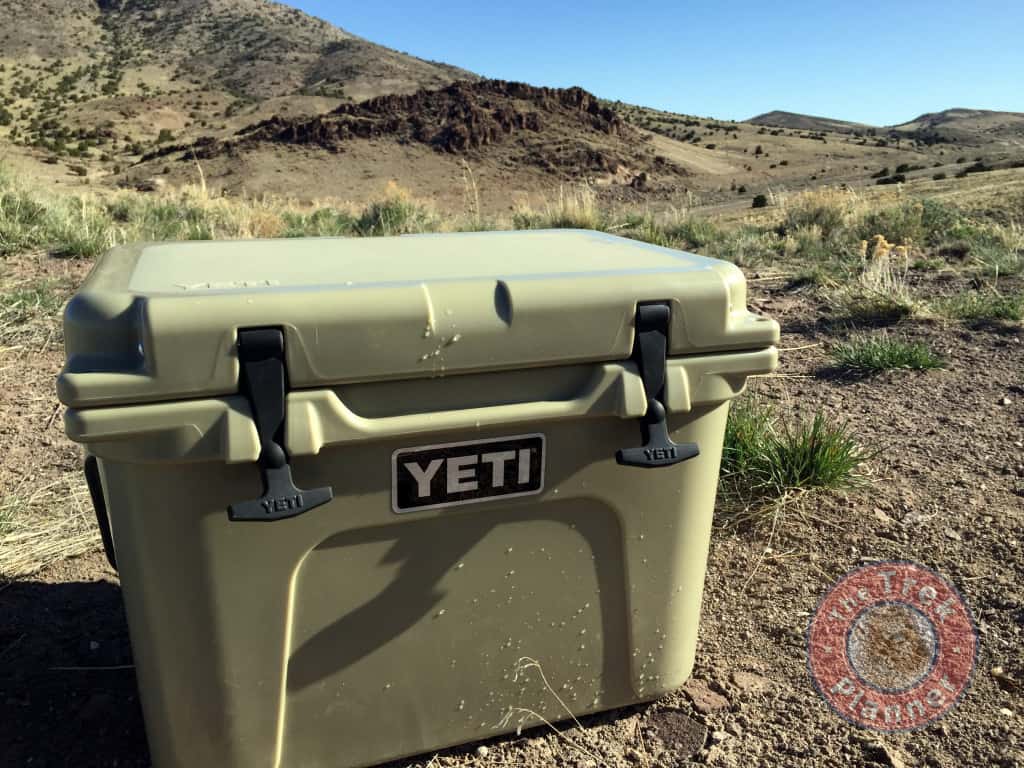 I've used this on several road trips now and it has proven absolutely perfect. I purposely chose the smaller Roadie because I wanted something for short weekender trips to Moab and other Southern Utah locations. On every trip, I filled it up with ice and when I get home there is still lots of ice in it.
I would entirely recommend getting this if you want a small cooler that is great for a few days for a few people. The Roadie is heavy for a smaller style cooler but it makes everything stay so much colder than one of those coolers you can buy for $20. It is an investment and people know it so make sure you lock it, keep it secret and keep it safe.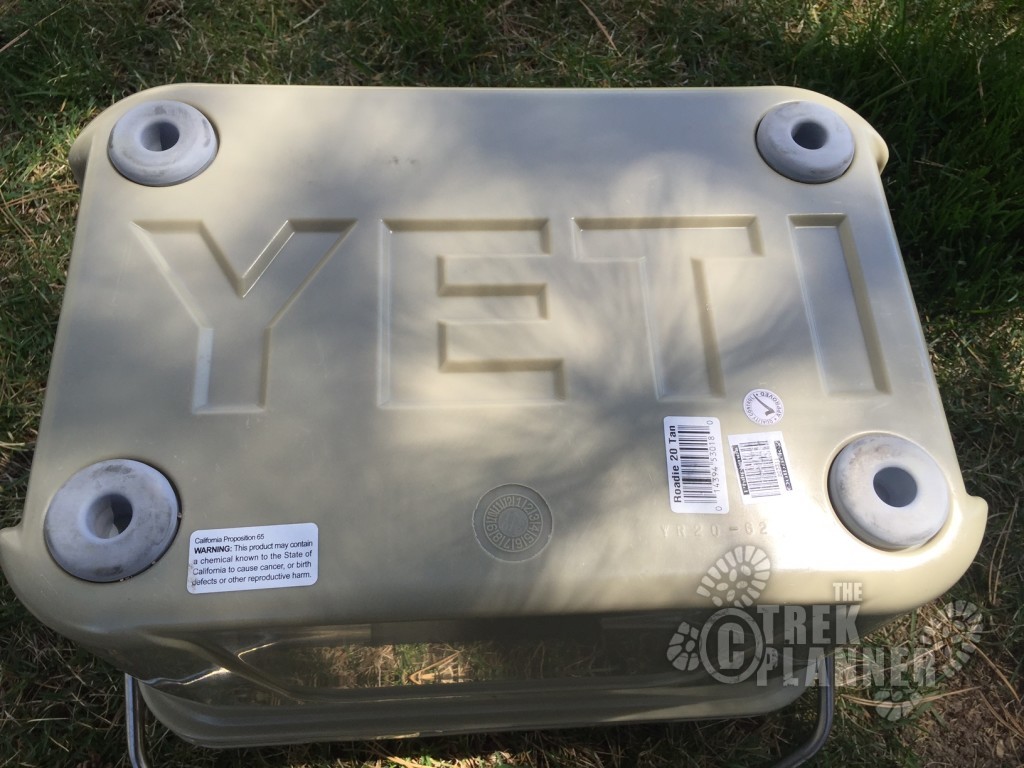 It is VERY durable and I would feel comfortable if it fell off the back of my car and landed on a bunch  of rocks – it would hold up just fine!  The top lid is held shut by two black rubber lid latches that are easy to operate.  On the front, and on both sides, there are places to add a lock for added security. You can even by some accessories for your cooler to latch it to tightly to the bed of a truck.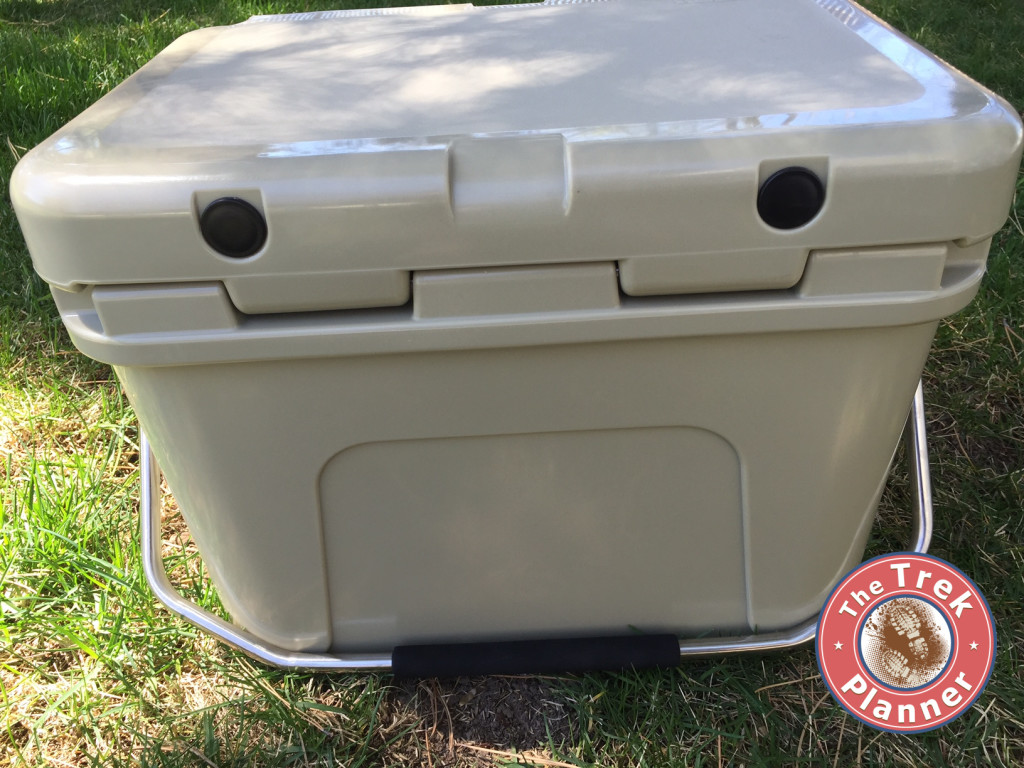 There is a simple drain which comes in handy when I want to get rid of some of the excess water at the bottom.
The cooler has a metal bar which can be used if you want to carry it with one hand.  At first, I thought the bar would be annoying but I have come to really like it.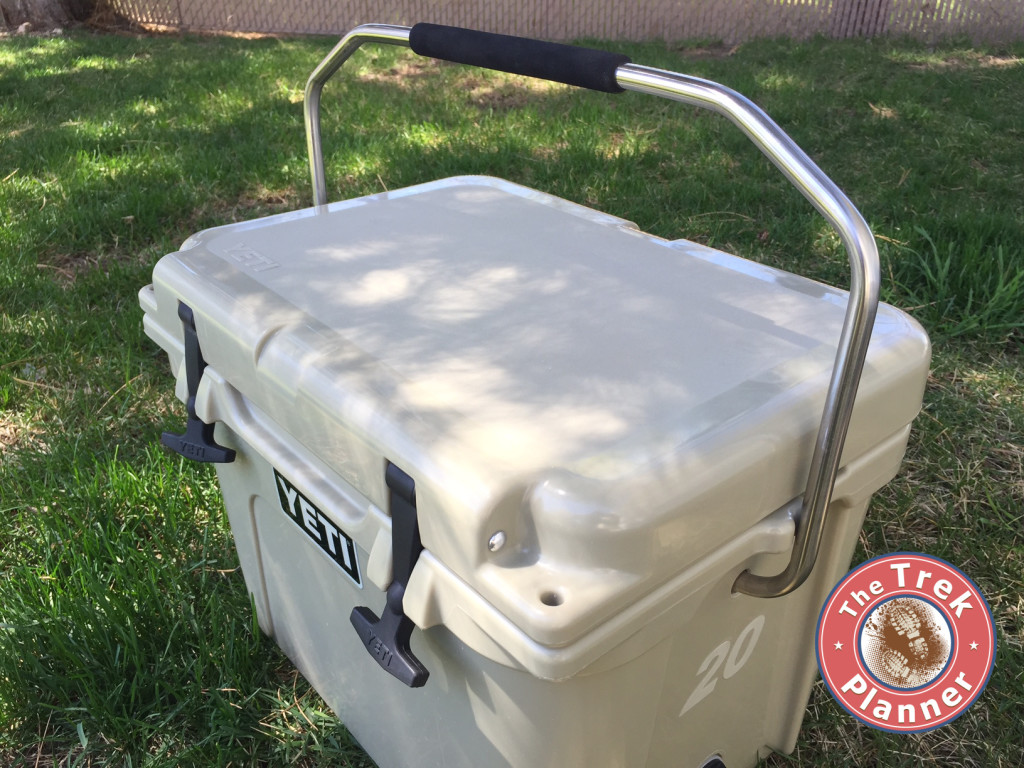 The picture below is before I loaded it with ice of course. So you can see that it is plenty big for a few drinks, condiments, some deli meat and other things.
Cost
This retails for about $250.  It is VERY expensive for a cooler but it is built like a tank and will last a very long time.  It also comes in three colors: white, tan and light blue.
Positives
Keeps your food colder longer
Negatives
Very expensive. Weighs about 15 pounds on its own.