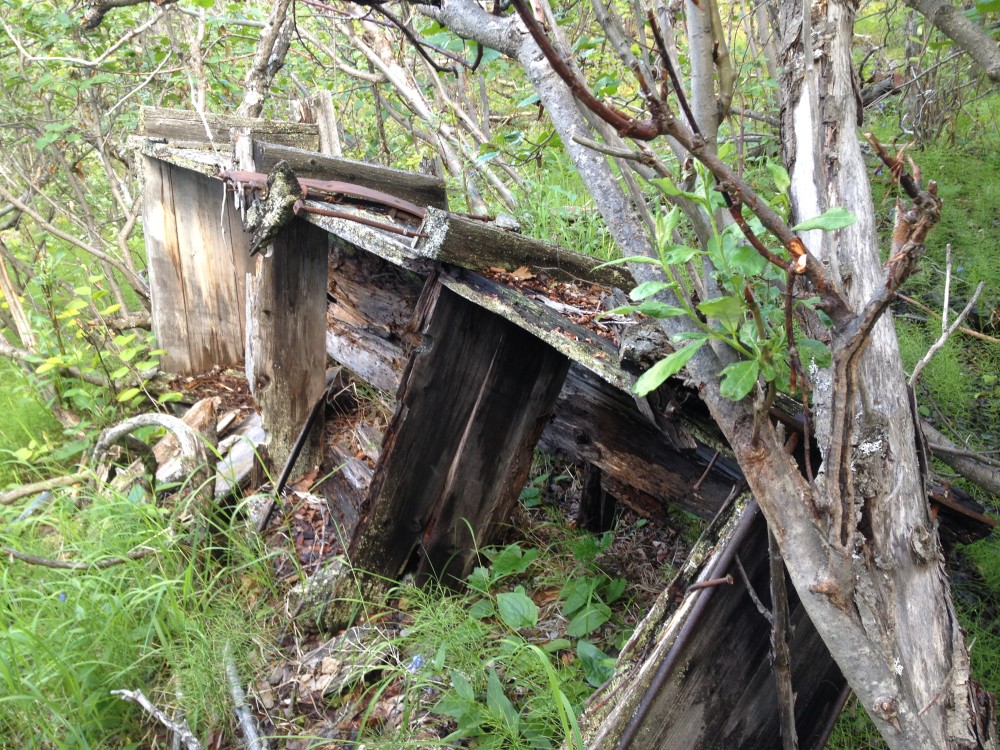 Overview
Just south of Denali National Park entrance
Old mining camp, mining artifacts, wildlife
The trail is clear until the last 1/4 mile. You will need to bushwhack the remainder.
Good hiking shoes, light jacket, hat, sunglasses, bug spray, bear spray (optional)
GPS Coordinates
The content you are trying to access is only for Trek Planner Insiders. Signup
Driving Directions
The Trail:
I found this mine on accident while exploring an area just south of the Denali National Park entrance.
The mine area has a dug out shelter that has several large containers and a boiler still present. If you hike down towards the hollow a little ways you will find another dug out and the old door that is slowly decaying.  There are tons of old artifacts including food cans, buckets, barrels, rail tracks, wooden structures and more.
I came to this area two times and still haven't found an entrance but I'm pretty sure they may have been caved.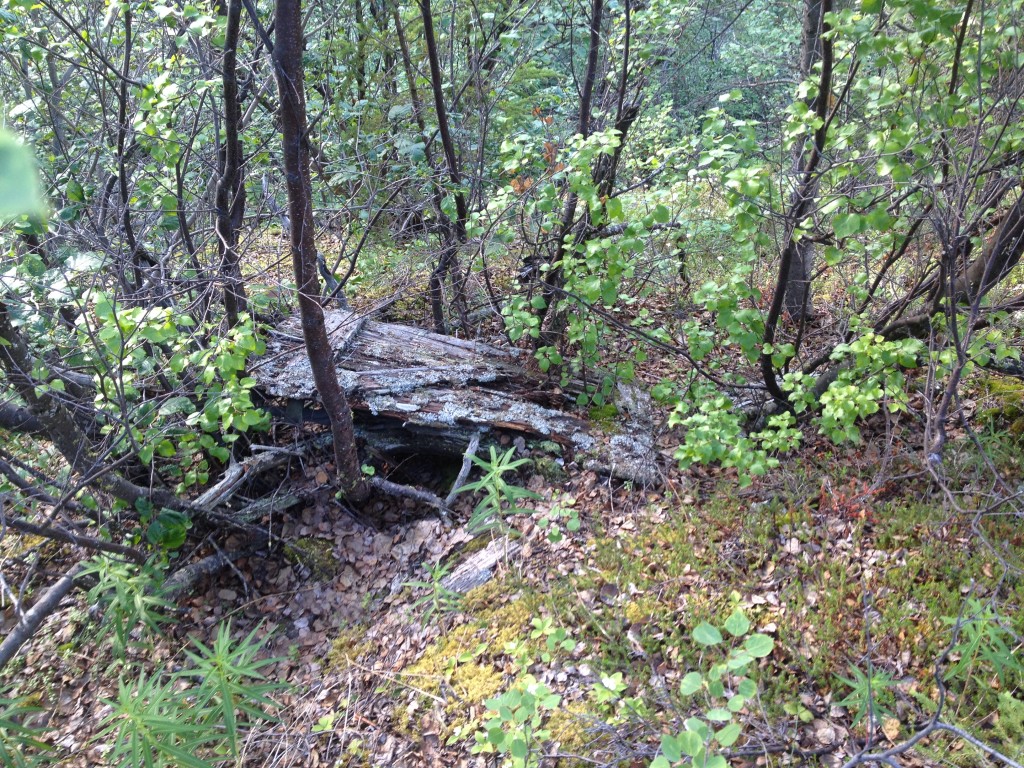 The Return:
Head back the same way you came.

Personal Thoughts:
This is a very interesting place and one I would love to come back and explore more.