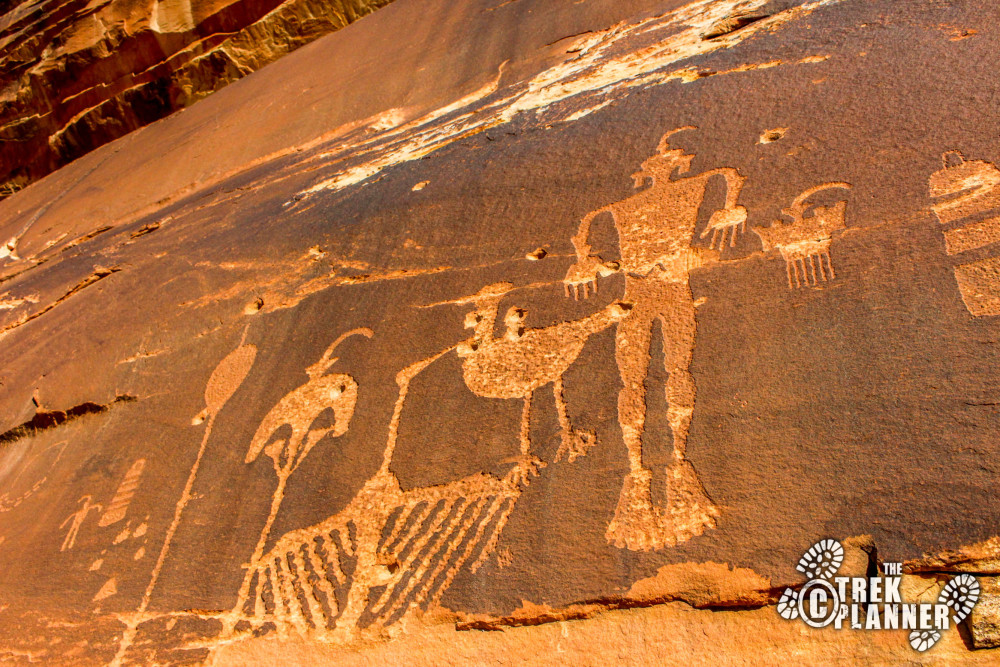 Overview
Comb Ridge, near Bluff Utah
Lots of pictographs and petroglyphs, ruins
We hiked about 2 miles round trip
We spent about 2 1/2 hours exploring
None. You are on BLM land
Bring 2 liters of water.
Butler Wash had just a little water coming down it
Pack in your own food. You are located close to Bluff which has several restaurants.
Good hiking shoes, hat, sunglasses, backpack for food and water
GPS Coordinates:
The content you are trying to access is only for Trek Planner Insiders. Signup
Trail Map
Come on! Go and explore a little bit to find them.  🙂
Driving Directions
The Trail:
Let me start off by saying that we had no idea where to look for these.  I had only known where the parking area was located but we explored down in Butler Wash until we found them.  They weren't too hard to find but we spent a decent amount walking against the canyon walls.  It makes for a much better adventure if you have to explore and find the cool stuff without knowing exactly where you are supposed to go!
There aren't any signs or posts that say "Wolfman Petroglyphs" but they are indeed located in Butler Wash near where you park.  You may find a good path that leads to Butler Wash which is where you will need to go.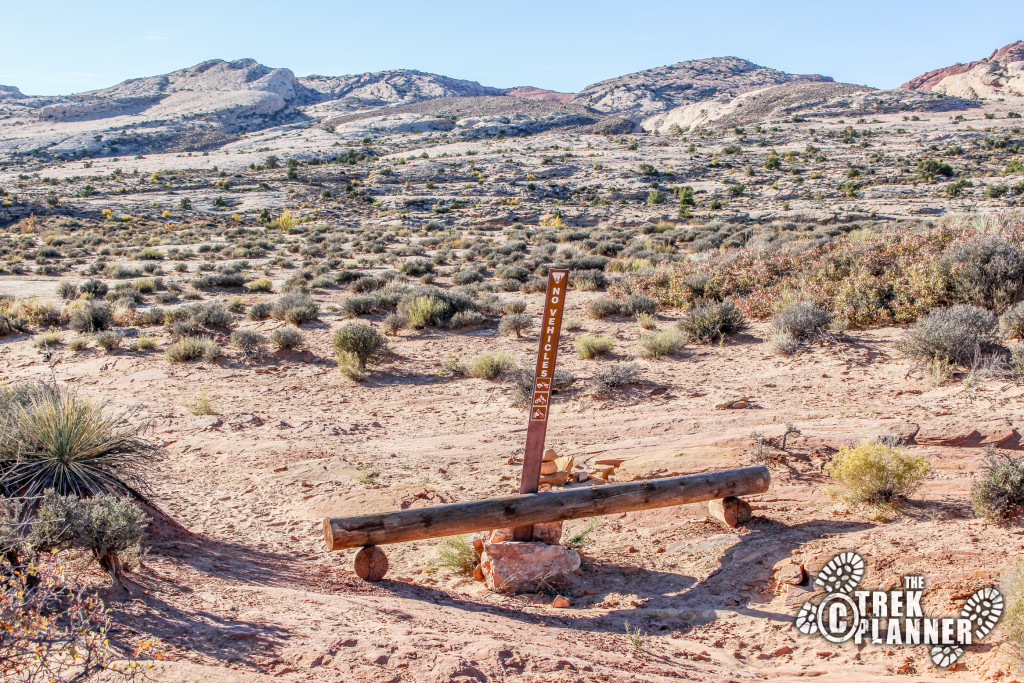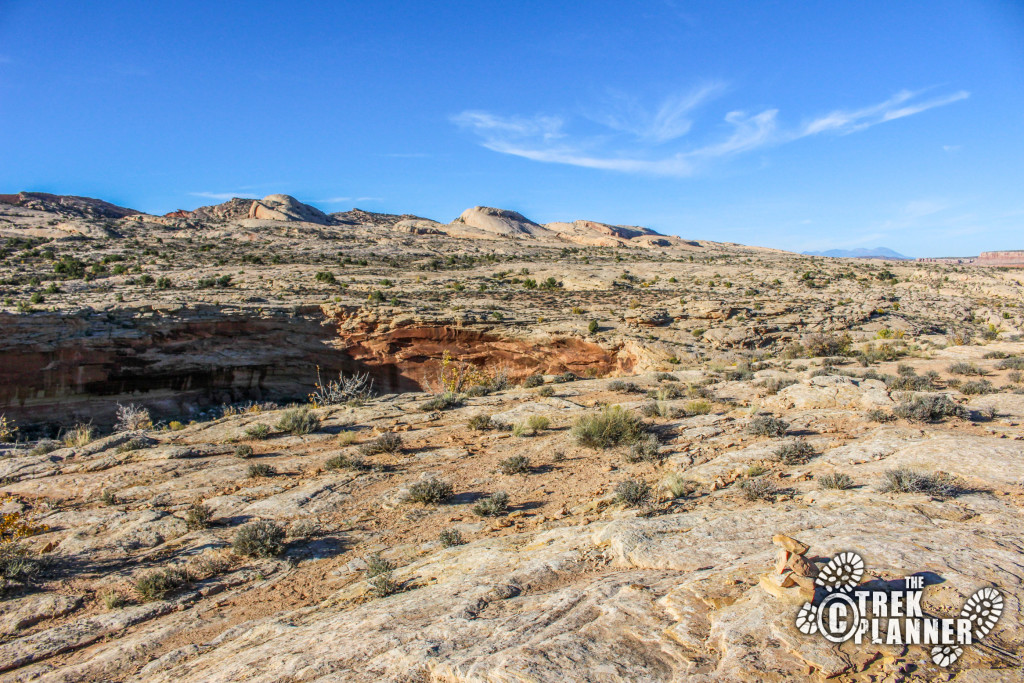 From here we just explored around a bit until we found signs on the walls of pictographs or petroglyphs.  We immediately found some ruins and granaries but we wanted to find the Wolfman before we ran out of light or before we got too far off track exploring.
We eventually found a few pictographs before we found the Wolfman which ultimately led to what we were looking for.
This experience was extremely fun and adventurous for both myself and my mother.  This was our first visit to the Bluff and Comb Ridge areas and I told her about some petroglyphs that looked like they would be really cool to see.  But I also told her that I had no idea if we would ever find them.  She thought it was even more fun to just go out on a "wild goose chase" to see what we could find.  When we descended into Butler Wash and found our first petroglyph it felt like we were Indian Jones!  We had a blast doing this Trek!
These are some very strange petroglyphs!  My mother and I spent a good amount of time trying to surmise what they mean – and we still think to this day about what they could mean!  I don't think anyone really knows but they are very interesting to see.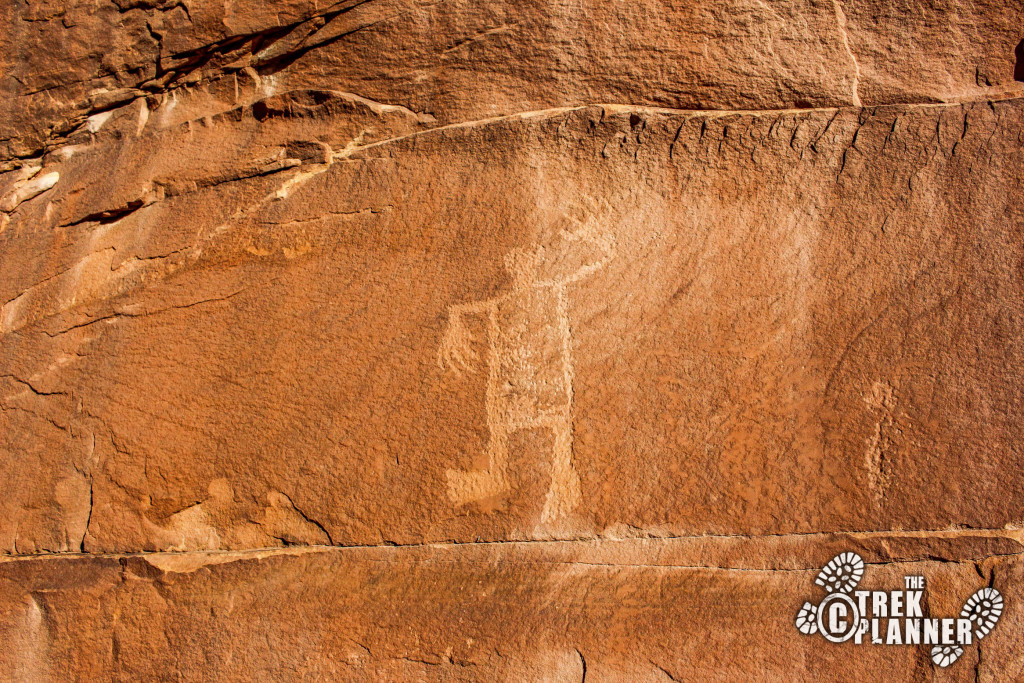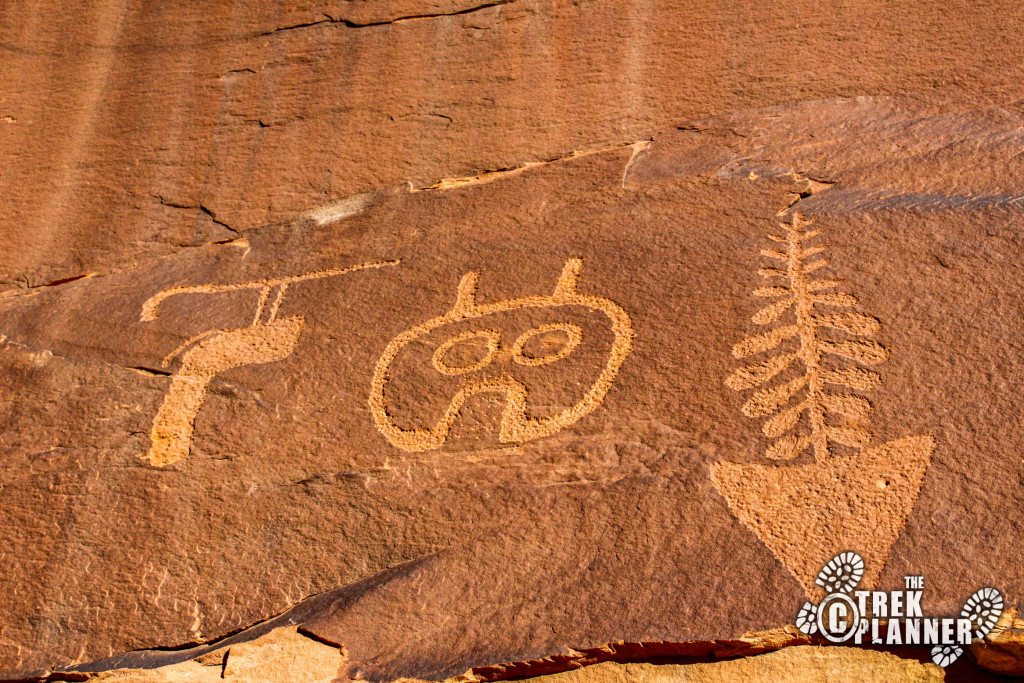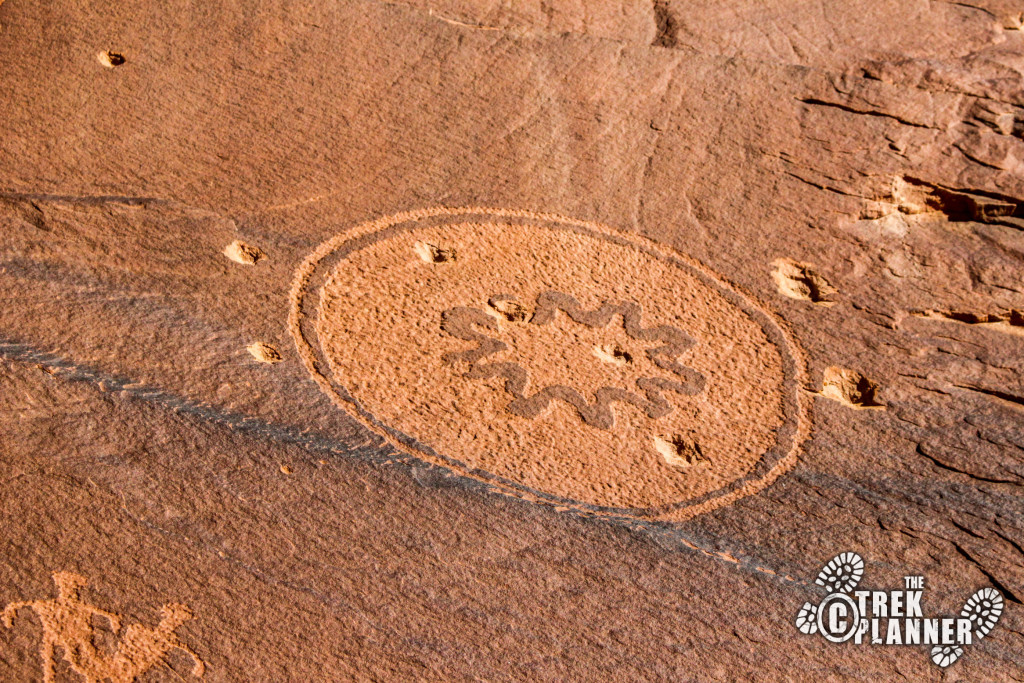 The Wolfman is the most striking and vivid petroglyph in the area.  He is probably 4 feet tall!  He has big ears adorned with earrings and large detailed hands and feet that are stretched out.  The artist even went to as much detail as to chisel out calf and thigh muscles.  It is truly amazing to see in person.  Next to the Wolfman is what I think is a duck or perhaps a pigeon.
It seems that there are ducks and other fowl in a few of the other pictographs too.
I have no clue what some of the others are depicting.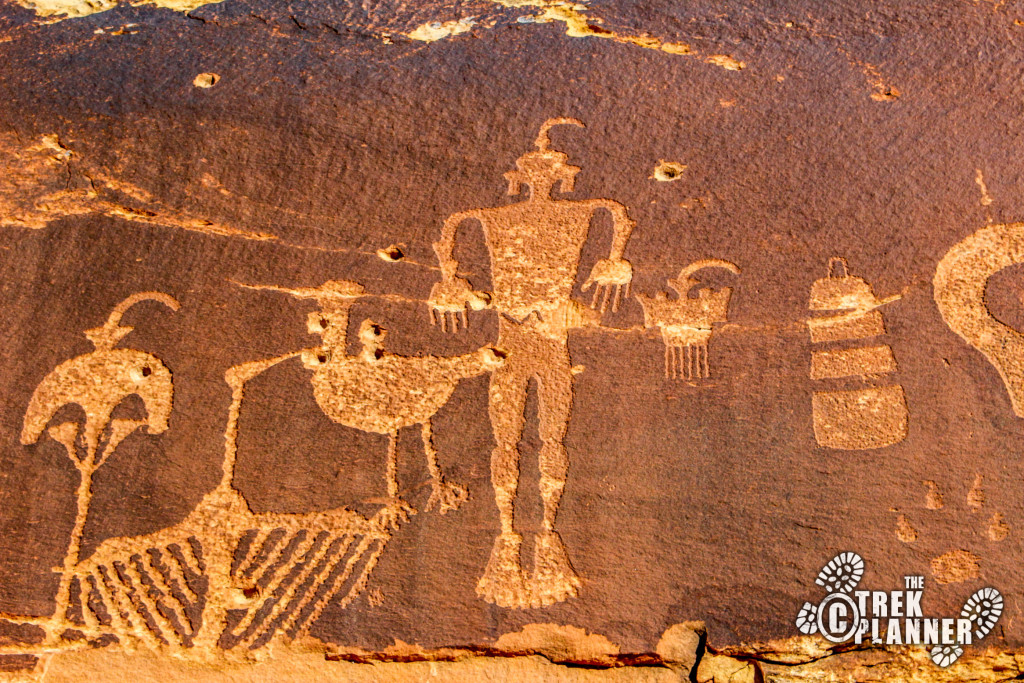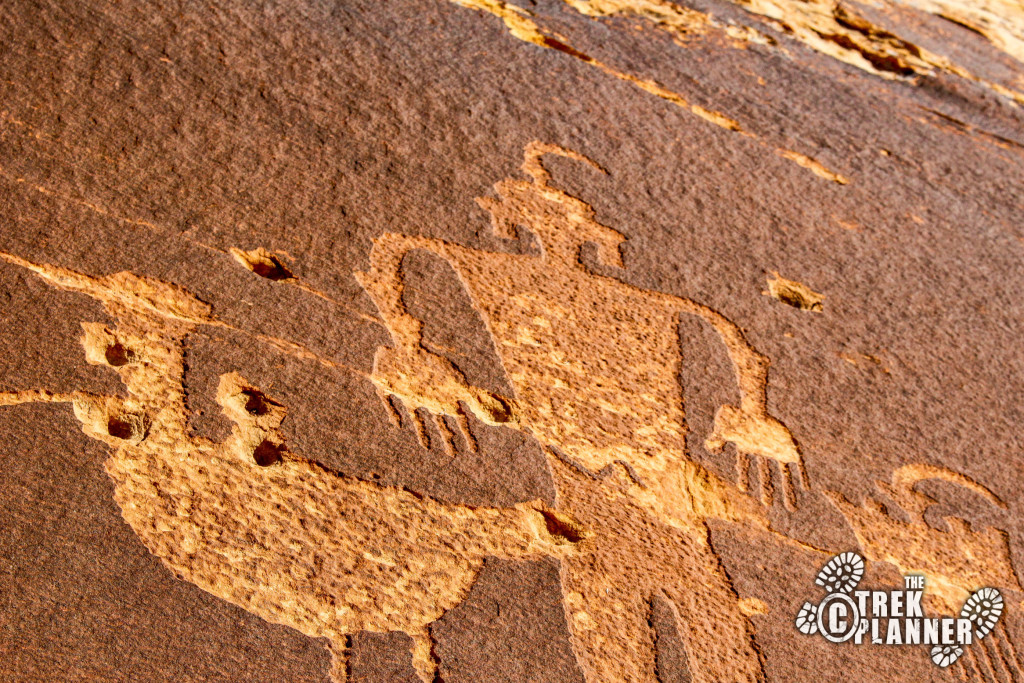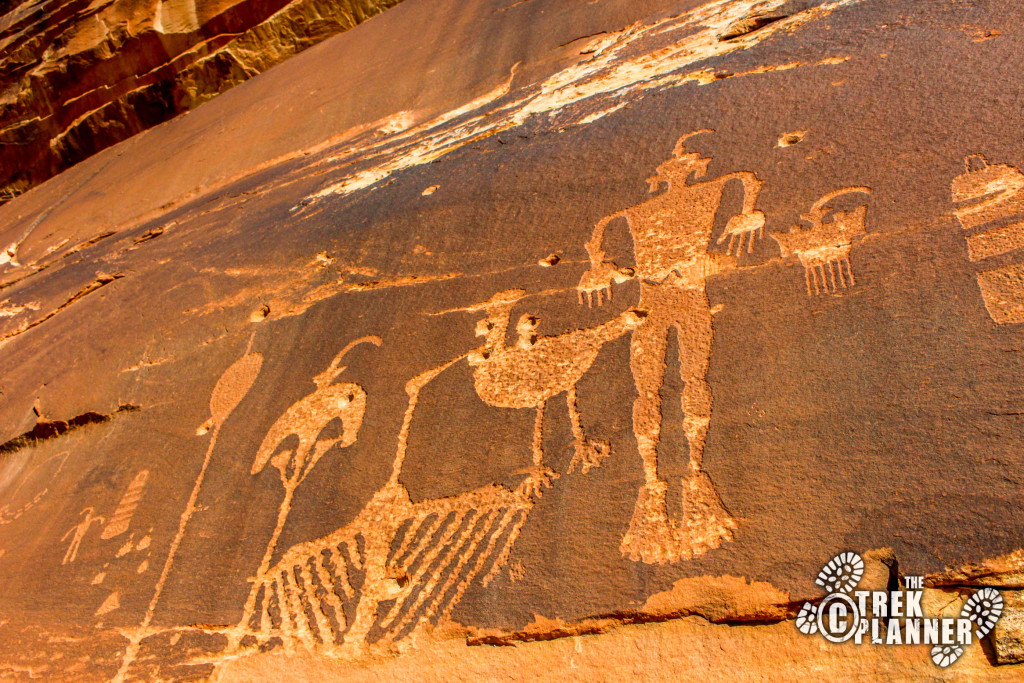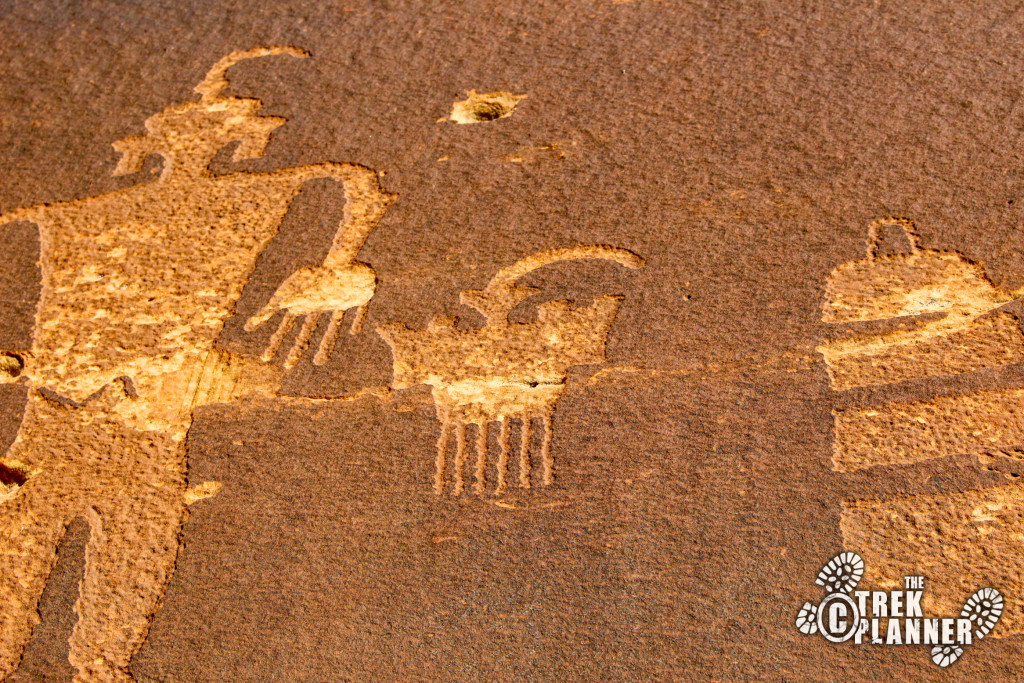 If you go north of here you will find an adobe home and a few granaries.  Most of the structures have been destroyed or dismantled but you can clearly see their foundations.  There are shards of broken pottery too but please don't pick these up.  Keep everything as it is because just like Monarch's Cave to the north, this area is also an open archaeological site too.
In order to get to the ruins we had to cross over Butler Wash which had a marginal amount of water coming down it.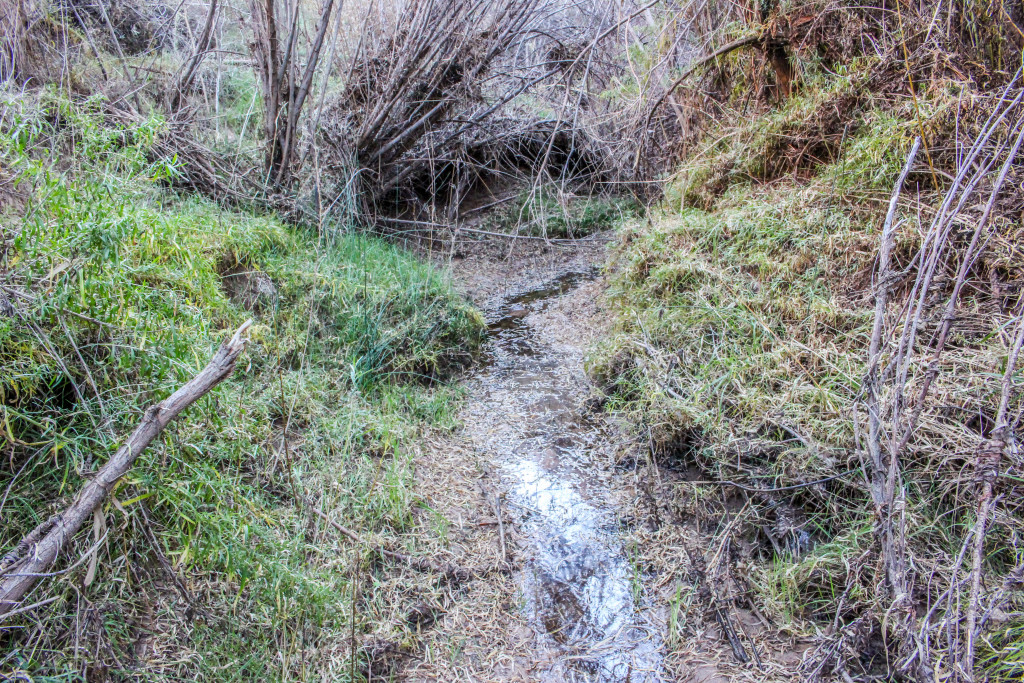 Near these ruins we found a inscription on the canyon wall that said J.L. Butler 1862-1879.  Pretty cool to see that Mr. Butler came through here and see his name in his own writing.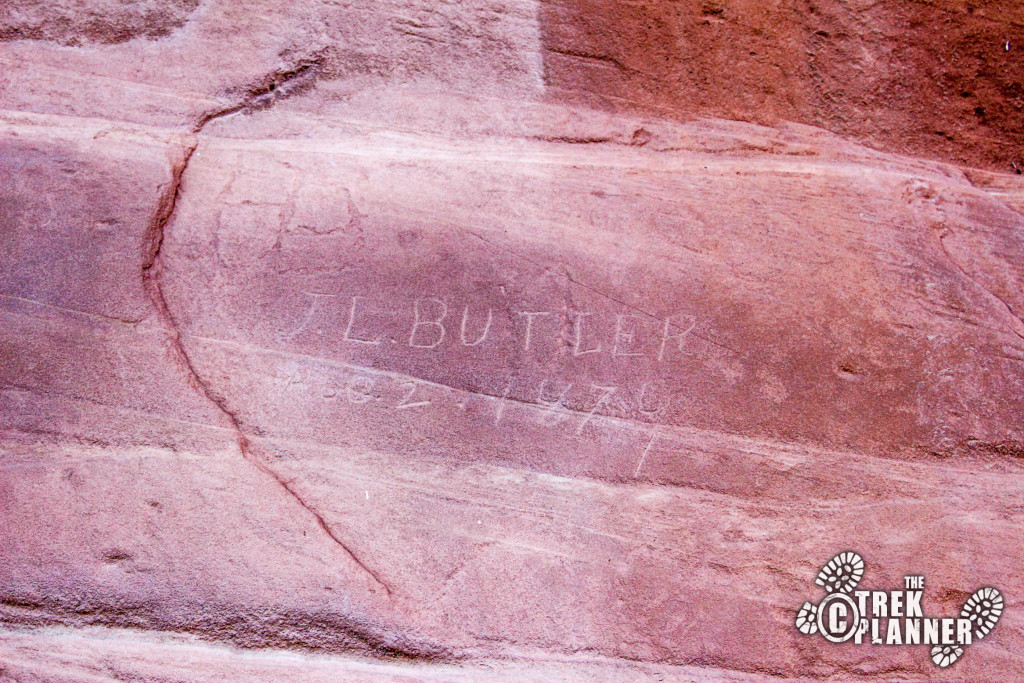 The ruins are located high on the wash but still in the canyon.  These structures are 1,000+ years old!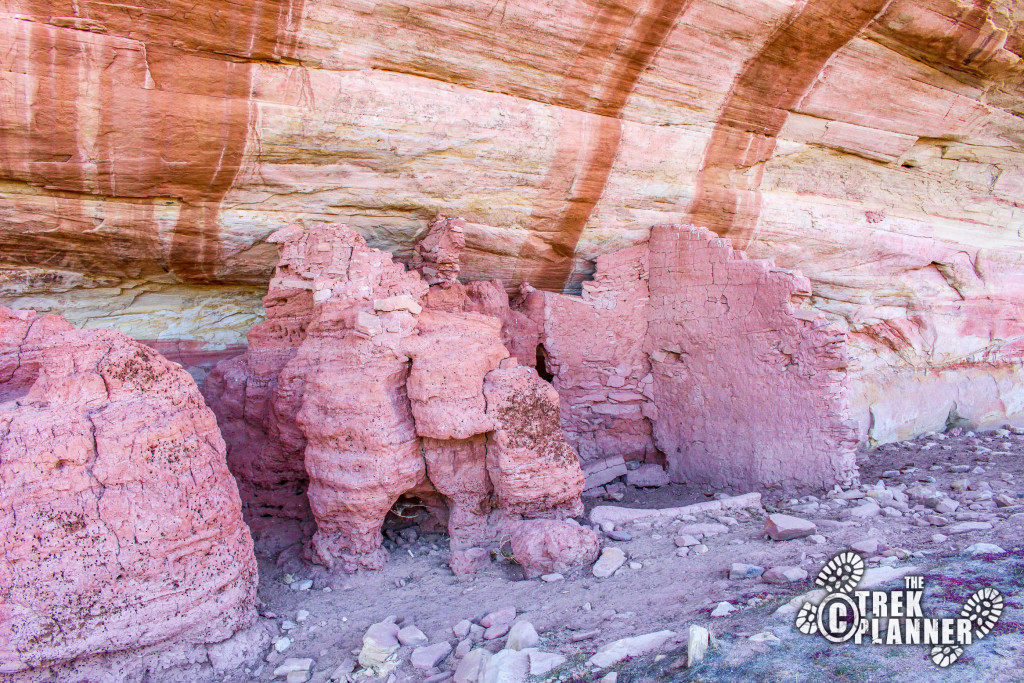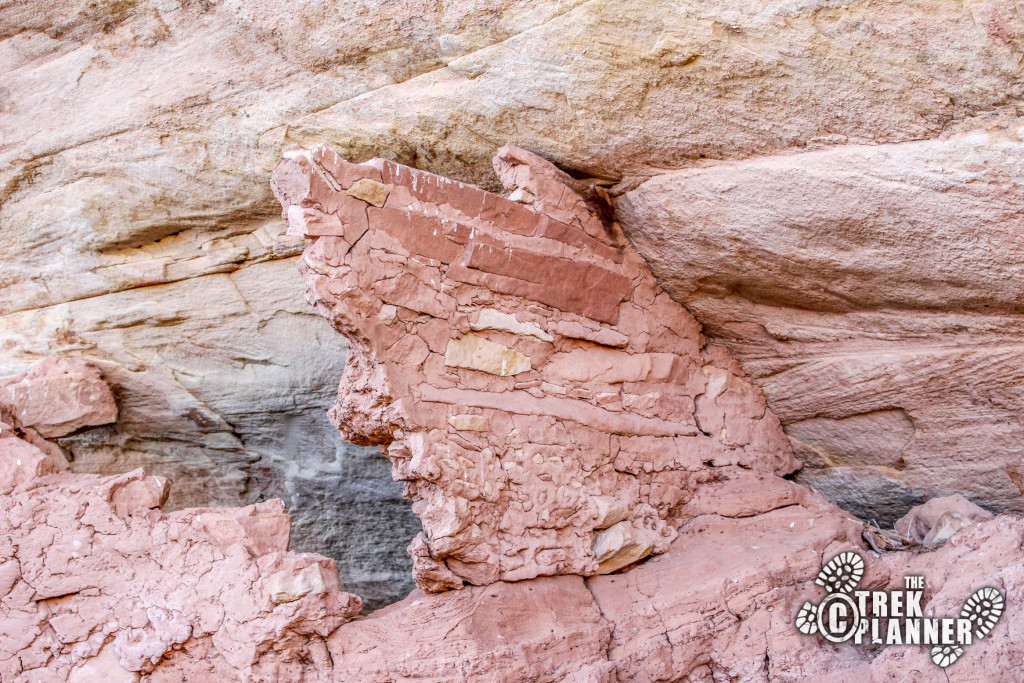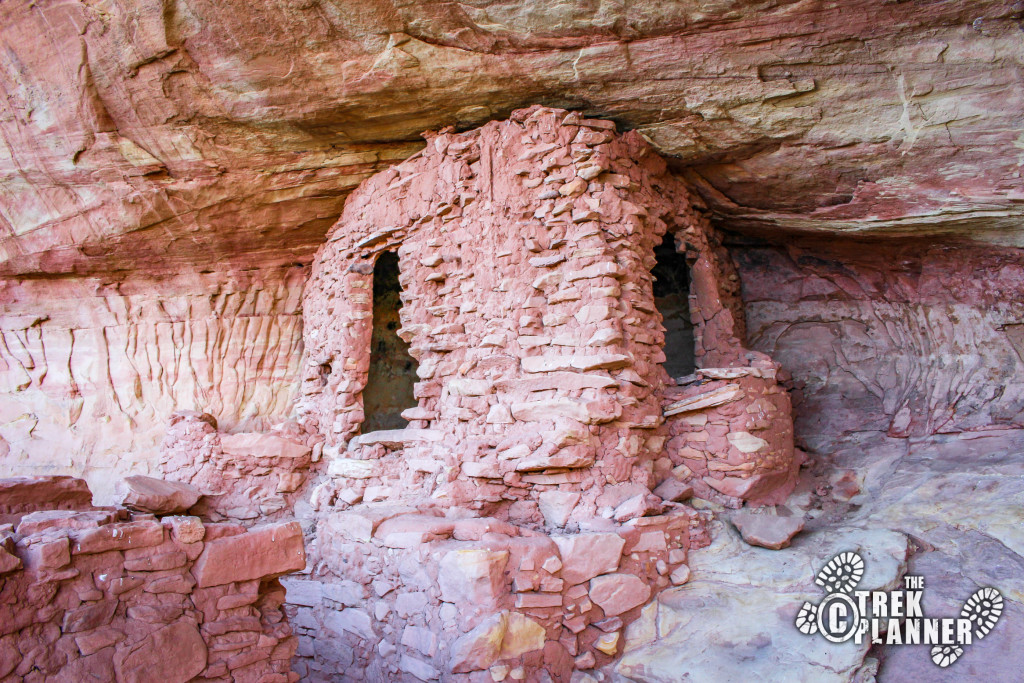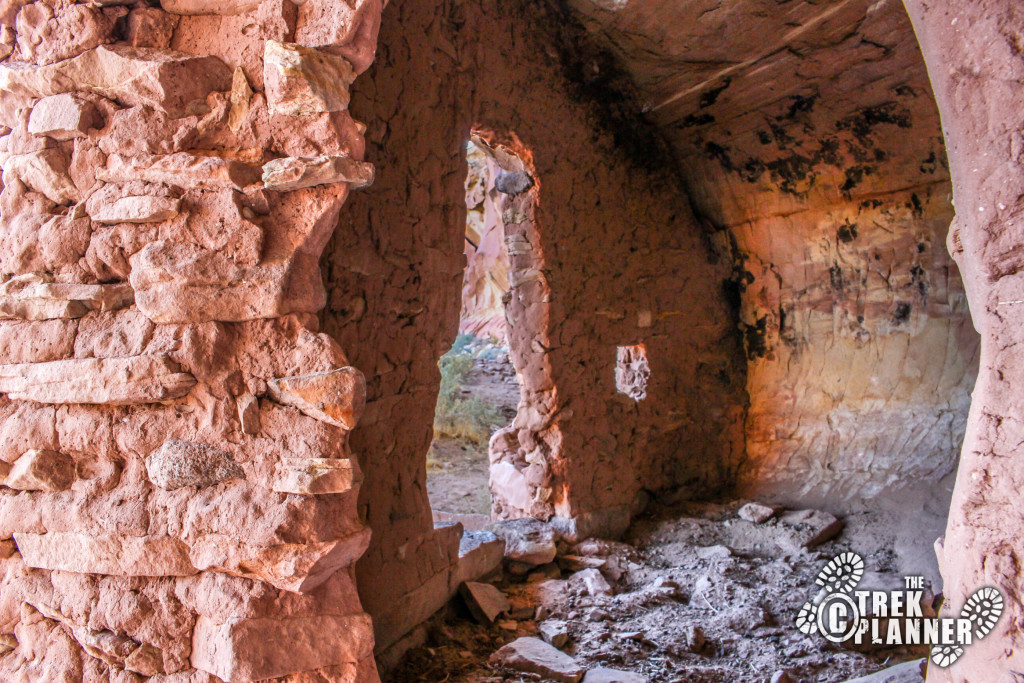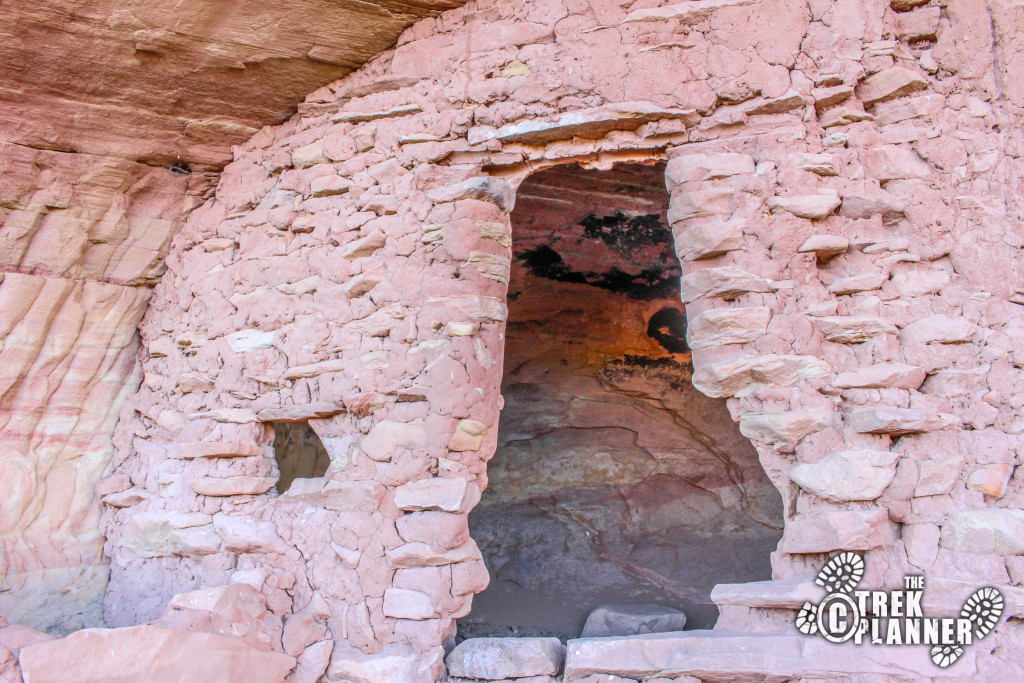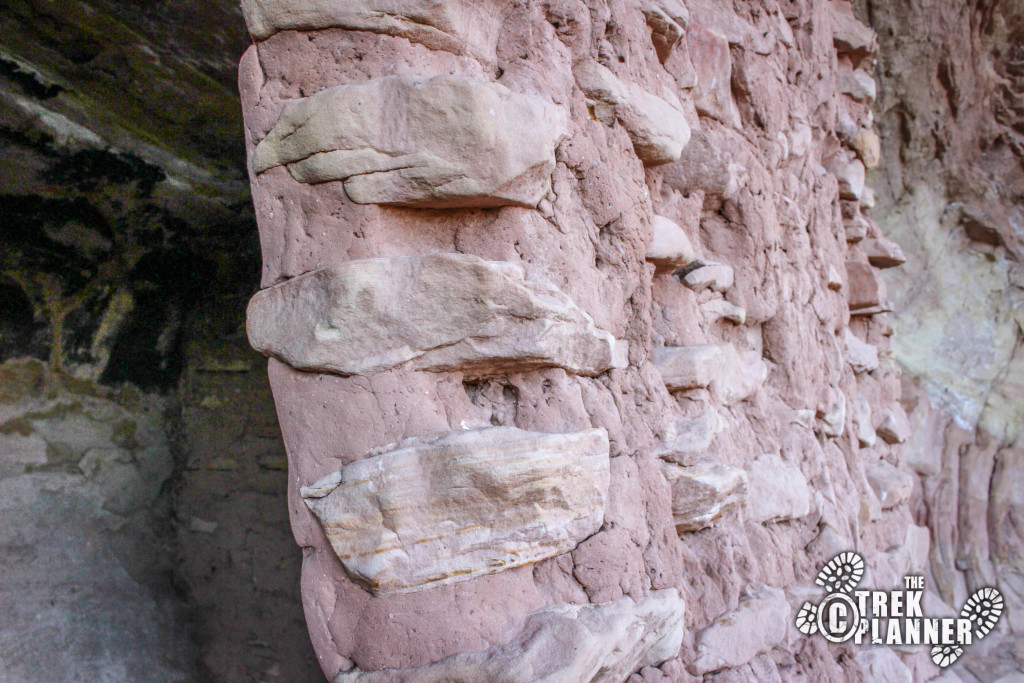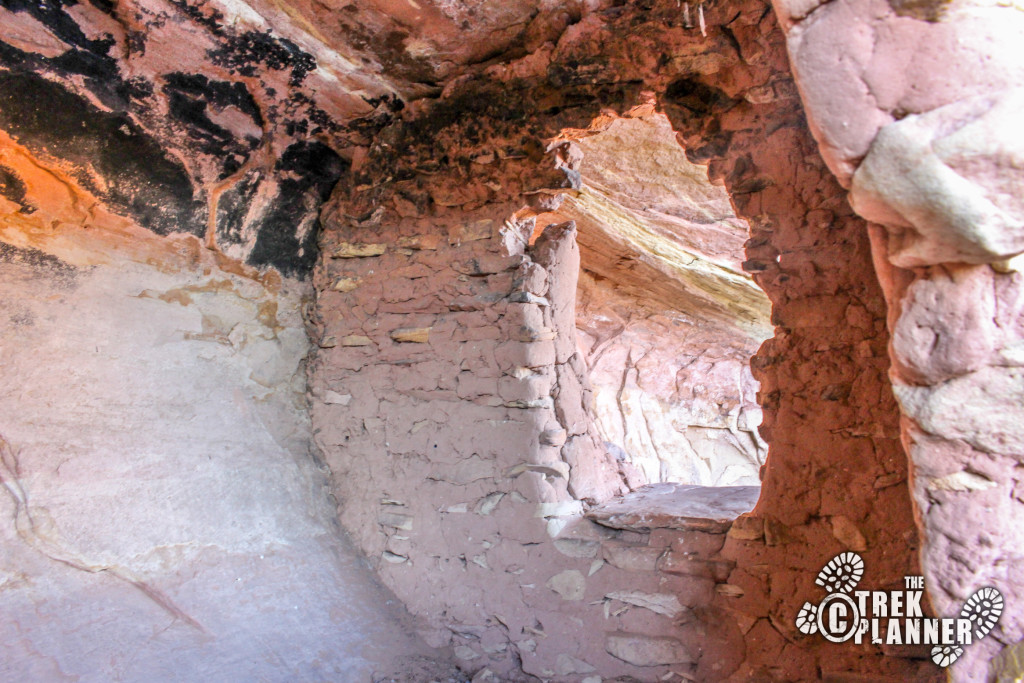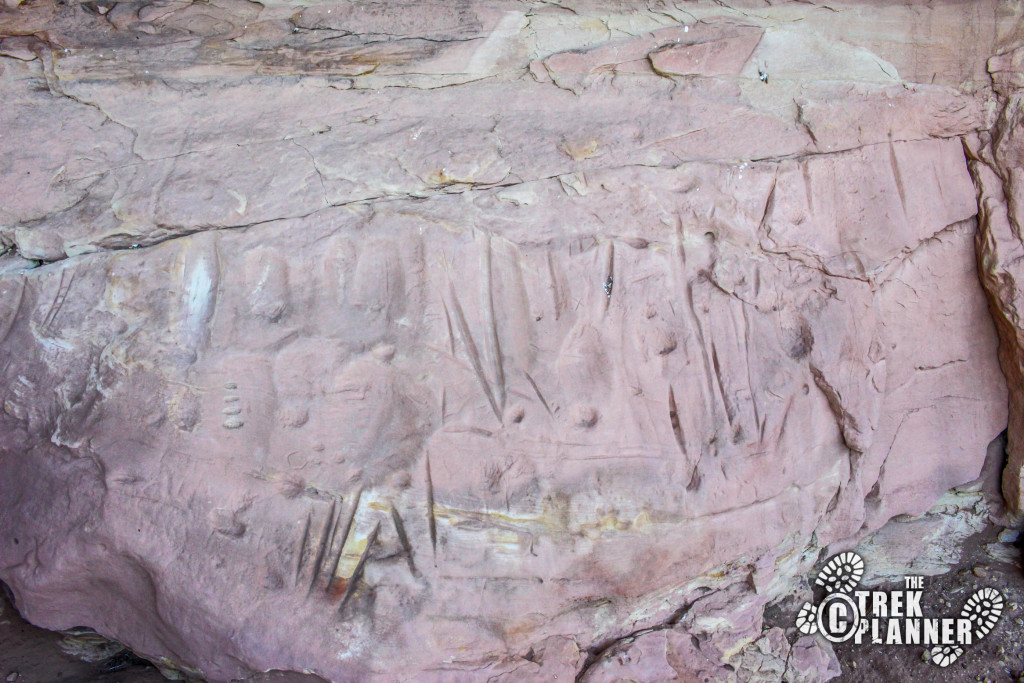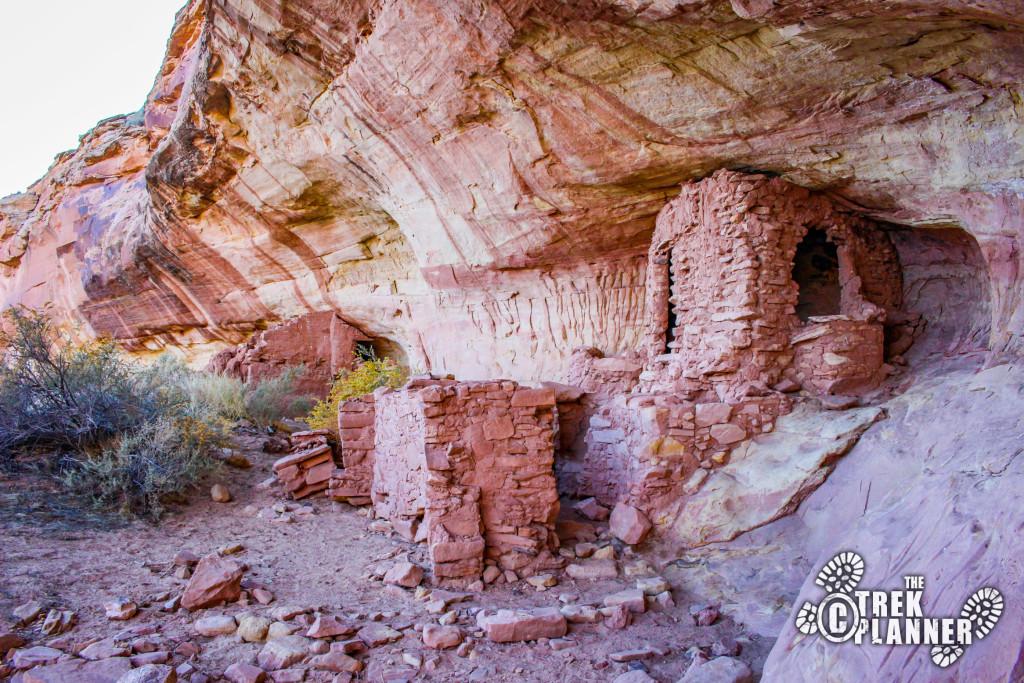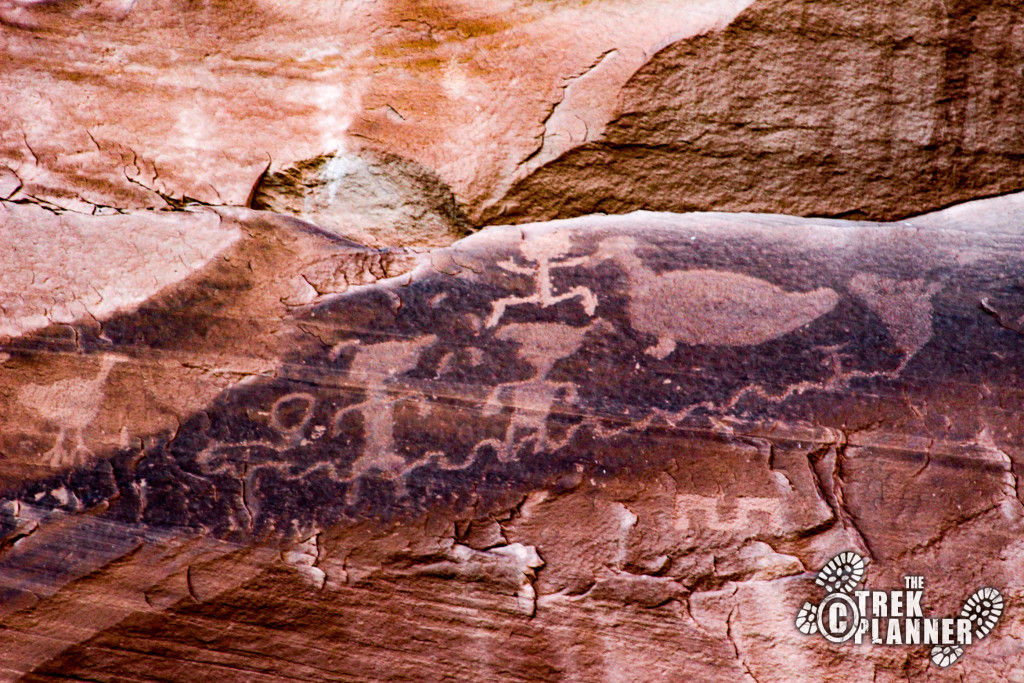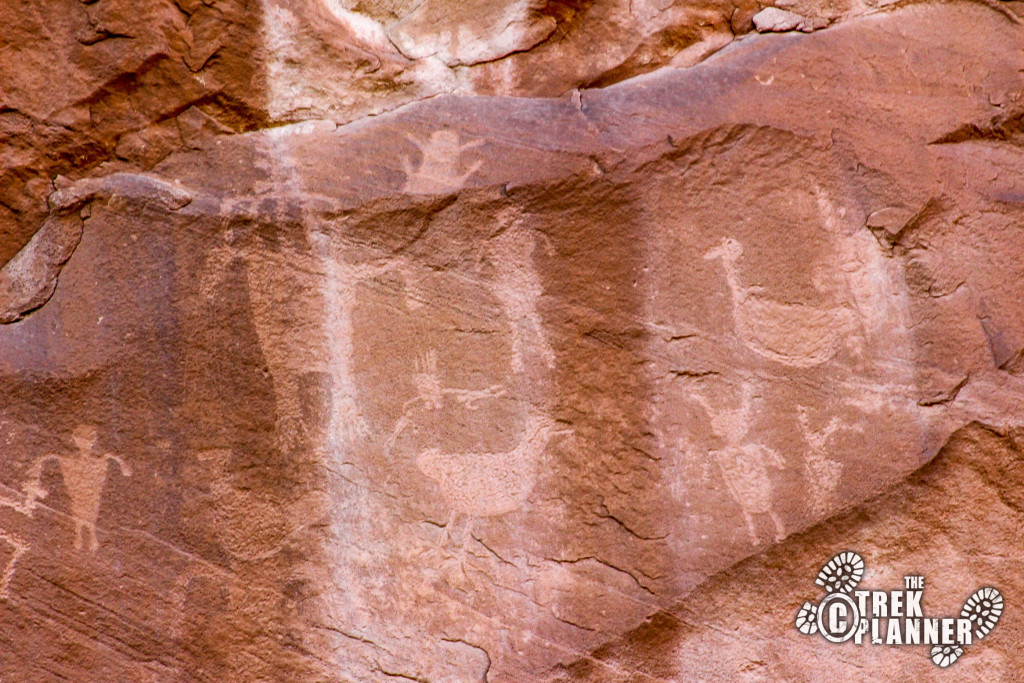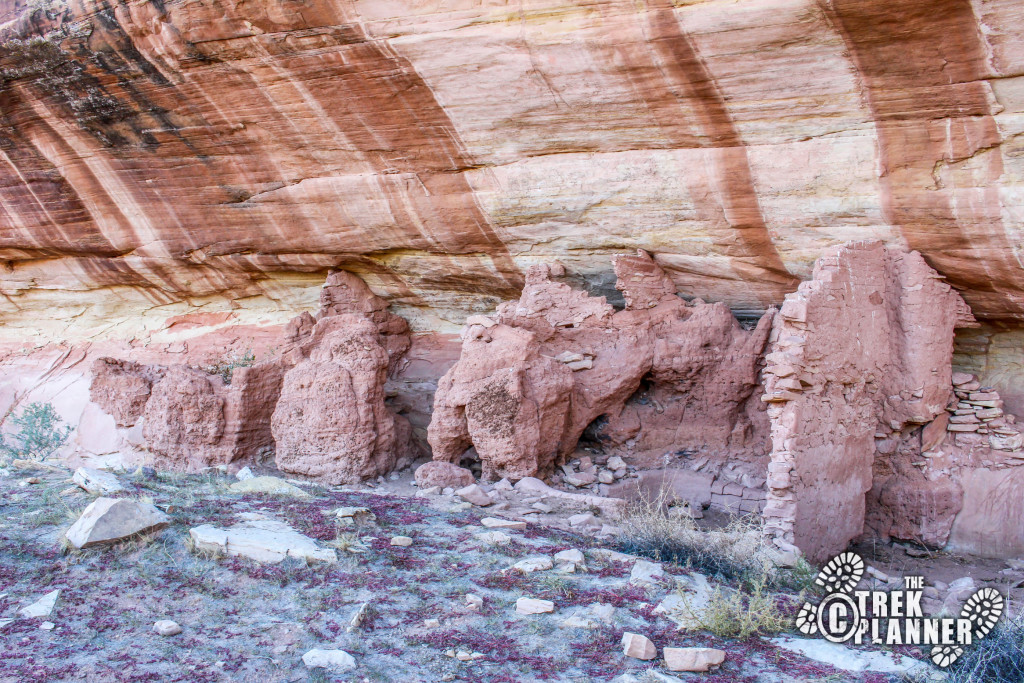 I was using my telephoto camera lens to search the canyon for more rock art and yes we found more!  There were petroglyphs all around the canyon from the bottom to the top!  But sadly, it was getting dark and we were getting hungry so we went back up to our car.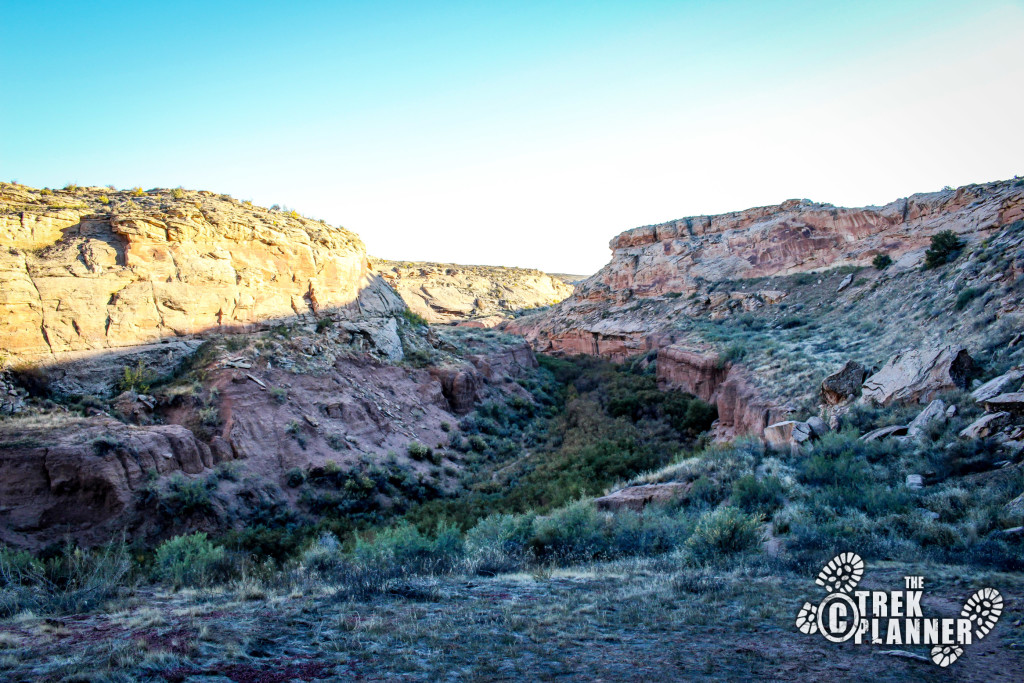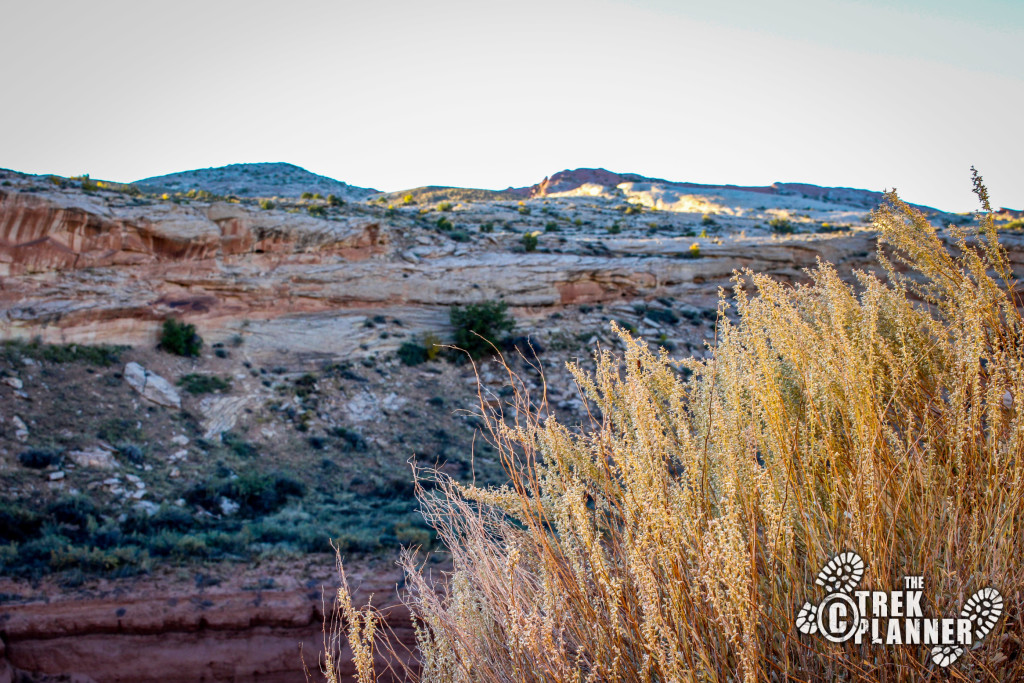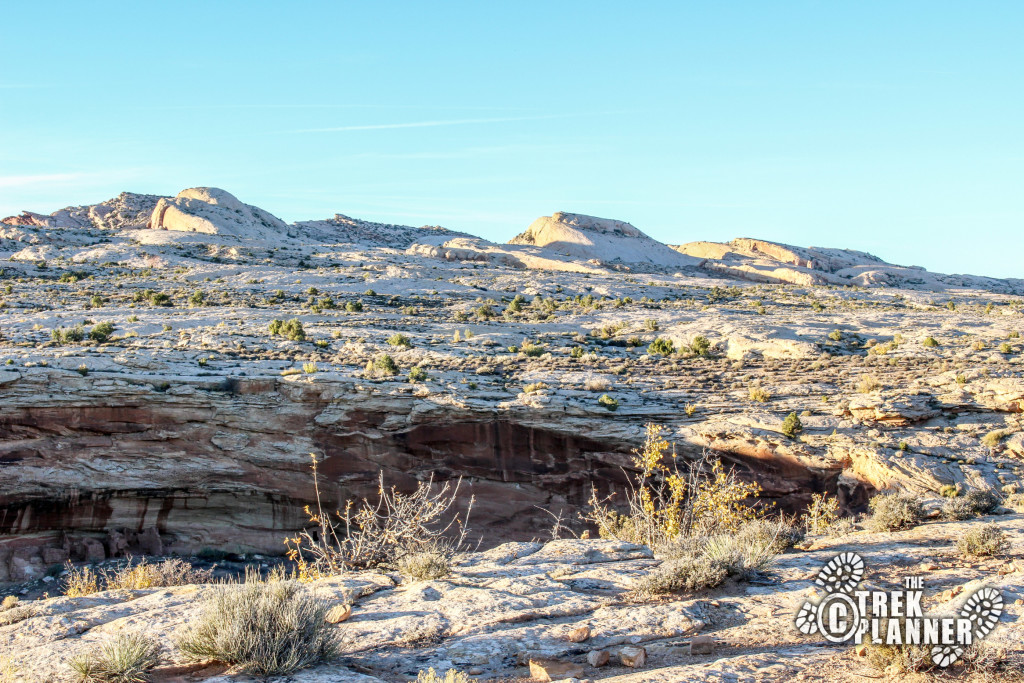 Personal Thoughts:
Like I've mentioned in previous posts about rock art, I am fascinated by all of these petroglyphs and pictographs.  It never gets old for me to go and try to find more!  I felt like a kid at Disneyland trying to see what is around the next corner and what else we could find and experience.  You could easily pack in a visit to the Wolfman and Monarch's Cave in one day if you wanted.