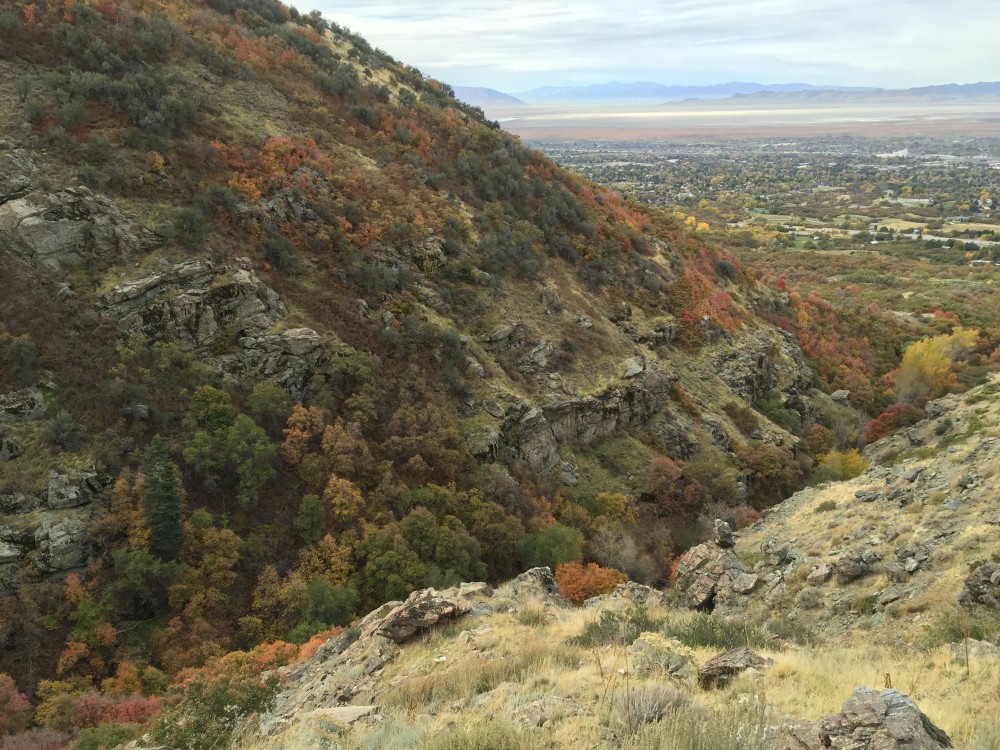 Overview
Webb Canyon, Holmes Creek, mine
About 2.25 miles round trip
The East Mountain Wilderness Park is only open until 10pm
Good dirt trail. You may need to bushwhack a little if you are looking for the mines
Allowed by reservation only
Bring good hiking shoes, sunglasses, flashlight, bag for food and water, light jacket
GPS Coordinates:
Webb Canyon:  41.056614°, -111.900484°

The content you are trying to access is only for Trek Planner Insiders. Signup
Trail Map
Driving Directions
The Trail:
This was my second time checking out Webb Canyon but my first time was when I was about 15 years old and I couldn't remember anything about this canyon.  I set out knowing that there were a few small mining operations happening here more than a century ago and I thought that I could maybe find one of them – and I did!
Webb Canyon begins at the same trailhead as the East Mountain Wilderness Park and Holmes Cabin located in Kaysville Utah.  There is a nice parking lot here and the trail to the mouth of Webb Canyon doesn't take too long.
Hike along the East Mountain Wilderness Park trail until it curves up the mountain along the Bonneville Shoreline Trail until you come to the wooden bridge.  The creek, which is called Holmes Creek, is where Webb Canyon is located.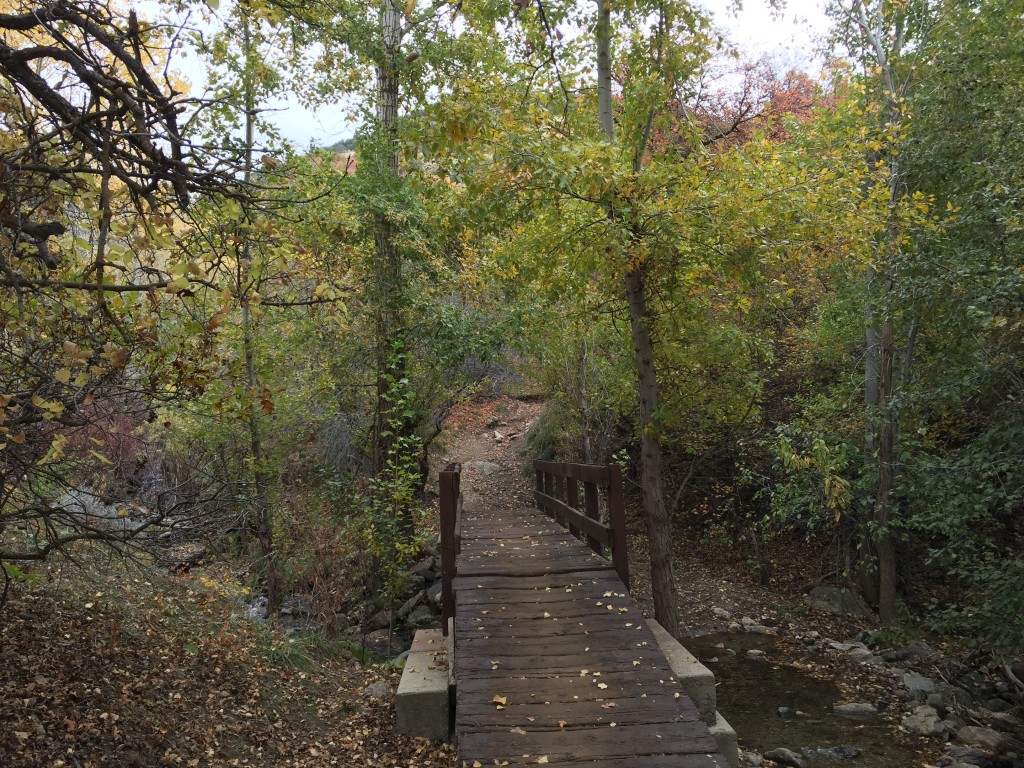 But keep hiking along the trail until you are passed the creek and you see a nice dirt trail leading up Webb Canyon.  This is where you will begin.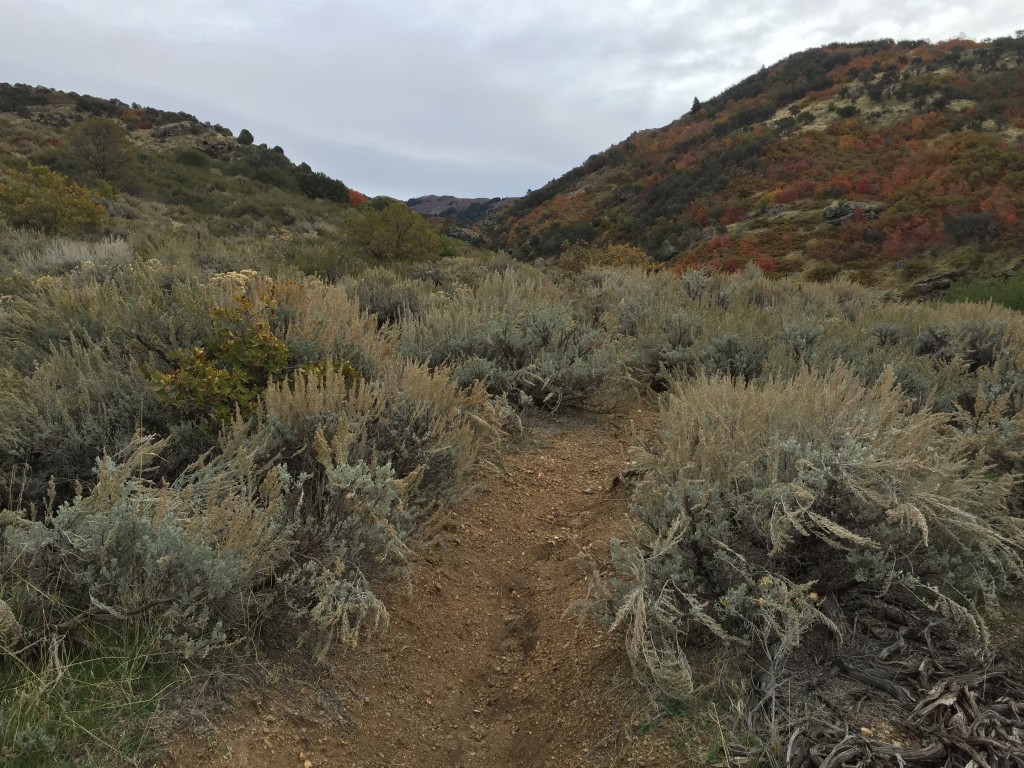 Webb Canyon is really pretty in the fall with all the leaves changing colors.  The canyon itself doesn't have well established trails, they are mostly game and hunter trails and I spent some time bushwhacking.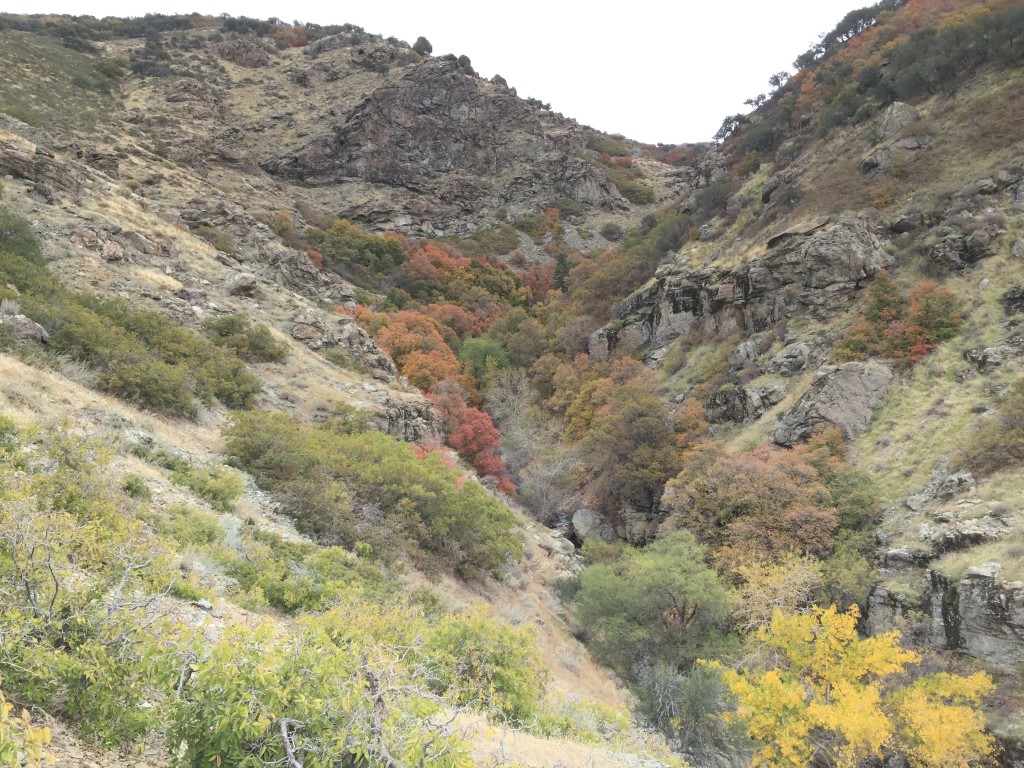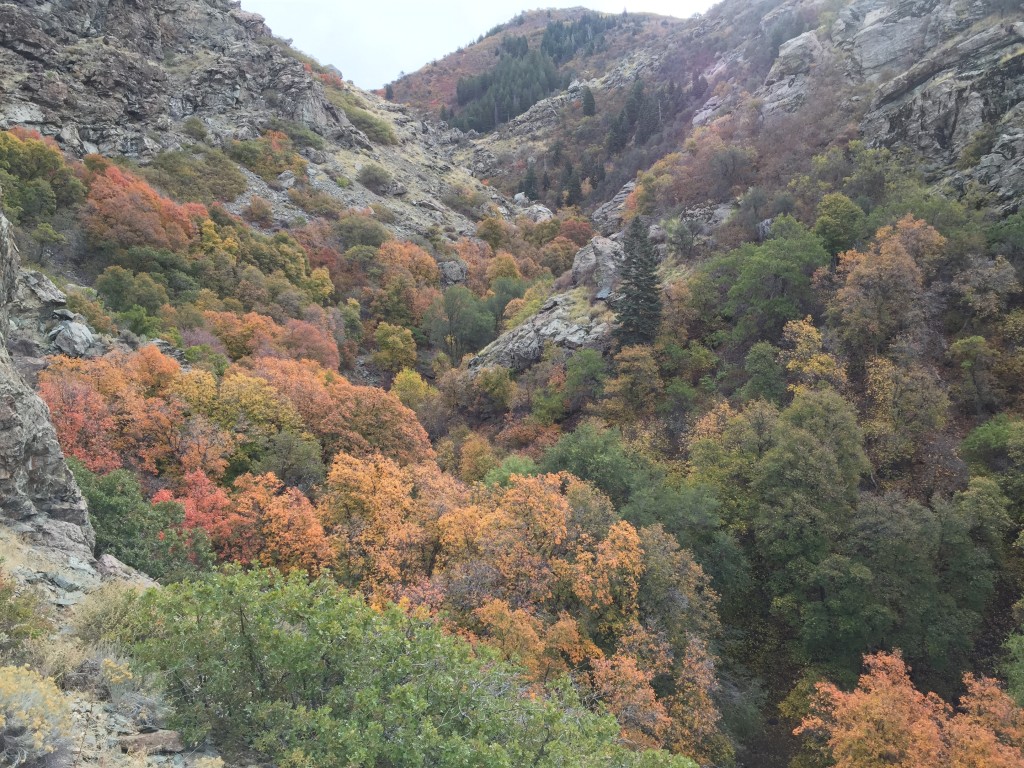 I followed a game trail for a few hundred yards until I came to a nice outcropping of rock and had a good vantage point to scout out any mine tailings…when I smelt something horrible. No, it wasn't me!  It smelt like a rotting dead animal.  I looked down from where I was standing and saw tons of large animal bones, some with meat still on them, rotting right below me.  I figured this was where a mountain lion dragged a mule dear to be eaten.  I snapped a picture and took to higher ground not knowing if I was only feet away from a mountain lion's den.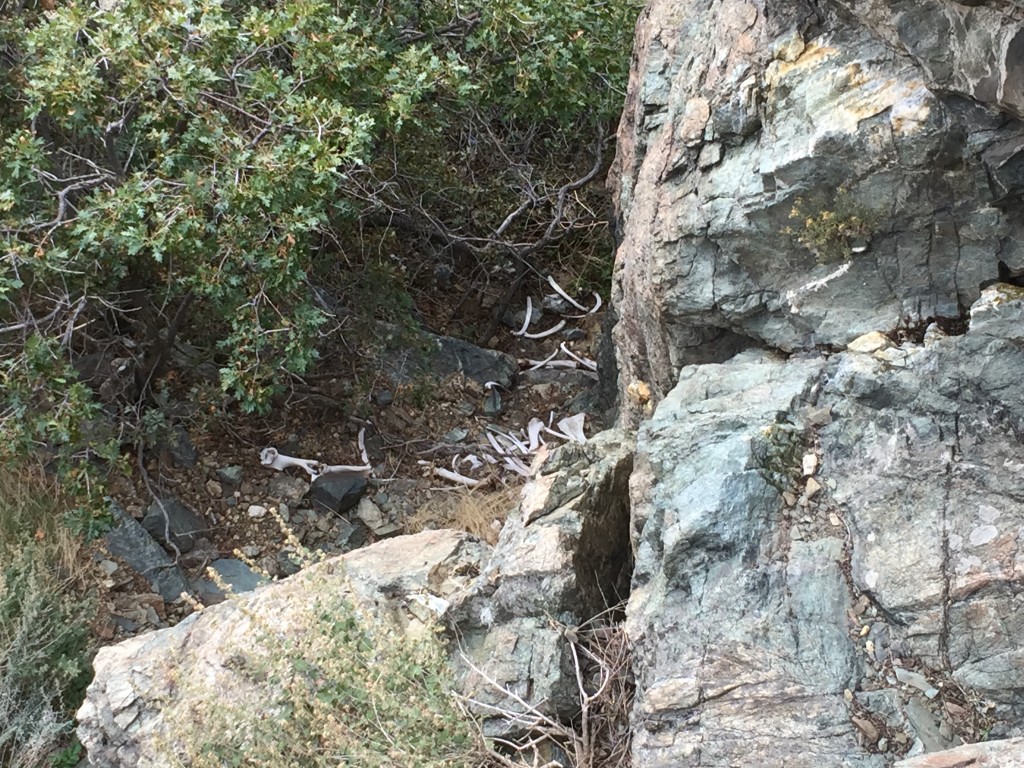 After I was about a hundred yards from this point I snapped a few pictures of the canyon and hiked up a steep gully to get to the top of the ridge.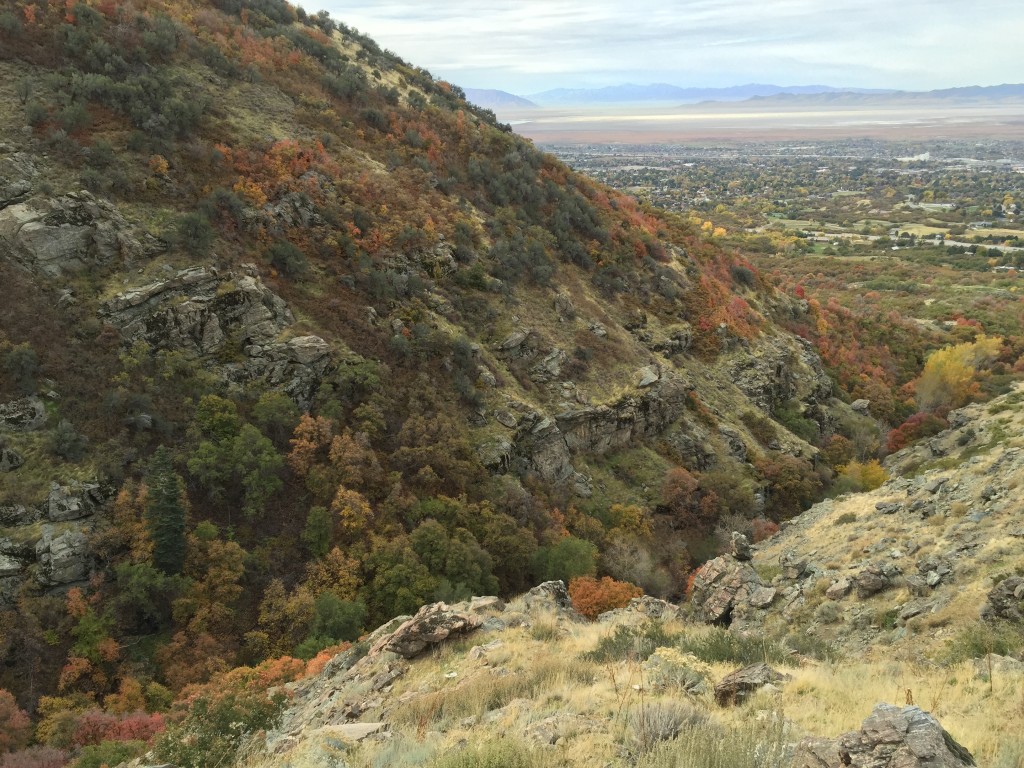 Once at the top of the ridge line I looked around until I saw a very suspicious dirt and rock pile coming out from another outcropping of rock – tailings perhaps? I decided to hike over to it and see what it was.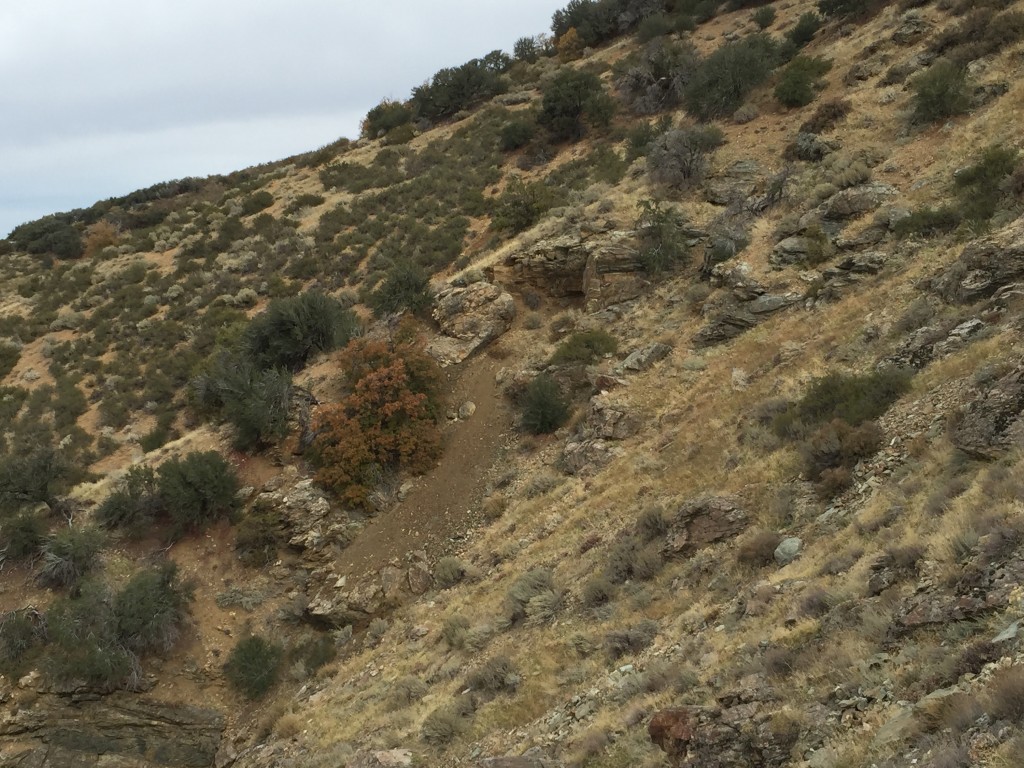 Here are some more pictures of Webb Canyon.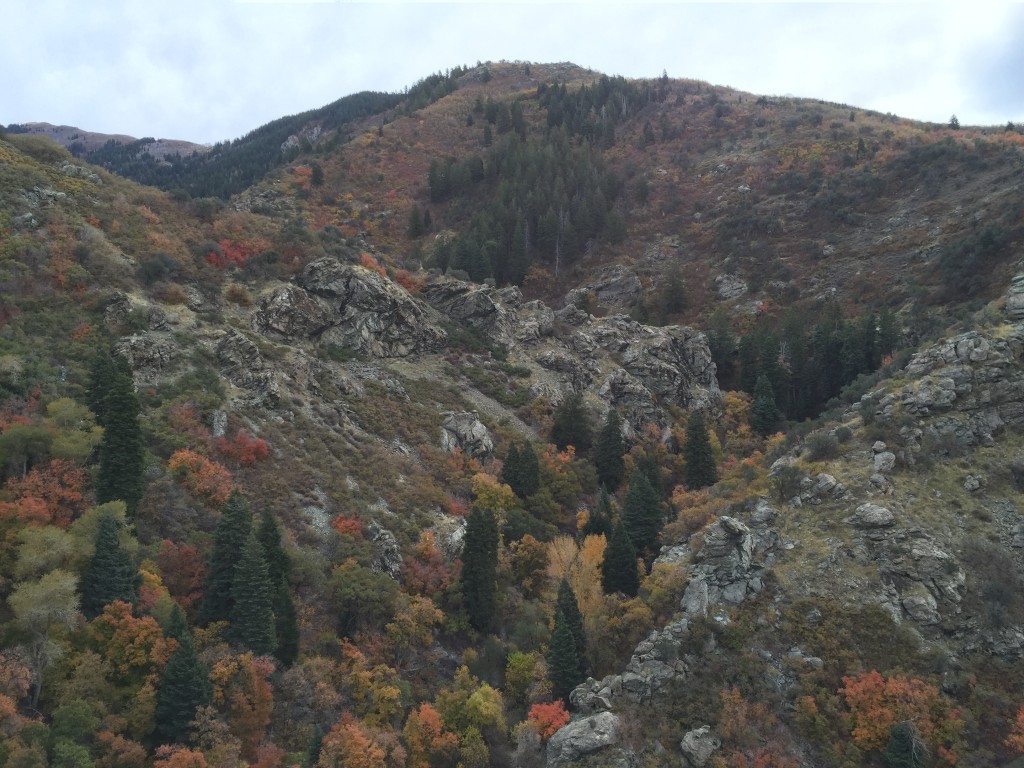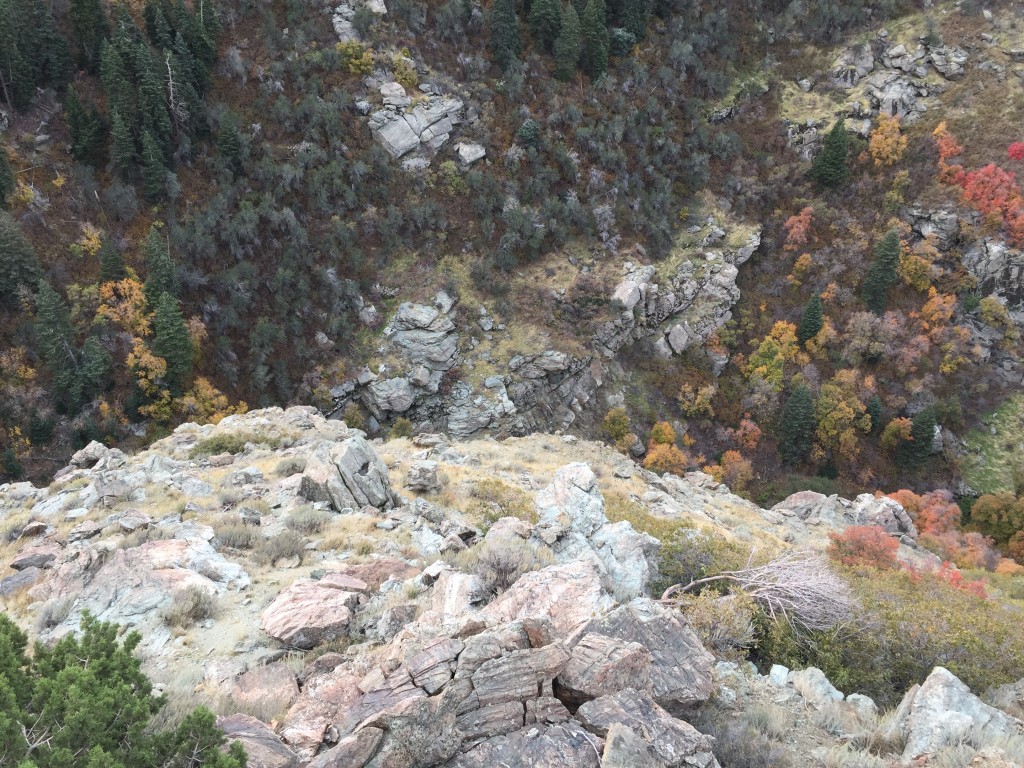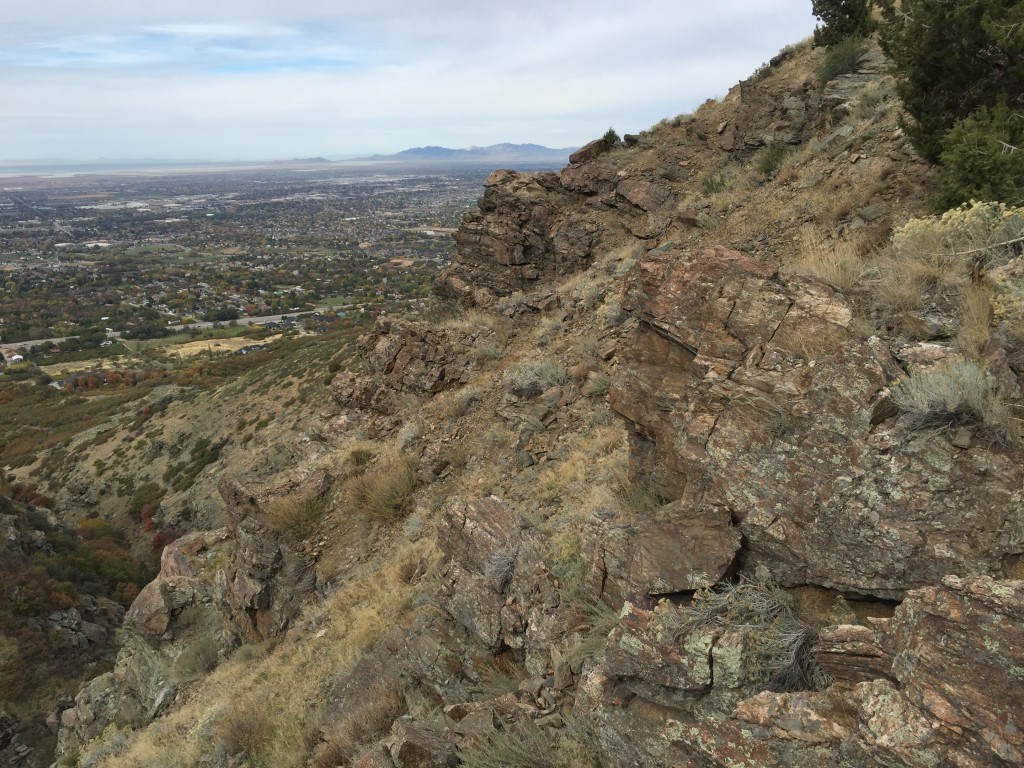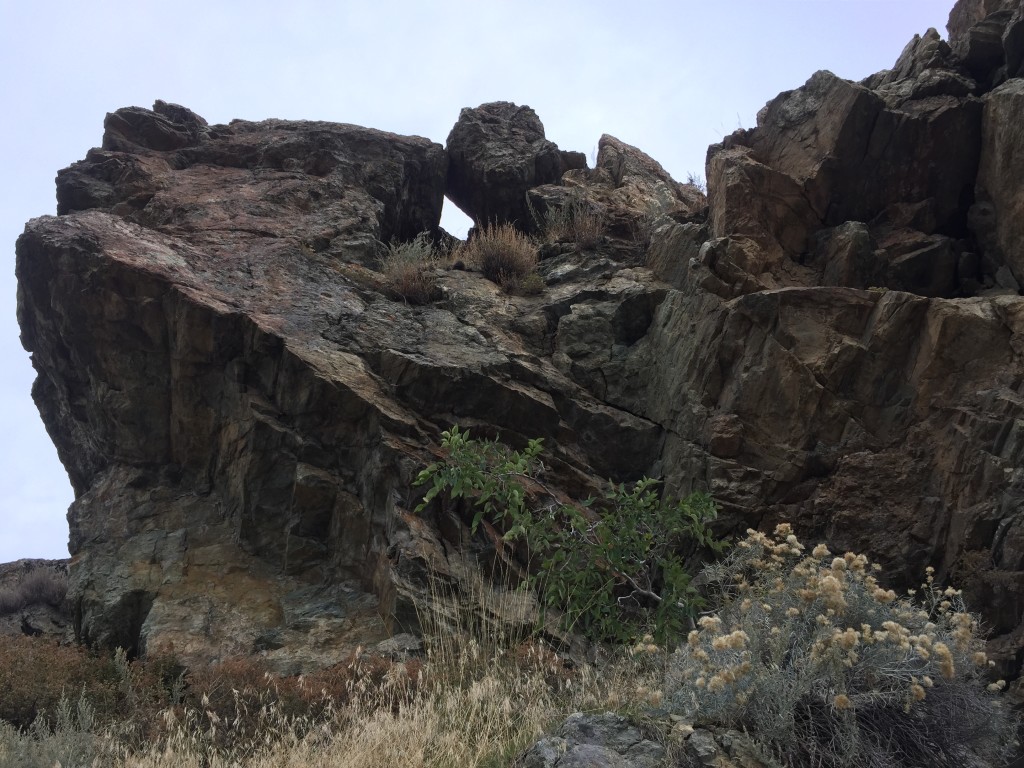 When I finally got over to where I thought a mine would be a was surprised to find that it was indeed a mine!  It only went in about 50 feet but it was still really cool to find.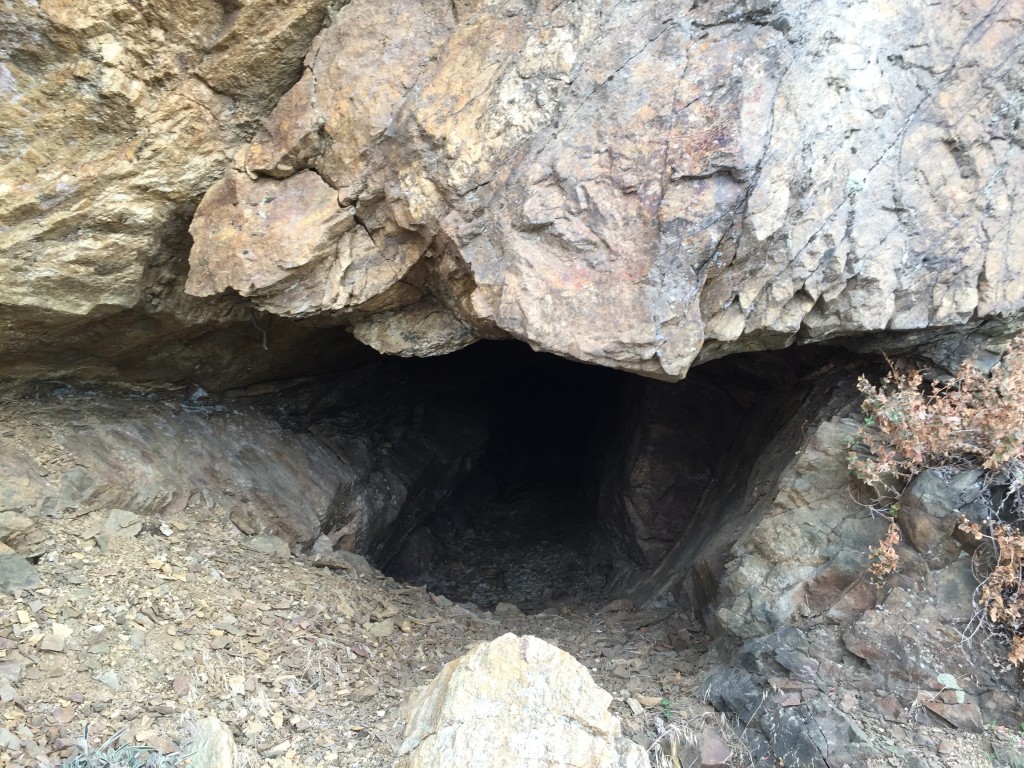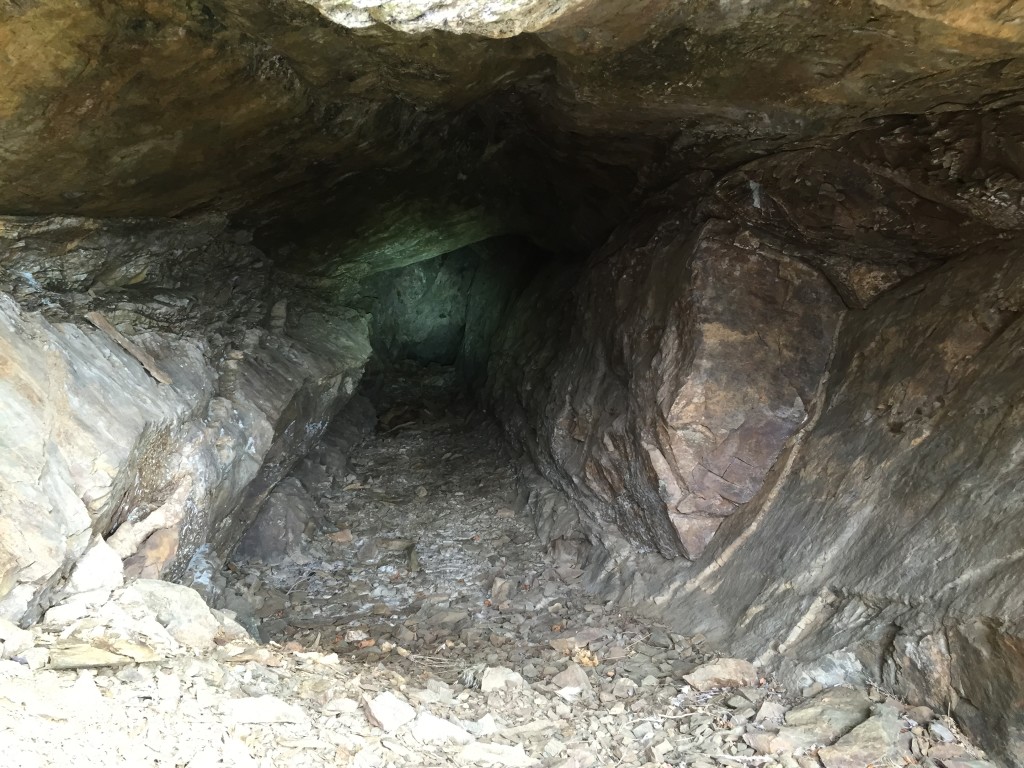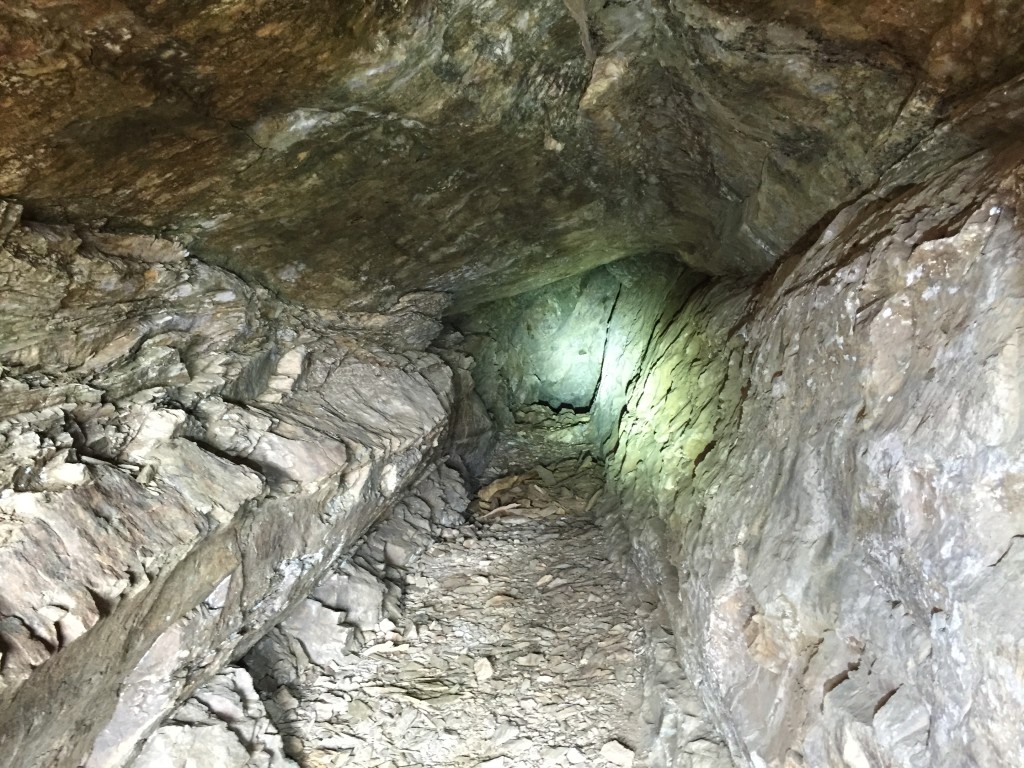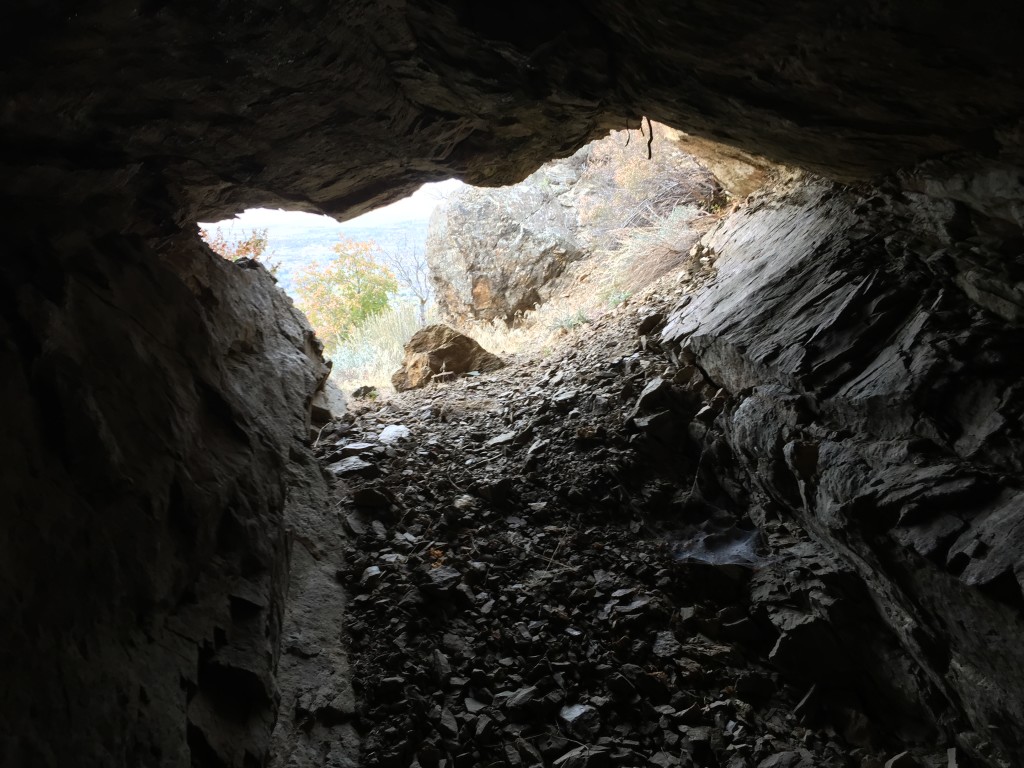 The Return:
I followed another gully down to the bottom of the trail.

Personal Thoughts:
I love mining and all the history that is involved with it so it is always exciting to find a new one, even if it is just a simple short adit.  Webb Canyon seemed to hold lots of potential for more exploring.