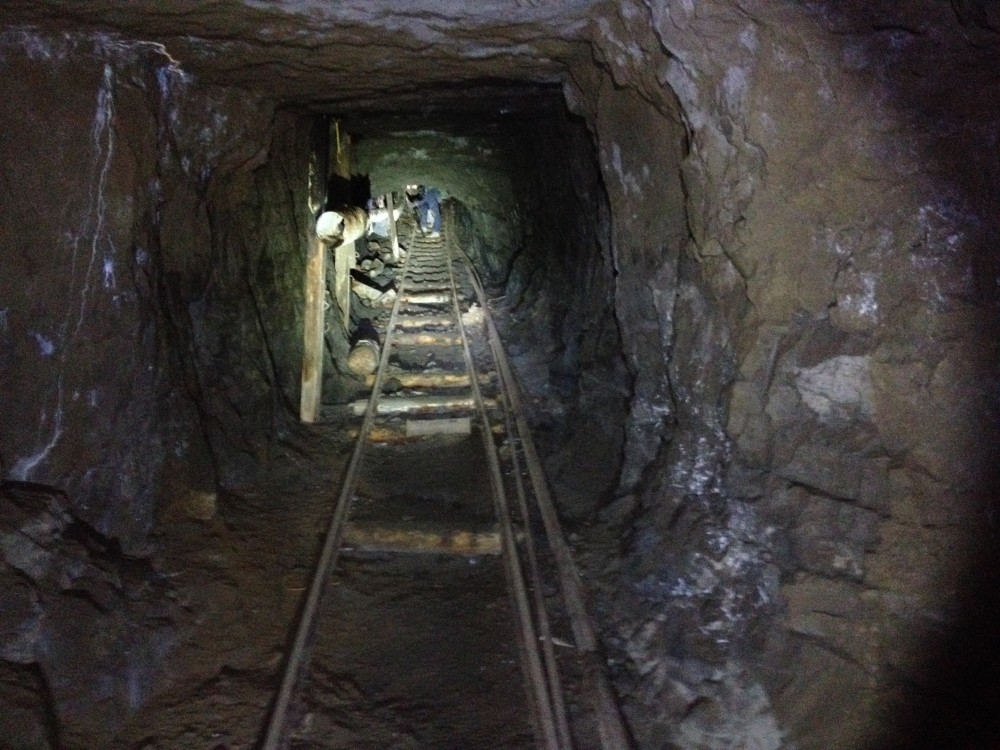 Overview
The Wandering Jew Mine, Jacob City, old mining relics
Thousands of feet worth of tunnels
Bring meals and snacks as needed.
We brought 3 light sources with spare batteries for each. Gloves, good durable boots, helmets, knee-pads, air sensors, backpacks for food and water and other gear.
GPS Coordinates
The content you are trying to access is only for Trek Planner Insiders. Signup
Driving Directions
The Wandering Jew Mine is located in Jacob City Utah.


The Trail:
The Wandering Jew Mine is located in Jacob City Utah, near Stockton.  This mine is really large and features areas with very low oxygen.  Thankfully, we always carry several air sensors so we make sure we never breathe in bad air and you should always do the same.  We dropped about 600 feet when our oxygen sensors started alarming.
The top area is located just below the main dirt road and you will need to hike down to it in order to get to all old buildings.  We found several large water tanks, ore hoppers and more on our 5 hour adventure here.
Lots of structures still around
Water storage tank


Here is one of the several entrances but it's closed now
Interesting rock


part of the hoist


The hoist was only a few feet from the cliff edge
The top entrance is located right at the top of the tailings and next to the few standing structures.  It is gated although we did shine a very bright light inside and it only went in about 50 feet and it looked like it was back filled.
More broken structures and wreckage
The tailings pile made a 45 degree incline which is tricky to pass
The tunnel sloped down and we had to hunch over and even crawl in a few areas but eventually after about 200 feet we made an abrupt 90 degree turn west, went up a small incline about 20 feet then we were inside the main haulage tunnel.

Lots of cool formations
there was calcite all over in this area


This is the abrupt 90 degree turn west
Found an old power box??
We finally came into the main haulage tunnel area.  Every about 50-100 feet there were side tunnels and drifts which led to more interesting areas.  The picture below is looking down the 35 degree angle main haulage tunnel.  It went up about 200 feet to where the top entrance is located (there is a large boulder and dirt making it impassable).  It probably dropped down another 400+ feet or so from this junction point.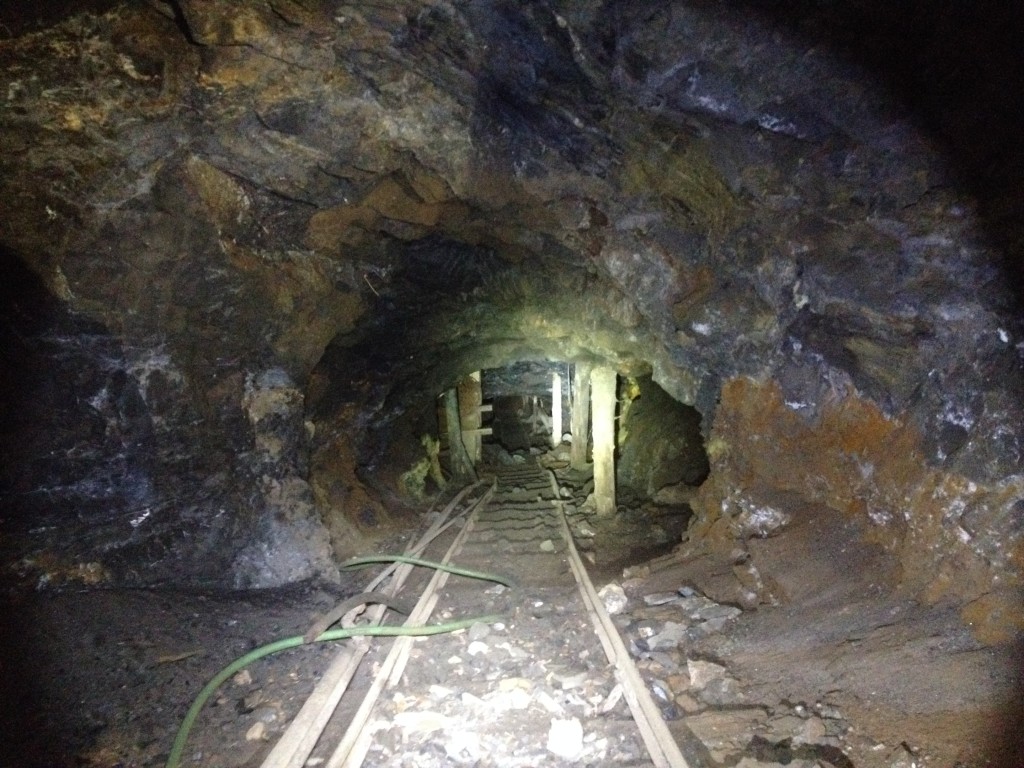 We started by going up to the top to see if we could find some light creeping in from the outside.
A small side tunnel which didn't go anywhere
Looking up to the top
There was a giant boiler and lots of pipes
Boiler
Close up of the boiler
Looking back down the inclined shaft
Boiler
You can see the giant boulder blocking our way
Another view of the boulder
Checking out all the wreckage
We then went back down to where we came in and went down farther to the next level.  The next level was one of my favorites because we found a mucker that was in relative good shape – except of course it won't be running any time soon.   A mucker is a machine that shovels dirt, rock or ore into the ore carts.


An air blower
Part of a broken ore cart

At the back of the tunnel where the mucker is located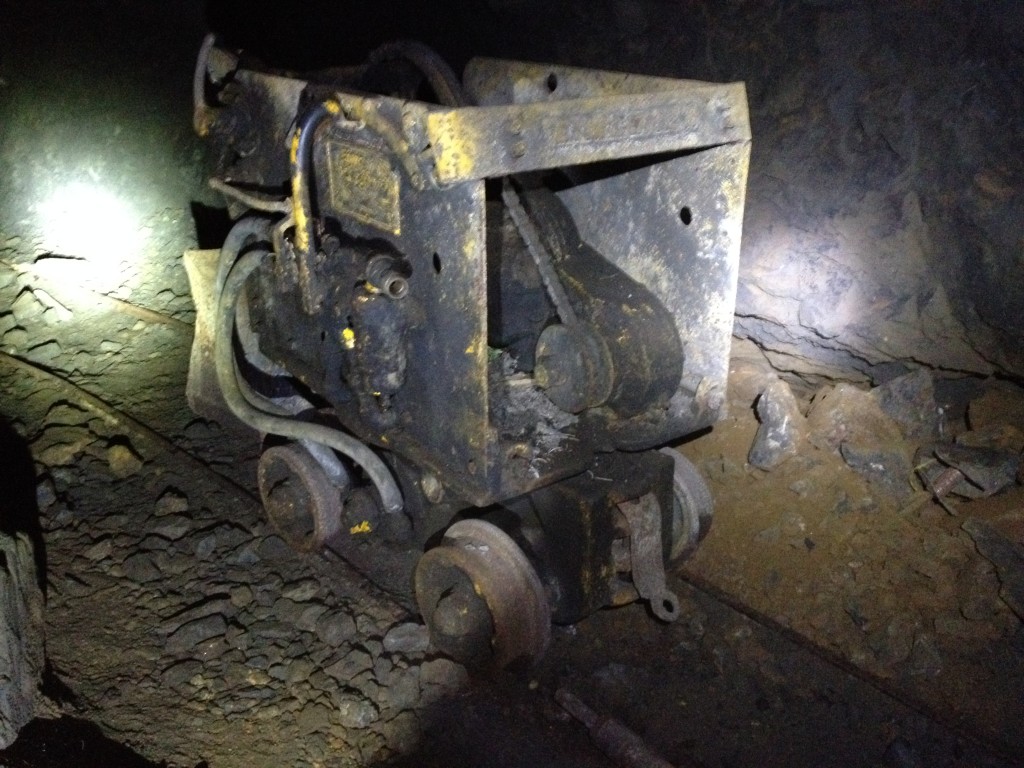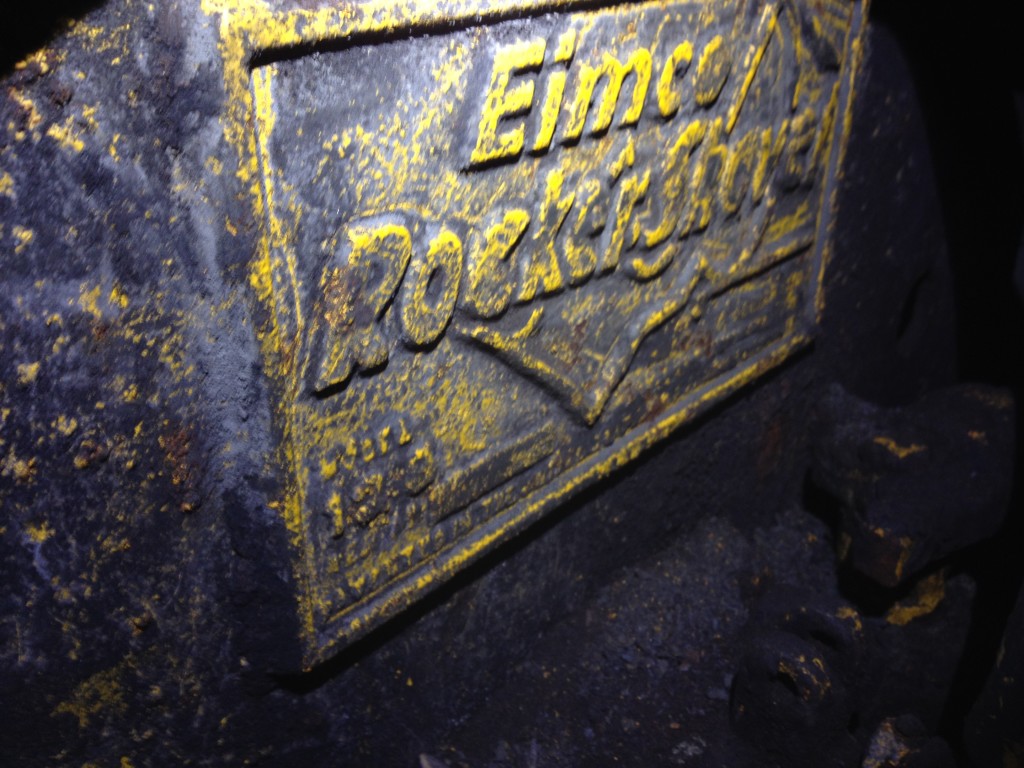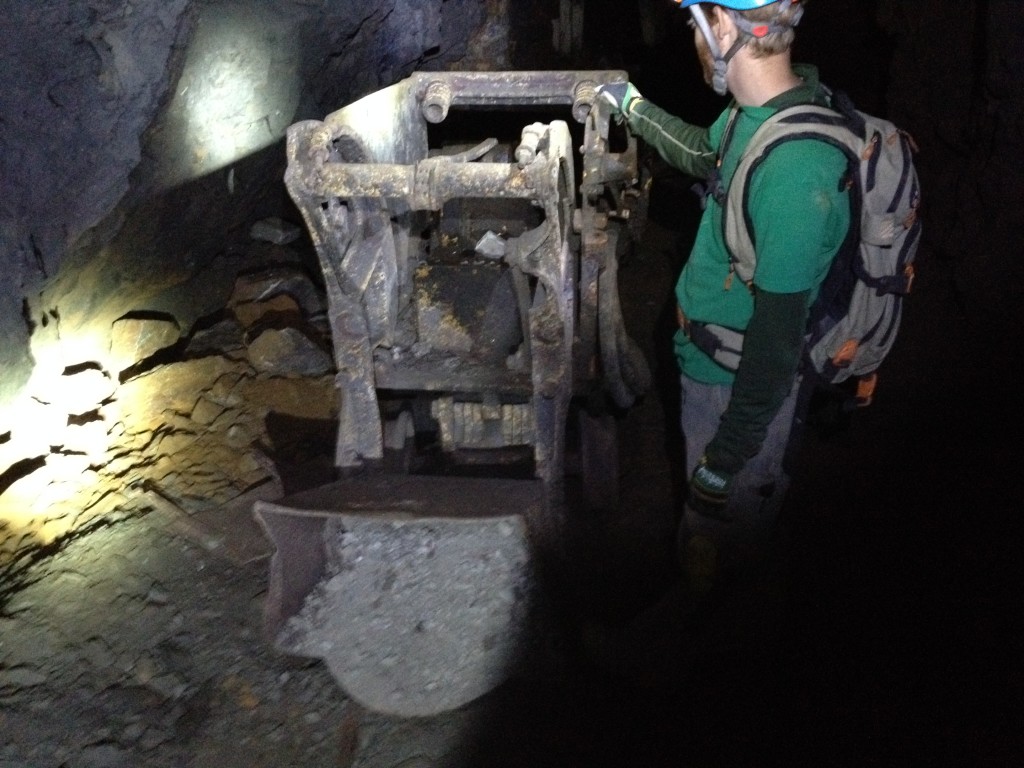 The Eimco Rocker Shovel.  This ol' beauty ran on compressed air.  It would have been really cool to see this in operation back in the day.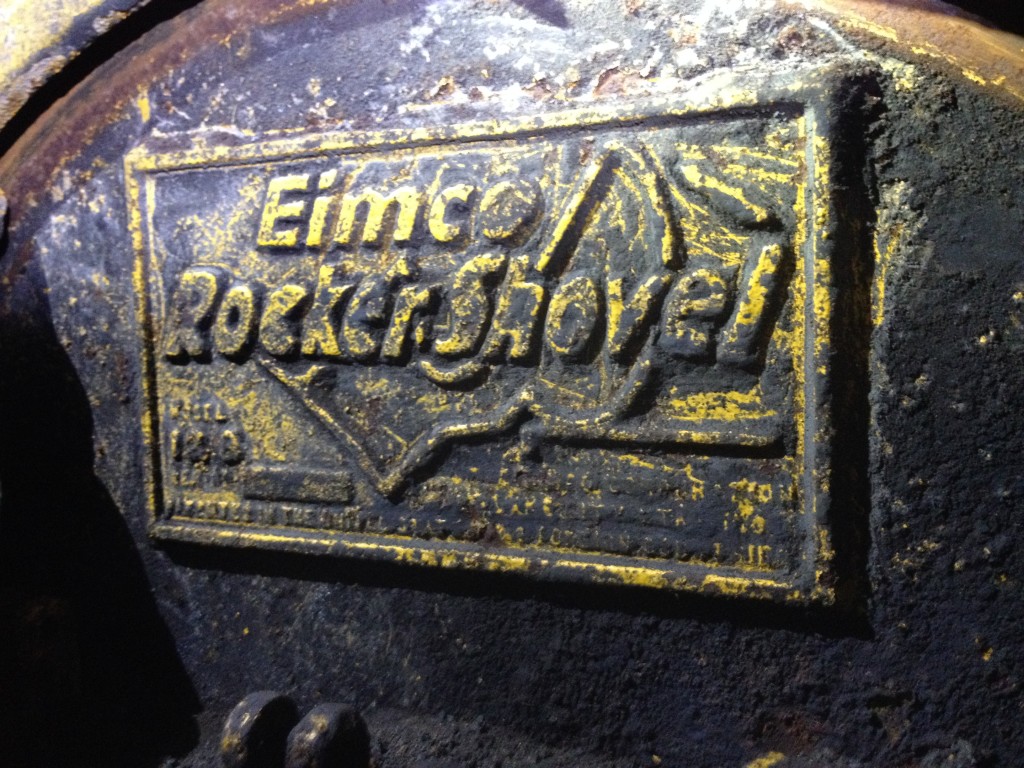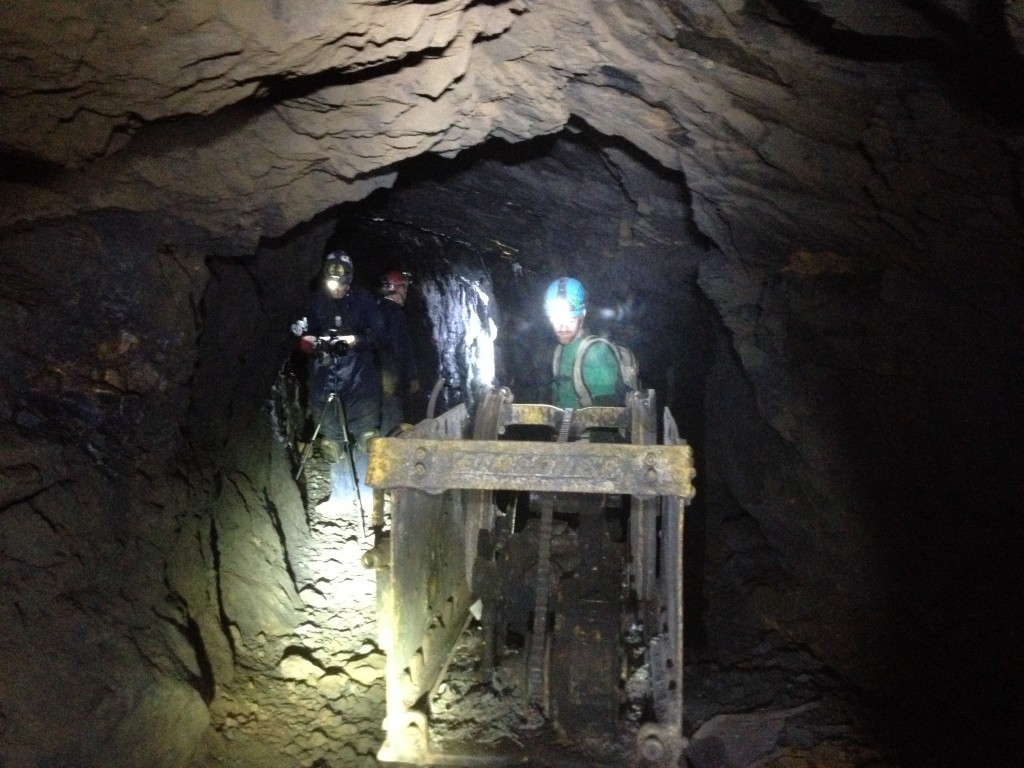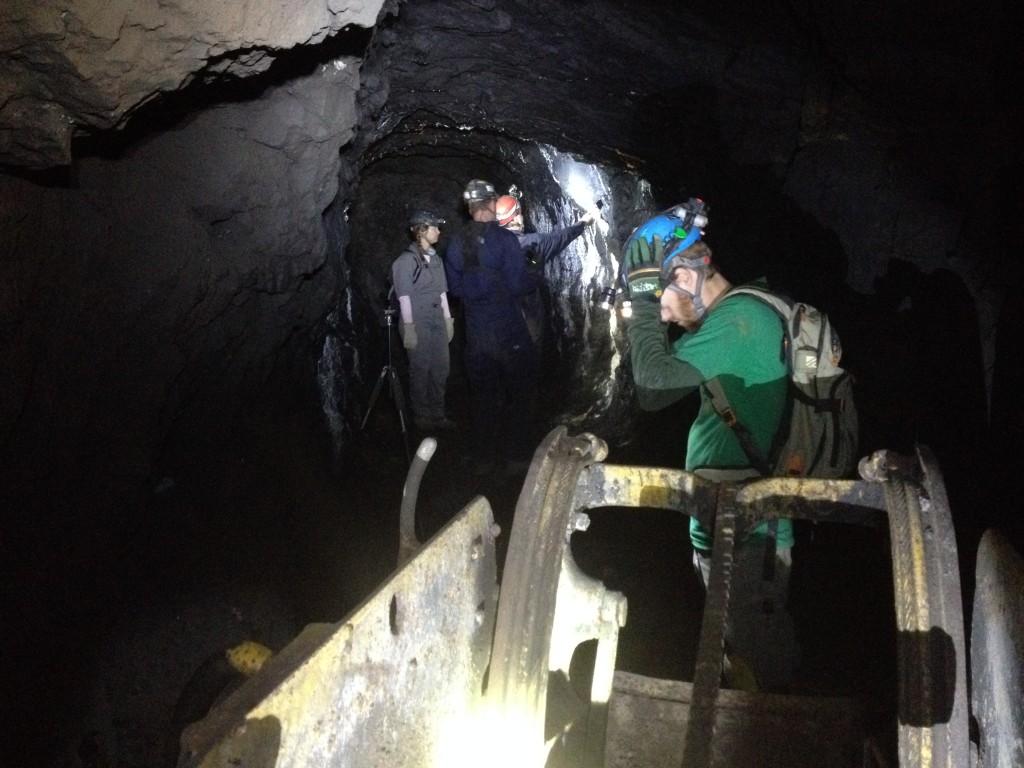 We then carried on down the inclined shaft.
Looking down the inclined shaft
Looking up the shaft
You can see their drills
An old ore cart
which way to go
Another boiler
There were a few tricky spots where there was about a 6 foot drop where we had to jump down then climb the other side to continue on down the inclined shaft.
We discovered another side tunnel to a bigger room where there were giant green gears, a side dumping ore cart and lots and lots of very dangerous mold.  We didn't spend too much time in here because our oxygen sensors were alarming.  I do not recommend you explore this area for your own safety!!
Here are the giant green gears which were on some wooden supports and now it is collapsed.  There was another inclined shaft which seemed to go down much farther but like I said, our oxygen sensors were alarming so we took some cool photos of the "cloud" mold, gears and other stuff then left.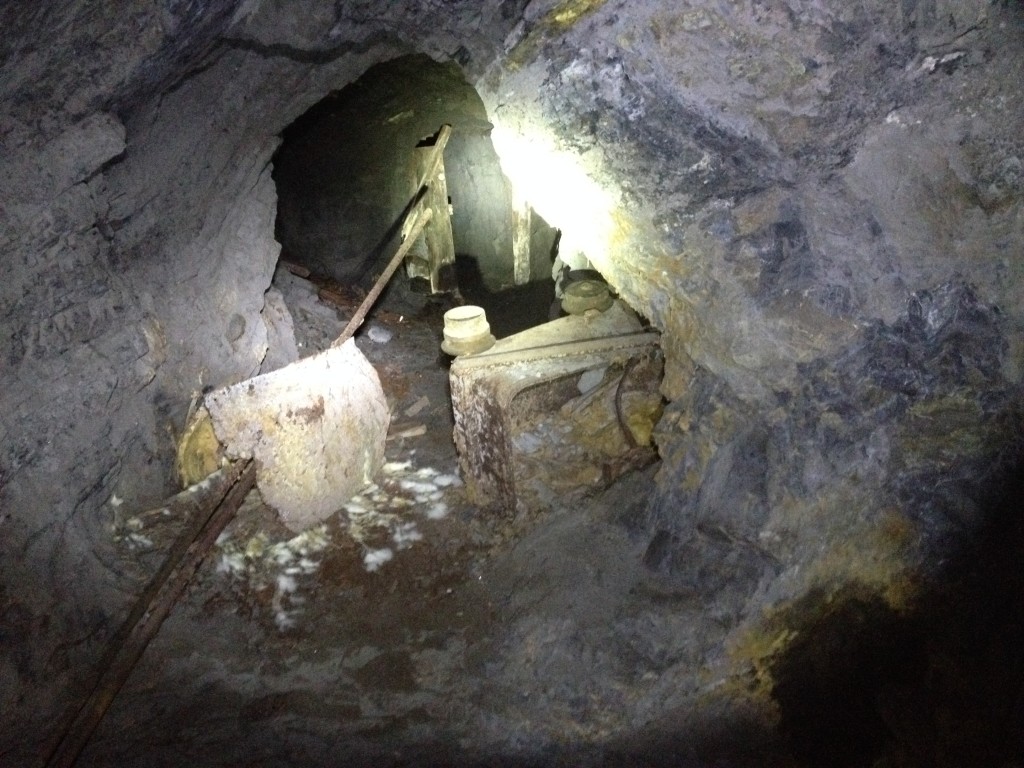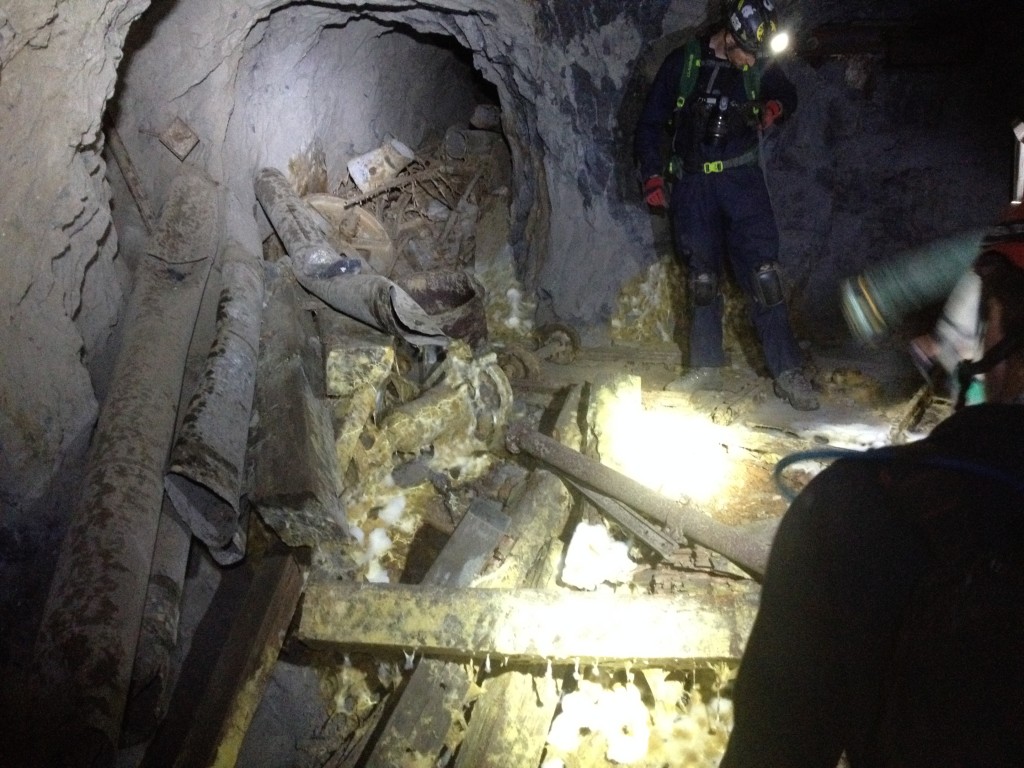 Here are the giant green gears and motor.  In the bottom right of the picture below there is another declined shaft which seemed to go on for hundreds more feet.  We didn't explore too much of this are below.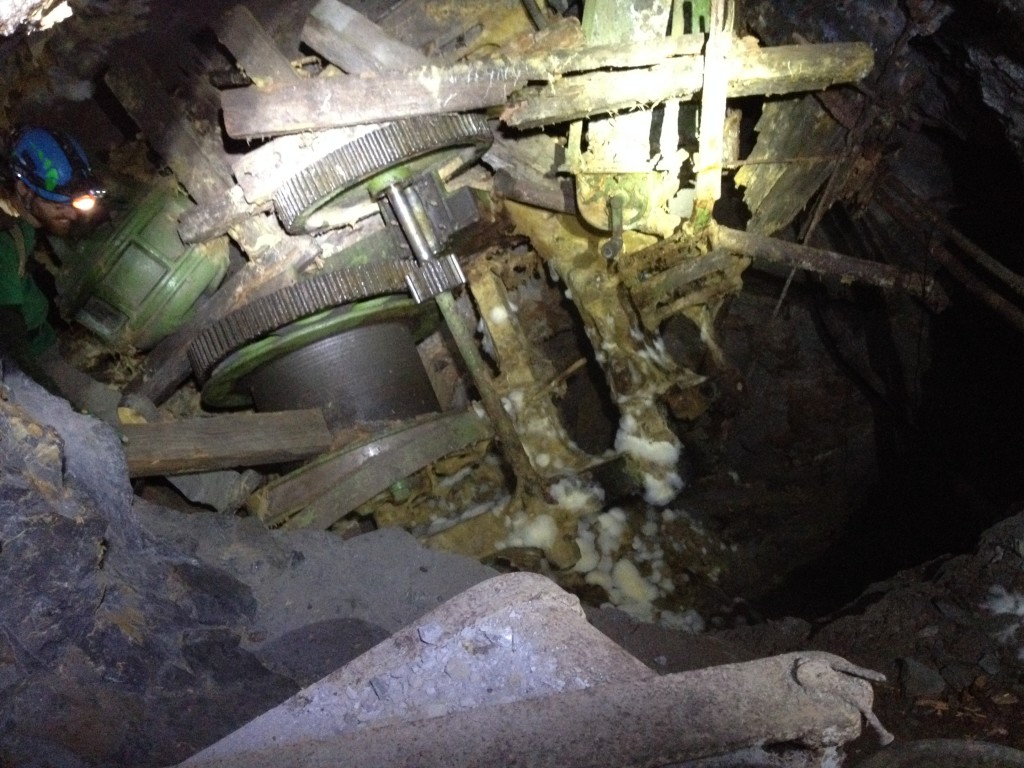 A side tunnel in the same area as the green gears.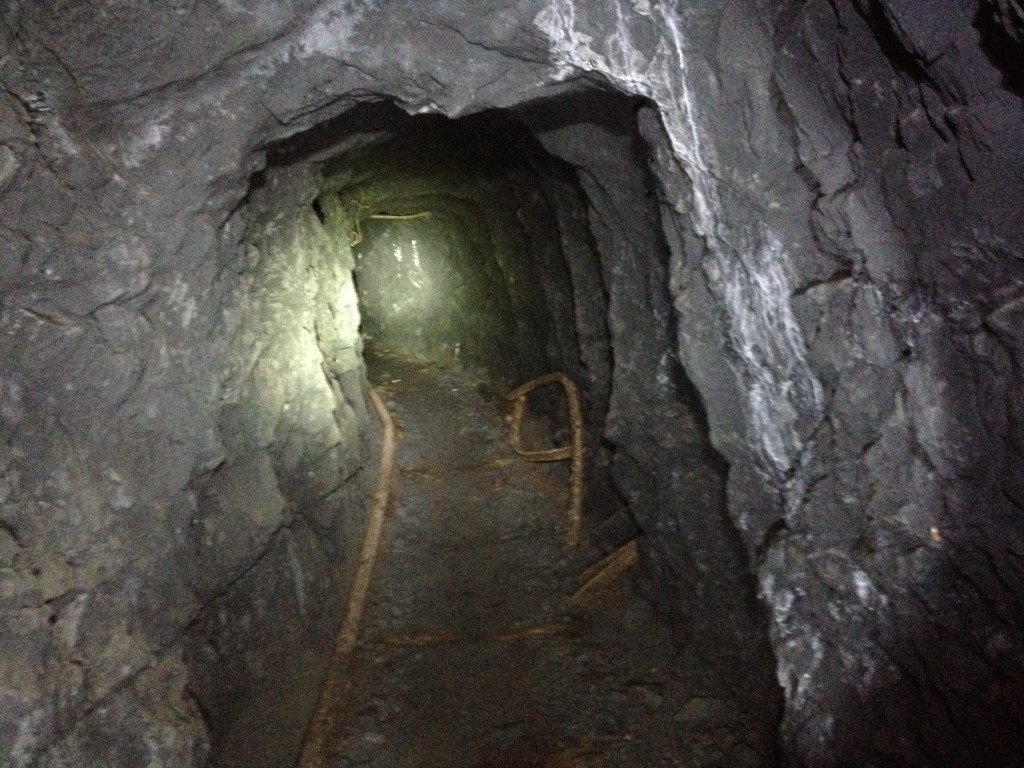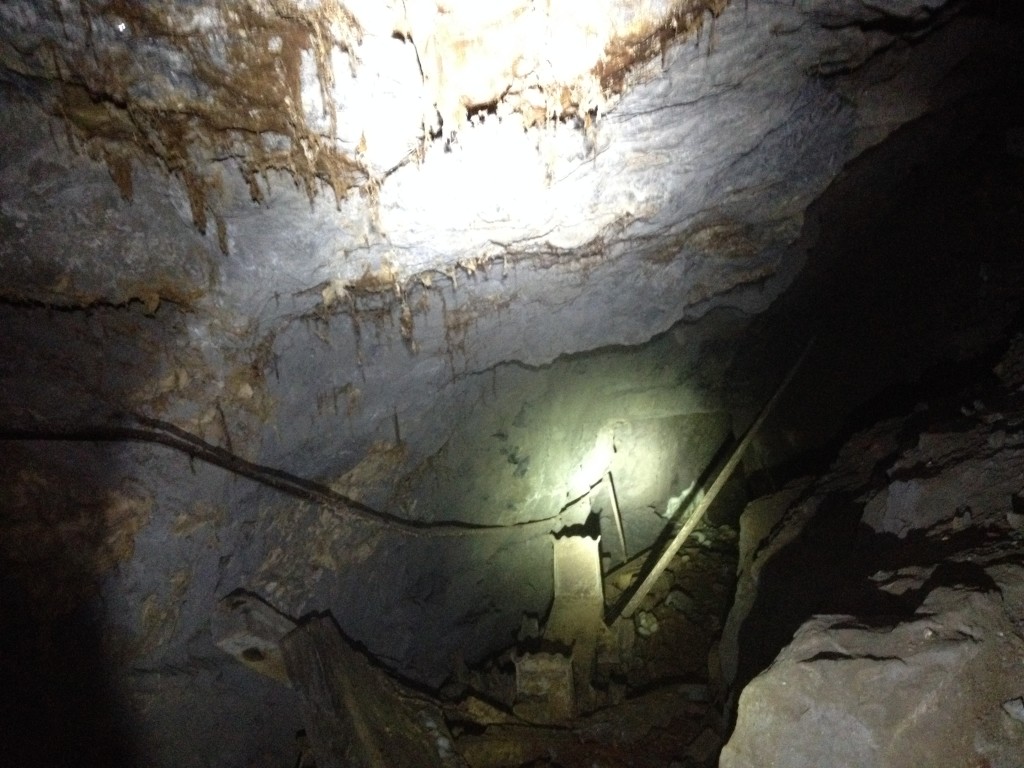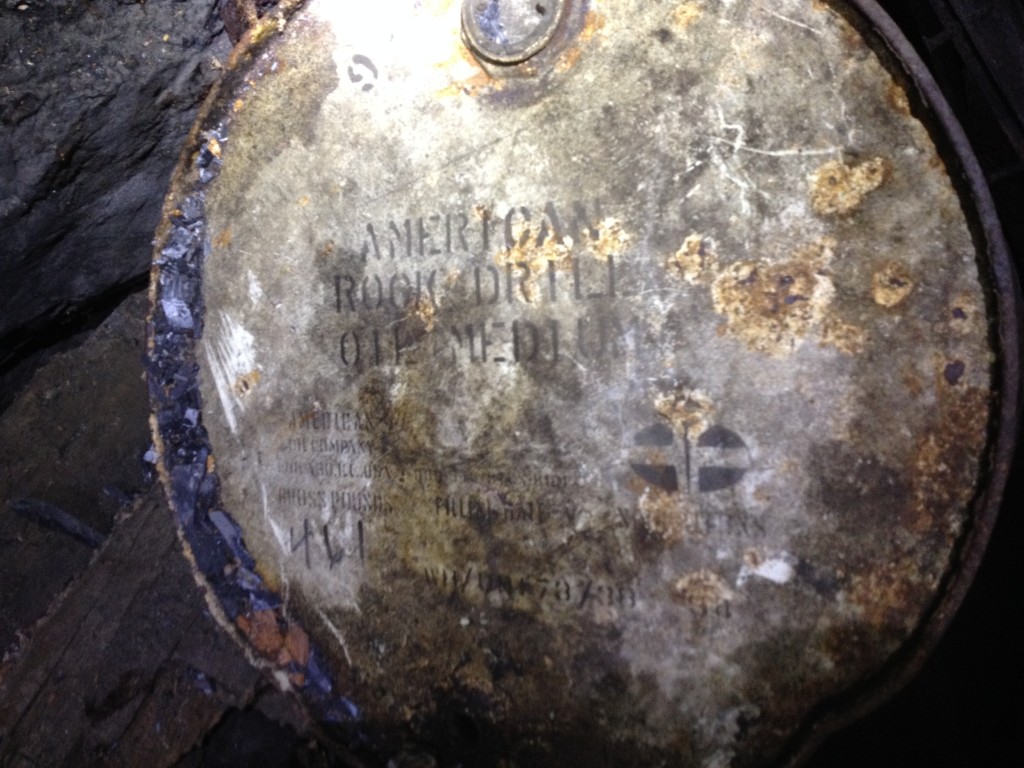 We went back out to the main haulage tunnel where the air was better and continued on down.  We found the bottom fairly quick.   It ended with a roof collapse so we couldn't make it passed that part.  We made the hike back up to the top and came out the same way.
The Return:
Head out the same way you came in.
Personal Thoughts:
The Wandering Jew mine was very fun to explore.  It's exciting to visit these places that have lots of old artifacts still inside and in case you are wondering, we left them all inside and didn't take anything out so that others can enjoy them too.