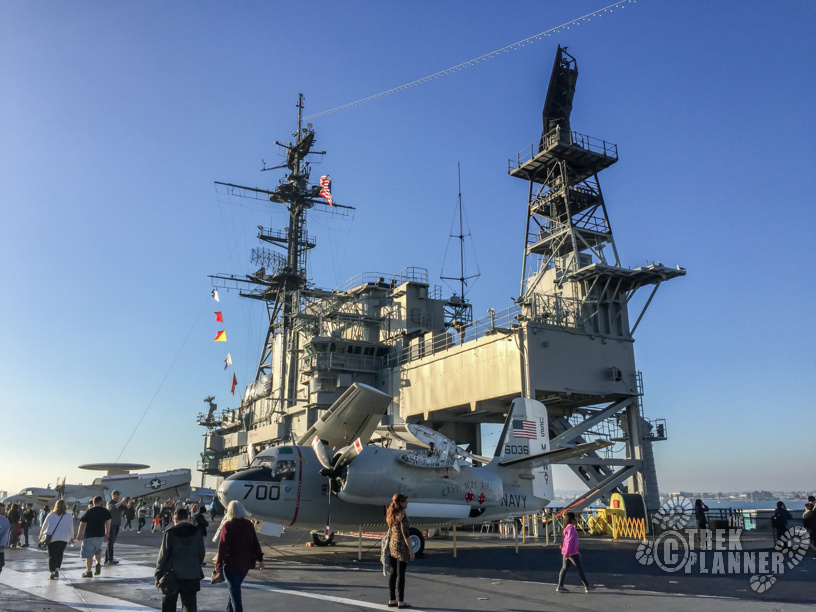 Overview
Downtown San Diego – San Diego, California
Aircraft carrier museum, numerous aircraft on deck
Depends what you do. I walked about 2 miles during my visit.
$20 per adult. Please check for current fees.
Drinking fountains available on ship. Water and soda are for sale. Bring a bottle of water (soda pop machines charge exorbitant prices)
Check for current hours of operation. Typically open from 10am to 5pm.
Only sun exposure on deck
Self and tour guided experiences. Audio tours are available as well. I recommend you do an audio tour which has first hand accounts and great explanations and narrations.
There are lots of steps and doorways where you need to step over the door seals.
Yes. And gift shops available as well
Restaurant on board carrier
Camera, sunglasses and hat
GPS Coordinates
USS Midway Aircraft Carrier: 32°42'49.67″N, 117°10'29.43″W

Trail Map
Driving Directions:
The Trail: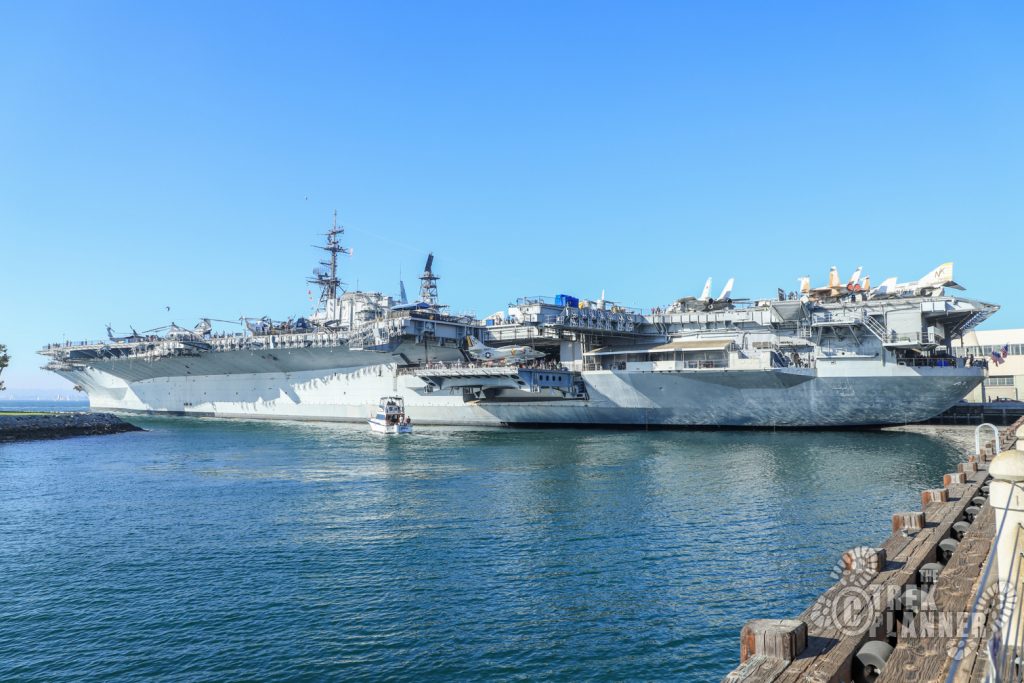 The USS Midway once housed 4,500 crew on the 970ft aircraft carrier.   It was decommissioned in San Diego California in 1992 (after being commissioned in 1945) and opened as a museum in 2004 where it is still docked today.
The USS Midway is basically a giant museum.  I know what you are thinking.  Museums are boring and you can't wait to get out of there.  Not true with the Midway museum.
From the entrance, right when you board the aircraft carrier, you are given the opportunity to receive headphones with a touchpad device.  This device provides valuable information regarding the Midway Aircraft Carrier and features stories of the sailors and others involved with the carrier.  I highly recommend you get one of these devices for you tour.
After you receive your audio tour device there are numerous activities in the vicinity such as talking with a veteran who was actually stationed on the carrier.  You can eat at the restaurant, check out the aircraft and helicopters and even ride in some flight simulators (at an extra cost).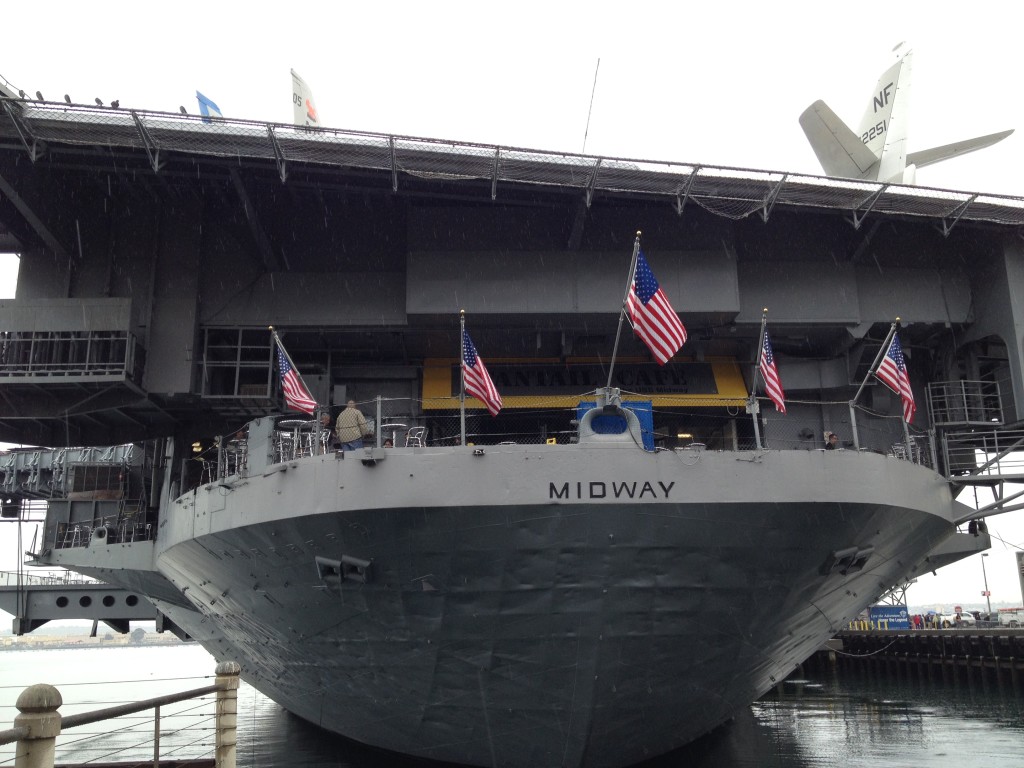 ---
The Midway has hundreds of large print numbers that you then input into your touchpad device so you can hear related information regarding that number.  So as you explore the carrier, make sure you listen to as many audio presentations as you can.  Most are a few minutes in length with the options to listen more, kind of like a bonus features.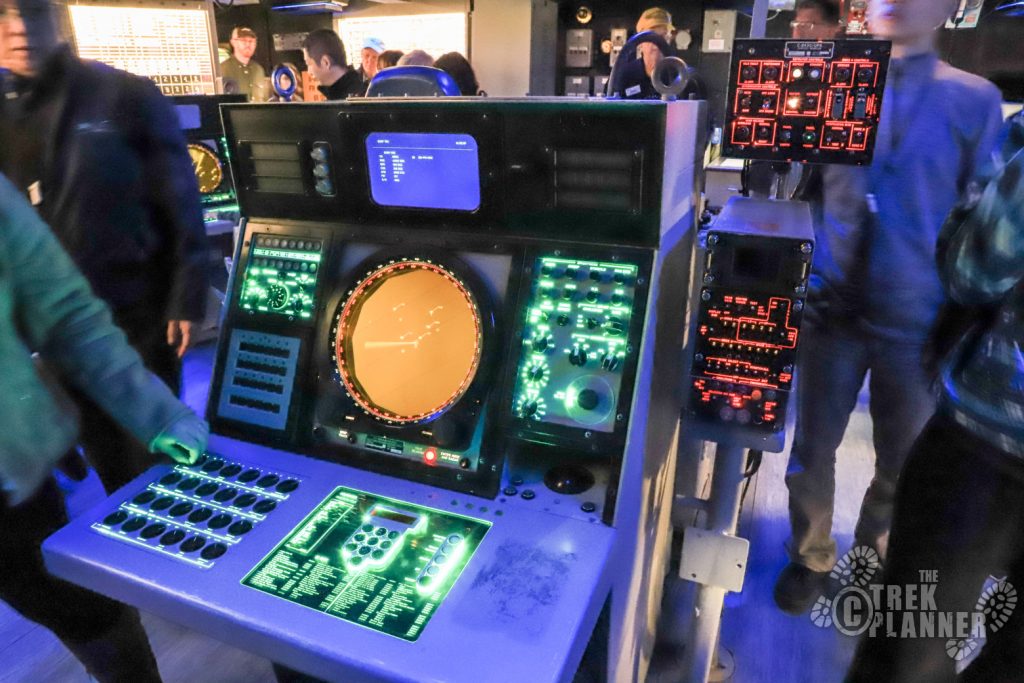 Below deck you are able to walk around and see where the food was prepared, the crews sleeping quarters, the dentist office, mail room, mess hall, medical clinic, engineering rooms and more.  You could literally spend hours exploring all the exhibits and learning about the history and significance of this giant vessel.
Much of the carrier is closed off or reserved for special tours.
---
On the flight deck on top there are more than 29 restored aircraft to learn and explore.  There are several aircraft that you can actually climb aboard and check out from the inside.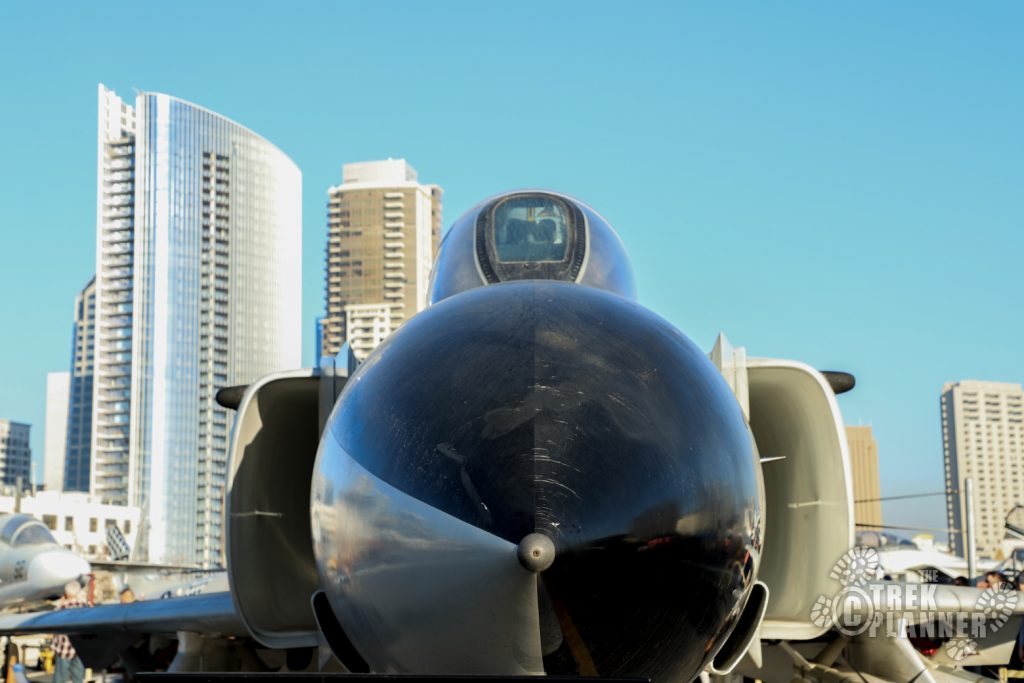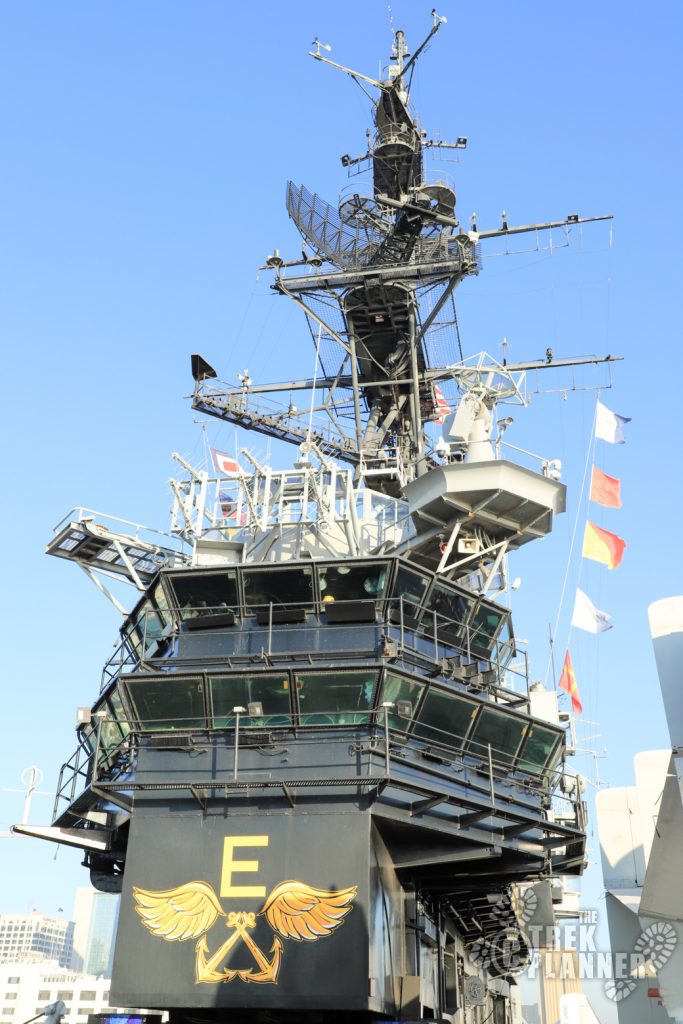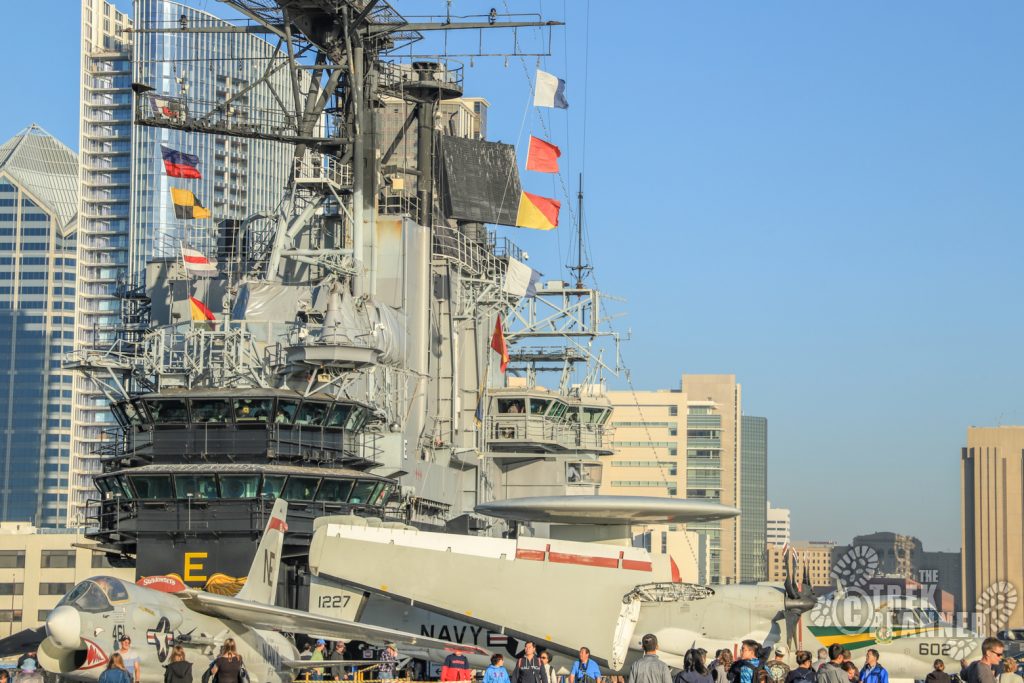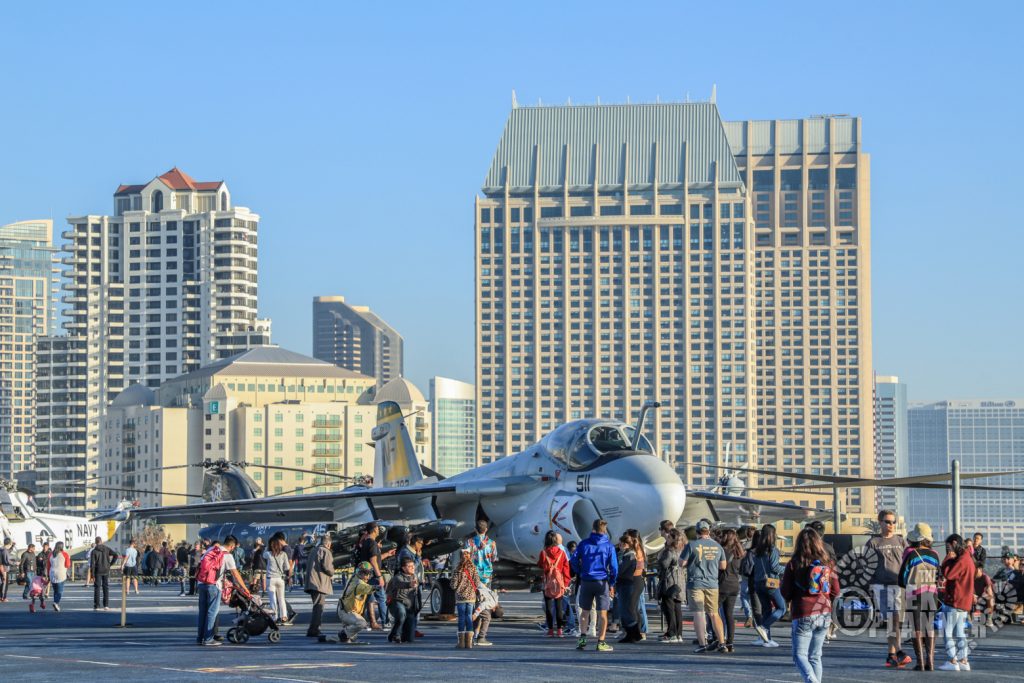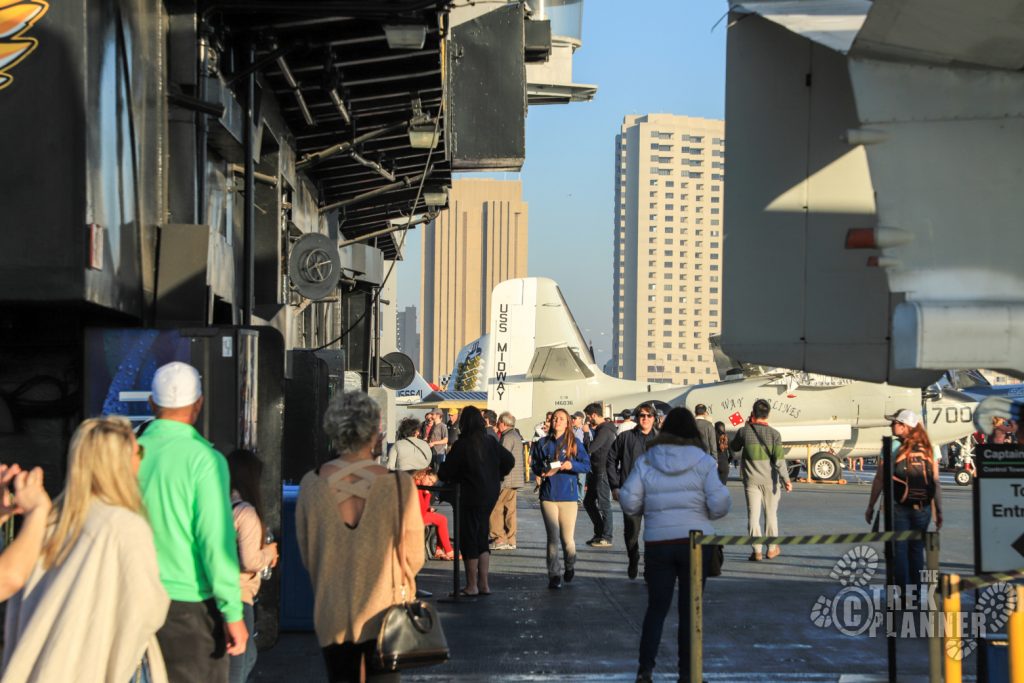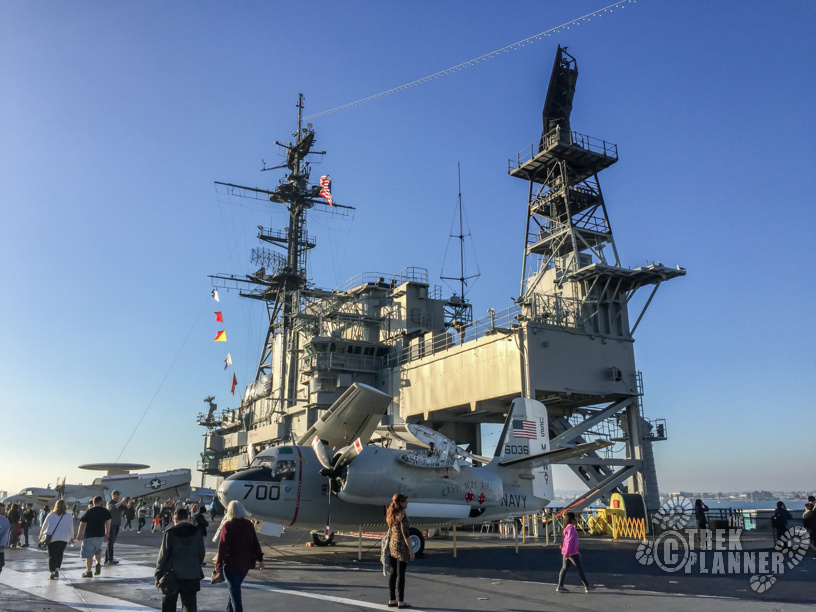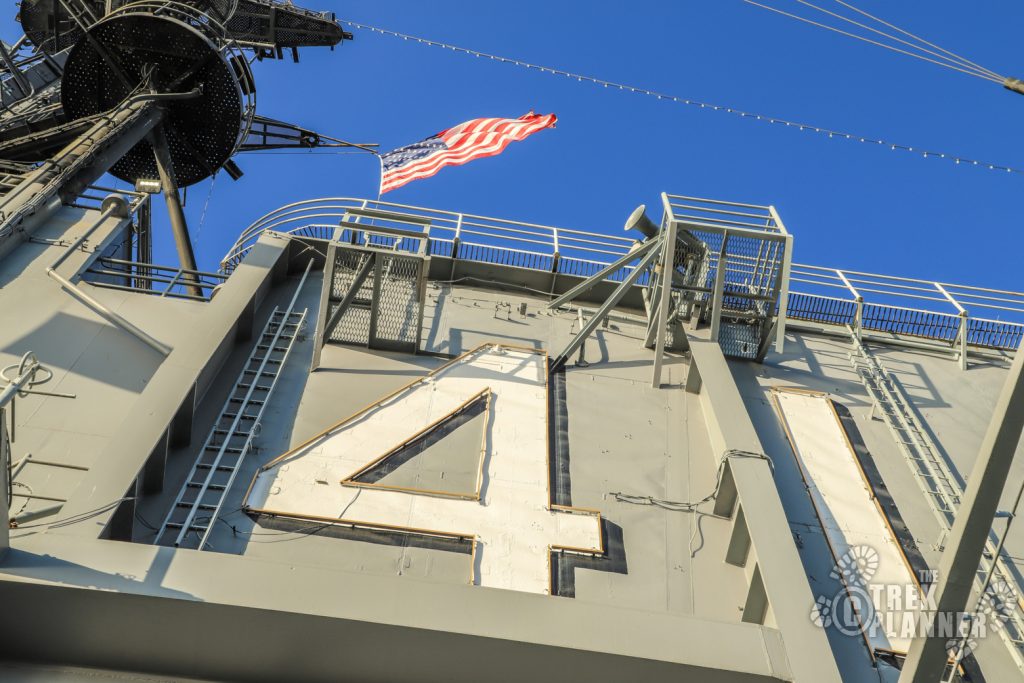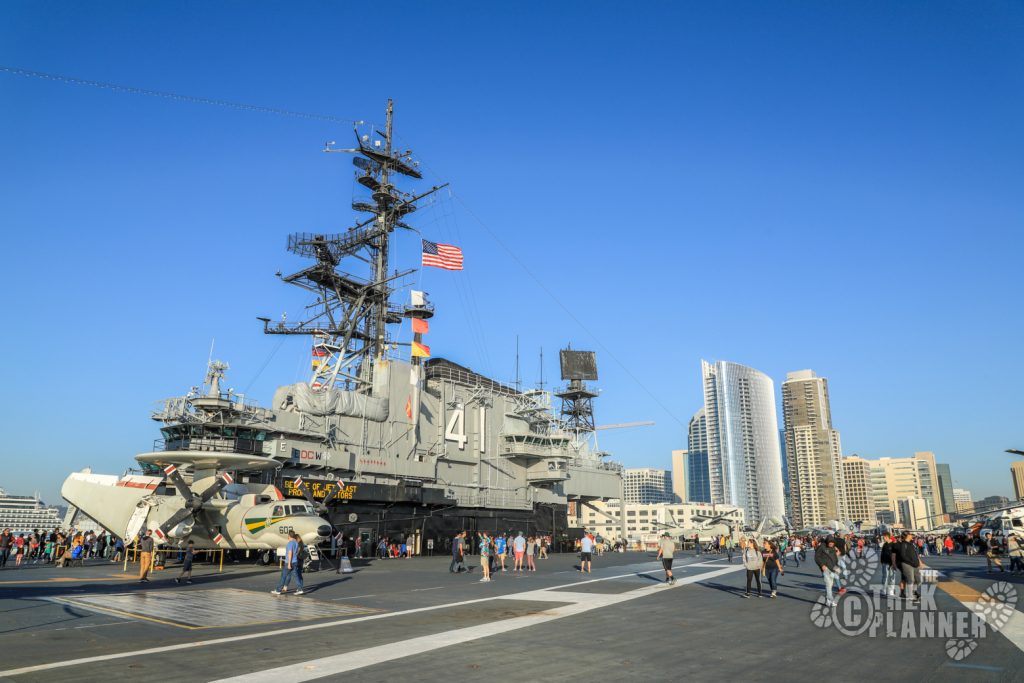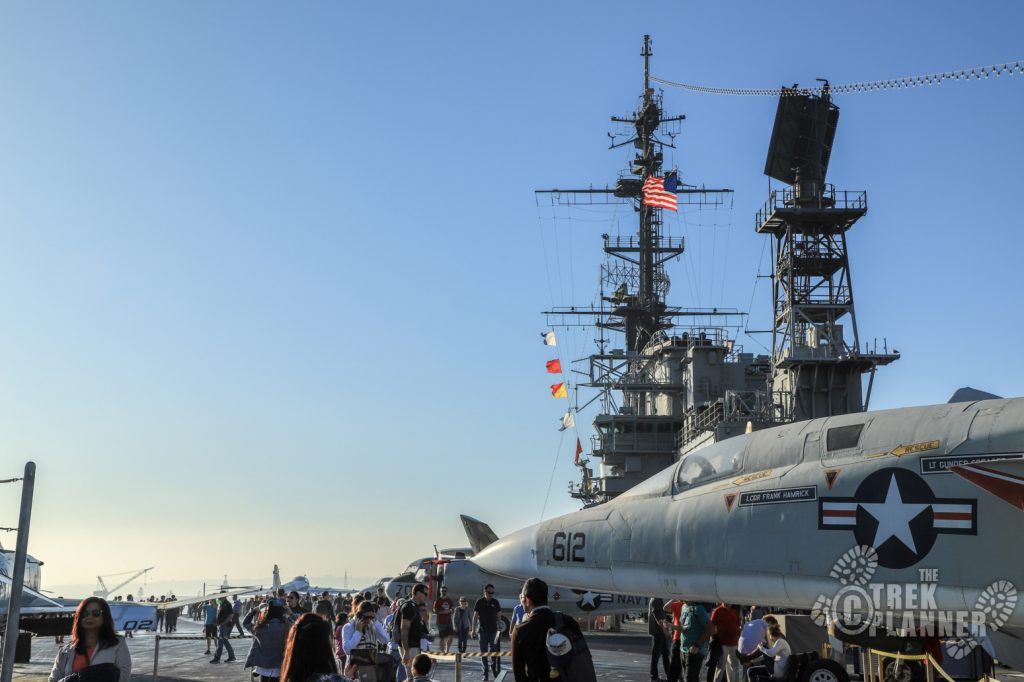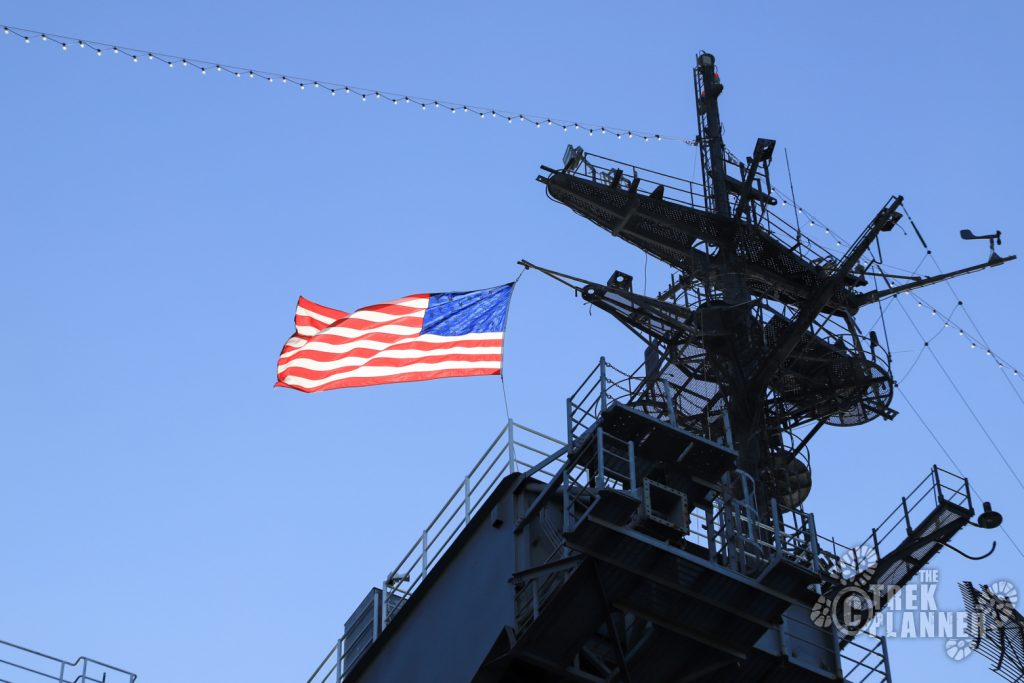 Here are the aircraft listed on board the Midway:
EKA-3 Skywarrior

A-4 Skyhawk

H-34 Seabat

H-46 Sea Knight

T-2 Buckeye

F9F Panther

SBD Dauntless

F9F-8P Cougar

F/A-18 Hornet

F-8 Crusader

C-1 Trader

E-2 Hawkeye

SNJ Texan

A-6 Intruder

A-1 Skyraider

A-7 Corsair II

S-3 Viking

SH-2 Seasprite

SH-3 Seaking

F-4 Phantom II

F-14 Tomcat

RA-5 Vigilante

Huey Gunship

TBM Avenger

Grumman F4F-3 Wildcat

Vought F7U-3 Cutlass

Douglas SBD-1 Dauntless
The Return:
Head back to the parking lot
Personal Thoughts:
The USS Midway is a historic and important navel ship.  I always enjoy learning about our military and the USS Midway does an excellent job of explaining and giving unique insight to the ship's history and its part in many military operations including WWII and even the Gulf War.  This trek is very fun and exciting and perfect for families with children.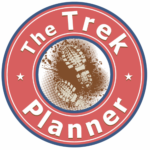 USS Midway Aircraft Carrier