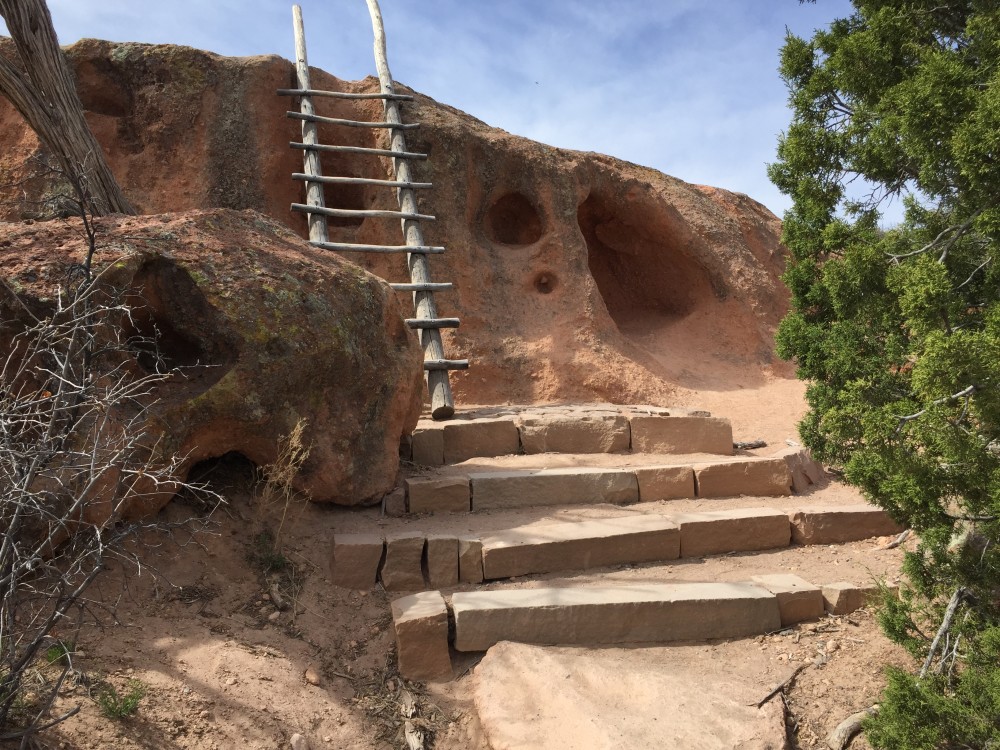 Overview
Near Los Alamos, New Mexico
Many ancient dwellings, rock art, carved foot paths
About 1.5 miles round trip
Open year round. Not open after dark
Lots of sun exposure. Very little shade
Yes at the parking lot and also at the Bandalier National Monument
Bring snacks and meals as needed
Bring a hat and sunglasses! Bring a bag for your food and water, sunscreen and of course a camera.
GPS Coordinates:
Parking Lot: 35.86009, -106.22449
Restrooms and picnic area: 35.86026, -106.22395
Pueblo Village Area: 35.86202, -106.21484
Trail Map
Driving Directions
The Trail: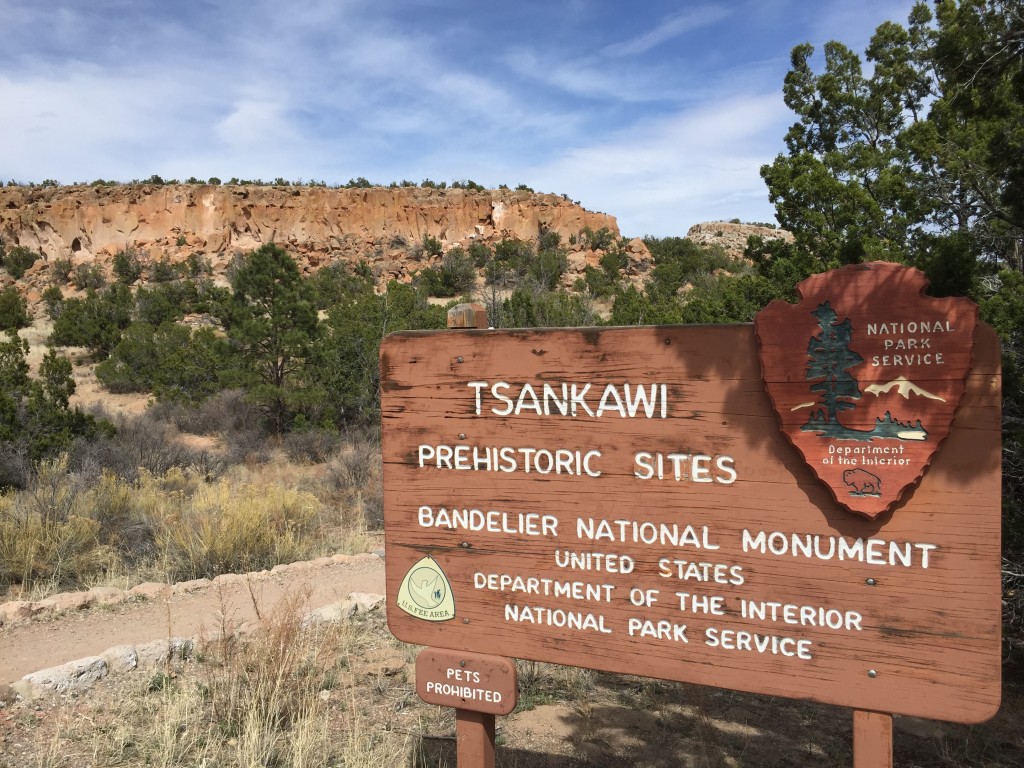 Tsankawi Prehistoric Sites is part of the Bandalier National Monument system.  It is located about 12 miles north of Bandalier National Monument and offers some of the most incredible Native American artifacts, rock art and dwellings I have seen.  The reason why I like Tsankawi so much is because it feels so untouched and mysterious.  As you walk around on the loop trail you will walk in the exact same trails and footpaths that the Tewa Pueblo people once used in the 1400s.  We did this hike in late spring and it was hot!  Please make sure you drink enough water and wear a hat and cover up your skin.  There is virtually no shade along the path so be prepared to be in the sun for the entire length of the hike.
The trail begins at the small parking lot with a few signs, bathrooms and even a small meeting/picnic area.  We didn't see many people on this hike which was totally fine by us – we got the feeling that not many people stop here anyway.
There are trail maps available which we grabbed (I think a donation of $1 is recommended).  If you want to make the most of your visit here, I highly encourage you to get one of these trail maps because along the trail you will see different numbers which correspond with information on the map.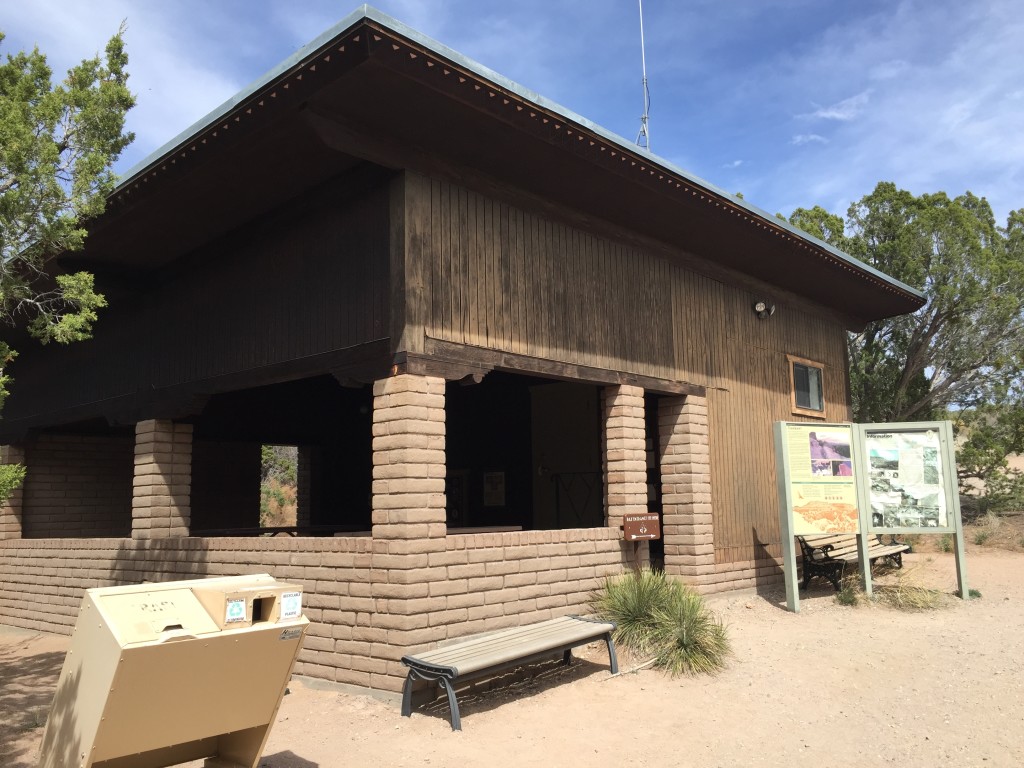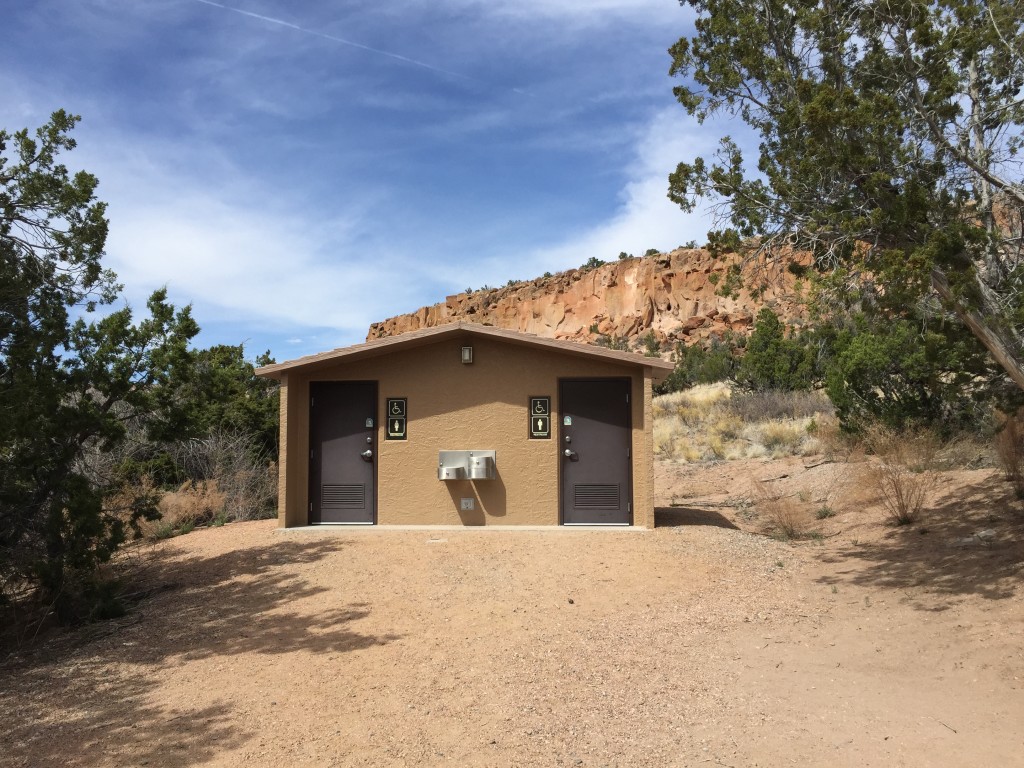 After the parking lot you will come to another sign which talks about respecting the area.
The trail continues on from here and winds around a little bit until you come to the first ladder which climbs up the mesa.  It is a very short climb and the ladder was nice and sturdy for us.  These ladders are really cool and add to the authenticity of Tsankawi (even though they were produced by the park service).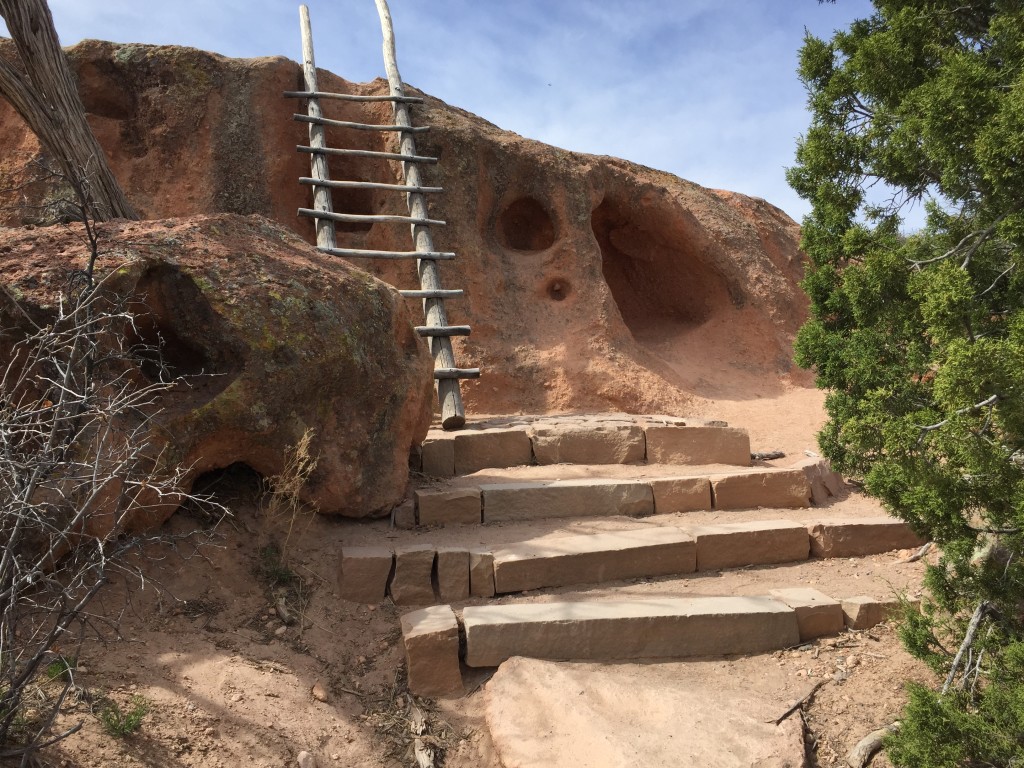 You will soon begin to see the foot paths that the Ancestral Tewa Puebo people used.  These trails are incredible!  You can actually see where years and years of use has worn down the rock to create nice trails.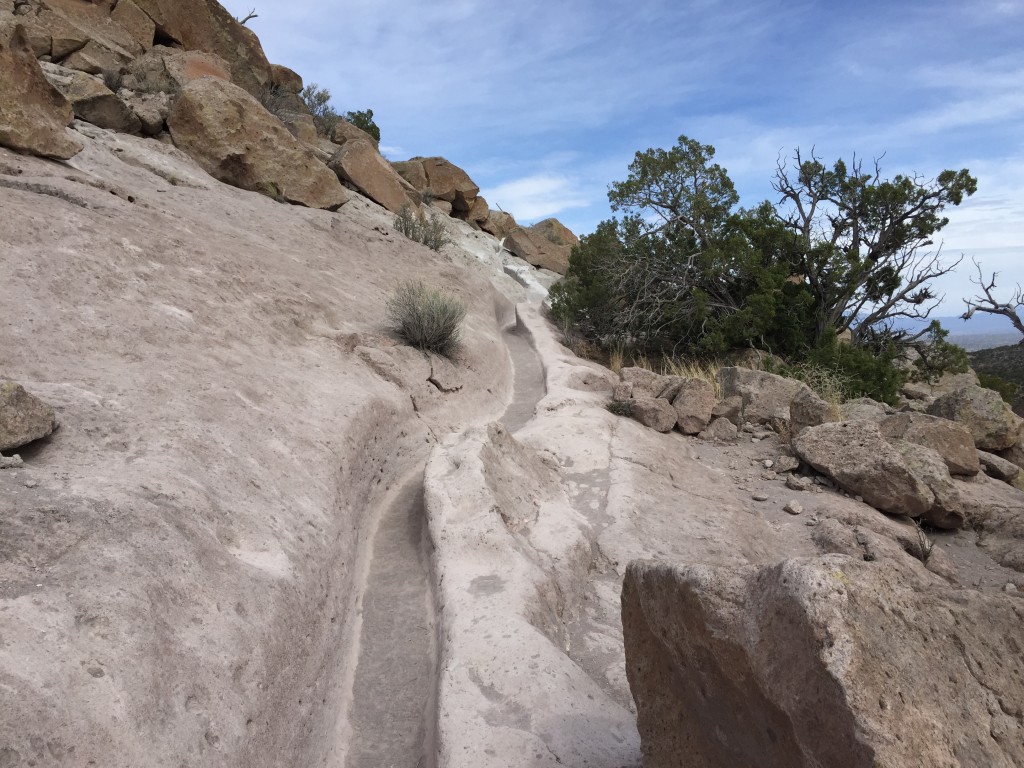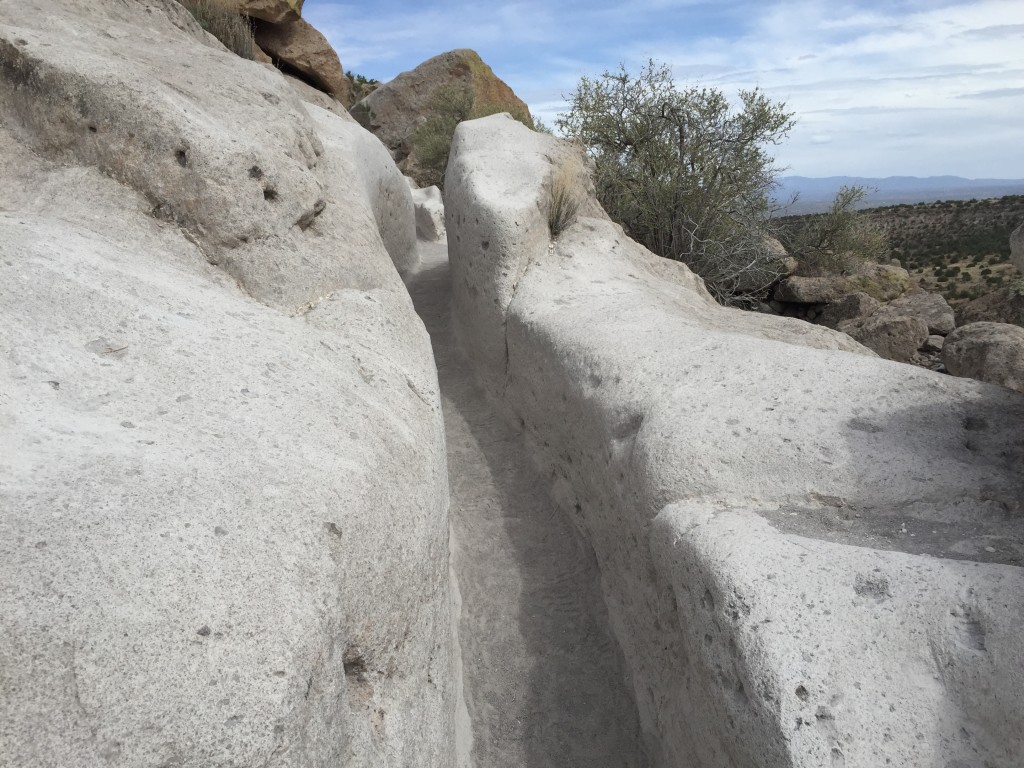 About .40 miles into the hike you will come to another ladder system with a stairs bypass.  I thought this part was so cool that I went up the ladder and down the stairway and then back up the ladder.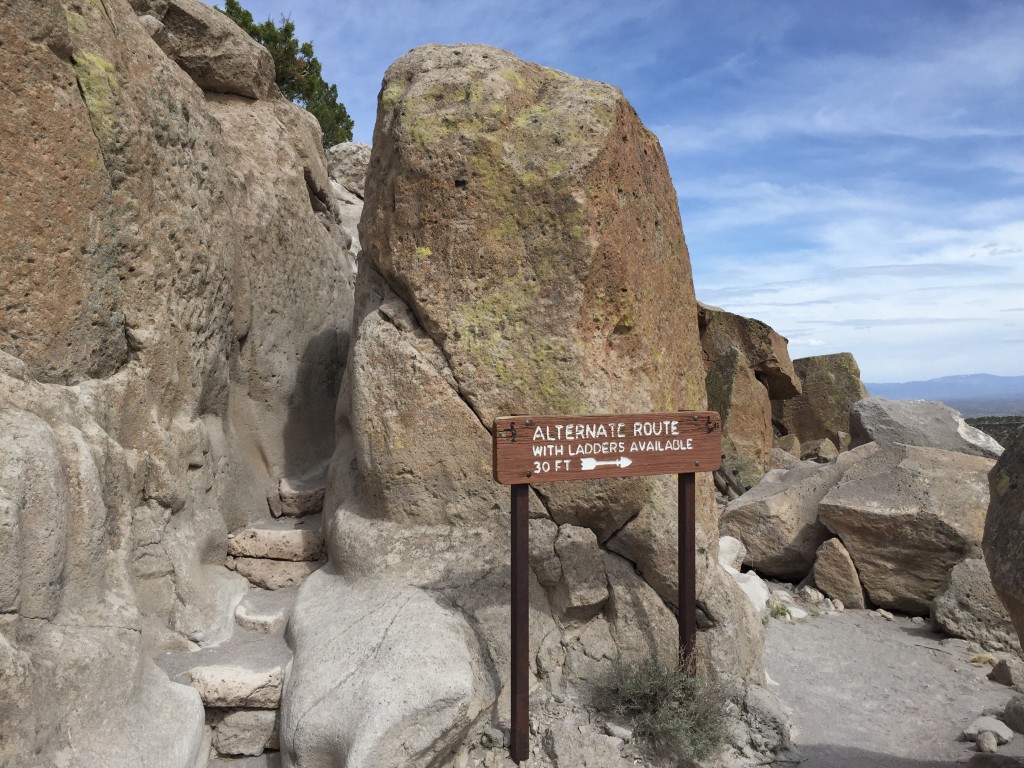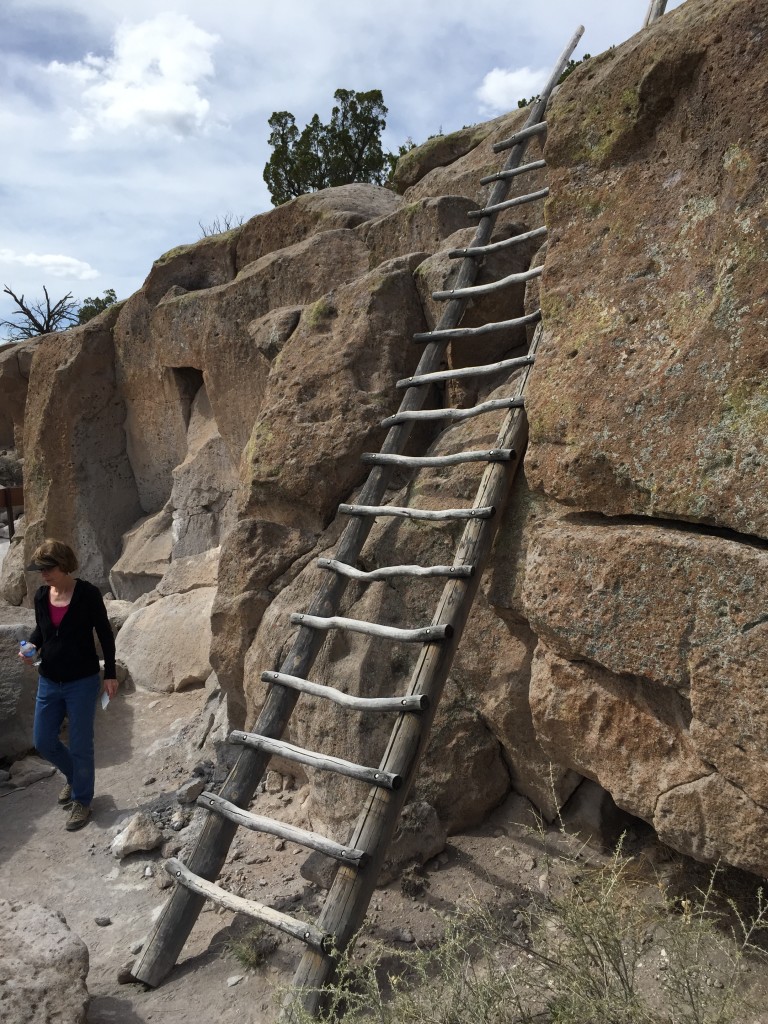 On top of the mesa the trail continues on up to the village plaza.  We got some nice views of the surrounding areas where you can almost imagine a bustling little village and the inhabitants busy about their daily tasks.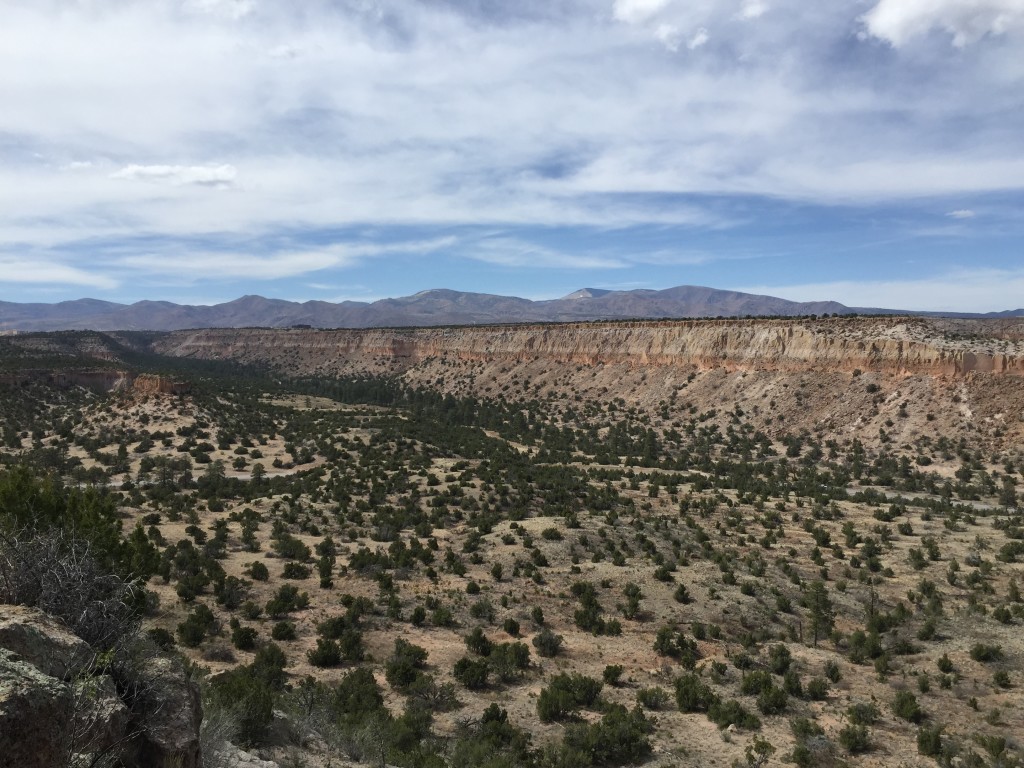 Keep hiking until you come to this sign which has another important reminder to not disturb anything.   You are now in the village center of Tsankawi.  You can still faintly see the layout of the city with the volcanic rock in neat square piles.  Of course, most of the buildings have seen better days but it is still neat to see.  It is important to note that you will see lots of broken pottery laying around.  The park service does not want you to make collections and piles of them anywhere.  If you find pottery, simply leave it where it is so others can enjoy it too.  Remember that you are visiting an archaeological site which is still actively being studied and researched.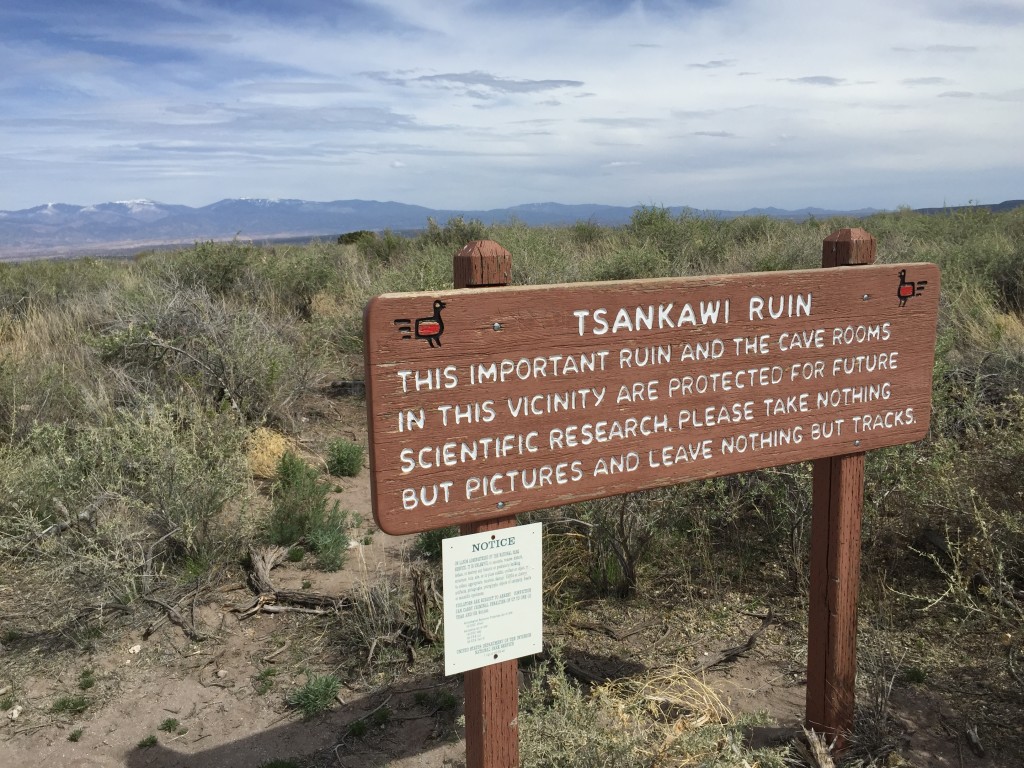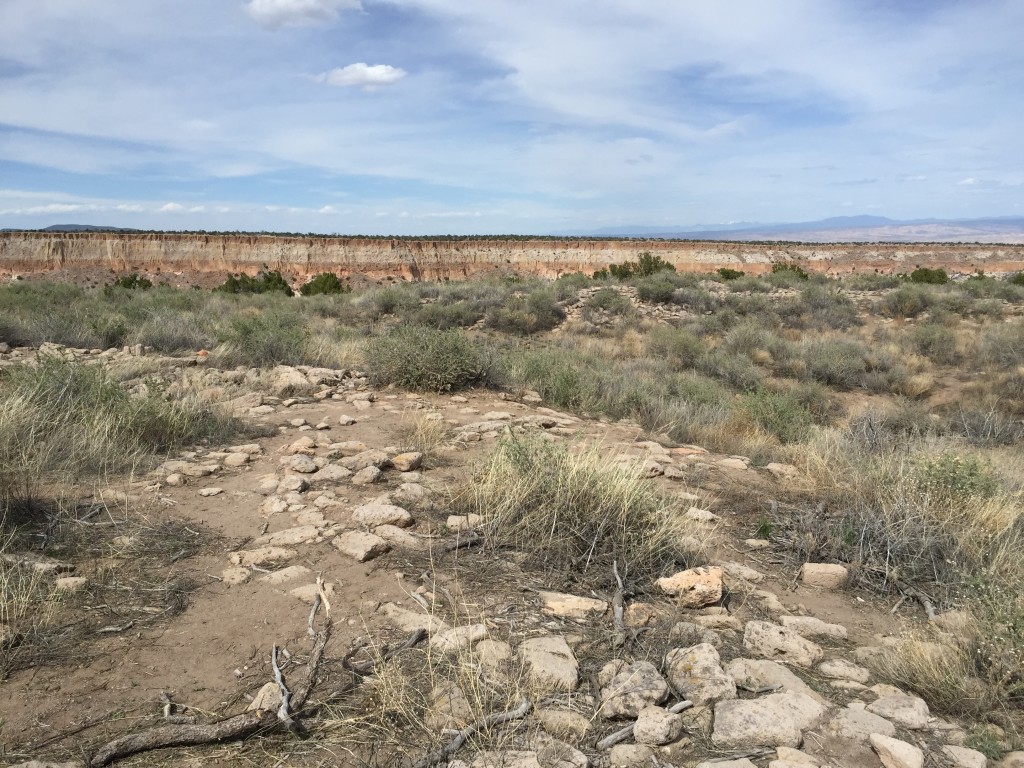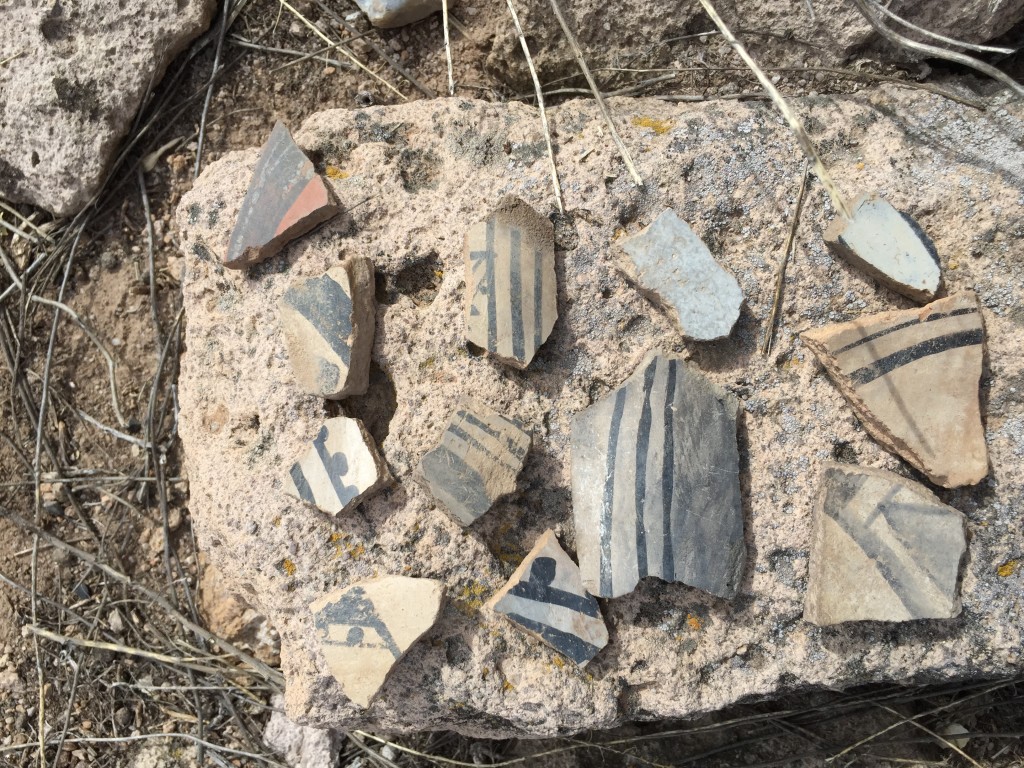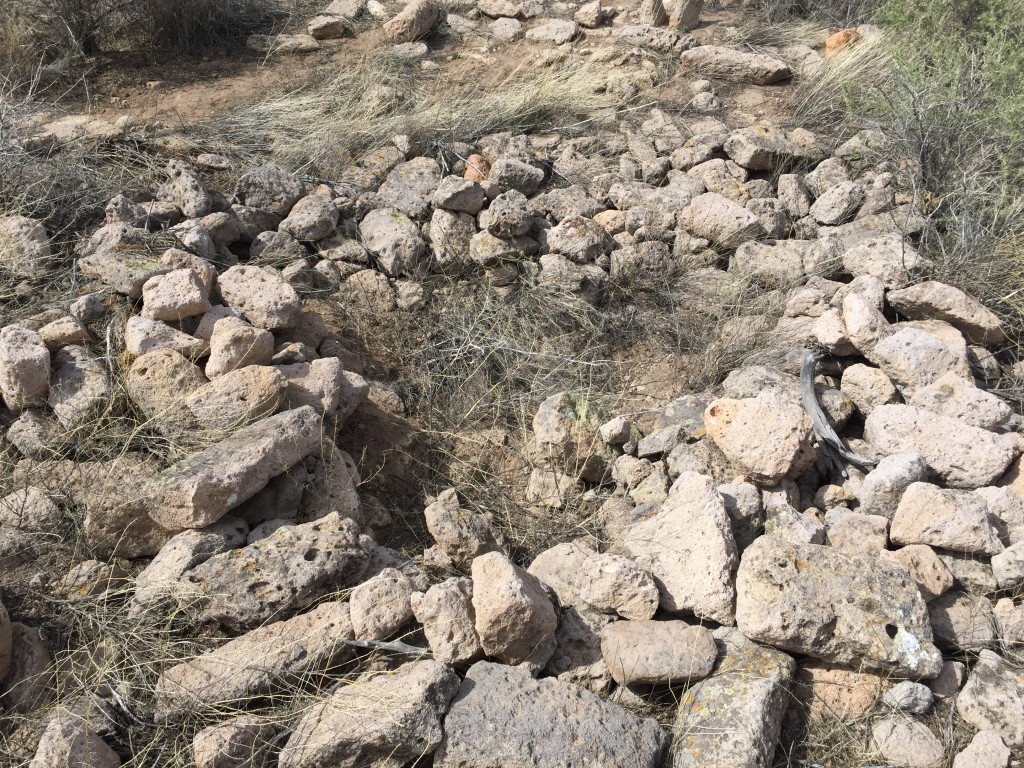 From here, the trail winds down to the mesa brim where you will climb down another ladder and you will begin your trek back to the parking lot.  This part was one of my favorites since this where where the majority of the rock art was located.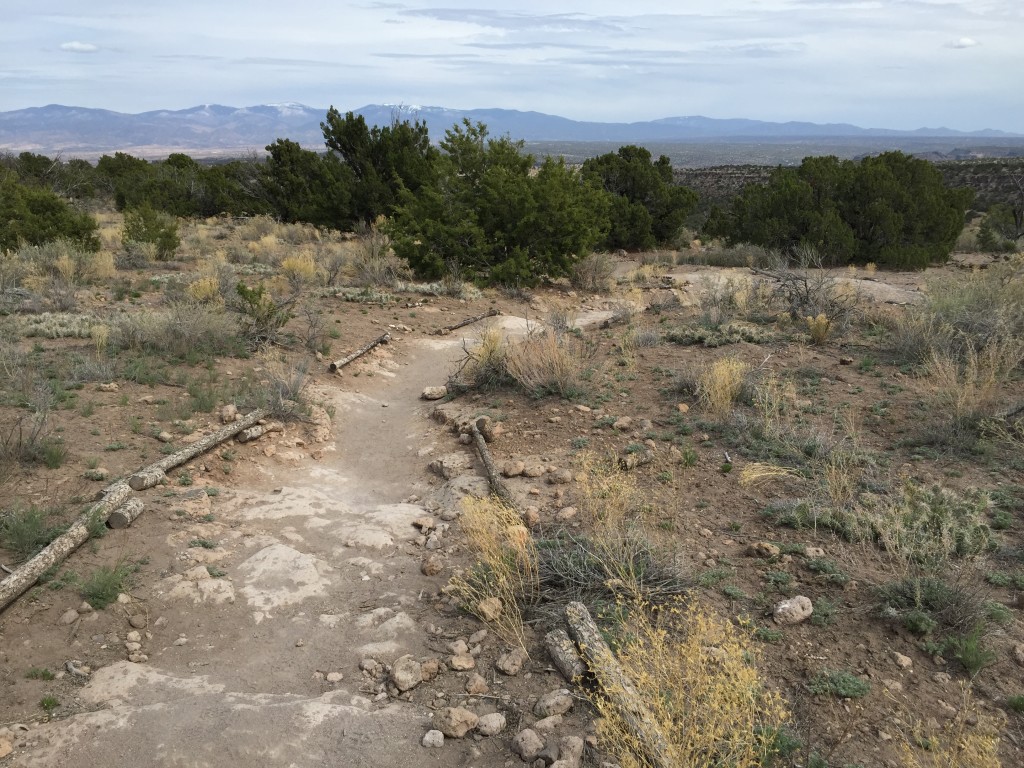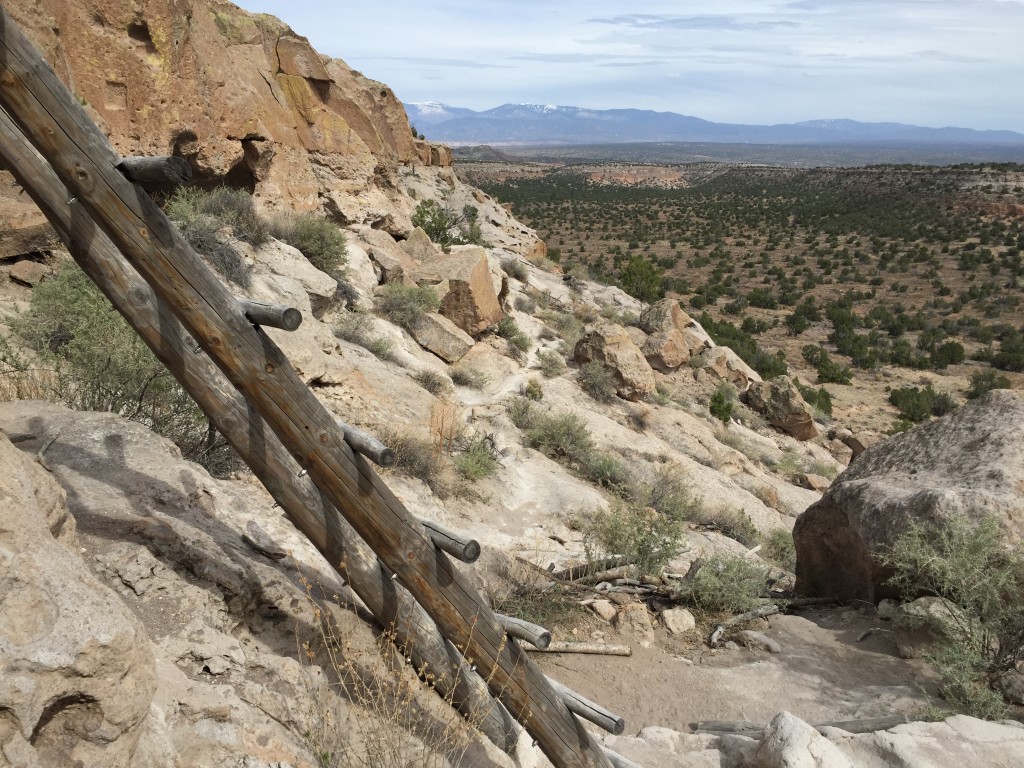 Once down the ladder if you look to the North East direction you will see many cave dwellings along the sides of the mesa. Unfortunately, there are signs that say it is a restricted area but it was really cool to see from a distance though.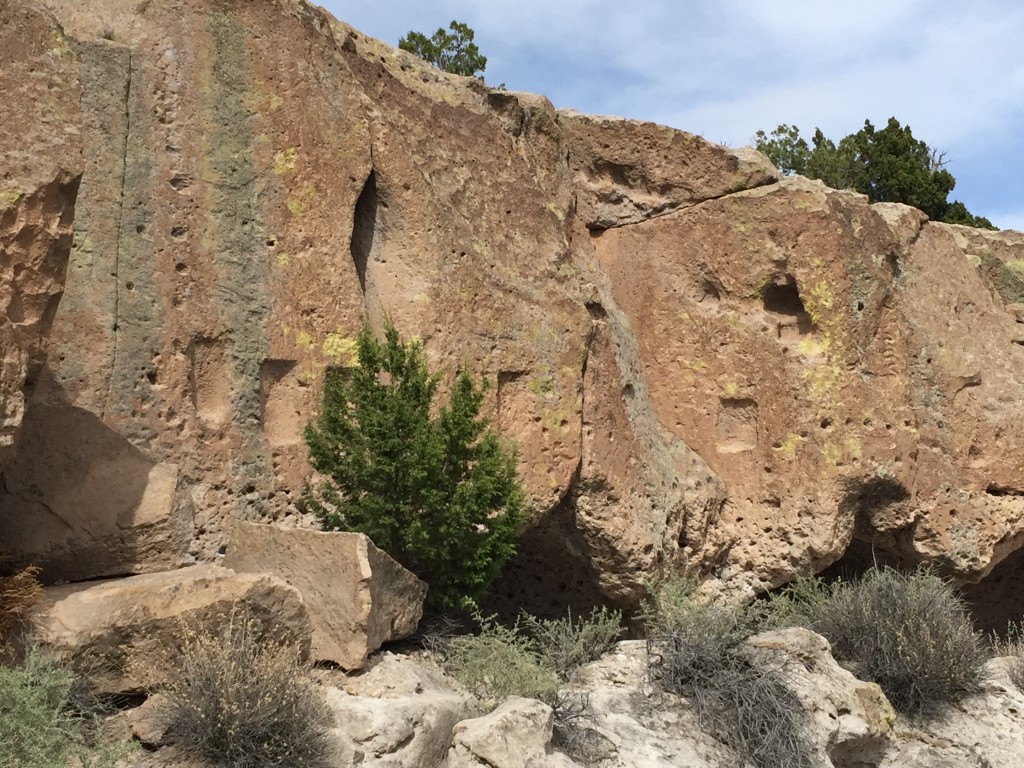 Continue on down the trail.  If you love Native American rock art like I do then you would be wise to hike a little slower and keep your eyes on basically every boulder you come to.  We literally saw thousands of rock art in big and tiny crevices.  Some were simple swirls and lines, others were more distinct into the life of the people here.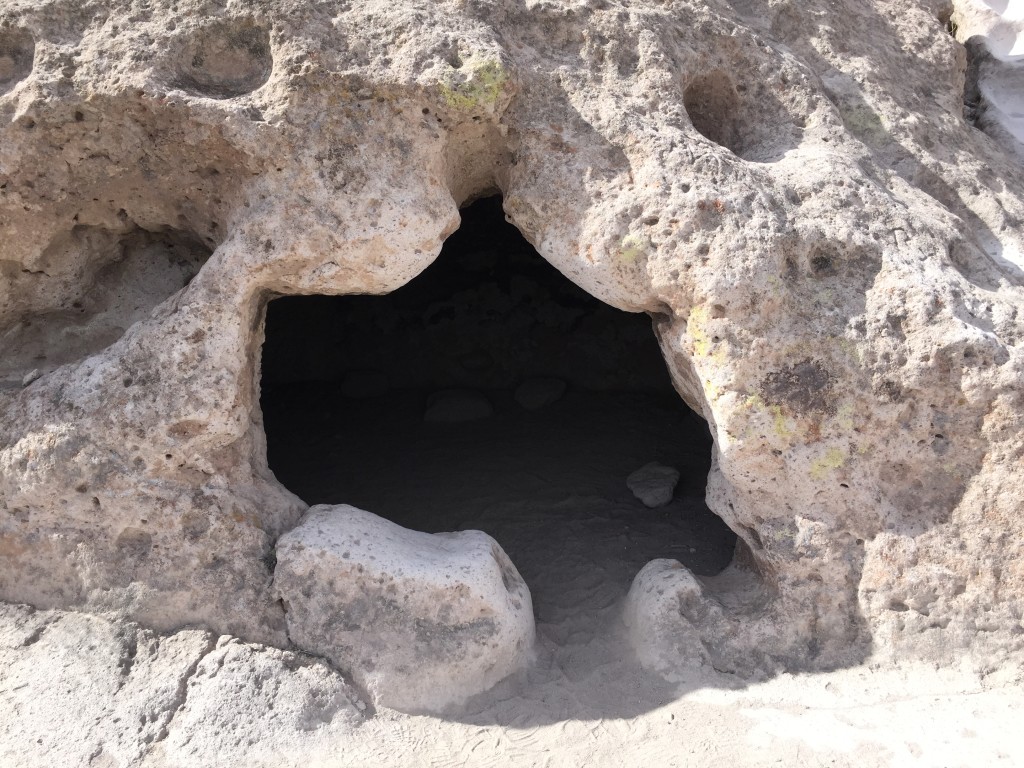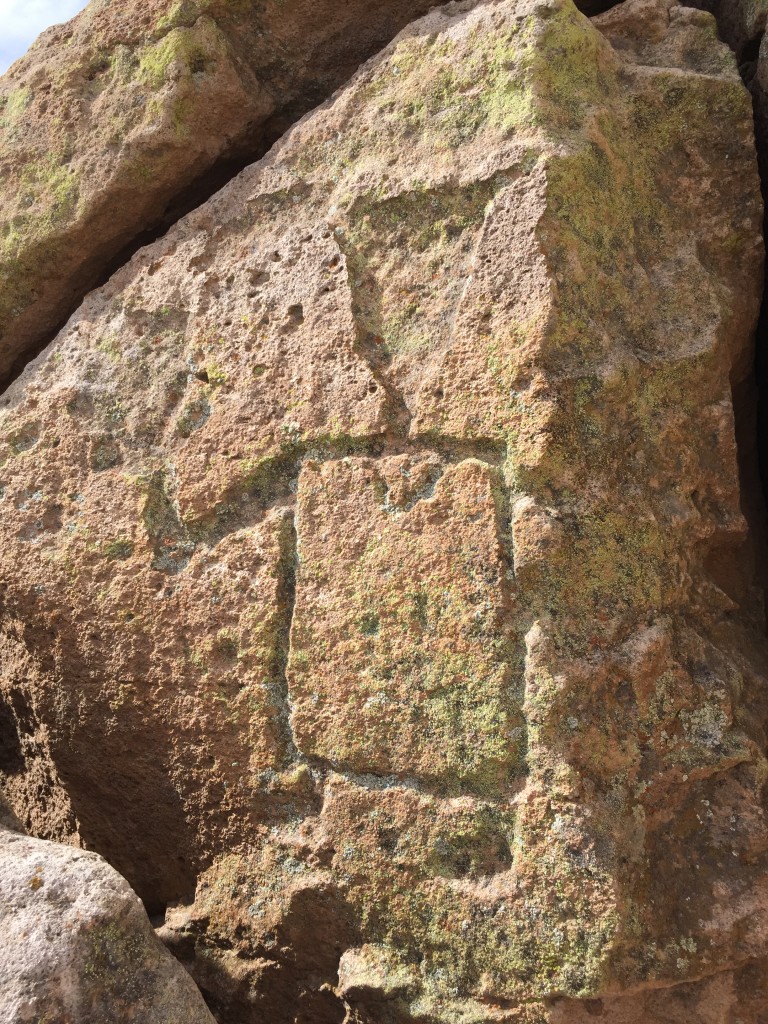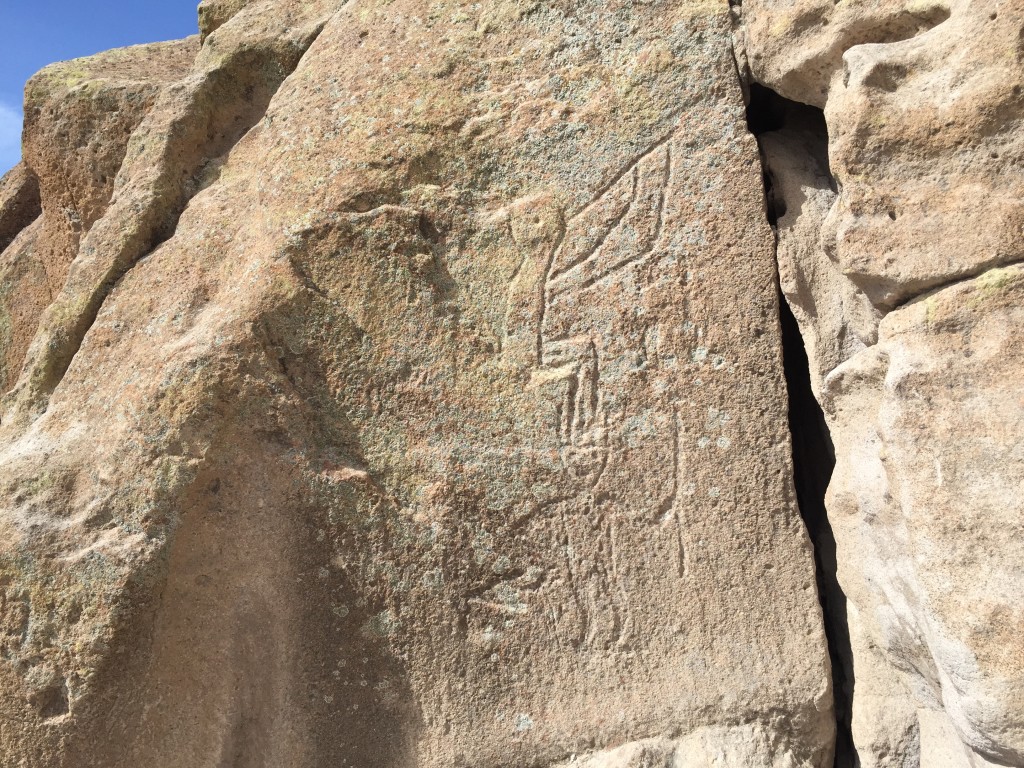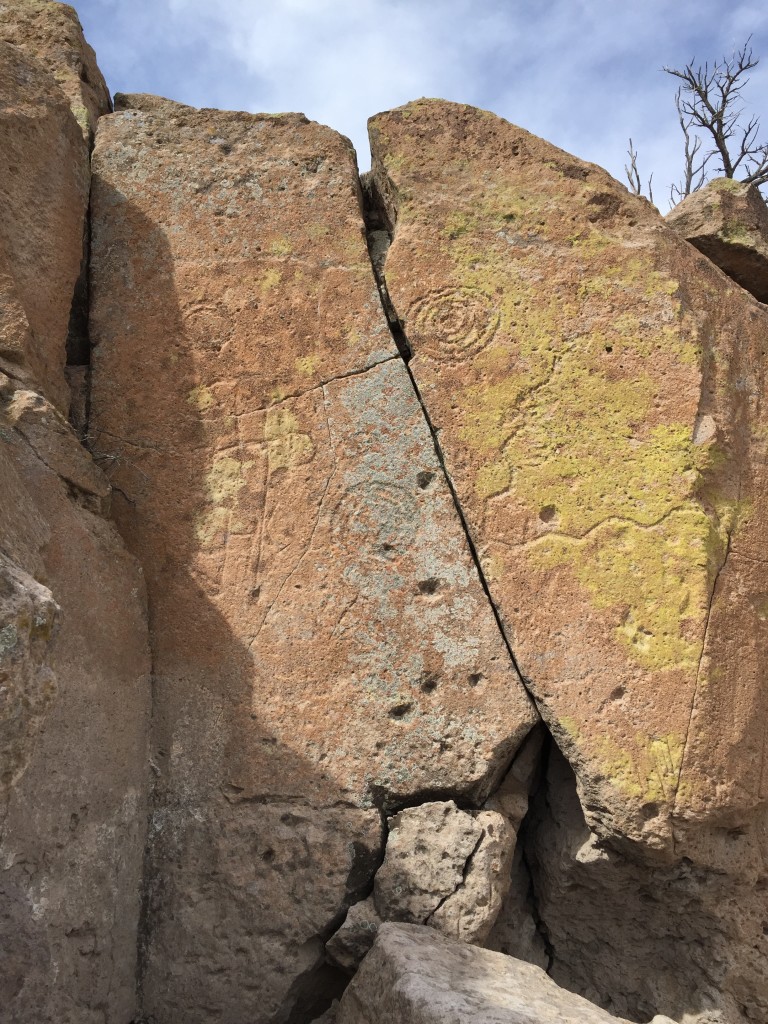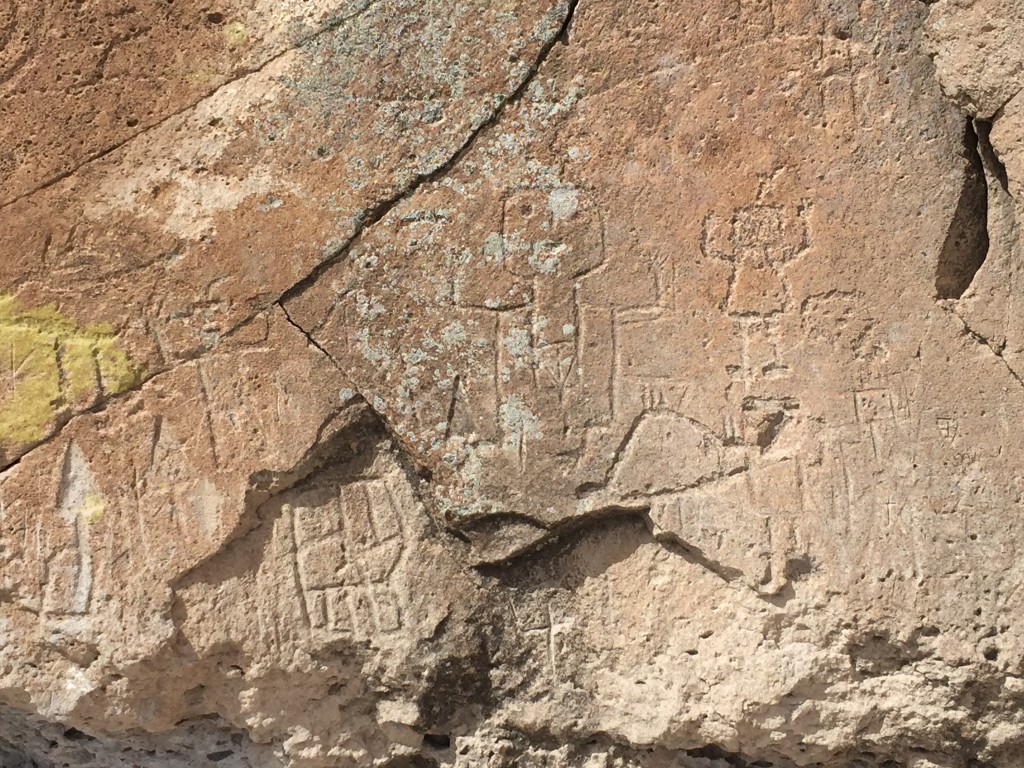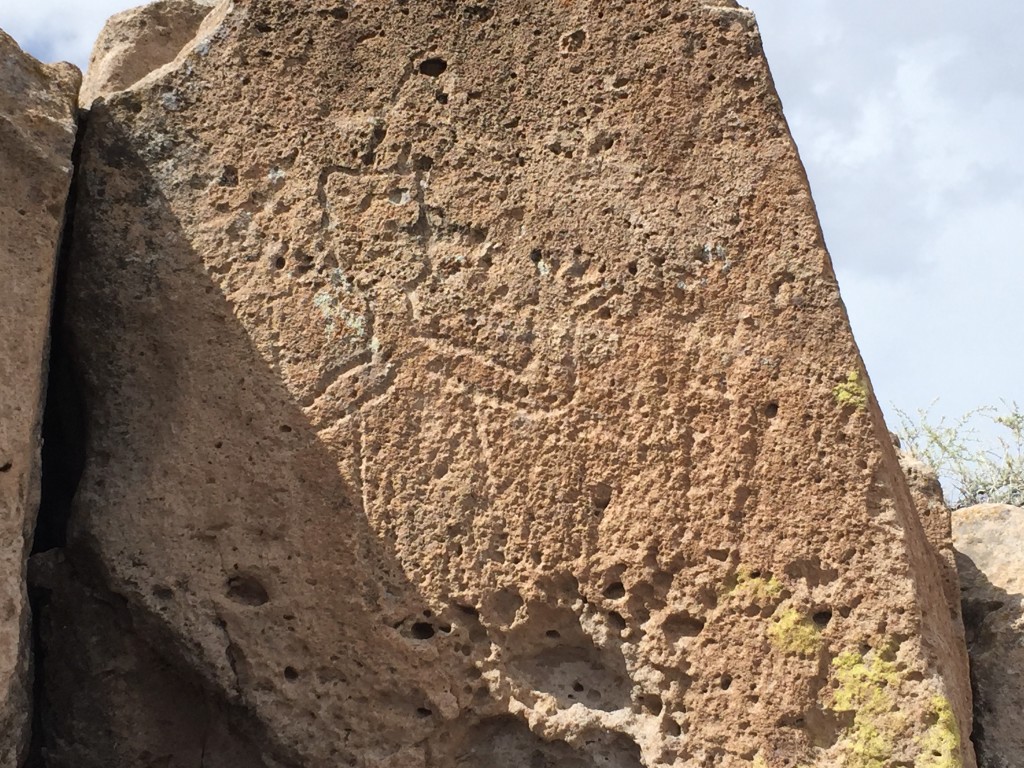 We found another interesting "short cut" to the top of the village.  This one was cool since I could imagine myself creating this if I lived here in the village.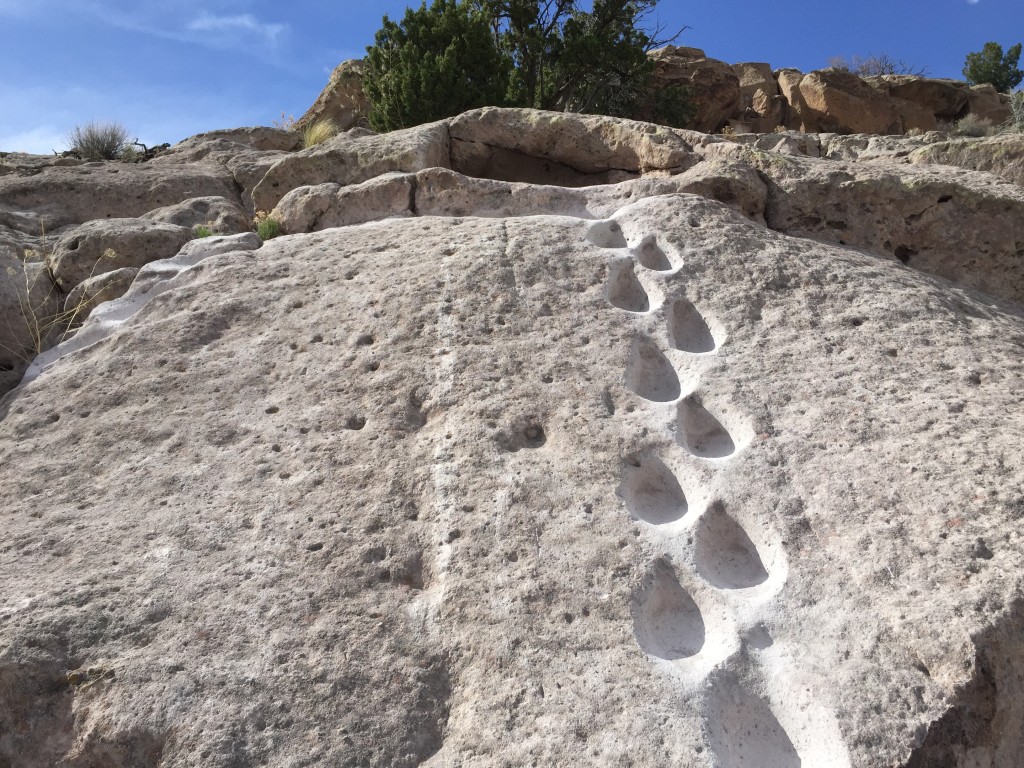 The trail continues around back to where the first wooden ladder was located and you end up back at the parking lot.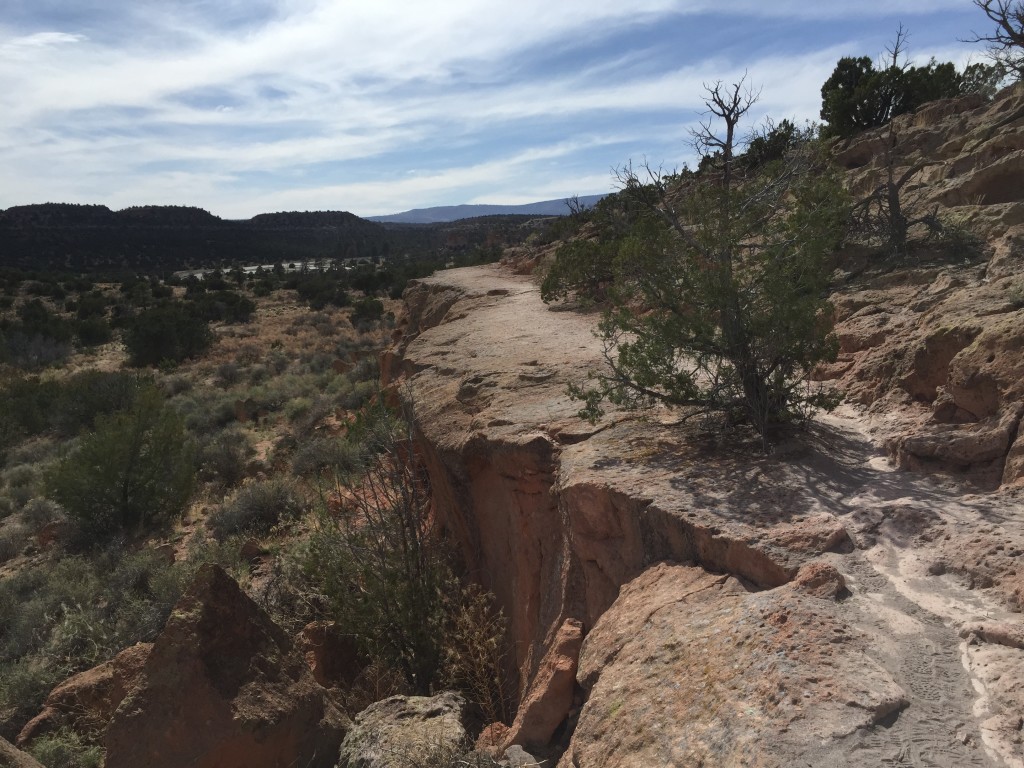 The Return:
Head back towards your vehicle.

Personal Thoughts:
I really enjoyed Tsankawi Prehistoric Sites.  It was fun to hike around the mesa and stand waist deep in these carved foot paths that the ancient inhabitants used hundreds of years ago.  Even though we spent about 2 hours there I feel like I could spend another few hours exploring around and finding more rock art because it seemed like around every corner there was more waiting to be discovered.