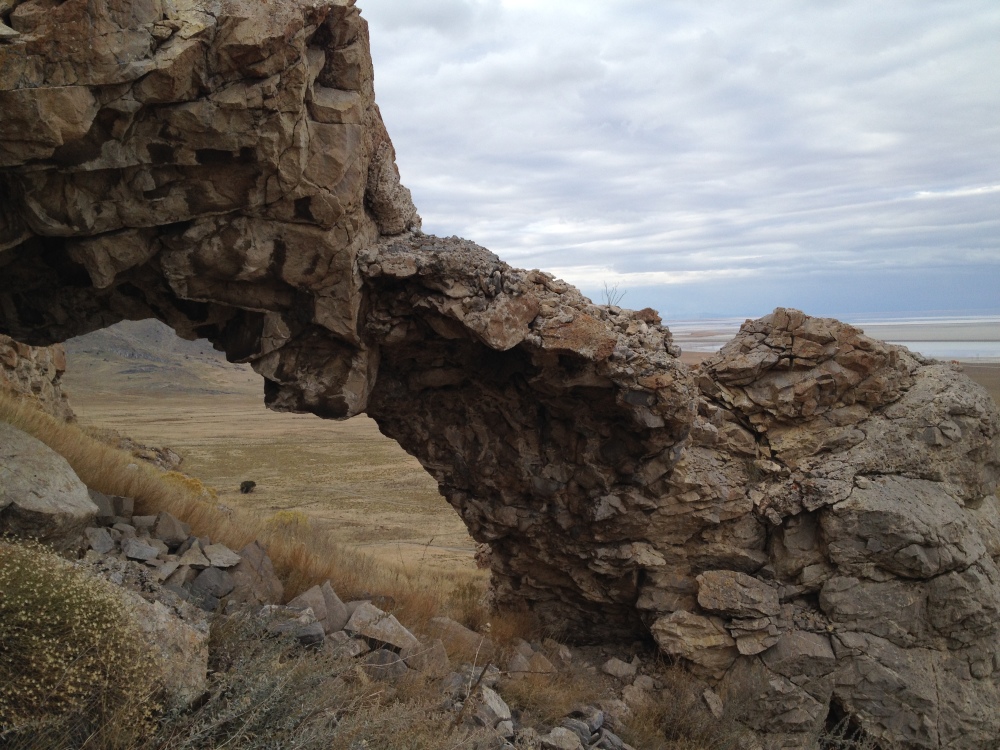 Overview
Timpie Valley – Just outside of Grantsville Utah
Natural arch, dozens of small caves and alcoves.
No trail. You will need to do some minor bushwhacking
Bring bag for food and water. Bring good hiking shoes.
Timpie Valley is a unique place where the entire hillside is full of small crumbling caves and alcoves.  There is a natural arch and many rock features that look like concrete was poured over the tops of them.
GPS Coordinates
Trailhead: 40° 41.874'N, 112° 35.594'W
Crumbling Arch: 40° 41.703'N, 112° 35.551'W
Concrete House 40° 41.650'N, 112° 35.518'W
Toupee Rock: 40° 41.480'N, 112° 35.316'W
---
Driving Directions:
This Trek is located in Timpie Valley outside of Grantsville Utah.
Once you get to Ellerbeck Road you will be travelling on a rough road with pot holes.  Then once you make the first left passed the gravel mine it turns into a dirt path.  If you have 4 wheeldrive you can easily traverse the road but if you have a lower clearance vehicle then you will do as I did and just walk up the dirt road to the hill.
---
The Trail:
There basically is no clear trail but you will not need to bushwhack all that much.  The area is full of short grass and weeds that are easy to step over.
The area is easy to navigate and fun to explore.  There are many small openings to look into but most only go in a few feet.
I really just spent a few hours hiking around, randomly pointing to a location and hiking there to see if anything interesting existed.  I was surprised by how many small caves there were here.  I only explored about six and found lots more potential for future adventures.
---
Once you hike to the base of the first tower you will probably notice the alcove.   There seems to be evidence of fires on the inside of this one because the roof is black with smoke.  I tried to find evidence of burnt wood but I didn't see anything.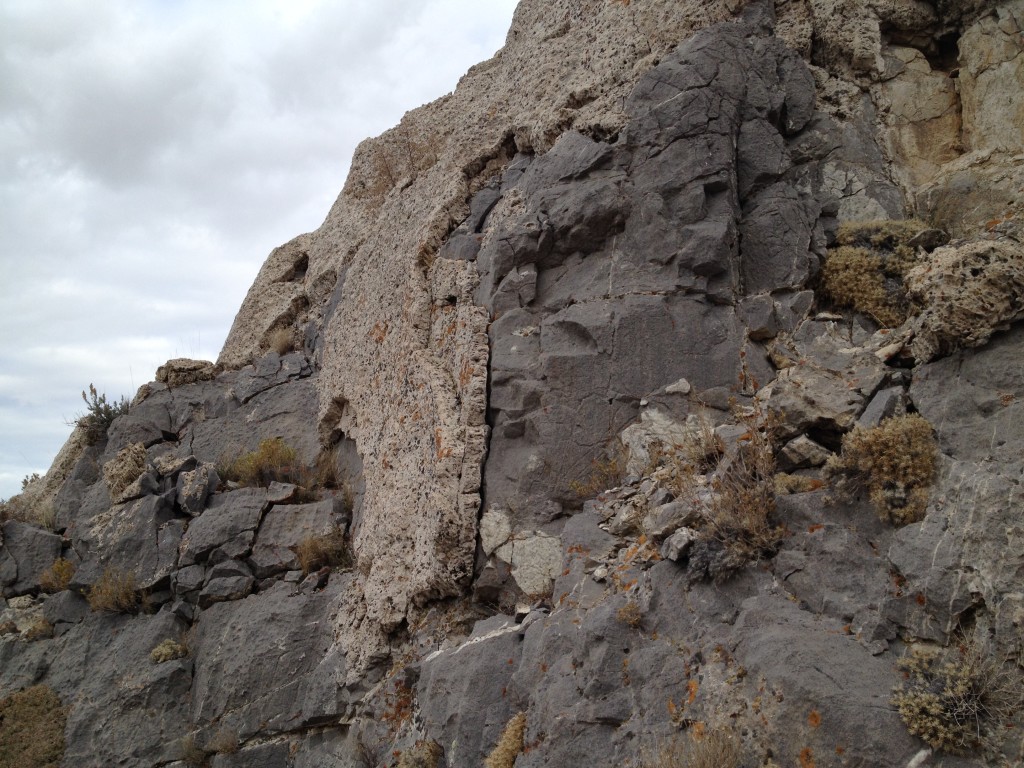 ---
Just south of the bottom cave and up the hill a few hundred yards you will come to what I call Crumbling Arch – a natural freestanding arch.  This arch appears to be extremely fragile and weak.  It is about 25 in total length and is a pleasant surprise to find in the area.  I don't recommend climbing on this thing because it seemed really unstable.  Simply take pictures and let others enjoy it too.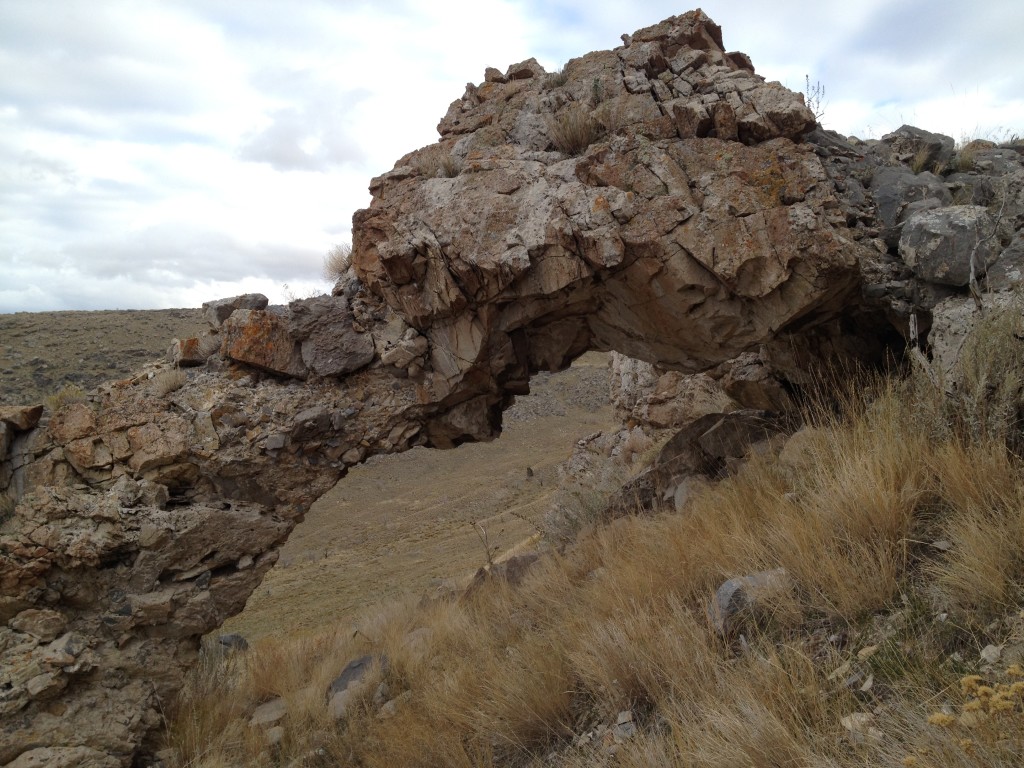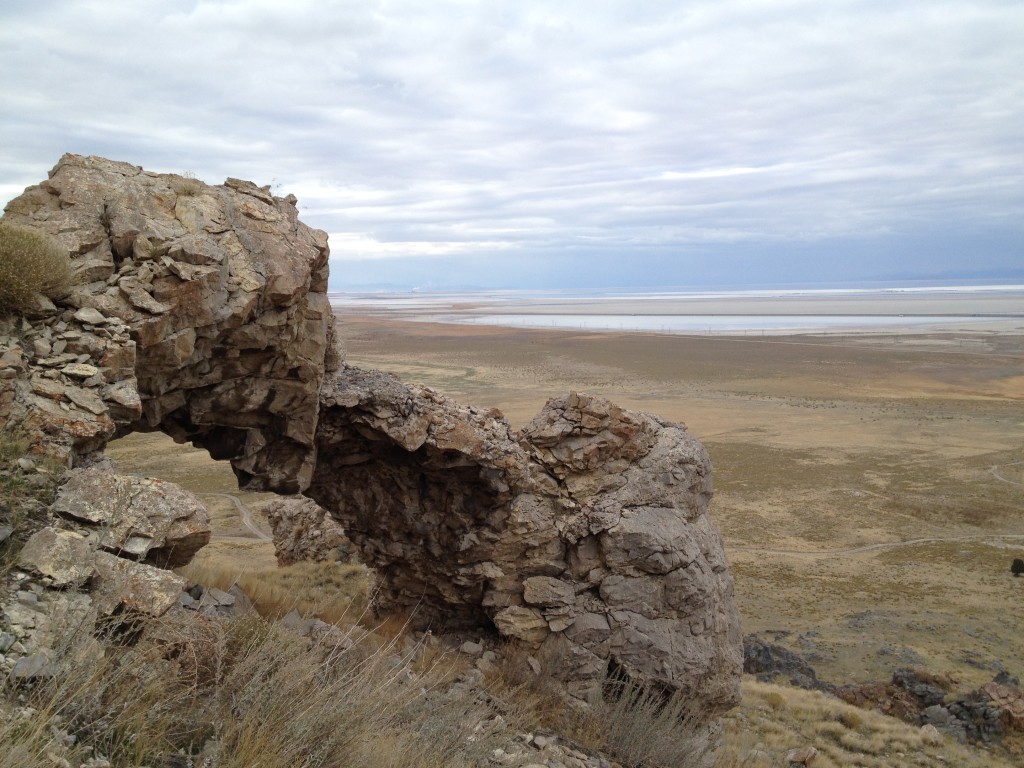 ---
Continue climbing up to the top of hill and to your east you will come to where a cave collapsed. This cave was the most extensive that I found here.  You are now able to walk all the way through this cave structure which I call Concrete House.  It looks like someone built this cave into a small house complete with windows and a place to lay down.  Obviously this is just how the rock formations crumbled but it is nonetheless an interesting place to explore.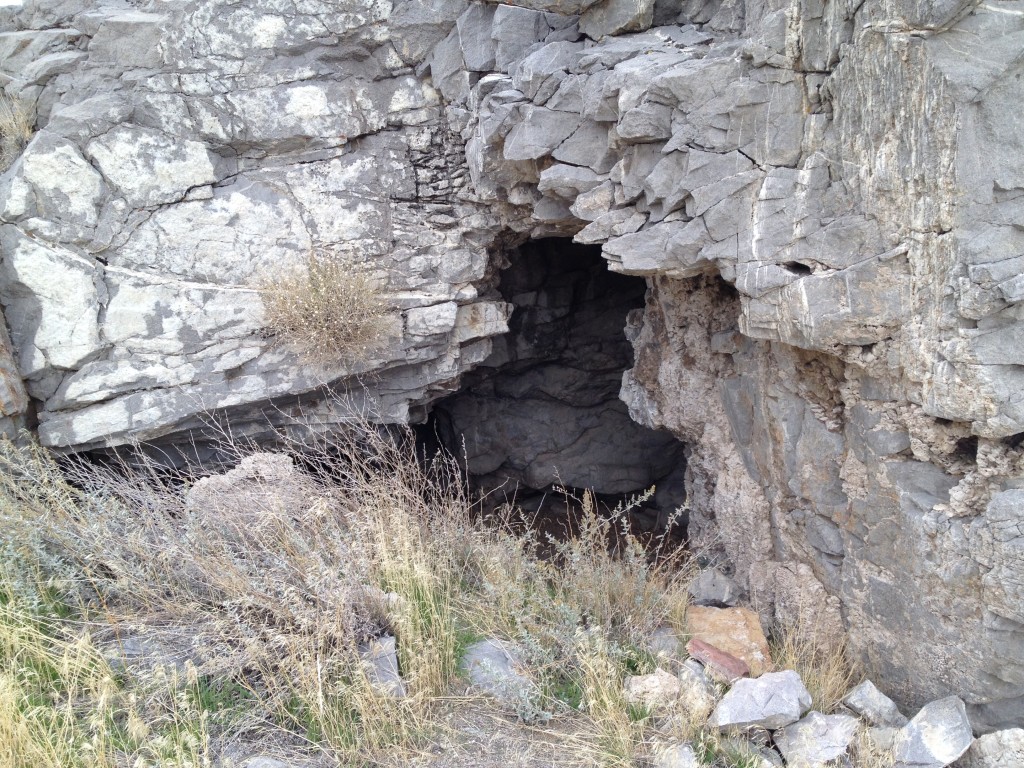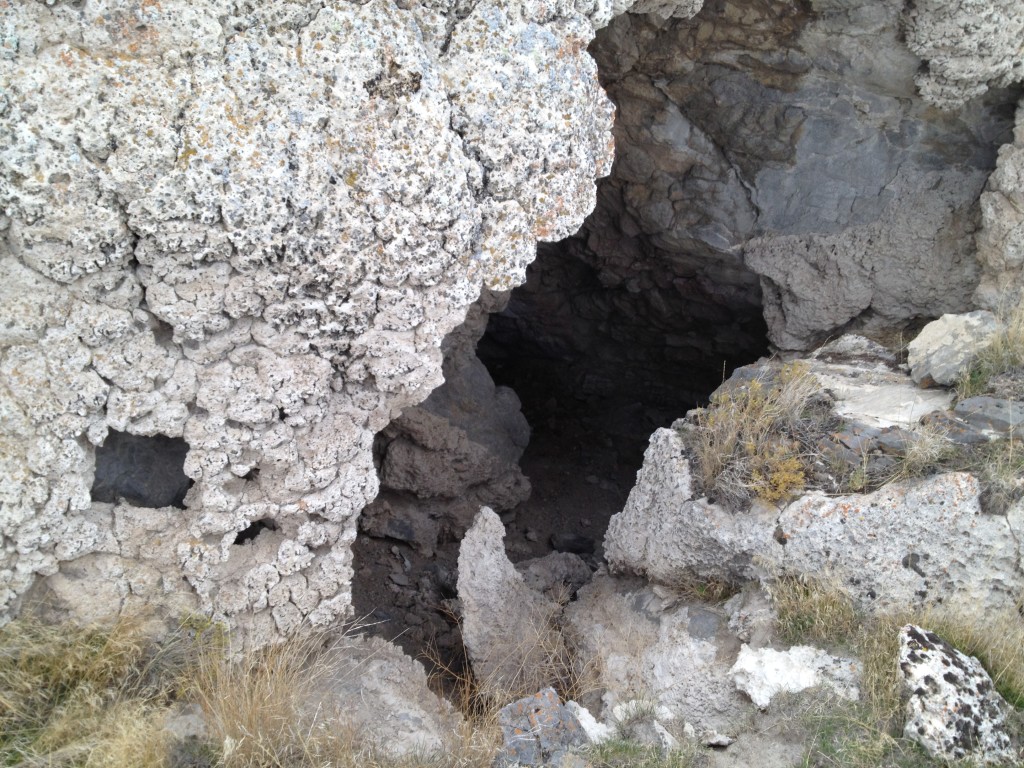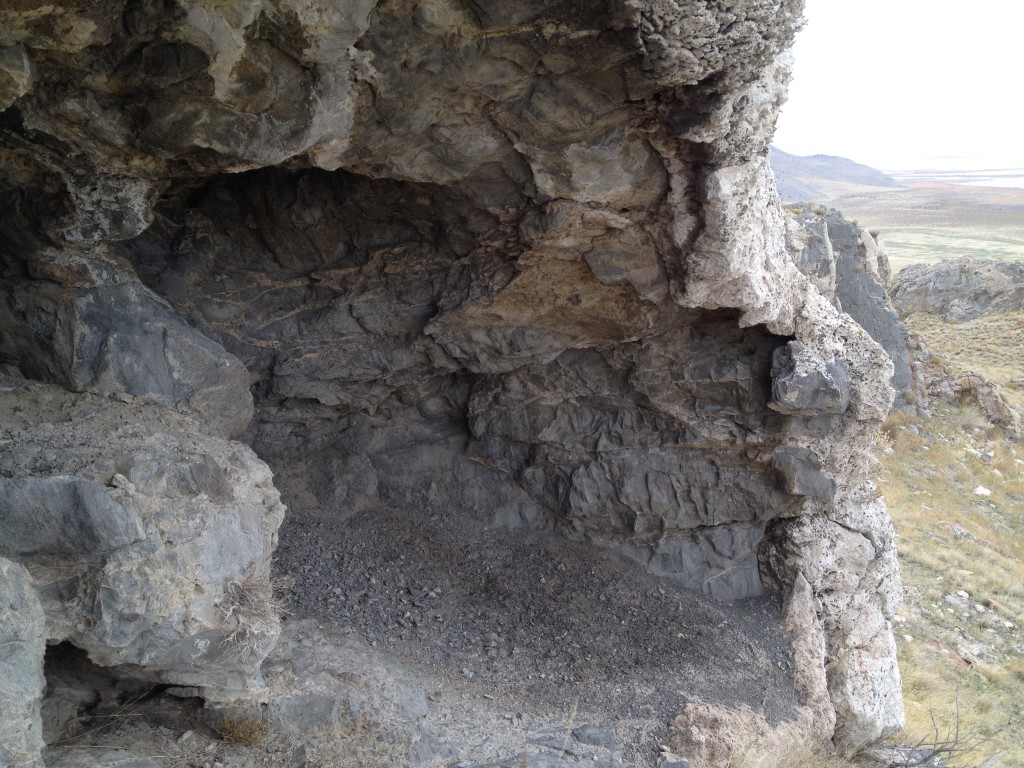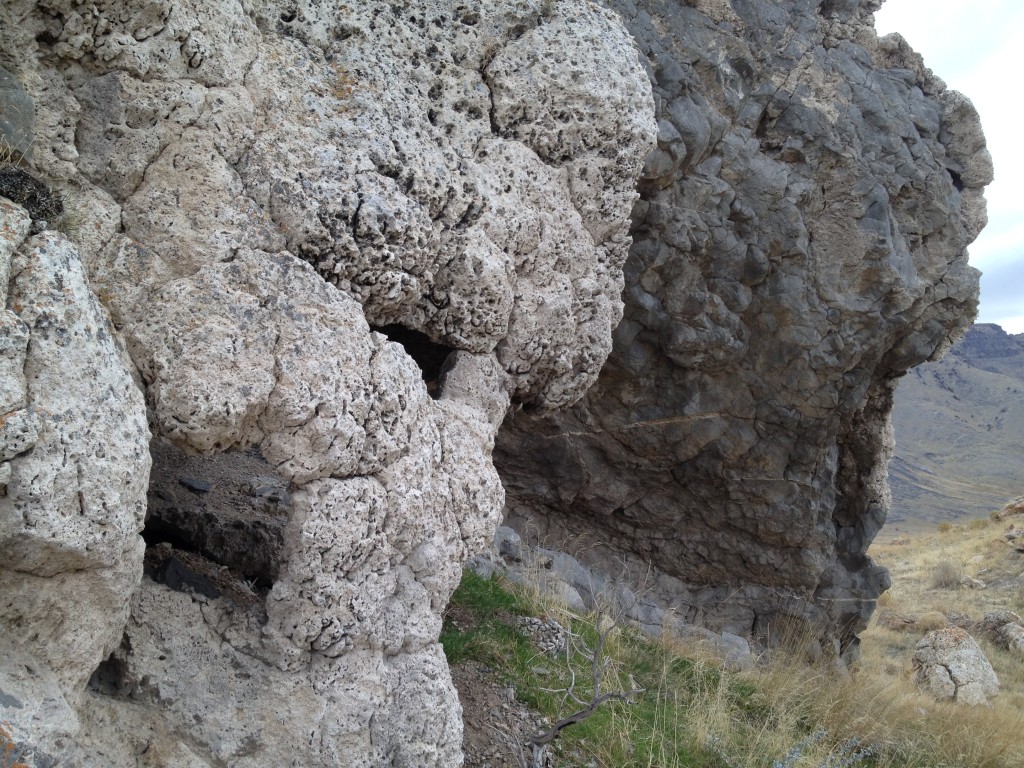 ---
From Concrete House and farther to the east about 500 yards, now hiking on the flat meadow area on top, you will see Toupee Rock which is right below the ridge line on the east side.
This interesting feature looks like a man's head with a concrete toupee for hair on top.
I really enjoyed this area because it has unique geological features and all of the caves and alcoves were fun to explore.  It was really peaceful and I feel like there is much more to experience on a future visit.  Here are the rest of my pictures from the next hour or so I spent hiking around.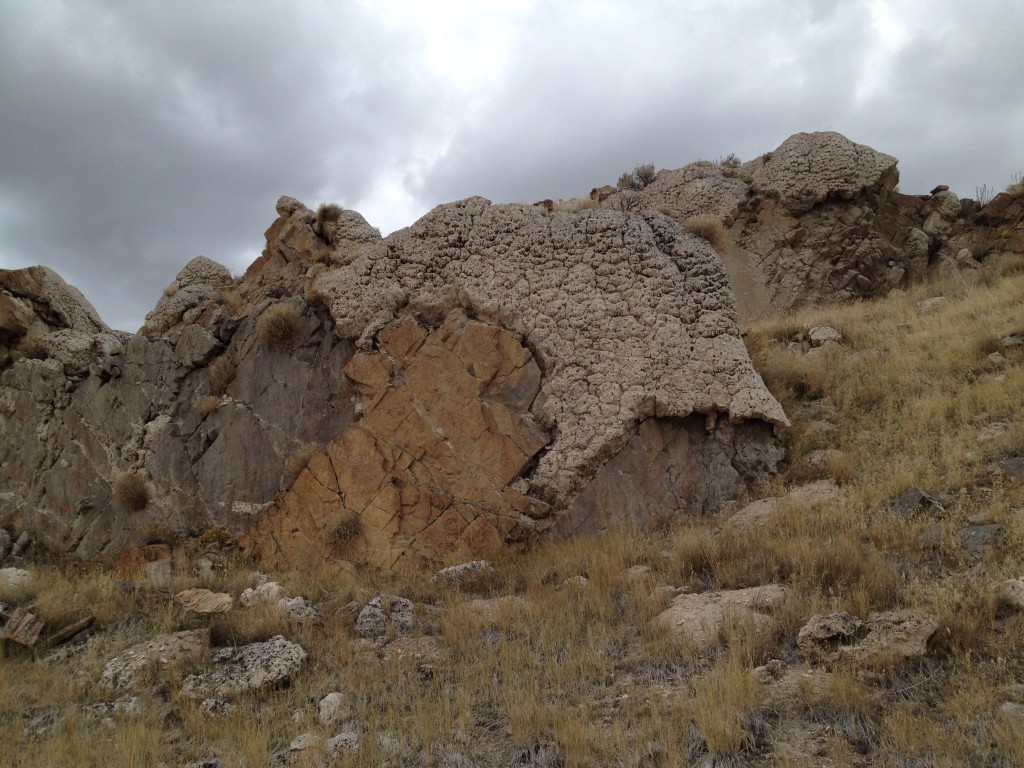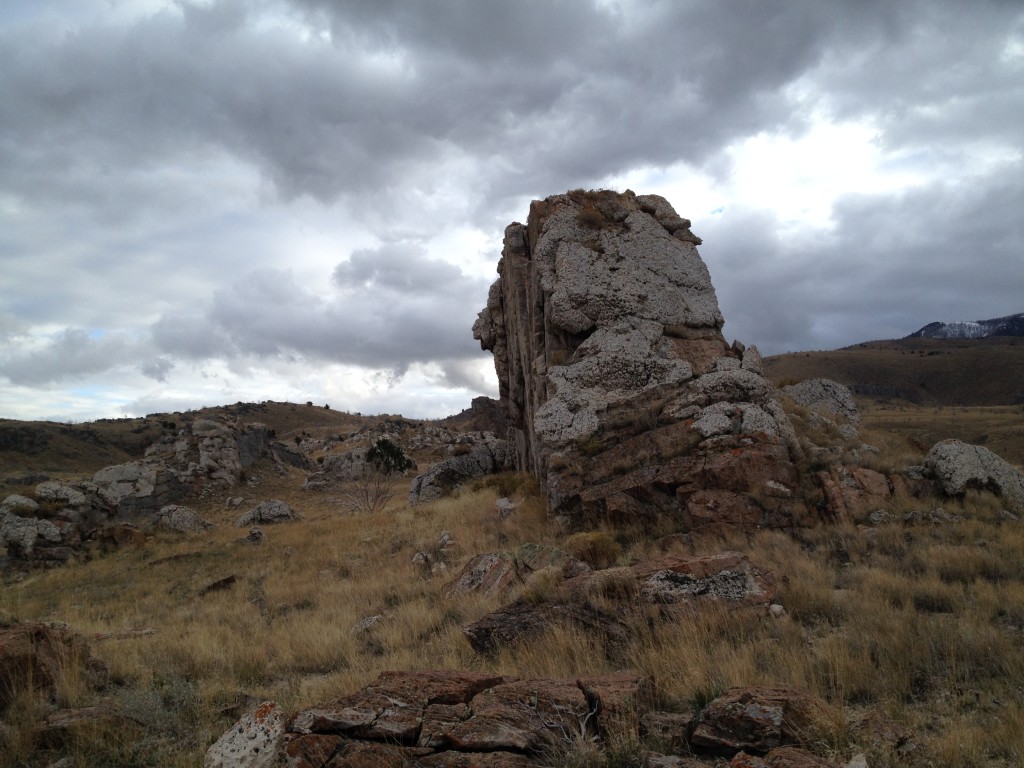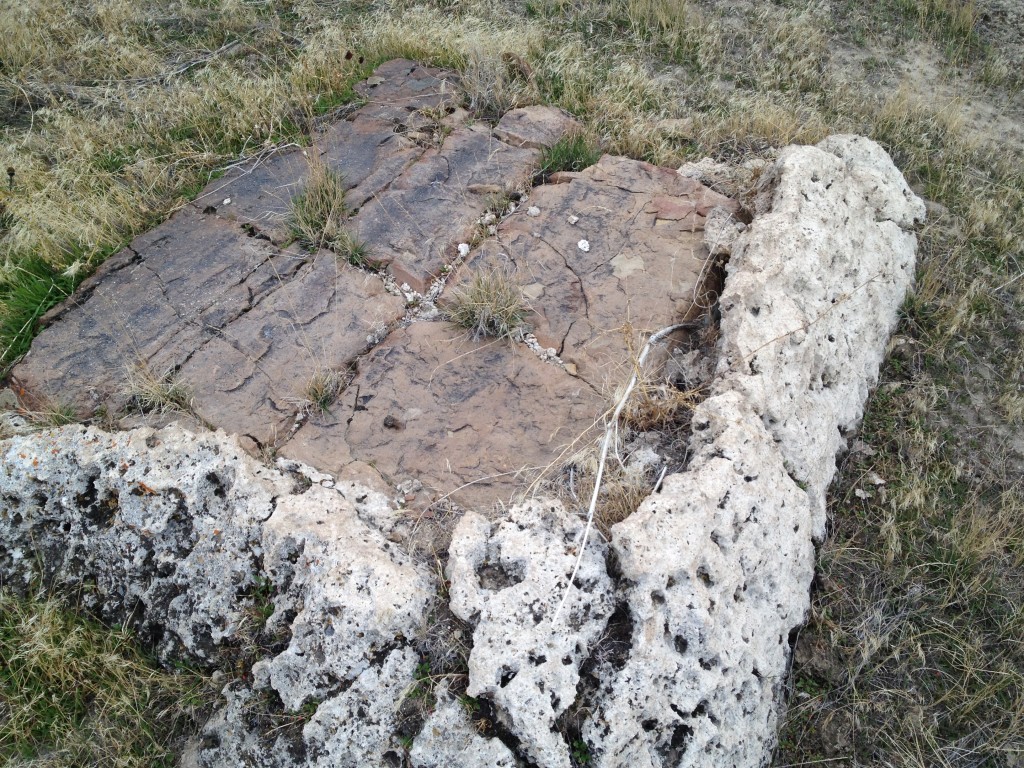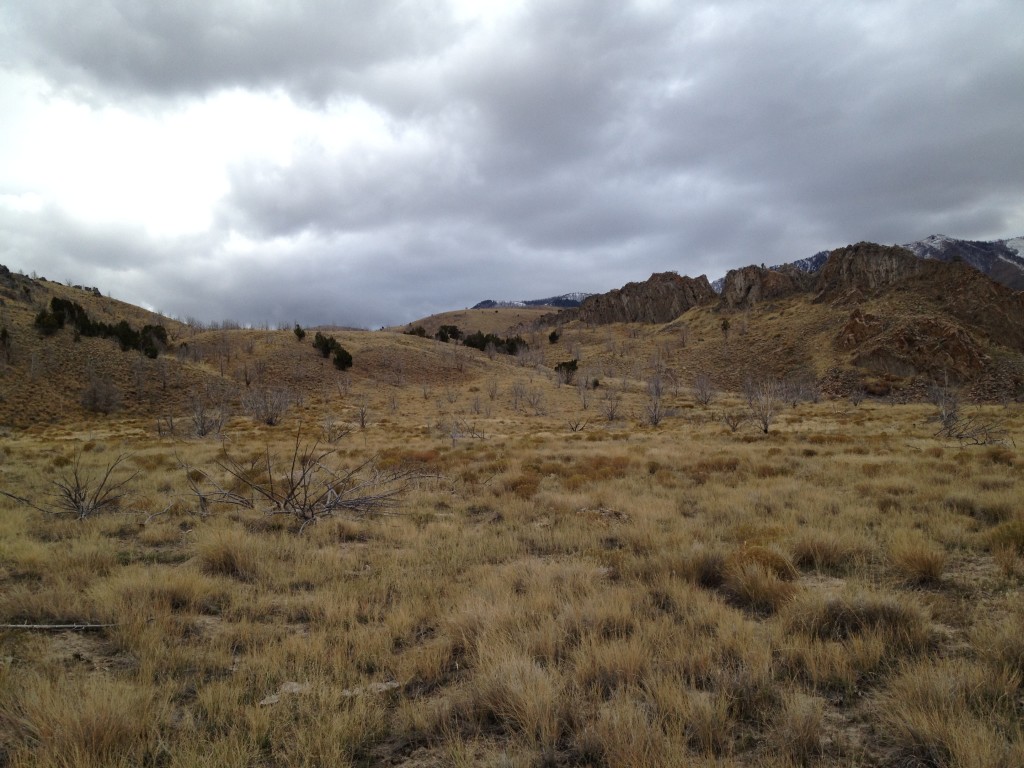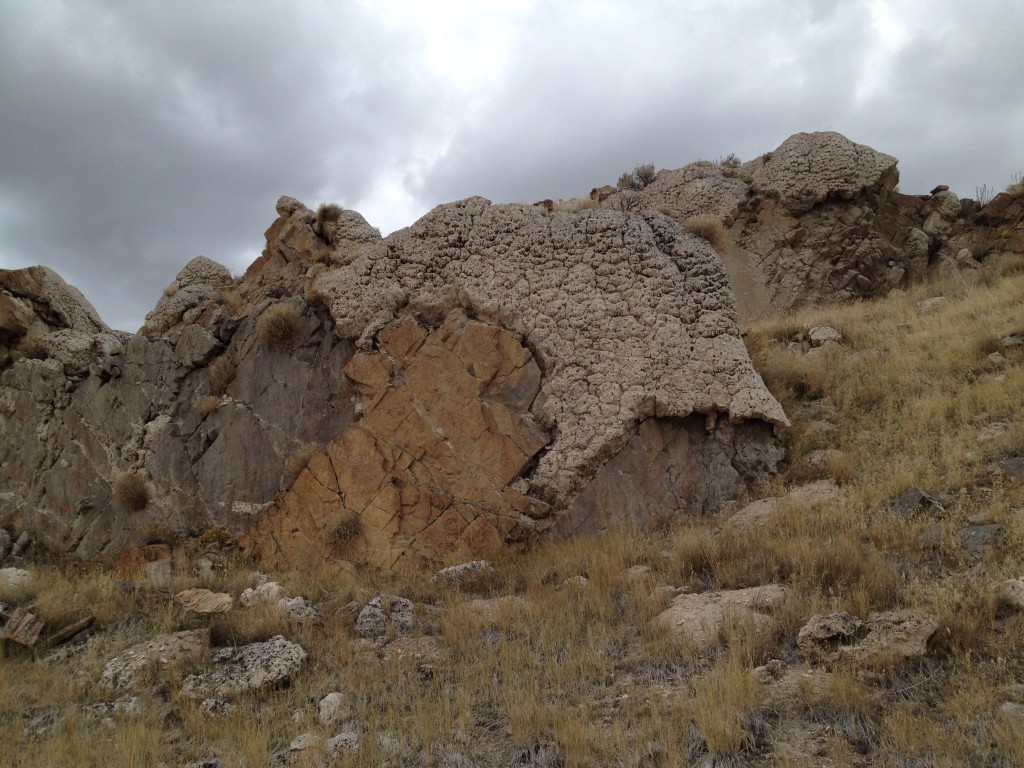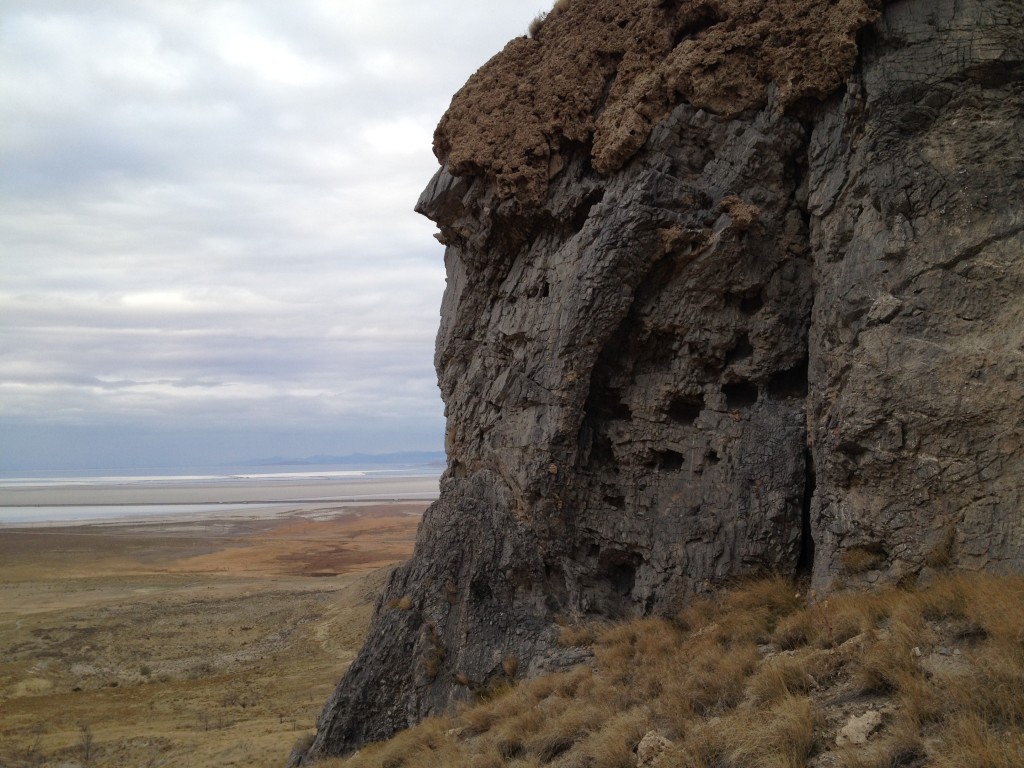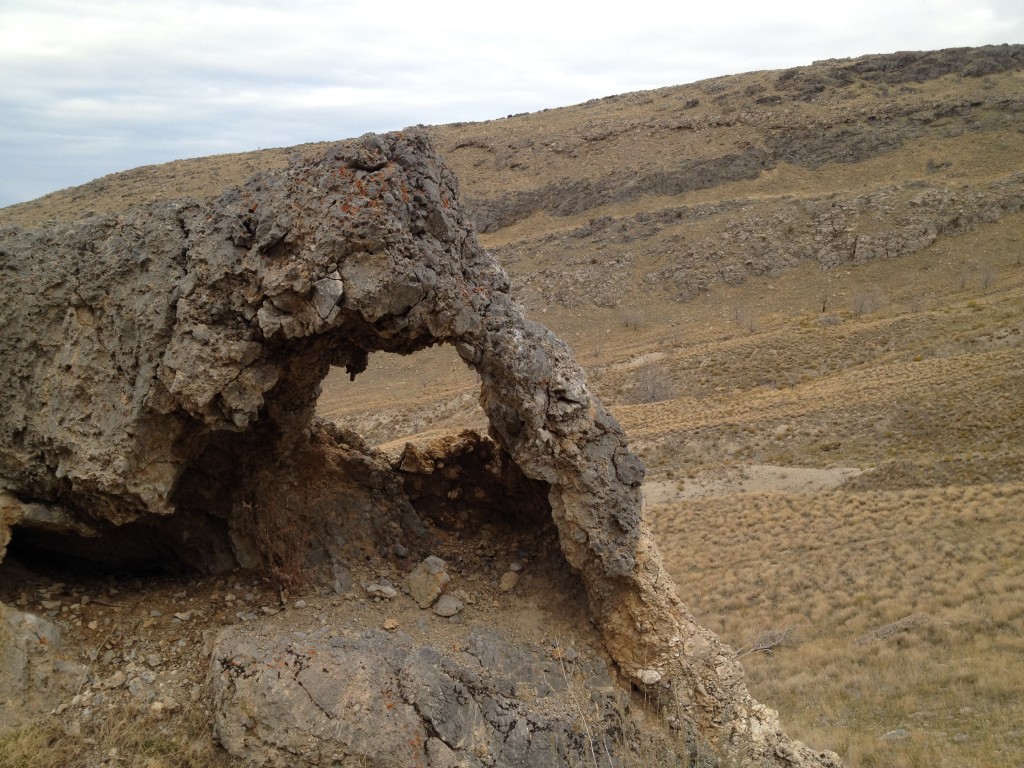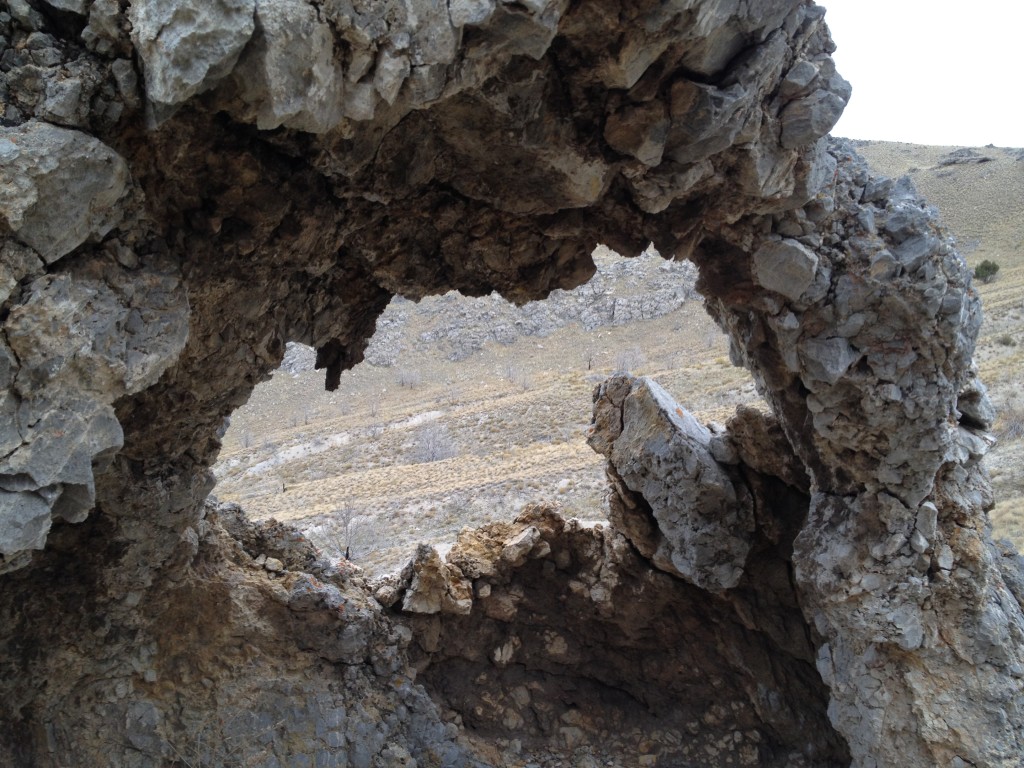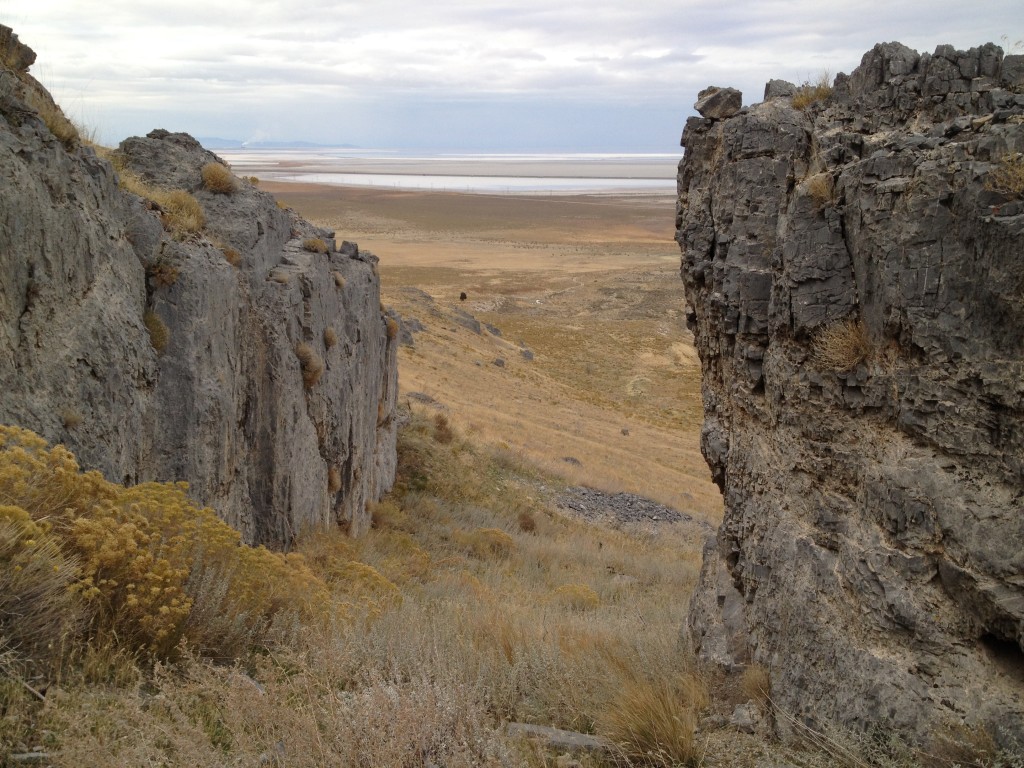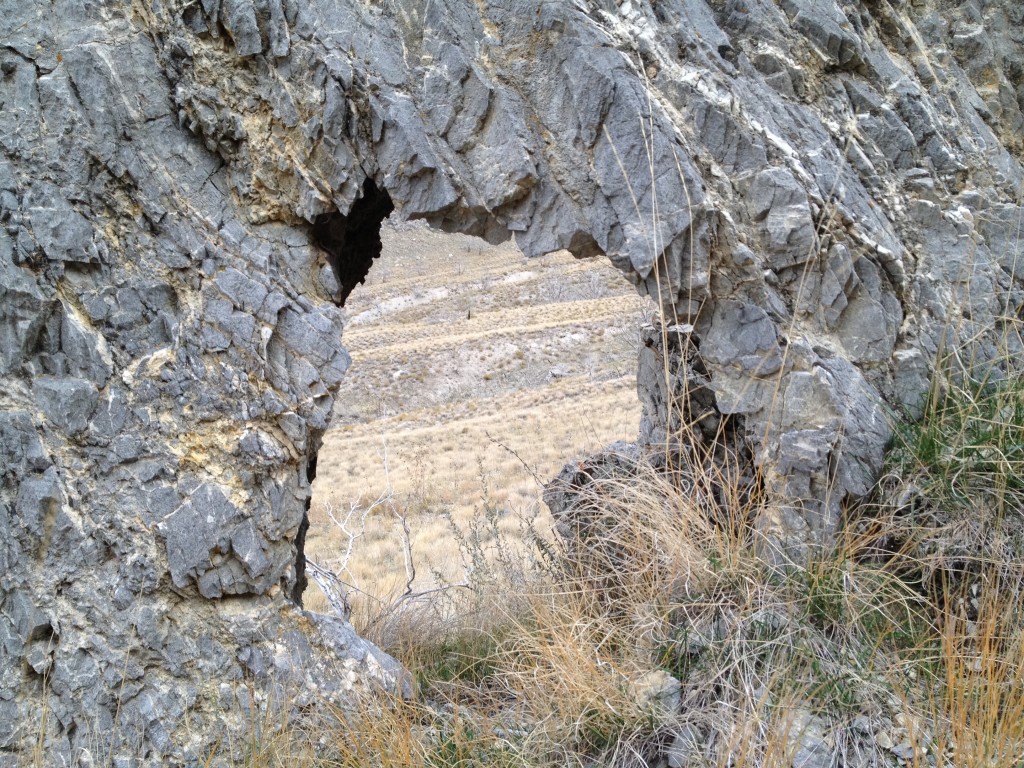 ---
The Return:
Head back down towards your vehicle.
---
Personal Thoughts:
Concrete Hill is a very interesting place with many odd rock features.  It is an out of the way place to visit but if you are around the area and want to see something new and interesting then you should consider visiting here.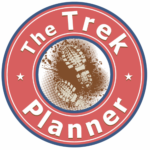 ---
Exploring Concrete Hill