Overview
Mountain Peaks, Mountain Lakes
627 feet gain, 282 feet loss one way
Lots of lakes to purify water from
Mostly in open sun at high elevation so make sure to wear sunscreen
GPS Coordinates:
Crystal Lake Trail Head:40.68302N, 110.96642W
Three Divide Lakes:40.68302N, 110.96642W

Trail Map
Driving Directions
The Trail:
Three Divide Lakes is a great trail that is a perfect introduction to hiking in the Uintas. It is easily accessible, pretty, and short enough for most kids to complete. The elevation gains are very gradual but you will never dip below 10,000 feet which can still make it strenuous since air can be harder to come by. This would be a great destination for an easy over night trip with lots of campsites. This trail passes close to some large mountains and passes a bunch of lakes. You will start at the Crystal Lake Trail Head. There is a lot of parking and an outhouse. We had to park way up the road because it was so busy on our saturday. It added more than a half mile just to get to the trail head. A map or GPS would be helpful on this hike to help you know which lakes you are seeing and which trails to take. For the most part just circle around the base of Mount Watson and you will get there eventually.
I was very surprised that despite all the cars once we got on the trail we saw very few people. You will immediately be awarded views of Mount Watson. You will be circling around the base of this mountain the whole hike so it will be a welcome and familiar sight.
In some of the boggy areas there are boardwalks to keep your feet dry. In July I never got my feet wet.
Soon you will come to the first lake. This is Cliff Lake.
Next is the smaller Petit Lake.
Next up is Watson Lake. This is directly below Mount Watson.
There were some awesome flowers just beyond Watson Lake. This area is where you will gain the most elevation.
From the highest point of the trail you will have awesome views of Bald Mountain off to the East.
To the northeast you will see the spot known as the "Notch." Just on the back side of this is Ibantik Lake.
You will then descend down to Clyde Lake. This is the largest of the lakes you will see and I think it had the best campsites. The dog loved it too.
Very close to Clyde Lake are the Three Divide Lakes. These are 3 small but very pleasant lakes with mountains on both sides.
The Return:
You can return the way you came or make a loop option around cliff lake and then on to Wall Lake. This path would make it about 6.5 miles instead of 5 round trip.
Personal Thoughts:
This is a great trail that is perfect for an easy day hike or overnighter. Its a great way to see the amazing Uinta Mountains. Other trails to check out in the area include: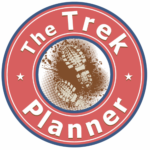 N,