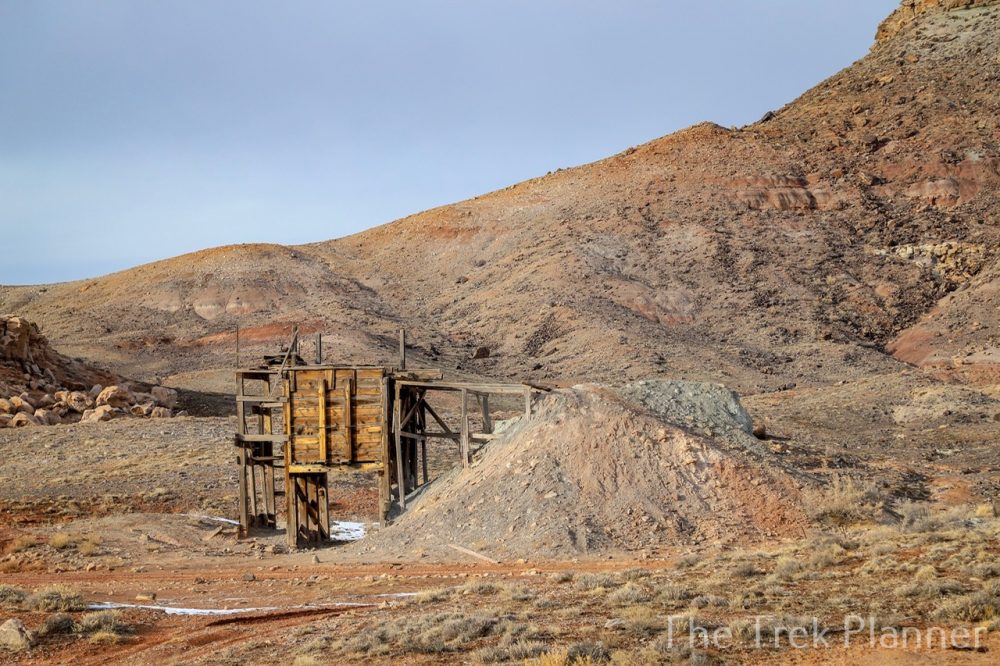 Overview
Yellow Cat Mesa, near Green River, Utah
Mines, mining relics, and mining structures
No water out here. Bring your own!
The only trails are the dirt roads
Bring snacks and meals as needed.
GPS Coordinates:
Because this area has many open mines and relics, The Trek Planner will not post GPS coordinates for the general public.  However, if you are a Trek Planner Insider member, you will see the GPS coordinates appear below!

The content you are trying to access is only for Trek Planner Insiders. Signup
Trail Map
The content you are trying to access is only for Trek Planner Insiders. Signup
Driving Directions
The Poison Strip Mine is located near Green River Utah on Yellow Cat Mesa.  Yellow Cat Mesa is north of Arches National Park but not inside the park.  The Yellow Cat Mesa is on BLM land so there are no fees or services.  You could technically make it out here not in a truck or Jeep.  I would however, recommend bringing a high-clearance vehicle with 4-wheel drive, and a jack and air pump if you have it too.
The Trail: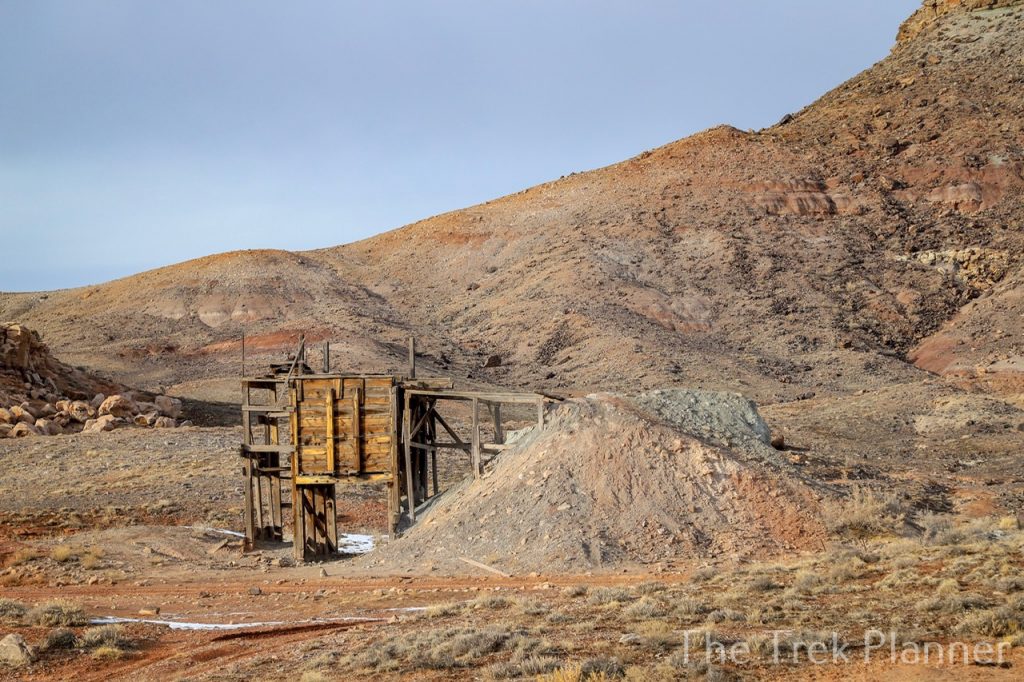 I found the Yellow Cat area while looking at some US topography maps around the Moab area. Then I scouted some potential mining locations on Google Maps and then I just drove out there on day.  I didn't see a single person (maybe because it was a Monday morning in the middle of January).
Yellow Cat Mesa is located just east of Green River, Utah.  There are many off-road trails and things to see but the main attraction for me was the old mining activity.  I was surprised by how many mines dotted the land.  I would drive a mile and pass several adits on the side of the road or see old barrels, cans, vehicles, tailings, and wooden structures – jackpot!  I think a return visit would be worth it.
You can drive right up to many of the mines and structures.  In fact, I didn't do much walking.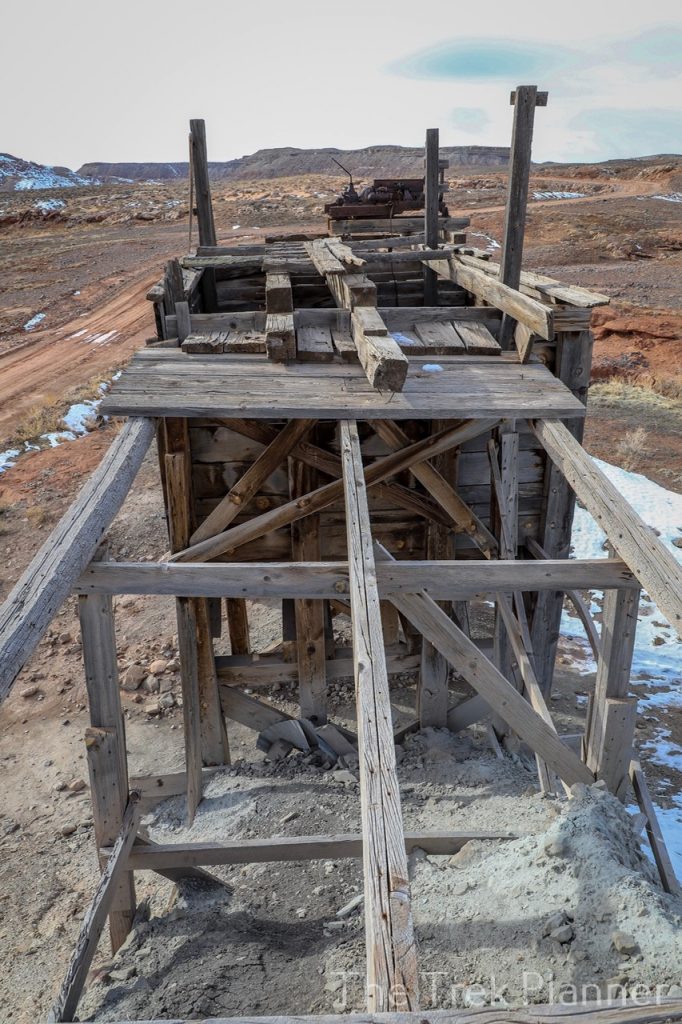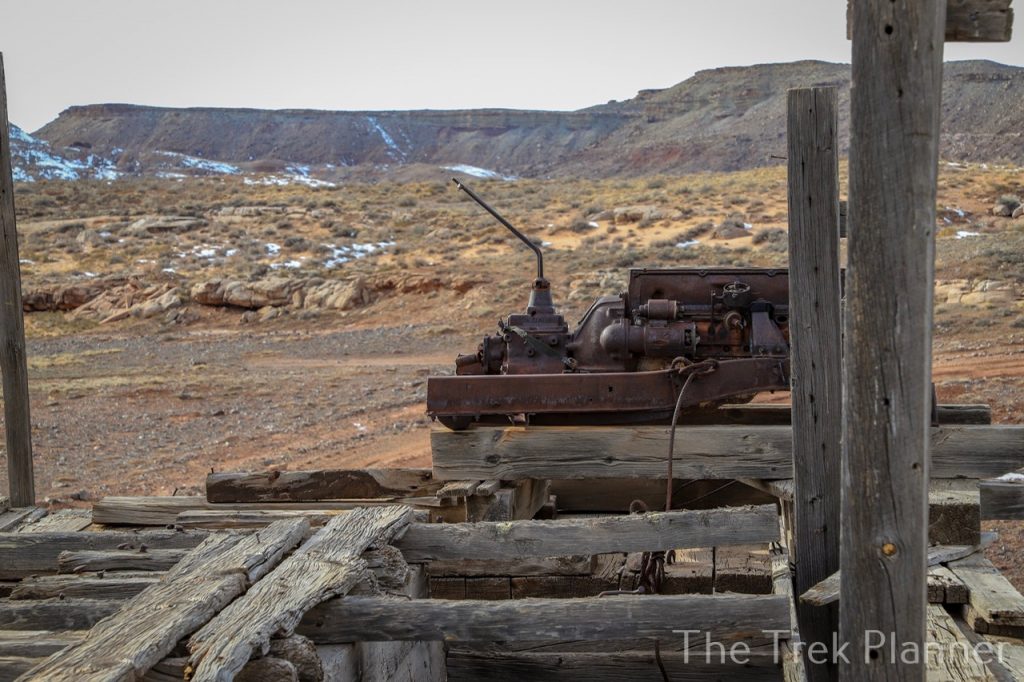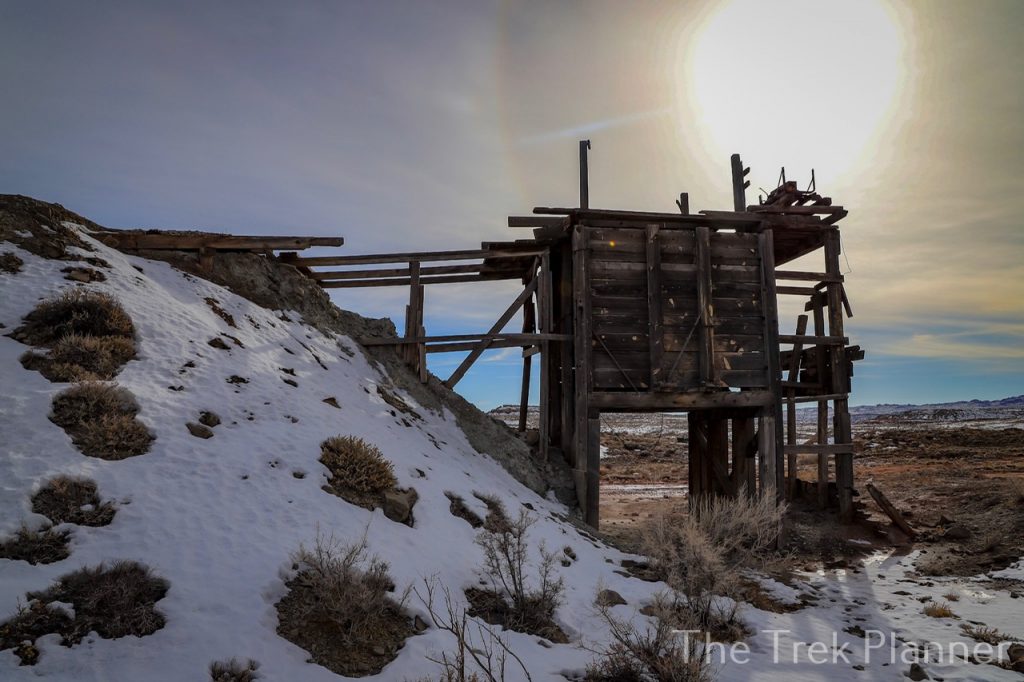 The Poison Strip mine isn't the official name of this mine.  On the US topography maps this mine is simply called "mine", but since it is located in what is called The Poison Strip, I will call it the Poison Strip Mine.  From the winding road, you will immediately see the tall intact ore hopper right when you enter The Poison Strip.   It is still in great condition and was fun to check out.  There aren't any mine entrances at the hopper but I surmise the opening was located in the shallow pit to the right of the ore hopper.  I'm thinking the ore would have been mined and then brought to the surface where a hoist was used to pull up carts or buckets and then the ore hopper filtered the ore down below into trucks to take away for processing.
I'm not exactly sure what was mined here but I think it could have been uranium.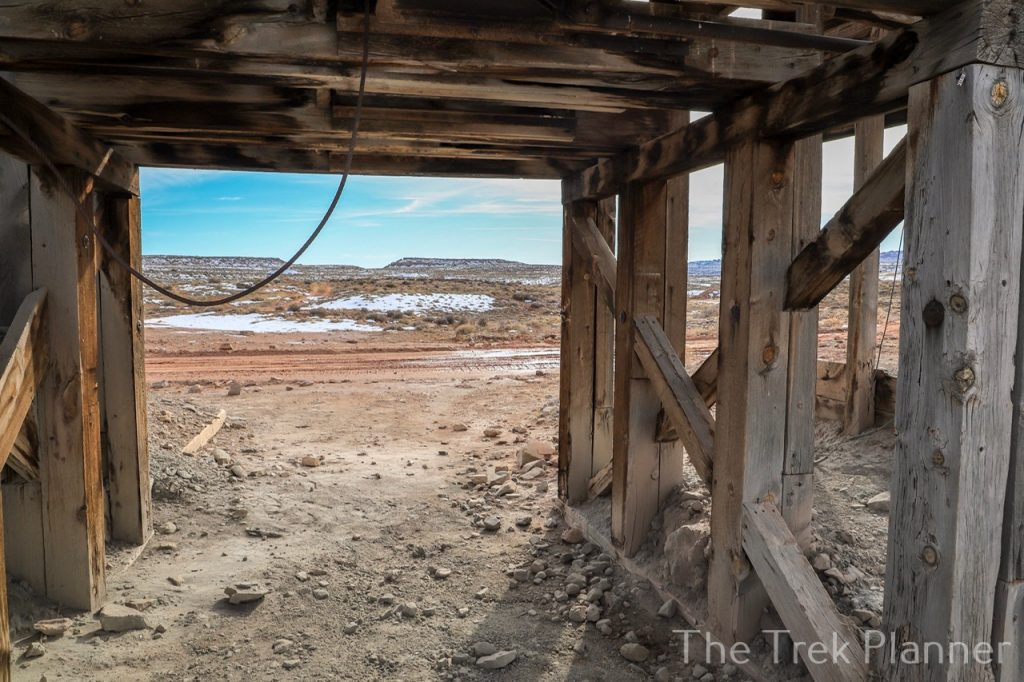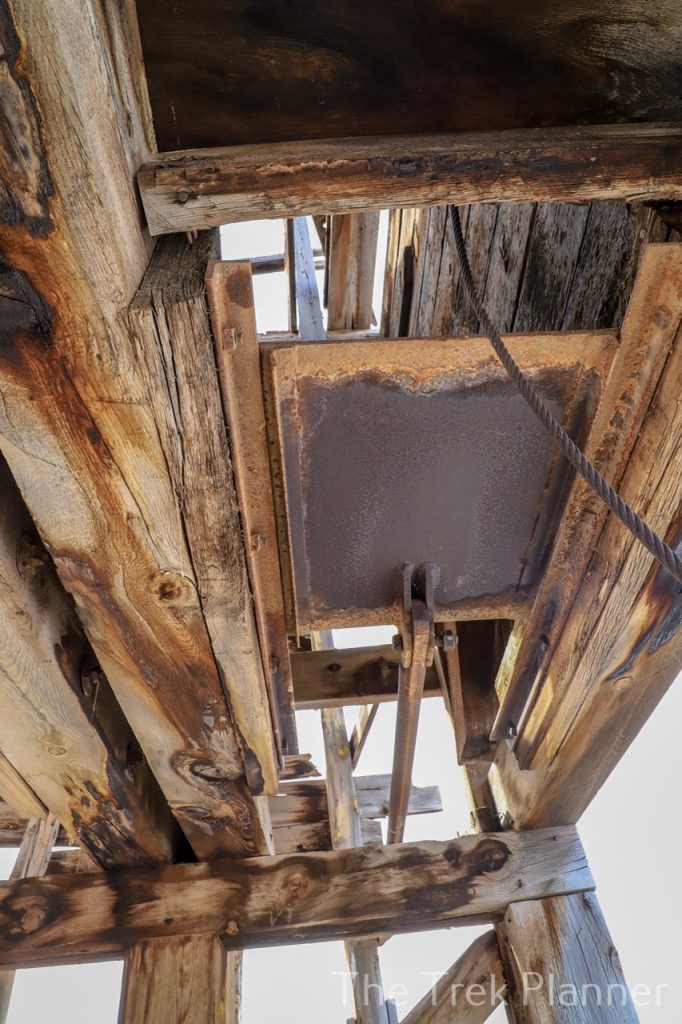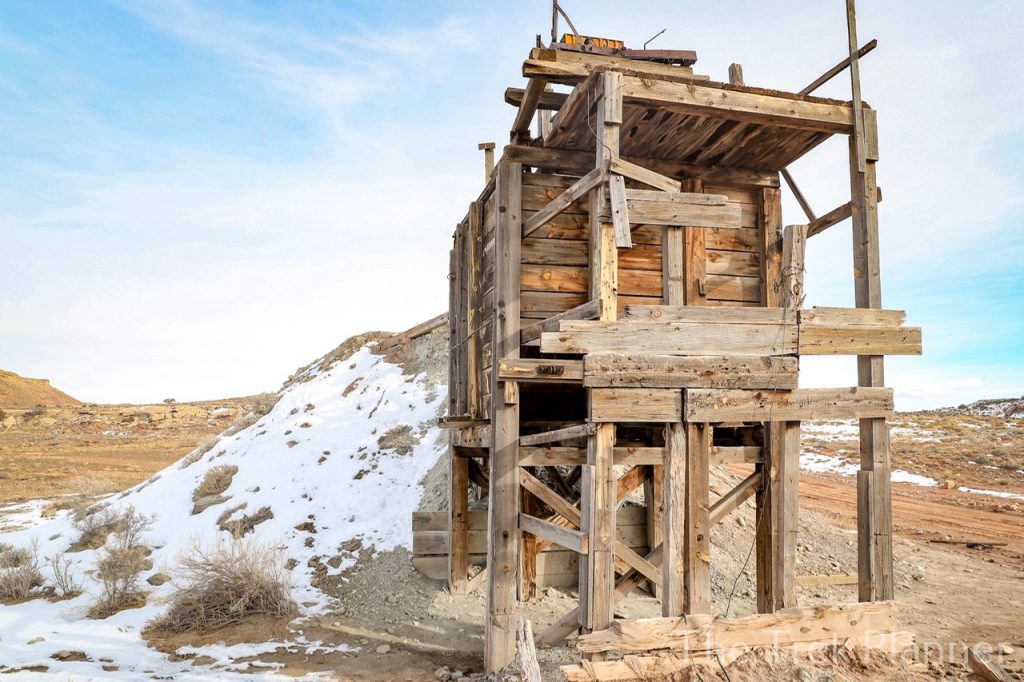 There are lots of other great things to see in this immediate area too!  To the north east you will see remnants of a vehicle.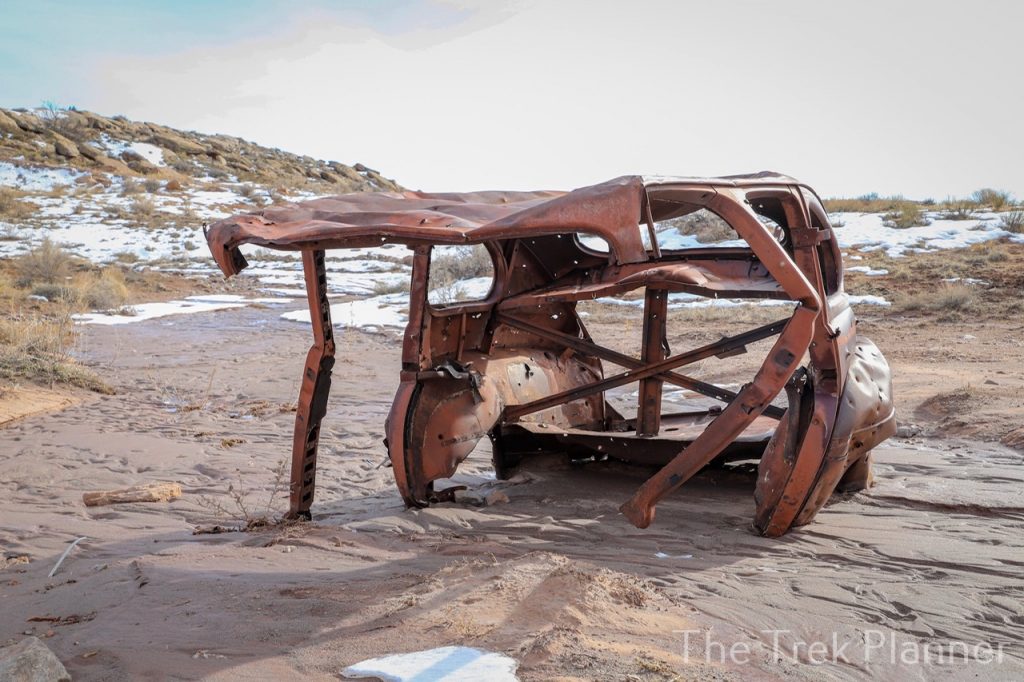 If you cut south east from here you will find lots of cans, tools, hoses, rubber, and even some smaller wooden structures.  There are lots of boulders too so make sure you check around them for relics.  I found a beer bottle in almost perfect condition!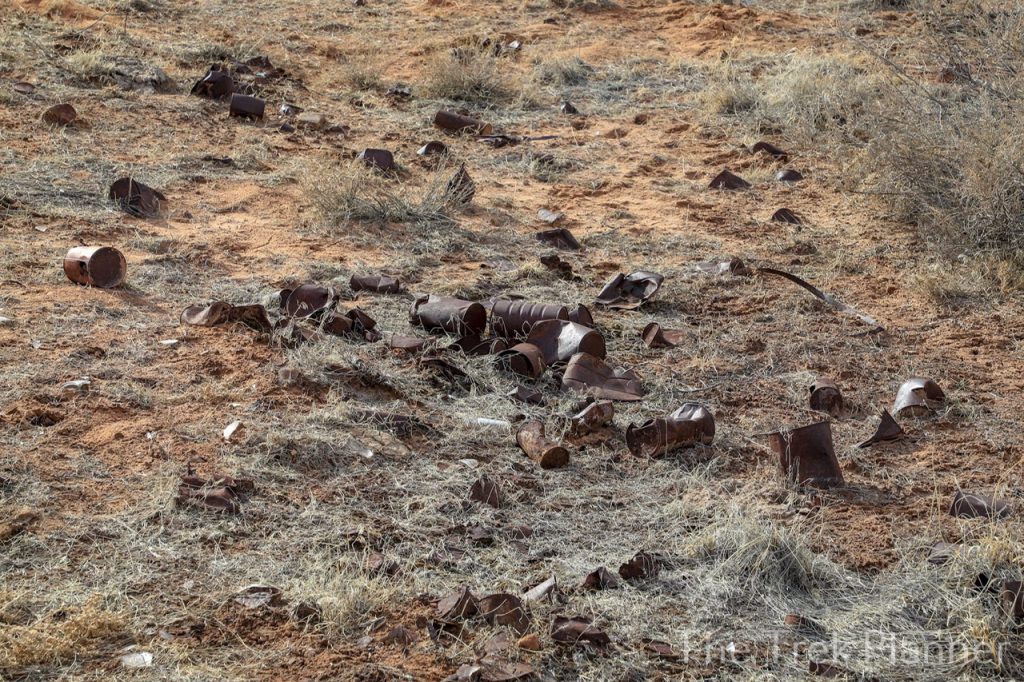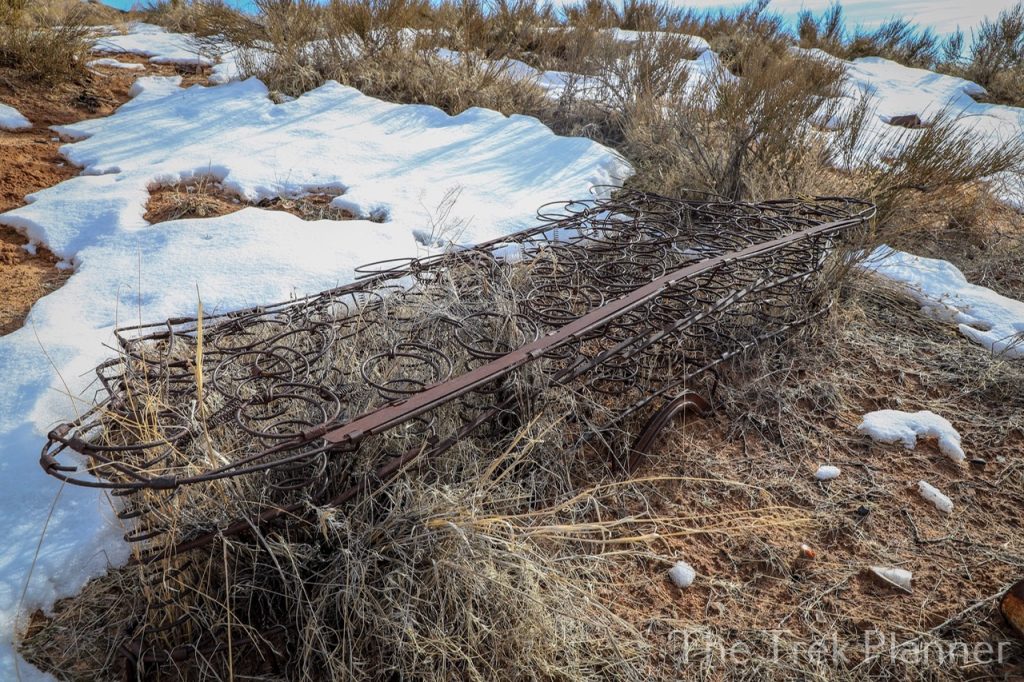 Across the road to the south I found large piles of cans and another wooden structure of some kind.
South of The Poison Strip Mine you will find what appears to be a grave.  It could just be a pile of rocks but there is a cross too.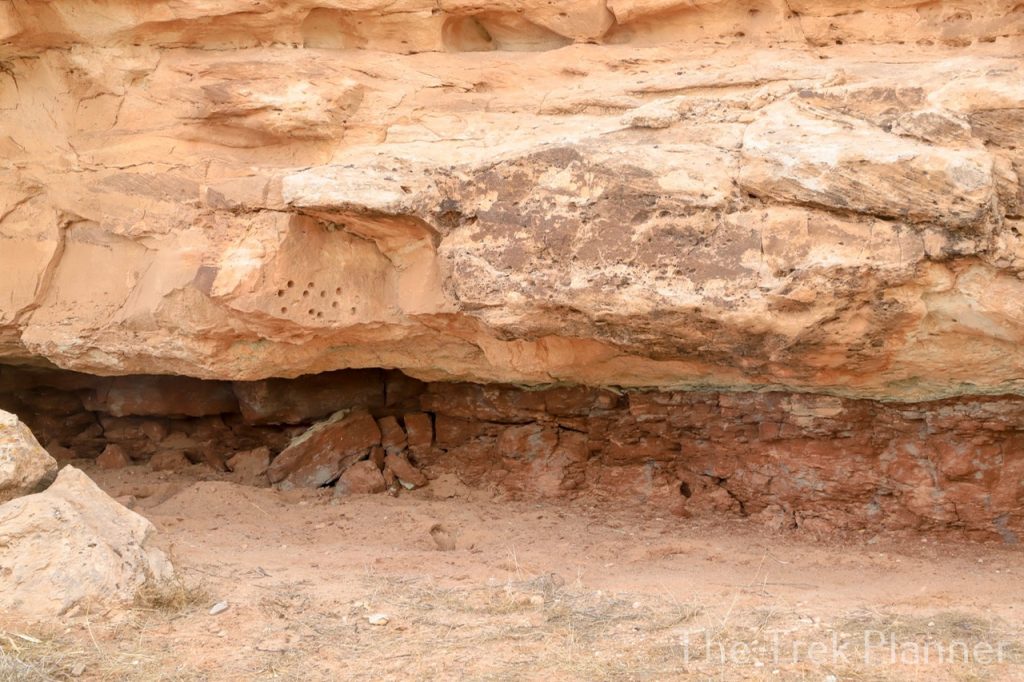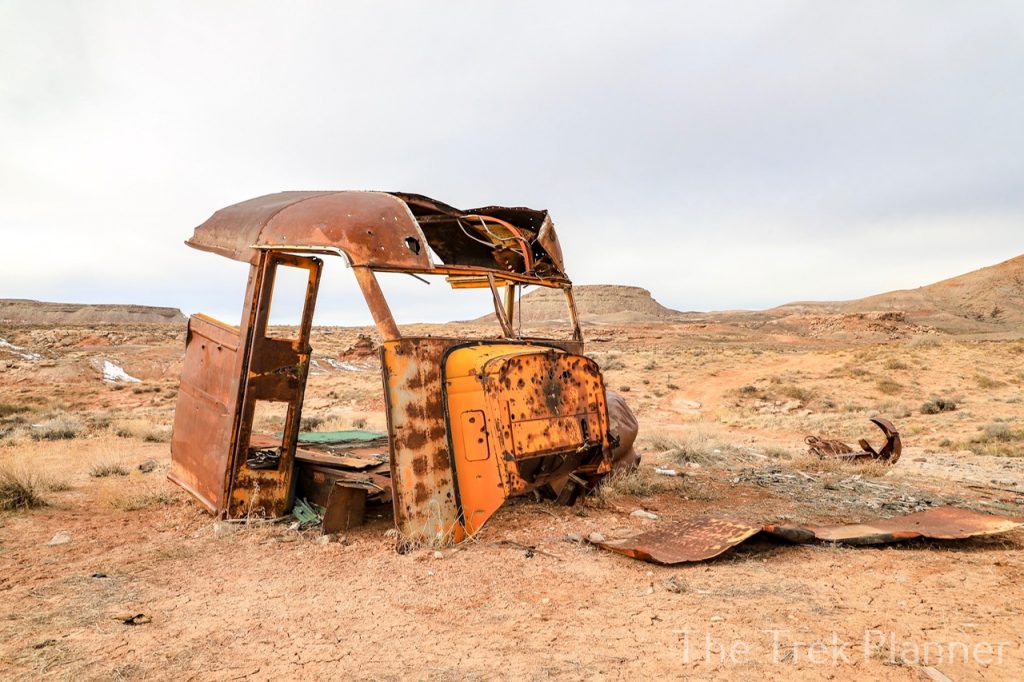 A little ways to the east of The Poison Strip Mine you will find some open mines with bad air coming out of both of them.  I say bad air because the air smelt old and rancid.  It could just be rotting wood inside the mine or it could be poisonous gases.  Either way, I wasn't going to find out so I took a few pictures and left.
Personal Thoughts:
I really enjoyed exploring The Poison Strip Mine.  There wasn't too much to see in terms of the actual mine below the surface but I love seeing the relics and work that went on above.