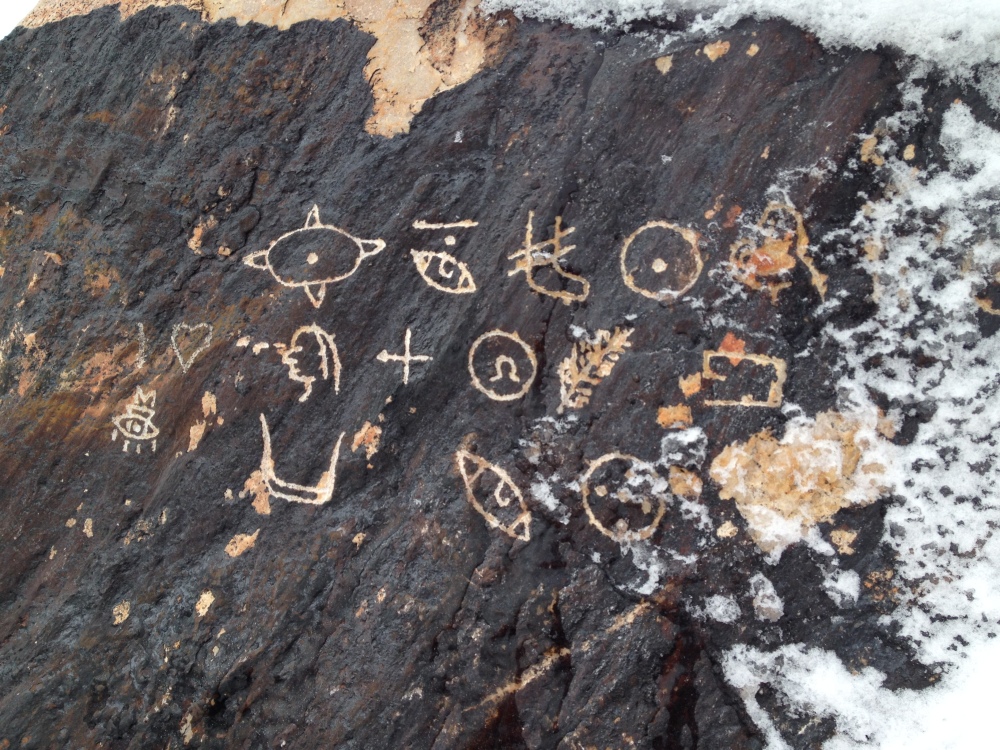 Overview
Ogden Utah - Northern Utah
About 1.1 miles round trip
Trail is clear and visible. Dirt path
Bring a bag for food and water
GPS Coordinates:
Trailhead: 41° 13.605'N, 111° 55.843'W
The content you are trying to access is only for Trek Planner Insiders. Signup
Driving Directions
Just head to 22nd street in Ogden and go as far east as you can. You will come to a parking lot where the trailhead is located.


The Trail:
The trail starts at 22nd street in Ogden and it quickly rises up to the Bonneville Shoreline Trail.
Once I was where I thought the trail was to the hieroglyphs I just went straight up the mountain a few hundred yards.  The trail was tricky since there was about 8 inches of snow on the ground but I managed to see where the outline of the trail was for the most part.
After about 150 yards you will see several large boulders.  You are now very close.  Continue to follow the trail for about another 30 yards or so and you will wind around to the rock that has the carvings on it.
The carvings are facing south and the trail just goes right up to it.
The hieroglyphs are definitely not Native American.  They could however be from aliens!
If you look at them closely you can see that they are chiseled, probably by a bored local.  If I had to guess by the time frame, I would say that these are probably made in the last 10-15 years.
The Return:
Head back towards your car the same way you came.

Personal Thoughts:
If you just so happen to be in the area you can stop by and check these out.  I thought they were kind of neat.