Overview
Mesas and Vistas, old mine ruins
Dirt road with large rocks in places
This trail is intended for ATVs. So when you take a full size truck up it, you know you are in for a good time. This Trek is based off of our experience in a truck. The ratings below though are attempted to be objectified as if we were in an ATV, and are difficulties are lower than what we experienced in the truck.
GPS Coordinates:
ATV Trailhead: 38° 39.875'N, 110° 40.806'W
Metal Headframe: 38° 40.746'N, 110° 40.421'W
Wood Headframe: 38° 40.901'N, 110° 40.650'W
Ridge Overlook: 38° 41.030'N, 110° 40.493'W
Trail Map
Driving Directions
The Trail:
It is always a good sign when the parking area is full of trucks that have unloaded their ATVs, and we drive right past them. It is also always encouraging when ATVers see you from a distance, turn and rush over to get a better look and give you a vigorous thumbs up or shout "You got that up here!? Are you crazy?"
That said, the Temple Mountain Trail is actually not too bad in a truck. It is definitely technical, and a spotter was needed many times (shown on the trail map above). But we never scraped on the way up, and only scraped on the way down because my spotters were too lazy to get out of the truck and help.
The trail starts just past Goblin Valley shortly after the road becomes dirt.
The trail curves around the plateau and climbs quickly. There are a few tough choke points and obstacles, but the majority of the road fits a truck without a problem; of course, the trail is an old mining road. On an ATV the trail would be fun and quick. In the truck we took it slow and had to do some crawling over and around obstacles.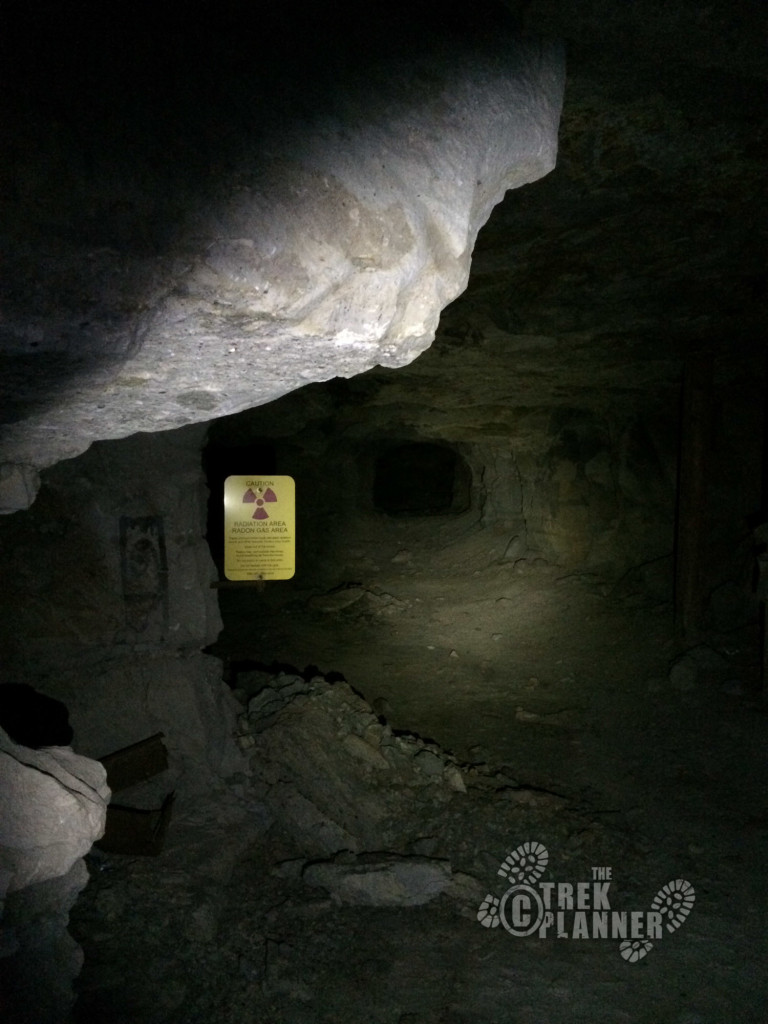 The mountain is riddled with adits and shafts. As soon as you pull off the main road and start to head up the trail you can smell the musty odor of mine. It smells wet and moldy. Not very inviting if you are thinking of entering.
We checked all the entrances listed on our map, and found only one open. The rest are collapsed or very securely gated. The one open entrance has a scull and cross bones and says bad air on the wall by it. We didn't have our gas detectors with us and decided, as you should, to stay out. Chances are fellow explorers scribed that warning after they went in and encountered bad air.
---
We popped up on top of the plateau. There are several different trails. We kept to what appeared to be the main one.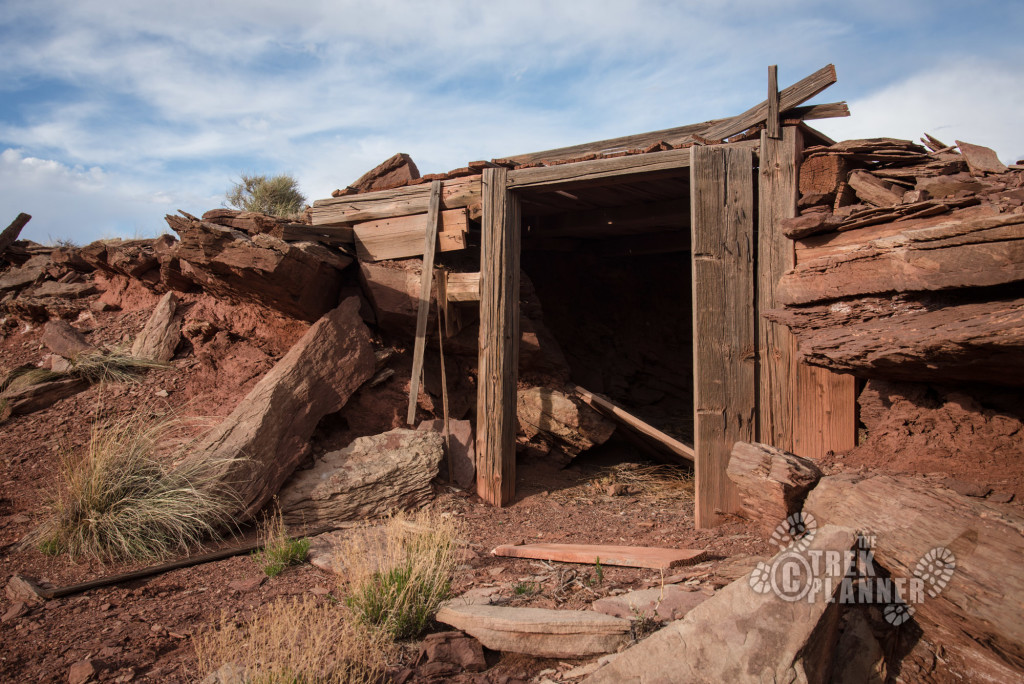 The area is littered with old ruins and debris from the mining days. There is a ton of cool stuff to see.
Probably don't do this… just saying.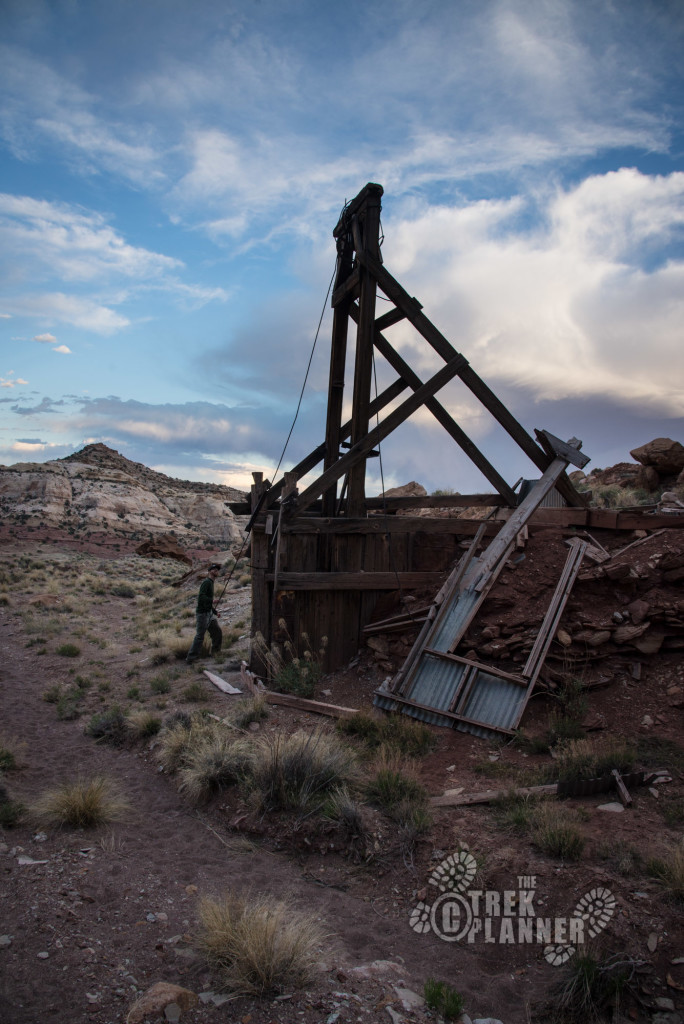 ---
The plateau is pretty flat, and gently climbs to a ridge at the north and backside of the San Rafael Swell, where it then drops down and into the rolling mesas beyond.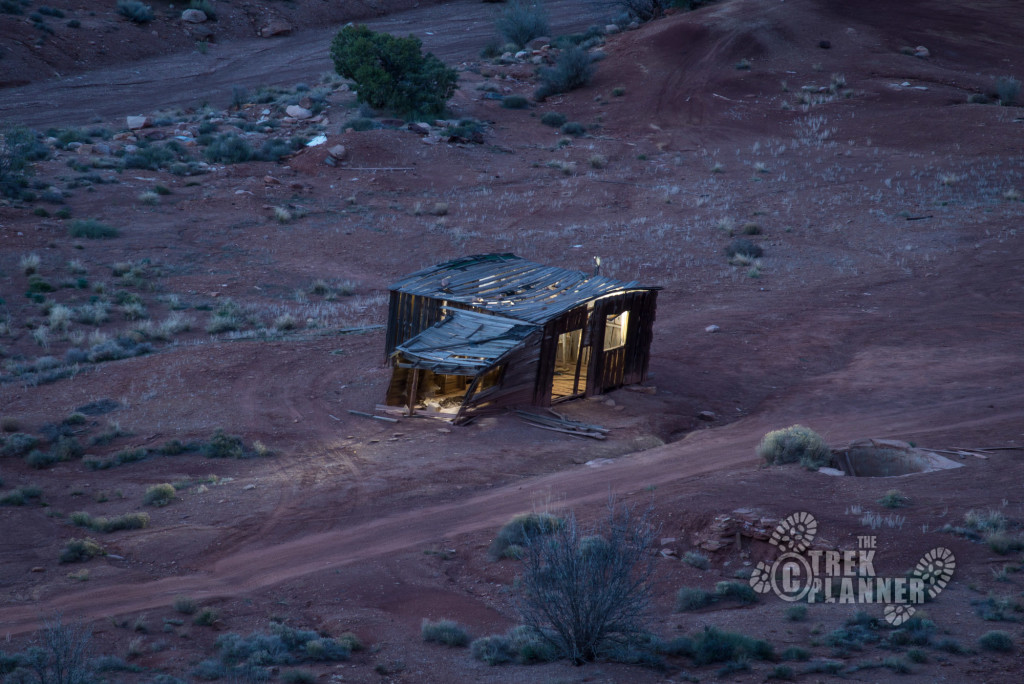 This little shack is a famous landmark for the area. We didn't make it down in our truck due to blocked road (early 2015). ATVs would have done fine.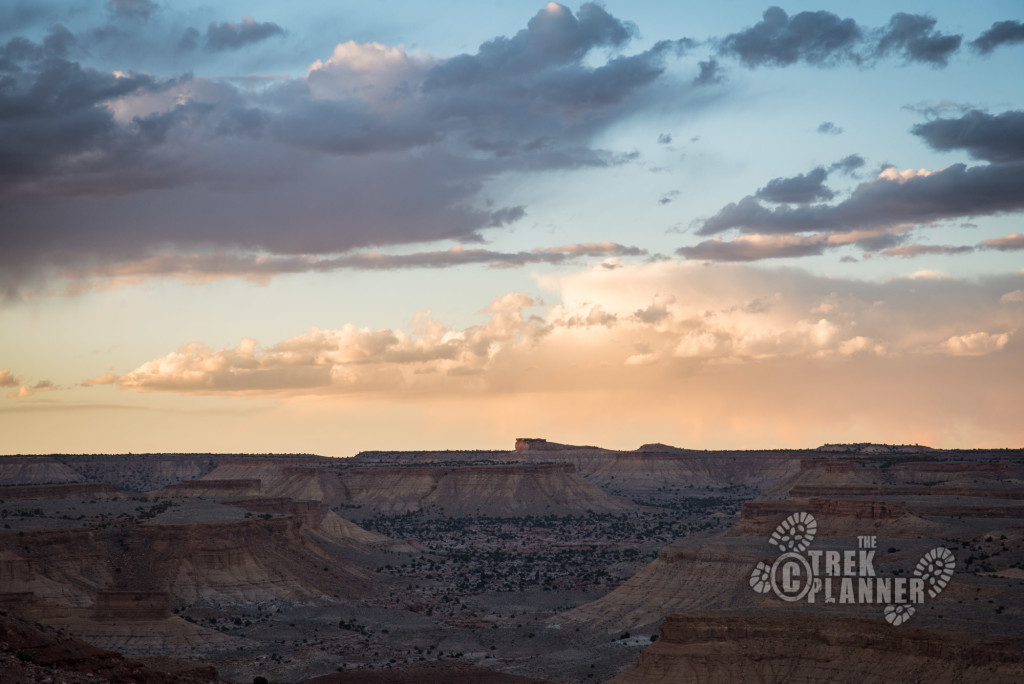 We drove back up to the ridge and enjoyed the sunset. The evening was quiet. All the other off-roaders had long headed back to camp for dinner.
The Return:
As it grew dark we took the same road out we had taken in. We didn't feel like being too adventurous when we couldn't see well.

Personal Thoughts:
This is a fun area for off-roading, and to see some cool ruins. I enjoyed the challenging drive, and the cool things we found. On a motorcycle or four wheeler you could have a blast here. Once you are down on the backside of the Swell there are miles and miles of trails.
This is not a good place to go mining. We have no intentions of coming back to go underground.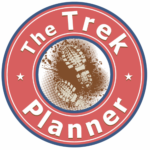 External Resources:
A Mountain Biker's perspective