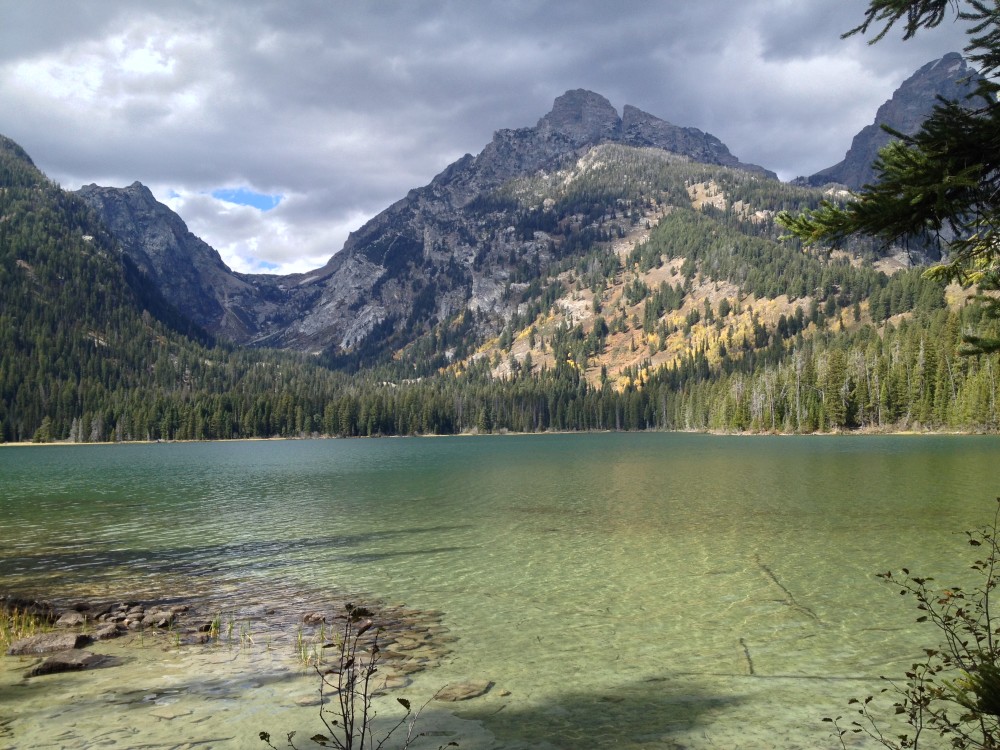 Overview
Grand Teton National Park, Wyoming
Taggart Lake, wildlife, Grand Teton mountains
About 3.2 miles round trip
Entrance fees required for the national park
Lots of shade but also lots of sun exposure
Very good dirt trail. Easy to follow
Only allowed in designated areas and by permit only.
Bring meals and snacks as needed.
Hiking shoes, hat, sunglasses, backpack for food and water, camera
GPS Coordinates:
Trailhead: 43.69321, -110.73299
Bradley Lake Fork: 43.70214, -110.74402
Taggart Lake: 43.70082, -110.75163
Trail Map
Driving Directions
The Trail:
Taggart Lake turned out to be one of my favorite hikes in Grand Teton National Park.   I thought that hiking to a lake wouldn't be so excited but I couldn't be more wrong!
The trailhead begins in a big parking lot right off the Teton Park road.  One the day that we hiked we saw tons of hikers going to Taggart and also the nearby Bradley Lak.  The trail is easy to follow and doesn't gain much in elevation over the entire 1.60 miles to Taggart Lake.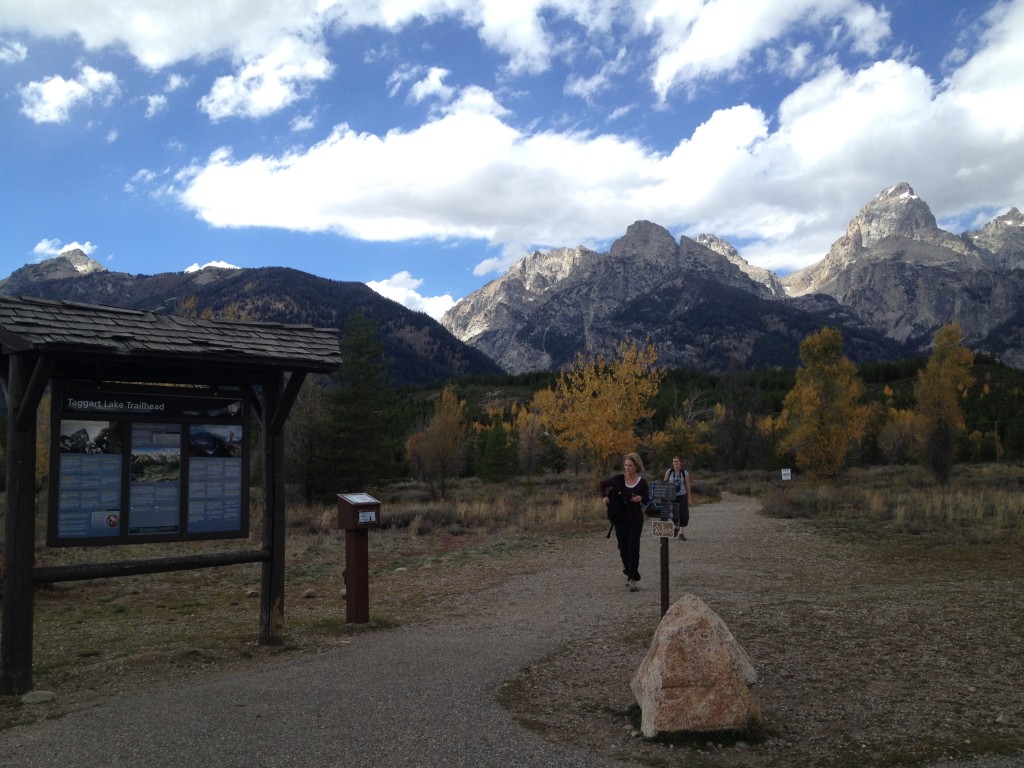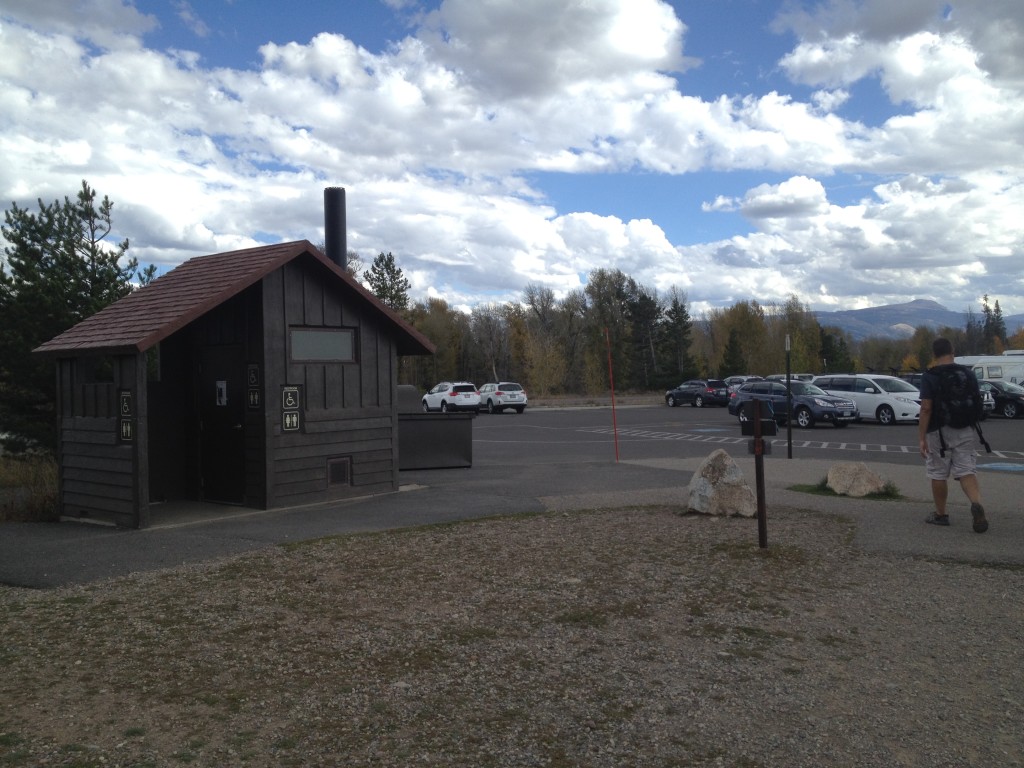 At about .13 mile into the trail, you will shortly come to a fork.  The left fork (the trail that keeps going straight) is the long way to Taggart Lake.  We didn't do that one but if you feel adventurous, go for it!  We stuck to the right trail until we came to the creek crossing.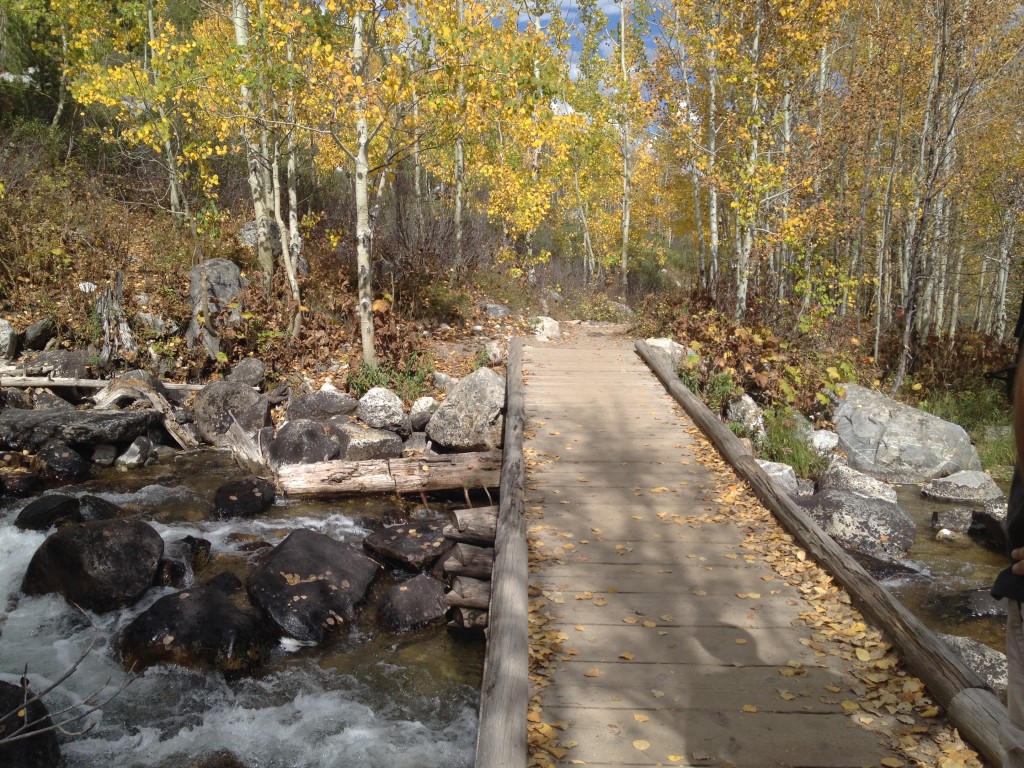 Just after this crossing you will take an left arching turn towards the mountains but you will pass some historic farmland with old houses and other structures.  We made a quick stop to check them out.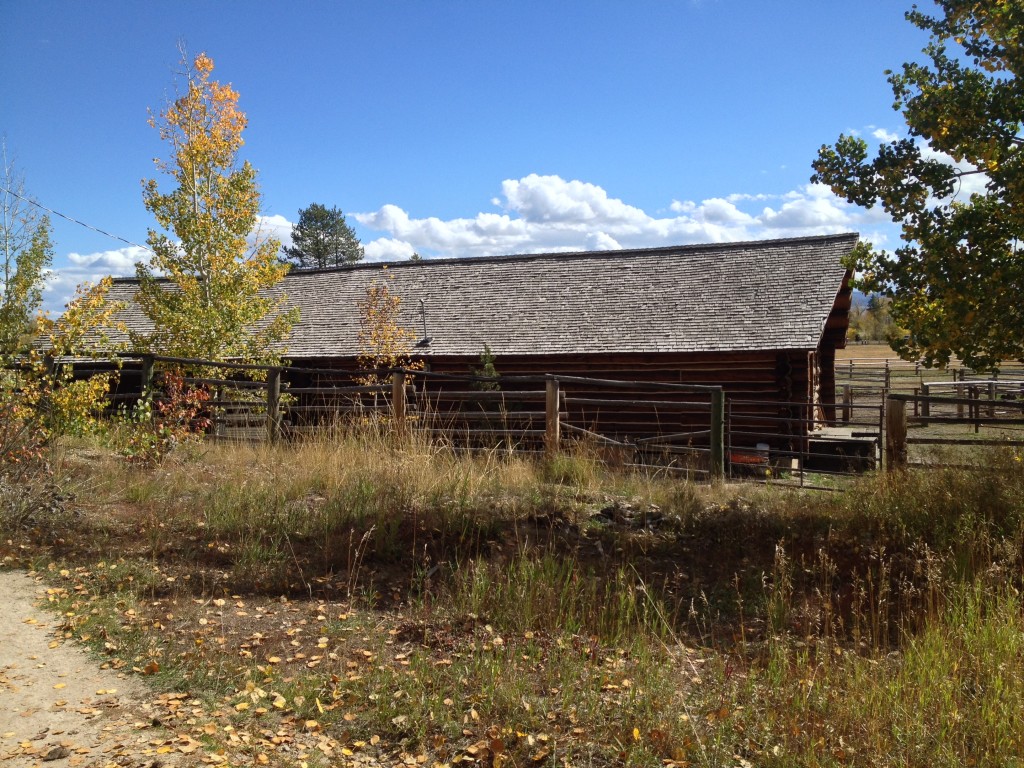 After this you will then travel through the aspen and pine forests.  We hiked this in late September and it was really cool to see with all the leaves changing!  I recommend you come do this hike any time of the year but Autumn has to be the best time.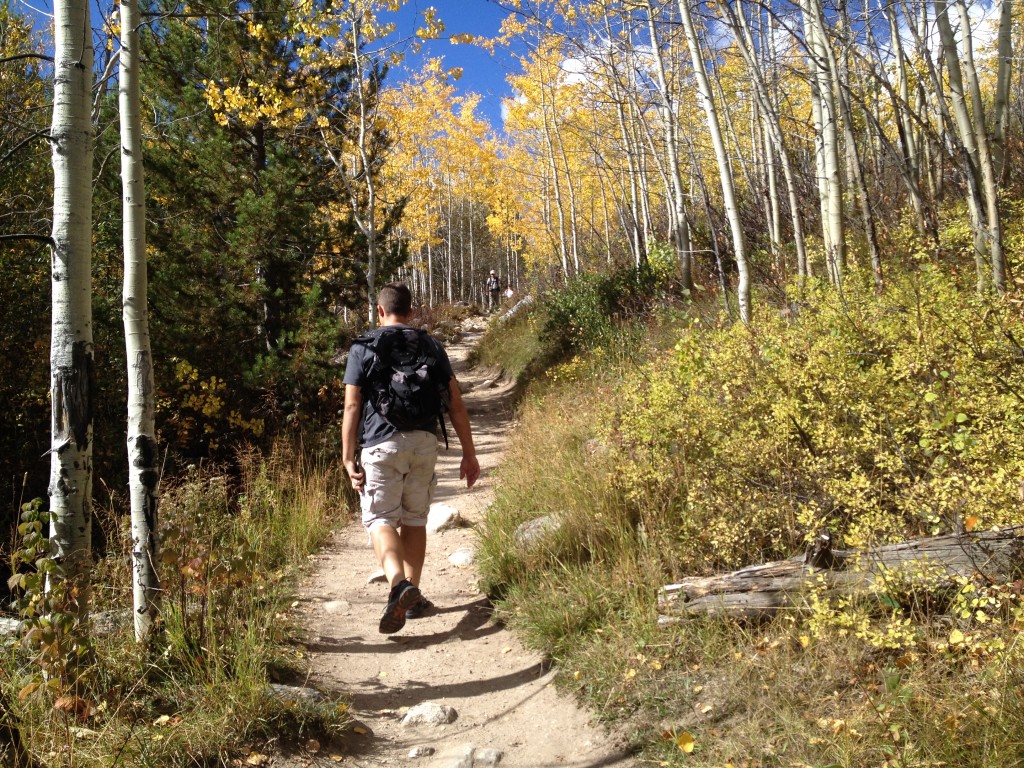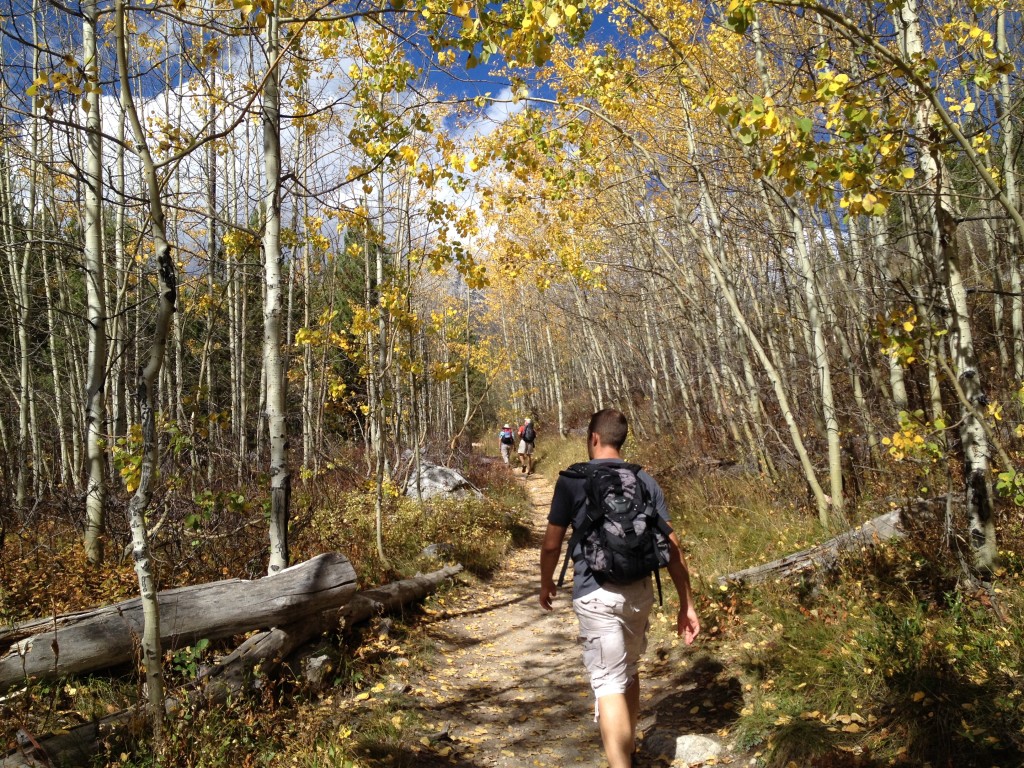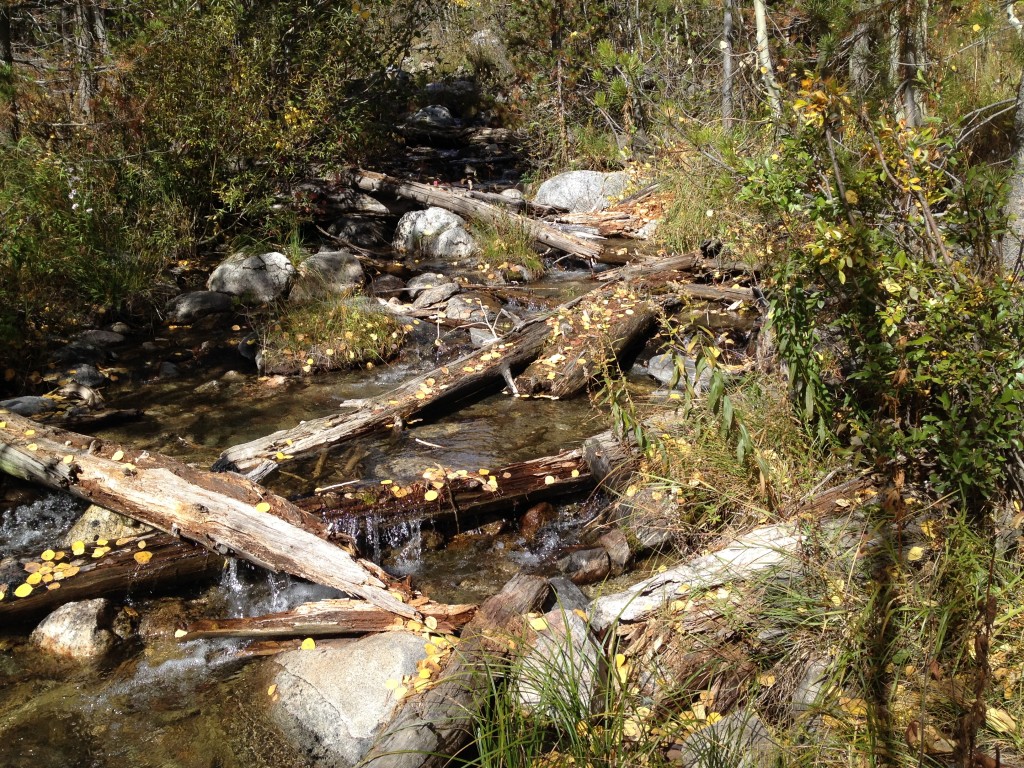 Soon you will get even more impressive views of the Teton mountains once you come to the clearing after the aspen trees.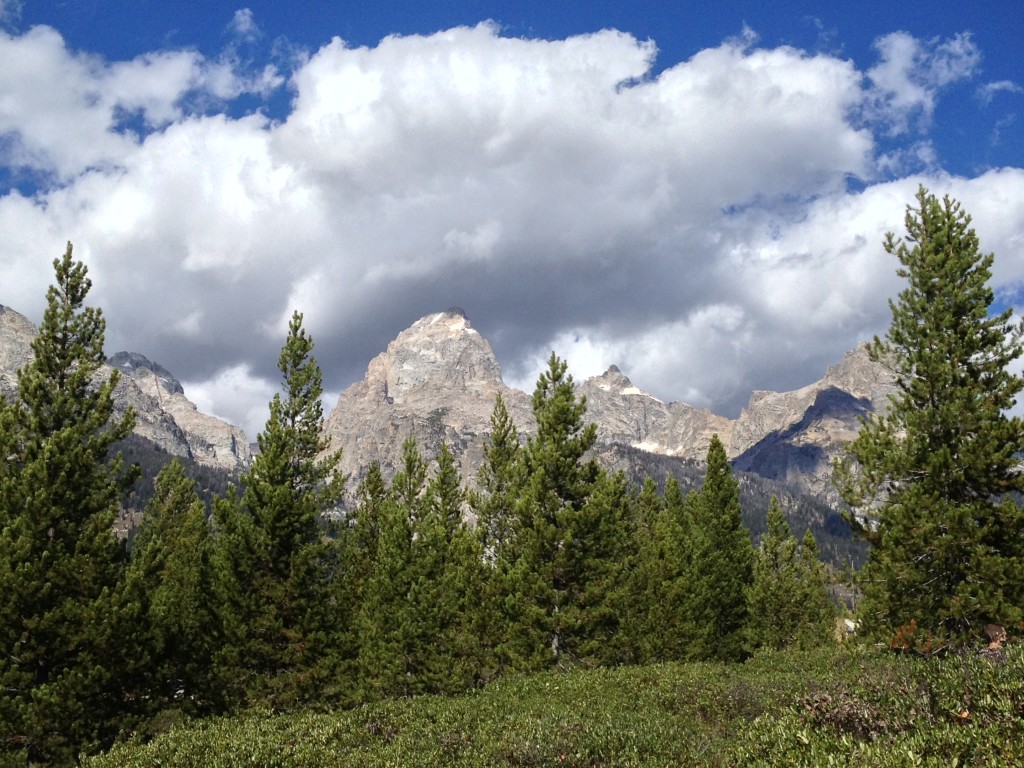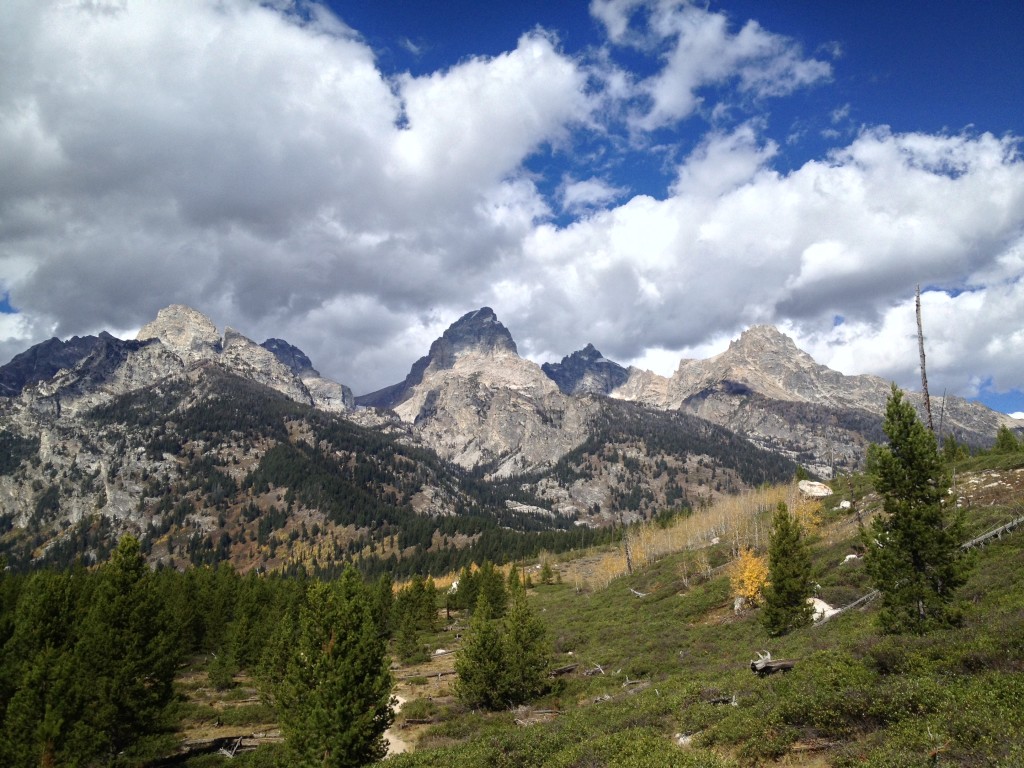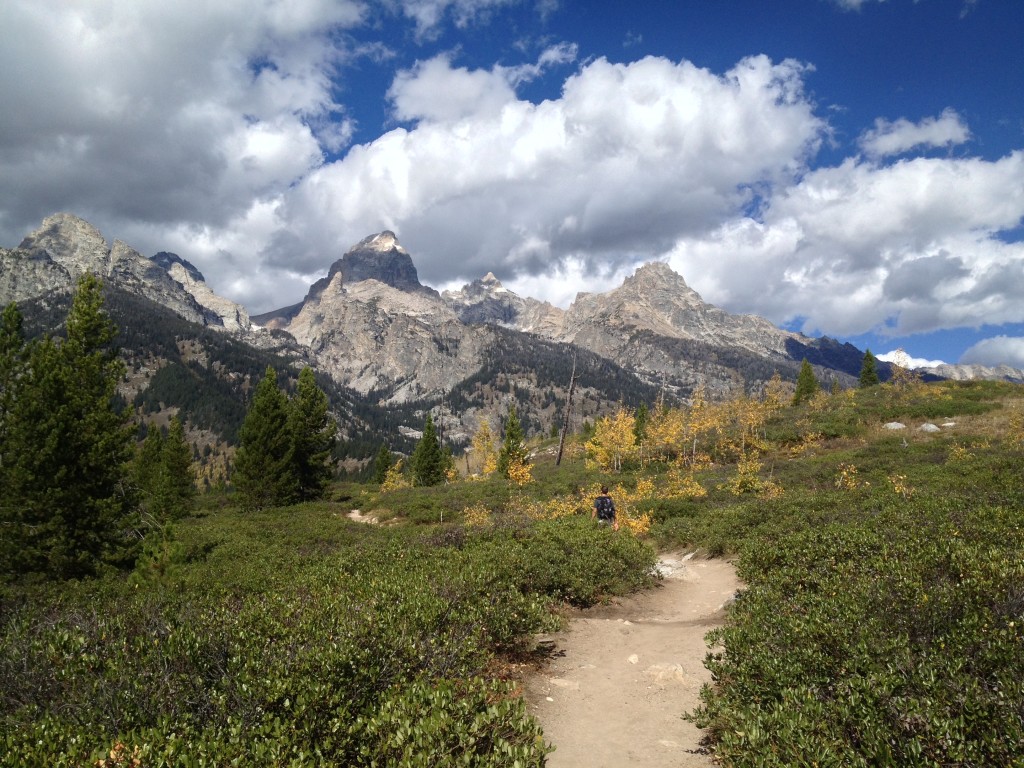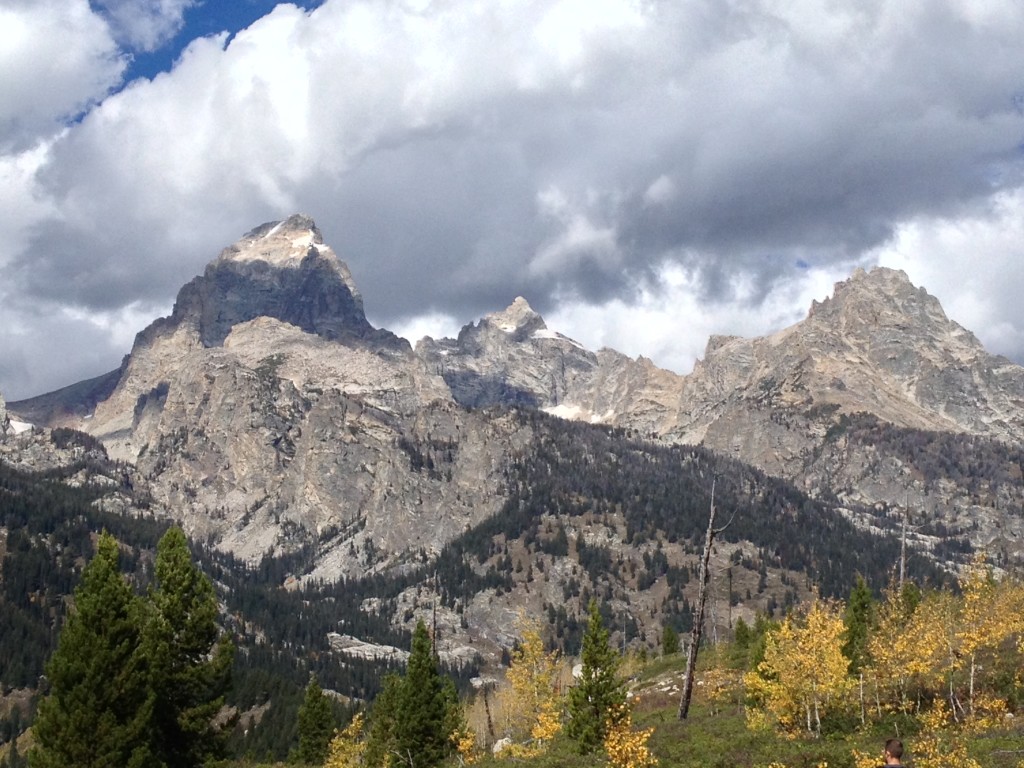 The views were simply incredible leading up to Taggart Lake!  After just working the summer in Alaska and coming home and seeing this, it felt like I was somewhere in Denali National Park still!
Anywho, you will eventually come to another fork in the trail.  The left fork takes you to Taggart Lake and the right fork takes you to Bradley Lake.  Take the left fork and hike the remaining 1/2 mile until you come to the lake. (the picture below may be deceiving since I took this picture when we were coming back from Taggart Lake)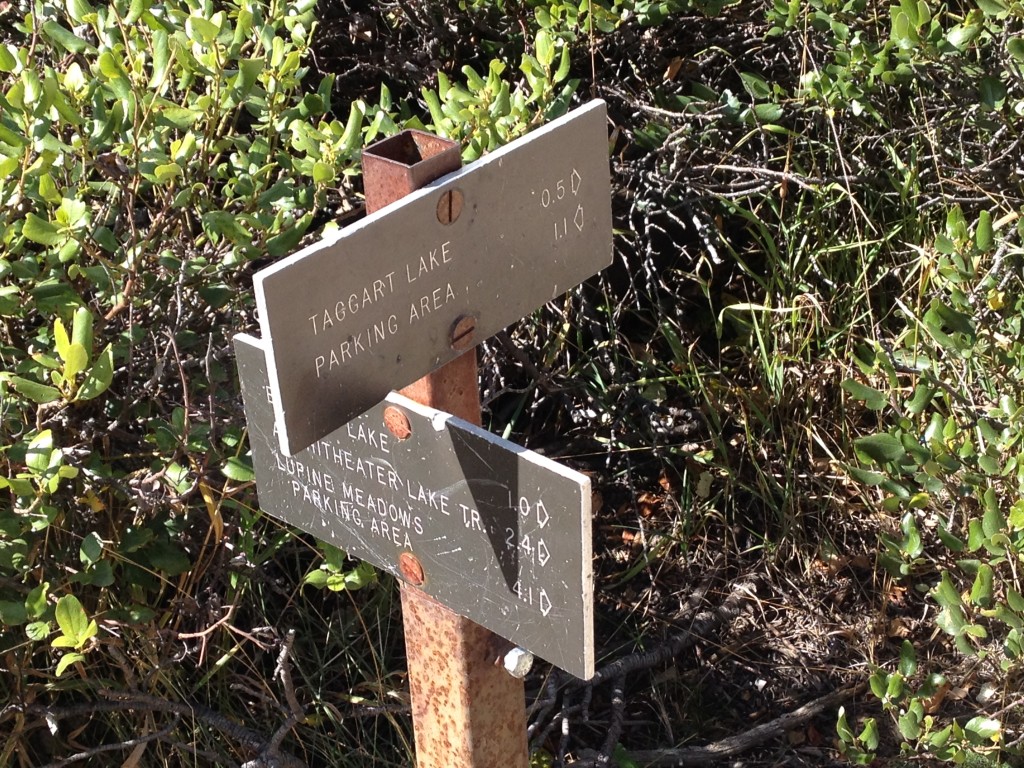 After hiking a little ways you will come to another forest which will cut off most of your views of the mountains.  It will stay like this until you are just about at Taggart Lake.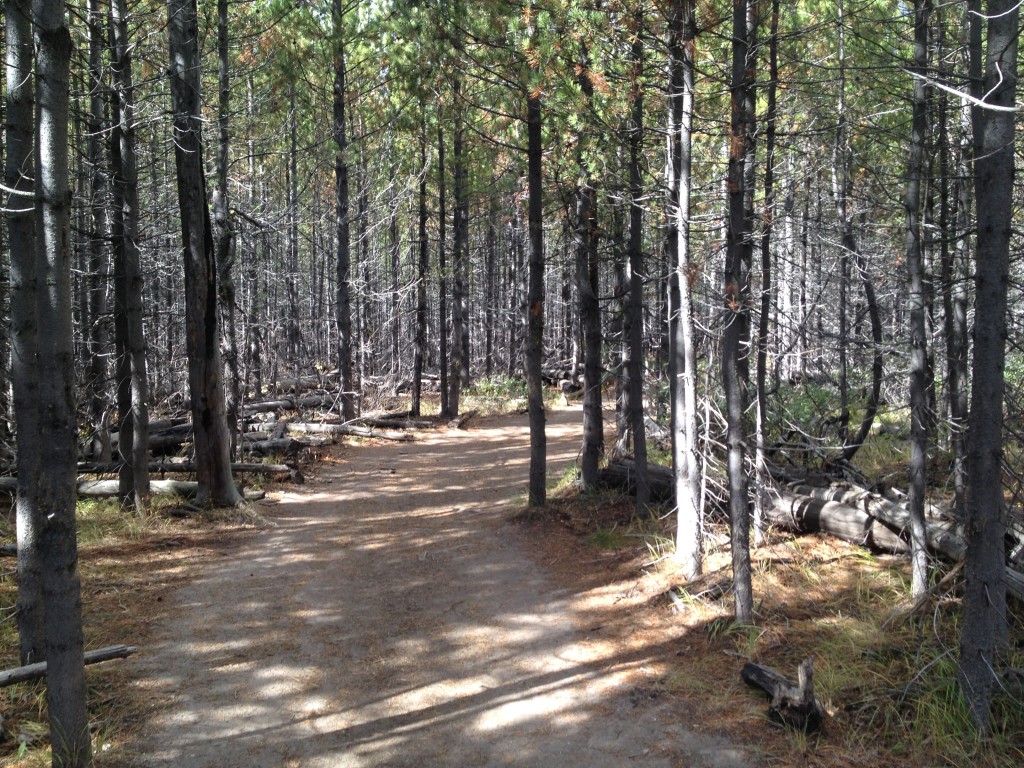 One more last clearing then you are almost there…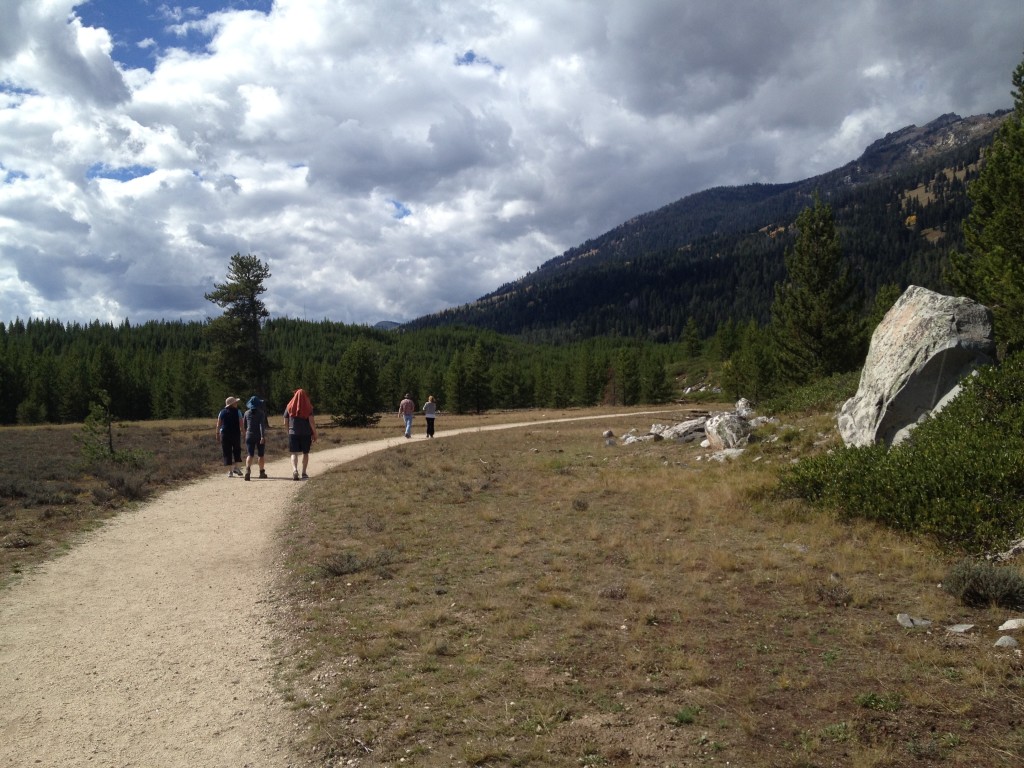 Once you finally arrive at Taggart Lake you will see this sign pointing you in several directions.  We spent about 1/2 hour here exploring around the lake taking pictures.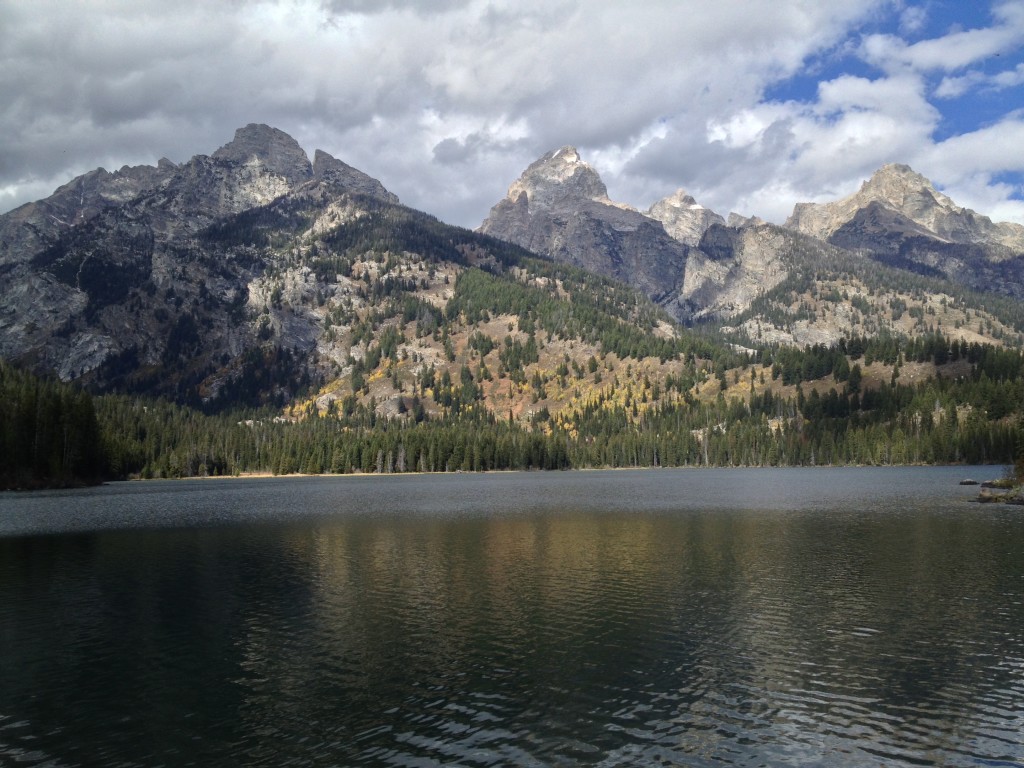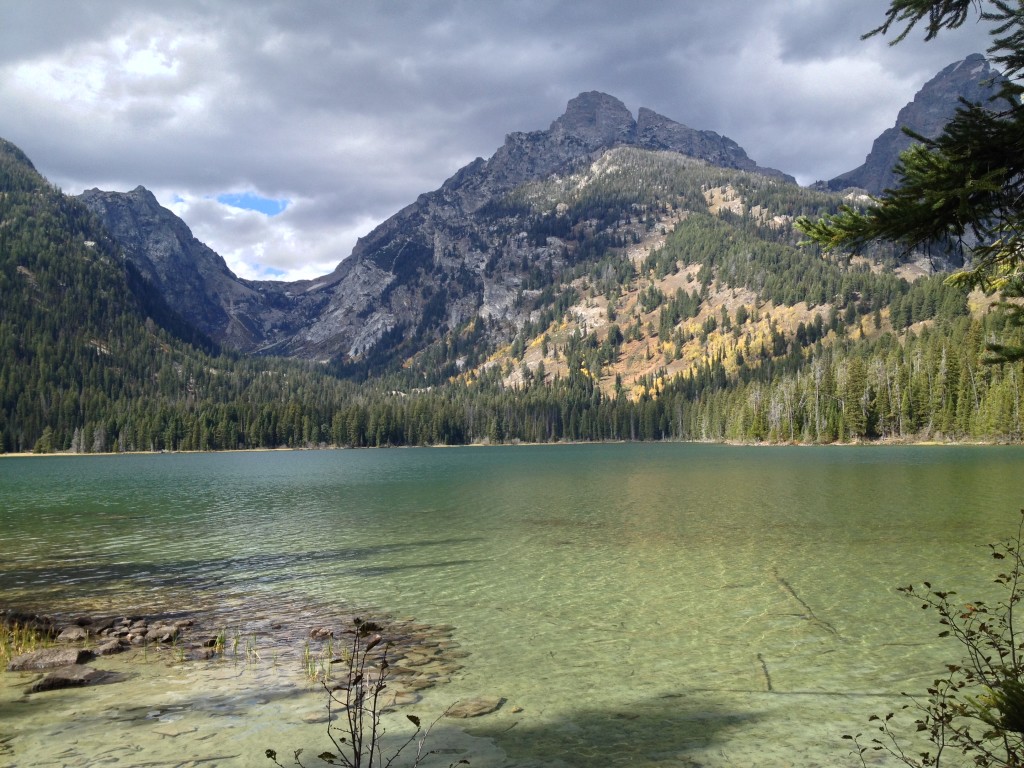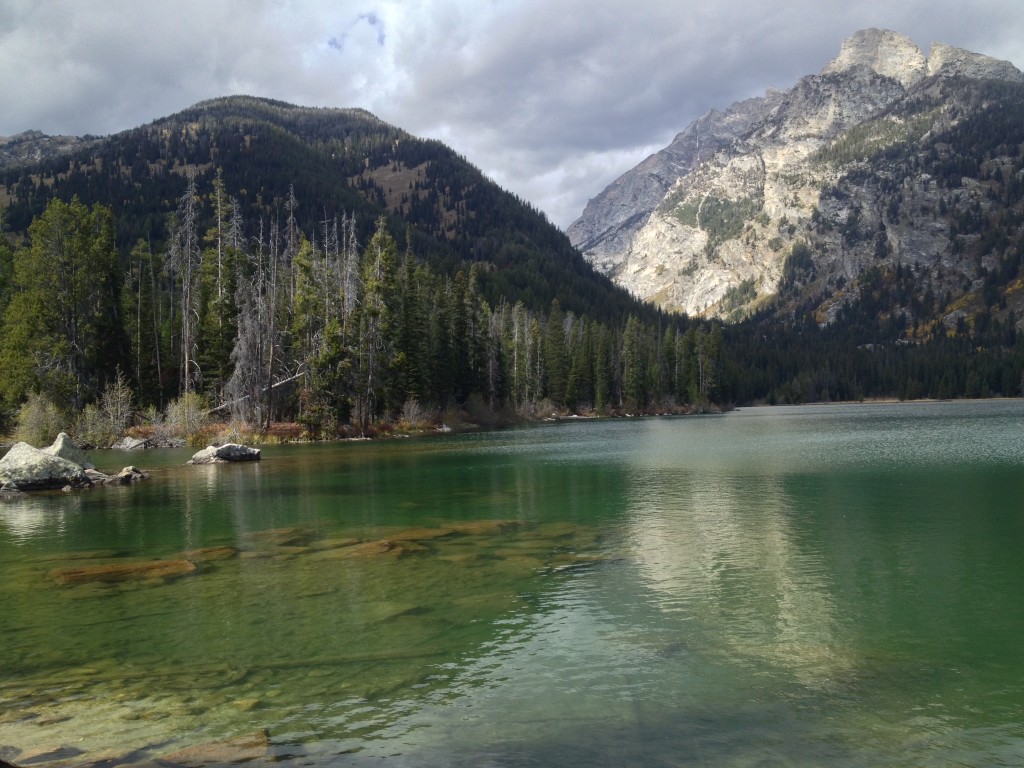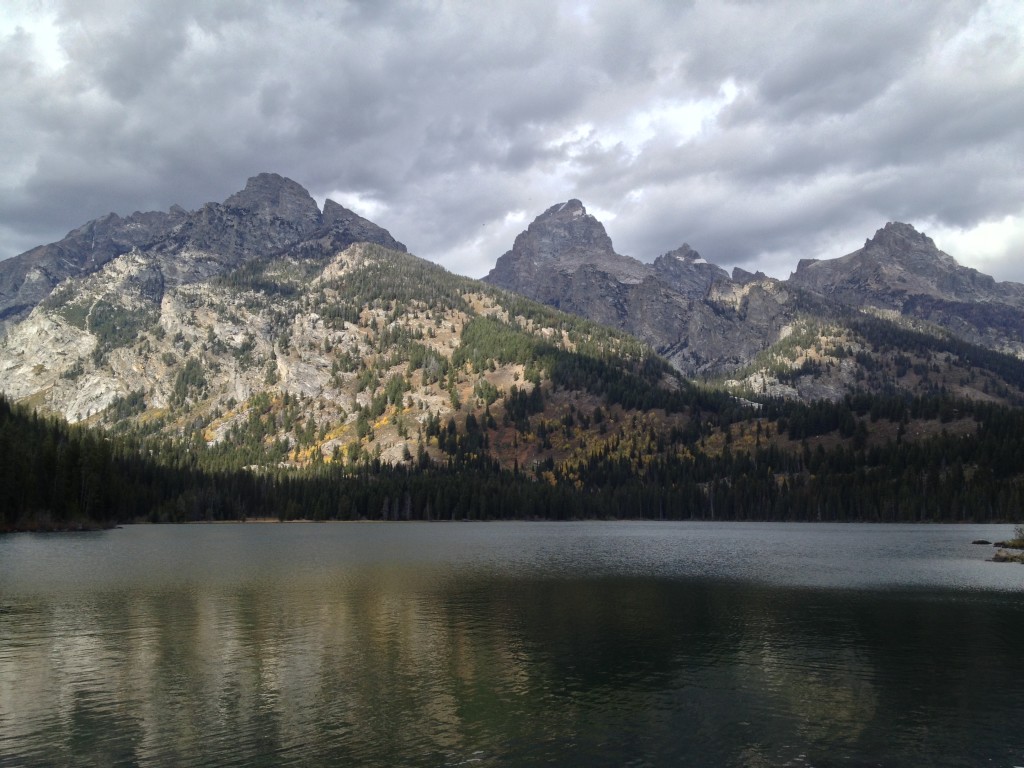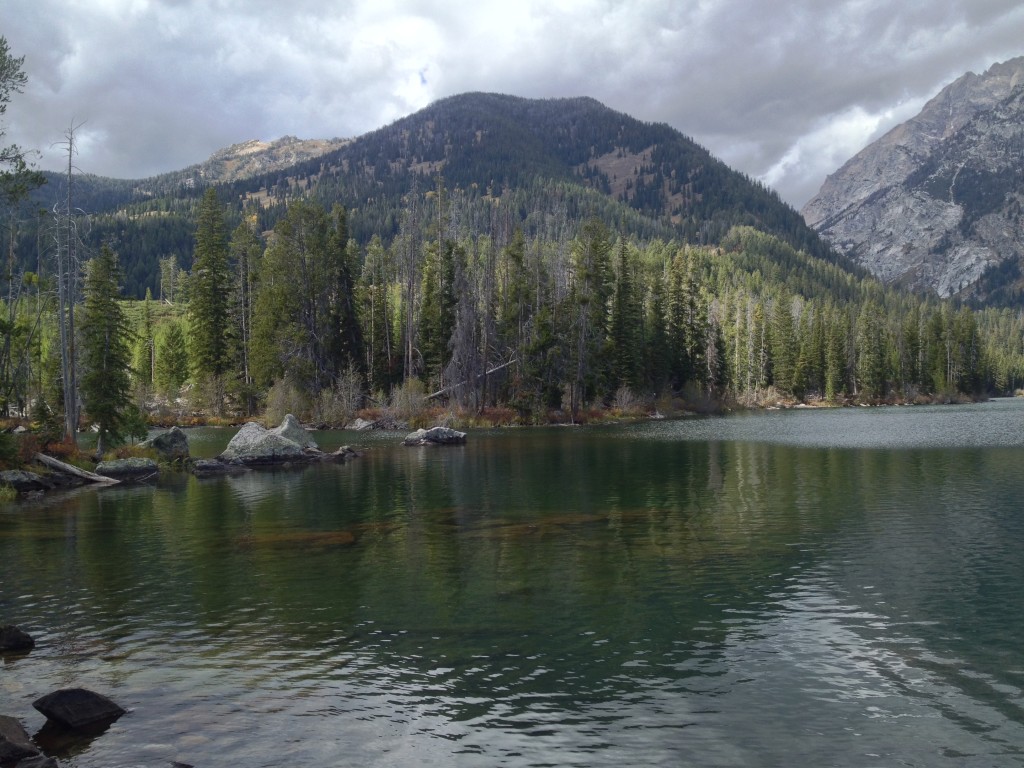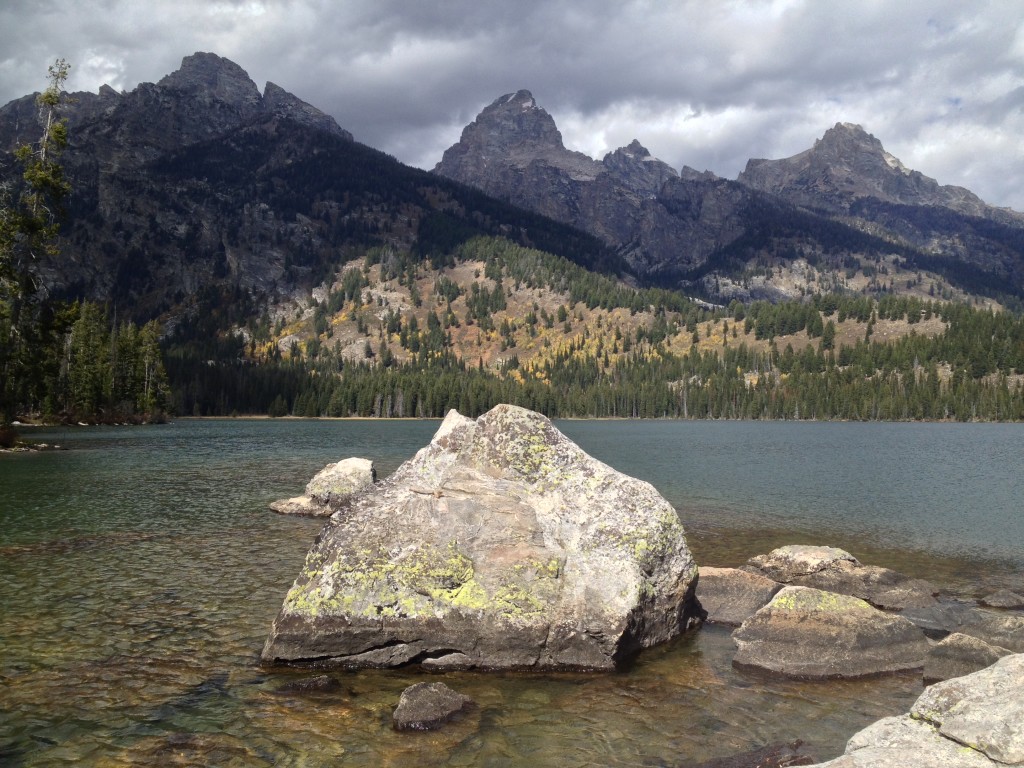 The Return:
Head back the same trail you came up.  Or you can try to trail that loops around.

Personal Thoughts:
Taggart Lake is a really cool place!  Despite there being several other dozen people enjoying the views at the same time as us, we found a secluded spot to sit down and relax a little bit.  I recommend you do this hike next time you are in the Tetons!