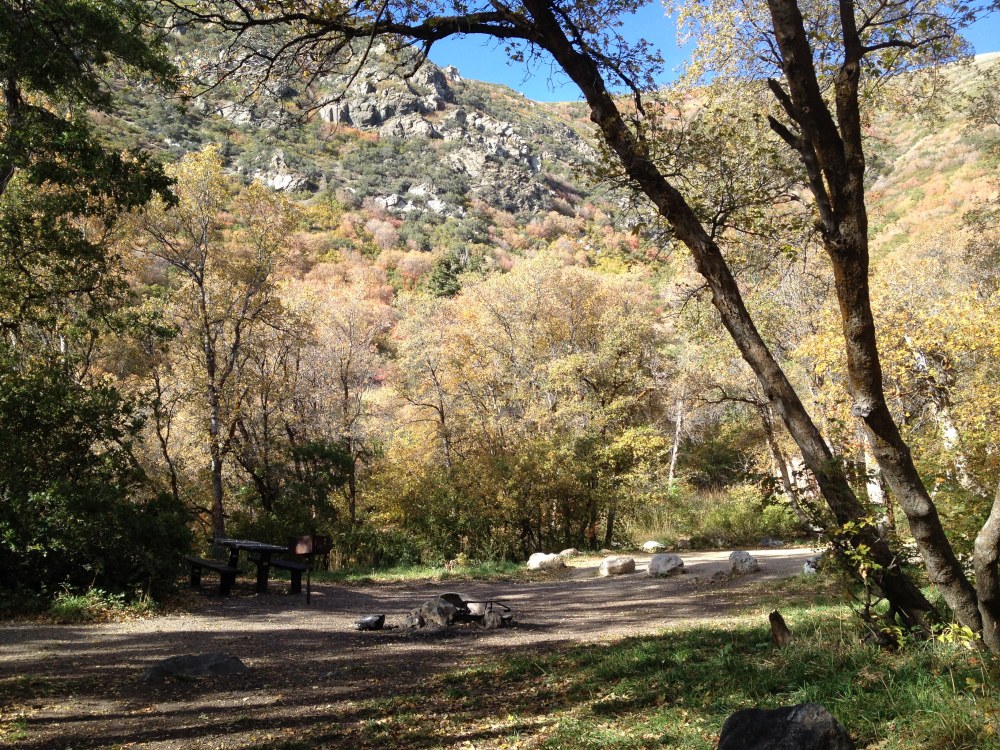 Overview
Farmington Canyon, Farmington Utah
Campground, Beautiful scenery
Campground is located right off the road
Varies. Campground is at different elevations.
1/2 hour travel time by car. You could spend days camping.
Yes. Check kiosk at entrance for current camping and site rental fees.
There is water available at the campground. Bring your own water too if you prefer. Whipple creek is a little to the east and Farmington Creek is in the canyon below the campground.
Road to campground is gravel.
Yes – Outhouses (pit style) seasonally operated.
Bring tents and cooking equipment. There are fire pits so please check current rules about wood fires.
You will find about 10 campsites for tents and RVs .  Most have fire pits and even picnic tables and benches.  There are also pay-per-use picnic sites for larger groups (up to 25 each) that are available for day use only.
GPS Coordinates
Sunset Campground: 41° 0.184'N, 111° 50.390'W
Trail Map
Driving Directions:
It is about a 5.2 mile drive up to Sunset Campground from the mouth of Farmington Canyon in Farmington Utah.
The roads are gravel and do not offer much protection in terms of rail guards or siding.  Please be careful and use caution when driving up.
---
The Trail:
Make sure you find an empty campsite before you pay the fee.  This place fills up fast in the summer and is usually always full.
The campground starts at about mile 5 of the North Skyline Dr up in Farmington Canyon.   The road is winding and can be steep at times. You will see a sign that says "Sunset Campground" which has been riddled with bullets.
The campground road goes down and curves around a ways until it circles up and meets again towards the entrance.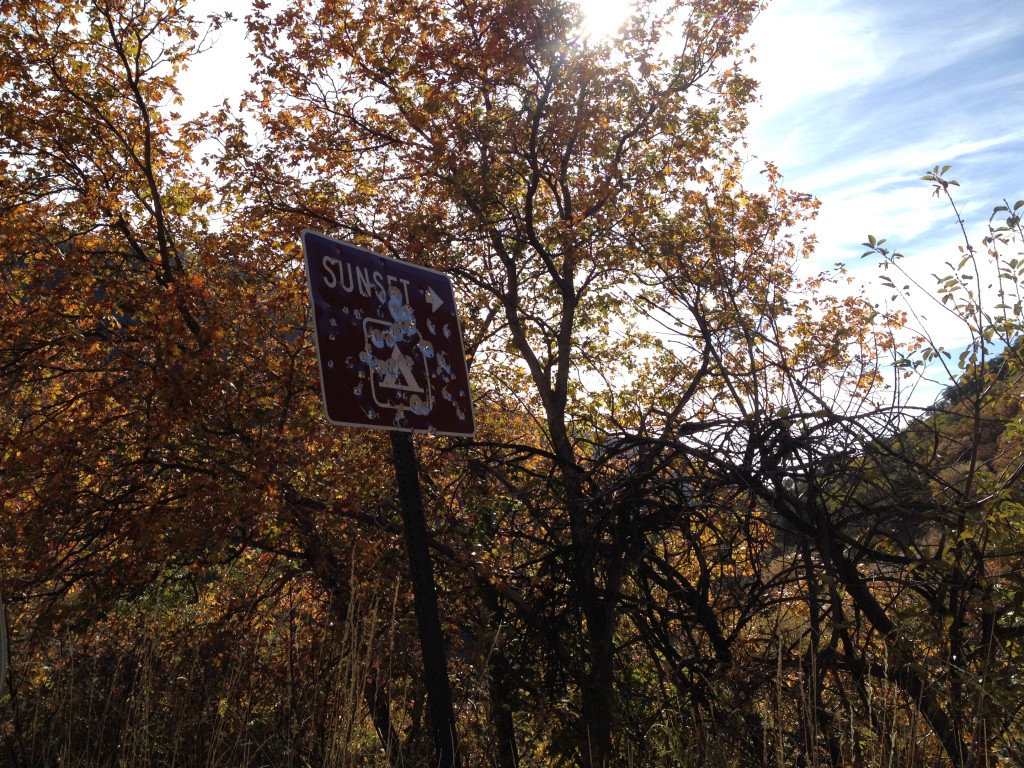 ---
It is a really beautiful area with lots of pines and even some cottonwoods.  There are two outhouses (pit style) in the vicinity and even a faucet where you can get water (it is operated seasonally).
There are 10 campsites for tents and RVs that feature flat surfaces for tents and picnic benches and firepits are also there for your use.  There is only one double site which can hold about 16 people.
This campground is operated seasonally from about June to late September.
Fees range from $14 for single campsite, $28 for double campsite and $8 extra per vehicle.
NO RESERVATIONS REQUIRED
Questions? Please call the Salt Lake Ranger District 801-733-2660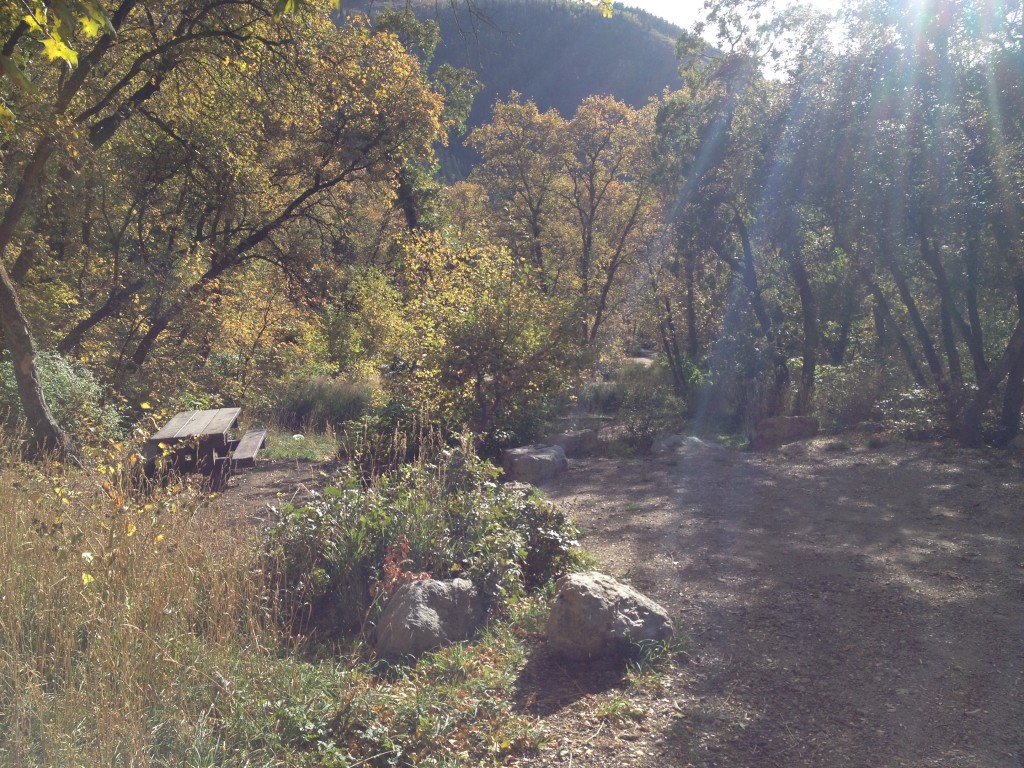 ---
The Return:
Drive down the same way you came in.
---
Personal Thoughts:
This is a great area to camp or visit in the fall.  You feel far enough away form civilization to relax and unwind and enjoy the outdoors.   Great place for family and friends to have a BBQ