Review
Sunglasses: Rudy Project Rydon Review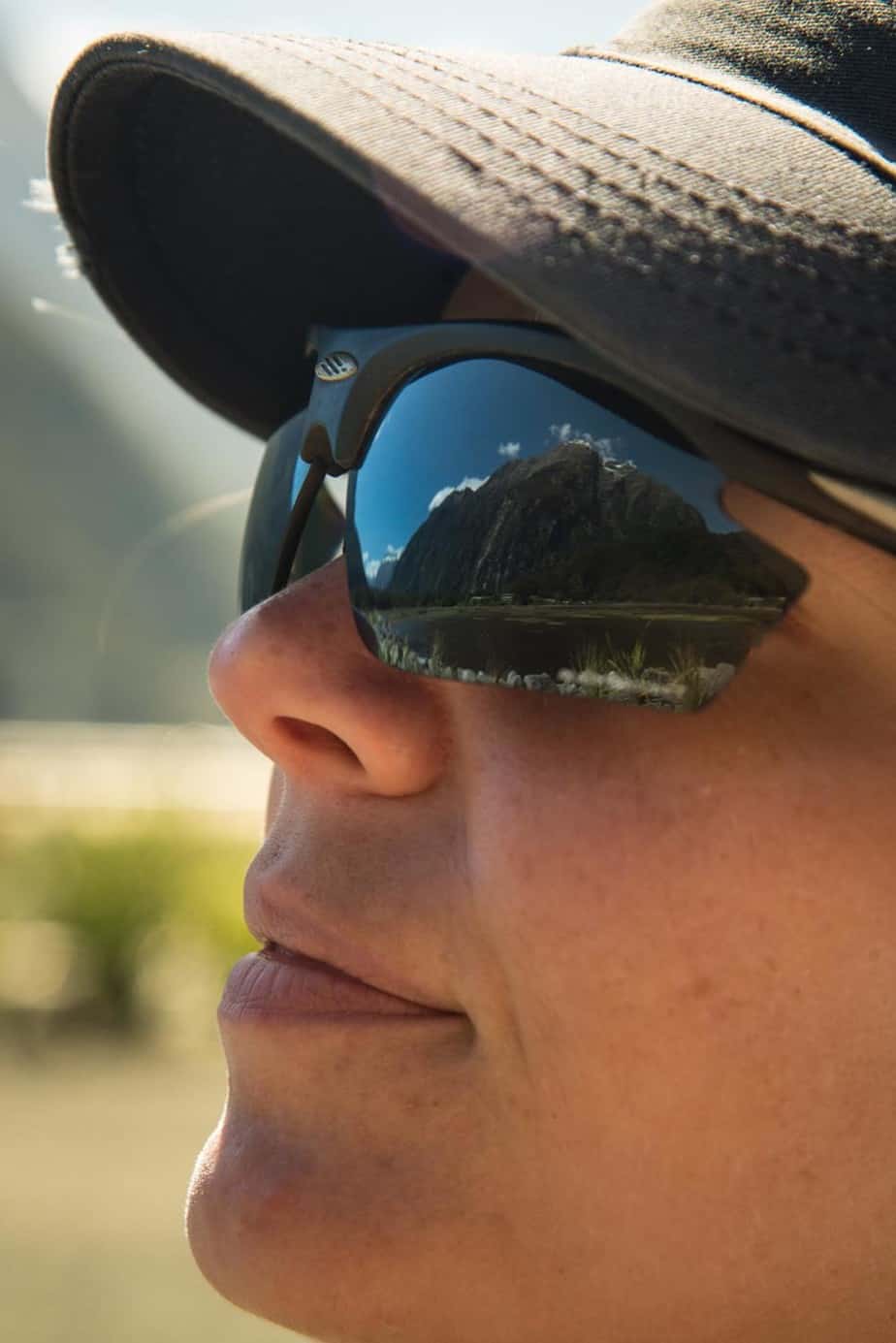 Right off the bat, let me say $275 for sunglasses is a little steep in my opinion. This is nothing against Rudy Project, but more a comment about the luxury lines of glasses in general. Rudy is just pricing their product competitively against the other top brands. But do I really need a pair of sunglasses that costs that much when I can buy a nice polarized pair for $30?
My answer to that is not a clear-cut yes. And I recognize my answer may be different than yours, really depending on what you value in a pair of glasses. And my review will demonstrate the conflict still raging in me about these darn sunglasses.
I've bought several $20-30 polarized sunglasses recently, and I like them and wear them often while driving. But you know, they really don't compare at all to the quality of my pricy Rudy Project Rydon
Quality
The Rudy Project Rydon are an interchangeable lens sunglass with several variations in build: Rydon, Rydon II, Rydon Flex. Each is slightly different.
Simply put, the Rydon is great, any of the models. I have the simple Rydon. The build is unlike anything I have tried by any of the other top brands. I had doubt creep in about repairing these sunglasses after years of use(more about that below), and decided to check out other brands. No way was I going to pay this much again for glasses.
I started cheap and worked my way up. When I got to the $300-400 range of the competitors glasses, they all still felt (and looked) cheap. I may make some enemies here, but it is true! Nothing has felt like these Rudy's. And it is not just me, I have two good friends who adventure with me occasionally, and they say the same. We all swear by Rudy Project.
The Rydon is a sleek, but solid and firm frame. It feels durable in your hands. That is because it is. I have dropped these 20ft off a cliff (not while being worn), sat on them, and much more for ten years. And the frames have never been seriously injured in an accident. Yes, I've chipped lenses. Lots of lenses. But those are easily replaceable (more about that below).
One of my temple arms finally broke last year from all the wear and tear, and I discovered Rudy actually has every piece of the sunglass replaceable for a decent price. Again, this broke after close to ten years of heavy use. I was sad, but not upset or surprised.
And to protect their glasses, they include sturdy cases with each pair. My Rydon came with the Sport Protective Case, a thick plastic tank. I love it. They are $20 to replace, or just to buy. I've gone through three in my ten years. I've been a little over zealous with how much abuse they can handle, but they have never failed to protect my sunglasses.
Technology
Adjustable Anti slip Nose and Temple
This really made the Rydon stand out from all competition. The nose and the last half of the temple are bendable yet rigid. This allows you to not only shape the sunglasses to fit your head perfectly, but also adjust them depending on the activity. Rock climbing, where I fall and jar my head occasionally, or more than I'll here admit, I can tighten the nose and temple so that it is fiercely gripping my head. I've taken some hard hits falling, or mountain biking, and they have never slipped off.
This is a huge ability for me as a photographer. I have the temples bent snuggly against my head so that when I lift my camera to my eye, I can quickly flick the Rydon forward off my nose, and let it swing down and hang from my temples by the tips of the temple/earpiece. It is firm enough to hang safely, with the lenses just below my chin, while I snap pictures. I then lift it back into place.
Why I love this is that it takes a split second to remove my sunglasses for a shot.
No time lost.
It keeps them safe while yet out of the way. Sometimes I put them up onto my hat but then forget about them up there. On several occasions they've fallen off the hat, especially when I whip it off to wipe away sweat. Remember that mention of me dropping them off a 20ft cliff? Yeah, I was really upset that I had put them up on my hat.
When I push them up onto my forehead they tend to get all sweaty and gunky from my hair. I inevitably have to clean them just to be able to see again after sliding them up a few times.
People always do a double take because it looks weird having your sunglasses hanging from your temples.
Interchangable Lenses
Want different lenses for different situations? Great! These glasses have over 50 lenses. You can be as specific (read anal) as you want.
I own the Polar 3fx for daylight use with 12 percent light transmission; and the Racing Red for storms and dusk with 28 percent light transmission.
A little pit on their lens technology:
These are seriously great lenses.
Safety Hinges
The Rydon's hinges are designed with no sharp edges incase they break when you crash. This helps minimize injury from the sunglasses stabbing you when you fall on your face.
RP-D Centered Optics
Without parroting back the over-the-top technical jargon from their site, this in essence means less distortion, and better field of view through the lenses. And I agree with that. I have worn these for 12 hours straight on a backpacking trip, with minimal eye fatigue.
Warranty / Costumer Service
3 Years from defects in materials and workmanship. Cool that it is 3 years.
But while I drag my feet about the cost of these, this is where the real value comes in for me. Rudy Project has been incredible to deal with over these ten years. They have been prompt in all communication.
For $24.95, they allow you to mail back broken or chipped lenses , and will send you new $105-$150 lenses FOREVER. What is the one thing that gets damaged immediately on sunglasses? The lenses. This keeps your $275 sunglasses looking shiny for years!
Their Warranty in full:
Rudy Project sunglasses are warranted by Rudy Project North America for three (3) years from date of purchase against defects in materials and/or workmanship. Rudy Project North America will replace or repair at our option, with proof of purchase, any Rudy Project sunglasses found to be defective during the warranty period. For this warranty to apply, purchases must have been made in the United States, Canada or the Caribbean from an authorized Rudy Project dealer and proof of purchase is required. Purchase made online through unauthorized dealers and/or auctions (i.e. eBay) are NOT covered under our warranty. Only authentic Rudy Project products will be warranted. (Special Edition and Promotional sunglasses which are not Rudy Project brand will have a one (1) year warranty period. i.e. Etyk, Ray, Moove, Le Tour De France models) This warranty shall not apply to any defects or damage caused by improper or unreasonable use of the products. All warranties that are implied by law are also limited for three (3) years from the date of purchase. Some states do not allow limitations on how long an implied warranty lasts or do not allow the exclusion or limitation of incidental damages, so the above limitation may not apply to you. This warranty gives you specific legal rights, and you may also have other rights which vary from state to state.

If you believe your product is defective, please download the warranty claim form and complete it per the instructions and send it along with your product to our warranty division. Click Here for details.
Their Lens warranty in full:
To have your lenses replaced under our replacement lens guarantee, please send your damaged lenses and a check for $24.95 ($29.95 for Canadian customers) made out to Rudy Project North America to:

Rudy Project North America
1015 Calle Amanecer
San Clemente, CA. 92673
P: (877) 852-8457

If you are sending more than one set of lenses, please enclose an additional $15.00 ($17.50 for Canadian customers) for each additional set you are having replaced under our RLG policy. We need your complete return mailing address or we'll just send your replacement lenses to the address on your check. (if this address is wrong, you are responsible for additional fees to send a replacement order)

NOTE – You MUST send in your old lenses to process your replacement lens claim (no exceptions).

ALSO – Please help us out with the sunglass/goggle model name and number so we may expedite your replacements as quickly as possible.
Final Thoughts
Great sunglasses. I've loved them and have no idea how to replace them for less money, if I ever had to. While I think the price is very steep, I would have no choice but to buy them again. Nothing compares to their quality. I mean, a Honda Civic will get you around town every bit as well as a Mercedes Benz. So of course, you really don't need a Benz. But the feel of the drive, and the enjoyment from a Civic will never approach that from the Benz. So it is with the Rudy's.
And remember how I mentioned finally breaking my temple arm after ten years of use? It was going to cost $40 for a new temple arm, and new temple and nose pads which would have again made my sunglasses essentially look new. But when I called to place my order the lady said they would happily warranty my pair (7 years past the warranty period), and send me a brand new Rydon, which they did.
I was so blown away at how generously they treated me that I went around telling friends, family, and complete strangers on the street. And now I am telling you. Rudy Project is awesome!
Positives
Form fitting nose and temples
Sturdy build
Quality interchangeable lenses
Replace damaged lenses for life
3 year Warranty on frame
Superb customer service