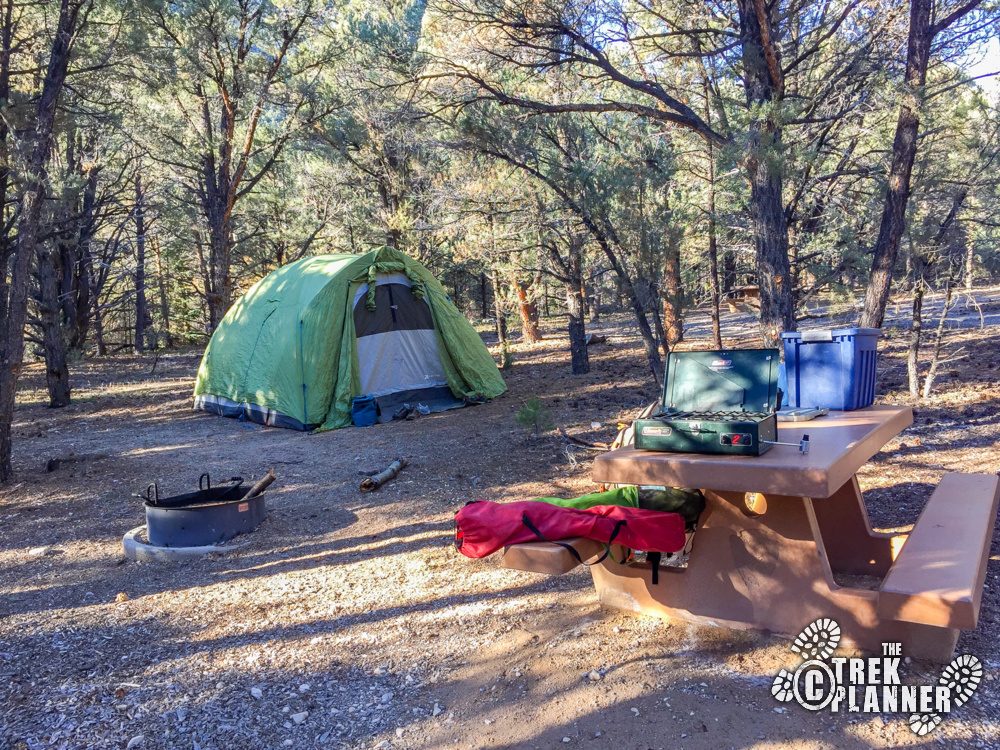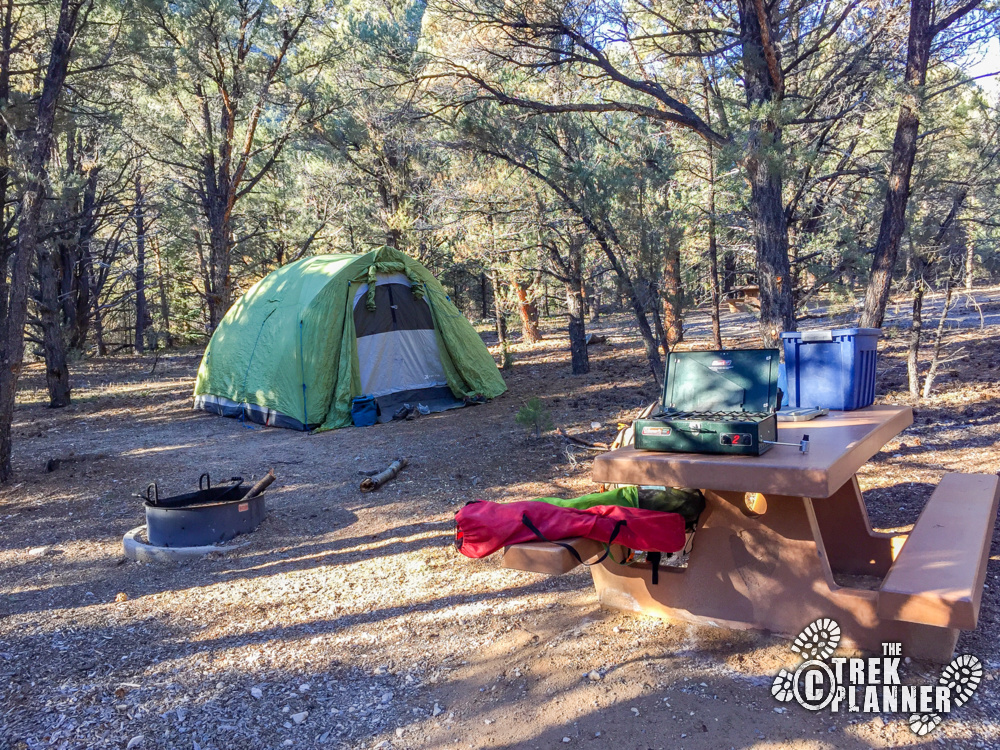 Overview
Great Basin National Park, Nevada
There is Strawberry Creek nearby. No water hook ups or fountains though. You will need to bring filters or your own water.
Lots of trees to provide shade
Outhouses are at the entrance to the campground. Pit style
There are 8 campsites with two group sites.
GPS Coordinates:
Strawberry Campground: 39.06069, -114.27337
Trail Map
Driving Directions
The Trail:
While visiting Great Basin National Park, we camped at Strawberry Campground for a few nights.  This area had tons of trees and a few short trails that led to the nearby Strawberry Creek.
I liked camping here because we were inside of a canyon and we had our own creek to use for drinking water – after we filtered it of course.
There are several campsites that vary in size but all are right next to Strawberry Creek.  There are picnic tables and even fire pits to use for your cooking and fires.  The only downside to this place is that we had a hard time finding a flat area for our tent.  There are definitely flat areas but we brought an 8 person tent and it was hard to set it up on the small flat area that was previously dug out.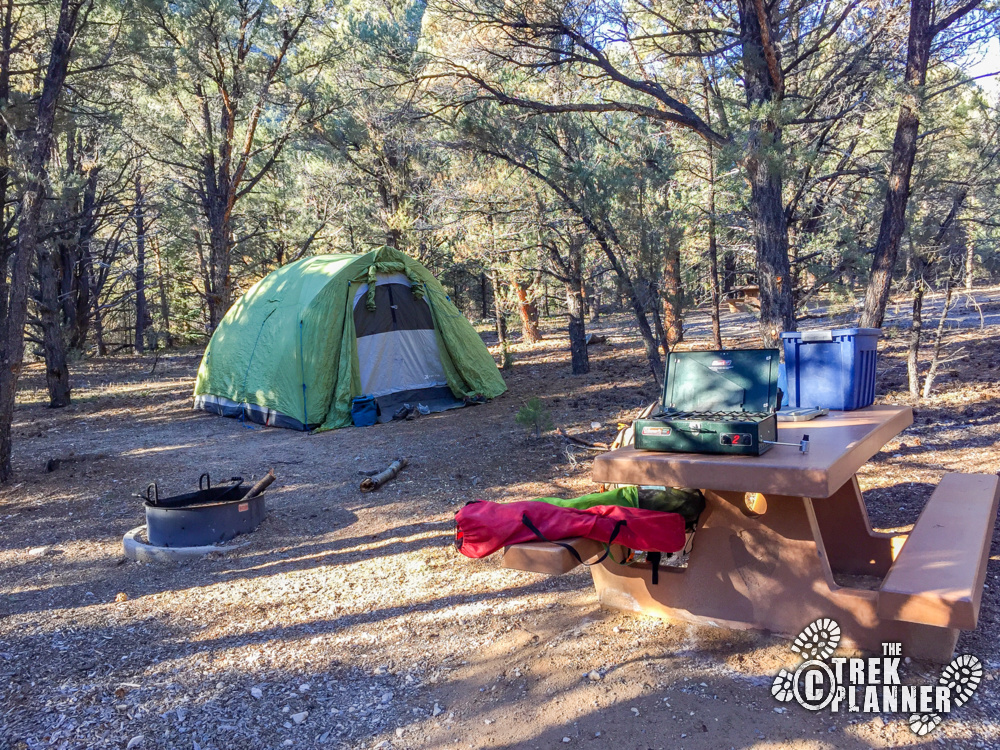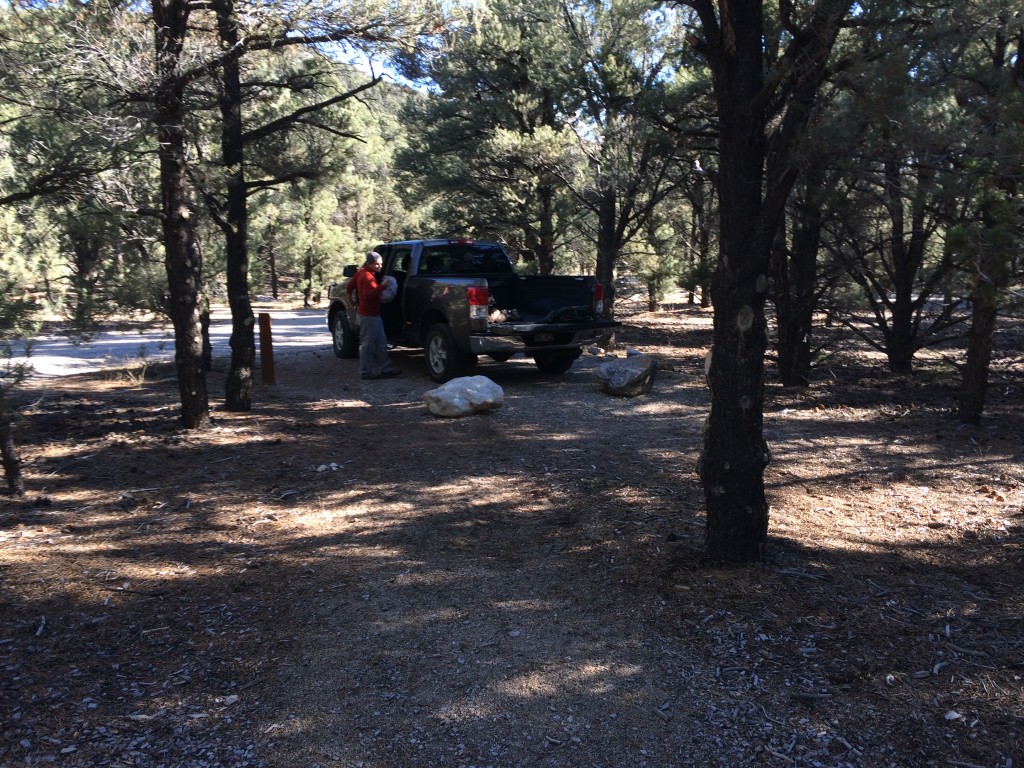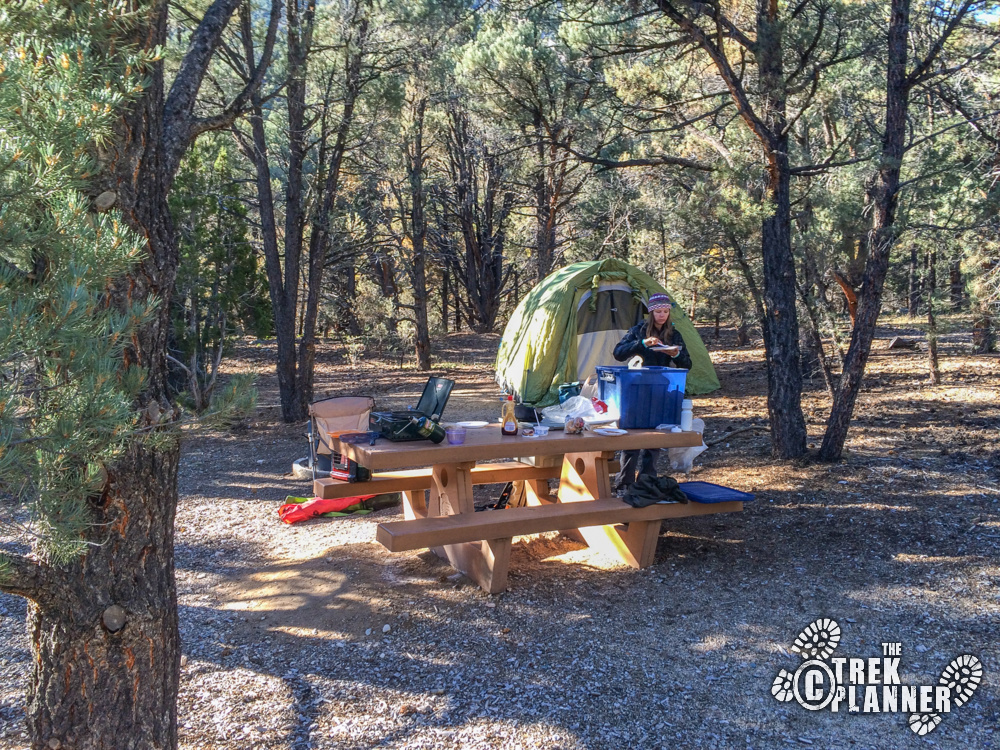 Strawberry creek was located about 30 yards from where we were camping and it provided a pretty good amount of water.
Personal Thoughts:
When I come back to Great Basin National Park, it is nice to know that this camping area exists if the options inside the park are full, plus it's free!