Overview
Great Basin National Park, Nevada
Stella Lake, Wheeler Peak, Great Basin National Park
About 2.5 miles roundtrip
About 1 1/2 hour round trip
Lots of shade along the trail
At the visitor center or campground areas nearby
Allowed only by permit and in approved camping areas
Bring a bag for your food and water
Parking Lot:
39.01718, -114.30336
Stella Lake:
39.00609, -114.31874
Trail Map
Driving Directions
Please keep in mind that the road to the Summit Trailhead is seasonal from about early spring to late fall.
The Trail:
On a recent trip to Great Basin National Park and on our way back from hiking Wheeler Peak we made a quick detour to Stella Lake.  Since it only added about .10 mile to our existing hike we figured it would be a worthwhile stop.  I however, will give you the directions on how to get here from the Summit Trailhead parking lot area.
If you hike Stella Lake from the parking lot, the trail doesn't gain too much in elevation and it provides for incredible views of Wheeler Peak and also the valley you are hiking in.
From the parking lot the trail cuts south and west through large aspen groves.  This would be an excellent hike for the fall season with all the leaves changing!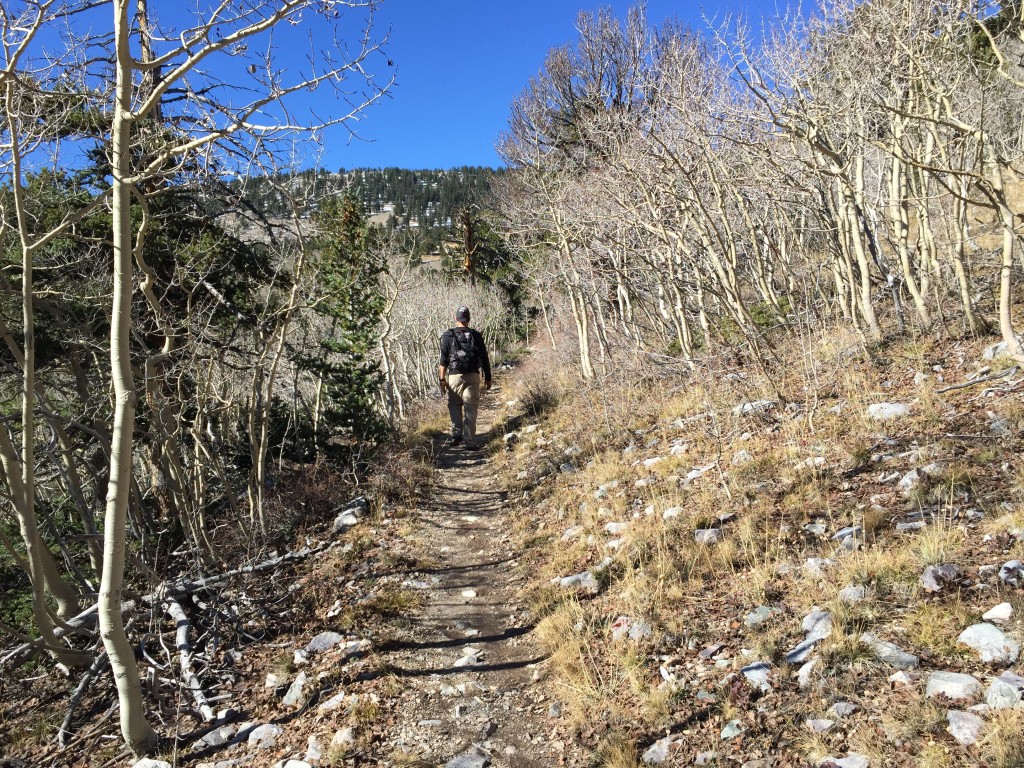 Keep following the trail until you come to a sign that points you to Stella Lake and Wheeler Peak.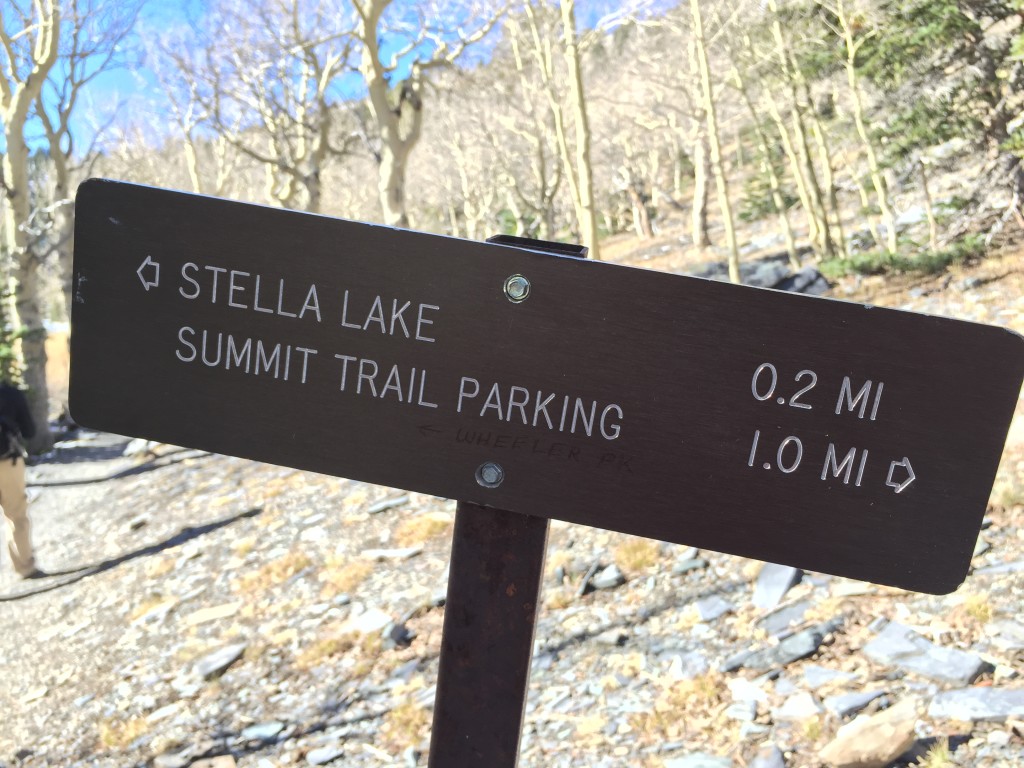 Keep hiking for another .1 mile until you come to another fork in the trail where you will see the sign in the picture below.
Take the left fork for .1 miles until you come to Stella Lake.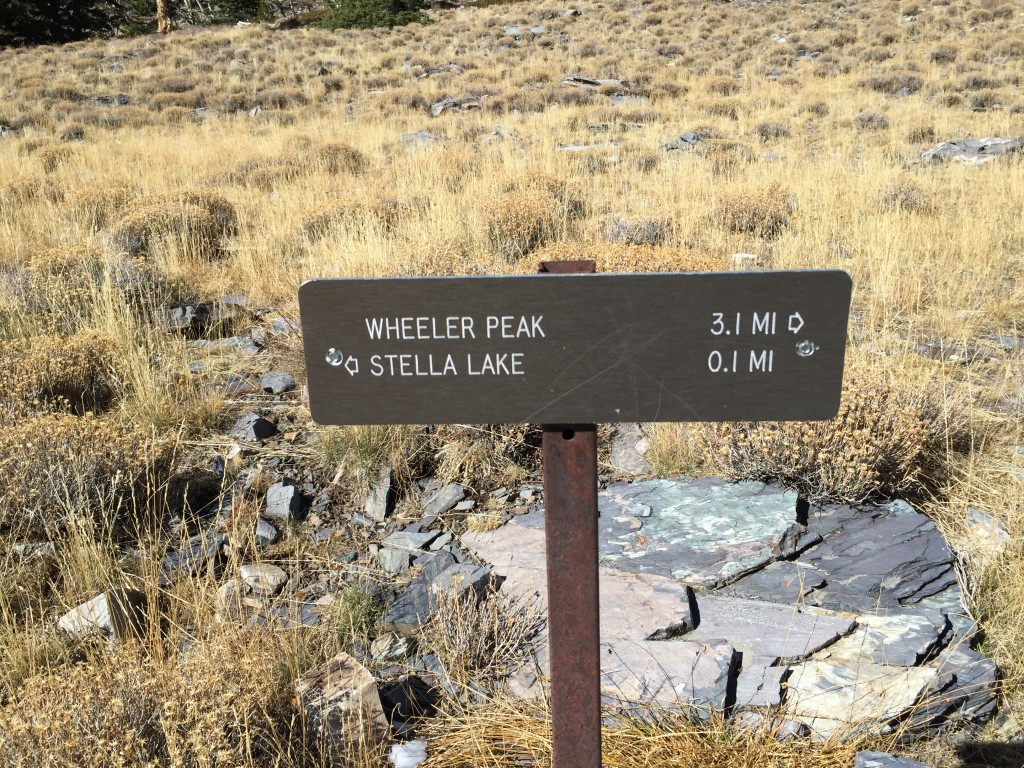 The trail from here to Stella Lake is easy.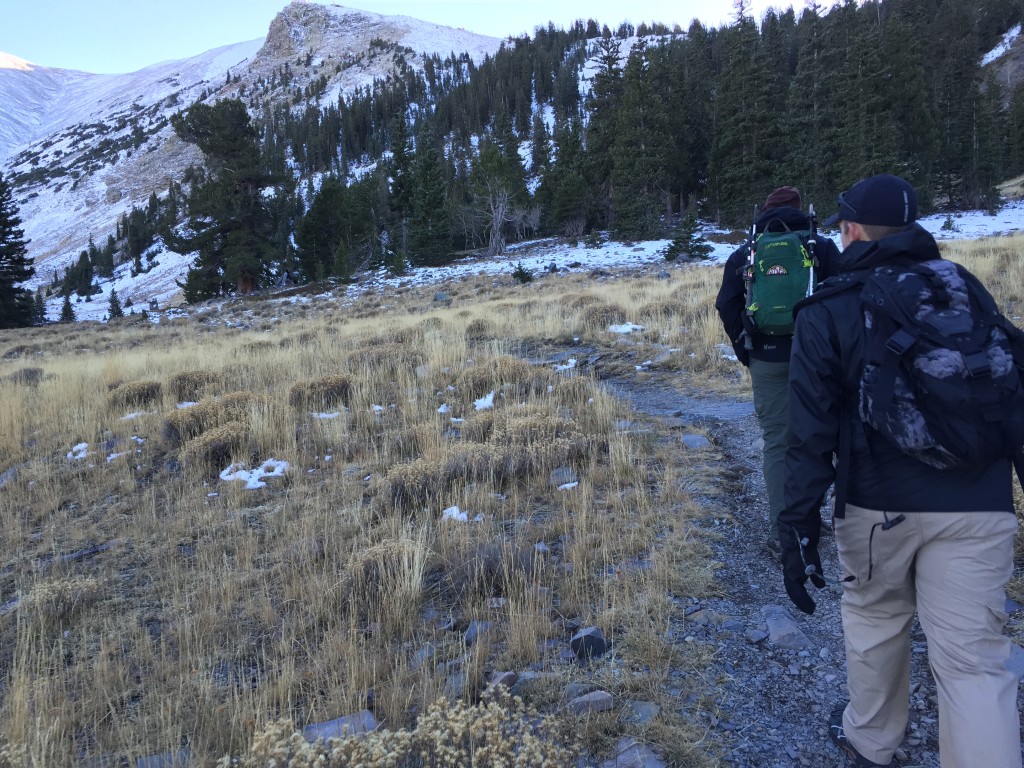 After the .1 miles you will come upon Stella Lake.  The lake is really cool since you can still see Wheeler Peak above.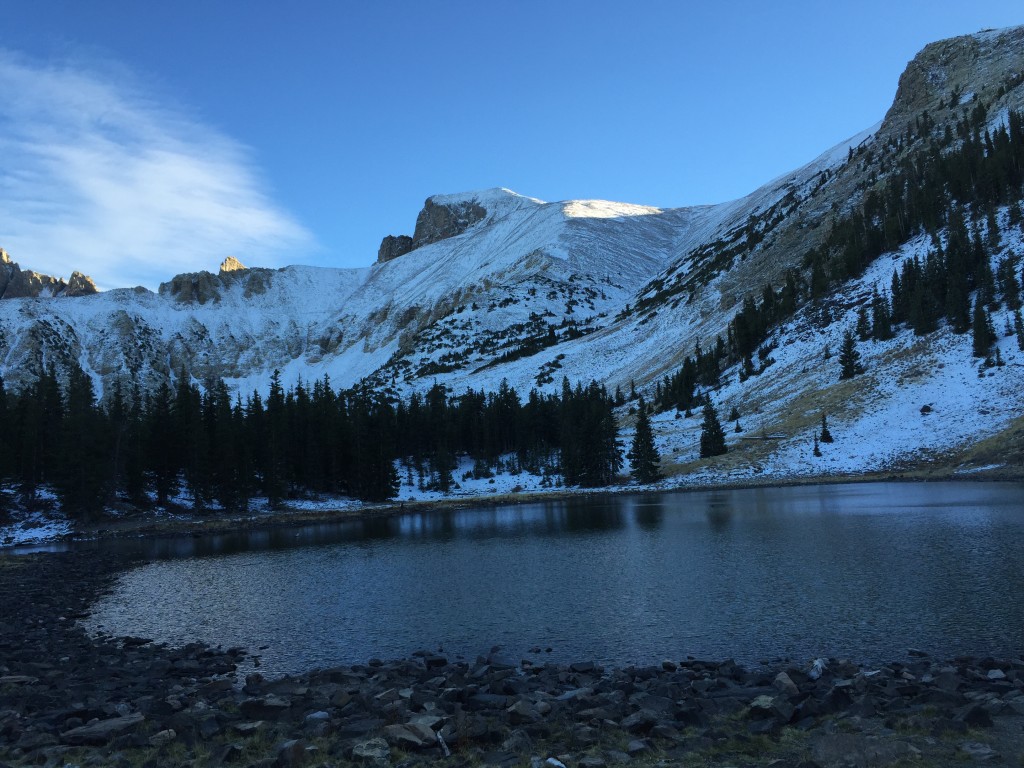 There is a trail that connects to a few other lakes.  We didn't have the time and energy (after hiking to the top of Wheeler Peak) to continue on but we thought Stella Lake was a great way to finish off our grueling hike to the summit.  This would also be a fun quick hike if you wanted to get close to Wheeler Peak but don't want to hike to the top.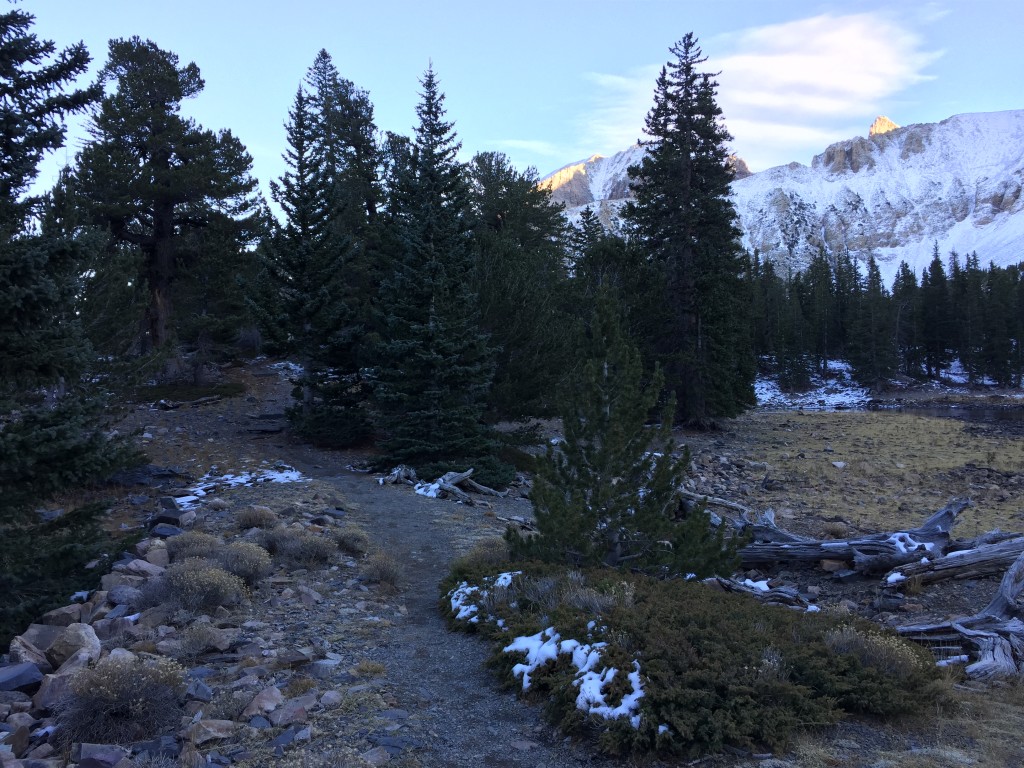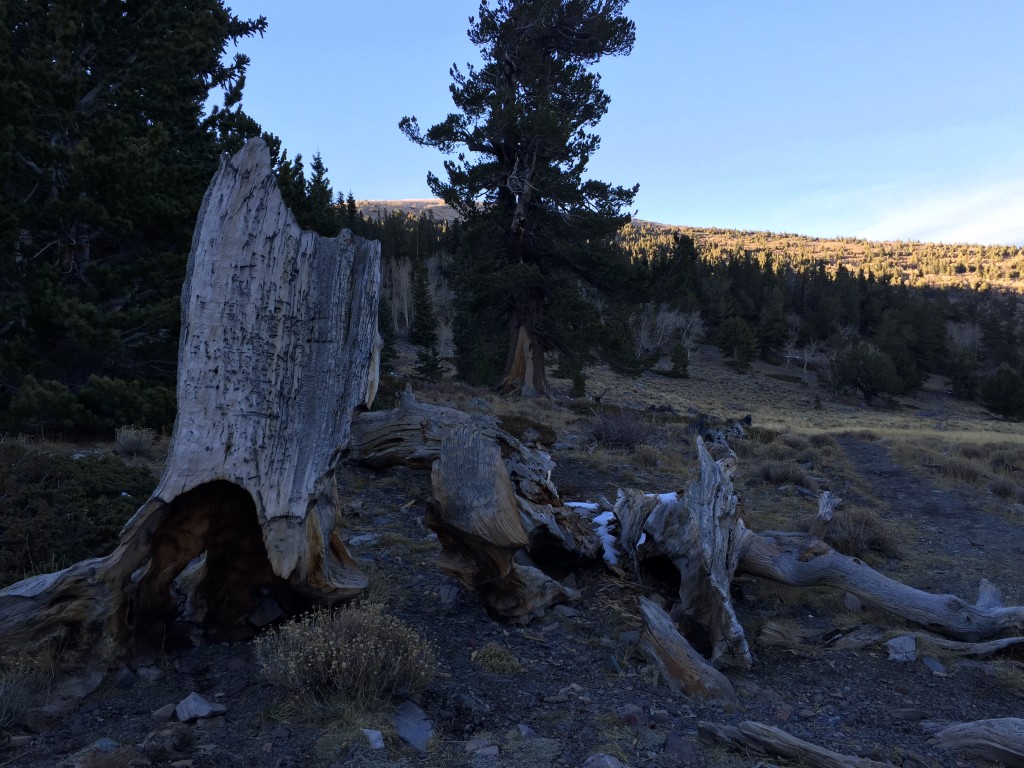 Stella Lake, just like many other parts of Great Basin National Park, is a very peaceful place – we didn't find any other hikers on this trail and if you come in late fall, you may just have the same luck!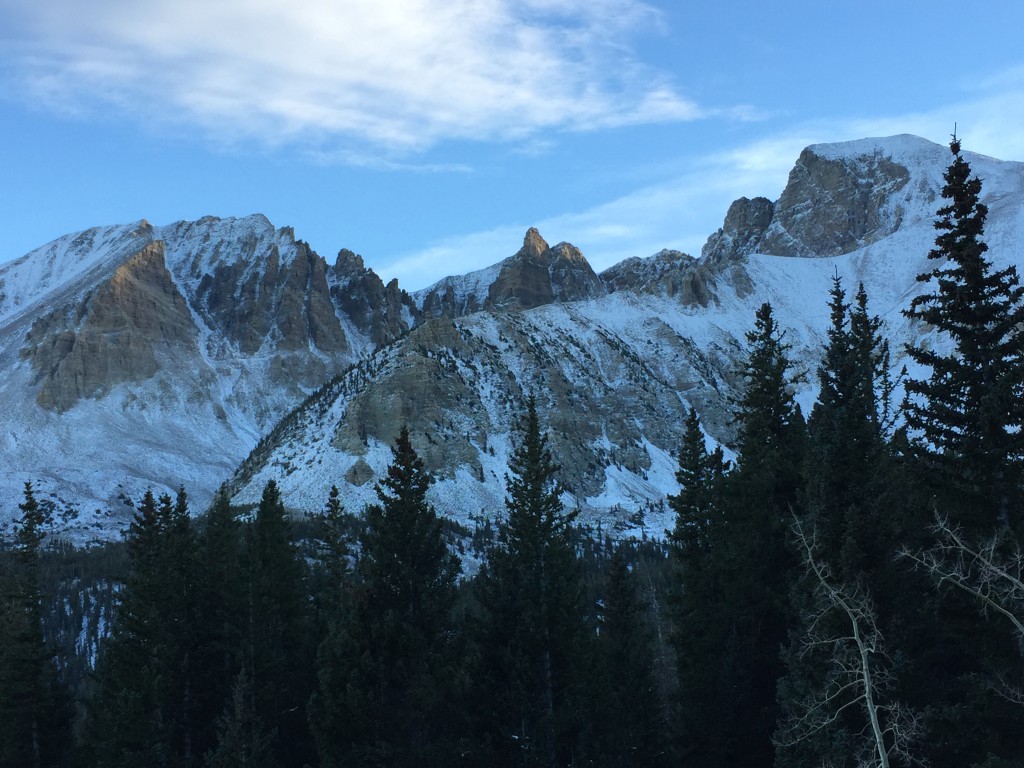 The Return:
Head back the same way you came.
Personal Thoughts:
 Stella Lake is a nice quick detour where you can still see a lot.  I would like to come back to the national park so I can do the lake trail.