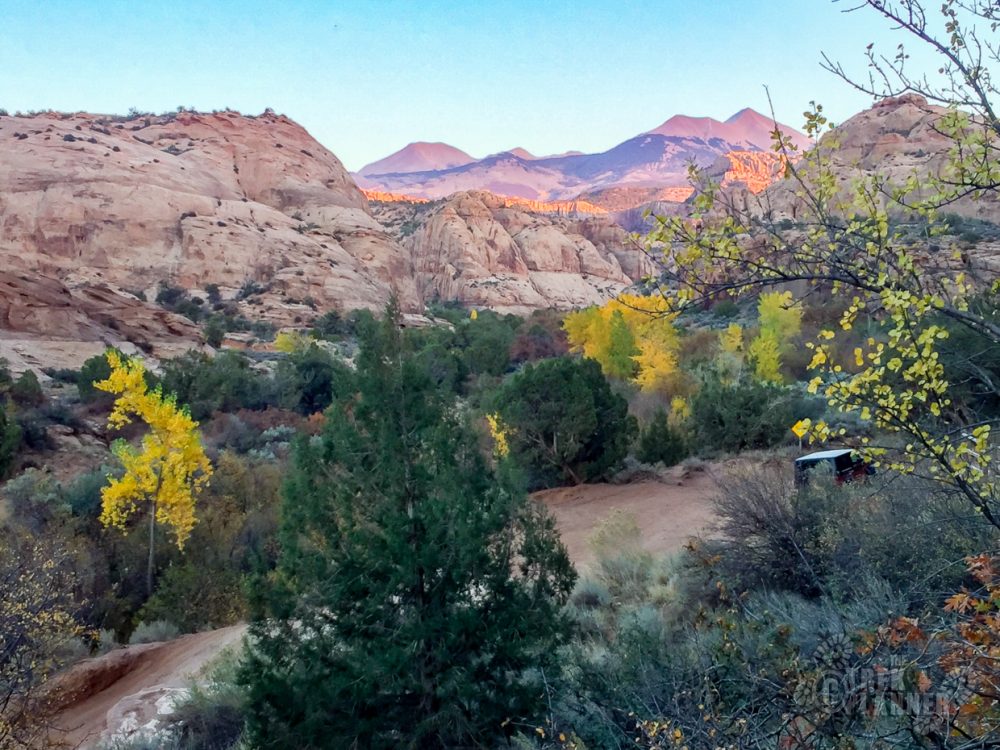 Overview
Petroglyphs, pictographs and inscriptions from Moab locals
GPS Coordinates:
GPS coordinates to petroglpyhs are only available to Trek Planner Insider Members.

The content you are trying to access is only for Trek Planner Insiders. Signup
Driving Directions

The petroglyphs are located about 1.8 miles from the Ken's Lake turn in the directions above.  Follow the dirt road up through the gap in the mountain.
The Trail:
To access these petroglyphs you will need to use a high-clearance vehicle or you could hike to this point.  The road isn't steep or dangerous but you wouldn't want to bring your Accord here.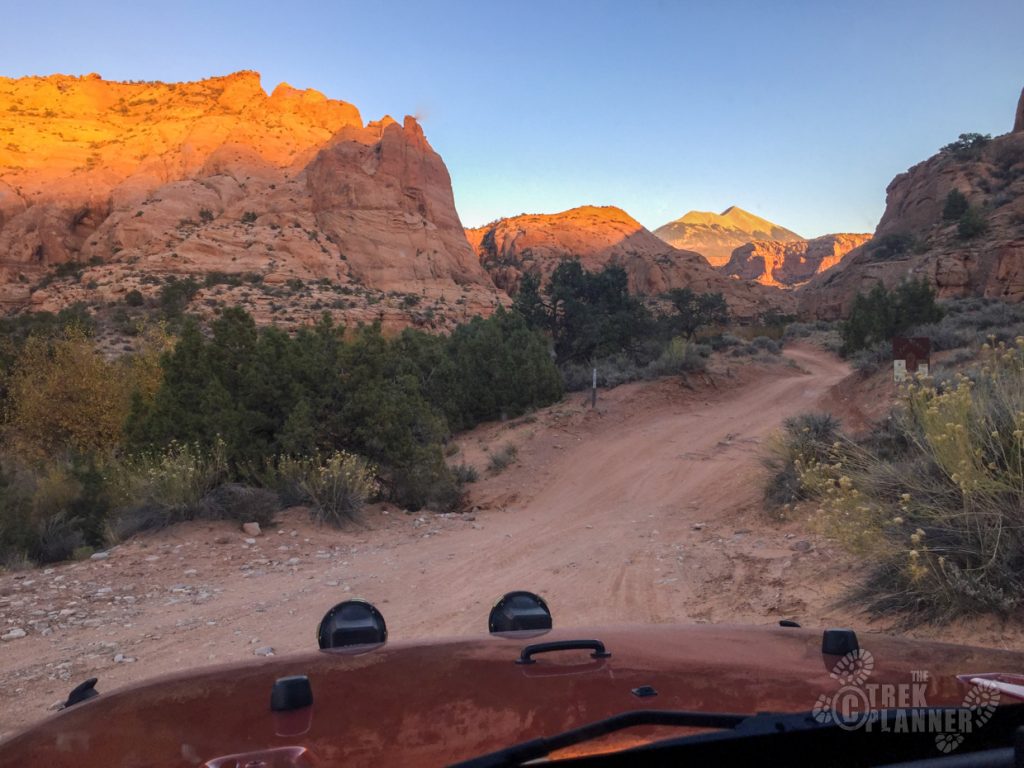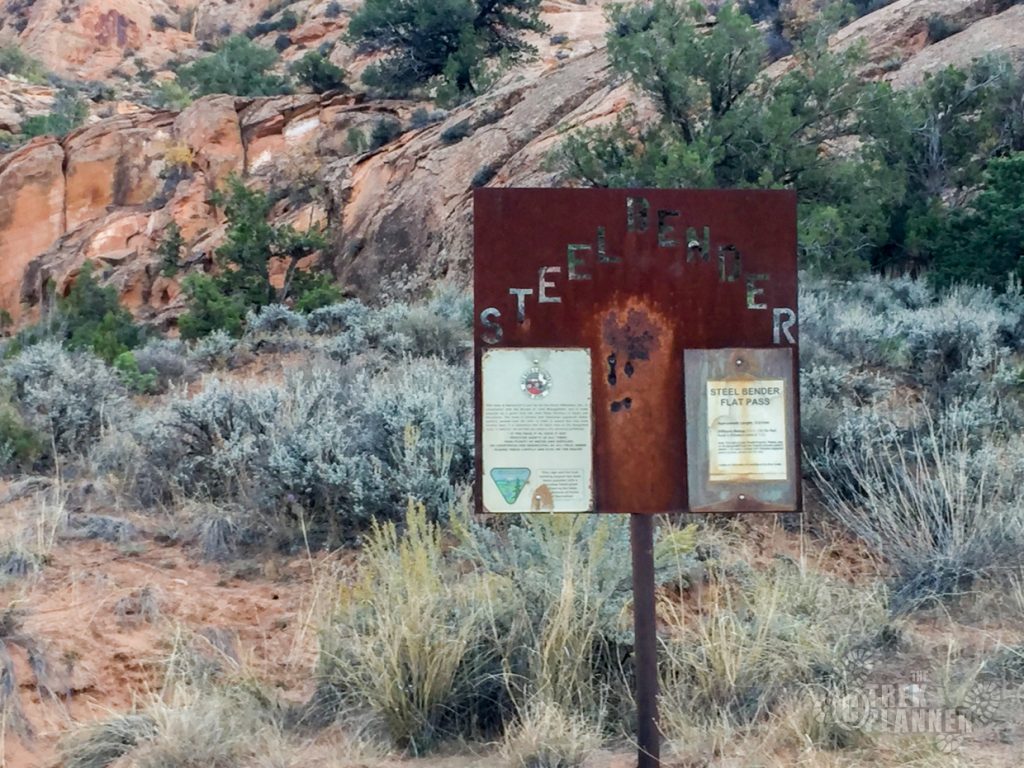 The Steel Bender road is a technical off-road experience which goes across Mill Creek and up the canyon.  I haven't gone too far down it but I would love to come back and try it out sometime.  The first part of Steel Bender is easy.  It gets more difficult if your cross the creek but don't worry, you won't have to do any sort of crazy off-roading here!
On your way to the rock art, you will pass Ken's Lake and Faux Falls.  These are also great sights to see and I recommend you stop.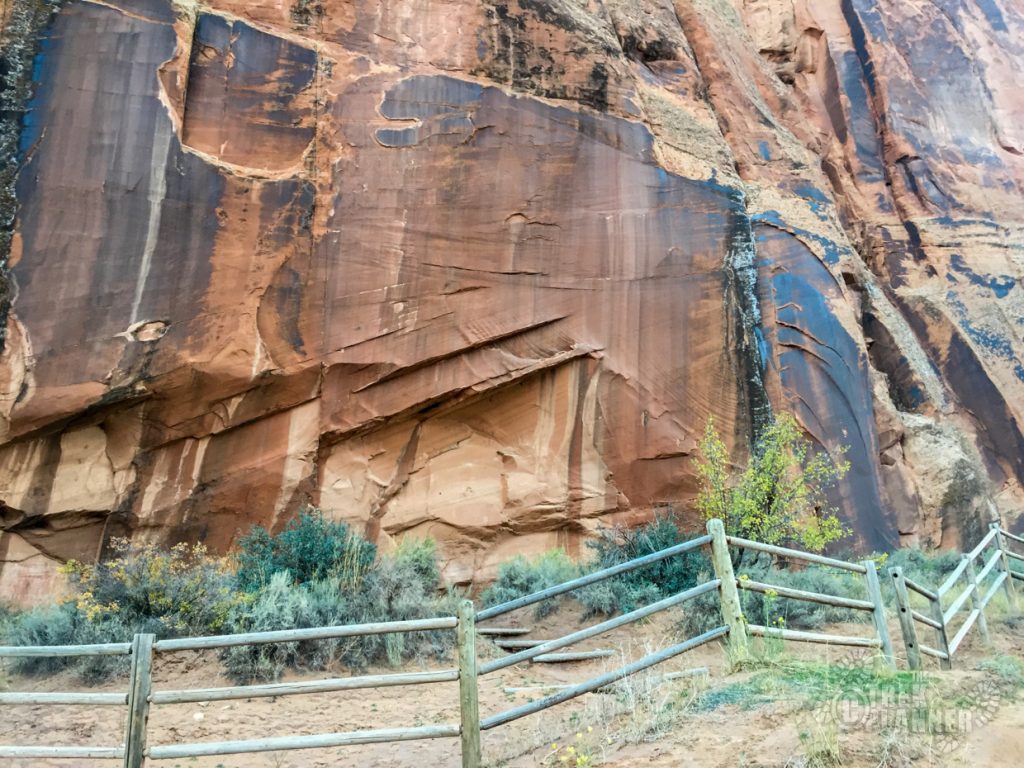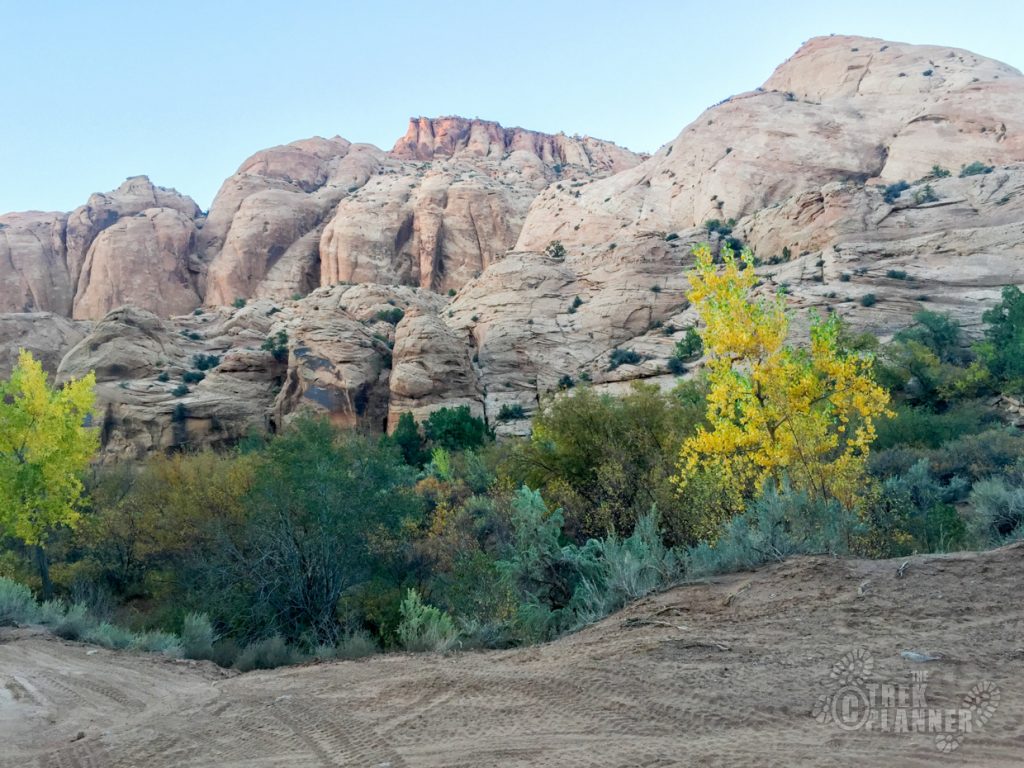 The petroglpyhs are located down the Steel Bender off-road trail about 1/3 mile from where you entered the canyon.  Go down the road until you see a fenced off area and you will find the petroglyphs there.
Petroglpyhs, pictographs and even some old local names are on the sandstone wall behind the fence.  It looks a little messy in parts with all names and inscriptions on top of each other but I really enjoy these!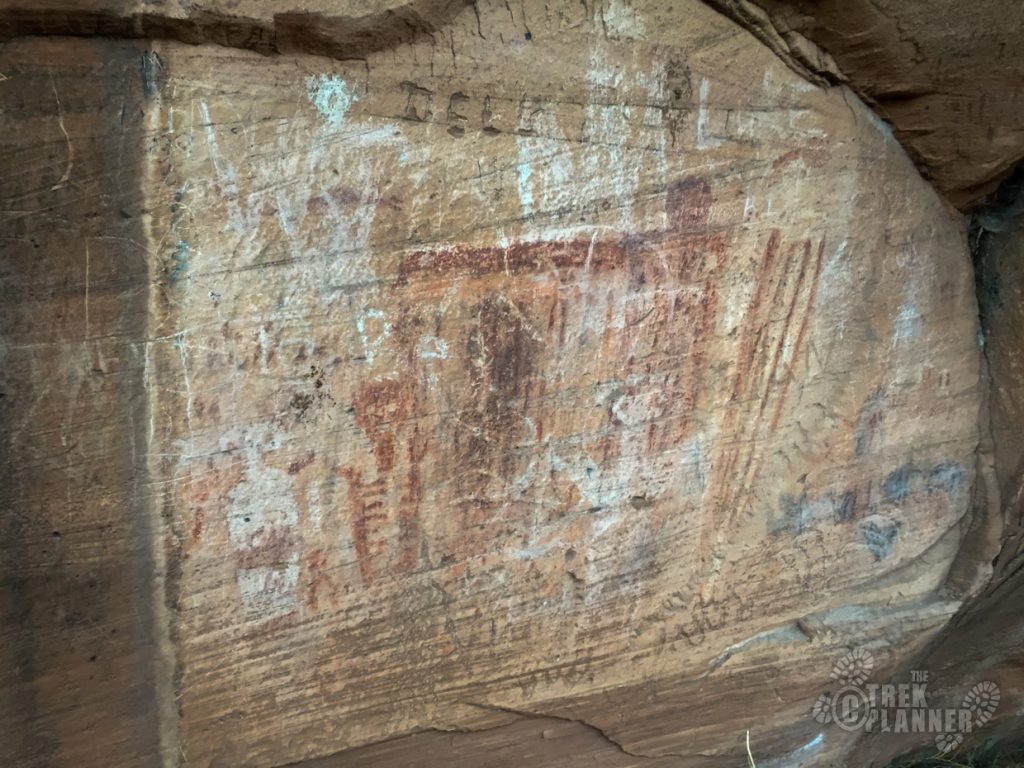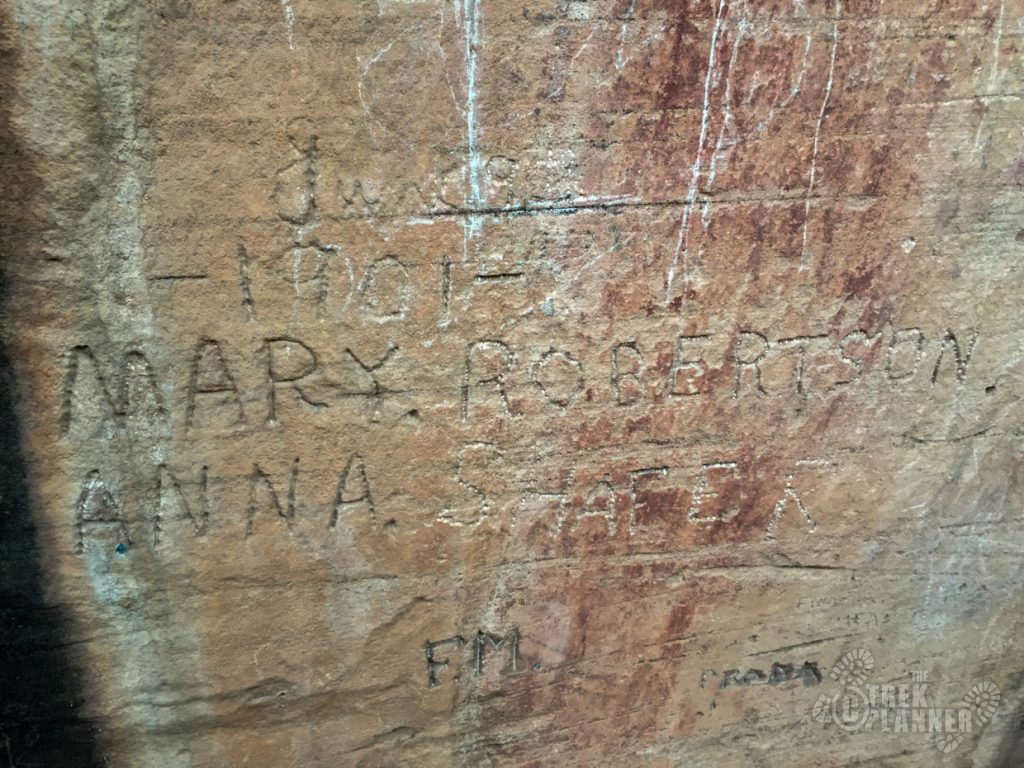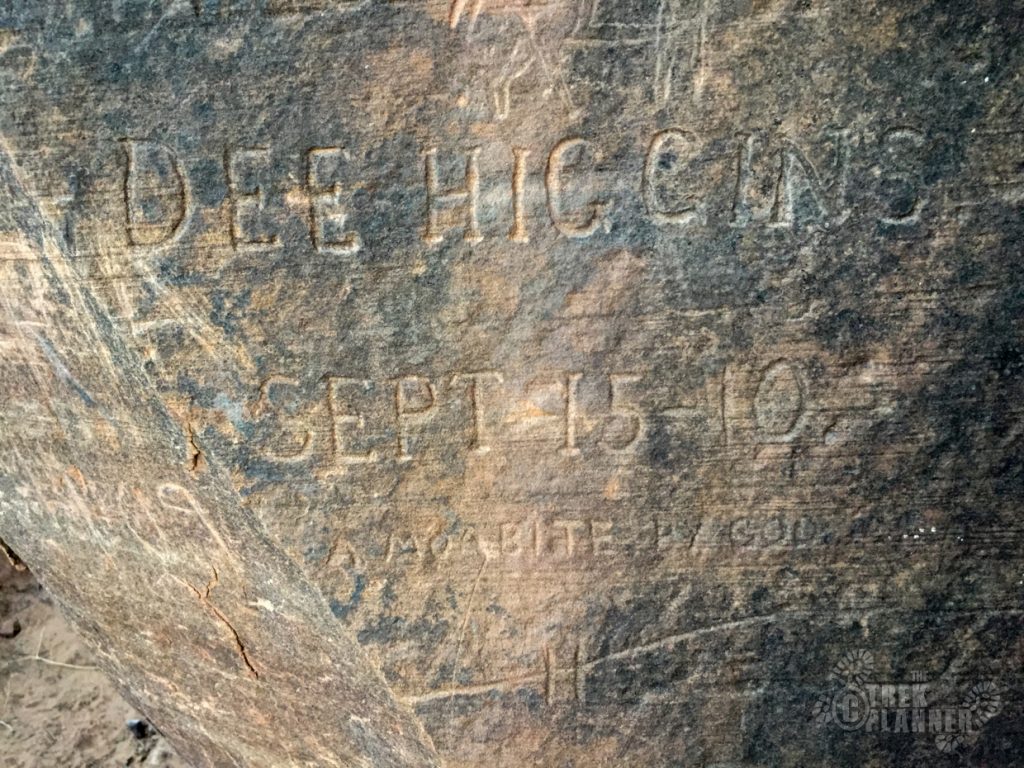 The rock art seems to be localized on this one sandstone wall.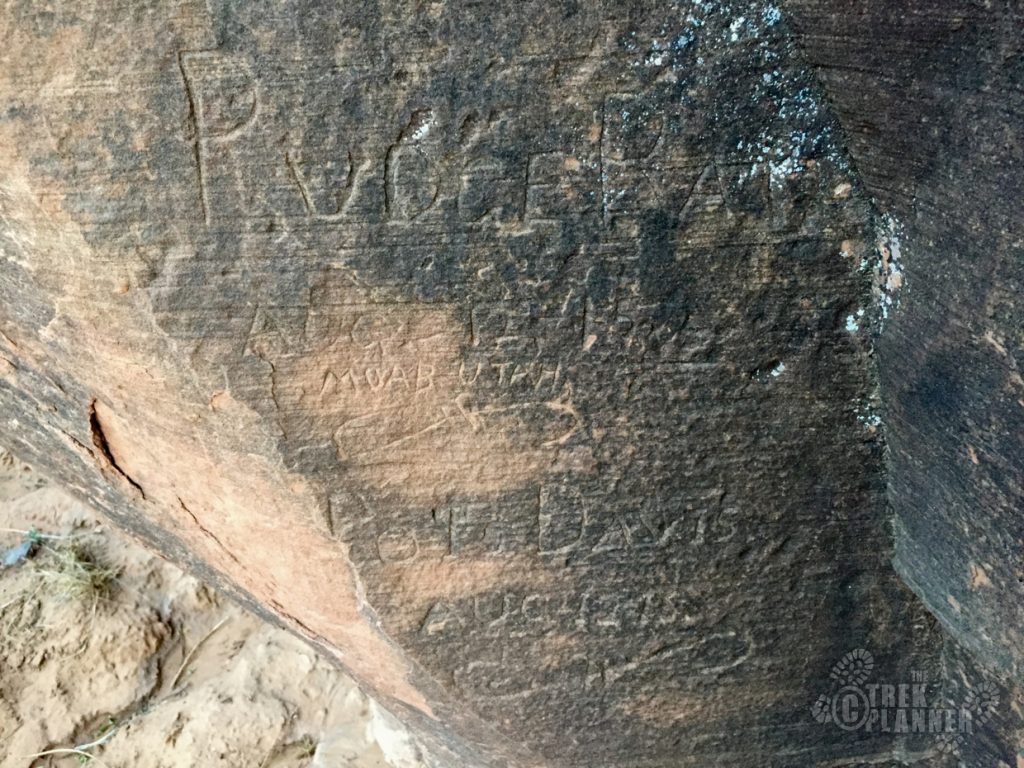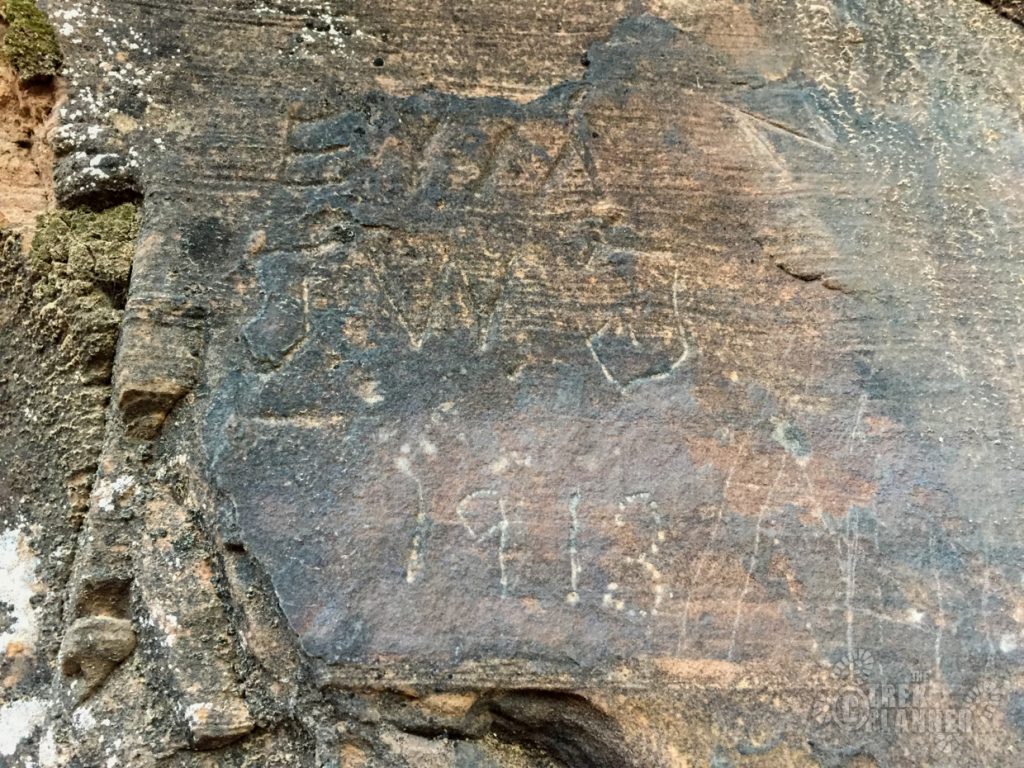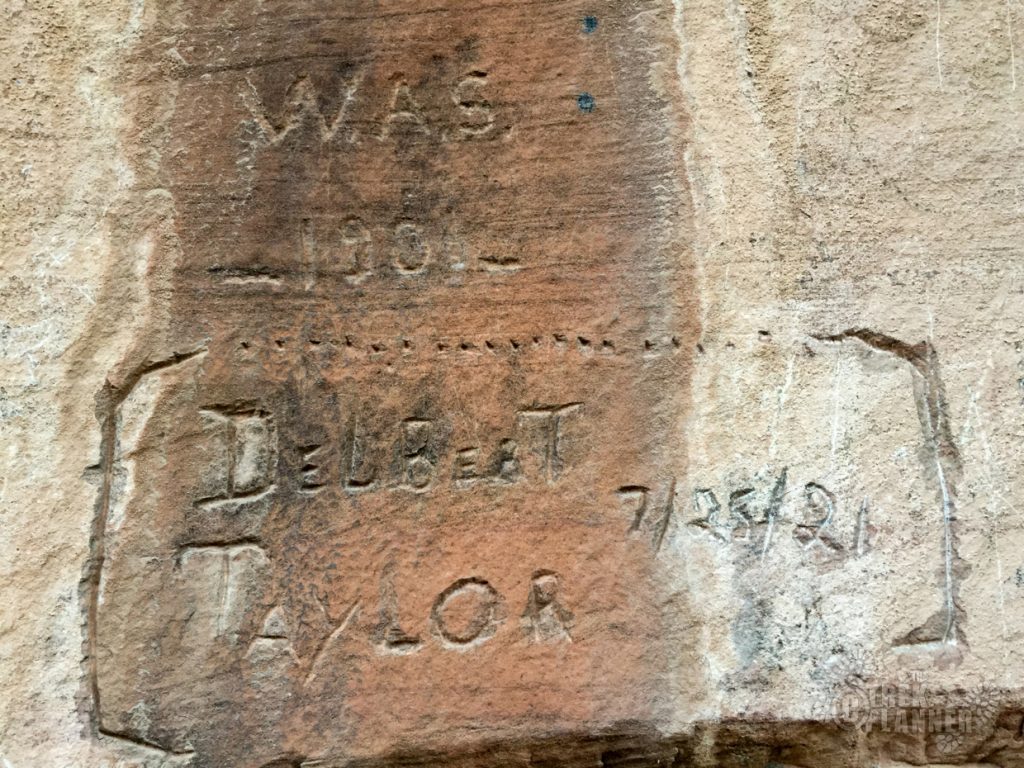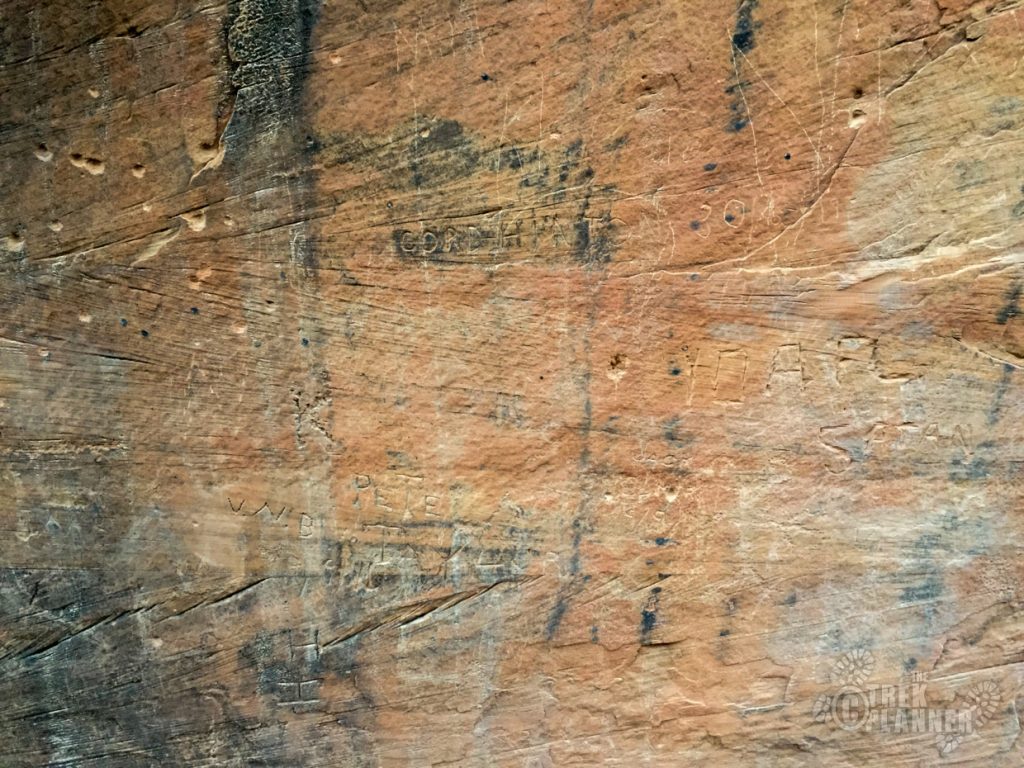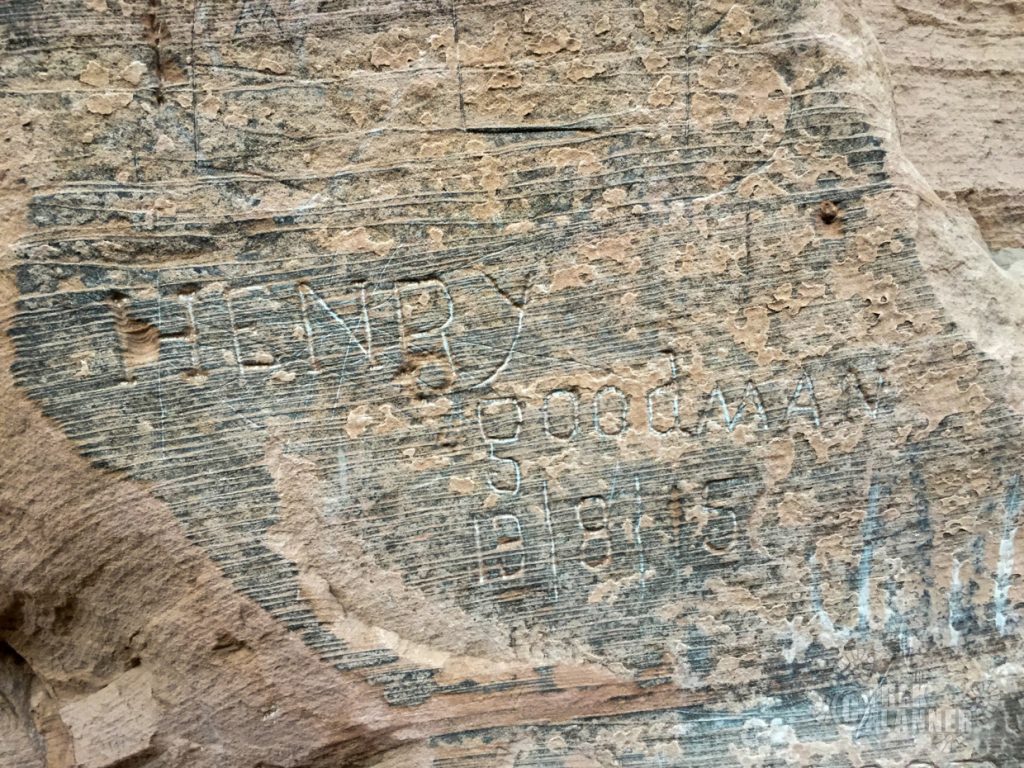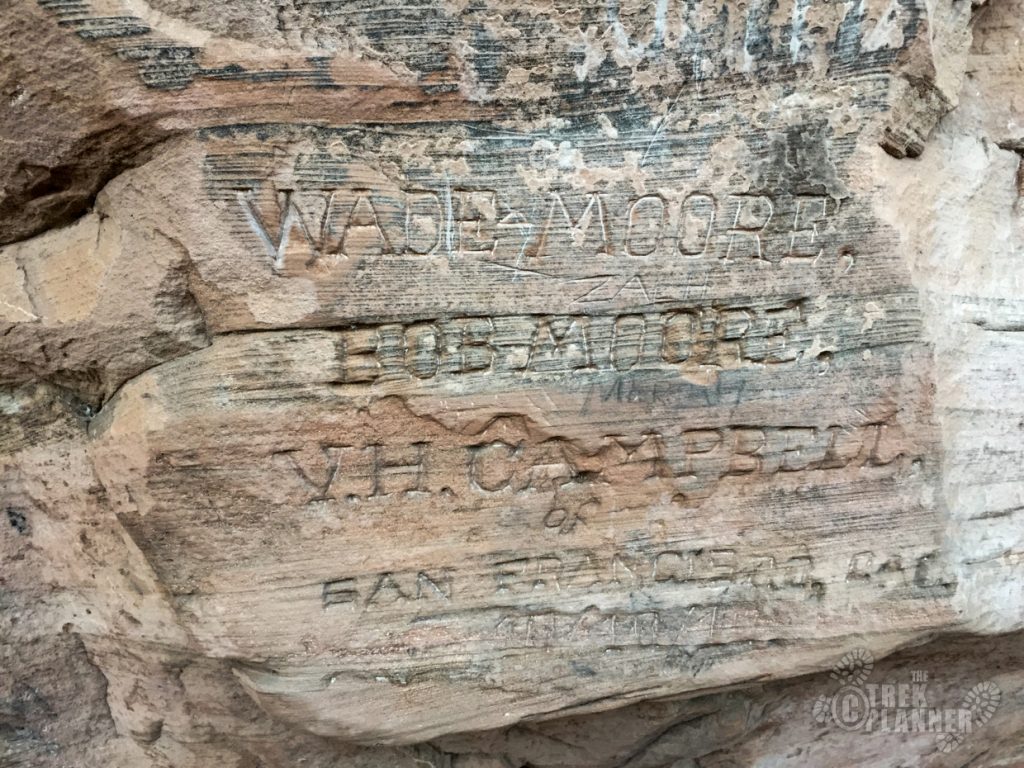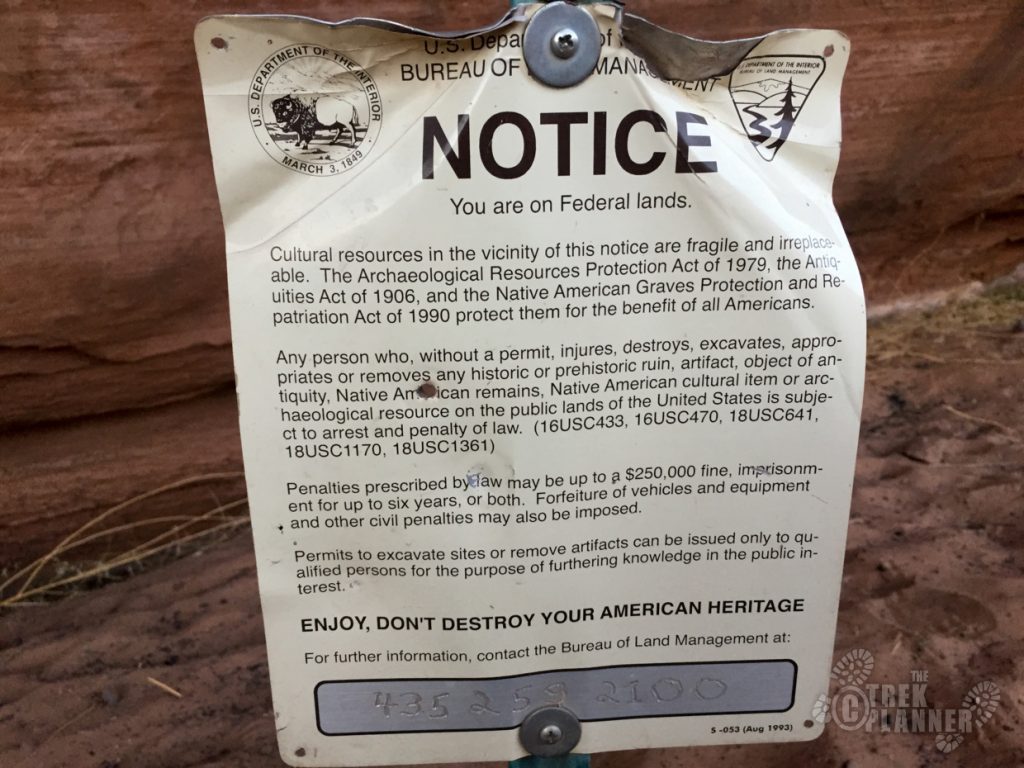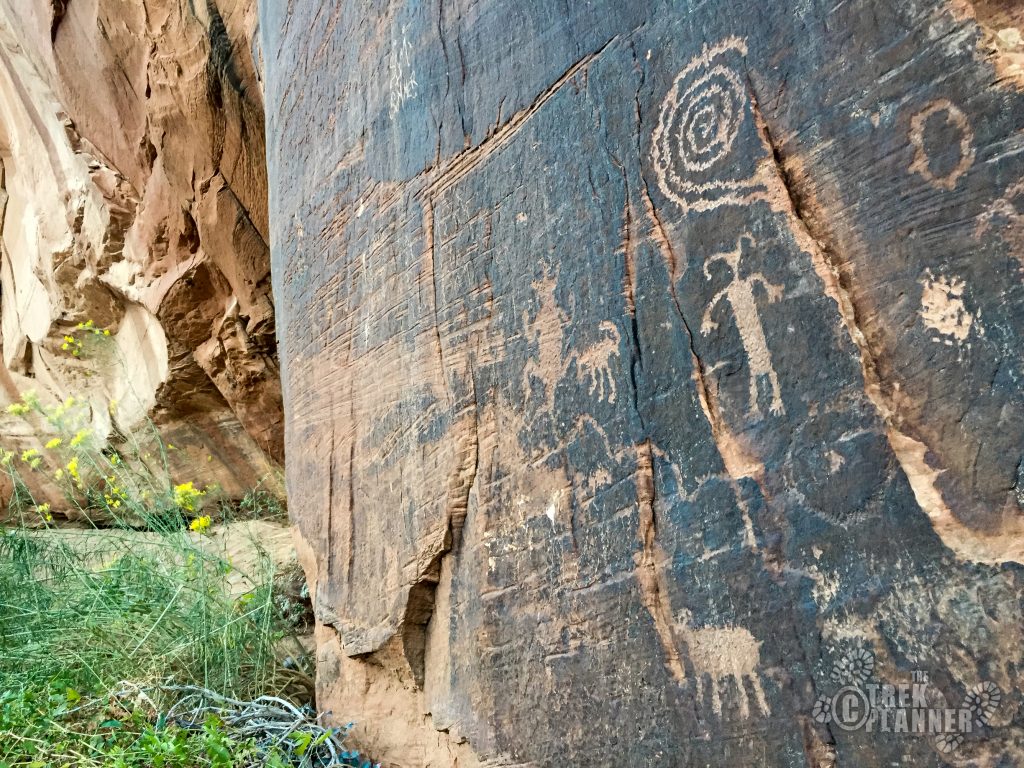 You will see Mill Creek which runs down the center of the scenic valley you are in.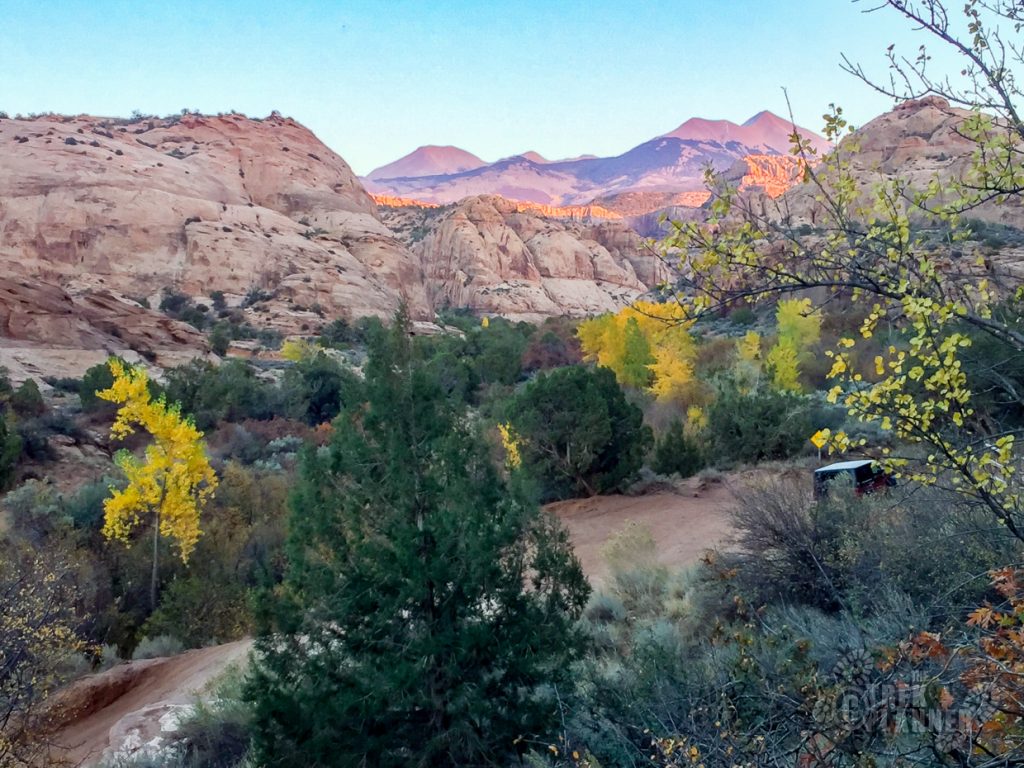 The Return:
Head back down the same way you came.
Personal Thoughts:
This is a great addition to your visit to Faux Falls and Ken's Lake.