Review
Shoes: Oboz Tamarack Bdry Review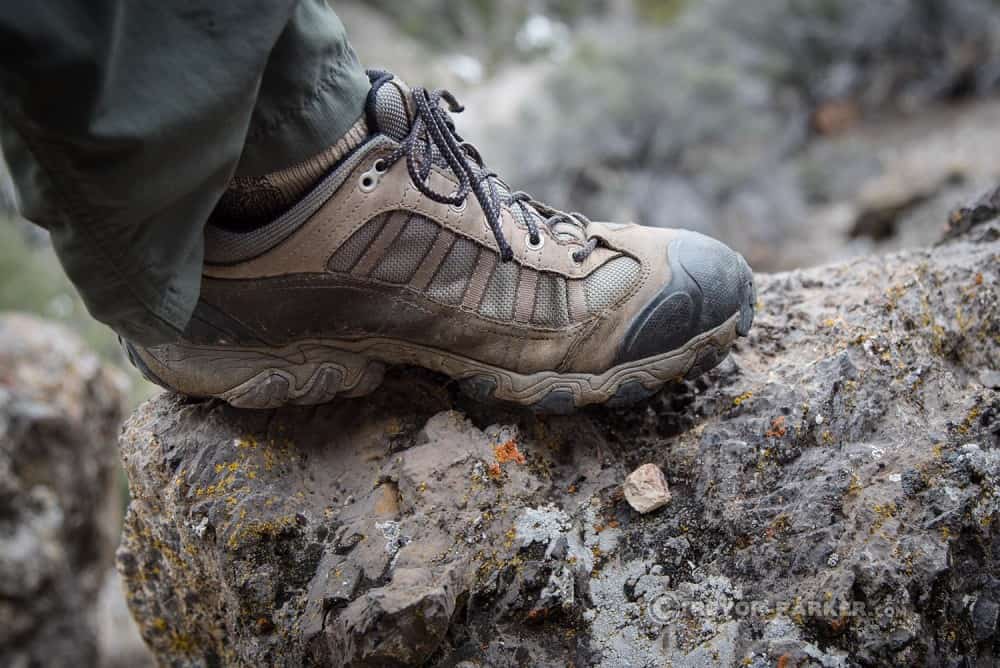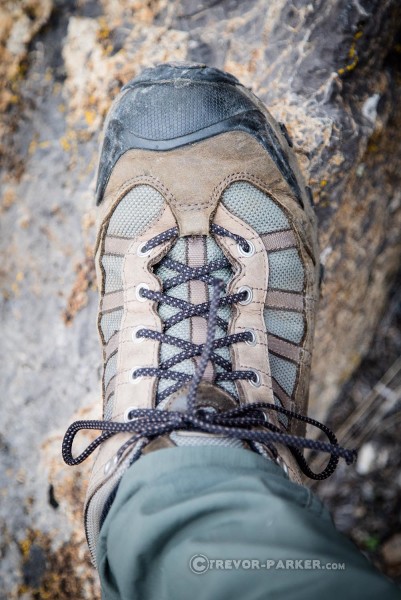 I bought a pair of the Oboz Tamarack Bdry in the fall of 2014, less than one week before a backpacking trip in New Zealand. Due to luggage restrictions (I.E. I was too cheap to pay to check a second bag) I didn't have the luxury of packing multiple pairs. Having only my mountaineering boots at the time, and knowing there was no way I was going to wear those for two full weeks, I needed something new.
I wanted something comfortable, waterproof, decent looking, not too hot (breathable), and with sturdy support while not being huge bulky.
If you are like me, you may have never yet heard of Oboz. They are a smaller shoe company that is starting to pick up some good press. I tried on a lot of shoes and boots and decided to take the plunge with the Tamarack.
Ok, I know. Two days before a large trip is NOT the time to buy new shoes from an unknown brand. I am well aware of this, and was very hesitant…but desperate.
While the Oboz Tamarack has some flaws, for me comfort is not one of them. I wore them the two weeks in New Zealand, putting some decent milage on them, and never got a blister or sore feet. With zero break in! I was very impressed. And I am still wearing this pair and am still finding them comfortable even after hundreds of miles.
Stats from Oboz.com:
Upper

Waterproof Nubuck Leather & Highly
Abrasion Resistant Textile
Oboz BDry Waterproof / Breathable Membrane

Construction
Board Lasted
Insole

BFit Deluxe

Midsole

Dual Density EVA
TPU Chassis
Nylon Shank

Outsole

Granite Peak

Sizing
8-12, 13, 14 (EE WIDTH SIZING AVAILABLE)
Weight
M9: 16.9 oz
Style No.
22201
They have held up well. The sole is doing fine. The traction is incredible. They have been in deep water and mud several times over the last year and a half and have reliably kept the water out.
But several shortcomings I have found are that they are hot. Really hot. Like feet sweating terribly while sitting at my desk in a cool office during winter hot. Like don't think you are going to wear these anywhere for 8 consecutive hours without your shoes turning into stinky cups of sweat-chocolate.
Also, day one backpacking in New Zealand I twisted my ankle terribly walking on grass. If my girlfriend hadn't brought trekking poles for me to borrow, I would have been done before we had even really started.
This has not been a isolated occurrence. It happens roughly 50% of the time I wear these shoes. There is something about their aggressive sole that grips the ground unexpectedly well, catching my foot at an angle before I was realizing it was going to. Perhaps the sole is thicker than most shoes too, causing this. It makes contact with the ground when I think it should still be in the air, and snap: ankle now rolled. Wife now laughing.
I have a lot of shoes and none have the ankle twisting reliability of these! Be warned.
I still love them and wear them all the time. But I would not encourage them for backpacking. With their propensity to roll, and without the upper ankle support to save me legs, they are too dangerous for when I have a load on my back. And probably not good for spontaneous sports like a pick up game of soccer…
Again, they are comfortable, solid shoes. I really enjoy them and have been considering picking up a second pair now that mine are starting to show their age.
Positives
Very comfortable
Waterproof
Great traction
Solid support
Toe rand
Negatives
Ankle rolling
Hot
Heavy (M11 weigh 20oz each compared to my favorite hiking, high-top boots at 24oz)